Plan the Best California Road Trip: 7 Great Ideas
With smooth roads, sunny skies, big freeways, multiple state and national parks, and a long stretch of beautiful coastline, California is one of the best states for road trips. The Golden State's varied natural environments mean you can take road trips that include sites like the Sierra Nevada mountains, San Francisco Bay, the Mojave Desert, or the giant sequoias of Muir Woods.
California lends itself to a good mix of long and short road trip itineraries. You can go from Los Angeles to Palm Springs with a stop at Joshua Tree National Park in a few hours; take a few days to explore the area between San Francisco, Yosemite National Park, and Lake Tahoe; or spend a week driving from San Francisco to LA.
Plan your adventures with our list of great road trip ideas in California.
1. Los Angeles to Palm Springs with a Detour to Joshua Tree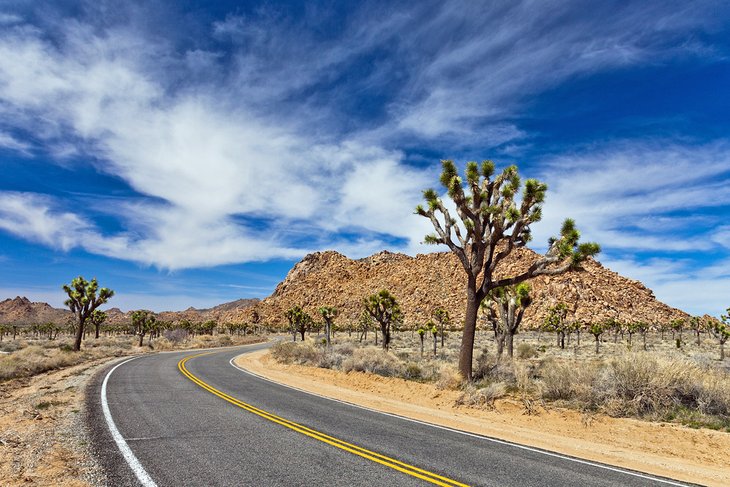 This road trip from LA is a relatively easy, 150-mile drive that takes in some seriously spectacular desert scenery along the way. Most of the drive is along Interstate 10, which connects Palm Springs with Los Angeles. The cities are 100 miles apart, and the drive takes about two hours.
If you add a detour to Joshua Tree, it will add about 50 miles to the journey. It would take 90 minutes to drive through the park without stopping; leave a few hours and make some stops.
From Los Angeles, make a detour off I-10 just before Palm Springs to visit Joshua Tree National Park. You just take the exit for State Route 62, which branches off from I-10 about 30 minutes before Palm Springs.
Take SR 62 (also called the Twentynine Palms Highway) for about 45 minutes to Park Boulevard, which is in the little town of Joshua Tree. Park Boulevard takes you right to the park entrance and into the park. Be sure to stop and check out all the eclectic boutiques, galleries, and shops around the intersection of Park Boulevard and Twentynine Palms Highway. The Crossroads Cafe is a good place for a meal; it's right on the corner.
Joshua Tree is a vast national park, where two desert ecosystems come together: the Mojave Desert and the Colorado Desert. The park is more than 800,000 acres in size, and you can go hiking, camping, or rock climbing.
It's also possible to explore Joshua Tree National Park in a few hours by car. If you decide to explore the park by car, and you start at the Twentynine Palms Highway entrance, head through the park to the South Entrance near Cottonwood Spring. First stop at the visitor center to get map and current info, then be sure to see Skull Rock, Black Rock Canyon, and Keys View as you drive through the park.
After leaving the park at the South Entrance, you'll be at the I-10, east of Indio. Get on I-10 and head west for about 20 minutes to the Indian Canyon exit and Palm Springs. If you take Indian Canyon south, you'll go through about five miles of desert before entering downtown Palm Springs.
Accommodation: Top-Rated Resorts in the Palm Springs Area
2. San Francisco to Los Angeles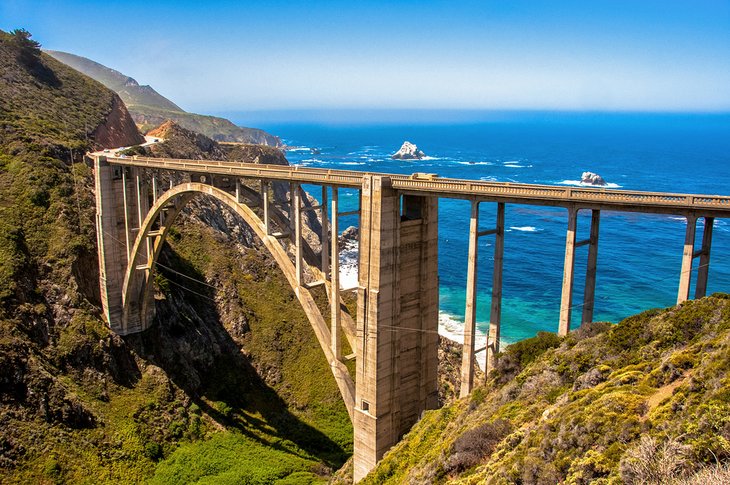 Probably one of the best road trips in America, this epic drive takes you down the dramatic coastline of California. Most of the drive is done on US 101 with some on SR 1, in some places called the Pacific Coast Highway. This coastal route is about 450 miles and would take about eight hours without stopping.
There are a lot of things to see and do along the drive, so this road trip is probably best done in at least a day. With stops along the way, it would be easy to make this a trip for seven days or even 10 days. Some people do this ultimate California road trip in 14 days.
From San Francisco, head south on US 101. A good first stop is the little town of Half Moon Bay, about an hour from the city. From here, you'll head down the coast to the beautiful town of Monterey. There are beaches here, as well as the thriving downtown area, filled with shops and restaurants. Make some time to visit the Monterey Bay Aquarium.
After Monterey, you'll head down the coast along one of the most amazing roads in the world, the 17-Mile Drive. This takes you past the Lone Cypress, Seal Rock, and many spots to stop and enjoy the postcard views. If you're a golfer, a stop at Pebble Beach is probably in order. Continue along the curving seaside road to the town of Carmel-by-the-Sea.
From Carmel, continue down the coast to Big Sur. There are a lot of spectacular views of the ocean from the cliffs along the highway. The Elephant Seal Vista Point is always a good place to pull over and stop. You'll continue down through San Luis Obispo and can make a detour to visit Hearst Castle here.
Be sure to make a stop in the touristy but fun town of Solvang. It's a little bit of Denmark in California. This town was established by Danish immigrants in the early part of the 20th century. It's filled with Danish shops, restaurants, architecture, museums, and fun.
After Solvang, a stop in Santa Barbara is in order. This small city is an especially good place to visit for foodies. It's surrounded by farms growing some of the world's best fruit and vegetables. You also have fresh seafood from the ocean and amazing small farm beef and poultry.
Santa Barbara is about 90 minutes from Los Angeles, but a stop in Malibu is always a good idea. You might stop and watch the surfers and enjoy some time on the beaches in Malibu. Save time for strolling on the Malibu Pier.
Once you leave Malibu and head south down PCH, you'll find yourself in Santa Monica, and Los Angeles in about 30 minutes. If you're flying out of Los Angeles, this area is also quite close to LAX, so it's possible to drop off a rental car and catch a flight.
3. San Francisco to Lake Tahoe via Yosemite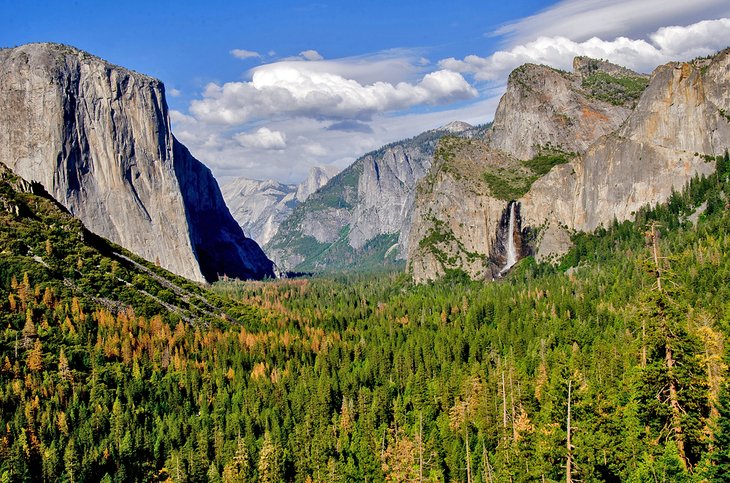 Although this California road trip could be done in a few days (or even a single day), this adventure from San Francisco is better done in seven days. It's easy to cover the majestic natural wonder of both Lake Tahoe and Yosemite National Park in a single road trip from San Francisco: It only takes about three hours to drive from San Francisco to Yosemite, and it takes about three hours to drive from Yosemite up to Lake Tahoe.
This road trip starts in San Francisco. First head out on I-580 over the Bay Bridge, heading east. You take this to SR 120, which will take you all the way to the Yosemite park entrance. Along the way, you'll pass Lake Don Pedro and drive through a bit of the majestic Stanislaus National Forest, as well as the Tuolumne River Canyon. The lake offers some beautiful views, and it's a good place to pull over for a break. This route is usually clear year-round and is rarely closed for snow.
Another recommended stopping point is Groveland, a little old mining town on SR 120. It's a fun place to stop for food and to walk around the quaint Main Street. It's also the last place for cheap gas before you head into the forest and mountain areas.
From Yosemite, head up to and over the Tioga Pass, unless it's wintertime, in which case, you need to go the long way via SR 49. Drive east on SR 120 to Mono Lake and stop and enjoy its otherworldly landscape. After your Mono Lake visit, take SR 395 northwest to Lake Tahoe.
When it's time to return to San Francisco from Lake Tahoe, skip the big roads and take the scenic route via SR 4, which includes the awe-inspiring Ebbetts Pass National Scenic Byway. The road is a 61-mile stretch of highway between the little towns of Arnold and Markleeville. SR 4 also connects two state parks: Calaveras Big Trees and Grover Hot Springs (be sure to stop and take a dip in the hot springs).
It's designated a scenic byway because the scenery along the drive includes incredible views of the Sierra Nevada mountains (you might think you're in Switzerland). Be warned, the road is incredibly curvy and not good for those with motion sickness issues.
4. San Diego to Palm Springs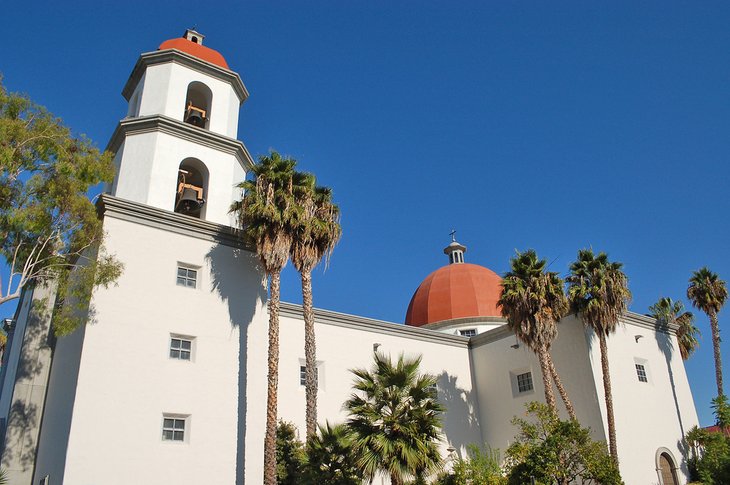 This beach to desert road trip (done the back way, not on the freeways) offers a wonderful adventure through multiple natural environments and rural communities. Most of the trip is done on CA 74, also called Ortega Highway and the Pines to Palms Scenic Byway.
Start by taking the I-5 north from San Diego to the town of San Juan Capistrano. Known for its mission (Spanish church), its annually returning swallows, and very expensive real estate, it's worth a stop. Here, you connect with SR 74, which will take you through the mountains all the way to Palm Springs.
The scenery is beautiful as you drive to Lake Elsinore. Cruise along the shoreline of this mountain lake as you make your way to the town of Hemet. From here, you'll head into the San Bernardino Mountains. The Lake Hemet area is a good place to stop, get some food, and enjoy the view. Be sure to leave some time to stop in the little town of Julian, in the Cuyamaca Mountains, which is known for its apple pies.
A detour into the mountain town of Idyllwild is a fun way to spend an afternoon. It's filled with huge pine trees, along with cool shops, cafes and art galleries. Then it's back into the mountains as you start to descend in elevation. You go through the Santa Rosa and San Jacinto Mountains National Monument before starting to see the Coachella Valley beneath you as you cross over the mountains.
Finally, you will come down the mountain into the palm trees of the Coachella Valley and the city of Palm Desert. You'll see why this route gets its name, the Pines to Palms Scenic Byway, as you'll go from the pine trees of Idyllwild to the palm trees of Palm Desert. This is also one of the best driving roads in the state, 50 miles of curving, two-lane highway that drops 5,000 feet in elevation over that distance.
Continue down SR 74 to SR 111 and turn left. After 10 miles, you will arrive in downtown Palm Springs as SR 111 becomes Palm Canyon Drive.
5. San Francisco to Fort Bragg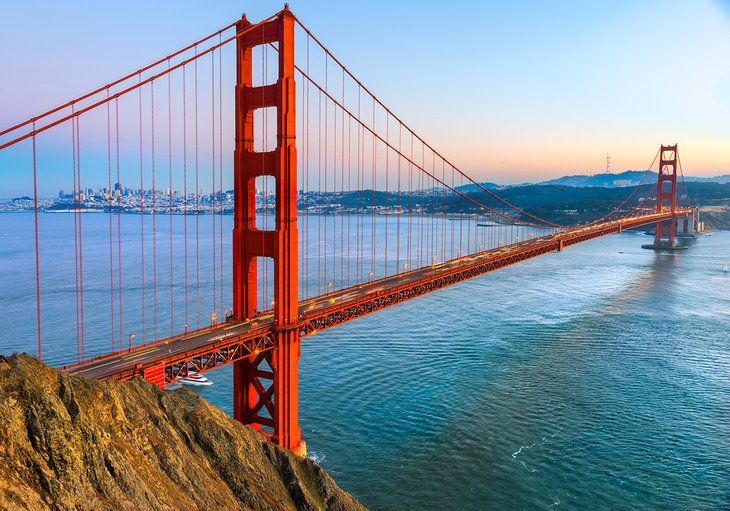 This almost-200-mile road trip takes you north of San Francisco, through Sonoma County and the Napa Valley and then up the coast. You'll drive up the raw, rugged, and beautiful Northern California coastline, which is less visited than California's central and southern coastal areas. Aside from the incredible coastline, you'll also travel through some of the state's most important historic and agricultural areas.
The trip starts in San Francisco with a drive over the iconic Golden Gate Bridge. Aside from the great close-up views of this iconic structure, the trip is free, as tolls are only collected southbound, heading into the city.
After crossing the bridge, take a quick detour to drive up into the hills of the Marin Headlands, part of the Golden Gate National Recreation Area. Make sure you cruise along Conzelman Road from the bridge up to Point Bonita for those Instagram-worthy views of the Golden Gate Bridge and the entire city below you. This five-mile road gives you some of the best views of San Francisco (and the bridge and bay).
After exploring the Marin Headlands, get back on US 101 and head north – your destination is the Muir Woods National Monument. Spend a few hours hiking among the giant redwoods (some of the largest and oldest living things on Earth) in this truly special place.
After Muir Woods, head to the nearby Point Reyes National Seashore. This national park includes miles of unspoiled, undeveloped coastline. Visit Drakes Beach, with its huge cliffs, and explore the Point Reyes Lighthouse, perched 313 steps down a winding cliffside staircase. You might find seals on the beach or whales swimming offshore (especially between December and May when they migrate past the area).
After Point Reyes, continue your drive through Sonoma with its rolling green hills and farmland. Pull over and enjoy some fresh fruit from a farm stand or stop into a local dairy for some homemade cheese.
If you have time, take the US 101 up through the Napa Valley. If not, consider taking the longer but more scenic route up the coast via SR 1. Spend some time in Mendocino, a quaint Victorian town, something unique for California. Nearby Mendocino Headlands State Park has great beaches, miles of hiking trails, huge cliffs, and other fun things to do.
Leave Mendocino and continue up SR 1 (called Shoreline Highway here) for about 10 miles until you arrive in Fort Bragg. Be sure to visit Glass Beach just north of downtown. This former glass dump is now a beach covered in colorful glass pieces smoothed by time and nature into rounded pebbles.
6. Lone Pine to Lake Tahoe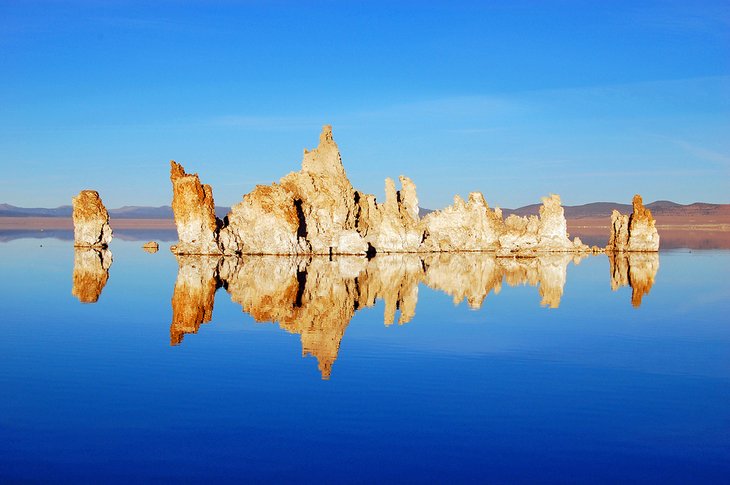 This five- to six-hour drive parallels the Pacific Coast Highway inland along the spine of California, the Eastern Sierra Mountains. This California road trip delivers amazing mountain scenery, history, including the Gold Rush and World War II, and showcases the state's amazing geology. The drive itself takes about six hours, but you could certainly spend six days exploring everything along the route.
You start this road trip in Lone Pine, a Gold Rush-era mining town, which is right between Sequoia National Park (with the giant redwoods) and Death Valley National Park. After leaving Lone Pine, make your first stop the Manzanar National Historic Site. It's one of 10 camps where Japanese Americans and Japanese Immigrants were incarcerated during World War II.
Continue along US 395 until the town of Big Pine, a great place to stop for lunch. Head down SR 168 to the Ancient Bristlecone Pine Forest, part of the Inyo National Forest. Here, you will find the oldest living trees on Earth, some over 4,000 years old.
Drive back to US 395 and after a bit, you will come to Mammoth Lakes, California's biggest and highest ski resort. During the summer, some of the lifts operate, and it's popular for hikers and mountain bikers. Keep going and stop at Mono Lake and the Mono Lake Tufa State Natural Reserve. This surreal landscape will make you think you've landed on some strange planet. Continue on US 395 to SR 89, which will take you right into South Lake Tahoe.
7. Cajon Pass to Big Bear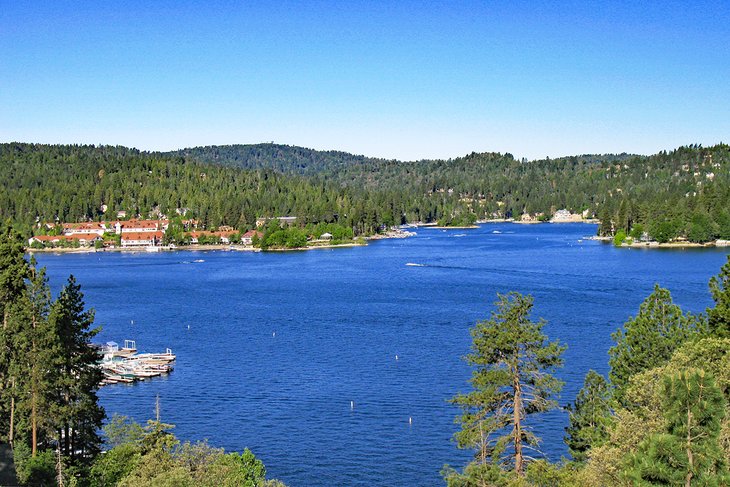 This Southern California road trip showcases the region's beautiful alpine environments. Since it includes Lake Arrowhead and Big Bear, you could spend a few days on this road trip, or do it in a single day loop adventure from Los Angeles.
The route runs along the crest of the Inland Empire and includes the aptly named Rim of the World Scenic Byway, so named as it runs along the mountain tops, offering views of the cities below. Most of the drive is along SR 18, which starts about an hour outside Los Angeles at the Cajon Pass on SR 138.
Head east on SR 18 until SR 173 and take that into the mountain town of Lake Arrowhead. This is a mainly summer destination with a big mountain lake used for all kinds of water sports. Luxurious chalet-style mansions line the lakeshores.
Continue back along SR 18 through the mountains, and if it's a clear day, you just might be able to see the Pacific Ocean from one of the viewpoints. SR 18 leads you to Big Bear, a popular winter ski area and summer mountain resort.
Map of Plan the Best California Road Trip: Great Ideas