10 Top-Rated Things to Do in Oxnard, CA
Author Brad Lane has visited Oxnard on a few different occasions for PlanetWare.
In Southern California, Oxnard is the largest city in Ventura County. It is a bustling ocean community with a small-town feel, approximately 60 miles west of downtown Los Angeles. Thanks to its less crowded conditions and easy access to the surf, it's a real gem on this busy section of the coast.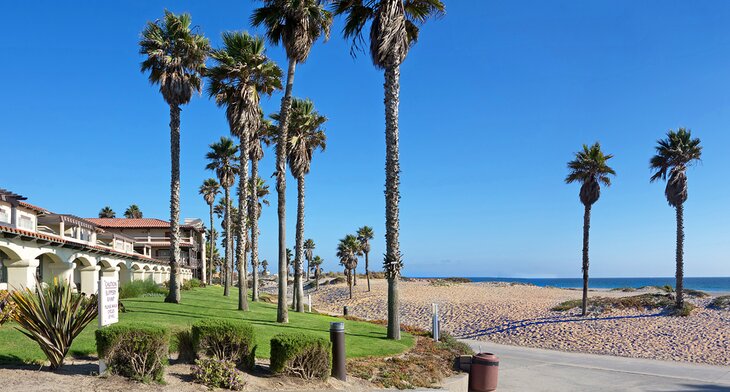 One of the things Oxnard is best known for is its gateway status to Channel Islands National Park. The Channel Islands Harbor, where daily ferries depart, is also a community hot spot in the city. Dining, shopping, and several activities and rentals line this busy part of town.
Channel Islands Harbor is the only interruption on Oxnard's five-plus-mile stretch of sandy beach — perhaps the city's other best-known attribute. This sprawling beachfront offers several great outlets to enjoy the year-round sunny weather of the region.
Explore the beach, enjoy a beautiful drive, and soak up the sun with our list of the best places to visit and top things to do in Oxnard, California.
1. Channel Islands Harbor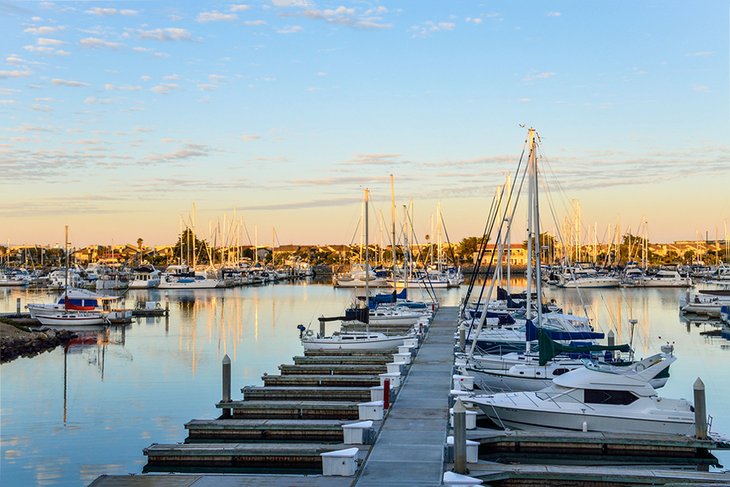 Highlights: Vibrant waterfront area with shopping, dining, and boat rentals
Channel Islands Harbor is a central tourist attraction in Oxnard and the surrounding Ventura County. Thousands of boats and almost just as many things to do line this large waterfront area. From seaside dining and shopping to adventures by kayak, ferry, or gondola, new experiences await throughout the year.
Some everyday activities at the harbor include sportfishing, guided paddling excursions, and parasailing high above the water. Whale-watching cruises are also available from December through April. And, of course, the harbor is a gateway to all the activities and attractions in Channel Islands National Park.
Channel Islands, one of California's best national parks, is a chain of five islands off the southern coast. The most common way to reach the islands is aboard a ferry from Island Packers, the park's ferry concessionaire. Trips depart from Channel Islands Harbor daily. Many of the ferry rides include wildlife sightings along the eleven miles of open sea between the islands and the mainland.
And Channel Islands Harbor is a hot spot for land-based activities, too. The Marine Emporium Landing surrounding the water is a central commercial district of the city. Several fine and fresh dining establishments comprise this town area, alongside retail outlets, hotels, and weekly farmers' markets.
2. Spend the Day at Oxnard State Beach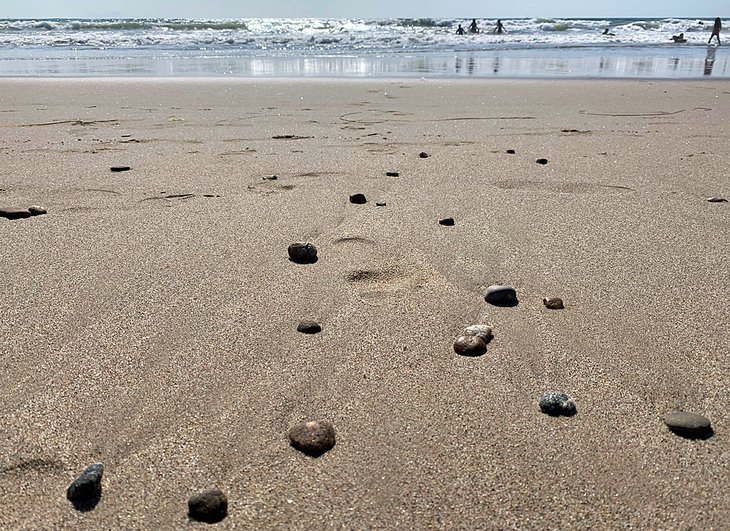 Highlights: Quintessential California coastline with tourist attractions and plenty of parking
Oxnard is a popular place to visit thanks mainly to its beachfront location. And it's not a proper Oxnard vacation without visiting the ocean. One of the easiest ways to access the surf and the sand is at Oxnard State Beach. This centrally located coastline has dozens of amenities for a day out enjoying the nice weather.
Two large parking lots are near the middle of the beach on South Harbor Boulevard. Here, Oxnard Beach Park has an expansive, rolling lawn dotted with palm trees.
The park is a favorite spot for activities like picnicking, tossing a frisbee, and kite flying. Paved paths lead throughout the area, crossing dunes to reach the wide and sandy beach. And a massive playground at the park is always a big hit with young children.
Another parking area for Oxnard State Beach is farther south on Sunset Lane. This area connects to the beach park with a paved bike route that navigates next to Zachari Dunes resort's shoreline. Bikes and other rentals are available from Wheel Fun Rentals at the resort.
3. Explore Oxnard's Other Beaches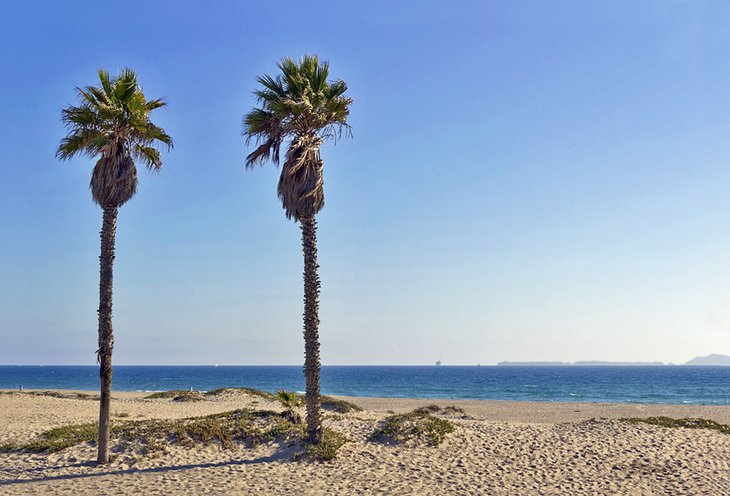 Highlights: Several other beaches up and down the shore from Oxnard host activities
Oxnard State Beach isn't the only oceanside location to explore. The city has over five miles of beaches, only interrupted by the mouth of Channel Islands Harbor.
Popular activities at any of these public spaces include suntanning, surfing, and building sandcastles. And all of Oxnard's beaches share a view of the offshore Channel Islands.
North of Oxnard State Beach, Mandalay State Beach is also a popular ocean getaway. This undeveloped coastal area has no amenities besides the wild surf, making it an excellent place to connect with the ocean. Seasonal beach closures occur at Mandalay to protect western snowy plover nesting areas. Farther north, McGrath State Beach is also popular for residents and avian visitors alike.
Hollywood Beach and Silver Strand Beach surround the mouth of the Channel Islands Harbor, south of Oxnard State Beach. On the north side of the inlet, Hollywood Beach is a wide, over-a-mile-long stretch of sand with plenty of room to spread out beach equipment. Silver Strand Beach, south of the harbor entrance, offers a similar uncrowded appeal and is a popular spot for locals to ditch the crowds.
4. Admire Rare Cars at an Automotive Museum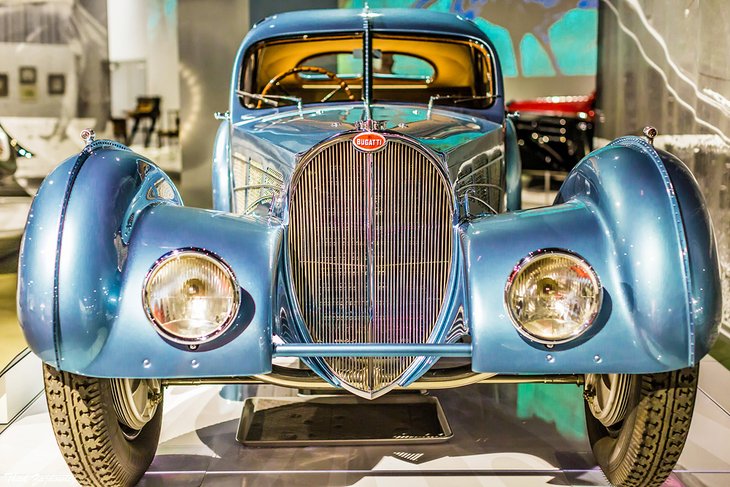 Highlights: Two antique car museums displaying rare collections
For car enthusiasts and casual observers alike, Oxnard has two fascinating automotive museums. And each offers a unique collection of vintage, foreign, and well-preserved cars from throughout the ages. And while it's hard to say whether Mullin Automotive Museum or The Murphy Automotive Museum is better, it's fun exploring the collections of either.
Mullin Automotive Museum, on Emerson Avenue, specializes in historic French automobiles. Its collection includes Bugattis and Kellner carriages. These Art Deco automobiles are on display throughout a well-lit and spacious museum building. The facility also features several artifacts from the same era, including classic car posters.
North of Mullin Museum, The Murphy Automotive Museum offers a different view of car history. A retired neurosurgeon started this private museum with his own impressive collection of cars. Today, the museum highlights almost exclusively American manufacturing. The collection includes a 1914 Model T, a 1932 Buick Town Car, and a 1967 Pontiac GTO.
5. Dive Deep into the Channel Islands Maritime Museum
Highlights: Small, local museum with model ships and nautical displays
The Channel Islands Maritime Museum dives into the nautical heritage that has shaped the nation. Visitors can find the museum in the Channel Islands Harbor. An upper and lower deck at the museum displays a wide range of exhibits, including seascape paintings and detailed model ships.
Plan to spend at least an hour or two at this detailed museum. The quality of craftsmanship in the boat models, ranging from massive replicas to ships in bottles, is astonishing. And few other museums in the country have a comparable collection. Between exhibits, visitors also enjoy the big windows overlooking the many boats coming in and out of the harbor.
Address: 3900 Bluefin Circle, Oxnard, California
6. Shop The Collection at Riverpark
Highlight: Open-air shopping center with professional services and a chic food hall
Oxnard is a top spot in Ventura County for shopping. Several local and national storefronts stand out in town. One of the most central locations for browsing window displays is The Collection Riverpark. This extensive open-air shopping retail center abuts Highway 101 on the north side of the city.
Dozens of storefronts comprise The Collection at Riverpark, ranging from fashionable attire to boutique home decor. Several stores have national name brands, but The Collection also features local and regional purveyors of fine goods. Other businesses in The Collection include personal services like hair salons and barbershops.
The Collection at Riverpark is also the place to go for a satisfying meal. The Annex Food Hall is a central spot within the shopping complex that features a wide range of menus in a shared setting. This beautiful cafeteria space offers fares like pho, acai bowls, and hot chicken sandwiches.
Address: 2751 Park View Court, Oxnard, California
7. Enjoy the Aesthetics at Heritage Square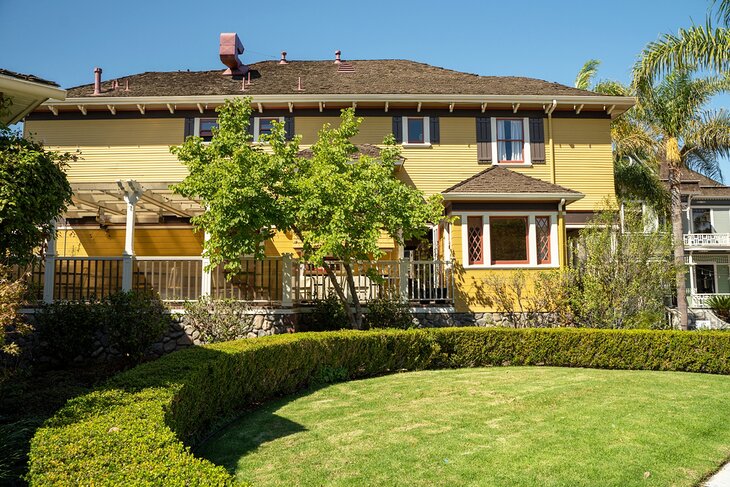 Highlight: Collection of historic properties with a Main Plaza and community events
This unique area came together in 1991 to preserve some of Oxnard's early 1900s architecture. Fifteen historical structures, including eleven homes, were moved to this single block now known as Heritage Square. Among the collection is a church, water tower, and pump house. And each piece of historic property was renovated back to its turn-of-the-century splendor.
At the center of Heritage Square, a Main Plaza lends easy access to the sense of history. It also sets the stage for community events. Annual gatherings on the Main Plaza at Heritage Square include holiday celebrations and Spring Tea on Mother's Day. Docent-led tours also depart from this central area.
One event series not to miss is the Heritage Square Summer Concerts. This eclectic set of music takes the stage every Friday evening between June and August. Musical performances range from jazz ensembles to tribute bands and include local and regional acts. These concerts are free to enjoy and fun for the whole family.
Address: 715 S A St, Oxnard, California
8. Visit Ventura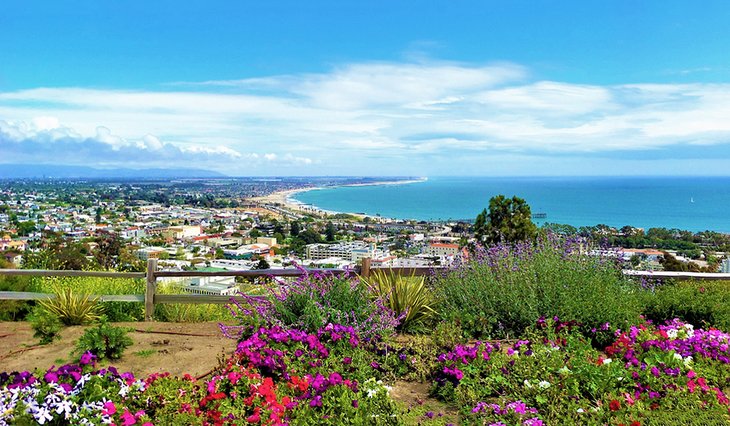 Highlights: A neighboring city with a long list of unique things to do and reasons to visit
Oxnard's neighboring city to the north, Ventura, is well worth a day trip while in town. Ventura enjoys many of the same seaside splendors as Oxnard, including the ocean at San Buenaventura State Beach. Ventura also has its own harbor village featuring chartered ferry rides to the Channel Islands.
Other everyday adventures in Ventura include exploring botanical gardens, and marveling at the Mission San Buenaventura near the town center, dating back to 1782. The Museum of Ventura County, across the street, dives into this rich history and more.
9. Shopping and Dining in Oxnard
Highlights: Several local establishments purveying fine goods and fresh food, including renowned sushi spots
The local restaurant scene in Oxnard adds to any visit. Quality restaurants are throughout a few different areas of town. And while freshly caught seafood is on many of the menus, the city also offers a vibrant international scene with flavors from around the world.
The Channel Islands Harbor district brims with quality restaurants. Here, places like Moqueca Brazilian Cuisine and Toppers Pizza are community staples. This waterfront area is also well known for its seafood and scenic dining, thanks to places like the Waterside Restaurant.
For the freshest seafood available, Oxnard is also home to a couple of acclaimed sushi joints. Within Channel Islands Harbor, Fisherman's Sushi is one such popular spot with great water views. North of the harbor on Victoria Avenue, Anaba Sushi is another fantastic purveyor known for some of the best rolls in Southern California.
10. Road Trip along the Coast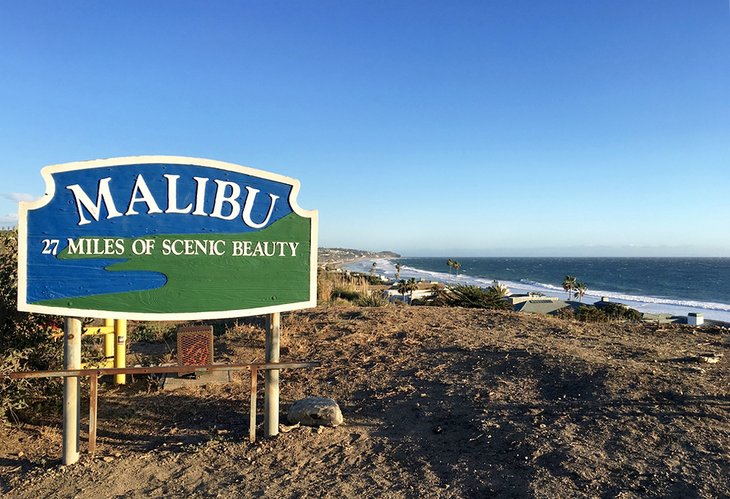 Highlights: Road trip destinations up and down the coast
Oxnard has a favorable location along the Southern California coast. It offers a less crowded and relaxed vibe while still enjoying the notoriously lovely weather of the region. And its proximity to other tourist-orientated counties makes the city an excellent basecamp for exploring up and down the coast.
South of Oxnard, the neighboring Los Angeles County has several scenic cities lining the coast. Rugged mountains stand high above the Pacific Coast Highway between Oxnard and one of its closest towns to the south, Malibu. And farther south, a few of the top attractions of Santa Monica include an iconic ocean pier and a lively downtown pedestrian area.
North of Oxnard, Santa Barbara County and San Luis Obispo County line the shoreline. The city of Santa Barbara itself offers a fantastic day trip, with Spanish colonial revival architecture on the streets and stunning beaches.
In San Luis Obispo County, cities like Pismo Beach and Morro Bay offer relaxing communities close to the water.
Map of Things to Do in Oxnard, CA
Oxnard, CA - Climate Chart
Average minimum and maximum temperatures for Oxnard, CA in °C
J
F
M
A
M
J
J
A
S
O
N
D

19

7

19

8

18

9

20

10

20

12

21

13

23

15

23

16

23

15

23

13

21

9

19

7

PlanetWare.com
Average monthly precipitation totals for Oxnard, CA in mm.

87

99

77

18

5

1

1

2

9

9

35

54
Average minimum and maximum temperatures for Oxnard, CA in °F
J
F
M
A
M
J
J
A
S
O
N
D

66

45

66

47

65

48

68

50

68

53

70

56

73

59

74

60

74

59

73

55

70

49

66

45

PlanetWare.com
Average monthly precipitation totals for Oxnard, CA in inches.

3.4

3.9

3.0

0.7

0.2

0.1

0

0.1

0.4

0.4

1.4

2.1
Oxnard enjoys nice weather throughout the year, and the best time to visit is during September and October after the busy summer tourist season settles down. These two months top out with some of Oxnard's hottest weather, typically in the mid to upper 70s. This warm weather with sunny skies and a lack of crowds is a prime time to visit Oxnard.
June, July, and August are the most popular months to visit Oxnard. Visitors throughout these months can expect sunny weather and daytime temperatures reaching 70 degrees. These summer months also coincide with several weekend events and more of a buzz at the beach. Expect fun community flavor in the summer and competitive hotel prices.
There's really no bad time to visit Oxnard. The depths of November, December, January, and February still have frequent 60-degree days. It's not often, but these months are the rainiest in Oxnard. Plan a visit for April or May for almost guaranteed sunny skies and beautiful weather.