15 Best Cheap Beach Vacation Spots in the USA
We may earn a commission from affiliate links ()
From deliciously warm sand to explosive sunsets, beach vacations are always a good idea. That said, with many of the world's beautiful beaches can also come high prices and budget-breaking hotels. But when it comes to beach vacation spots in the USA, planning the perfect beach vacation does not have to involve dipping into your savings. In fact, the United States has dozens of beach getaways that are not only beautiful and entertaining but also incredibly affordable.
Some of the best cheap beach vacations in the USA are in well-known, bustling cities like Myrtle Beach, SC or Daytona Beach, FL, while others are more off the tourist trail, like Gulf Shores, AL or Cannon Beach, OR. No matter your style, from non-stop energy to barefoot and laid-back, the many coastlines of America have an affordable beach town to match.
Whether you're searching the craggy Pacific Coastline, the seasonal Atlantic Coast, or the Caribbean-style Gulf of Mexico, you'll find the best cheap beach vacation spots in the USA are never very far away.
1. Virginia Beach, VA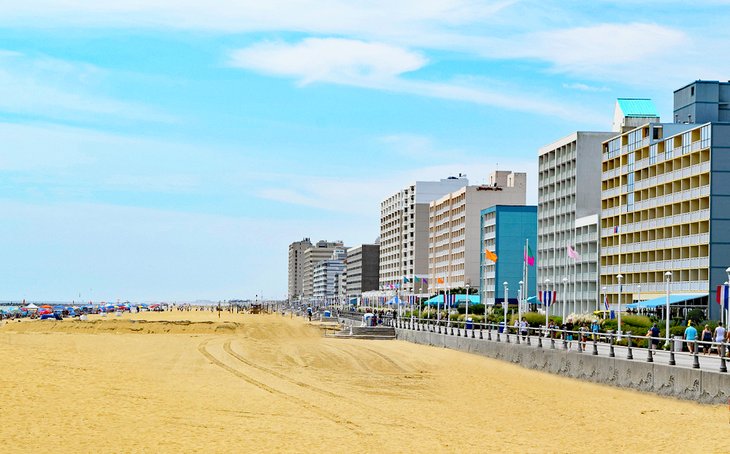 Miles of beaches and an abundance of hotels is what makes Virginia Beach one of the best cheap beach vacations in the United States. Facing a vast stretch of open sand on the Atlantic Coast, Virginia Beach calls travelers to its excellent seafood restaurants, lengthy boardwalk, and cheap hotel rates.
Summer is the most popular time to visit Virginia Beach, with most visitors taking over on Memorial Day and Labor Day. You'll find that the destination hosts several surf competitions throughout the summer, as well. While in town, be sure to make time for the Ocean Breeze Waterpark, a round of golf, or a visit to First Landing State Park.
2. Myrtle Beach, SC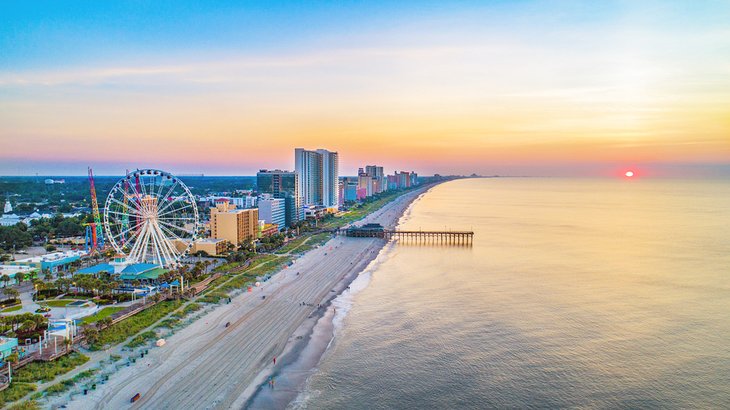 South Carolina has a spectacular shoreline, but none is more impressive than the 60 miles of powder-soft beachfront at Myrtle Beach. This great American beach getaway is perfect for travelers on a budget thanks to its broad spectrum of accommodation and things to do.
Many of the resorts in Myrtle Beach are condominium-style, which means they have fully equipped kitchens, so guests can buy groceries to prepare their own meals. What's more light on the wallet than that? While in town, bask at one of the many beachfront pools, hit the golf courses, or chase some thrills at the amusement parks.
Just be sure to avoid the peak weekends in the summer, like Memorial Day Weekend and Labor Day, as prices are known to shoot upwards.
3. San Diego, CA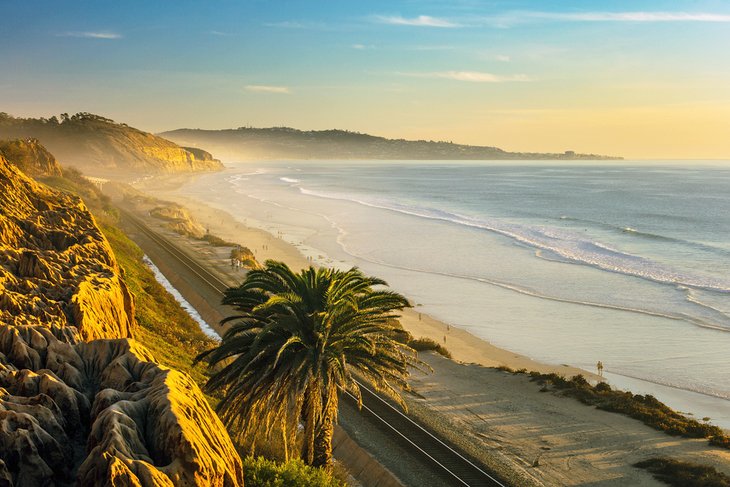 California is known for many things, but affordability is not one of them. Still, it is possible to find beach getaways that won't break the bank, and San Diego is one of them.
One of the southernmost seaside cities in the state, San Diego is known for its ripping waves, excellent surf, year-round perfect weather, historic districts, art museums, and beautiful cliffs. This happening hippie haven has hundreds of fabulous restaurants, galleries, and shops, as well. But the best way to enjoy San Diego is to hit the beach, which is always free.
Depending on the time of year you may be able to find deals at some of San Diego's resorts.
4. Cape May, NJ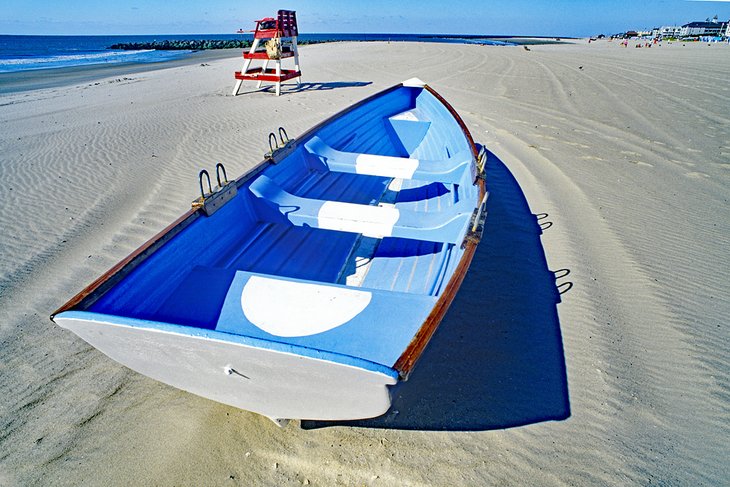 The Jersey Shore is a long, meandering stretch of Atlantic coastline that runs for 141 miles. And while it may be on your radar thanks to that not-so-stellar television series, rest assured that most of the Jersey Shore is quite the opposite from what you saw on MTV.
Take Cape May, for example. Located at the southernmost tip of New Jersey's coast, Cape May is a seaside Victorian town known for its historical architecture, great restaurants, and, of course, the beach.
While hotels are not particularly affordable when compared to other destinations in this list, Cape May does have a bevy of free activities to help keep costs low. Hiking trails, biking, bird-watching, and (depending on the season) whale watching can keep people entertained at a very reasonable price point. You'll also find live theater throughout the year, restaurants, and festivals.
Cape May is truly a beautiful coastal gem, especially if you like wildlife. Keep your eyes to the skies for the migratory birds that make their way to this part of the country. If it's anytime through the spring and fall, you may be lucky enough to spot a humpback whale or two just off the coast.
Accommodation: Best Resorts in Cape May
5. Cannon Beach, OR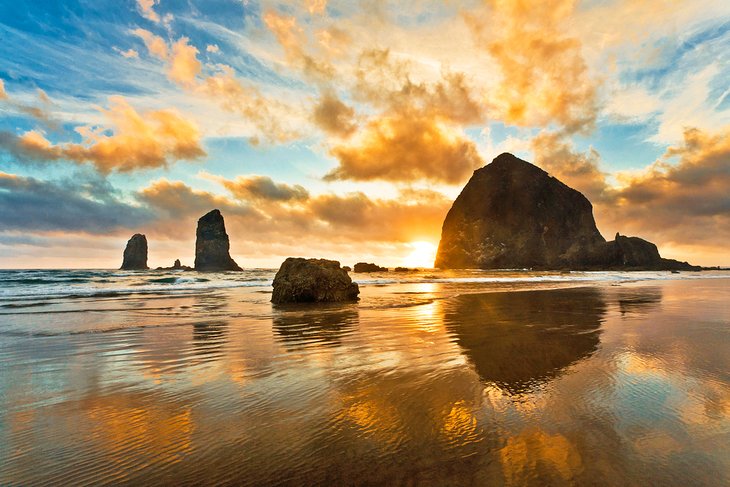 Oregon's coast has some of the most dramatic scenery in the country. A wild, misty shoreline gives way to acres and acres of thick forests and, eventually, mountains. One of the best beach towns in Oregon is undoubtedly Cannon Beach, known for its many galleries, charming architecture, restaurants, and shops. With so much to keep you busy, it's a fun beach getaway that won't break the bank.
Cannon Beach's claim to fame is Haystack Rock – you probably recognize it from the 1980s classic, The Goonies. This stretch of stand is one of the most beautiful in the country. While the water temperature may not always be primed for swimming, the many hiking and biking trails around the beach will certainly afford the opportunity to work up a sweat.
Accommodation: Top-Rated Beach Resorts on the Oregon Coast
Read More:
6. Pensacola, FL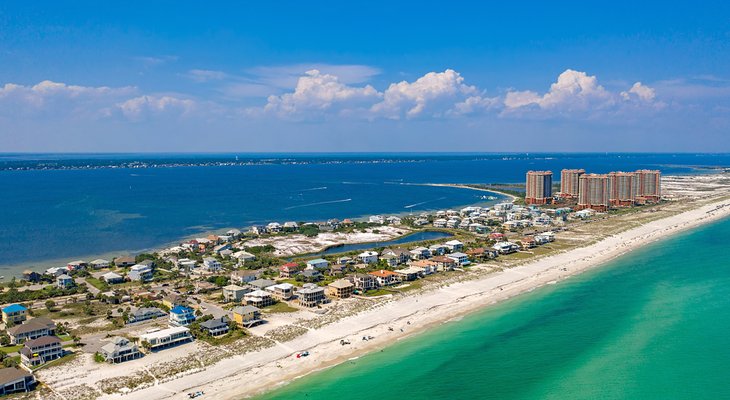 If you're looking for stark-white beaches, turquoise water, and perfectly pleasant temps, Pensacola, Florida may be the answer. This panhandle beach town is right on Florida's border with Alabama and, thanks to the high number of direct flights, one of the cheapest beach towns around.
An abundance of hotels and resorts helps to keep prices competitive here, too, and if you stay about 15 minutes away from the beach, those rates drop considerably more. But Pensacola is much more than sugary shores. You'll also find historic Victorian architecture; buzzy restaurants; and sunken ships offshore, which are always a hit with divers.
Just beware of holiday weekends and spring break. That's when things get a little bit more expensive and a lot more crowded.
7. Gulf Shores, AL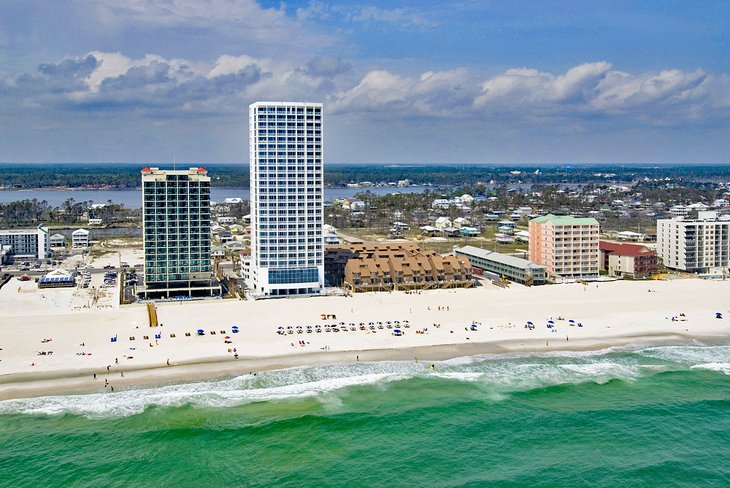 Alabama has some spectacular shoreline itself. Gulf Shores is one of the most popular towns along its 32 miles of coastline, known for its white, sandy beaches, warm water, and budget-friendly prices.
The relaxing Gulf Coast paradise is known for its natural beauty and quiet, laid-back lifestyle, especially compared with nearby destinations. Summer is high season but prices may surge during the spring break season. That's when its sidewalks are stormed with college kids looking to blow off steam.
Accommodation: Top-Rated Resorts in Gulf Shores
8. Pismo Beach, CA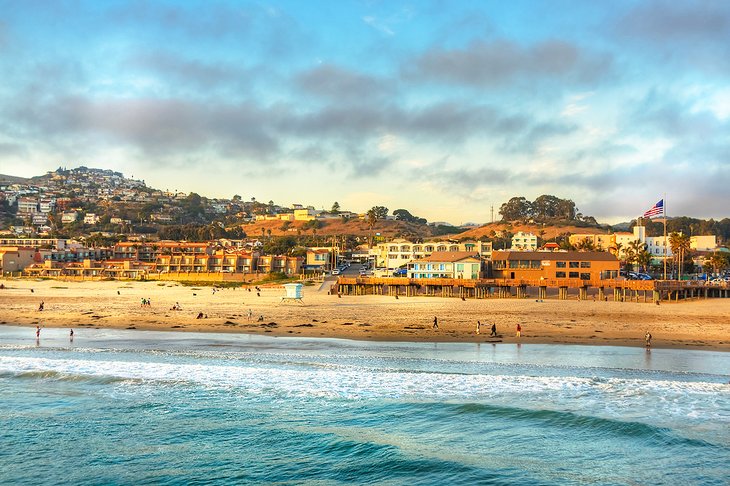 The words "cheap" and "California" are rarely seen in the same sentence – especially if we're talking about the coast. But Pismo Beach is the rare exception to the rule. This central coastal city is actually one of the most affordable beach escapes in the state, without sacrificing the natural beauty or amount of things to do.
Located in southern San Luis Obispo County, Pismo Beach has oceanfront hotels along its seven miles of coast. Many hotels even have their own beach access. But if you're really looking to cut costs, you can also find RV parks and campgrounds.
Pismo Beach is a top surf spot in California, too, and you'll find that the crowd here is incredibly laid back and casual.
9. Daytona Beach, FL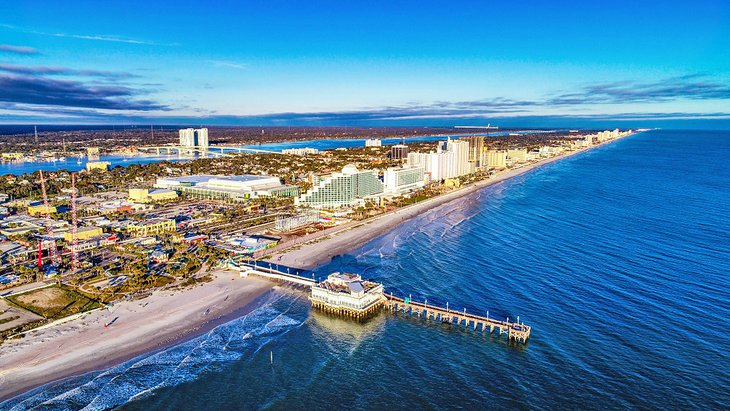 Just two hours north of Orlando is one of Florida's biggest beach destinations – Daytona Beach. This family-friendly budget destination has everything from amusement parks and golf to a lengthy boardwalk that is always buzzing with energy.
The Daytona International Speedway is what put Daytona Beach on the map, but what keeps people coming back are its beautiful beaches, summer live music series, restaurants, energy, and cheap hotels. The weather can be cool here from December to February, but the rest of the year this is a great beach destination.
Accommodation: Best Hotels in Daytona Beach
Read More: Top-Rated Things to Do in Daytona Beach, FL
10. South Padre Island, TX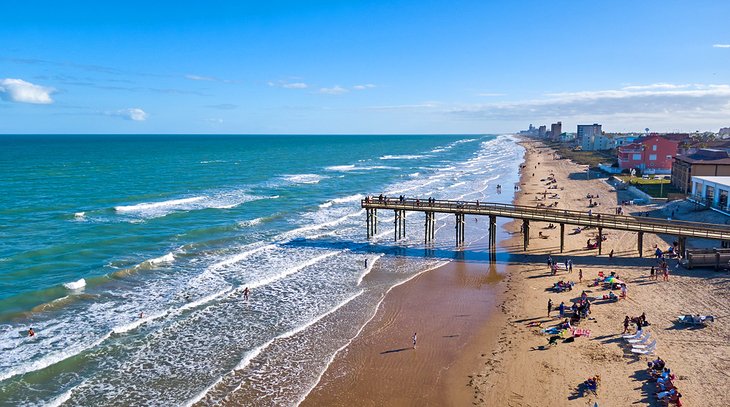 Just off the coast of Texas, South Padre Island is one of the Lone Star State's most beloved (and most affordable) beach getaways. It's surrounded by warm, calm gulf waters, and the temperatures are already nice and toasty by early spring.
Cheap hotels and restaurants pepper the island, and families will find they have plenty of things to do, from kiteboarding and sailing to visiting the water parks and spotting dolphins cresting the clear water. Just be aware that during the spring break season, the streets swell with college kids, and prices tend to increase.
Accommodation: Best Resorts on South Padre Island, Texas
11. Wrightsville Beach, NC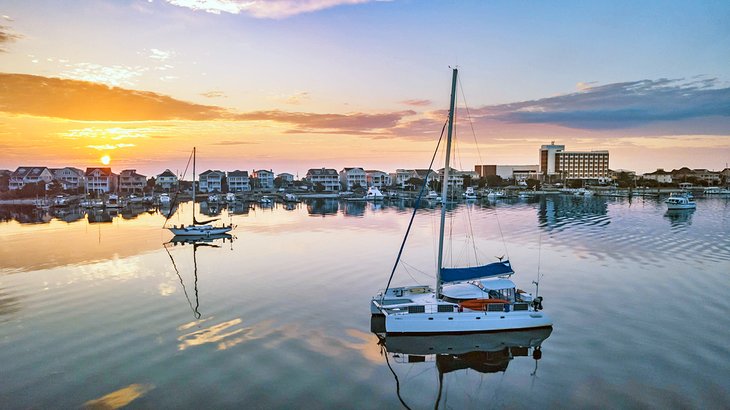 The Carolina seashore is one of the most famous in America, with places to visit like the Outer Banks usually attracting those with deep pockets. For something more affordable on this beautiful seashore, look no further than Wrightsville Beach.
This seaside town touches the border of South Carolina and is less than a half hour drive from Wilmington. The laid-back beach getaway is known having one of the best beaches in North Carolina, and for Crystal Pier, which is always dotted with fishermen and the occasional yoga enthusiasts stretching with the sunrise.
You'll find the seashore is lined with affordable restaurants and hotels, and most of the people who visit Wrightsville are outdoor enthusiasts.
Accommodation: Where to Stay in Wrightsville Beach
12. Asbury Park, NJ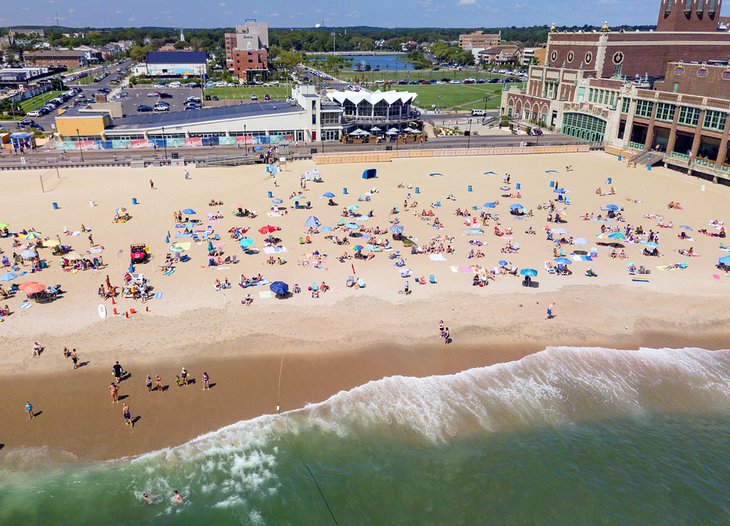 The Jersey Shore's Asbury Park was put on the map by none other than Bruce Springsteen. It was his birthplace, after all. The destination fell on hard times during the 1980s and 1990s, but investment into this beachfront town has given it new life.
With a bustling boardwalk; brand-new restaurants; and beachfront lounges, boutique hotels, and miles of broad, golden sand, Asbury Park is truly one of the best beaches in New Jersey.
This destination is particularly popular with the LGBTQ+ community, with dedicated hotels and entertainment, though everyone, no matter how they identify, is welcome to participate in the fun.
13. San Juan, Puerto Rico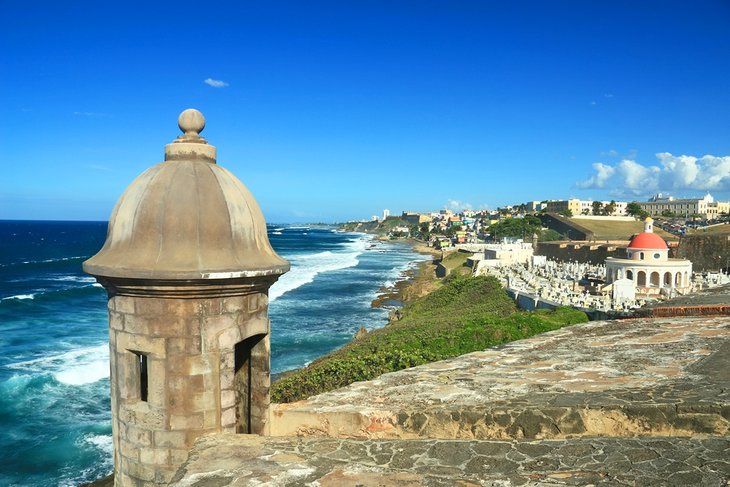 The Caribbean does not seem like it would be a cheap destination for a beach getaway, but if you know how to do it correctly, you can certainly visit San Juan, Puerto Rico on a budget. The best time to visit San Juan is during the off season, which runs from May through November, when hotel prices are the lowest you'll find. Yes, even beachfront resorts offer rock-bottom prices in the off-season.
San Juan is also a hub of fantastic restaurants and free things to do. Visiting the beach is the most obvious way to spend the day for free, but even when you're beached out, you can still browse art galleries, take a day trip to El Yunque National Forest, attend one of the many festivals, or simply hang out at a bakery and people watch.
14. Tybee Island, GA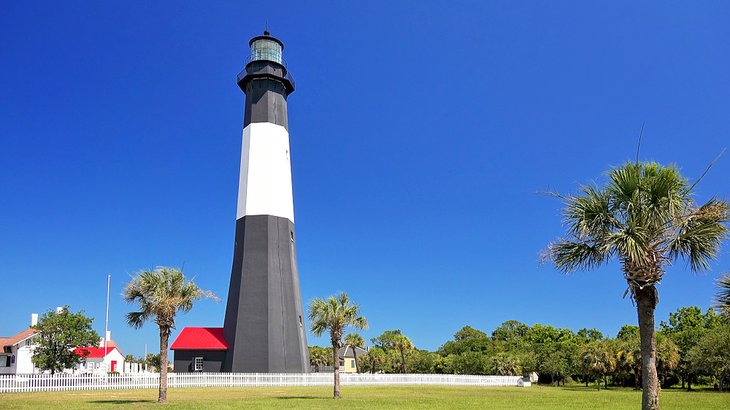 Just east of Savannah, sits Tybee Island, a barrier island renowned for its powdery soft sand, historic architecture, and warm water. Peppered with beautiful resorts, inns, and bed & breakfasts, Tybee Island is a wonderful Atlantic beach escape with a pleasing price tag.
A wide variety of hotels can be found here, but only a handful of them are actually on the beach. Still, the island is not very big, so no matter where you stay, you'll be within walking distance of the beach.
The historic vibe of Tybee Island is undeniable, whether it's the Victorian architecture or the funky retro motels that have been outfitted with a modern-era hipster vibe.
15. Delray Beach, FL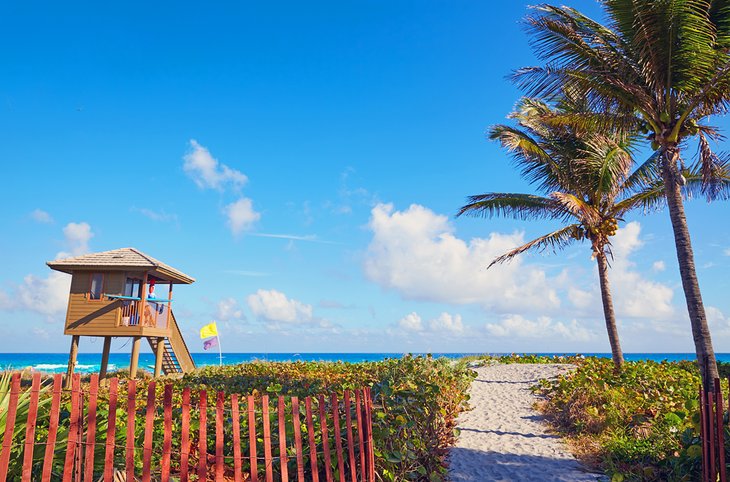 Not far from Boca Raton, Delray Beach provides a cheap beach alternative when visiting the southern Floridian coast. The seashore town has two miles of beautiful beach, as well as dozens of restaurants, boutiques, and art galleries along its famous Atlantic Avenue.