12 Top-Rated Attractions & Things to Do in Whitefish, MT
In Flathead County in northwest Montana, Whitefish is a popular ski and outdoor town with enormous Rocky Mountain appeal. The aptly named Big Mountain backdrops Main Street, home to the world-renowned Whitefish Mountain Resort. And thanks to its many rugged mountain landscapes and scenic attractions, year-round fun things to do surround Whitefish in every direction.
Popular recreational activities often associated with this gem of the northwest include skiing and snowboarding, backpacking and hiking, and a plethora of water activities on Whitefish Lake. Whitefish is also a gateway community for Glacier National Park, where visitors are a 25-mile drive to the West Entrance. Whitefish is also a jumping-off point for the expansive Flathead National Forest and Flathead Lake.
Added to the plethora of outdoor activities, Whitefish also provides a distinct mountain-town vibe that caters to tourists and weekend visits. Whitefish's small but eclectic downtown district provides plenty of places to visit, including a community theater, local restaurants, and nearby parks with access to the Whitefish River.
While arriving at Whitefish in any fashion is always a welcome treat, perhaps the best way to start your adventure is by pulling into the historic Whitefish Depot via passenger train. For more ideas on how to spend your time, see our list of the top things to do in Whitefish.
1. Whitefish Mountain Resort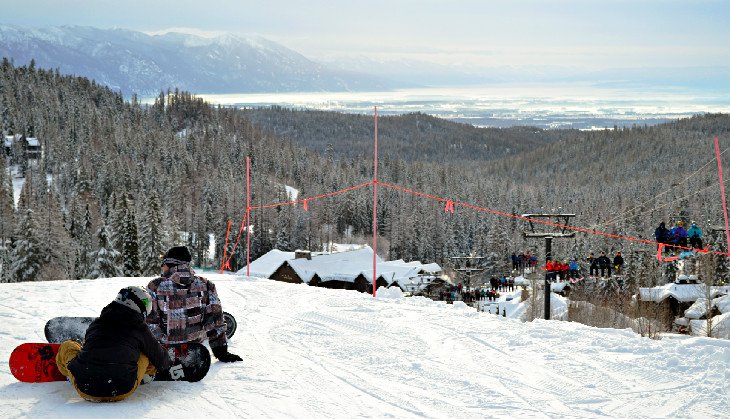 Encompassing over 3,000 acres, Whitefish Mountain Resort is one of Montana's best ski resorts and a year-round adventure destination. It also provides the dominant backdrop of the city. Over 100 named routes and nearly a dozen chairlifts define much of the winter fun found at Whitefish Mountain, while the summer brings hiking, mountain biking, and elevated experiences with an aerial adventure park.
The Shuttle Network of Whitefish, also known as the SNOW bus provides free and easy transportation from the city to the slopes throughout the winter season. For an adventurous dining opportunity, the resort also offers special "Moonlight Dine & Ski" packages during the full moons of winter.
Address: 1015 Glades Drive, Whitefish, Montana
Official site: https://skiwhitefish.com/
2. Day Trip to Glacier National Park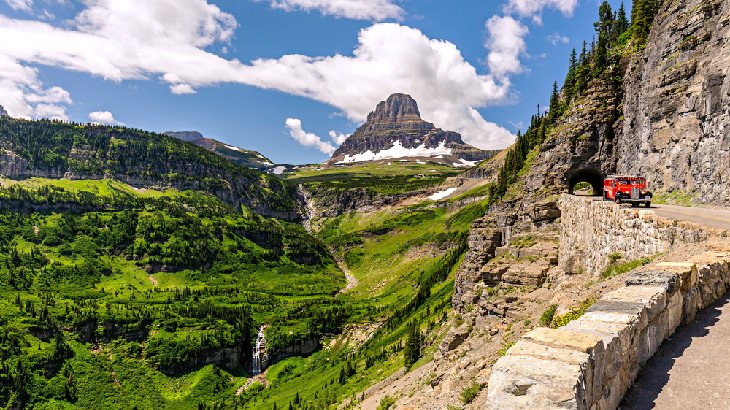 The magical mountain splendor of Glacier National Park is accessible from Whitefish with less than a 30-mile commute. The national park inspires awe every season, particularly in the summer, and easily lives up to its nickname as the Crown of the Continent. A few defining landscapes include lush alpine meadows, densely forested backdrops, and snow-stricken mountains that rise vertically through deeply carved valleys.
The most popular route to travel when visiting is the Going-to-the-Sun Road, a 50-mile National Historic Civil Engineering Landmark that bisects the park east to west. The Going-to-the-Sun Road is typically snow-free between June and October, a time when most of the park's annual three million visitors will also be sharing the roadway. In 2021, the park established a ticketed lottery system to drive this busy thoroughfare during the summer.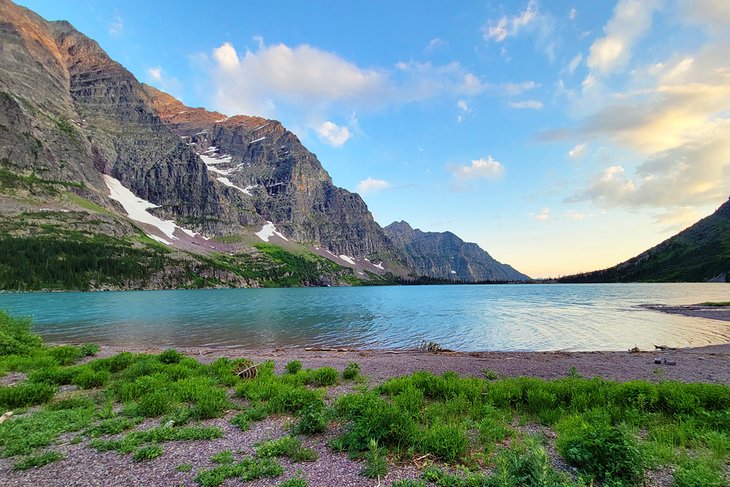 Popular stops along the Going-to-the-Sun Road include the Continental Divide at Logan's Pass and iconic bodies of water like Lake Macdonald and St. Mary Lake. Several trailheads, campgrounds, and vistas also line the route. Other areas to explore outside of the Going-to-the-Sun Road include Two Medicine and Many Glacier.
Hiking and backpacking are particularly popular at Glacier through the warm-weather season. The park encompasses more than 700 miles of hiking trails, all leading to landscapes not found in many other parts of the United States.
Other popular activities in Glacier National Park include fishing, boating, camping, and white-water rafting on the park's edges.
Official site: https://www.nps.gov/glac/index.htm
3. Explore Downtown Whitefish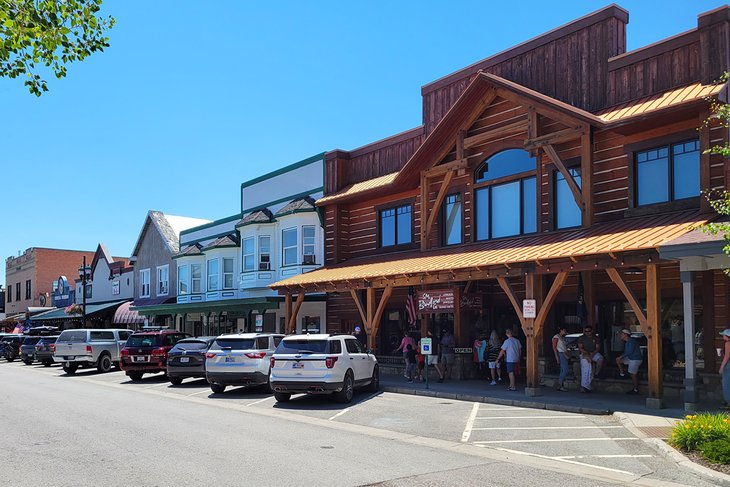 It's all local in downtown Whitefish. The charming streets have plenty of tourist traffic, but no big-box retail chains line the streets. And stemming in all directions from the iconic downtown clock tower are unique shops that carry the air of mountain culture.
The range of shopping in downtown Whitefish includes handmade jewelry and art and used book stores, plus several clothing boutiques, home décor stores, and gift shops. Art is also in display at places like the Going-to-the-Sun Gallery.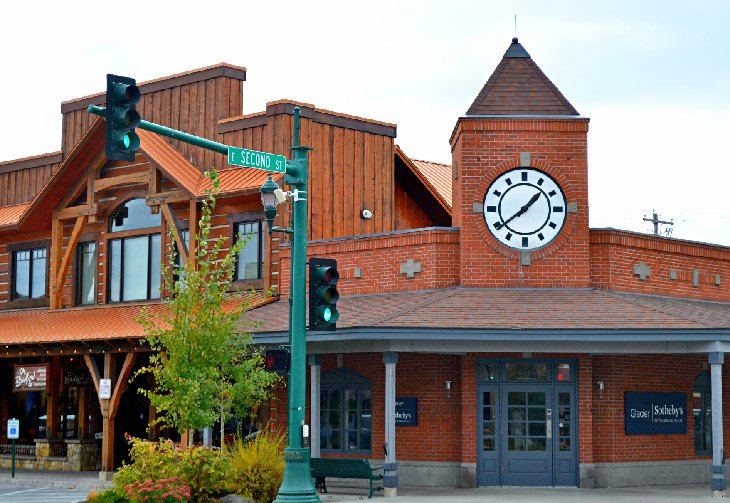 For dining in downtown, Loula's is great for breakfast, and Tupelo Grille provides fine dining in the evening. Other popular restaurants include Zucca Marketplace Bistro and Amazing Crepes.
4. Whitefish City Beach, Whitefish Lake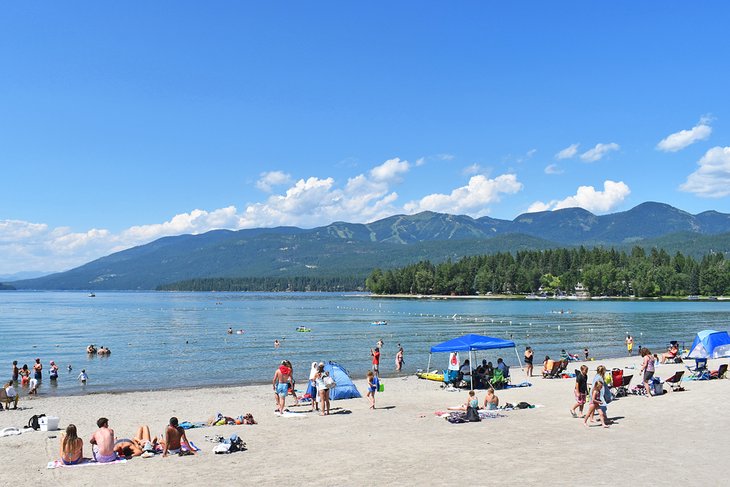 Extending seven miles from the northwest edge of the city, the wide-reaching banks of Whitefish Lake are one of the major attractions of the city. One of the easiest ways to access this massive body of water backdropped by forested mountain peaks is Whitefish City Beach.
Whitefish City Beach is one mile west of the Whitefish Depot and near the outflow of the lake. It's comprised of a large sandy beach area and a designated swimming area. Non-motorized boat rentals are available throughout the warm-weather seasons, as is a public boat launch. Once on the water, anglers can troll the depths for lake trout, and other explorers can head down the current of the Whitefish River.
Farther up the western shore, Whitefish Lake State Park is another popular spot to access the water. The state park offers camping opportunities for tents and RVs with its lakeside location.
The state park is just north of Whitefish Lake Golf Club, approximately three miles from downtown.
Address: 70 Lakeside Boulevard, Whitefish, Montana
5. Great Northern Railway Depot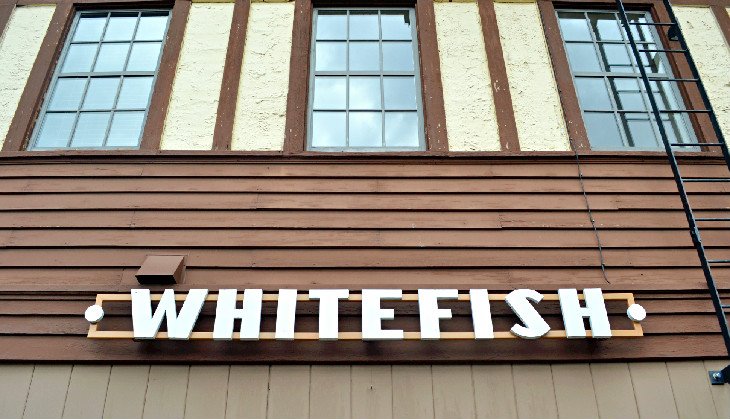 Also known as the Whitefish Depot, this historic station and still-operating Amtrak stop has been attracting visitors and industry for over 100 years. This notable train stop has retained much of its historic chalet-inspired design, including a backdrop of stunning mountain peaks. And it remains one of the busiest depots between Seattle and Minneapolis,
Within the depot, the Stumptown Historical Museum offers multimedia information about the Depot's legacy and the town built beside it. Neighboring the facility, Depot Park provides ample green space to stretch out stiff legs. This charming park is also home to the Whitefish Farmers Market on Tuesday evenings throughout the extended summer.
Address: 500 Depot Street, Whitefish, Montana
6. The Whitefish Trail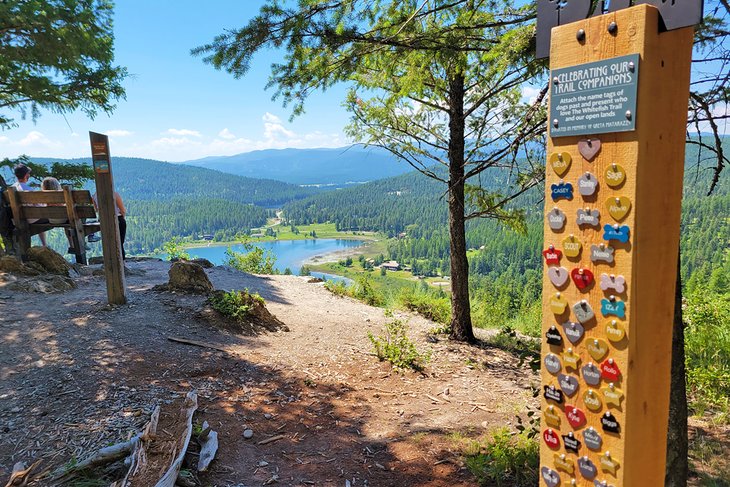 The Whitefish Trail is a community-driven trail system that snakes through the city's forests and natural spaces. Currently, the trail consists of over 40 miles of natural surface walkways and a dozen trailheads. Thanks to convenient access and easy navigation, the trail system is increasingly popular for families, joggers, and anyone looking for an easy way to explore outdoors.
Lion Mountain is a popular spot to explore close to town, with a trailhead less than three miles west of downtown on Highway 93. It offers a three-mile loop with variable distances available. It's well signed and climbs through a lush and shaded forest. At the top of the trail, a bench and overlook of Skyles Lake offers a nice rest before heading back down.
Official site: https://www.whitefishlegacy.org/recreation/
7. Flathead Lake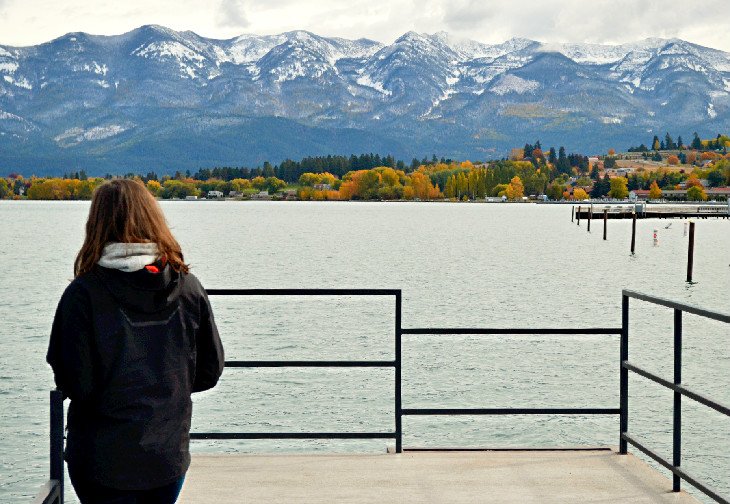 Flanked by big mountains on all sides, Flathead Lake is the largest natural freshwater lake in the western U.S. outside of Alaska, and it is quite a sight to experience. It encompasses nearly 200 square miles and is surrounded by recreation, scenic viewpoints, and food stands selling locally grown cherries during harvest seasons. Visitors from Whitefish can access the northern tip of Flathead Lake with a 30-minute drive.
Big Arm State Park is one the most popular place to visit on the western shore, home to Big Arm State Park, one of the best campgrounds in Montana. Big Arm is also an excellent jumping-off point for the equally popular Wild Horse Island, which encompasses the largest island within Flathead Lake and is home to a variety of wildlife, including bighorn sheep, deer, and a small number of wild horses. Wild Horse Island is only accessible by boat.
8. Kalispell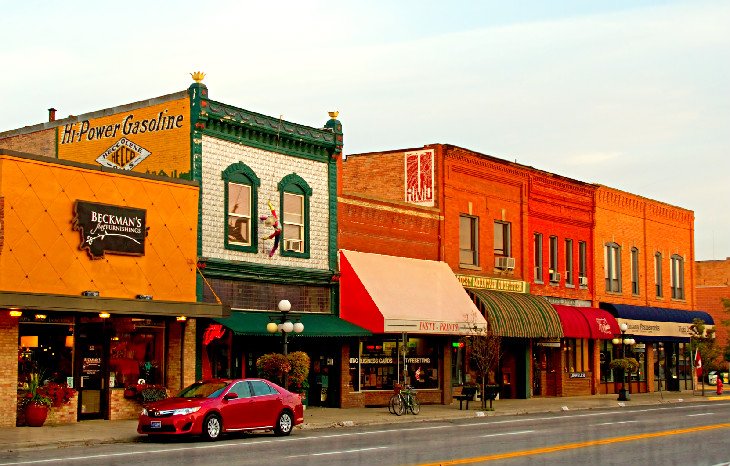 Kalispell is the largest town in the Flathead Valley and another common gateway to Glacier National Park. It's 15 miles south of Whitefish and closer to the shores of Flathead Lake. History runs deep throughout the community, as can be seen with the 19th-century architecture that still adorns Main Street.
The Conrad Mansion Museum is a center for much of the historical appeal of Kalispell, and visitors can take guided tours of this 19th-century residence including its original furnishings.
Other attractions of interest in Kalispell include the Hockaday Museum of Art, the Buffalo Hill Golf Club, and Woodland Water Park.
The downtown district is also home to several appetizing restaurants and local storefronts. Outdoor attraction is also accessed from all directions in Kalispell, including the popular Lone Pine State Park.
9. Baker Park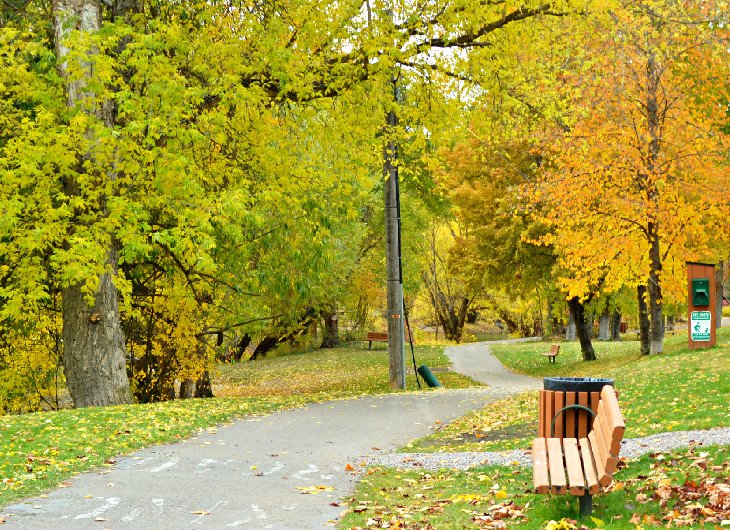 Baker Park is an easily accessible natural space near downtown, and part of a larger network of city parks that allows visitors to easily enjoy the surrounding environment. Baker Park connects to Riverside Park by a paved trail system and provides a large playground and an abundance of picnic space, including a gazebo and tables.
With access to the Whitefish River, launching a canoe or fishing from the floating dock is also popular at this city park. In Riverside Park, three public tennis courts can be found, as well as a pedestrian bridge crossing Whitefish River. The scenic trail connecting the two parks is popular with bicycle riders and stroller pushers.
10. Whitefish Theatre Company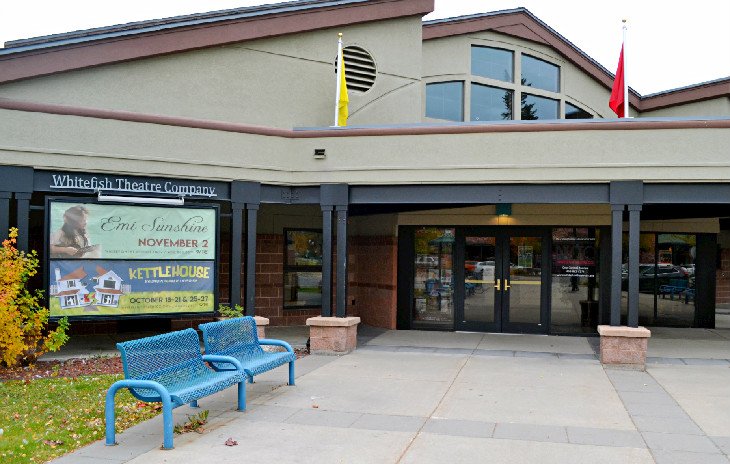 For some added community attraction, the Whitefish Theatre Company has been putting on culturally relevant shows for over 40 years. Today, this non-profit theater company calls the fully accessible O'Shaughnessy Center home, including a 328-seat thrust theater. Alongside plays and musical theater, the company and stage also host reader's theater, nationally touring music acts, and special events.
For even more cultural attraction, the nearby Whitefish Performing Arts Center (PAC) also hosts performances throughout the year, including large productions courtesy of the internationally renowned Alpine Theatre Project.
Address: 1 Central Avenue, Whitefish, Montana
Official site: http://www.whitefishpac.com/
11. Flathead National Forest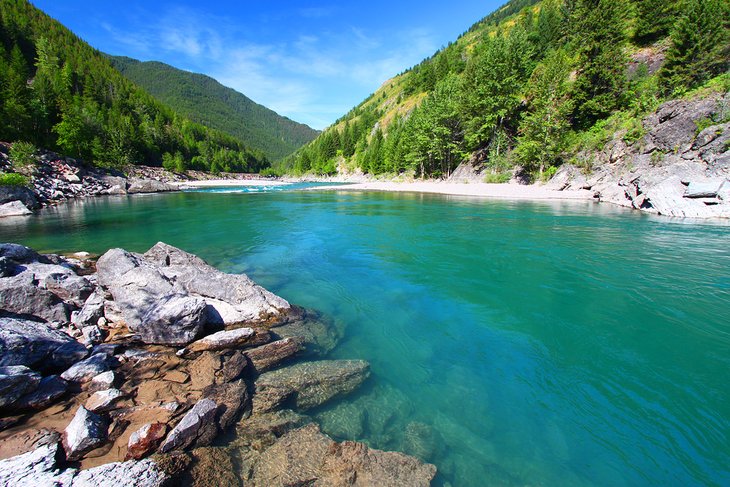 The expansive Flathead National Forest encompasses over two million acres and surrounds Whitefish on all sides. It's home to such natural treasures as the Bob Marshall Wilderness and the Flathead Wild and Scenic River. The forest shares much of the same stunning scenery as Glacier National Park, with which it also shares a border, but sees only a fraction of the crowds.
Wildlife is abundant throughout the natural space, and the forest is home to grizzly bears, wolverines, and bighorn sheep. Recreation is also abundant within the national forest. Backpacking, white-water rafting, and fishing define some of the summer fun, and snowmobiling, snowshoeing and every type of skiing top the list for winter activities.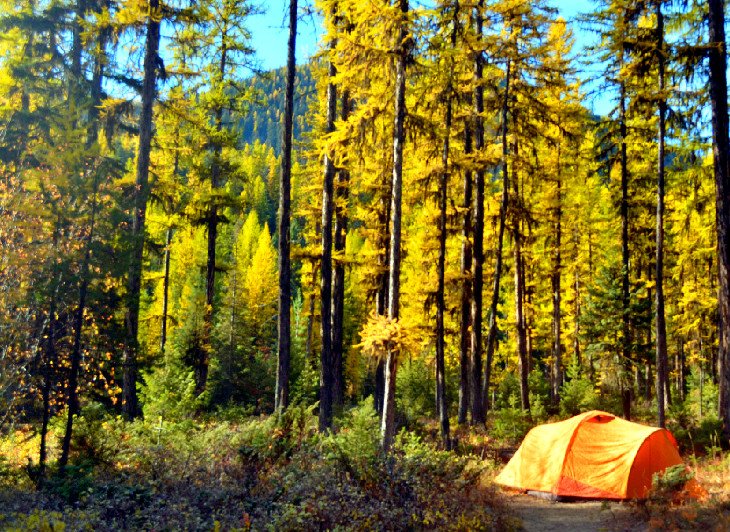 The Danny On National Recreation Trail, one of the most popular hiking trails of the entire national forest, is located on Big Mountain on the northern edge of Whitefish. The popular trail climbs to the summit of Big Mountain and provides views of the city and Flathead Valley. At the top of the trail, the Summit House is home to the popular Summit Nature Center. Visitors can use a chairlift to mitigate some of the up and down travel.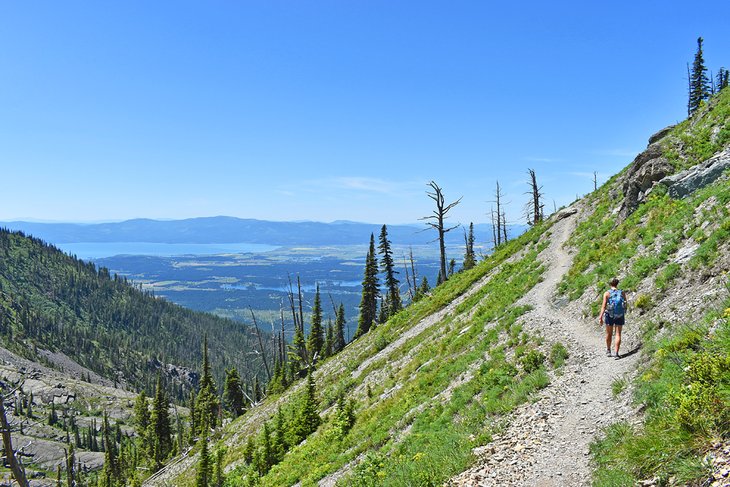 Other popular areas of the national forest close to Whitefish include the Mission Mountain Wilderness and the Jewel Basin Hiking Area. For a great, developed campground close to Whitefish, the nearby Talley Lake Forest Service Campground overlooks the waters of the deepest lake in Montana.
12. Hungry Horse Dam & Hungry Horse Reservoir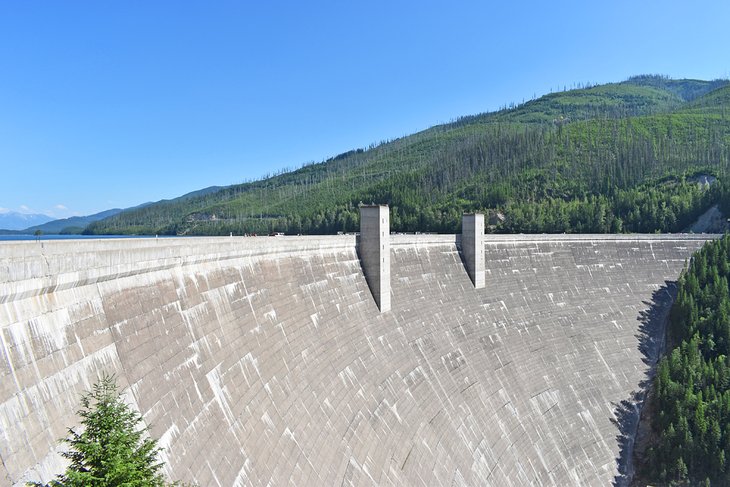 Despite being over 34 miles long, the Hungry Horse Reservoir is still a hidden gem of the region. This massive water source results from the 564-foot Hungry Horse Dam, one of the tallest in the country, impounding the South Fork of the Flathead River. And for those visiting Whitefish, it's less than a half-hour drive to enjoy the watery expanse.
Hungry Horse Reservoir is within Flathead National Forest, surrounded by several pointed Rocky Mountain peaks. Primarily gravel roads surround the entire lake, lending access to several Forest Service campgrounds and hiking trails. Ambitious drivers with a full tank of gas can circle the entire lake within a day.
A visitor center at the dam provides insight into the structure, including how it got its unique name. The visitor center also provides guided tours of the dam's crest, which visitors drive over to reach the rest of the lake. Nearby, a morning-glory spillway also draws attention, especially when lake levels rise to spill water over its lip.
Where to Stay in Whitefish for Sightseeing
Mid-Range Hotels:
Surrounding Whitefish and in downtown, great rates can be found for first-class hotels. The Best Western Rocky Mountain

Lodge

, for example, features rooms with a view, a well-decorated lobby, and a large hot tub for evening relaxing - all at a reasonable price per night.
Just south of the Best Western, the Hampton Inn & Suites

Whitefish

is often recommended to friends thanks to its friendly staff, saltwater pool, and a breakfast area that encourages a comfortable meal.
Near the center of town, The Firebrand

Hotel

is another first-class option with a surprisingly affordable rate, and this boutique hotel features a rooftop patio, coffee bar, and comfortable rooms, all within walking distance to the train station.
Budget Hotels:
Of the few budget hotels that deliver on a quality experience in Whitefish, the Cheap Sleep

Motel

is a popular option. Great for a place to sleep, the affordable rates at Cheap Sleep Motel help visitors enjoy the areas surrounding Whitefish, like Glacier, Whitefish Mountain Resort, and downtown.
South of Whitefish, in the charming town of Kalispell, other affordable options, like Americas Best Value Inn

Kalispell

provide even more comfort for a low rate.
Also in Kalispell, the Super 8 by Wyndham Kalispell Glacier National

Park

is popular for family vacations, budget-conscious travelers, and those traveling with pets.
Best Time to Visit Whitefish, MT - Historical Climate Averages
Average minimum and maximum temperatures for Whitefish, MT in °C
J
F
M
A
M
J
J
A
S
O
N
D

-2

-11

2

-9

7

-6

13

-2

18

3

22

7

27

9

27

9

21

3

13

-1

3

-5

-1

-9

PlanetWare.com
Average monthly precipitation totals for Whitefish, MT in mm.

48

37

31

36

63

73

50

38

31

26

51

53
More Related Articles on PlanetWare.com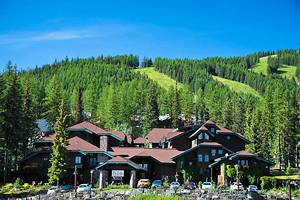 More Adventures in Montana: The many top-rated attractions of Montana outshine one another with natural and cultural appeal. A couple of hours south of Whitefish, the collegiate city of Missoula also offers plenty of natural attractions. Bozeman is another popular city in Montana and home to Montana State University and a variety of fun things to do. The state capital of Helena also delivers on attractions, including access to scenic and wild environments. For an overnight experience that delivers on comfort, the top-rated resorts of Montana feature scenic backdrops and friendly service.