14 Top-Rated Attractions & Things to Do in Helena, MT
Helena, the state capital of Montana, traces its roots back to the 1800s Montana Gold Rush. The city grew from a mining camp, known as Last Chance Gulch, which still exists downtown today. Serving as the state capital since 1875, one year after Montana received its statehood, the city is rich with history around every turn.
The capital city is also a major tourism destination to enjoy the Montana Great Outdoors. The hard-to-miss Mount Helena backdrops the entire city, and provides miles upon miles of hiking trails to explore. Surrounding the city limits, iconic Montana landscapes, like Gates of the Mountains, named by Meriwether Lewis, entice visitors for bigger adventures.
Whether looking to dive into the culture, history, or outdoors, Helena offers it all, often in a single day. Places like the sterling State Capitol and downtown Pedestrian Mall are within a short commute, with nearby museums and hiking trails also in the area.
Plan your perfect Montana travel experience with our list of the top things to do in Helena.
1. Visit the Montana State Capitol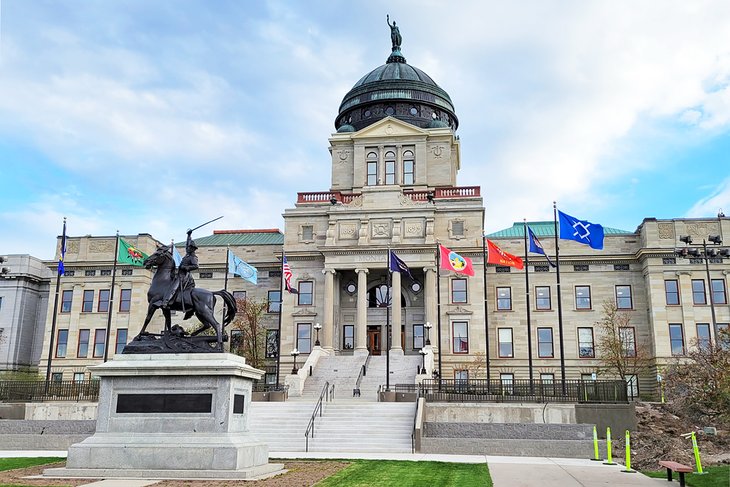 Surrounded by manicured hillsides and stately neighborhood buildings, the State Capitol has proudly overlooked Helena for over 100 years. The tall dome and "Lady Liberty" perched on top give the capitol building extra presence, and the granite columns alongside the Greek architecture help lend a sense of importance to this now historic building.
The real beauty and craftsmanship of the Capitol is found within the interior, however, and any member of the public is welcome to tour the space during daily operating hours. Specific areas of interest within the capitol include the Old Law Library, the Capitol Rotunda, and the many pieces of statehood paintings and art that adorn the entire facility.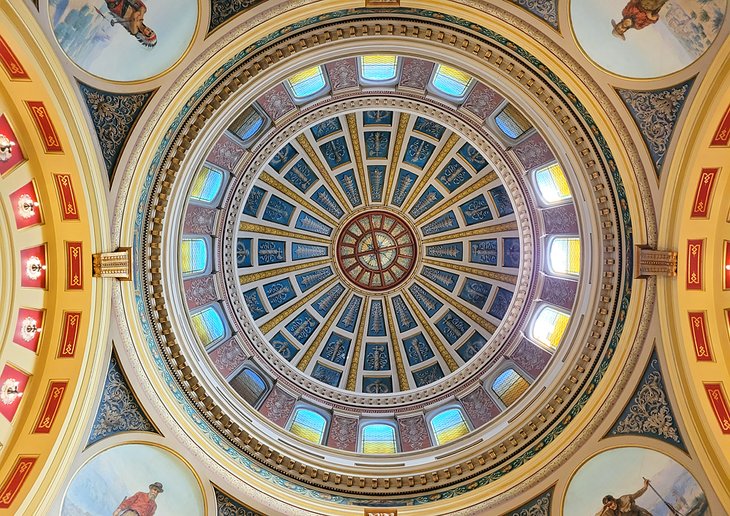 The Capitol is open seven days a week with more limited hours on the weekends. It's closed on Thanksgiving, Christmas, and New Years Day. Admission is free.
Address: 1301 East Sixth Avenue, Helena, Montana
Official site: https://mhs.mt.gov/education/Capitol
2. Stroll around Last Chance Gulch & the Downtown Pedestrian Mall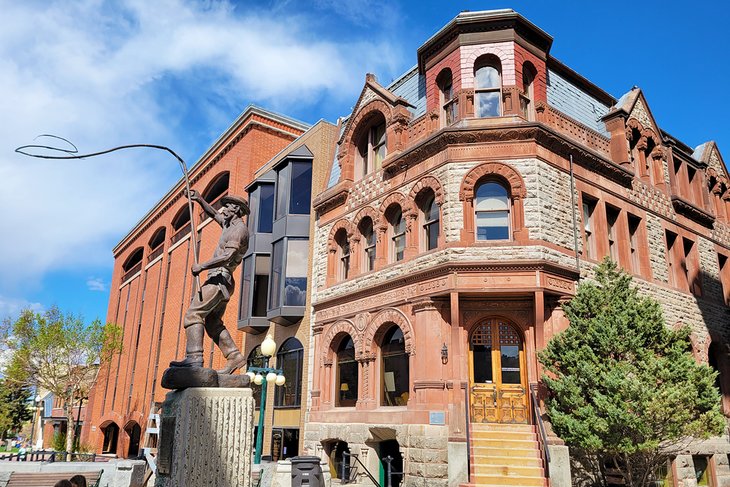 The prosperous area of Helena known as Last Chance Gulch is where the city got its start. Here, in 1864, prospectors found gold in the gulch and began the city's modern history. Today, the area is still rich with culture, and serves as the heart of a charming downtown district.
Businesses and storefronts span both sides of Last Chance Gulch, which some locals may refer to as Main Street. South of Sixth Street, Last Chance Gulch is a landscaped pedestrian mall and an exceedingly popular place to stroll around. Several aesthetic features intersperse this vehicle-free downtown area, including historic buildings, statues, and a retired Trolley Car.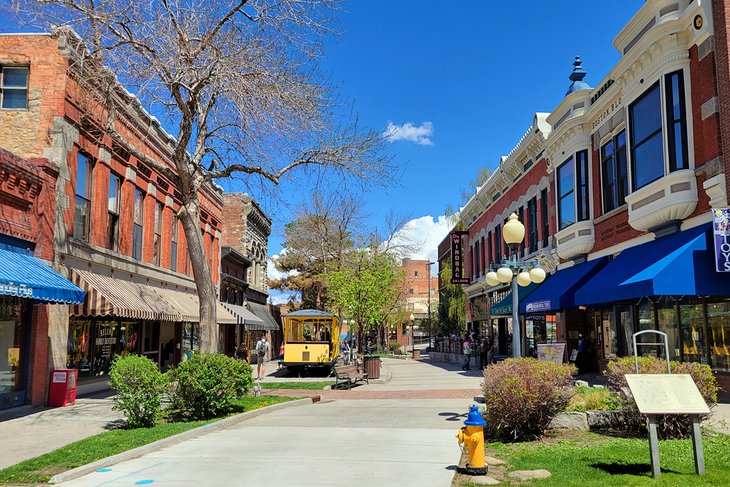 Shopping and dining add to the entertainment on both sides of the pedestrian mall. Places like Big Dipper Ice Cream and Lasso the Moon Wonderful Toys attract adolescent attention. At the same time, patio seating tends to attract adults and dinner connoisseurs. This area of town also hosts a vibrant nightlife scene for evening entertainment.
3. Take a Hike at Mount Helena City Park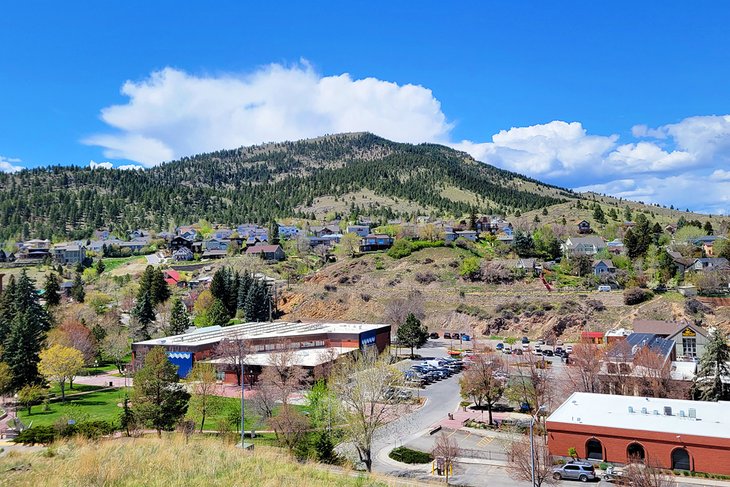 Mount Helena is an iconic landmark of Helena and the flagship natural attraction of the city. With trailheads on the neighborhood hillsides above Reeder's Alley, the park encompasses over 600 acres and several miles of hiking trails. One of the most popular routes, the 1906 Trail, leads to the summit for dramatic views.
The 1906 Trail is approximately 1.6 miles long with 1,100 feet of elevation gain. Too steep and long to be considered easy, the trail does provide a challenge, but the views are worth it. Another route to the top includes the incredibly steep Powerline Trail that traverses the same elevation in 0.7 miles.

Several different trails cater to all abilities at Mount Helena, and it's not the only spot in town for hiking. Just across the canyon, Mount Ascension Park provides a similar network of elevated hiking trails. A posted map is available at either park's trailheads, though it helps to have a GPS app when visiting for the first time and or when executing a big hike.
4. Step Back in History at Reeder's Alley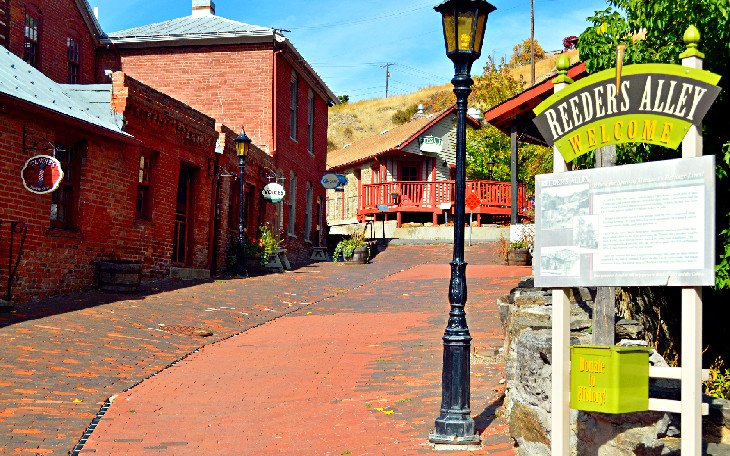 With buildings and architecture dating back to the 1870s, Reeder's Alley in the southwest corner of downtown presents a fully immersive look into Helena's past. It's the oldest intact piece of Helena's early history. Today, the historic Reeder's Alley is now also filled with modern storefronts, including a restaurant, office space, and the Visit Helena Montana office.
Interpretive signs and information enhance a stroll through the area, and the moment you step on the brick walkway, it feels like stepping into the past. The adjacent Pioneer Cabin is the oldest registered domicile in the city and available for public tours.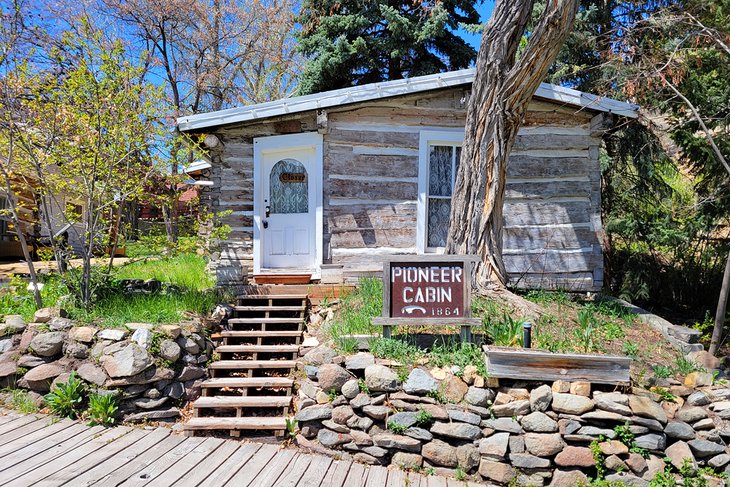 Address: 212 South Park Avenue, Helena, Montana
Official site: http://reedersalley.com/
5. Dive Deep into History with the Montana Historical Society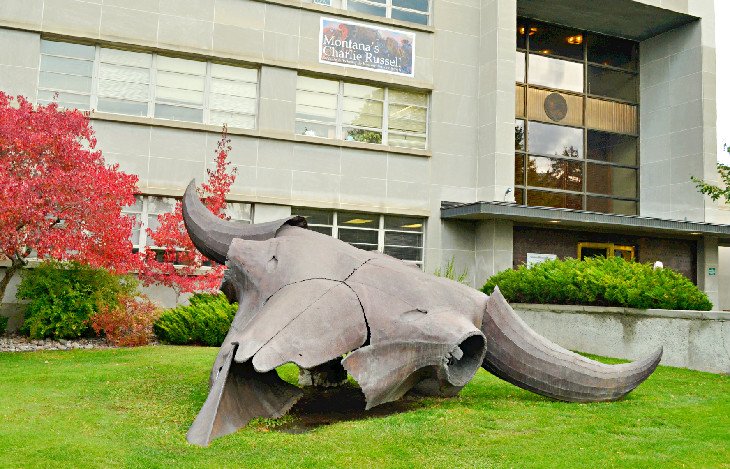 Adjacent to the State Capitol and hard to miss, with large sculptures on the lawn, the Montana Historical Society proudly celebrates the state's rich heritage. The Historical Society hosts the incredibly detailed Montana's Museum, featuring several exhibits and galleries.
Popular permanent exhibits include a Charles M. Russell Gallery, collections detailing Lewis and Clark's interactions with Montana, and an immersive look into the Montana frontier and its past pioneers. A large portion of the museum is also dedicated to the history and daily lives of the region's indigenous populations.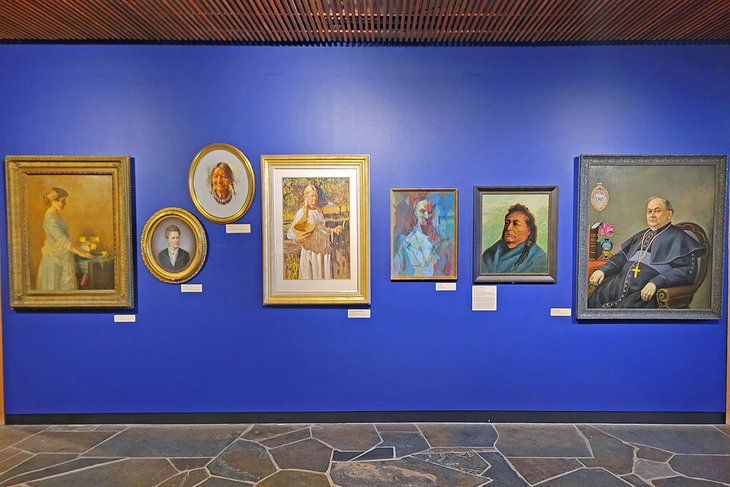 The museum's vast collections comprise thousands of artifacts. Numerous educational and social events are also facilitated by the Historical Society every month, including guided tours of the nearby Old Governor's Mansion. Special summer miniature-train tours also depart from the Historical Society.
Address: 225 Roberts Street, Helena, Montana
Official site: https://mhs.mt.gov/
6. Find Inspiration at the Cathedral of Saint Helena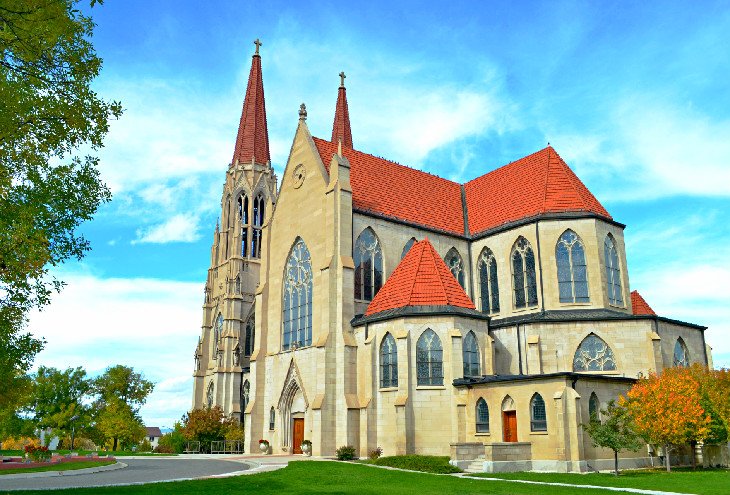 Near downtown and the Old Governor's Mansion, the twin spires of the Cathedral of Saint Helena have overlooked the city for over a century. It was damaged in a 1935 earthquake, and this Gothic cathedral has seen significant restorations and improvements over the years. But the sheer architectural presence of this place of worship has always been a defining feature.
Any visitor can attend public services at the cathedral, and guided tours are available during the week between Memorial Day and Labor Day. The cathedral's vast collection of stained-glass windows are reason enough to visit, and simply walking around the exterior of the property along the manicured green grass is a fun way to take in the beauty of the building.
Address: 530 North Ewing Street, Helena, Montana
Official site: http://www.sthelenas.org/
7. Follow in the Steps of Lewis and Clark at Gates of the Mountain Wilderness Area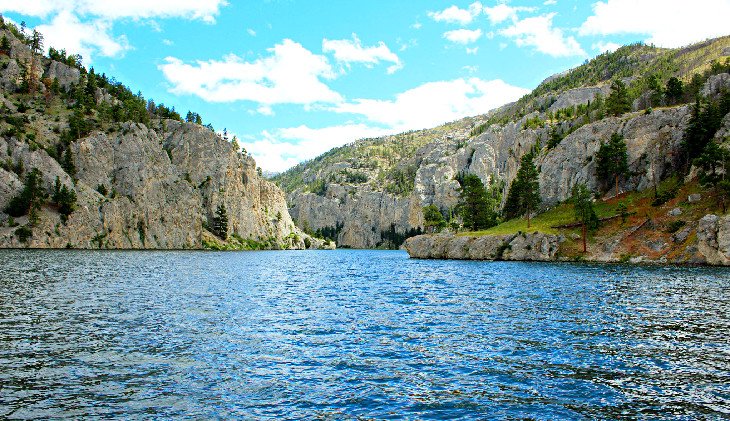 Twenty miles north of Helena and managed by the Helena National Forest, Gates of the Mountain is steeped in history and natural beauty. Meriwether Lewis coined the name during the Corps of Discovery expedition in reference to how the Missouri River meets limestone cliffs at this stunning wilderness area. And a sense of grandeur is immediately imposed on anyone who visits.
Miles of hiking trails wind throughout the area, and surrounding picnic areas encourages visitors to enjoy lunch with a view. Boat tours are a popular means of experiencing Gates of the Mountain and are available throughout the summer. Tours include a guided narration about the history and dramatic geology of the area.
8. Enjoy a Stop at Holter Museum of Art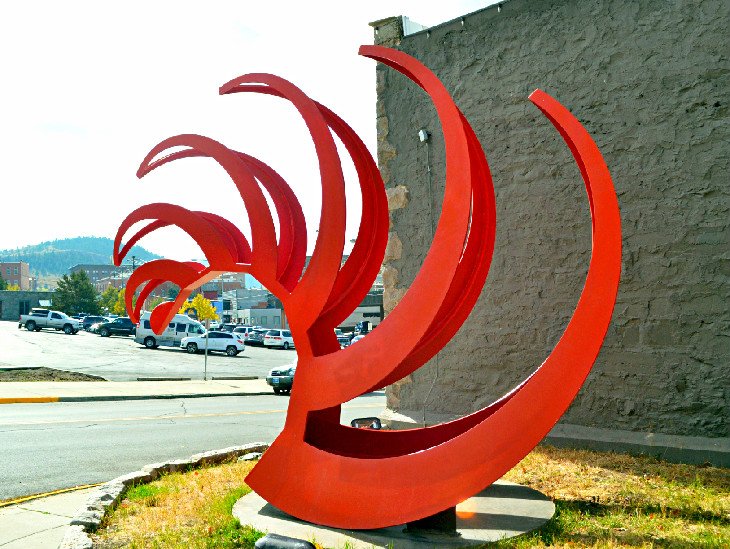 Holter Museum is a cultural hub of the city, hosting regional, national, and international art exhibits in downtown Helena. Rotating displays at the museum relate to expressions in modern culture, and permanent installations encompass a wide variety of art forms.
Admission is always free to appreciate the art, though donations are welcomed. The museum hosts numerous events throughout the year, including family trivia nights, fall art walks, and artists' speaker series. Educational programs at the museum include classes and workshops for all age levels. For extra-special occasions, the entire art facility can also be rented out for group events.
Address: 12 East Lawrence Street, Helena, Montana
Official site: https://www.holtermuseum.org/
9. Conduct a Family-Friendly Experiment at ExplorationWorks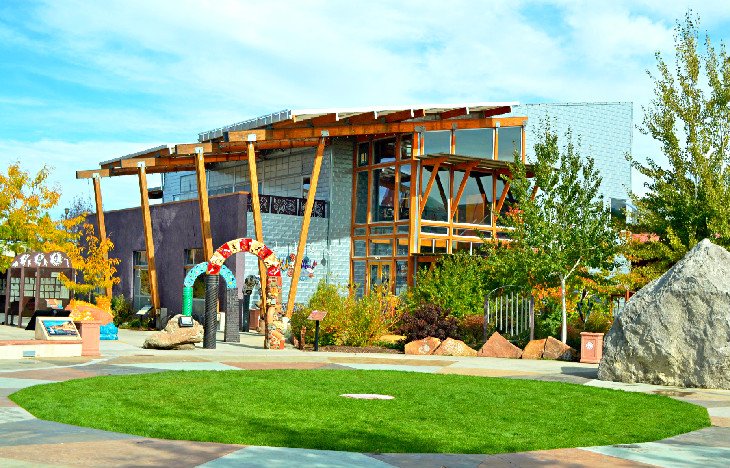 With rotating exhibits covering all areas of science and technology, ExplorationWorks is a science museum dedicated to having a fun time. The museum's collection comprises several hands-on exhibits, as well as a dedicated discovery area for children five and under. Other ways to engage with ExplorationWorks include summer camps, community groups, and educational workshops.
Family-friendly events add extra community appeal to this educational space. One specific family series not to miss is the weekend TinkerLabs, which offers a science experiment for the whole family to enjoy. The museum also offers free Explore Kits available for teachers.
The outdoor plaza at the entrance of ExplorationWorks is also appealing, including next-door access to the Great Northern Carousel, a favorite for birthday parties and children's events. This popular carousel has been spinning since 2002 and features a wild menagerie of hand-carved animals, including grizzly bears, cutthroat trout, and bighorn sheep.
Address: 995 Carousel Way, Helena, Montana
Official site: https://www.explorationworks.org/
10. Bring a Dog to Centennial Park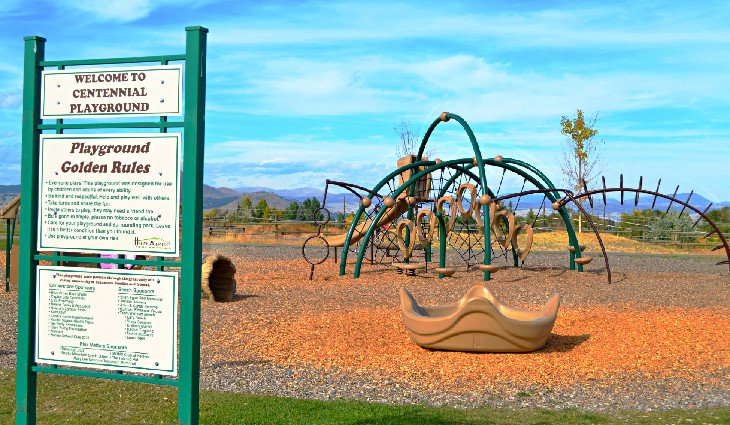 Centennial Park is a sprawling landscaped space filled with many family- and canine-friendly attractions just north of downtown. Baseball fields and abundant lawn space comprise much of the park, connected by a trail system lined with various fitness equipment.
The "Paws Park" dog park is a popular place to visit within Centennial, providing two separate areas for big and little dogs to play independently. Water spigots, benches, and easy obstacles intersperse throughout the dog park.
A universally accessible playground and bicycle pump track can also be found at Centennial. And adjacent to the city park, a 17,000-square foot Skate Park accommodates skateboards, rollerblades, and scooters. The park also features a simulated rock-climbing boulder, which invites exercise for all ages.
Address: 200 North Last Chance Gulch, Helena, Montana
11. Explore Underground at Lewis & Clark Caverns State Park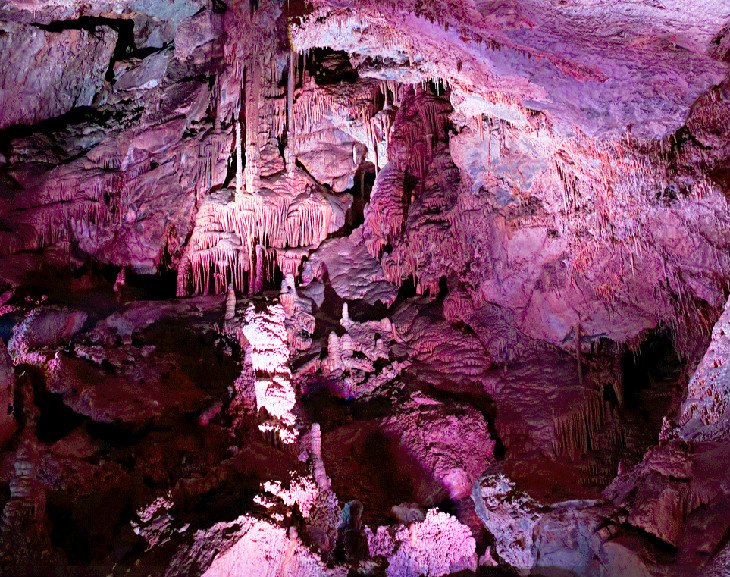 Lewis and Clark Caverns State Park is Montana's first state park and is just over an hour's drive from Helena. It's one of the most elaborate cave systems in the Northwest and is only available for exploration via guided tour. These ranger-led walkthroughs take place between May and September.
The three different tours offered by the park cater to different comfort levels. They include a classic cave tour; a beginner-friendly Paradise tour; and a guided Wild Cave expedition, which explores the underground for hours.
Lewis & Clark State Park also provides aboveground activities, including 40 campsites in one of the best campgrounds in Montana. A network of hiking trails sprawls above the cave system and provides popular outlets for exploring when the cave system is closed for the season.
A recently renovated visitor center at the state park is also open throughout the year, and offers information on the complex geology and history of the area.
Read More: Best State & National Parks in Montana
Address: 25 Lewis & Clark Caverns Road, Whitehall, Montana
12. Enjoy the Change of Seasons at Spring Meadow Lake State Park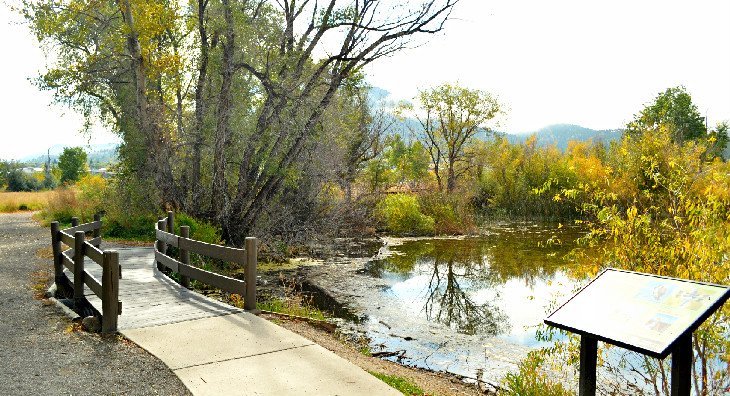 On the western edge of the city with an impressive view of Mount Helena, Spring Meadow Lake State Park is a popular family destination for experiencing nature. The lake is the central attraction at this state park, and depending on the season, you can find visitors swimming, fishing, or skating. Non-motorized boating is also popular on the water during the summer. The park offers free personal flotation device rental.
The park also provides numerous shaded picnic areas overlooking the water for afternoon enjoyment. A short nature trail under a mile in length circles the entire body of water, and various wildlife is often spotted from the path.
Address: 2715 Country Club Avenue, Helena, Montana
13. Ski at Great Divide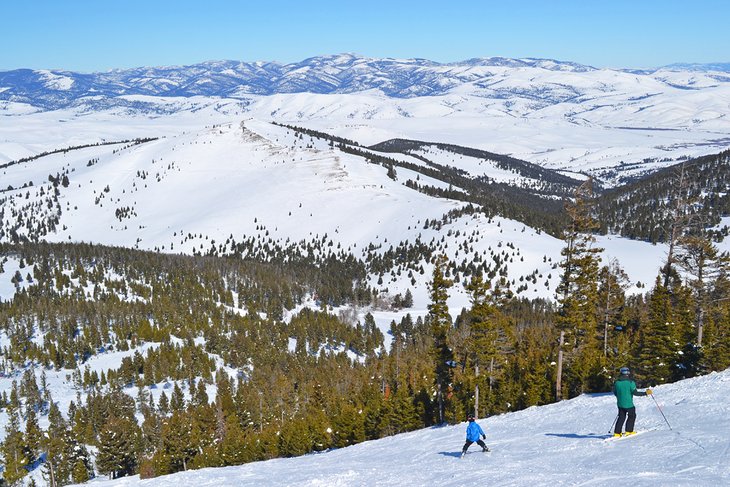 Great Divide Ski Area, one of Montana's best ski resorts, is a 23-mile drive northwest of Helena. Ski season at this winter wonderland spans late November through March, and spring skiing sometimes takes place on weekends throughout April. And with five lifts and over 100 runs to explore, there's new terrain to tackle throughout the season.
Alongside an early opening season, Great Divide is popular for its fair value and family-friendly reputation. As of the 2021/2022 season, a family of four can ski for $200 or less at peak season. And several discounts and specials run throughout the year, including College Break Specials and Girls Fun Fridays.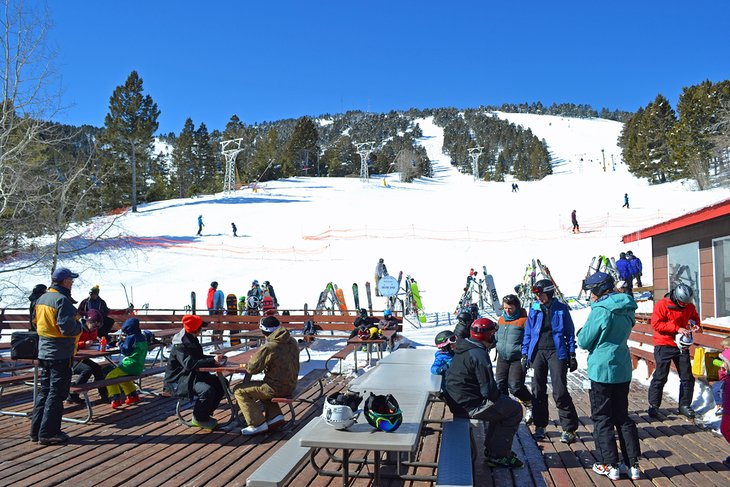 Other downhill activities at Great Divide include Friday night skiing and six different terrain parks. The mountain also has a warm and cozy Base Lodge for food and drink between runs. Daily and season-long rentals are available at Great Divide, also with a favorable rate.
Address: 7385 Belmont Drive, Marysville, Montana
Official site: https://skigd.com/
14. Tour the Original Governor's Mansion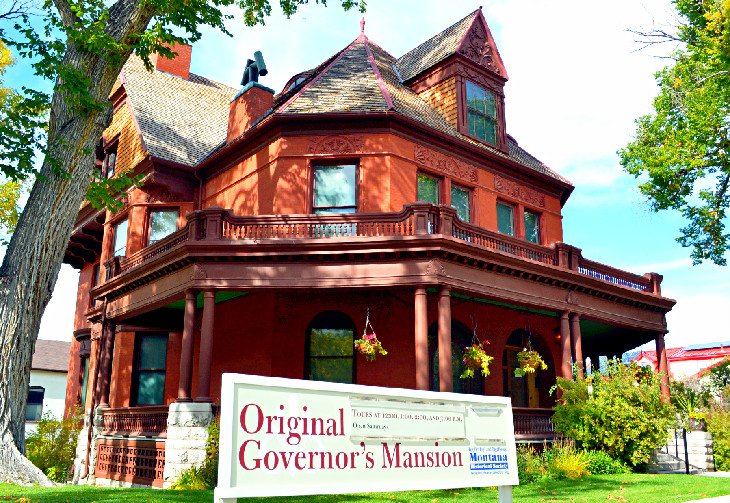 Located on the National Register of Historic Places and near downtown Helena, the Original Governor's Mansion was built in 1988 as a private residence. The three-story Queen Anne mansion began hosting the Governor and relatives in 1913 and housed nine different families over nearly 50 years.
Today, this antiquated home is operated by the Montana Historical Society and is open for guided tours between May and September. Within the refurbished interior of the home, visitors can see period-authentic furniture and decorations that lend insight into what life was like in the early 20th century in Montana.
Address: 304 North Ewing Street, Helena, Montana
Official site: https://mhs.mt.gov/Museum/historichouse
Where to Stay in Helena for Sightseeing
Mid-Range Hotels:
Helena has a great selection of high-class hotels for a moderate rate, and the downtown Best Western Premier Helena Great Northern

Hotel

is one of the best places to stay the night. Featuring spacious rooms and a well-decorated interior, one of the biggest appeals of this Best Western Premier is its immediate access to downtown Helena and its many surrounding attractions.
East of the downtown area, Hampton Inn

Helena

is another good hotel that provides king beds, friendly staff, and proximity to the airport.
Farther north, the Residence Inn

Helena

is popular for families or anyone looking for extra space, and with an upscale lobby area and large indoor aquatic facility, guests can find comfort outside of the rooms as well.
Budget Hotels:
A large number of affordable hotels can be found throughout Helena, and hotels like Baymont by Wyndham

Helena

set a high bar, with clean facilities, comfortable beds, and an overnight rate that won't break the budget.
A few blocks from the Baymont, the Howard Johnson by Wyndham

Helena

is another great budget option that features quiet rooms, a pool and jacuzzi area, and a reputation for friendly service.
Farther west of downtown, the Lamplighter

Motel

is a gem hotel of the city. Tucked into a quiet neighborhood, it provides non-chain accommodations that are clean and comfortable.
More Related Articles on PlanetWare.com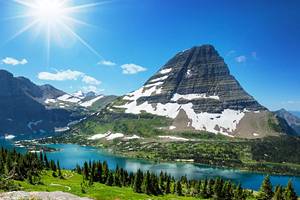 More to Explore in Montana: The top-tourist attractions of Montana range from the enormous mountain scenes of Glacier National Park to the exhibits at the World Museum of Mining. Other prominent cities in Montana worth exploring include the collegiate towns Missoula, Bozeman and Whitefish. For an extra special retreat, browse through our list of the top-rated resorts in Montana feature stunning backdrops and spacious accommodations.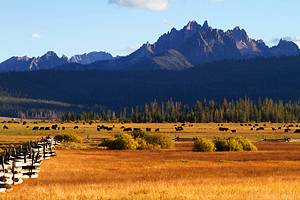 Exploring Neighboring Idaho: Over the western border of Montana, the state of Idaho is filled with natural and cultural attractions. Among the many top-rated tourist attractions of Idaho, world-renowned areas of outdoor interest include the Sawtooth Mountains, Lake Coeur d'Alene, and Craters of the Moon. The best resorts in Idaho also lend access to great outdoor adventures. For cities to visit in Idaho, Boise is always a good first choice, as are Idaho Falls, Twin Falls, and Coeur D'Alene.