11 Top-Rated Places to Visit in Montana
Whether you're visiting Montana for the first time or you're a long-term resident of the state, Big Sky Country offers unique places to see and explore. Defined by mountain backdrops, Montana is home to popular cities to visit like Missoula, Butte, and Bozeman, and each displays unique cultural elements and western appeal. Wildlife and wonders like geysers, glacier valleys, and bighorn sheep are seen in Glacier and Yellowstone National Parks within Montana, and areas like Whitefish and Livingston offer a full vacation experience. Plan your trip with our list of the best places to visit in Montana.
1. Glacier National Park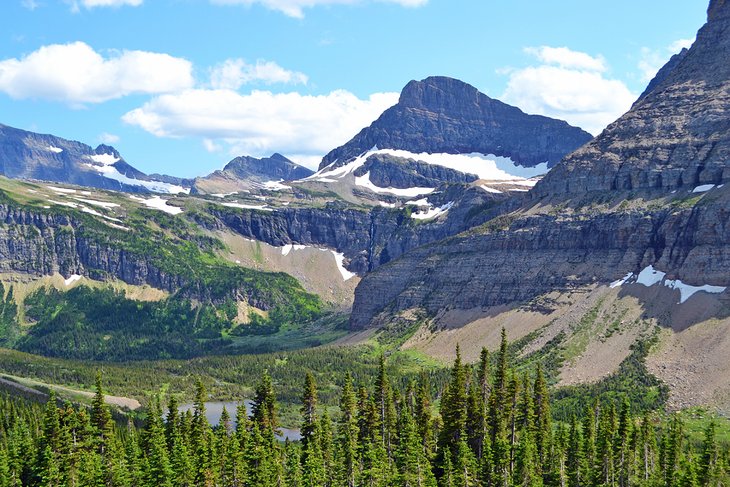 Encompassing the Crown of the Continent alongside Waterton Lakes National Park of Canada, Glacier National Park contains headwaters for three major North American watersheds and many stunning places to visit. A combination of massive snowfalls and millennia-old glaciers carved this Rocky Mountain region into a surreal alpine landscape of U-shaped valleys, ice-cold lakes, and scenic mountain peaks. The main thoroughfare transporting tourists and visitors through Glacier is the Going-to-the-Sun Road, spanning 50 miles and connecting many of the park's best places to see.
When considering where to go in Glacier National Park, a few suggestions include Lake McDonald, Logan Pass, and St. Mary — all prominent stops on the Going-to-the-Sun Road and Going-to-the-Sun Road free shuttle system. Backpacking, fishing, boating, and simply enjoying the views define much of the summer fun at Glacier, and more solitary opportunities for cross-country skiing and snowshoeing occur in winter.
Official Site: https://www.nps.gov/glac/index.htm
2. Bozeman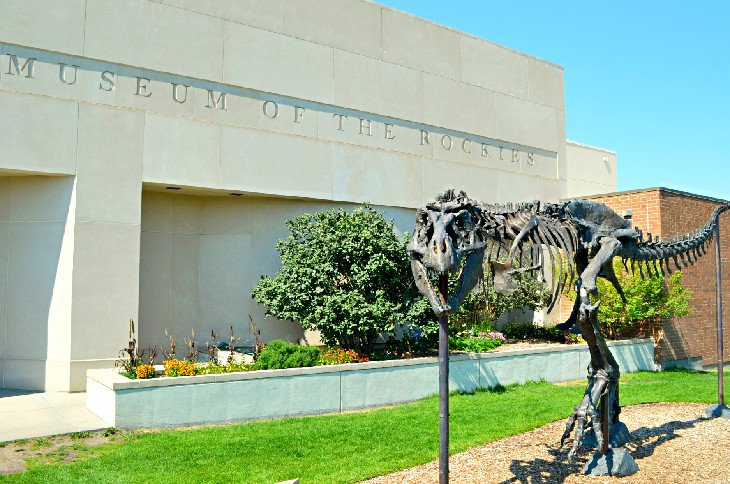 Backdropped by places like Bridger Bowl Ski Area and Custer-Gallatin National Forest, Bozeman is a university city with great access to the outdoors. Hosting the campus of Montana State University, this charming western city features academic institutions, a festive Main Street, and many great restaurants to choose from. The Museum of the Rockies is one of many favorite places to see in Bozeman, as is the American Computer and Robotics Museum less than a mile away.
3. Livingston
On the Yellowstone River in southwestern Montana, the Old West heritage of Livingston mixes well with the resident artists who now call this western town home. Livingston is an hour drive from Yellowstone National Park, but you don't have to leave Main Street to enjoy the impressive sights of this Rocky Mountain region — the towering Livingston Peak provides postcard views from the sidewalk. Restaurants, art galleries, and a vibrant cultural scene now define this Old West town, as well as abundant access to fly fishing, hiking, and hot springs.
4. Missoula
Editor's Pick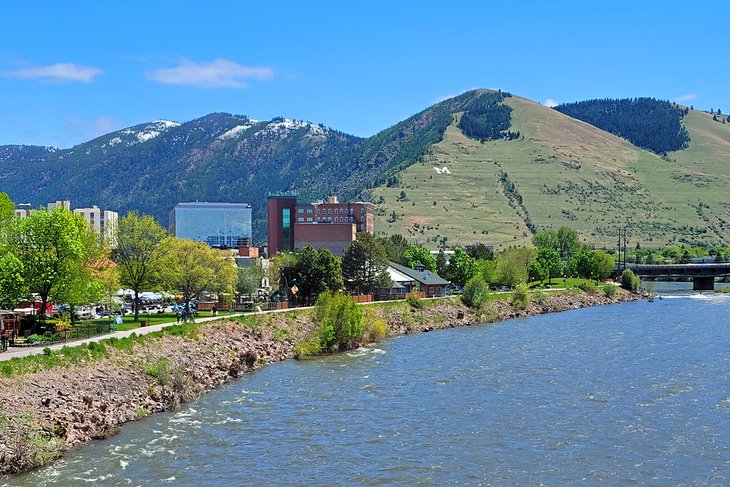 Home to the University of Montana, Missoula tops the list of fun places to visit with a historic theater, collegiate cultural scene, and 360 degrees of outdoor access. Adjacent to the city, places like the Rattlesnake National Recreation Area and Montana Snowbowl offer hiking trails and ski slopes, and downtown institutions like the Missoula Art Museum and Wilma Theater offer extra cultural appeal. The summer and shoulder seasons offer the best weather to enjoy the Clark Fork River Trail and surrounding cultural celebrations like the Clark Fork Farmer's Market.
5. Whitefish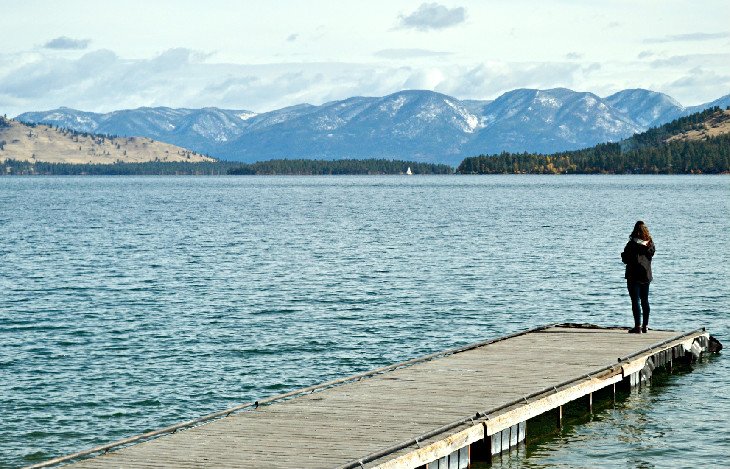 A prominent stop on the Empire Builder Amtrak line, Whitefish is a resort community and gateway to Glacier National Park. Alongside quick access to Going-to-the-Sun Road, Whitefish is also an excellent home base for other scenic places to visit, including Flathead Lake and Whitefish Mountain Resort, also known as Big Mountain. The downtown district of Whitefish is filled with local shops, restaurants, and art galleries, and south of the city, the charming town of Kalispell features small-town charm and western appeal.
6. Yellowstone National Park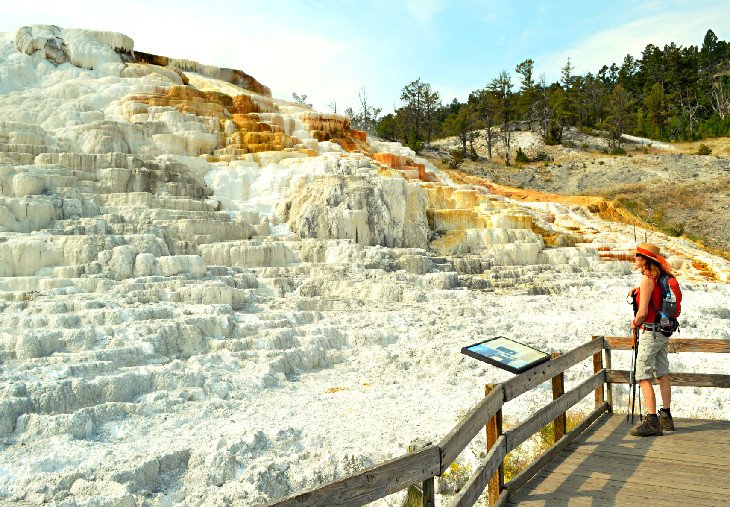 Montana residents and visitors can access the abundance of Yellowstone from Gardiner and the national park's north entrance. Visitors to this entrance of the park immediately encounter the Boiling River and Albright Visitor Center, as well as the colorful travertine terraces of Mammoth Hot Springs. From this unique and aromatic side of the park, the near 3,500 square miles of Yellowstone invite further exploration with a multitude of geothermal features and places to see.
A few more notable places to visit within the national park include Yellowstone Lake, Grand Prismatic Spring, and the Upper Geyser Basin including Old Faithful. Wildlife such as the park's native bison are commonly spotted from vehicles, as are other large animals including black and grizzly bears, grey wolves, and elk. Campground and lodge reservations often fill up fast during the summer season, and colder months attract winter enthusiasts from around the world.
7. Helena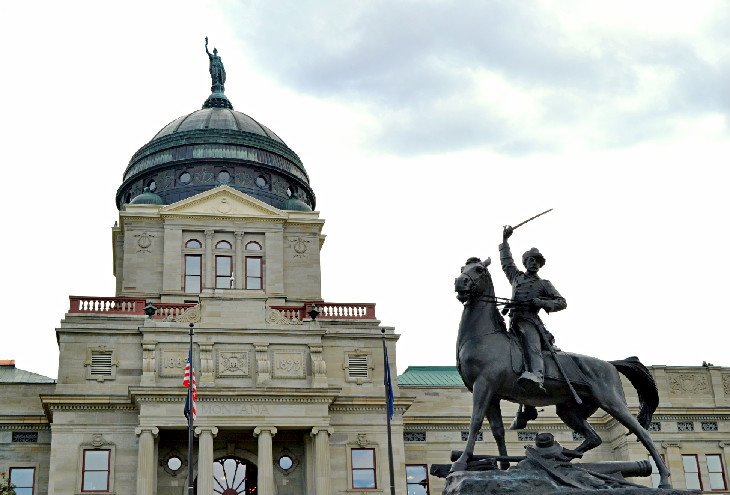 Once known as Last Chance Gulch and now the state capital, Helena has a long history steeped in the Montana Gold Rush. Much of that gold-panning past can be experienced in Helena today, particularly within Reeder's Alley near downtown, complete with a preserved Pioneer's cabin. For more history on Helena and the Montana Territory, the ornate State Capitol building is lined with interpretive information and historical paintings.
The defining backdrop of the city, Mount Helena and the city park of the same name provide great hiking trails and excellent vistas. For families looking for where to go in Helena, the ExplorationWorks Plaza hosts an engaging science museum and the adjacent Great Northern Carousel. A piece of architecture easy to appreciate in Helena, the century-old Cathedral of St. Helena towers impressively near the center of the city.
8. Butte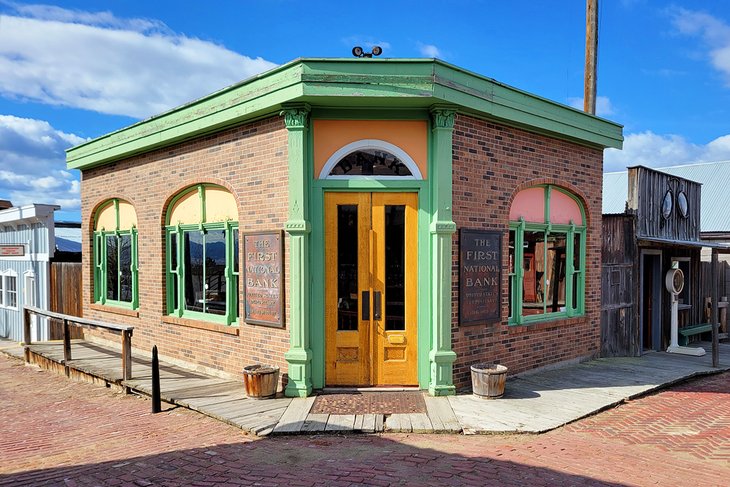 In western Montana, near the junction of Interstate 90 and Interstate 15, Butte provides an authentic Montana experience and place to visit. Once regarded as the "Richest Hill on Earth," Butte has a long history in the mining industry still apparent on the streets today. The Berkeley Pit bordering the city provides a colorful testament to this past, as does the World Museum of Mining. The surrounding Rocky Mountain landscape provides adventure opportunities throughout the year, including access to the Continental Divide Trail.
9. Little Bighorn National Monument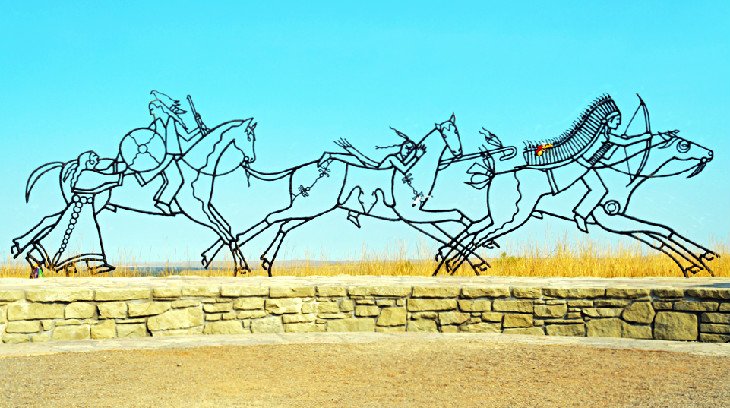 The site of "Custer's Last Stand," this national monument commemorates the Battle of Little Bighorn and the many men who lost their lives fighting in 1876. Visitors to the battlefield today learn more about the events that took place on the battlefield and the cultural elements that culminated in warfare. Some of the unique places to visit at the monument include the Custer National Cemetery and Deep Ravine Trail, as well as the 7th Cavalry and Indian Memorial. Guided and self-guided tours are available.
Address: I-90 Frontage Road, Crow Agency,Montana
Official site: https://www.nps.gov/libi/index.htm
10. Great Falls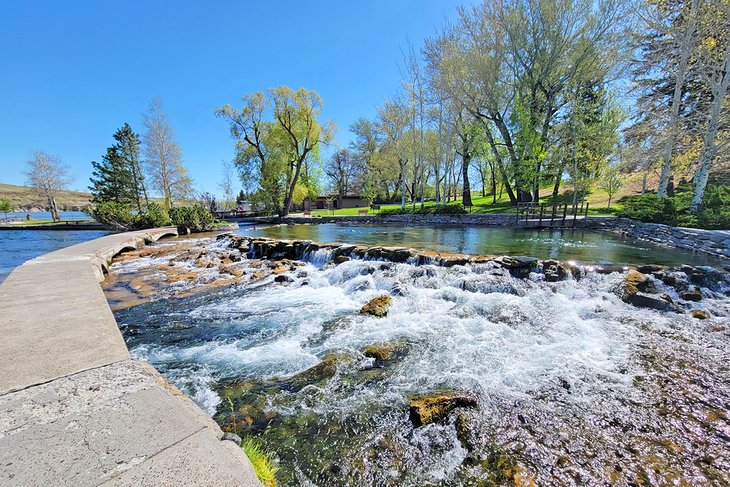 Home to a growing collection of world-class museums, restaurants, and genuine Montana experiences, Great Falls offers plenty of things to do and great places to visit. The Paris Gibson Square Museum of Art and the C.M. Russell Museum highlight some of the most iconic work in modern and Western art, and the Lewis & Clark Interpretive Center provides insight on the city's storied past. For more outdoor places to see, Giant Springs State Park and the River's Edge Trail provide lush surroundings to explore.
11. Virginia City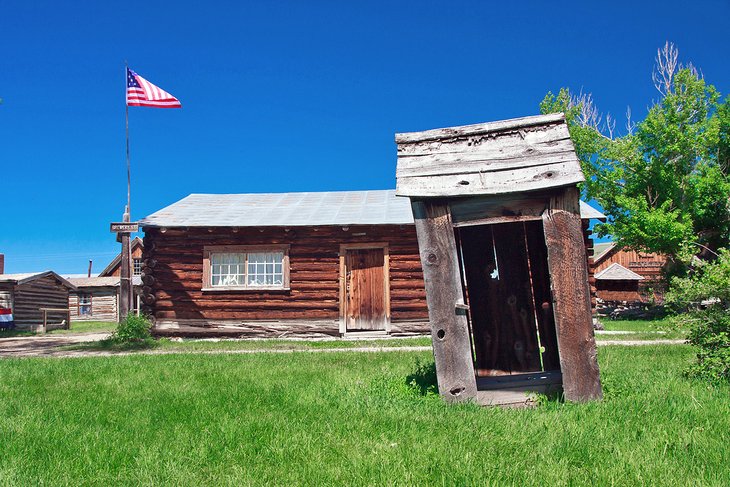 Virginia City was once the most vibrant Gold Rush locale in the state, but today, few precious minerals remain in this now ghost town just west of Yellowstone National Park. What has endured over the years and attracts tourists and families to take a fun step back in time, is the unmistakable air of an Old West gold-mining town. Live performances at the Virginia City Opera House are great for historical interest, as are the various guided tours and costumed characters found roaming the streets.
More Related Articles on PlanetWare.com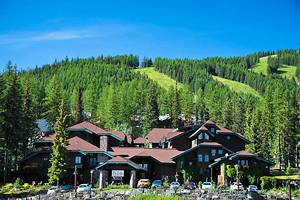 More to Explore in Montana: The top-rated tourist attractions in Montana offer even more places to see in the state, including Lewis and Clark Caverns State Park and The Grizzly and Wolf Discovery Center. For winter fun in the state, Montana's best ski resorts deliver on glades, groomers, and chutes. Easily accommodating extra special visits, the top-rated resorts in Montana all come with excellent views.
More on Montana