12 Top-Rated Attractions & Things to Do in Missoula
We may earn a commission from affiliate links ()
Founded in 1860 as a small trading post and surrounded by the stunning Rocky Mountain scenery of western Montana, Missoula is now one of the largest cities in the state. The Clark Fork River runs right through the center of the city, connecting many of the top cultural attractions via a Riverfront Trail. Popular parks, historic theaters, and a thriving downtown scene filled with boutiques and eateries can be accessed from the Riverfront Trail, as well as the campus of the University of Montana, home of the Grizzlies.
A major feature that turns tourists into residents of Missoula is the easy access to the great outdoors. All two million acres of the Lolo National Forest surround Missoula, providing exciting and adventurous places to visit, including the Rattlesnake National Recreation Area just four miles north of downtown. Other fun things to do in Missoula include skiing at Snowbowl, visiting the Missoula Art Museum, and diving deep into history at the Historical Museum at Fort Missoula. Plan your visit with our list of the top things to do in Missoula.
See also: Where to Stay in Missoula
Note: Some businesses may be temporarily closed due to recent global health and safety issues.
1. The Historical Museum at Fort Missoula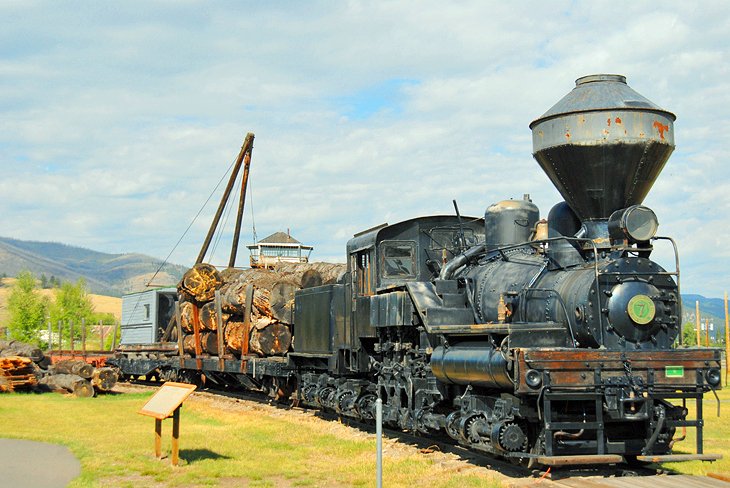 On the site of historic Fort Missoula, established in 1877 at the behest of locals as protection from western Montana's Indians, the Historical Museum at Fort Missoula offers a fascinating look into the early years of townsfolk, settlers, and everyday soldiers.
Over 20 preserved buildings are on-site, and visitors can take a self-guided tour of the property and explore the historic structures, exhibits, and artifacts at their own pace. Fort Missoula also hosts a wide variety of weekly and annual events, including a "Fourth of July at the Fort" festival, a large annual used-book sale, and holiday candlelight tours.
Address: 3400 Captain Rawn Way, Missoula, Montana
Official site: www.fortmissoulamuseum.org
2. Clark Fork Riverfront Trail
Editor's Pick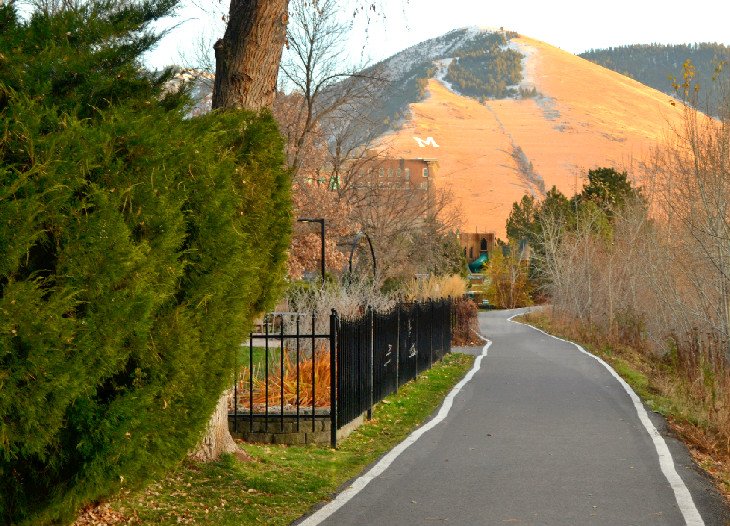 Adjacent to the Clark Fork River, which runs right through the center of the city, Missoula's Riverfront Trail is a main artery of the community, connecting many of the city's top attractions. From downtown, users can access the Riverfront Trail on either the north or south bank, immediately linking to other points of interest, including Caras Park, the historic Milwaukee Road Depot, and the stunning Clark Fork Natural Area.
Often used by walkers, joggers, and bicycle commuters, the Riverfront Trail extends farther on the south bank to connect the University of Montana campus and Mount Sentinel to the north, and community attractions like the Montana Natural History Museum to the south.
3. Missoula Art Museum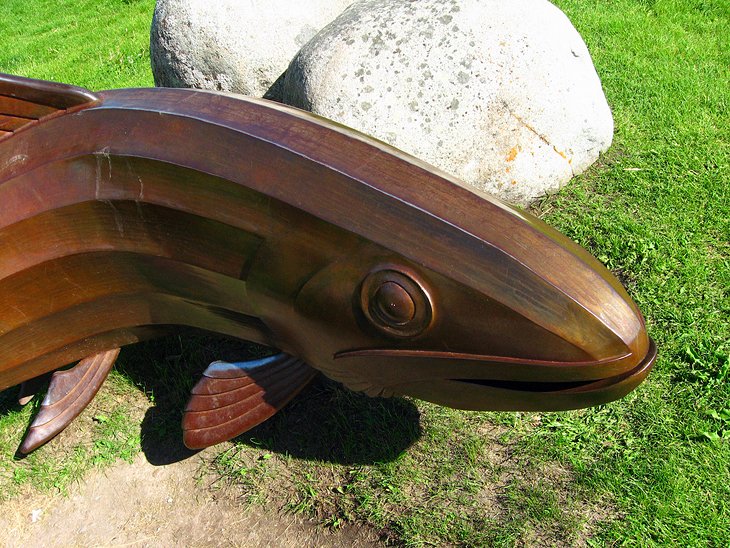 Established in 1975, the Missoula Art Museum (MAM) features numerous works by artists who lived or worked in the western United States, with an emphasis on Montana artists. Alongside exhibiting predominantly contemporary local work, the museum hosts numerous first-rate international and national touring exhibits. Educational resources and workshops at MAM include art classes, kids' after-school programs, and an extensive public library.
A highlight of the museum's permanent collection is the Contemporary American Indian Art Collection, including more than 100 important works by the state's indigenous population. Admission is always free to the museum, and guided tours are available.
Address: 335 North Pattee Street, Missoula, Montana
Official site: www.missoulaartmuseum.org
4. Mount Sentinel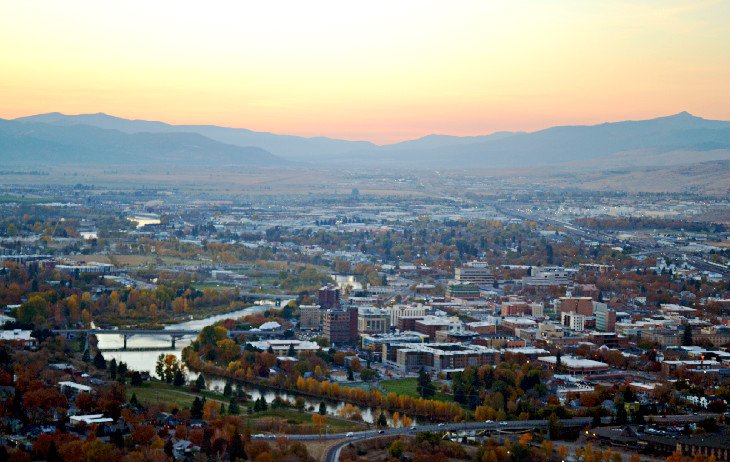 Originally known as Mount Woody, Mount Sentinel is a 1,958-foot-tall mountain, which looks over the city from the east, near the University of Montana, and is recognizable by the large letter "M," located halfway up the face and placed there by students. Once part of a glacial lake that was reputedly bigger than lakes Erie and Ontario combined, the mountain shows evidence of the old waterline on its slopes.
Mount Sentinel remains a popular hiking destination from the city and includes a variety of routes suited to all abilities, from the nature trails around its base to steeper routes that lead to the "M" and the peak.
Opposite the Clark Fork River and adorned with the letter "L," for Loyola Sacred Heart High School, Mount Jumbo provides other fun elevation to explore. Home to a healthy resident elk herd, Mount Jumbo is another popular place for walking and trail running, as well as paragliding for those who are willing to carry their gear to the launching spots. Both Mount Sentinel and Mount Jumbo represent victories in public land acquisition, and users are asked to stay on designated trails when visiting.
5. The Historic Wilma Theater
Opened in 1921, the historic Wilma Theatre has long been one of Missoula's most important cultural venues. Built by leading citizen William Simons and dedicated to his wife, the opera singer Edna Wilma Simons, this eight-story facility was the city's first ever steel-framed high-rise.
At the northern end of the Higgins Avenue Bridge, connecting Missoula's Hip Strip with the rest of downtown, this historic theater is often ground zero for Missoula's biggest cultural events. Film festivals, literary celebrations, and some of the biggest names in music and entertainment all find a stage at the Wilma, alongside hundreds of residents and tourists that pack the historic theater.
Address: 131 South Higgins Avenue, Missoula, Montana
Official site: http://thewilma.com/
6. Caras Park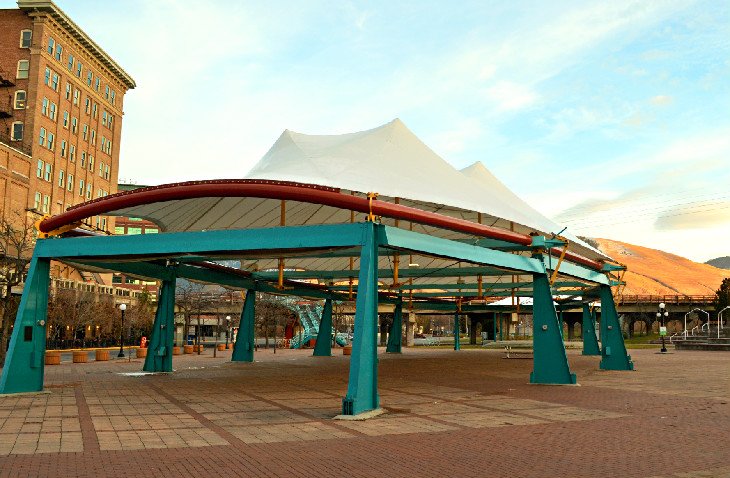 A centerpiece outdoor space of the city, Caras Park is located along the Clark Fork Riverfront Trail and is home to hundreds of events each year. The two large pavilions at Caras Park are perfect for the crowds of people that gather for festive celebrations like symphony performances, Downtown Tonight gatherings, and the annual Pray for Snow Party in October. On the adjacent side of Higgins Avenue Bridge from Caras Park, the Clark Fork Market takes place every Saturday morning throughout the warmer months of the year.
Connected to Caras Park, A Carousel for Missoula is a family favorite activity consisting of hand-carved horses, chariots, and gargoyles. Overlooking Caras Park, the historic Wilma theater towers over the public space and invites entry into the rest of the downtown district. Towards the river, Caras Park also provides a great viewing platform above Brennen's Wave, the city's signature whitewater feature.
Address: 123 Carousel Drive, Missoula, Montana
Official site: https://www.missouladowntown.com/caras-park/
7. Rocky Mountain Elk Foundation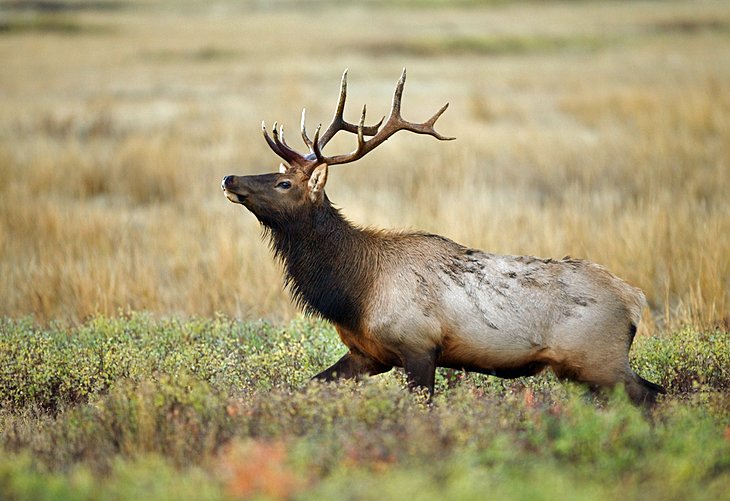 One of many conservation groups headquartered in Missoula, the Rocky Mountain Elk Foundation (RMEF) strives to protect habitat for elk and other wildlife through land protection and land management. The foundation provides many ways to get involved with the process and learn about the natural habitats that elk call home. The Elk Country Visitor Center run by the RMEF is a great place to start any engagement with the foundation and features immersive exhibits and information to discover Elk Country.
Along with its many displays featuring the group's wildlife conservation efforts, the visitor center provides a chance to learn more about this native species through exhibits of mounted elk and other wildlife, along with excellent nature films and photos. The foundation also sponsors all sorts of events in Missoula and across the west, including annual expos, elk camps, and a traveling Great Elk Tour.
Address: 5705 Grant Creek Road, Missoula, Montana
Official site: www.rmef.org
8. Rattlesnake National Recreation Area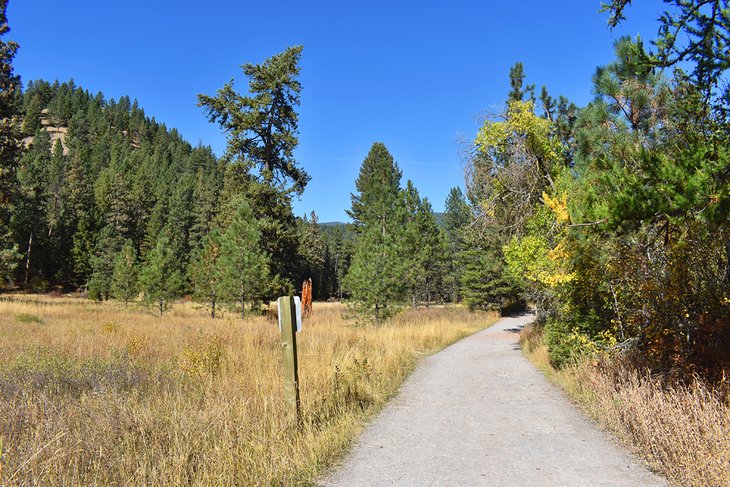 A four-mile drive north of Missoula and part of the much larger Lolo National Forest, the Rattlesnake National Recreation Area is one of the most popular areas to explore the vast wildlands that surround the city. Offering a surplus of hiking and mountain biking trails, along with many equestrian routes, the area is also popular among fishing enthusiasts thanks to its many lakes, ponds, and clear mountain streams with abundant trout (a state fishing license is required). The fun is far from over come winter, when groomed and backcountry routes encourage all sorts of skiing and snowshoeing.
9. Missoula Downtown and Hip Strip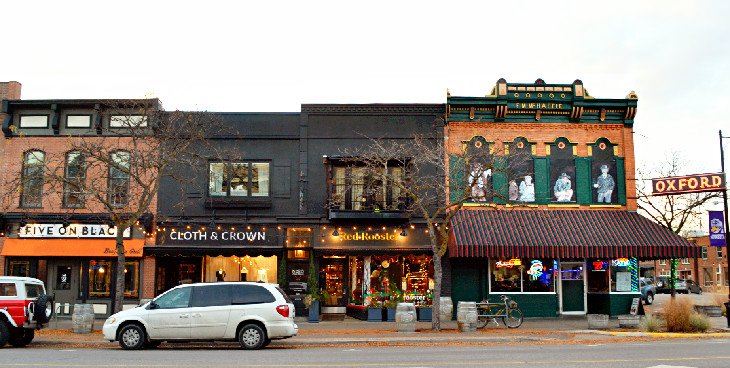 Boutique shops, eye-catching art galleries, local eateries, and an abundance of music venues — downtown Missoula is filled with fun things to do every night of the week. The Trailhead is a great local shop to find new outdoor gear, and the Top Hat Lounge regularly hosts family-friendly musical acts. At the beginning of each month, the city-wide First Friday event is akin to a massive block party, with art showings and live music offerings. On the other side of the Higgins Avenue Bridge from downtown, Missoula's historic "Hip Strip" offers even more eclectic shops and restaurants to discover, including the Hob Nob café, which offers some of the best breakfasts in town.
10. Lolo National Forest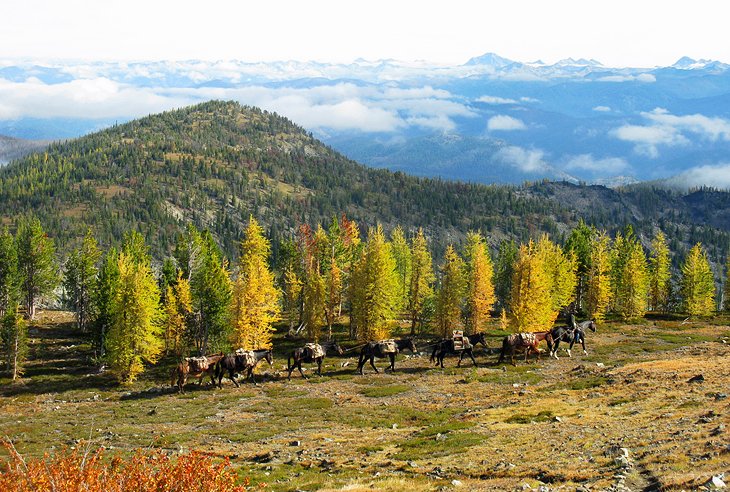 One of Montana's most important timber areas, the vast Lolo National Forest surrounds all sides of Missoula, encompassing more than two-million acres. Four designated wilderness areas can be found within the forest, including the Rattlesnake Wilderness, which can be reached from the city with a short drive or bike ride. Established in 1906, the forest boasts numerous recreational opportunities, including fishing, hiking, skiing, and snowmobiling, as well as biking and trail riding.
Alongside excellent campsites, the forest has more than 700 miles of trails suitable for all levels, with popular areas to explore close to town including Blue Mountain and Pattee Canyon National Recreation Areas. Other highlights include a chance to see massive western red cedars, some as big as eight feet in diameter and up to 200 feet tall, along with wildlife such as grizzly and black bears, elk, moose, and mountain goats.
Official site: www.fs.usda.gov/lolo/
11. The Montana Snowbowl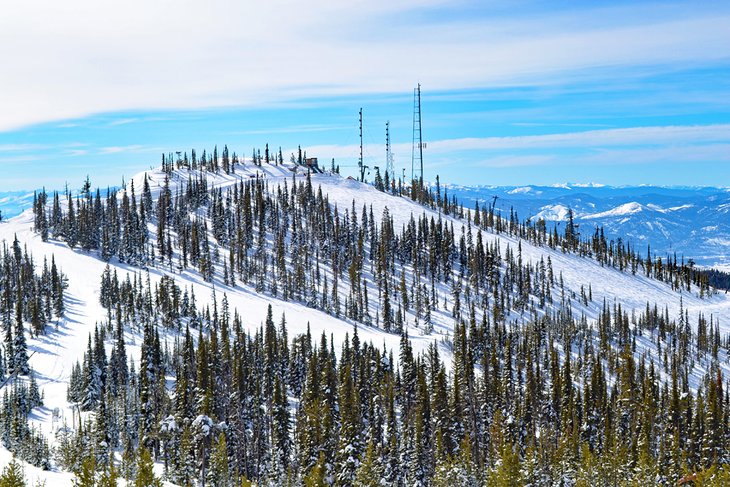 For those looking for a little downhill action, the Montana Snowbowl is a 12-mile drive northwest of Missoula and a local-favorite winter sports destination. The alpine ski resort is particularly popular among seasoned snowboarders and skiers in search of longer runs, such as the famous West Bowl. With two lifts and a basic chalet and hotel, Snowbowl provides a more affordable option than some of the bigger resorts in Montana, such as Big Sky Mountain Resort.
Don't let the affordable rates fool you though, alongside proximity to Missoula, Snowbowl delivers on a full and fun day on the slopes. The on-site ski school at Snowbowl also offers a great avenue for getting started in the sport. Come summertime, the area takes on a whole new color and becomes a popular destination for mountain biking and hiking (the lifts remain open for these activities).
Address: 1700 Snow Bowl Road, Missoula, Montana
Official site: www.montanasnowbowl.com
12. St. Francis Xavier Church
One of the tallest churches in the state of Montana — and the tallest in the city of Missoula — St. Francis Xavier Church is a little more akin to a European church than a traditional North American religious edifice. While from the outside it resembles the style common to many US towns and cities, its splendid interior sets it apart.
The highlight is undoubtedly the more than 100-year-old ceiling and wall paintings created by a local lay preacher, Joseph Carignano, who produced this superb artwork over the course of 18 months at the beginning of the 20th century. The Jesuit church itself was built in 1892 and contains several other interesting features including lovely stained-glass windows, a pipe organ, and a large church bell.
Address: 420 W. Pine Street, Missoula
Official site: www.sfxmissoula.com
Where to Stay in Missoula for Sightseeing
Mid-Range Hotels: Missoula provides plenty of great hotels to choose from, many with stellar views of the surrounding mountains. The Best Western Plus Grant Creek

Inn

features modern rooms and suites, a plentiful breakfast buffet, and well-kept pool and sauna facilities.

Another popular option in Missoula, near the Best Western, C'mon Inn is a western-themed hotel and a favorite for families and fun getaways. Featuring an intricately themed lobby area complete with handcrafted log balconies and an indoor waterfall, C'mon Inn also has friendly staff, comfortable rooms, and free breakfast.

Closer to downtown and the University of Montana campus, Staybridge Suites features larger rooms at a great value, as well as a billiards room, basketball court, and notably delicious free breakfast.

Budget Hotels: The Motel 6

Missoula

is a great-value option just north of downtown. Featuring a friendly staff and modern rooms, the Motel 6 Missoula receives most of its repeat visits thanks to its comfortable beds and quiet accommodations. Another great budget option just south of here, the Super 8 by

Wyndham

on Reserve Street also offers great-value rates for well-kept facilities. Farther south into the city, not far from the Southgate Mall, the FairBridge Inn &

Suites

offers spacious suites and rooms for an unbeatable overnight price.
More Related Articles on PlanetWare.com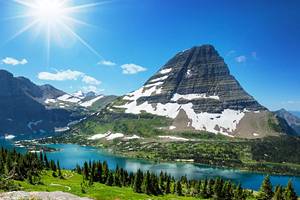 More to Explore in Montana: The state of Montana provides many other fun cities to explore, including the collegiately inspired culture found in Bozeman, home to Montana State University. For an unforgettable overnight experience, see our article on Top-rated Resorts in Montana.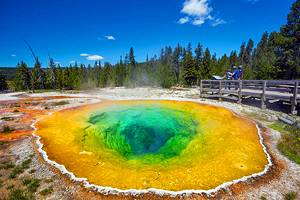 Wyoming Wonders: South of Montana, the state of Wyoming is sparsely populated and filled with some of the nation's biggest natural wonders. For geysers, hot springs, fumaroles, and excellent wildlife sightings, everyone should visit the sprawling Yellowstone National Park at least once in their lifetime. An hour south of Yellowstone, the best hiking trails in Grand Teton National Park deliver on big views and outstanding mountain backdrops.