11 Top-Rated Things to Do in Idaho Falls, ID
We may earn a commission from affiliate links ()
Surrounding the Snake River in eastern Idaho, Idaho Falls is well known throughout the region for its unbeatable access to the outdoors. A popular pedestrian corridor in Idaho Falls, the Idaho Falls River Walk provides five miles of scenic attractions on both sides of the Snake River and offers a view of the city's namesake feature.
Art, culture, and a celebration of history can be found in Idaho Falls at places like The Art Museum, the Museum of Idaho, and the Japanese Friendship Garden at Sportsman Park. Family-friendly fun things to do are found at the Idaho Zoo at Tautphaus Park and East Idaho Aquarium, and tourists of all ages can find something of interest at the Collectors' Corner Museum. Surrounding the city, world-renowned places to visit like Yellowstone National Park and Jackson Hole make Idaho Falls an international hub for adventure. For more sightseeing ideas, read our list of the top things to do in Idaho Falls.
Note: Some businesses may be temporarily closed due to recent global health and safety issues.
1. Idaho Falls River Walk & Greenbelt
Editor's Pick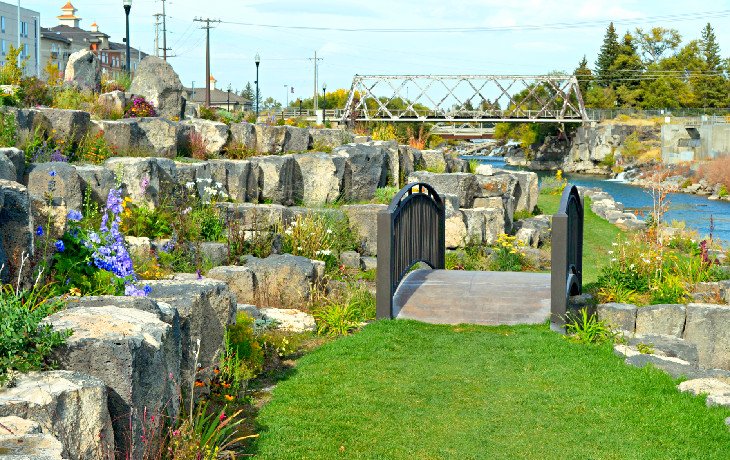 Encompassing five miles and surrounding both sides of the scenic Snake River, the Idaho Falls River Walk and Greenbelt highlights some of the most spectacular scenery of the city. It's extensively landscaped and well-maintained throughout the year, and commonly seen here are cyclists, runners, and strollers, as well as community members commuting to and from work throughout the day.
The River Walk connects many of the top attractions and natural spaces of the city, including Sportsman Park and the Art Museum of Eastern Idaho. A great place to bring a camera, or perhaps a date, the scenery that surrounds the Snake River Greenbelt changes colors throughout the year.
2. Museum of Idaho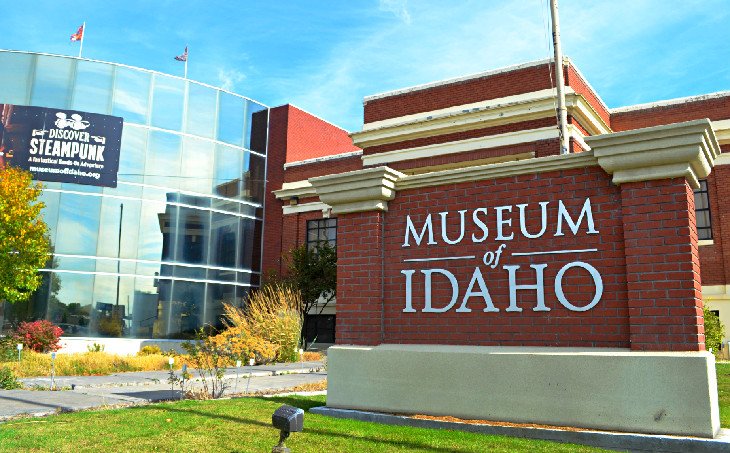 Near the shops and restaurants of the downtown area, the Museum of Idaho features over 25,000 artifacts and specimens relating to the history, biology, and cultural importance of the state. Attracting over 100,000 visitors a year, the museum is well known for its rotating exhibits and in-depth information on display. A few of the permanent exhibitions found at the museum touch upon original inhabitants of Idaho, one-room schoolhouses, and the journey of Lewis and Clark.
The museum also hosts a wide variety of events catering specifically to children, as well as an "After-Dark" series for adults 21 and older. Different educational opportunities at the museum include classes, camps, and Discovery Trunks teachers can take into classrooms.
Address: 200 North Eastern Avenue, Idaho Falls, Idaho
Official site: https://www.museumofidaho.org/
3. Idaho Falls Zoo at Tautphaus Park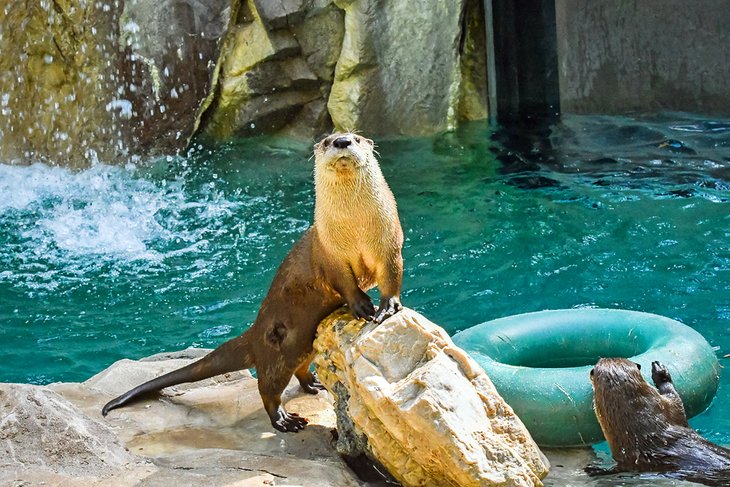 One of the oldest and largest parks in Idaho Falls, Tautphaus Park is packed with family attractions. Abundant trees and green space define much of the park, as do baseball diamonds; picnic shelters; and the Funland Amusement Park, complete with waterslides and carnival rides.
A centerpiece attraction of this popular park, the Idaho Falls Zoo, also referred to as the Tautphaus Park Zoo, hosts animals from around the world and special events throughout the operating season of March through October. Animals of popular interest at the zoo include lions, snow leopards, and penguins. The zoo also hosts special events beyond the normal operating season, including the family-friendly Boo at the Zoo festival for Halloween fun.
Address: 2725 Carnival Way, Idaho Falls, Idaho
Official site: https://www.idahofallsidaho.gov/1230/Zoo
4. Yellowstone National Park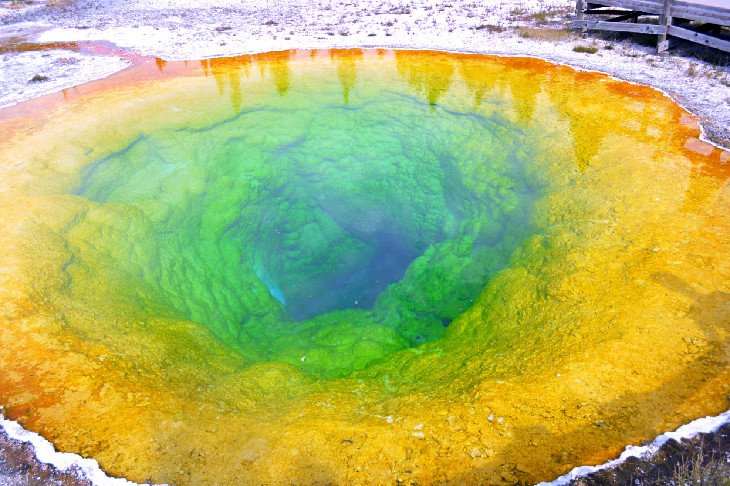 Encompassing geysers, hot springs, fumaroles, and a growing herd of bison, Yellowstone National Park was the first designated as such in the country and is still today one of the most popular. The west entrance of Yellowstone can be reached from Idaho Falls in less than a two-hour drive, lending immediate access to some of the best campgrounds of Yellowstone National Park, such as the Madison Campground.
With over two million acres comprising the park, exploring all that Yellowstone has to offer is a serious endeavor. For a first-time visit, it's recommended to check out some of the best hiking trails of the area, including the Upper Geyser Basin Boardwalk, which showcases Old Faithful and a steaming collection of hot springs, geysers, and park history.
Other top attractions of Yellowstone include the West Thumb Geyser Basin, the Grand Canyon of the Yellowstone, Mammoth Hot Springs, and Grand Prismatic Spring.
5. Art Museum of Eastern Idaho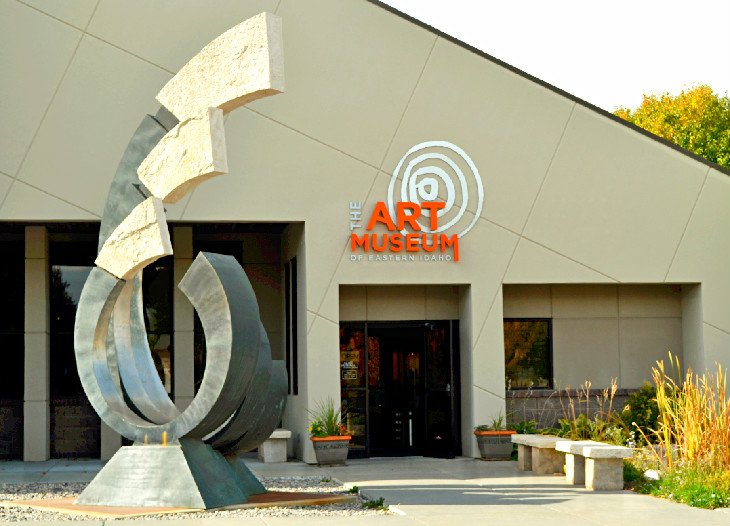 Accessed via the Idaho Falls River Walk, the Art Museum of Eastern Idaho has provided an important cultural outlet in Idaho Falls for over a decade. Featuring five galleries and a children's interactive art area, The Art Museum caters to all members of the family interested in expressing themselves.
With low-cost admission, community members can check out The Art Museum for free on every first Saturday of the month. Special events and classes at the museum range from portrait painting, and watercolor classes to poetry slams with always something new adding to the calendar.
Address: 300 South Capital Avenue, Idaho Falls, Idaho
Official site: https://www.theartmuseum.org/
6. Russ Freeman Park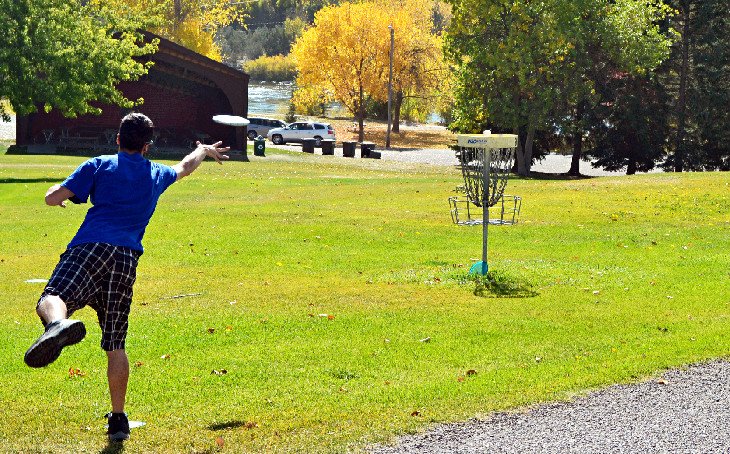 On the north side of the city adjacent to the Snake River, Russ Freeman Park is a former refuse area turned sprawling natural space. A great destination for families or anyone who enjoys the outdoors, Russ Freeman features hiking trails, abundant green space, and access to the Snake River.
An 18-hole disc golf course at the park is also popular for local and regional players alike. The Vietnam Memorial at Russ Freeman is considered a must-visit within the park, and baseball fields, horseshoe pits, and a band shelter can also be found within the city-owned space.
Address: 1290 Science Center Drive, Idaho Falls, Idaho
7. Sportsman Park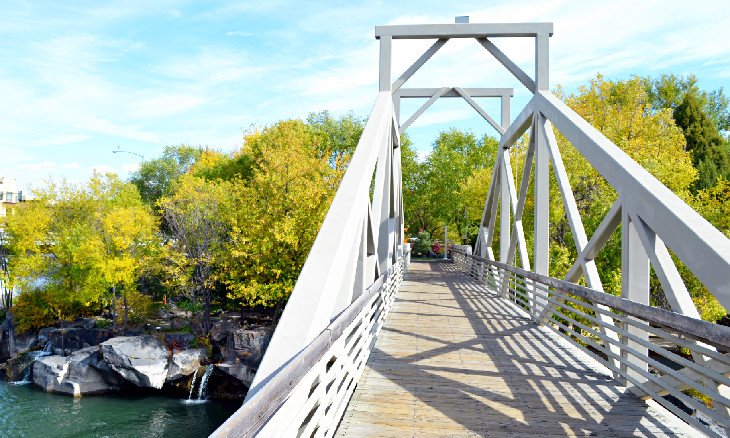 Easily accessed via the Idaho Falls River Walk, Sportsman Park is a small island park surrounded by the Snake River. At the site of the first bridge to span the Snake River in eastern Idaho, Sportsman Park also features a fantastic Japanese Friendship Garden, which commemorates the city's relationship with its sister city of Tokai-Mura. The Japanese Garden features a traditional Japanese garden gate and elaborately landscaped water and plant features that blend well with the Snake River backdrop. Within the park and garden, decks and viewing platforms overlook the bountiful space and can be reserved for special occasions.
Address: 600 Broadway Street, Idaho Falls, Idaho
8. Grand Teton National Park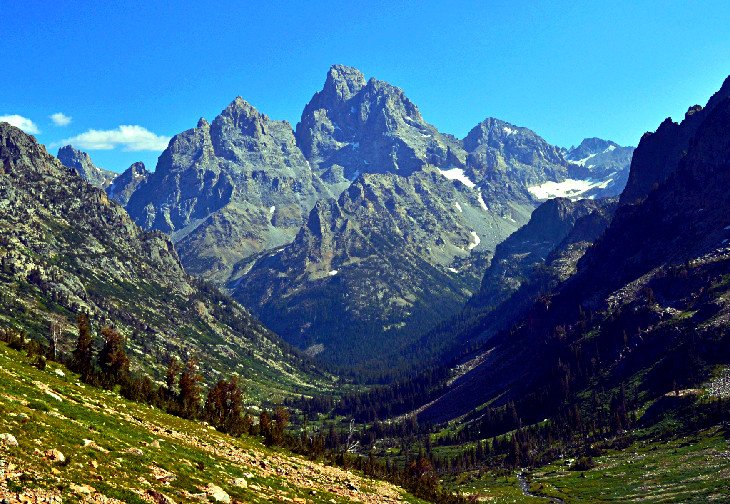 In less than a two-hour drive from Idaho Falls, visitors can experience the mountain majesty found at Grand Teton National Park. Glacier-fed lakes; verdant alpine valleys; and an abundance of wildlife, including moose, bears, and marmots comprise much of the atmosphere of Grand Teton National Park, including the towering Teton Range, which is never far from sight.
Alongside postcard-worthy images, Grand Teton is well regarded for a great collection of hiking trails, including the Cascade Canyon Trail, Jenny Lake Loop, and all-encompassing Teton Crest Trail. The best campgrounds at Grand Teton range from front-country sites with a view to backcountry paradises well worth the hike-in approach. The park is minutes from the valley of Jackson Hole, including the resort town of Jackson and the Jackson Hole Mountain Resort, providing even more reasons to visit this adventure-rich region of the country.
Official site: https://www.nps.gov/grte/index.htm
9. East Idaho Aquarium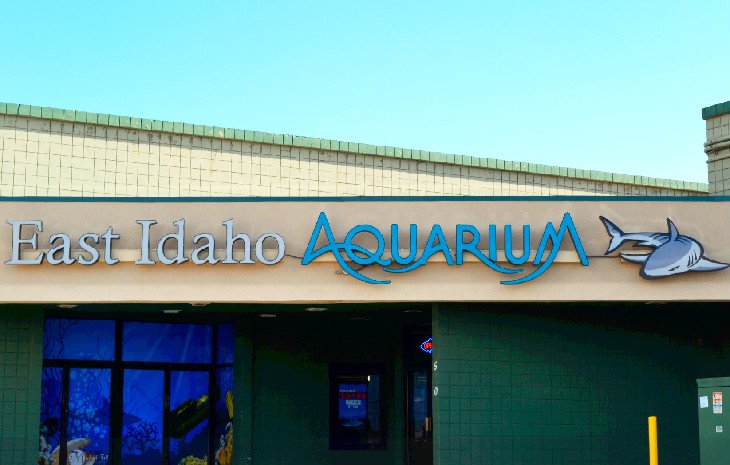 A non-profit organization founded in 2013, the East Idaho Aquarium features hands-on exhibits and displays relating to aquatic and non-aquatic ecosystems. Permanent exhibits at the aquarium include a shark tank, bird-feeding stations, and freshwater life on display.
Other areas of hands-on interest include opportunities to feed and touch stingrays, bearded dragons, and giant river fish. Scheduled activities that occur throughout the week include animal encounters, mermaid shows, and special feeding events. Popular for field trips and school visits, the East Idaho Aquarium is also a great place to host birthday parties.
Address: 570 East Anderson Street, Idaho Falls, Idaho
Official site: https://www.eastidahoaquarium.com
10. Collectors' Corner Museum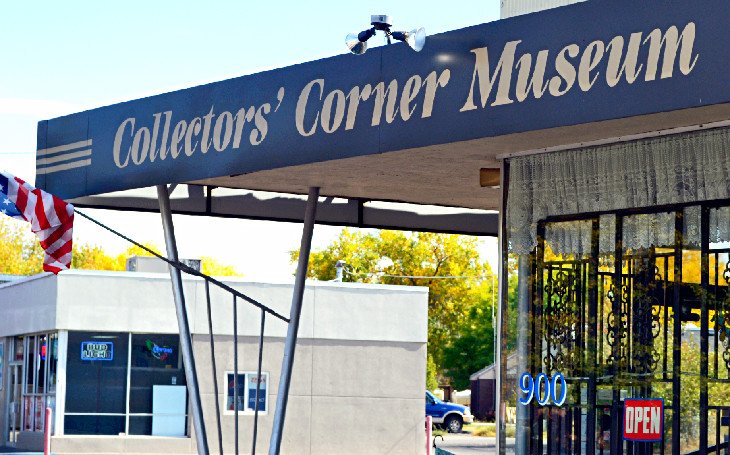 Within a one-story building on a quiet street, the Collectors' Corner Museum displays thousands of collectibles and memorabilia from throughout the ages. The owners of this unique museum have been married for over 50 years and collecting various keepsakes for even longer.
The vast collections are kept behind glass panels or within pull-out drawers, and the wide mix of memorabilia ranges from Barbie dolls to presidential figurines, including countless stamps, tools, and model trains. Collectors' Corner keeps adding to their collection every year thanks to personal contributions from the public, providing something new to see with each visit.
Address: 900 John Adams Parkway, Idaho Falls, Idaho
11. Idaho Falls Civic Auditorium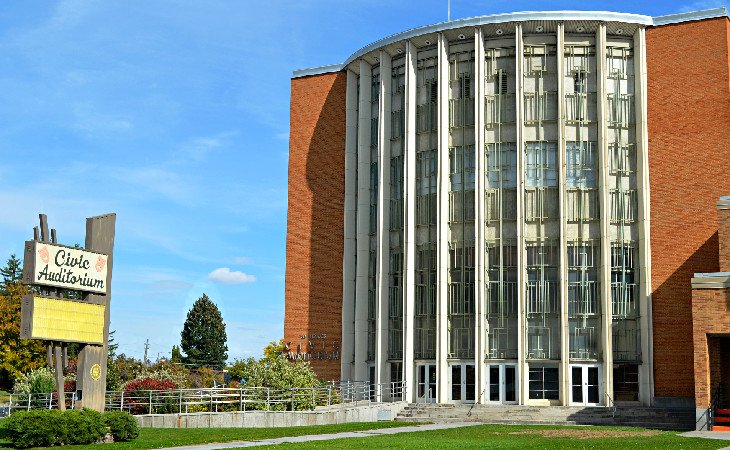 From Louis Armstrong to Johnny Cash, the Civic Auditorium of Idaho Falls has a longstanding history of bringing musical talent to the city. Open to the public in 1952, this Civic Center for Performing Arts has had numerous upgrades to the stage, seats, and lighting systems over the years, and today is a central spot for Idaho Falls culture.
Hosting Broadway musicals, civic events, and various touring performances, the Civic Auditorium is also home to symphony engagements, ballet recitals, and religious-themed musicals. With seating available for nearly 2,000 people and state-of-the-art acoustics throughout, a bad seat doesn't exist in the house.
Address: 501 South Holmes Avenue, Idaho Falls, Idaho
Where to Stay in Idaho Falls for Sightseeing
Mid-Range Hotels: Idaho Falls has many affordable hotels to choose from, and the Home2 Suites by Hilton Idaho

Falls

is one of the best hotels in the city. Near the Idaho Falls Zoo at Tautphaus Park, Home2 Suites embodies the home-away-from-home feeling with spacious rooms, full-size fridges, and free laundry service. Two miles southwest of the Home2 Suites, Sleep Inn &

Suites

also offers large rooms at a reasonable rate. Along the Interstate 15 corridor, Sleep Inn & Suites features a non-smoking facility, heated pool, and free breakfast in the morning. On the east side of the city, La Quinta Inn & Suites Idaho

Falls

is a reputable hotel, which lives up to the cleanliness, friendliness, and overall satisfaction you'd expect from a nationally recognized hotel chain.
Budget Hotels: For hotels that won't break the bank in Idaho Falls, Motel 6 Idaho

Falls

has clean facilities, comfortable beds, and a well-maintained outdoor pool area. Near the Motel 6 and with close access to Interstate 15, Super 8 by Wyndham Idaho

Falls

is another dependable option in the city, well known for its friendly staff. Alongside access to the interstate, Super 8 is also close to many tourist attractions of the city, including Sportsman Park and the Idaho Falls River Walk. For another affordable option, Motel

West

features clean, spacious, and comfortable rooms with one of the best rates in town.
More Related Articles on PlanetWare.com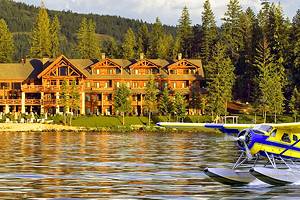 More to Explore in Idaho: The top-rated attractions of Idaho explore the many different scenic regions of the state, and cities like Boise provide many fun things to do. Other cities in Idaho worth exploring including Twin Falls, Idaho Falls, and Coeur d'Alene. For a fun overnight experience, all the top-rated rated resorts in Idaho provide luxurious stays and scenic backdrops.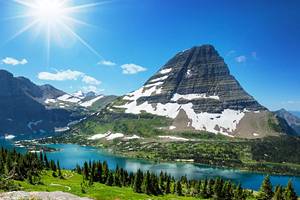 Montana Sights to See: Just across state lines, the top-rated tourist attractions of Montana appeal to all sorts of adventures. The collegiate cities of Bozeman and Missoula are both surrounded by awesome mountain landscapes, and the capital city of Helena is backdropped by postcard settings. For more adventure, the city of Whitefish is the gateway to Glacier National Park and a hot spot for skiing.