17 Best Cities in Florida
We may earn a commission from affiliate links ()
Boasting eternal sunshine (Florida averages 237 days of sun each year), exciting theme parks, unique wildlife programs, and miles of sandy beaches, the state's allure is obvious. It's Florida's best cities, though, that really entice visitors to return.
From historic European settlements to lazy beach towns to vibrant shopping destinations, the Sunshine State offers a wide variety of metropolitan experiences. The brightly hued streets of Key West are instant smile magnets, while Miami's bustling Art Deco core screams to be photographed. Cultural riches abound in Sarasota, while Naples caters to upper-class tastes. Told you Florida's towns were diverse.
No matter what type of vacation you're looking for, you'll find it in one (or more) of the Sunshine State's great cities. The only problem is deciding which one to hit up first. Luckily, our list of the best cities in Florida can help you decide where to start.
1. Orlando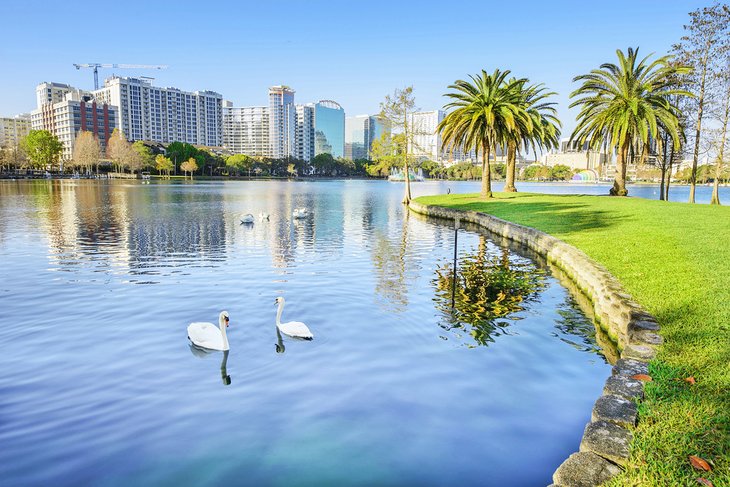 Orlando's main tourist draw is hard to miss. Theme parks like Walt Disney World and Universal Studios blanket large chunks of the city, their steepled towers and giant roller coasters dotting the skyline, while nightly firework shows light up the skyscape.
Other popular Orlando attractions include SeaWorld and Discovery Cove, both of which allow visitors to get up close and personal with some of the area's biggest stars: whales, dolphins, manta rays, and sea lions. While visiting this hot spot, it's easy to get caught up in the thrill and magic of these adrenaline boosters.
Missing out on Orlando's beautiful downtown core, though, would be a shame. Quiet tree-lined streets, boutique shops, eclectic galleries, and award-winning restaurants reward those willing to take a break from the busier (and much louder) amusements.
2. Miami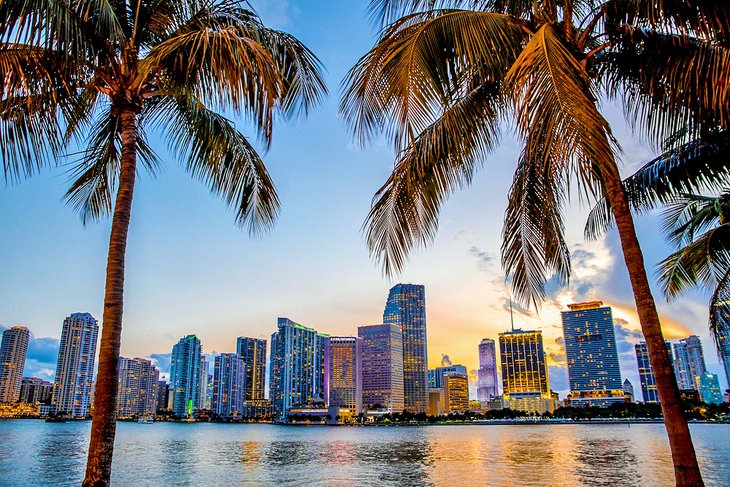 It's impossible to get bored in Miami. Famed for its pastel-hued Art Deco buildings that line Ocean Drive and the always-packed sand at Miami's best beaches like, South Beach, the city draws visitors from around the globe.
Coconut Grove is a must-see for those who love to shop, eat, and be entertained. Look closely, and you may spot a manatee along the waterfront.
Craving more culture? Head to the sultry streets of Little Havana. A short walk from downtown, this funky Hispanic center caters to lovers of Latin music, cuisine, and art. Groove to Cuban beats, play a game of dominos in the park, or sip a cortado in a bespoke café.
3. Tampa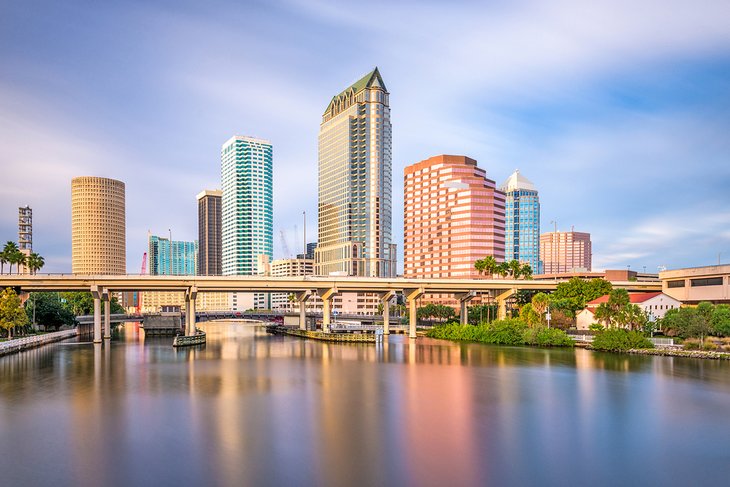 Tampa doesn't get enough credit. The unofficial capital of Florida's west coast, this increasingly stylish city strikes the perfect balance between scenic destination and bustling metropolis. Those who choose to visit Tampa's more glitzy counterparts (we're looking at you, Miami) are really missing out.
Mature palms dot the city's busy streets, complementing the high-rises stretching toward the sunny skies. One of the best places to visit for families, Tampa boasts at least a week's worth of non-stop entertainment. Busch Gardens is unmissable – it's like an amusement park and a zoo had a baby.
Other must-see Tampa attractions include, The Florida Aquarium, Tampa Zoo, Museum of Science and Industry, and the Glazer Children's Museum.
4. Fort Lauderdale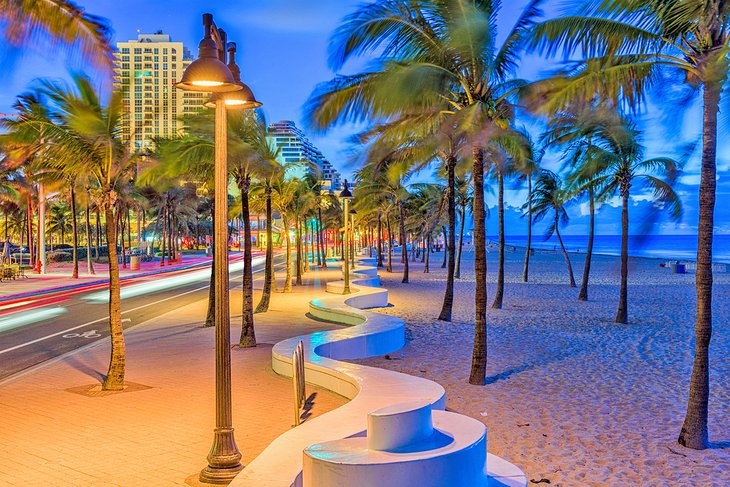 Fort Lauderdale was once THE destination for spring break revelers. Today, it caters to a more laid-back and high-brow traveler, making this one of the best places to visit for couples. While Fort Lauderdale still offers plenty of places to dance the night away, you're more likely to hear jazz music seeping into the streets than the pounding remnants of a nearby rave.
Visitors will find respite on the beautiful Fort Lauderdale beach, which boasts an impressive boardwalk. Las Olas beach is a close second for those who want to enjoy an even slower pace. With over seven miles of beaches in Fort Lauderdale, you're bound to find one that suits your needs.
5. St. Augustine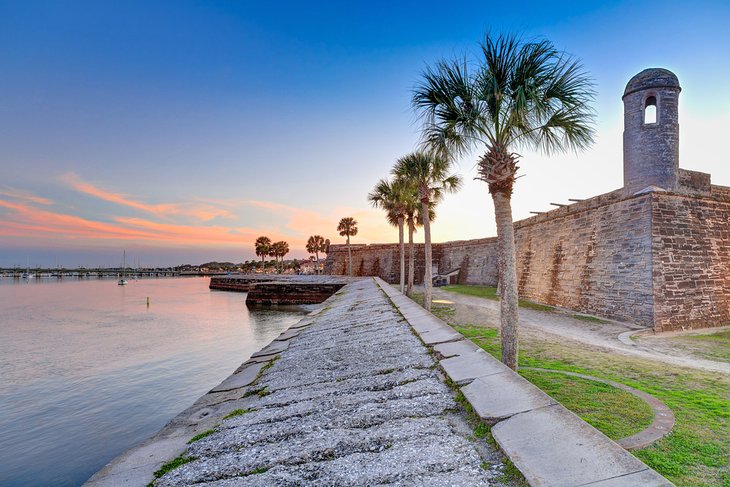 A lovely place to spend a vacation, St. Augustine is one of Florida's most romantic honeymoon destinations. Old-world, European charm seeps from every crevasse – from the winding cobblestone lanes to charming cafés to an old wooden schoolhouse, you'll never run out of things to do in St. Augustine.
Take a horse-and-buggy ride past Castillo de San Marcos, visit one of the town's museums, or hob nob with locals dressed in historic costumes. It's hard not to love this unique setting.
6. Naples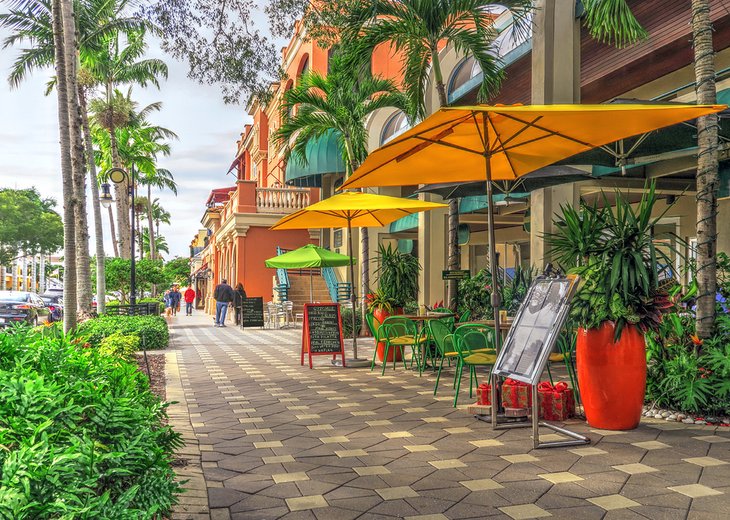 The Palm Beach of Florida's west coast, Naples caters to the wealthy. Luxury resorts, fine restaurants, and boutique stores abound, as do golf courses. Set slightly back from Naple's soft, sandy beaches lie impressive mansions, peeking out from behind palm-lined yards and fences.
Luckily, this trendy town isn't elitist. Affordable restaurants and shops are interspersed with the high-end offerings, even on fancy 5th Avenue South. Those who prefer flip-flops to heels will lean towards spending time on 3rd Street South, which boasts a more casual vibe.
Hop on a boat cruise; spend time on the softest, whitest sandy beaches; or take the kids on a visit to the Naples Zoo and Caribbean Gardens – you'll never lack for things to do in Naples.
7. Sarasota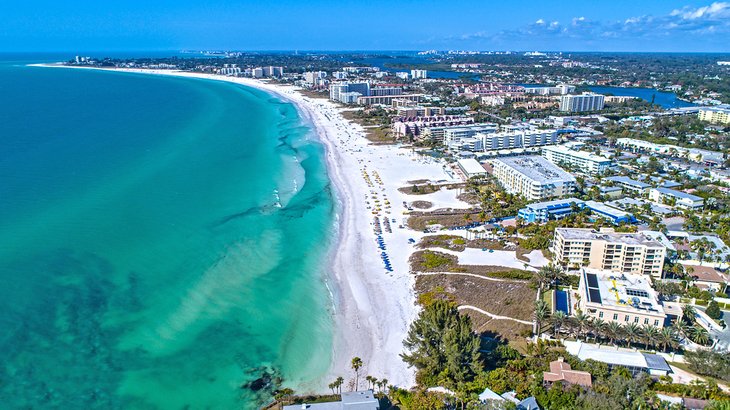 Home to one of Florida's best beaches for families (Siesta Key, with Lido Key a close second), Sarasota is a superb place to lounge on the warm, soft sand. Perhaps best known for being the once winter home of the Ringling Brothers and Barnum & Bailey Circus, this Gulf Coast gem boasts a ton of must-see places to visit.
Sarasota also has so many pristine beaches, you may just get burned.
The Ringling is one of Sarasota's most popular attractions, especially with kids. Set on the grounds of the prior home of John and Mable Ringling, this cluster of museums (the Museum of Art; Circus Museum; and Ca' D' Zan, the Ringlings' magnificent Gothic home) stand on luxurious grounds spotted with the lush and vibrant Bayfront Gardens. While you're here, check out a performance at the Historic Asolo Theater.
Deemed a "tropical urban oasis," the spectacular Marie Selby Botanical Gardens will relax even the most stressed of visitors. Set on the shores of Sarasota Bay, this nirvana contains a koi pond, mangrove forest, wooden boardwalk, and incredible blooms.
8. St. Petersburg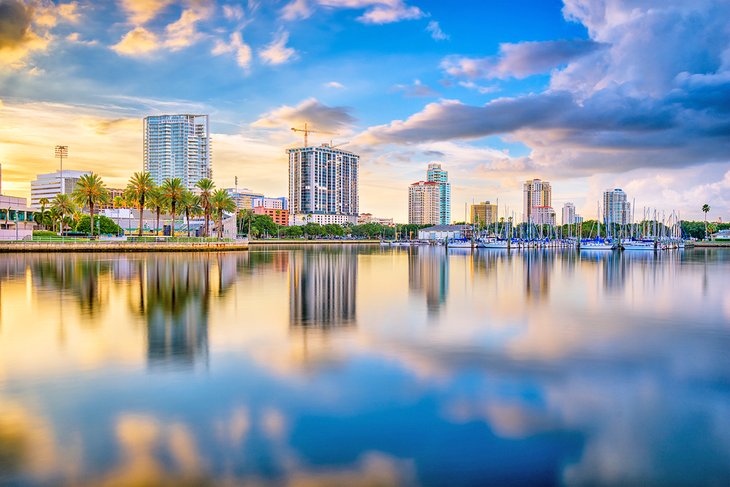 The star of St. Pete comes in the form of a triangle-shaped, 26-acre waterfront park. Boasting a million-dollar kid's playground, boutique shops, a beach, various green spaces, and the Tampa Bay Watch Discovery Center, there's so much to do at the revamped St. Pete Pier that you won't want to move on.
But move on you must because there's so much more to do in St. Petersburg. Built to cater to tourists and snowbirds, this more low-key Tampa neighbor is the place where memories are made. The cozy metropolis bursts with farmers markets, art galleries, tasty eateries, and eclectic murals in the downtown core.
9. Pensacola
Pensacola does Southern charm like no other Floridian town. Set close to the Alabama border, this beautiful city lies in Florida's northwest, in the oft overlooked Panhandle. Its location explains the town residents' propensity for a Southern drawl and the restaurants' love of serving shrimp 'n grits.
You'll find European influences throughout this small city's streets. Spanish architecture harkens back to the days when the city was under different rule (by five regimes to be exact). Today, tourists flock here to sunbathe on the white beaches; swim in the turquoise waves; and fish on the open water, hoping to reel in the day's best catch.
10. West Palm Beach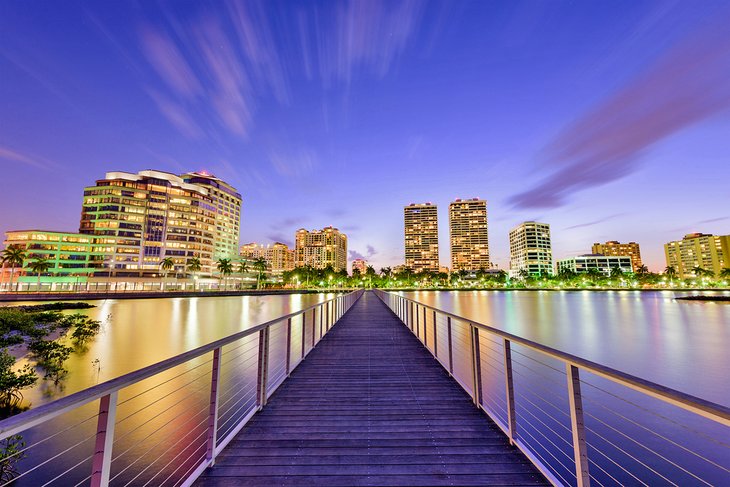 The less flashy, cheaper neighbor of Florida's illustrious Palm Beach, West Palm boasts a burgeoning arts scene that lies just across the Intracoastal Waterway. Despite its name, West Palm Beach is devoid of an actual beach. That doesn't stop it from being a great holiday destination.
The kids will love you forever if you take them to nearby Rapids Water Park. Follow it up with a trip to the South Florida Science Center, and you've just whiled away a day and a half chock-full of fun things to do in West Palm Beach.
The Palm Beach Zoo is another chart-topper in terms of the best things to do with families in West Palm Beach. And Manatee Lagoon offers a fantastic chance to see Florida's favorite sea cows up close.
11. Jacksonville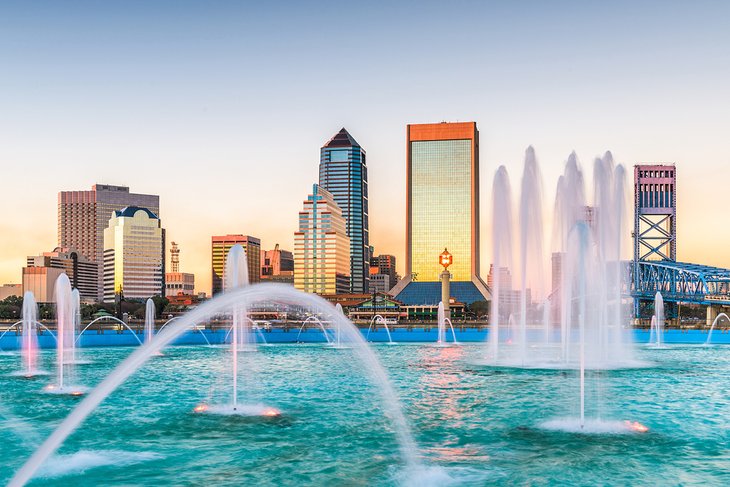 King of the north, this massive city (the largest size-wise in the United States) sprawls across three rivers. Jacksonville has the beautiful beaches necessary for any Florida vacation, but it is so much more than a beach town.
Jax, as it's known by locals, is home to some of the state's most prized restaurants, peppered throughout streets lined with high-rises and those flanked by colorful historic buildings. Your taste buds will scream with excitement over the dishes cooked within the city's borders.
In terms of culture, Jax's plate overflows with museums (i.e. the Cummer Museum of Art & Gardens), galleries, and theaters.
Outdoor adventure begins at the Jacksonville beach, of course, but extends to the Catty Shack Ranch Wildlife Sanctuary and Fort George Island Cultural State Park.
While in town, wandering through the San Marco and Five Points neighborhoods are top things to do in Jacksonville.
12. Key West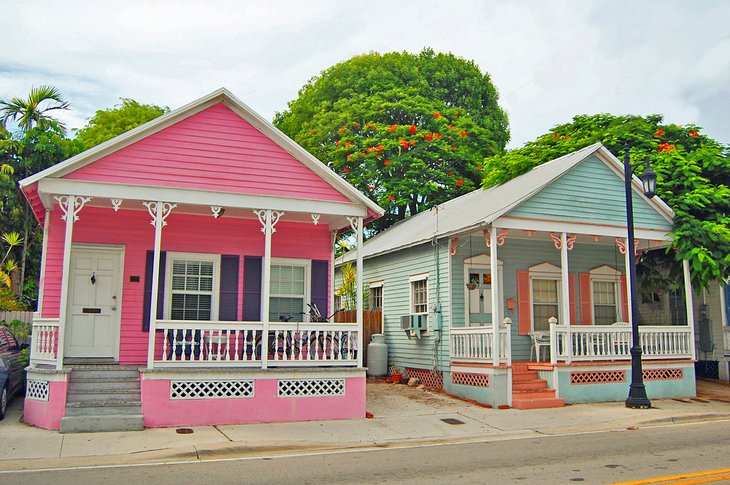 Home to the southernmost point in the continental United States, Key West is the most popular city in the Florida Keys. A kaleidoscope of colors greets visitors to this funky Bohemian town, while live music serves as a soundtrack for their wanderings.
Guests spend most of their hours lazing on Key West's beaches, but there are a ton of other fun things to do in Key West to help occupy their days. Visiting the Ernest Hemingway Home and Museum is one of them. The famed author lived in Key West for over 10 years, crafting many of his most prized works.
13. Destin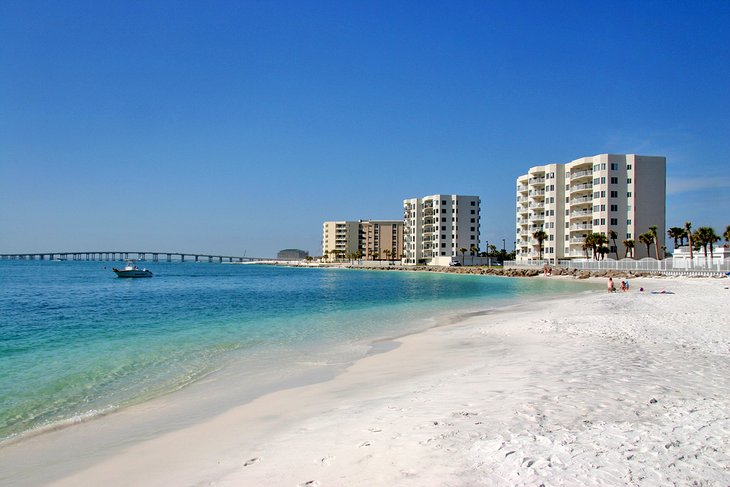 A true gem on the Emerald Coast, Destin is one of the best places to fish. In fact, it's been dubbed by locals as "the world's luckiest fishing village." So, pack your rod and tackle, hop on a boat, and try your luck at reeling in a big one!
When visitors aren't angling at sea, they spend time soaking up the rays on miles of soft, sandy beaches that hug the Gulf of Mexico. Golfing, shopping, and tucking into a good meal are other crowd pleasers.
Among the top attractions in Destin are the Henderson Beach State Park, Destin Harbor Boardwalk, and Village of Baytowne Wharf.
14. Daytona Beach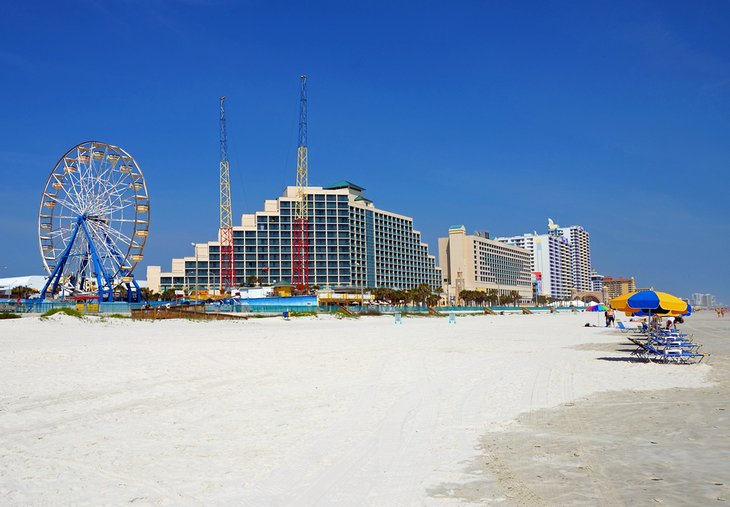 You can do so many things in Daytona Beach but the most popular activities include lounging at Daytona Beach, visiting Florida's tallest lighthouse: the Ponce de Leon Inlet Lighthouse, shopping at the Tanger Outlet Shops, and watching a race at the Daytona International Speedway.
Daytona's boardwalk is more than just a nice place for a stroll. This somewhat tacky pier is the epicenter of its beach. This fun venue offers concerts, a Ferris wheel, shops, and tasty treats to tempt travelers young and old.
15. Port St. Lucie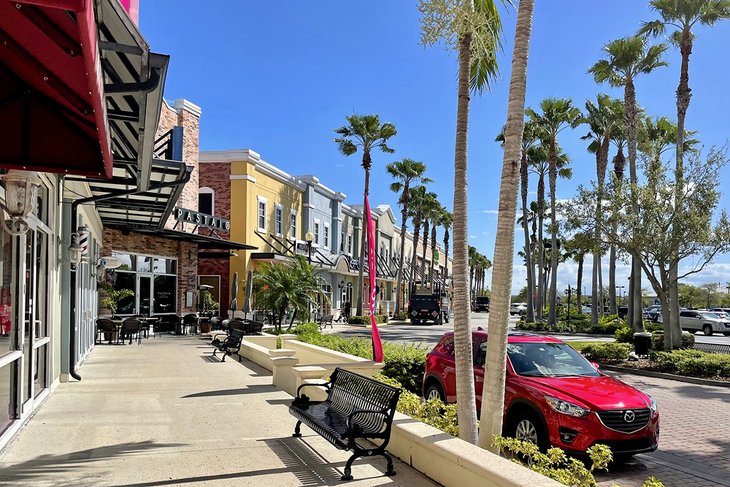 The Treasure Coast has a lot to offer – like the Kennedy Space Center; soft, sandy beaches; and vast nature preserves. One of this coast's main stars, though, is the charming city of Port St. Lucie.
While mostly landlocked, Port. St. Lucie boasts easy access to stunning beaches, such as those on nearby Hutchinson Island. It is also known as one of the best places to visit for golf. There are three, championship golf courses within its boundaries.
Natural wonderlands like the Savannahs Preserve State Park are serene spots to lose yourself for a few hours, and the Port St. Lucie Botanical Garden will satisfy your craving for colorful beauty.
16. Tallahassee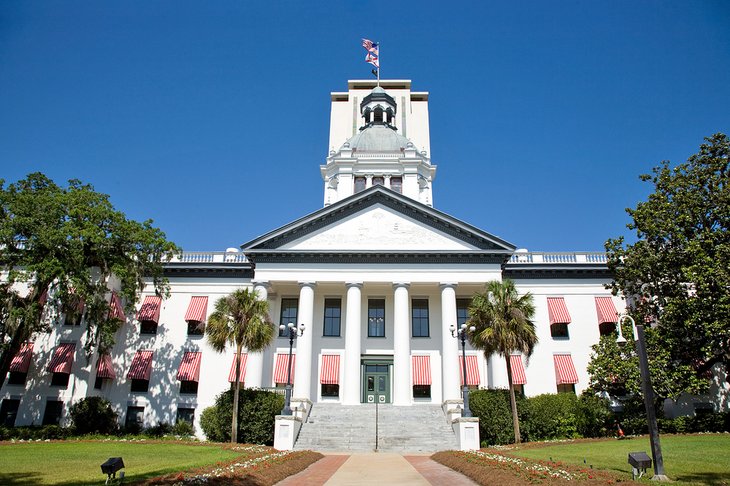 While Tallahassee feels more like a university town than the state's capital, this northern metropolis is full of charm. Being so close to Georgia, Southern hospitality (and menu items from the deep south) abound in this laid-back spot.
Tallahassee's two universities, Florida State and Florida Agricultural & Mechanical, help enliven the area, boosting its arts and foodie scenes. Without them, this beautiful town (we're talking oak tree-canopied roads, stately buildings, and rolling hills) would run the risk of being a bit too chill.
The center of town is marked by the 22-storey "new" Capitol building. Catching the view from the top is one of the best things to do in Tallahassee. The building is a bit of an eyesore, but this concrete skyscraper is saved by the delightful historic Capitol building that lies before it.
17. Gainesville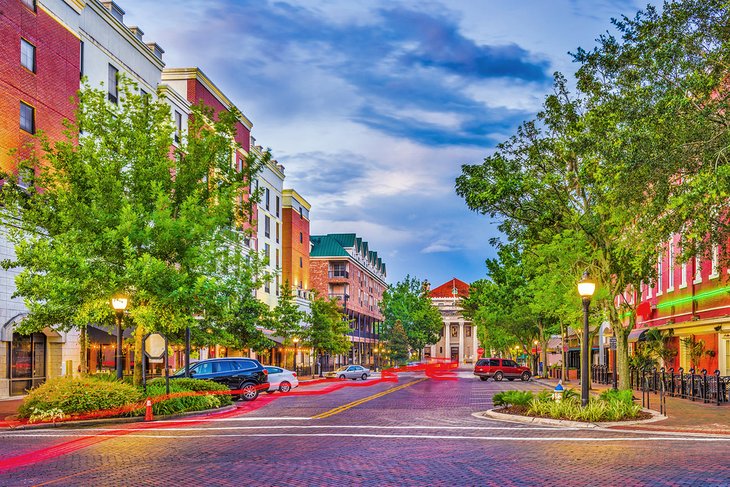 Known best as a university city, Gainesville is kind of like the Miami of the northeast, minus the beaches. That means it is always buzzing and bursting with entertainment and enough attractions to keep visitors busy.
Gainesville is home to the University of Florida, and you'll find plenty of shops and restaurants catering to an academic crowd. That means you can munch on fresh, farm-to-table food and vegan fare, as well as quick, tasty bites. You can also practice a little retail therapy in the various boutique shops.
Hoping to challenge your brain while on vacay? No worries. Gainesville is home to the requisite museums you'd expect from a university city.
Other top things to do in Gainesville include visiting the Butterfly Rainforest, finding fossils in the Florida Museum of Natural History, and strolling through the Kanapaha Botanical Gardens.
The Samuel P. Harn Museum of Art is a must for those who like to feel inspired, and the city is home to eight state parks worthy of at least a few hours of your time. Pack a picnic and set out for the day.
More Related Articles on PlanetWare.com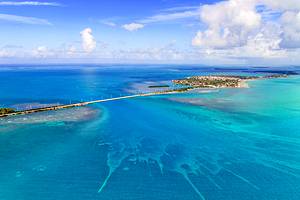 Keeping Busy in Florida: There's a ton of things to do in this East Coast gem. From zipping through the air on roller coasters in Orlando's theme parks to snorkeling the turquoise waters of the Florida Keys, you'll never be bored. Not sure where to start? This list of the best things to do in Florida will help you plan your next trip.