17 Top-Rated Attractions & Things to Do in West Palm Beach
We may earn a commission from affiliate links ()
West Palm Beach anchors Palm Beach County in South Florida and is a fast-growing urban area with numerous cultural treasures, countless excellent restaurants, and a bustling city center. It's a place where people congregate to enjoy one-of-a-kind shops, superlative dining, and countless entertainment options.
And, lest we forget, West Palm Beach is just minutes away from the Atlantic Ocean, with easy access to 47 miles of some of the best beaches in the United States.
Just across Lake Worth – named after the same 19th-century General as Fort Worth, Texas – is the tiny island of Palm Beach, one of the wealthiest towns in the USA. This ritzy community was built by industrialist Henry Flagler at the turn of the 20th century.
Where others saw an uninhabited, desolate island, Flagler saw a perfect haven for his rich and famous friends, and a great way to make money by charging them for getting there on his railroad. The industrialist's own home, preserved as the Flagler Museum, provides a fascinating look at the opulence of these early wealthy seasonal residents.
Scattered just outside of West Palm are several colorful towns that are also worth exploring, most situated near the beach. A few of these even boast revived and vibrant downtowns of their own, as well as communities of artists and craftspeople pushing artistic boundaries, many of them displaying their works on the sides of buildings or at local markets.
When you arrive in West Palm Beach, it won't take long before you realize that you'll run out of time before you run out of fun places to visit and things to do. Plan your sightseeing adventures with our list of the top attractions in West Palm Beach.
1. Rosemary Square: Endless Entertainment in "The Square"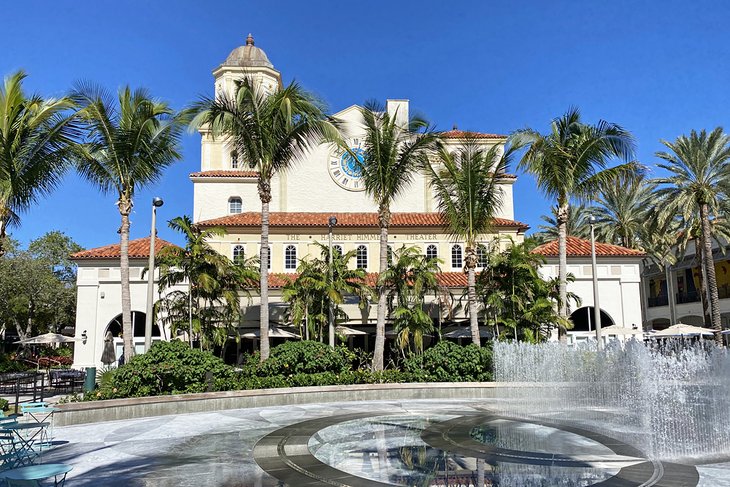 Rosemary Square (usually referred to by those in the know as "The Square") is an exciting Mediterranean-themed retail and entertainment center where tourists can literally spend all day and night without experiencing everything there is to do here.
Rated one of the top things to do in South Florida, this revitalized downtown area offers a variety of fun shopping, dining, entertainment, and live music experiences. It's also a great place to simply sit and watch an endless parade of people pass by (and yes, there's free Wi-Fi access throughout).
You can visit clothing, jewelry, or gift shops; chow down on international cuisine ranging from Tuscan to Mexican, Southwestern US, or Japanese; or build your own lunch or dinner at one of the gourmet marketplaces. Follow up your meal with an ice-cream, frozen yogurt, or melt-in-your-mouth chocolate treat.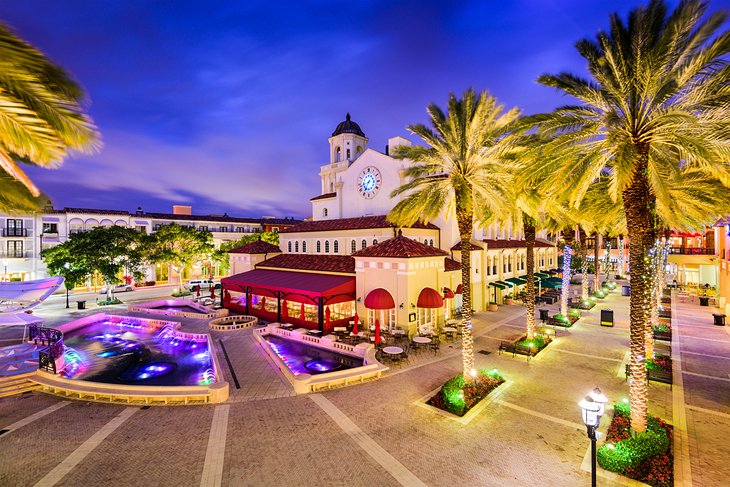 On weekend evenings, excellent local bands perform in the open-air Plaza. There's also the Improv Comedy Club & Dinner Theatre, as well as the AMC CityPlace 20, which boasts 20 movie screens and technological features such as an impressive IMAX experience. You can also easily access downtown's lively main street, Clematis Street, from here on a trolley bus.
2. Hear the Big Cats Roar at Panther Ridge Conservation Center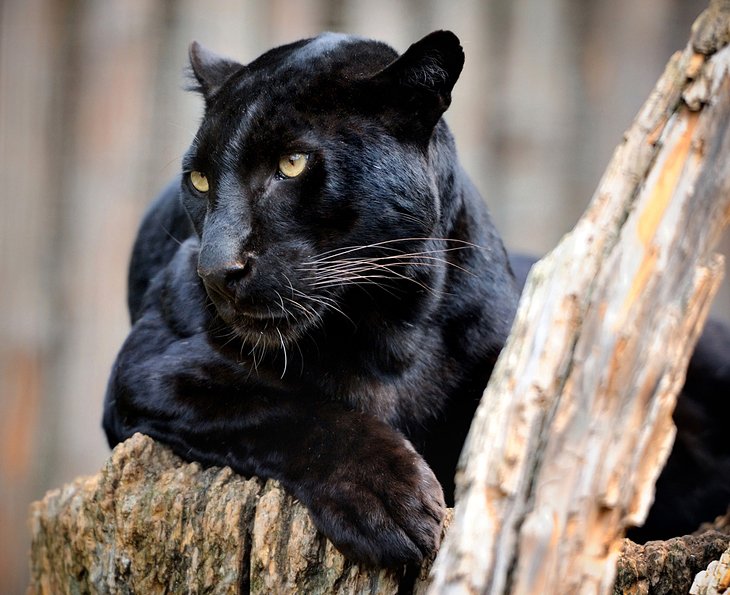 You're just outside West Palm Beach, but it feels like you're deep in the heart of Africa. At Panther Ridge Conservation Center, some of the world's big cats wander freely in large, open habitats replicating parts of Africa.
The brainchild of Judy Berens, who still runs it, Panther Ridge began back in the 90s, when people started bringing her big cats they no longer wanted or could care for. It wasn't long before she found herself caring for several big cats, so she began searching for land where she could create a refuge for injured or endangered animals and nurse them back to health.
3. See Florida's Beloved Sea Cows at Manatee Lagoon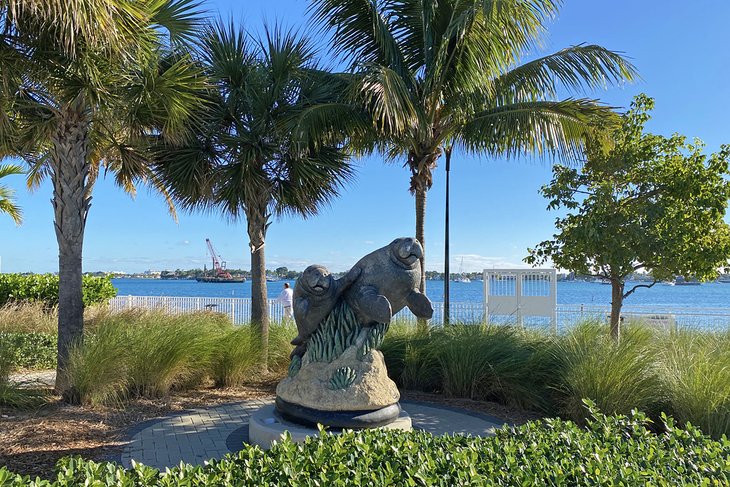 One winter some years back, officials at Florida Power & Light's facility just north of West Palm Beach began noticing that manatees – Florida's beloved "sea cows" – were congregating around the facility's warm-water outflow, and the idea for Manatee Lagoon was born.
Today, Manatee Lagoon is one of the best places to visit in Florida to see these gentle 1,500- to 2,000-pound creatures. Manatees love people. If they see you on a dock, they'll swim right up and have even been known to roll over in the water, so people can pat their bellies.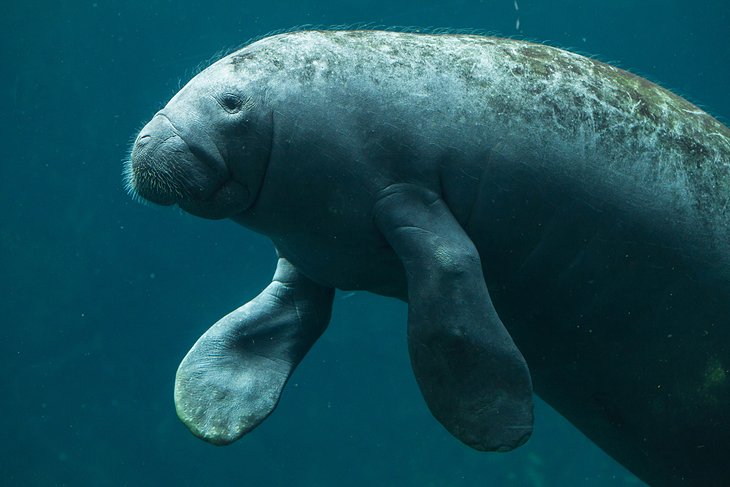 On the endangered list for many years – mostly because of irresponsible boaters – they're now making a comeback, and today some 6,000 manatees are known to inhabit the waters around the state, more than almost any other place in the world (there's even talk of removing them from the endangered species list).
Manatee Lagoon's Discovery Center features imaginative hands-on exhibits, observation areas, a manatee webcam, and an outdoor deck at which the manatees congregate, especially in winter. The star of the show is Mia, whose travels and interactions with other sea cows you can track.
4. Enjoy a Stroll along Ritzy Worth Avenue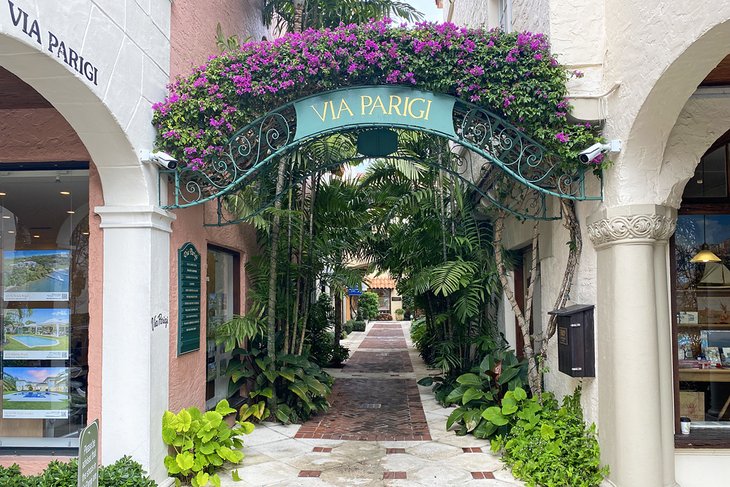 On Worth Avenue, on the enchanting island of Palm Beach, local residents say that if you have to ask the price, you can't afford it. But the great thing about this street is that you don't have to buy anything to enjoy it.
Here, you'll find some of the most fashionable clothing and accessories shops anywhere, including top luxury brands such as Brioni and Louis Vuitton, alongside fascinating antique and decor shops. You'll also find the world's greatest jewelers and perfumeries, as well as unusual treasures, like the wonderful Raptis Rare Books.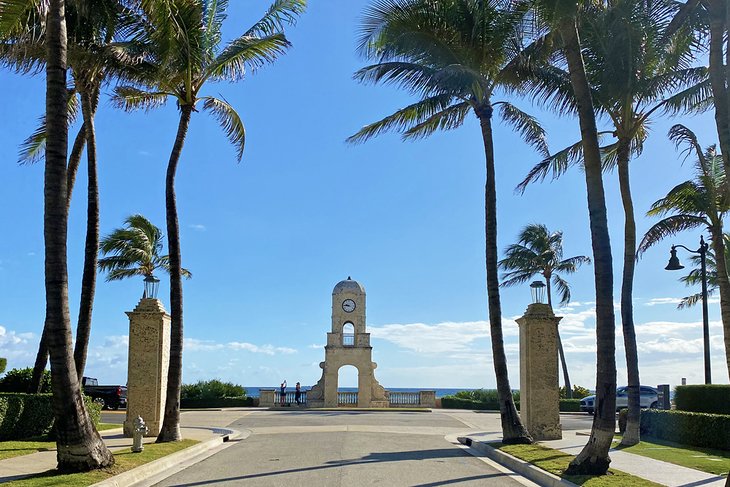 Also in the mix are art galleries and department stores, along with the landmark Ta-Boo Restaurant, where the Kennedys used to gather. Set back in leafy courtyards are artists' studios, large bronze statues of children playing, and gourmet food shops. For a great coffee and a breakfast (or lunch) to-go, pop into Cafe Delamar located on Peruvian Avenue (go early and grab an outside table).
5. Immerse Yourself in the Gilded Age at the Flagler Museum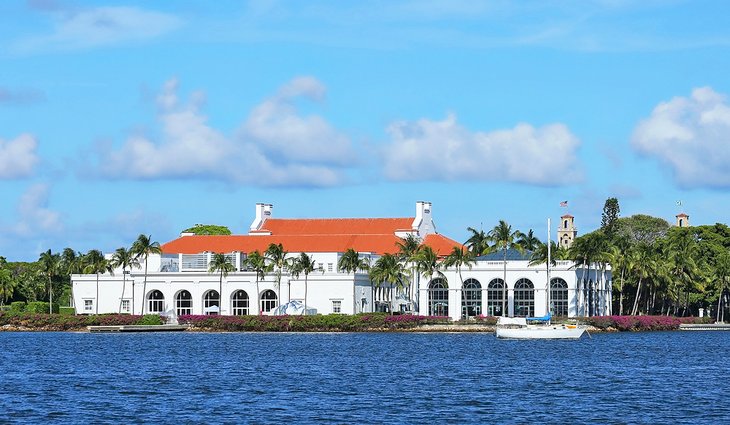 Henry Flagler not only created Palm Beach but many other important Florida landmarks as well, such as the Overseas Railroad to Key West (which was, alas, wiped out in a long-ago hurricane).
As you drive up to the 1902 Georgian/Mediterranean mansion he called Whitehall, you'll know instantly that this is no ordinary museum. Upon completion of Whitehall, the New York Herald promptly called it the grandest mansion in the world. Indeed, with a telephone system, electric lighting, and central heating – and 22 bathrooms – it was possibly the most technologically advanced home anywhere at the time.
Today, you can wander through the grand hall, kitchens, parlors, and studies that Henry Flagler wandered through, as well as the hallways where the art he collected on his travels is still displayed. His splendid home also became the first museum in Florida.
6. Visit the Norton Museum of Art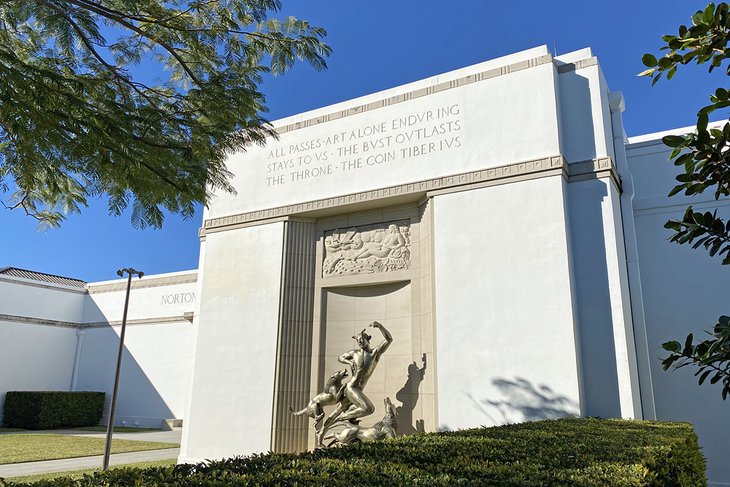 In the mood for even more culture? Then pay a visit to the Norton Museum of Art. Established in 1941 by Ralph Hubbard Norton, this excellent art gallery houses the industrialist's vast collection of artworks from around the globe.
Be prepared to take your time when you visit. The largest art gallery of its kind in Florida, the Norton Museum is home to some 7,000 works from Europe, China, and the US. In addition to its many galleries, there's also a lovely courtyard to explore, as well as a sculpture garden.
7. Take the Kids to Lion Country Safari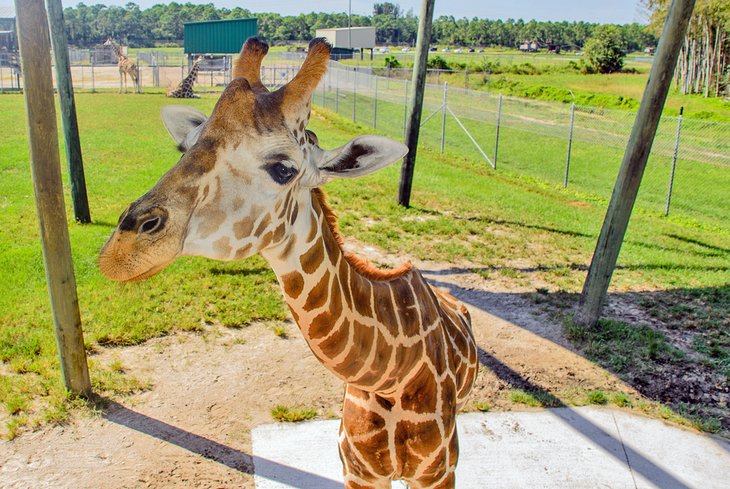 Another first-rate animal attraction that's sure to please is the Lion Country Safari. Set on 600-plus acres in Loxahatchee and just a short drive from Panther Ridge, this family friendly attraction is really two experiences in one: a fun drive-through safari (guests use their own cars), as well as a theme park.
Since its establishment in 1967, Lion Country Safari has welcomed countless visitors to view its collection of 1,000 animals, most of them in a cageless environment in which they can wander around relatively freely. Along the way, you'll hear commentary on your audio guide and get a chance to view a wide variety of species close up (except the lions, who for safety reasons are behind a fence).
8. Enjoy a Day at Palm Beach Zoo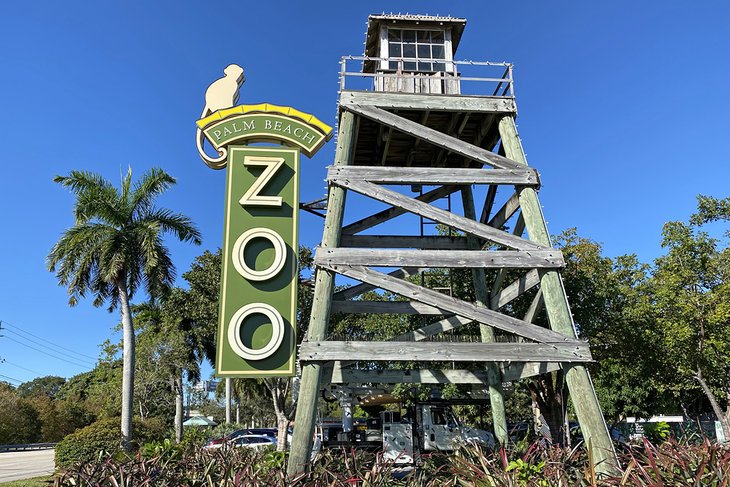 Although smaller than Lion Country Safari, Palm Beach Zoo is also worth visiting, especially if you're traveling with youngsters. Officially known as the Palm Beach Zoo & Conservation Society, it's home to some 550 animals from 190 species set amid 23 acres and makes for a fun day out.
Popular features include strolling through collections of native plants and learning about native animal species. The zoo features numerous exotic creatures from distant lands, too, including koalas, monkeys, and tigers.
9. Cox Science Center and Aquarium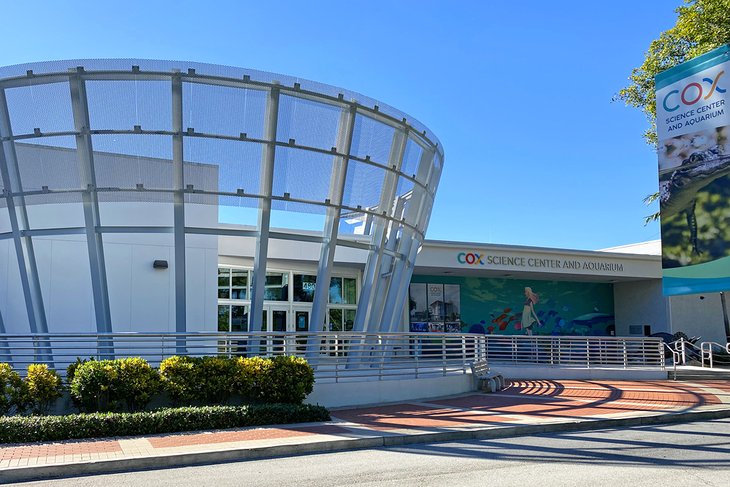 If after visiting Palm Beach Zoo you've got a hankering to take the kids to another great critter-centered attraction, head to the Cox Science Center and Aquarium. The two properties literally back onto one another, and it's no more than a couple of minutes' drive through a pretty park area.
10. Ragtops Automobile Museum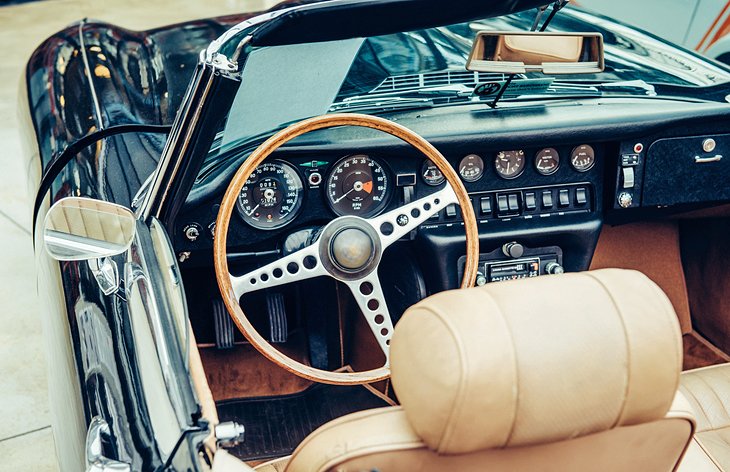 A must-see attraction in West Palm Beach for car enthusiasts is the recently renovated Ragtops Motorcars Palm Beach attraction. It's a monument to America's love affair with the automobile. Here, you can purchase (or simply ogle) classics that might include vintage Chevrolet Corvettes; a Deluxe Woody Wagon; or an even older 1933 Essex Terraplane Cabriolet, a beauty that comes complete with raised stand-alone headlights and a rear jump-seat.
Explore the vast warehouse-like spacewalks, and you'll also see all sorts of roadsters, street racers, convertibles, luxury cars, and movie cars. There are also models that haven't been made since the early days of the automobile.
11. Loxahatchee National Wildlife Refuge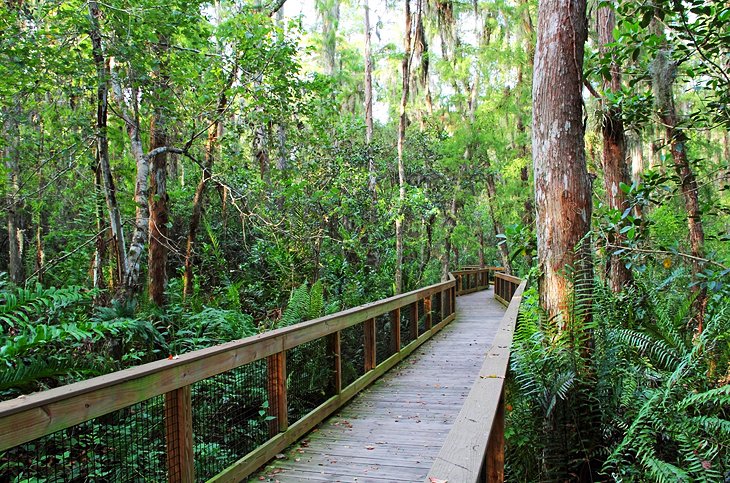 Drive about 10 miles south of the urban excitement of West Palm Beach, and you can experience primeval Florida. At the Arthur R. Marshall Loxahatchee National Wildlife Refuge, you'll see hundreds of species of animals and plants that exist only in the Florida Everglades ecosystem.
Here, on the northern fringe of the Everglades, you can see endangered species such as the snail kite and the wood stork, as well as the king of Florida wildlife, the American alligator. You can walk on elevated boardwalks through tropical landscapes such as marshes, mangroves, and hammocks (small islands in the Everglades).
There are numerous trails for walking or biking, along with watery "highways" where you can paddle in a canoe, such as the Marsh Trail or the Everglades Canoe Trail. And you can do all of this in a vast expanse of 147,392 acres. If your sightseeing wish list includes a place where the sights are animals and plants and exotic colors and landscapes native to Florida, and the only sounds you'll hear are the breezes rushing through the trees, this is it.
12. DivaDuck Amphibious Tour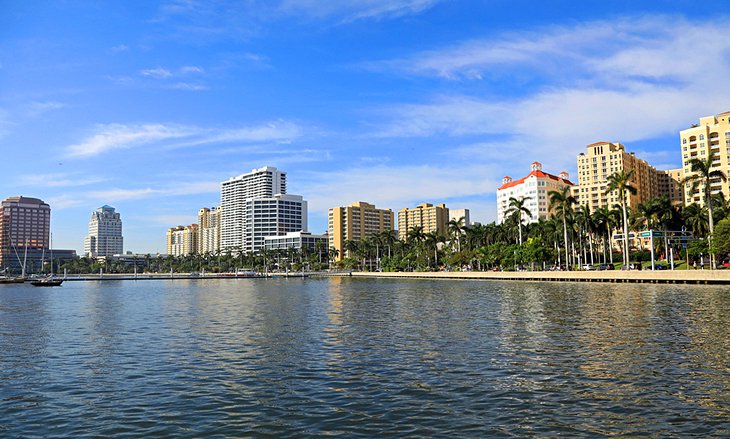 If you're looking for a fun family experience, there's nothing better than a DivaDuck sightseeing tour. You'll board a colorful amphibious vehicle – the "Diva Duck," of course – for a 75-minute narrated tour of West Palm Beach. And you'll go from paved street to picturesque waterway, and back again, several times, because this open-air bus with wheels is also a boat.
Your adventure starts downtown at Rosemary Square and then travels through beautifully transformed neighborhoods of classic Spanish and Tudor-style homes from the early-1900s, along with the shops, restaurants, and galleries of Clematis Street. Then, suddenly, you'll find yourself in the middle of Lake Worth (the Intracoastal Waterway), heading for the magical isle of Palm Beach.
13. Get Back to Nature at John D. MacArthur Beach State Park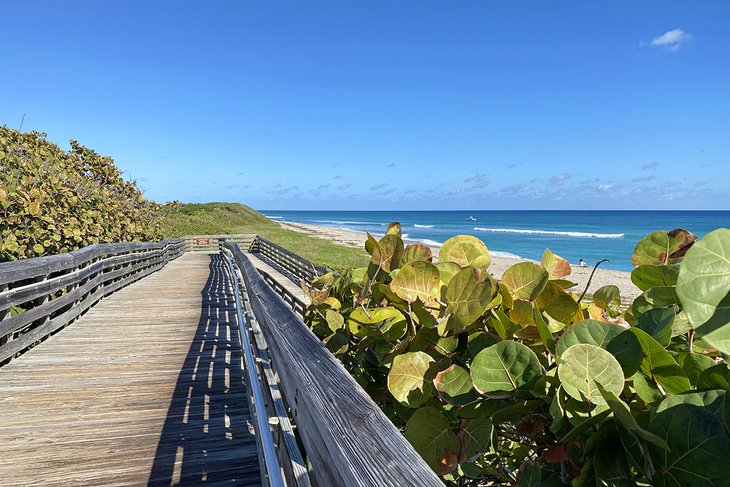 Since it opened in 1989, John D. MacArthur Beach State Park has made the flora and fauna that can be found in this part of the "Sunshine State" accessible to all visitors. Covering an area of 438 acres just a short drive away in North Palm Beach, it's criss-crossed by a superb network of wheelchair accessible boardwalks, along with well-maintained nature trails.
A highlight of a visit is crossing the 1600-foot-long pedestrian bridge over the estuary (it's connected to Lake Worth) to the beach habitat. Along the way, you'll see and hear an abundance of birdlife (bird-watchers, bring your binoculars!). If you're lucky, you may possibly even spot a manatee or two. Feel free to dwell on the bridge awhile; there's plenty of bench seating along the way, as well as shaded pavilions and picnic tables.
The beach itself is magnificent. Unspoiled and quiet, it stretches off into the distance in both directions. Take a stroll along the northernmost section, and you can easily forget you're just a mile or two away from luxury resorts and condos, at least until you turn around.
14. Take a Drive Down Atlantic Avenue in Delray Beach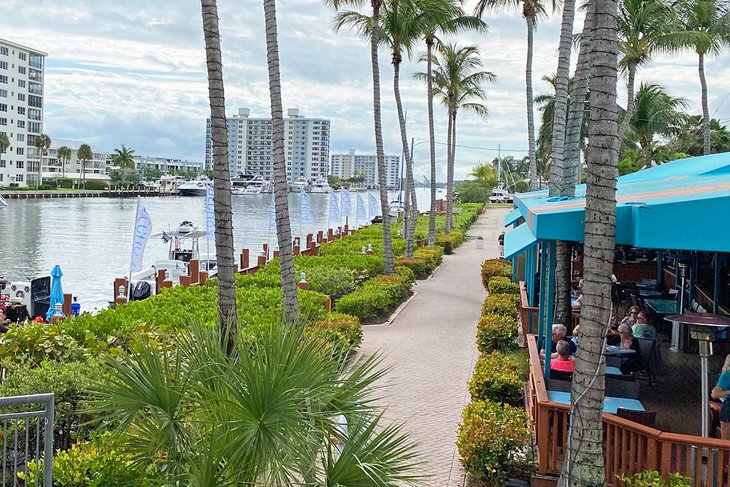 About 15 miles south of West Palm Beach, in the town of Delray Beach, is one of America's greatest examples of downtown renewal. As late as the 1990s, the dominant feature on Atlantic Avenue were darkened storefronts with "For Lease" signs in the windows.
Today, thanks to the efforts of a dedicated citizenry and city officials, this is one of the most bustling streets in Florida. It's lined with one-of-a-kind shops and boutiques; dozens of interesting eateries, from Greek to gourmet and seafood to sushi; sidewalk cafés (Over the Bridge Café does a great breakfast); cozy shops with hand-dipped ice-cream or chocolates; and art galleries.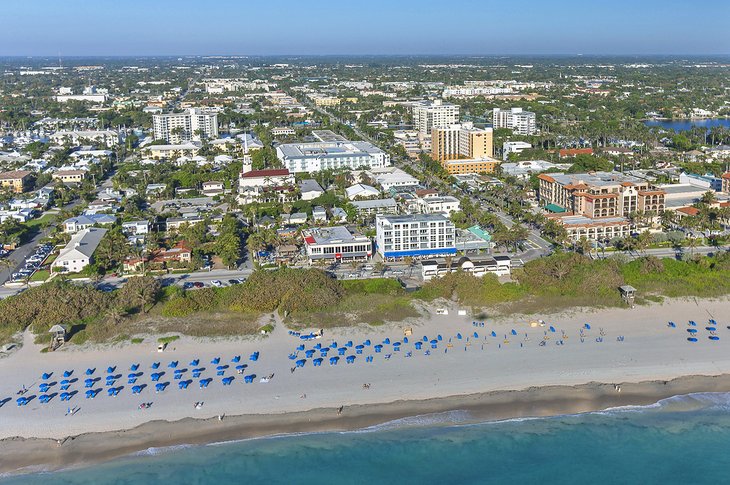 Atlantic Avenue also boasts one of Florida's best people parades, especially on weekend evenings and Sunday afternoons. At the bright-yellow Colony Hotel and Cabana Club, a Mediterranean-style building with towers and turrets that has anchored this street since 1926, you half-expect Humphrey Bogart to be holding court in the lounge.
A block down, the Atlantic Avenue Bridge crosses the Intracoastal Waterway, and you'll walk past all types of watercraft, from built-for-speed jet-boats to luxurious yachts. Among them are the sleek boats of Delray Yacht Cruises, which will take you on a cruise along the Intracoastal in style. There's also a very pleasant promenade that's perfect for people watching.
15. Splash About at Rapids Water Park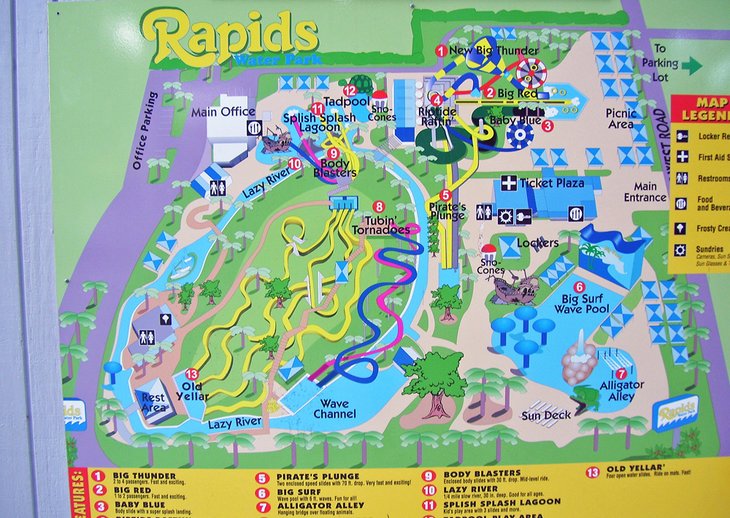 Just north of West Palm, in the town of Riviera Beach, is an attraction that has been a South Florida landmark since 1979. Rapids Water Park is truly a place for kids of all ages, so prepare to get soaked!
Here, you can experience rides such as Big Thunder, with sharp turns through a dark tunnel and a heart-pounding 45-degree drop, or the thrilling Brain Drain, with two 70-foot enclosed water slides where you drop at 35 miles per hour.
16. International Polo Club Palm Beach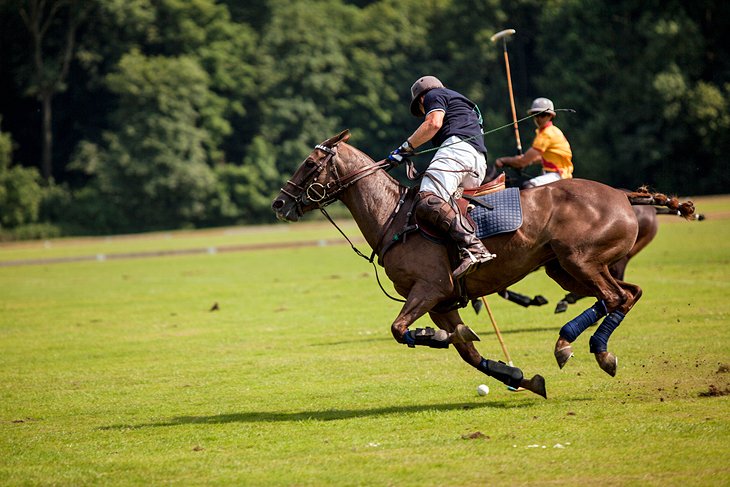 While you may not be a king or queen, you can certainly feel like one at the International Polo Club Palm Beach as you watch some of the best players in the world perform in this thrilling equestrian sport. A place of elegance and time-honored tradition, these lush grounds in "horse country" to the west of West Palm Beach host some of the most prestigious tournaments in the US, as well as the most stars.
If you've never seen the sport of polo, you'll enjoy it. The horsemanship is excellent, the teamwork precise, the goals thrilling, and the pageantry colorful.
17. Antique Row Art & Design District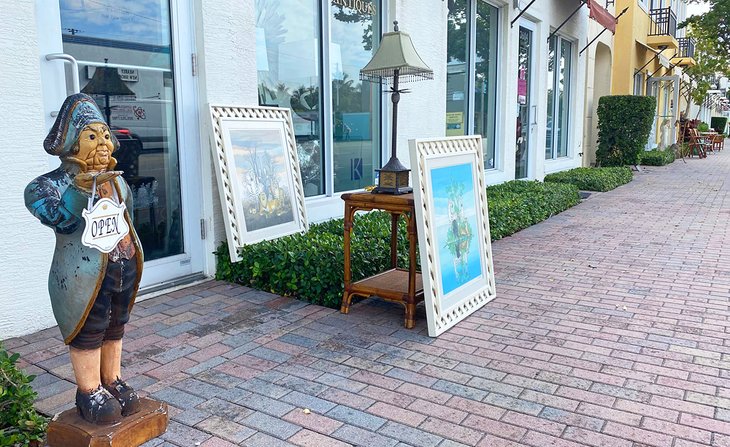 Hoping to go back home with a timeless treasure from your West Palm Beach trip? Then head for the Antique Row Art & Design District. Antique Row has more than 40 purveyors of quality antiques from the 17th to 20th centuries, as well as fine arts and decorative period pieces, furnishings ranging from Art Deco to vintage and modern, and a variety of other hard-to-find items. It will be hard to bypass any of these shops when you look through the windows.
Where to Stay in West Palm Beach for Sightseeing
When it comes to top-rated accommodations for sightseeing in West Palm Beach, visitors are spoiled for choice. Whether you're looking for a beach resort or a cheap hotel, here are our top recommendations of the best places to stay to suit your budget.
More Related Articles on PlanetWare.com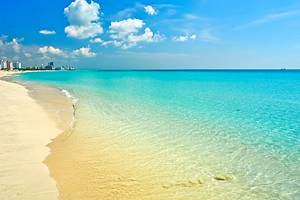 Florida's Best Beaches: Some of the best beaches in Florida can be found on the Gulf of Mexico, including in the lovely St. Petersburg and Clearwater area, popular for... yup, its crystal-clear waters. Not that the Atlantic coast is without great beaches. Favorites for families include lovely Cocoa Beach, which has the added advantage of being close to the amazing adventures at the Kennedy Space Center; and Fort Lauderdale Beach boasts one of the longest (and cleanest) boardwalks in the Sunshine State.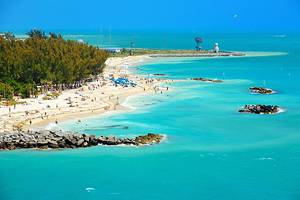 Florida's Best Fun Cities: The charming historic city of St. Augustine is a must-visit in Florida, with top free things to do including exploring its old Spanish colonial architecture and the old fortifications along the waterfront. For couples and adults traveling together, head to the tropical paradise of Key West, where the fun on famous Duval Street never really seems to stop. For something a little more upmarket, consider a stay on the dining and shopping mecca 5th Avenue, one of the top attractions in Naples.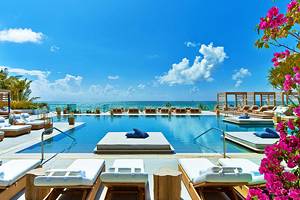 Florida Vacation Ideas: In addition to its magnificent beaches, the city of Miami is also known for its endless fun. Top things to do in this always bustling urban destination include staying at a world-class luxury hotel, exploring the vibrant downtown core, or people watching along its pedestrian friendly Art Deco District. The US theme park capital of Orlando is another must-visit, and offers endless fun at parks such as Walt Disney World and Universal. Offering a good mix of both beach fun and city attractions, the Gulf Coast city of Tampa is home to the famous Busch Gardens and animal attractions including a zoo and aquarium.