16 Top-Rated Family Vacations in the US
We may earn a commission from affiliate links ()
The best family vacations in the US include a little bit of everything to ensure even the pickiest members are smiling. As all parents know, happily occupied kids equal a stellar family holiday. Luckily, the US overflows with fun things to do for children and adults of all ages, making America the perfect country to visit for an epic family vacay.
From exploring big cities like Boston to building sandcastles on tropical beaches to hiking around the Grand Canyon to zipping down roller coasters in Orlando's theme parks, there are a slew of family-friendly vacation destinations in the US to choose from.
Find a destination that appeals to your bunch with our list of the best family vacations in the US.
1. Walt Disney World, Orlando, FL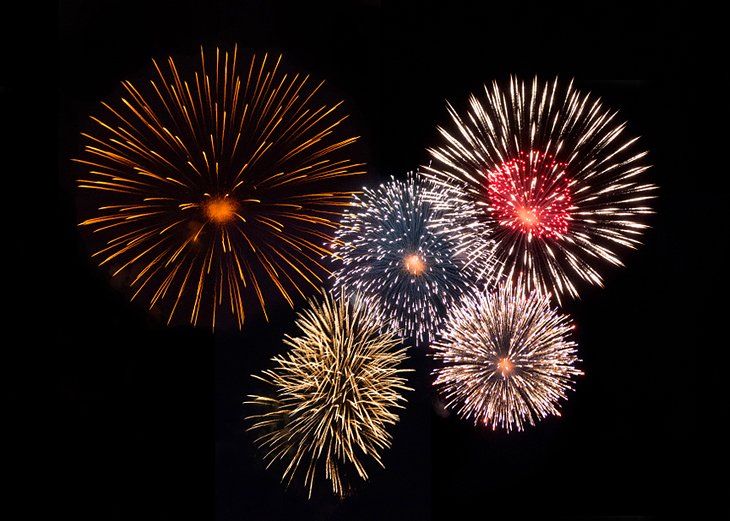 If you want to win the parent of the year award, take your kids on a family vacation to Walt Disney World. A right of passage for families with kids of all ages, this epic fun zone is filled with so many exciting things to do that you'll never get bored – tired and achy, maybe, but never bored!
Catch a live performance, meet a princess, eat your way around the world at Epcot, or test your nerves on the Twilight Zone Tower of Terror. Then gear up for hours spent zipping along, up, and down the tracks on endless roller coasters. Whatever you choose, you'll need days (or even a week) to get through everything on your list.
2. Yosemite National Park, CA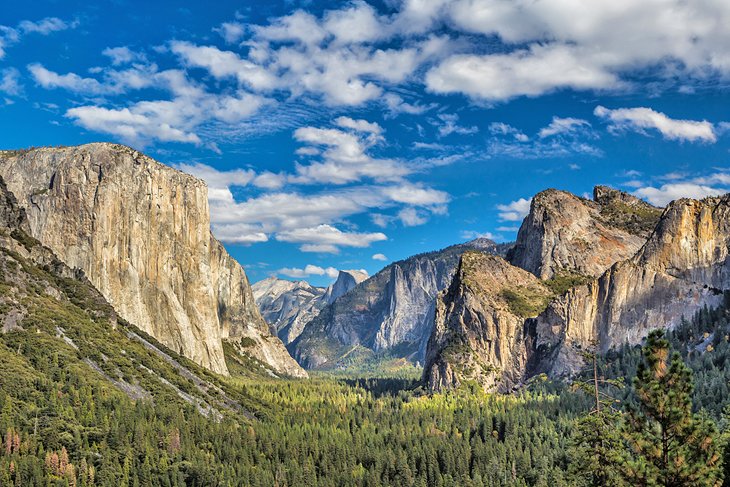 This park has been a favorite family holiday destination for generations. With about 1,200 square miles of protected land, Yosemite National Park has plenty of things to do for the avid outdoors person and their children. Want to see a waterfall? With nine major falls, it won't disappoint.
Craving an unbeatable view? Yosemite offers too many of these to count. A few favorites include: Glacier Point (try to catch a sunset), Tunnel View (for, you guessed it, an impressive "tunnel" view through the mountains), and Lower Yosemite Fall Hike (a short hike to the base of Yosemite Falls).
Kids will also enjoy the children's photo walk at the Ansel Adams Gallery. Gear up for a bike ride, hike, or whitewater rafting tour – all great ways to truly relish Yosemite's incredible gifts. Not sure where to start? Try one of Yosemite's hiking trails.
When it comes time to rest your weary head, maybe it's time to take your family vacation to the next level and try camping. Here are the best campgrounds at Yosemite National Park.
3. Disneyland, Anaheim, CA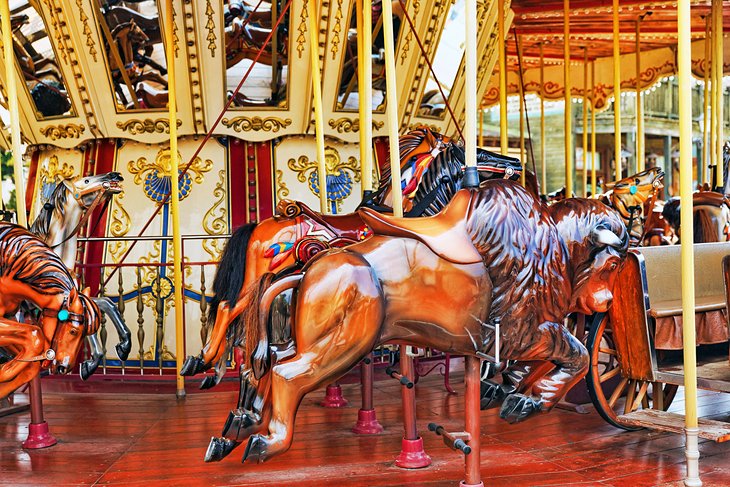 It's no shocker that a trip to Disneyland tops our list of the best family vacations. It has a magical kingdom, fairy-tale castle, and endless theme park rides, after all. What kid wouldn't want to experience that?
When you're finished riding roller coasters, check in to one of the plush resorts and relax in a spa, enjoy a meal, or catch an outdoor movie by the pool. Don't forget the fireworks, parades, and live performances. From infants to the elderly, Disney doesn't leave anyone out.
4. Universal Studios Florida, Orlando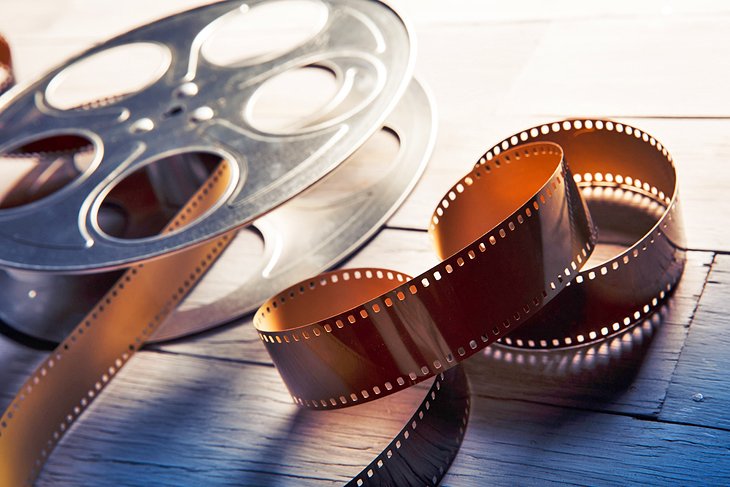 Fans of Harry Potter will go Hagrid-wild in The Wizarding World of Harry Potter. Ride the Hogwarts Express to Hogsmeade village, dine at the Three Broomsticks, and try your own spells with a new wand. There are so many theme park attractions on offer, you won't know where to start.
Beat the heat in the Kopiko Wai Winding River or on one of the numerous waterslides. Join Fear Factor Live for an exciting performance or get your groove on with the Caribbean Carnaval. When night approaches, find a seat for the incredible Nighttime Lights at Hogwarts Castle.
Plan on spending a few days in this park, and if there's time leftover, head to the Kennedy Space Center on Cape Canaveral – it's only a 75-minute drive and well worth the extra trip. Catch a rocket launch, meet an astronaut, and see a real space shuttle, all right here.
5. Myrtle Beach, S.C.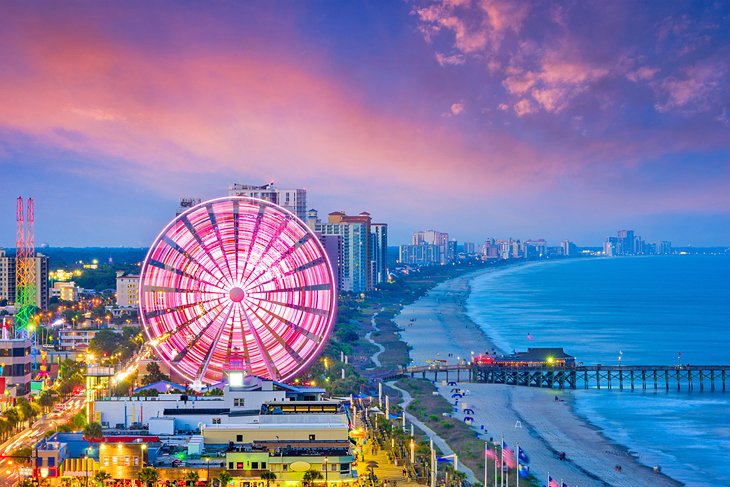 Myrtle Beach is akin to kid paradise. The number one thing to do at this family-friendly holiday destination is spend a fun-filled day at the beach. Bury yourselves in the sand, boogey board, or splash through the waves.
If you haven't had enough excitement, head to the Wild Water & Wheels, where you can race down waterslides, try to stay standing in the wave pool, or lounge on a pool float.
Looking for things to do in Myrtle Beach away from the water? When your toes have gone wrinkly, head to the Hollywood Wax Museum Entertainment Center to meet lifelike models of your favorite celebs and make your way through Hannah's Maze of Mirrors or the slightly scarier Outbreak - Dread the Undead.
Animal fans will love the Lowcountry Zoo at Brookgreen Gardens and Ripley's Aquarium, while the more energetic will enjoy WonderWorks, where they can play laser tag, climb a ropes course, slide down ziplines, and make their way through an anti-gravity tunnel.
For dinner, keep everyone entertained at Medieval Times Dinner & Tournament. Remember: you can only eat with your hands, so bring a wet wipe or two. Top off your trip with the perfect stay at one of Myrtle Beach's best resorts for families.
6. San Diego, CA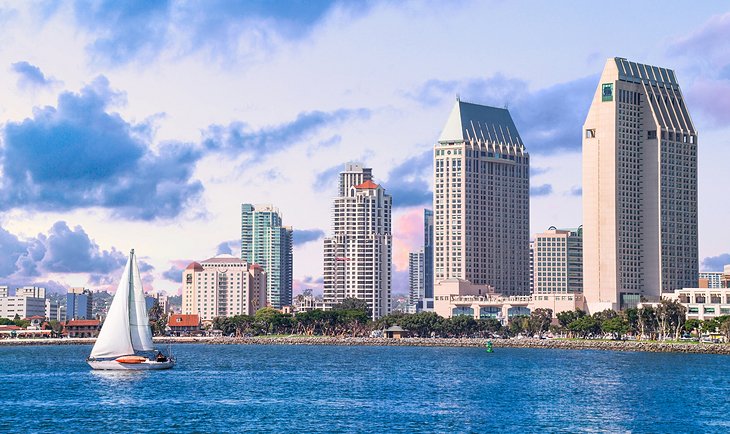 No family getaway list is complete without including San Diego. This sunny destination has it all: theme parks (we see you, LEGOLAND), an impressive zoo (who hasn't heard of the San Diego Zoo?), and outdoor adventures (swimming in Mission Bay, anyone?) are among the many things to do with kids in San Diego.
Check out the wilderness and breathe the fresh ocean air on one of San Diego's outdoor adventures. From biking to hiking to kayaking, there are plenty of ways to enjoy this spectacular locale.
When you're finished adventuring, spend time at SeaWorld, stroll through Old Town San Diego, and picnic in Balboa Park. Rainy days are perfect for a visit to the city's Natural History, Railroad, and Air and Space Museums. When it's time to relax, stay in one of these popular family resorts.
7. Boston, MA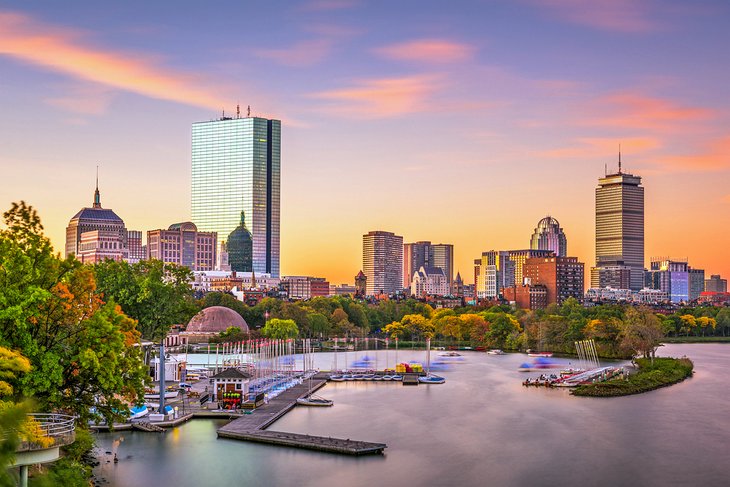 There's a whole lot to love about Boston, especially if you're traveling with kids. Jammed with interesting attractions that range from giant tanks at the New England Aquarium to food stalls at Faneuil Hall Marketplace to a planetarium at the Boston Museum of Science, you'll never get bored.
Be sure to set aside time to walk the three-mile Freedom Trail–don't worry, there are plenty of cafés and restaurants to replenish your energy stores along the way. The trail passes many of Boston's most famous sights including, the Old State House, Paul Revere House, and Bunker Hill Monument.
If you have extra time, explore Salem. One of the top day trips from Boston, this charming town is filled with history, museums, and boutique shops. The best way to get here is by high-speed ferry, which the kids will adore.
8. Ocean City, NJ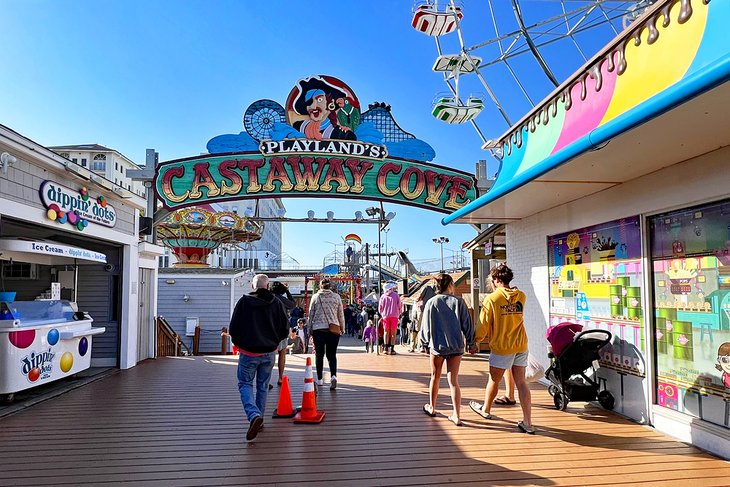 New Jersey's Ocean City is one of the most family-friendly beach destinations in the US. Known as "America's Greatest Family Resort," Ocean City boasts a bevy of fun activities and plenty of things to do on rainy and sunny days.
At this dry town, you won't have to worry about obnoxious revelers partying on the Ocean City's main attraction, the Ocean City Boardwalk. Instead, you can rest assured that this child-friendly town is safe and relaxing with just the right amount of entertainment to make you want to return each summer.
We're talking roller coasters at Playland's Castaway Cove, Ferris Wheel rides at Gillian's Wonderland Pier, mini golf at Congo Falls Adventure Golf, and banana boat rides at Totally Tubular Aqua Park.
9. Niagara Falls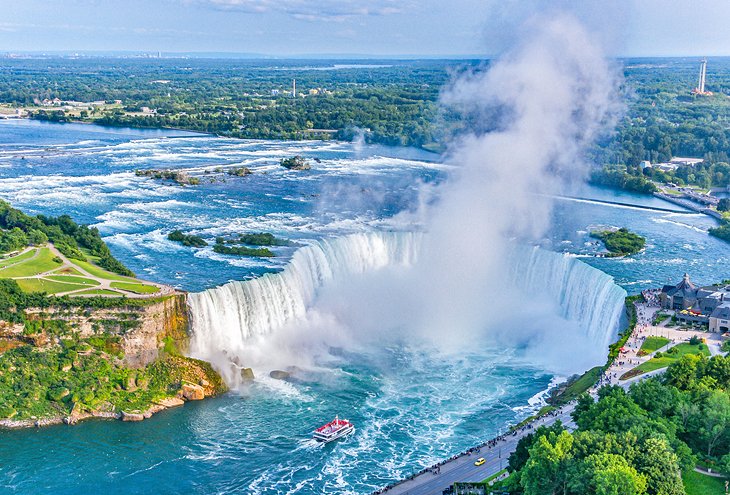 There's something magical about witnessing six million cubic feet of water gush over the crestline of Niagara Falls each minute. Hop on the Maid of the Mist for an up-close-and-personal falls view. For more ideas, check out our list of other fun things to do in Niagara Falls, USA.
When you are finished here, head over to Niagara Falls, Canada, and spend some time in the eclectic Clifton Hill District. Ride the Niagara Skywheel for a sky-high view of this world wonder. Visit Ripley's Museum for an experience the kids won't want to complain about. Or head to the popular tourist town of Niagara-on-the-Lake for a horse-drawn carriage tour.
10. Las Vegas, NV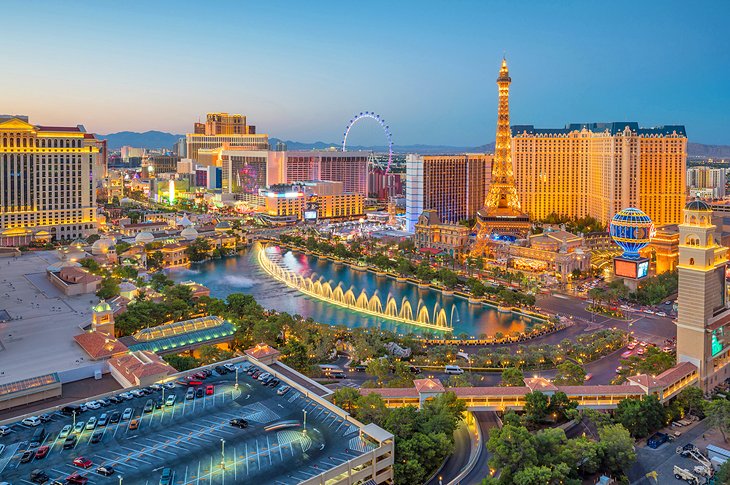 Think Vegas is merely a pre-wedding party destination? Then you haven't been to Vegas. Think you can't find sea creatures in the middle of a desert? Wrong again! The Mandalay Bay Shark Reef is home to over 1,200 aquatic creatures.
There's plenty for kids to enjoy in this famed city of lights. View the town from the top of the Eiffel Tower, ride the world's biggest observation wheel, or spend a few hours brushing up on your history of gangsters at the Mob Museum.
If your kids haven't been to the big top, bring them to Circus Circus – home of the world's largest permanent circus. They'll thank you for days after a trip to ride coasters at Adventuredome (America's largest indoor theme park).
Pretend you're in Venice while riding a gondola in St. Mark's Square. Then treat the kids (and yourself) to a trip to Hershey's Chocolate World. Where else will you find an 800-pound chocolate Statue of Liberty?
11. Maui, HI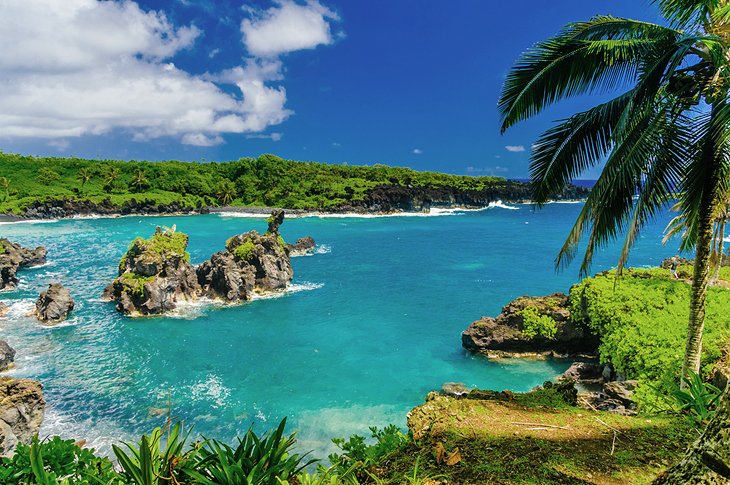 Fantastic weather, beautiful beaches, impressive sunsets, and scrumptious food. What's not to love about Hawaii?
Take the kids to see a real volcano (don't worry, it's dormant) at Haleakala National Park, swim and build sandcastles at Wailea Beach, or challenge each other to a golf game on one of the island's numerous courses. Another must: search for a sea turtle on a family snorkel adventure.
One of the best ways to see Maui is by air, so book a helicopter tour you'll all enjoy. Not a fan of flying? Drive along the coast on the scenic road to Hana.
Make a special stop at Waianapanapa Beach to enjoy its black sand. One of the best beaches in Maui, this picturesque strand is composed of volcanic sediment, so shoes are a must.
If you have time for a hike, you'll be rewarded with freshwater caves that are perfect for swimming. Once you've returned, add one of Maui's impressive beaches to your must-see list.
Accommodation: Top-Rated Family Resorts in Maui
12. Grand Canyon, Arizona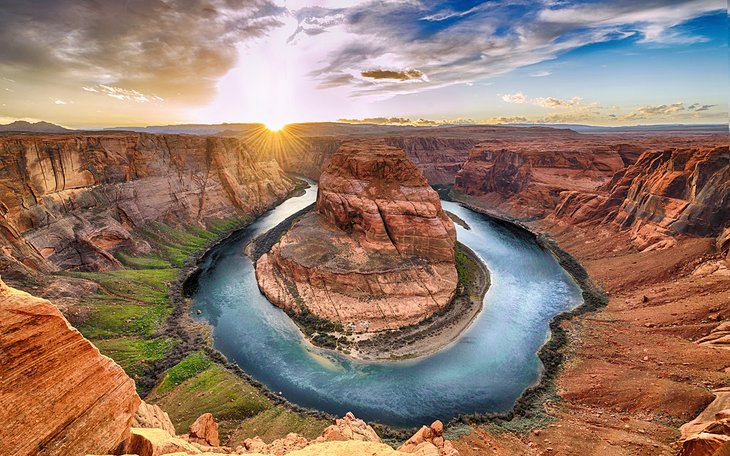 There are few places as spectacular as the Grand Canyon. Mother Nature certainly demonstrated her power when creating this place. Standing atop its craggy red cliffs, looking deep into the majestic valley below is as close as one gets to peace – as long as it's not too crowded, that is.
The canyon's South Rim is the place to visit, especially if you're traveling with children. This is where you'll find the Grand Canyon Village, complete with shops selling hiking and camping gear, touristy souvenirs, and access to the popular Rim Trail. This is also where you'll discover unbeatable views at the Mather Point Overlook.
From horseback riding to walking tours to helicopter rides to train trips, there are a ton of fun things for families to do in the Grand Canyon National Park, most of which can be found at the South Rim.
Kids are up early anyway, so why not rouse them in time to watch the sun paint the canyon in splendid yellow and orange hues as it rises?
Accommodation: Best Hotels at the Grand Canyon
13. Washington, D.C.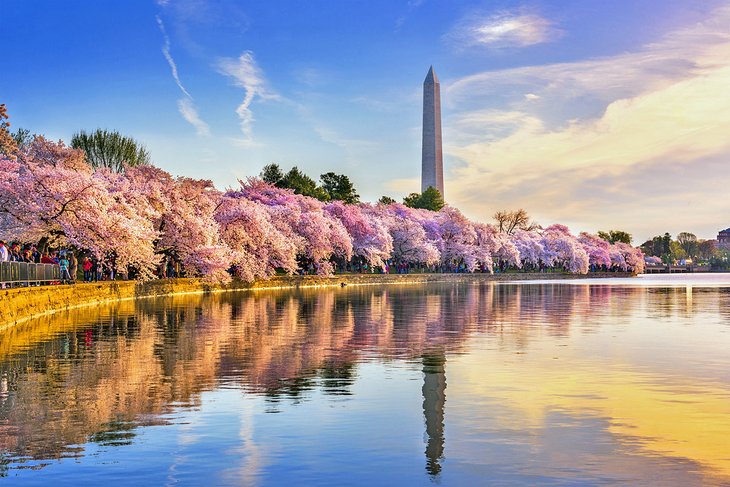 The political hub of the nation, Washington, D.C. is much less stuffy than you'd think. Yes, it's home to buildings that kids might think are "boring," but once they catch a glimpse of them up close, your little ones will change their whiny tunes.
The White House is an iconic and amazing sight, while the grand United States Capitol is breathtaking. Other unmissable spots in Washington D.C. include the Lincoln Memorial and Washington Monument. These present fab photo opportunities, especially if visited during spring, when the cherry blossoms are in full bloom.
As for peaking kids' interest, head to the National Air and Space Museum where they can spot the Wright Brothers Flyer and the Apollo 11 Command Module. The Smithsonian National Museum of Natural History is another must-see - don't miss the 45-foot North Atlantic Right Whale.
Accommodation: Where to Stay in Washington, D.C.: Best Areas & Hotels
14. Tanque Verde Ranch, Tucson, AZ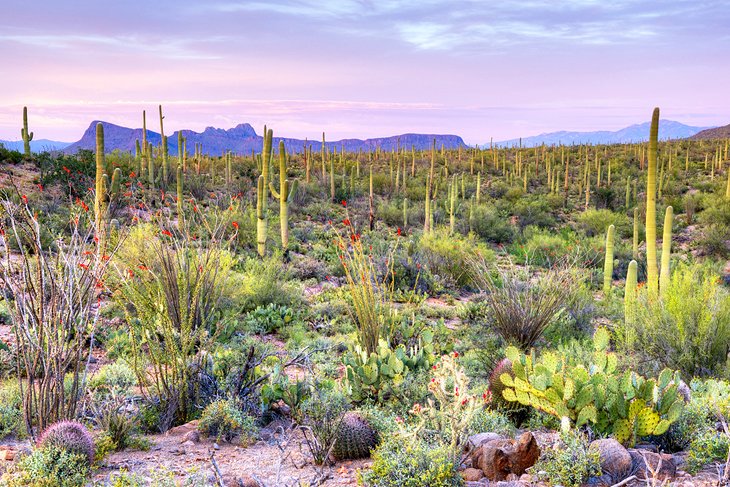 Who didn't want to be a cowboy (or cowgirl) when they were a kid? A stay at this luxurious dude ranch will allow you to unleash your inner Will Rogers while riding horseback through the mountains.
Other family-friendly activities include guided hikes or jeep journeys through the desert to canyons and secret waterfalls. The kids' programs are fantastic. From watercolor painting to holding a snake at the nature center to fishing in the 1.5-acre catch-and-release lake, your kids won't have a chance to say, "I'm bored."
15. Sandusky, Ohio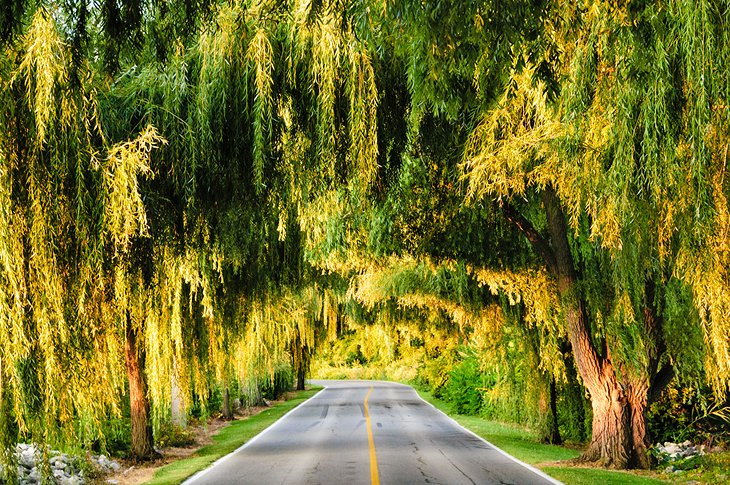 Roller coasters and water parks and airboats, oh my. This small town offers a one-stop shop for every family member. From the region's impressive Cedar Point amusement park to a more laid-back Lake Erie island cruise, Sandusky is a great jumping-off point for a family day out filled with adventure.
Play Wizard's Journey miniature golf at the Ghostly Manor Thrill Center, slide down one of the waterslides at Great Wolf Lodge or board a ferry to Put-in-Bay. Don't miss out on the Merry-Go-Round Museum, which will appeal to your inner child.
Accommodation: Top-Rated Resorts in Sandusky, OH
16. Minneapolis, MN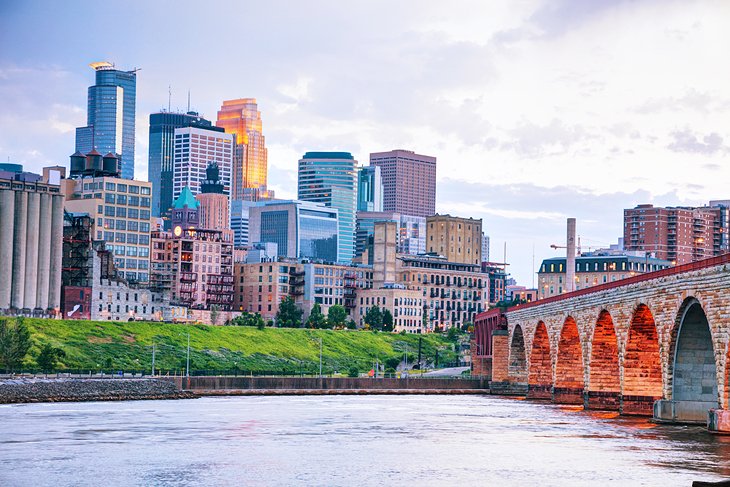 Let's be honest, few people would pick Minneapolis for a family vacation. That means they're missing out! As stated on the city's website, Minneapolis is "the biggest underestimated place in the north." It boasts the impressive Minneapolis Institute of Art, multiple theaters, and a variety of great dining options.
Rent a canoe, feed the ducks, or enjoy a walk by the water at the picturesque Chain of Lakes. Take the kids fishing or spend a few hours at the Science Museum of Minnesota.
Stop by the Minneapolis Sculpture Garden for interesting vacation photos – ever seen a 7,000 pound bent spoon topped with a cherry? How about a humongous blue rooster? You'll catch them both, plus 38 other unique sculptures here.
Finally, reward the kids with a trip to the Nikelodeon-themed amusement park inside the Mall of America. Or, you can opt out of the roller coasters in favor of some retail therapy.
Accommodation: Best Hotels in Minneapolis