13 Top-Rated Things to Do in Sandusky, OH
We may earn a commission from affiliate links ()
Life along the waterfront in Sandusky, Ohio makes every day feel like a vacation day. This small town is reinventing itself. Historic buildings are renovated into restaurants serving up locally sourced food, and bayside experiences make a visit to Sandusky worthy of more than just a weekend.
Sandusky caters to those looking for a quick getaway destination, with day trip options like Cedar Point amusement park and a ride aboard the Jet Express to Put-in-Bay, but the number of things to do in the area are expanding to give vacationers a reason to stay longer. Sandusky also has a number of resorts to make your stay feel like more of a holiday.
The water is the main attraction. While it is mostly enjoyed outside on Lake Erie, Sandusky is home to several indoor water parks, making it a year-round destination. Take a stroll on Jackson Street Pier to watch a stunning Lake Erie sunset, or relax on an island cruise around the bay as you soak in one of the top getaway destinations in Ohio.
For more sightseeing ideas, read our list of top attractions and things to do in Sandusky.
1. Ride the Coasters at Cedar Point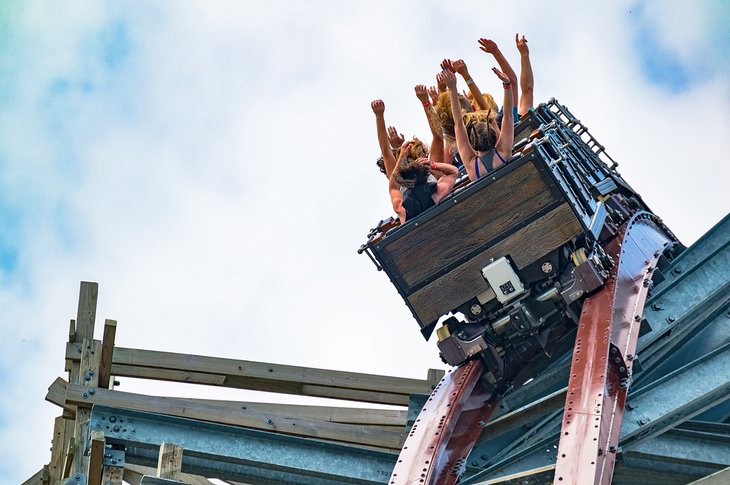 Cedar Point amusement park, on the shores of Lake Erie, is one of the best places to visit in Ohio, with new roller coasters and attractions added every year. You can easily spend several days at the park and park-owned attractions.
Cedar Point is known for its 18 roller coasters, like Gemini, Raptor, and Blue Streak. Other popular thrill rides are Professor Delbert's Frontier Fling and the heart-palpitating Power Tower.
For the non-extreme thrill seekers, the park has family-friendly rides and top entertainment venues. Cedar Point Shores Waterpark has slides, a lazy river, and wave pool where you could spend an entire day. The Sports Force Parks is a unique sporting complex that caters to the sports-minded crowd, with soccer fields, ropes courses, and trampolines.
Cedar Point's attractions and parks are all located in the same vicinity, and this is a great place to base yourself. There are three hotels and a campground on the property, where you can stay for your trip, or you can stay in Sandusky.
Address: One Cedar Point Drive, Sandusky, Ohio
Official site: https://www.cedarpoint.com/
2. Make a Splash in the Kalahari Resorts Water Park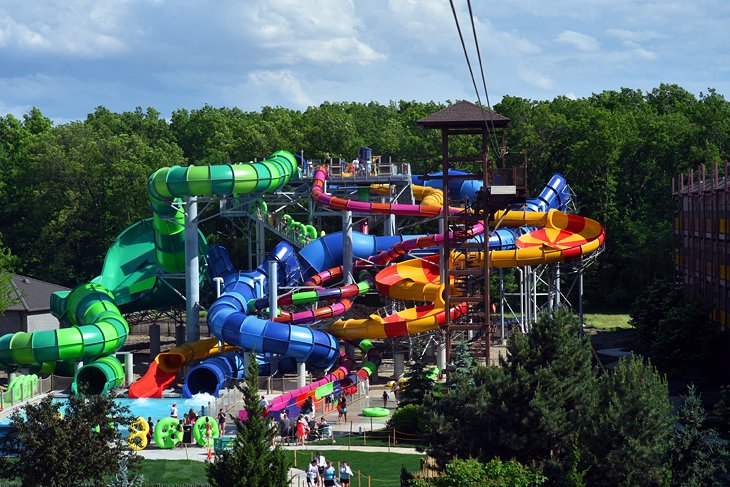 Kalahari is a popular indoor/outdoor water park that is as much fun for adults as for the kids. It is one of the best places to visit in Sandusky for families looking for easy lodging and attractions in one place.
The main attraction is the extensive indoor and outdoor collection of waterslides, wave pools, and lazy rivers. With Kalahari's non-water excursions, you can easily spend several days trying to do everything.
The Safari Outdoor Adventure Park is a nice break from the waterslides, with a challenging ropes course, zipline, and climbing wall. The interactive Safari Adventures Animal Park is a must-visit during your stay, where you will see animals like camels and birds that are not normal for a water park.
The Kalahari Resort is known for combining lodging and water park passes, so you may want to stay here if that is where you will spend most of your time, or you are visiting in the winter.
Address: 7000 Kalahari Drive, Sandusky, Ohio
Official site: https://www.kalahariresorts.com/ohio
3. Merry-Go-Round Museum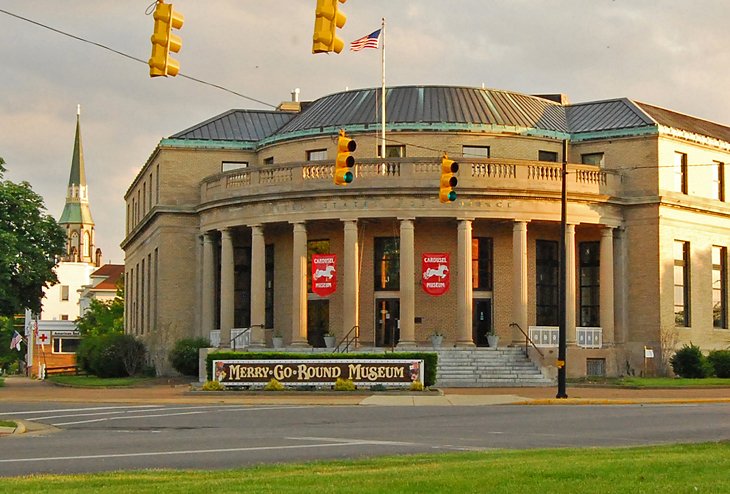 The idea for the Merry-Go-Round Museum in Sandusky was born after the US Postal Service issued a series of carousel stamps in 1990. The museum has become a main stop in Sandusky ever since, featuring nostalgic and historical merry-go-round artifacts.
Enjoy the displays of painted carousel horses, restored merry-go-round memorabilia, miniature carousels, and other artifacts that have become a part of the museum's collection over the years. Be sure to spend some extra time at the fully renovated New York carousel and in the museum's unique gift shop.
Address: 301 Jackson Street, Sandusky, Ohio
Official site: http://www.merrygoroundmuseum.org/
4. Take a Ride on the Jet Express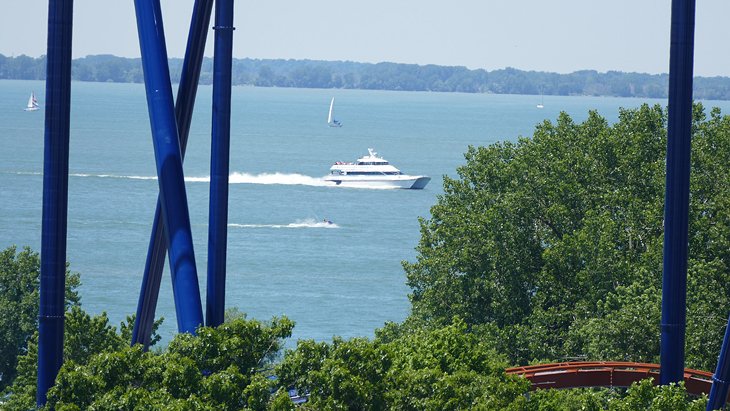 Sandusky is the ideal home base to take a day trip to nearby Put-in-Bay or Kelleys Island on Lake Erie. Jet Express is an exciting ferry trip to the islands to explore lighthouse attractions and watersports, and enjoy an array of resort-style restaurants.
The popular islands in the area draw a high volume of tourists. If you plan to visit both islands, it is best to schedule one day for each and return to Sandusky in the evenings. Pay close attention to the time of the last ferry departure for the day for your return trip to Sandusky.
Besides being a ferry to the Lake Erie Islands, Jet Express offers day excursions with experiences like lighthouse tours and trips to Point Pelee, where you can enjoy a unique birding opportunity at this important migration path location.
Address: 101 W. Shoreline Drive, Sandusky, Ohio
Official site: https://jet-express.com/
5. Hit the Waterslides at Great Wolf Lodge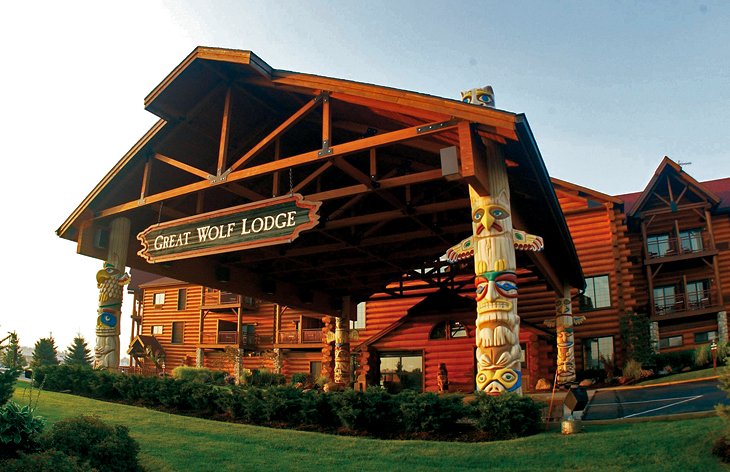 The indoor water park at Great Wolf Lodge works well for the sometimes unpredictable Ohio weather. The most popular attractions at the lodge are understandably at the water park. Waterslides like Otter Run and Totem Towers are traditional slides, but families who want to kick it up a notch should tackle the four-story-tall Alberta Falls tube slide, where you can ride in tandem.
The lodge has activities like pajama parties, craft times, entertainment, and MagiQuest magic adventures that can break up the swimming opportunities during your stay. Be sure to experience the wolf print waffles at least once for breakfast at the Gitchigoomie Grill.
You can stay at Great Wolf Lodge to easily access activities. There are family suites available, with bunk beds and a makeshift cabin for a comfortable lodge experience. The lodge also offers guests extras, like kid activities and character appearances during story times.
Address: 4600 Milan Road, Sandusky, Ohio
Official site: https://www.greatwolf.com/sandusky
6. Maritime Museum of Sandusky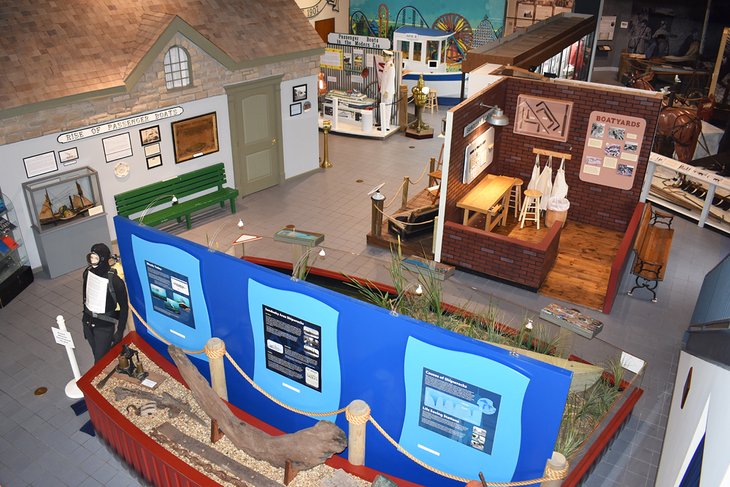 The Maritime Museum in Sandusky provides a snapshot of the maritime activity over the years in the Sandusky Bay. The museum is as educational as it is fascinating, with exhibits on commercial fishing, shipwrecks, and even pirates in the area.
The interactive displays let you be a part of maritime history and its influence on the region. One of the most unique displays in the museum includes authentic artifacts from the Convict Ship, which was a floating prison that ended its journey in Sandusky.
The Underground Railroad exhibit gives insight into the role that Sandusky played in the Underground Railroad helping to transport slaves across Lake Erie into Canada. There is a full-size replica of the aft of the type of boat used for this, called a Sharpie. These boats were traditionally used in the fishing industry and became nicknamed abolitionist boats for their role helping to free slaves.
Another notable exhibit is the knot-tying adventure, set up around a vessel that is fun for kids as they learn about the use of different kinds of knots.
The museum hosts regular educational programs throughout the year, so check the calendar before you visit. Be sure to stop by the Maritime Museum gift shop, where you will find unique maritime-themed items, from lighthouses to pirates and historic postcard replicas.
Address: 125 Meigs Street, Sandusky, Ohio
Official site: http://www.sanduskymaritime.org/
7. Cool Off at Castaway Bay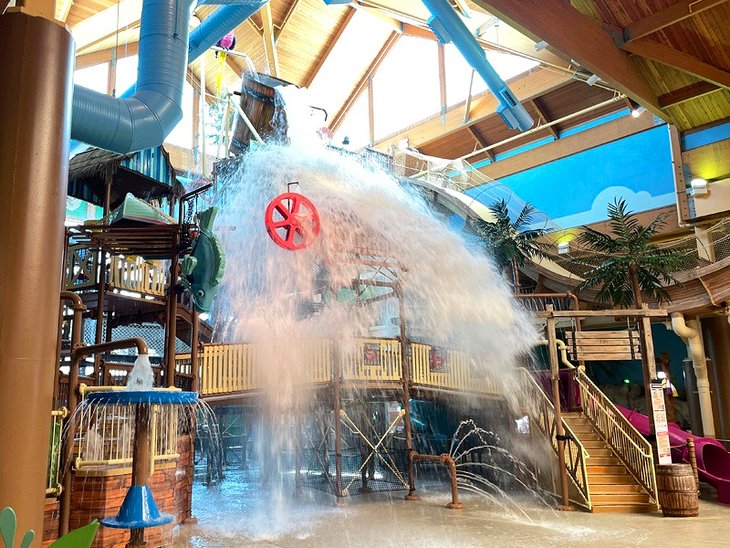 The Caribbean-themed Castaway Bay is an indoor water park, with slides and rides for every age group. This is a year-round water park, with lagoons, a wave pool, high tube slides, and areas to relax with your family.
The water park pools accommodate various age ranges, from splash areas for very young children and tandem raft waterslides to a 50-person hot tub.
When you need a break from the water, check out the scheduled crafts events and Caribbean games that are available at the resort. There is even a 6,000-square-foot arcade center where kids will want to spend some of their time. Events change daily, so be sure to grab a daily newsletter to see what is available during your stay.
Address: 2001 Cleveland Road, Sandusky, Ohio
Official site: http://www.castawaybay.com/
8. Firelands Adventure Tours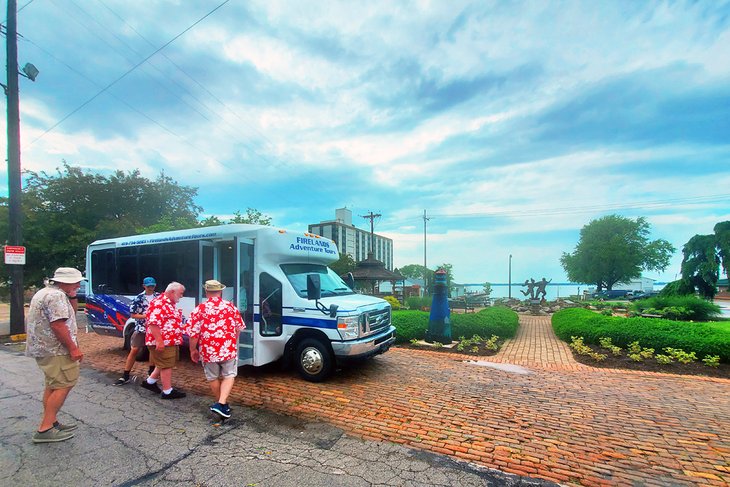 A great way to explore Sandusky and the region is on a guided bus tour offered by Firelands Adventure Tours. The daily tours depart from Jackson Street and take riders through downtown, past historical landmarks and to some of the most scenic spots in the area.
The guided two-hour tours give visitors a well-rounded history of Sandusky and its role in the Underground Railroad. This is a nice starting point for visiting the area, as it will highlight museums and other locations that you can visit during your stay.
Official site: https://firelandsadventuretours.com/
9. Ghostly Manor Thrill Center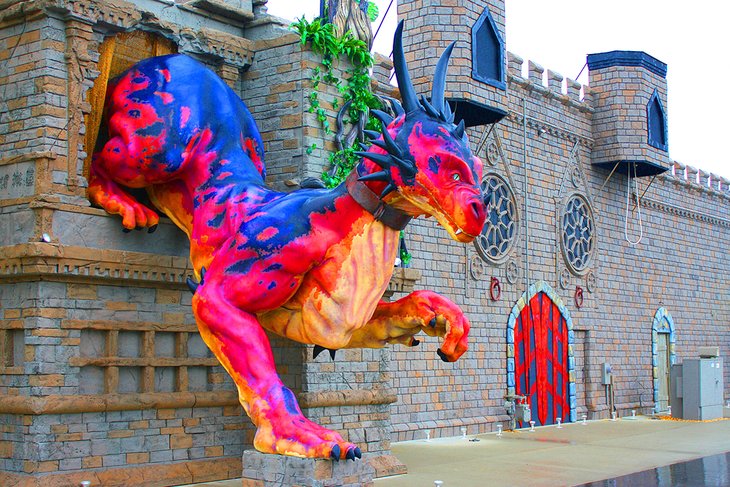 Adventure is the name of the game at the Ghostly Manor Thrill Center in Sandusky, which has a range of things to do, from strategic to family-friendly. The Escape Room plays off the popular escape adventures, where you and your crew must solve clues in order to get out of a room in the time allotted.
Wizard's Journey miniature golf is a relaxing way to spend an afternoon or evening as you putt through waterfalls and obstacles. The Ghostly Manor Thrill Center also offers an arcade, roller skating, bounce house, and a 4D theater.
Address: 3319 Milan Road, Sandusky, Ohio
Official site: http://www.ghostlymanor.com/
10. See Sandusky by Bike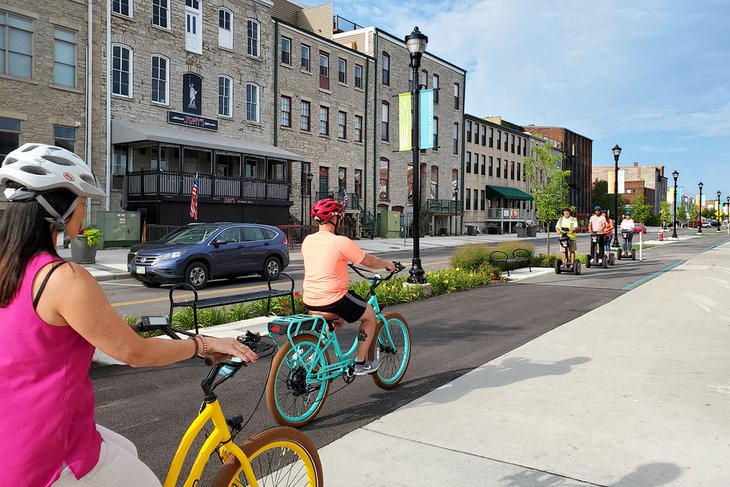 Sandusky is an easy place to get around by bike, and there are several rental companies in the city. Traditional peddle bikes are available from Paddle & Climb, and electric bikes can be rented from Sandusky Pedego.
There are several models available to fit the needs of all types of riders. You can also take a guided electric bike tour of Sandusky.
You can ride to all of the local restaurants and museums, making the bikes your transportation, or just enjoy them for a day, making your way to the local parks and attractions.
11. Goodtime I Lake Erie Island Cruises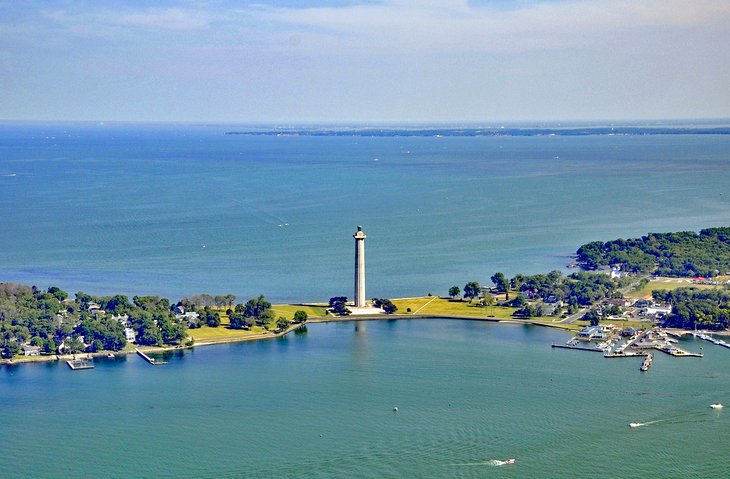 Goodtime I island cruises are a popular way to enjoy the Lake Erie shoreline. The cruises operate from May through October. Hop on board for a Sunset Bay Cruise as you wind down the day with entertainment, snacks, and a beautiful northern Ohio sunset. One of the most popular cruises is the Island Hopping Cruise.
This is a great way to take a day excursion to the islands surrounding Sandusky. The day cruise takes you to Kelleys Island and Put-in-Bay, where you can get out and explore for several hours before heading to the next location. The company offers themed cruises throughout the year that tie into sporting events and holidays.
Address: 109 West Shoreline Drive, Sandusky, Ohio
Official site: http://www.goodtimeboat.com/
12. Sandusky Speedway
The Sandusky Speedway is a fun night out if you are looking for something to do. A variety of cars, from stocks to modifieds, take to the track in-season with high energy race evenings. Throughout the season there are special event evenings like pit tours for kids, $1 hot dog nights, and more.
The race season generally runs from April through October. You will want to check the Sandusky Speedway website for more information about upcoming races before your visit.
Address: 614 W. Perkins Avenue, Sandusky, Ohio
Official site: www.sanduskyspeedway.com
13. Pickerel Creek Wildlife Area
To explore some of the more natural surroundings near Sandusky, you can drive about 20 miles to the Pickerel Creek Wildlife Area. The area is a restored wetlands with lots of wildlife. There are wooden boardwalks throughout that are nice to walk along and see some of northern Ohio's protected forest and wetland areas.
One of the best views of the area is from an observation tower located just east of the park on Route 6. This is a great spot to watch for native wildlife, like the white-tailed deer and migrating birds that frequent the region.
Address: 3451 County Road 256, Vickery, Ohio
Official site: www.wildlife.ohiodnr.gov/pickerelcreek
Where to Stay for Sightseeing in Sandusky
More Must-See Places to Explore in Ohio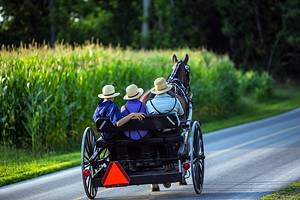 While the shores of Lake Erie and the islands of Put-in-Bay and Kelleys Island are popular vacation spots, Ohio is ready to serve up whatever strikes the mood for your getaway.
The big cities of Columbus, Cleveland, and Cincinnati are perfect for weekend getaways, but just beyond the city lights are quiet national and state parks and the back roads of Amish Country. If your trip to the Buckeye State is more action-packed, you will want to explore the fantastic fishing, ziplining, and outdoor adventures that exist in the diverse quadrants of Ohio.