16 Top Things to Do in Boston in Winter
Winter in Boston is no joke. With lows bottoming out at around 19 degrees in January, and highs averaging in the high 30s to mid-40s from December through February, you'll need to pack layers while visiting Boston in winter. Don't let the cold dissuade you from an early year visit. Boston is at its most majestic (not to mention quietest and cheapest) during the most frigid months.
Fans of the white stuff will rejoice while sightseeing around Boston in the winter, especially if they arrive in January or February, when the average snowfall ranges from 12 to 14 inches. The fresh powder is optimal for sledding through Boston Common or snowshoeing at Gore Place. There are so many fun things to do in Boston in winter that you'll almost forget that it's cold.
Hit the city during the Holidays, and you'll be blessed with pretty illuminations at the Museum of Fine Art's Festival of Lights, fun tree lighting ceremonies throughout town, Hanukkah celebrations at Faneuil Hall, and an impressive First Night celebration on New Year's.
Plan your cold weather visit with our list of the best things to do in Boston in winter.
1. Skate or Sled in Boston Common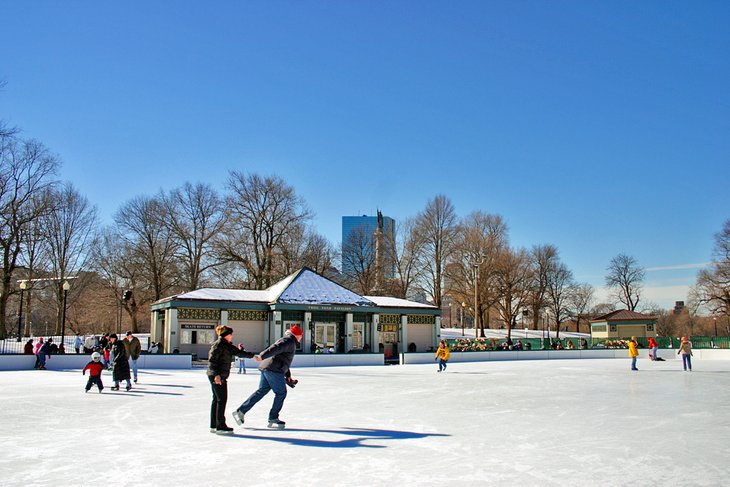 Unleash your inner Michelle Kwan (or perhaps just try to make it around a lap without falling) on the Boston Common Frog Pond. Set in the heart of the oldest public park in the country, this beloved pond is home to a skating school, and offers skate rentals, including seal-shaped aids to help little ones (or wobbly adults) find their balance.
Once you're well and truly chilled, or tired from landing so many triple axels, head to the Frog Pond Café for some warm and hearty comfort food and hot chocolate. The rink is open from November through March, and skating on it is one of the best things to do in Boston in winter.
If you're lucky enough to visit during a snowfall, grab a sled or a cafeteria tray and head to Flagstaff Hill. This is one of the best-known sledding destinations in the city.
2. Walk the Freedom Trail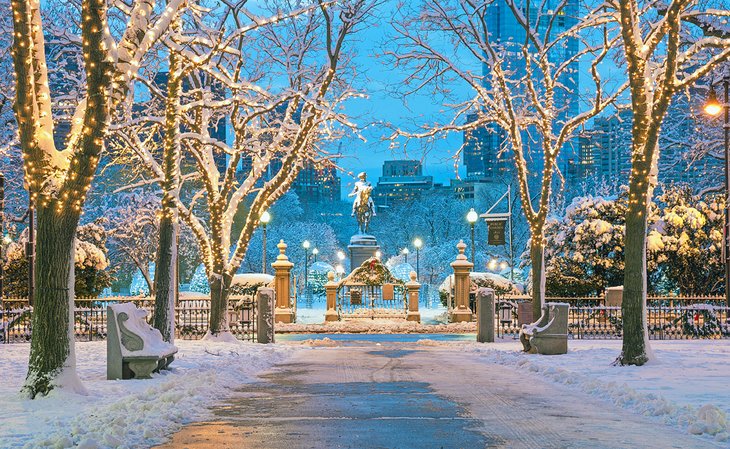 While a smattering of snow might make it hard to spot the 2.5-mile-long red-brick line marking the Freedom Trail in winter, it's still one of the best places to visit in Boston. This long, winding path passes 16 of the city's most important historic sites, including the Massachusetts State House, Old South Meeting House, Old State House, and the site of the Boston Massacre.
The path also leads to Faneuil Hall, home of an iconic marketplace worthy of a few hours at least. From shopping to eating to watching a dance show or concert, there are so many fun ways to pass the time at this historic locale. Plus, Quincy Market is just next door.
3. Admire the View from the Prudential Skywalk Observatory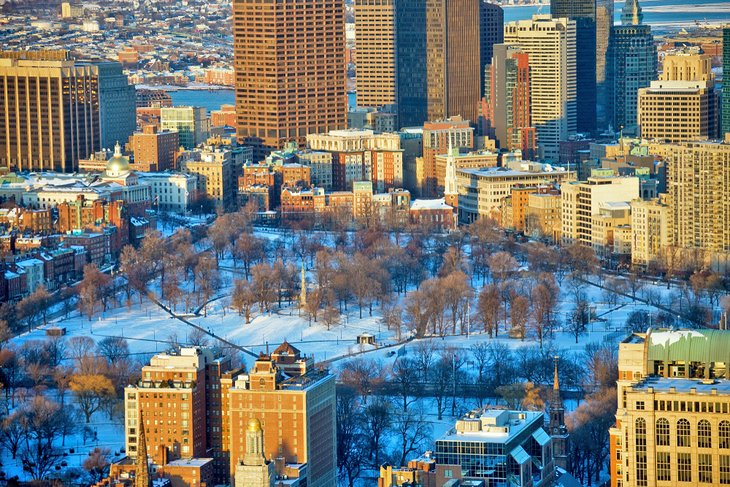 The most incredible view of Boston can be found at the Prudential Skywalk Observatory. The best time to visit is during the late afternoon, when you can watch the sunset alight the sky with pink and orange hues.
Set on the 50th floor of the Prudential Building, the Skywalk Observatory is one of the top tourist attractions in Boston. Visiting during the winter rewards travelers with an impeccable, 360-degree view of the snowcapped brownstones, powder-laden streets, frozen Charles River, and whitewashed Boston Common. On a clear day, you can see as far as 80 miles away.
Inside, you'll stay nice and toasty while learning about the city's history through interesting and interactive exhibits.
4. Explore the Museums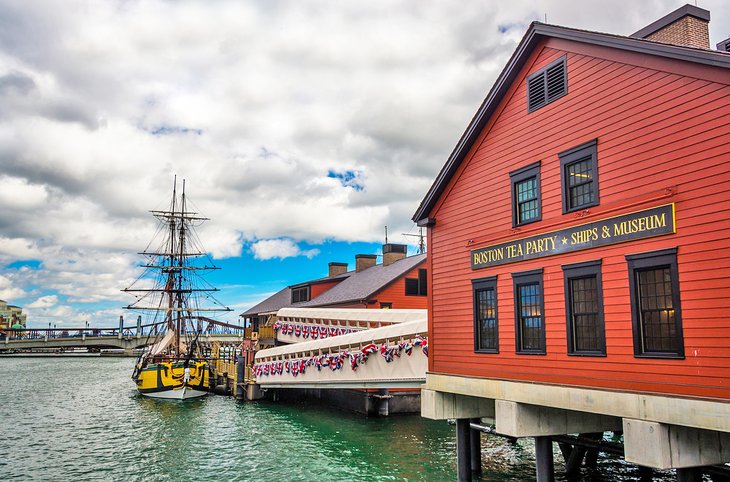 Good news for those looking for an inside activity. Boston is home to some of the country's oldest (and some would say best) museums. The Boston Tea Party Ships & Museum is unmissable, and easily one of the best places to visit in Boston in winter.
This iconic, floating spot offers visitors an impressive way to step back in time to 1773. Actors roam the recreated tea ships to help educate and entertain visitors who will all get a chance to throw "tea" overboard. Insider's tip: Visit on December 16th to catch the annual tea party reenactment.
The Museum of Fine Arts Boston is another top attraction in Boston. Here, visitors can gape at masterpieces in every genre, ranging from ancient Egyptian sculptures to intriguing photography to modern street art. Insider's tip: celebrate Diwali at the ancient festival of lights in mid-November.
Treat the kids to a day at the Boston Children's Museum. Explore bubbles in the Science Playground, create something awesome in the Art Lab, or visit a Japanese silk merchant's home.
5. Drink Hot Chocolate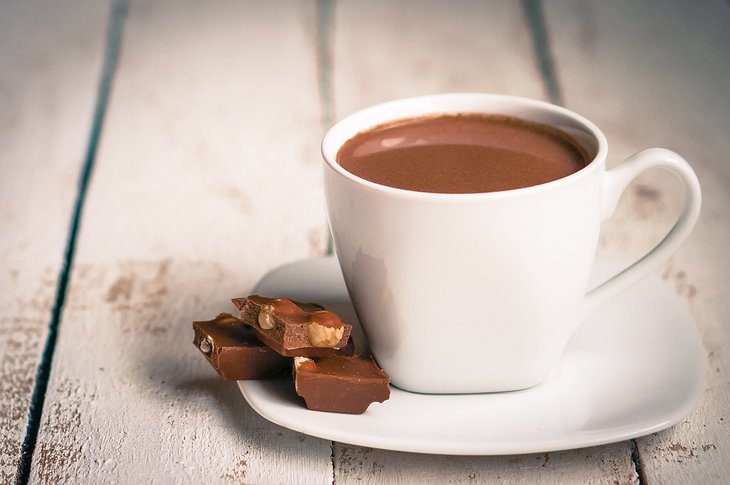 There's no better drink to warm your chilled bones than a sweet cup of hot chocolate. From sickly sweet to spicy to vegan, winter travelers will be rewarded with a wide variety of hot chocolate options to tickle their taste buds. Here are our favorite spots:
Tucked away on Clarendon Street, L.A. Burdick Chocolates is tiny yet beautiful, and boy does it smell great! Be prepared to meet many others here while sampling the creamy chocolates and the yummiest hot chocolate around. Insider's tip: the vegan dark is just as good as the milk. Grab a bag to bring home.
While Thinking Cup is best known for its coffee, you'd be amiss to avoid sampling its French hot chocolate. Rich and creamy, it's made with 64 percent Tainori Valhorna drinking chocolate. Insider's tip: there are three locations to choose from: Boston Common, the North End, and Back Bay.
1369 Coffee House has two locations: Inman Square and Central Square. That's a good thing since its offerings are both unique and unmissable. Ever had Mexican hot chocolate? Its spicy blend of coriander and cinnamon will awaken your senses, while the Dutch Homemade Hot Chocolate is a sumptuous gift to your mouth. Technically in Cambridge, it's a short, 15-minute (or less) commute.
6. Tour the Taza Chocolate Factory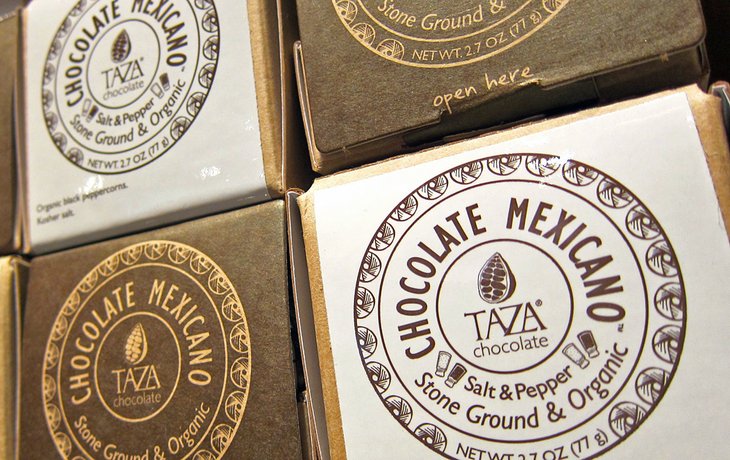 Face it, there's no such thing as too much chocolate. That's why we had to add a tour of the Taza Chocolate Factory to our list of the best things to do in Boston in winter. You're welcome!
Technically in Sommerville (a 14-minute drive from Boston Common), this top attraction is a must-see (and taste). Famed for their stone-ground chocolate, Taza offers tours every Monday through Sunday to introduce visitors to their intricate treat-making process. It includes samples!
Insider's tips: Kids will love you forever if you take them to Taza Cacao Scout Bingo or Chocolate Story Time on a weekend morning. Be sure to book in advance, as the spots fill up almost as quickly as your belly will.
It's impossible to leave here empty-handed, so expect to be tempted into purchasing anything from the entire Chocolate Mexicano collection to a few bags of the delectable sea salt and almond dark bark.
7. Watch a Play in the Theater District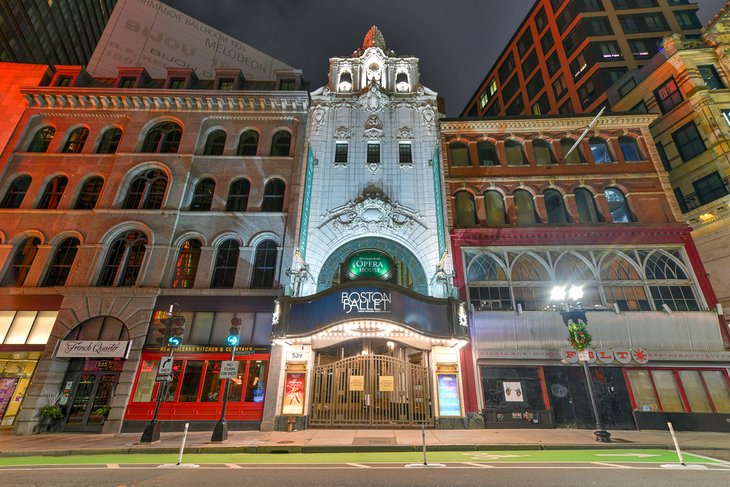 Boston's main theater district consists of over a dozen venues set in the downtown core. Whether you're looking to attend a Broadway musical, Christmas-themed performance, or dance show, you'll find it all (and so much more) in this glitzy area.
Even if you aren't a fan of opera, you should visit the iconic Boston Opera House. A Washington Street staple, this lovely Baroque building is an example of luxury at its best. During the months of November and December, this is where you'll find The Nutcracker ballet, a holiday season must-see, especially for those traveling with kids.
Don't miss a trip to the Colonial Theatre on Boylston Street. Recently revamped in an extravagant (and very costly) renovation, the building's innards are intriguingly ornate. This is also where many popular shows have premiered before moving on to New York's Broadway.
8. Shiver While Frostbite Sailing in Boston Harbor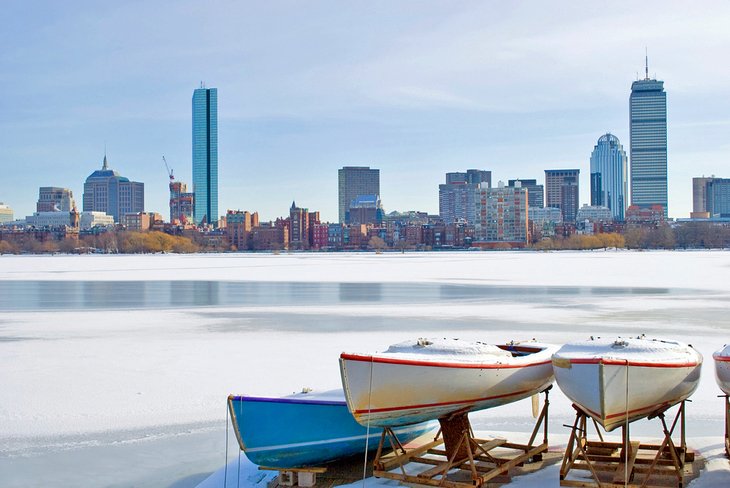 Only hardcore sailors would be willing to rip through the frigid waters of Boston Harbor between November and April. Apparently, there are a ton of people willing to do just that. If you're one of them, bundle up and head to the Boston Sailing Center in Lewis Warf or Winthrop Frostbite Sailing Club in Winthrop (near Boston's Logan airport).
In addition to the exhilaration you'll feel as the frosty breeze hits your cheeks, you'll be rewarded with an unbeatable view of the city. A sailing newbie? No worries. You can take lessons at the sailing center, but you'll want to bundle up.
Not willing to risk falling in (or getting frostbite)? Check out the sailing centers' websites to find race times, and head to the harbor to watch from the dry shore with a cup of something hot and steamy to warm your hands.
9. Shop 'Til you Drop at the Prudential Center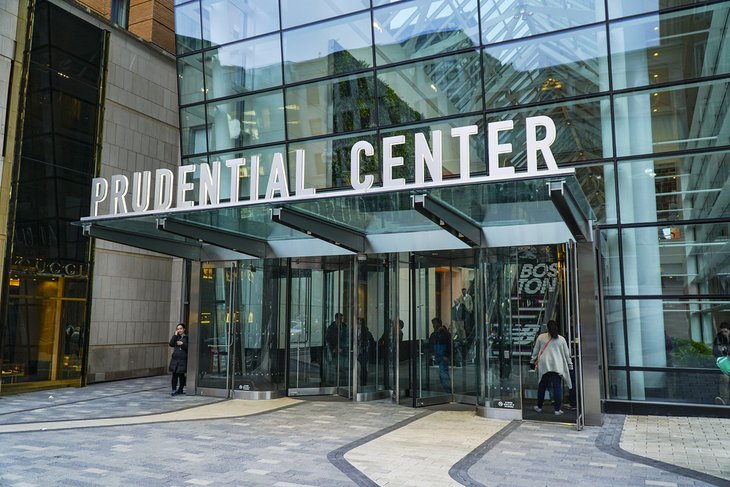 Whether you're looking for holiday gifts or hoping to spend the day in a cozy, indoor spot, Prudential Center (called "The Pru" by locals) won't let you down. They've got all the big names, like Saks Fifth Avenue, Ann Taylor, Canada Goose, Lululemon, L'Occitane, and Sephora. You can even buy a Peloton bike or an armful of books from Barnes and Noble.
When it's time to eat, get your nosh on at one of the many tasty restaurants. Our faves include: Wagamama for noodles (their juices and dumplings are divine) and Sweet Green for a healthy break (the crispy rice bowl is delish). Eataly offers visitors a three-floor Italian dining and shopping experience.
10. Visit a Holiday Market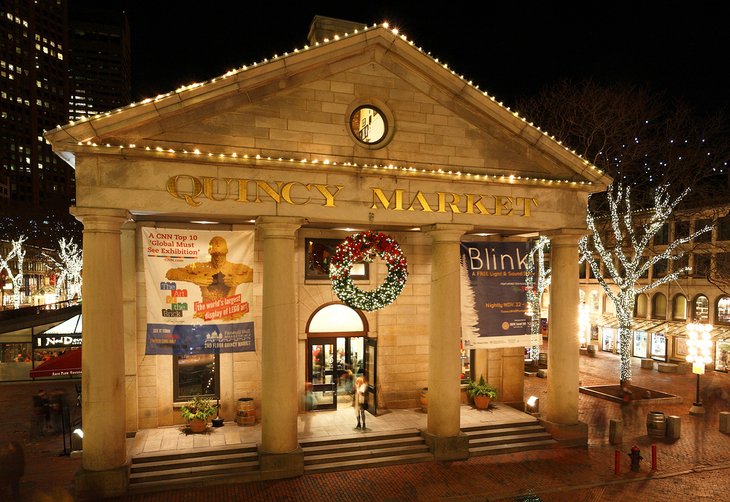 What's the holiday season without a market? Held annually at the City Plaza Government Center, the Boston Winter Holiday Market is one of the most popular events in Boston, attracting close to 100,000 visitors each year. It opens the day before Thanksgiving and runs through New Year's Eve, offering visitors an ideal place to find the most unique holiday gifts.
The market's eclectic shops are housed in adorable European-looking "chalets," and you'll find a ton of tasty treats to fill your belly, as well as a wide range of festive shows and other entertainment to up the fun factor at this top winter attraction in Boston.
Love markets and craft fairs? Old South Church (in Copley Square) hosts an annual Christmas Fair in early December. It's worth a visit just to ogle at the building's gorgeous architecture.
The South Boston Holiday Market is another one-day wonder held in early December at the Ben Franklin Institute. You'll be hard-pressed to find more innovative food, jewelry, and clothing designs than those on offer at this unique spot.
11. Cheer for the Home Team at a Celtics or Bruins Game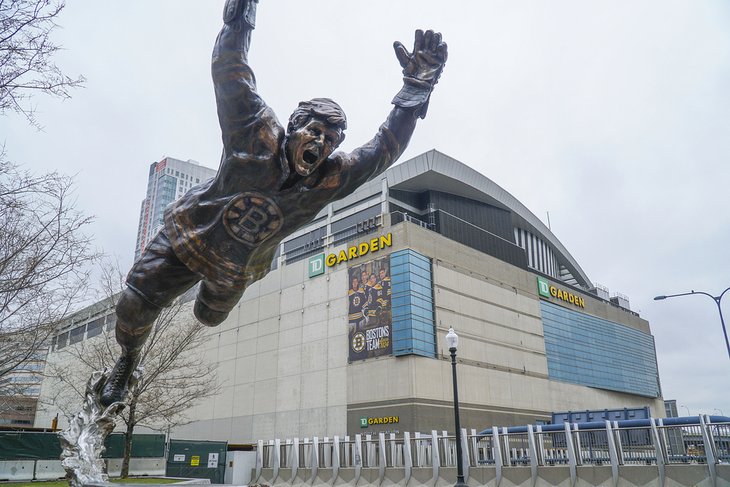 It's easy to get excited while watching a game at the TD Garden. The official home of basketball legends the Boston Celtics (they've won 17 NBA Finals) and hockey champs the Boston Bruins, this popular sports and entertainment venue is the largest of its kind in New England, and catching a game is one of the best things to do in Boston in winter.
Visited by more than 3.5 million people annually, the venue boasts over 200 events a year, so you might also be able to catch a concert while you're in town. Grab a bite at one of the Garden's three private restaurants or settle in to enjoy the game with Cheetos popcorn, nachos, burgers, or fries at one of the on-site concessions stands.
12. Take an Old Town Trolley Tour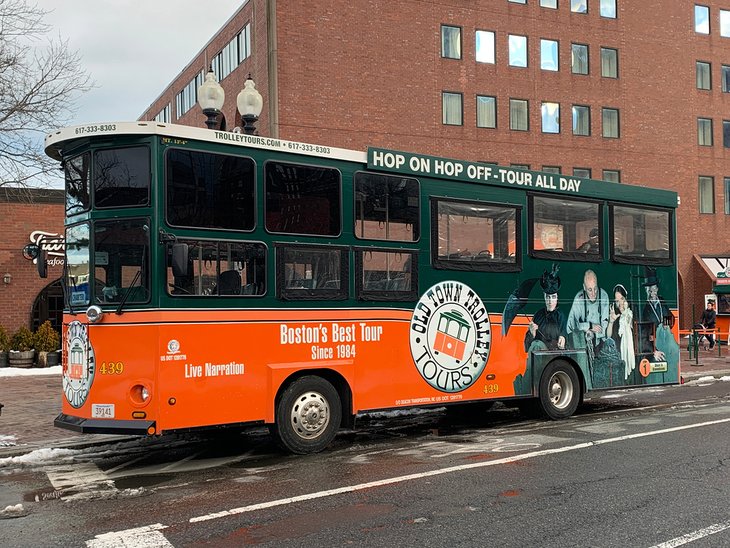 Walking through slushy streets can get annoying after a while. Take a break while still seeing the sights with a ride on the Old Town Trolley. Prepare to spend at least 100 minutes riding around town, listening to the guide's fantastic stories as he or she narrates your journey through the city's best spots.
Hop off at one of the 19 stops to enjoy the restaurants, shopping, or historic sites up close. Then, hop back on when you're ready to travel to the next destination. No need to futz around with parking or navigate around snowbanks, let the trolley driver do the hard work while you sit back, relax, and soak up the heat.
13. Snowshoe at Gore Place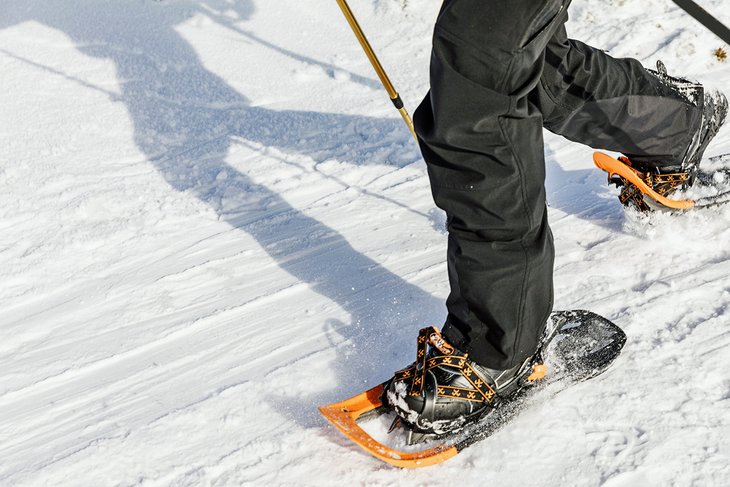 Technically outside Boston, Gore Place sits a mere nine miles from the downtown core. This country estate, which spans 50 acres, boasts a historic mansion and a farm so close to the city, you'll forget you aren't there. Each winter, Gore Place allows visitors to practice a pastime many of us have yet to experience: snowshoeing.
For a small fee ($20 for adults and $10 for kids aged 6 to 12), adventure seekers can strap on a pair of snowshoes and trek atop the fluffy white stuff as they explore the vast grounds. No snowshoes? No problem! As long as the ground is covered in snow, you can rent them (for adults and kids) from the Carriage House.
Gore Place isn't the only snowshoe-worthy spot. Strap 'em on and head to the Esplanade, Boston Common, or the Weston Ski Track for more outdoor adventures.
14. Go Curling at Boston Seaport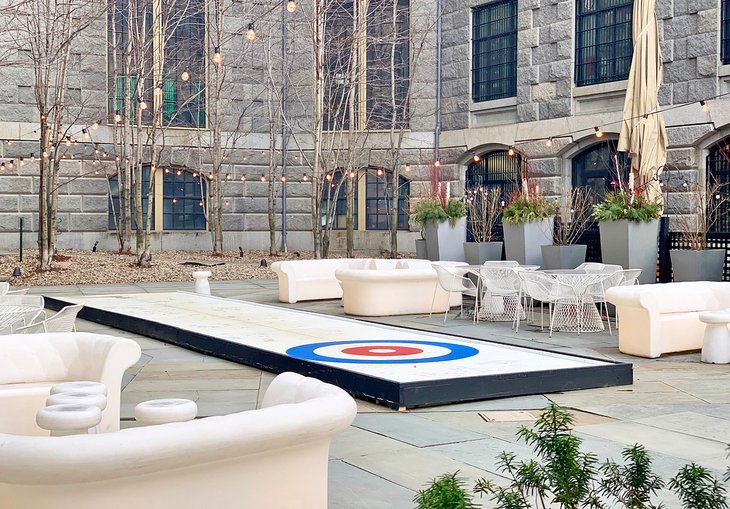 Snowport may well be the best thing to come to Boston Seaport, one of the city's hippest neighborhoods. You'll find it sandwiched between the waterfront and the historic Fort Point district, waiting to wow you with its fun (and sometimes free) activities.
In addition to iceless curling, this winter wonderland is jam packed with fun events the whole family will enjoy. Twirl around the 3,000-square-foot ice rink, munch on a baked waffle, or take a yoga class.
Didn't bring skates? No problem. You can rent them on-site, along with skating aids for less confident skaters. Not a fan of waiting your turn? Curling, which is offered for free, is open to reservations, so you can be guaranteed a slot when you arrive.
15. Curl up with a Good Book at Boston Public Library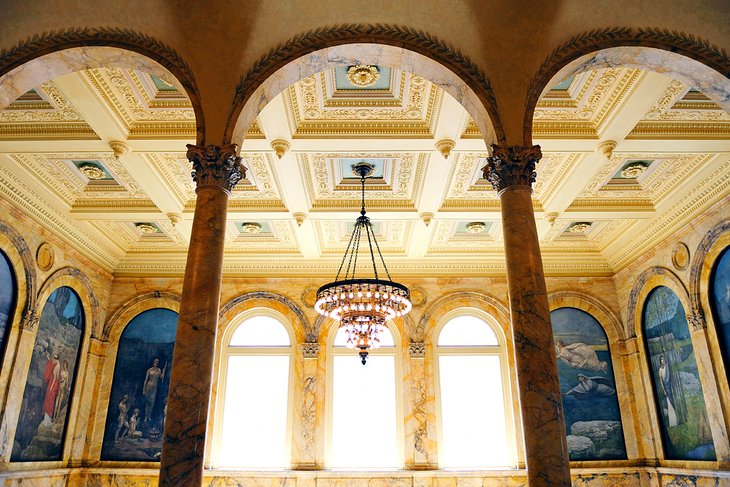 If you're looking for historic charm coupled with the intoxicating smell of old books, head to the Boston Public Library. Located on Boylston Street, a six-minute walk from Prudential Tower, the Central Library consists of two buildings located in Copley Square.
The historic McKim Building, which opened in 1895, was designed by architect Charles Follen McKim. Inside, you'll find the rich interiors and elegant touches you've read about, and a charm so inviting, you'll want to curl up at one of the desks with a good book.
The Bates Hall Reading Room is unmissable. Its emerald green desk lamps are almost as captivating as the ornate domed ceiling, intricate windows, and stone balcony.
The more contemporary, Boylston Street Building was opened in 1972 and designed by Philip Johnson. In 2016, it underwent a renovation, making this an uber modern space featuring impressive perks like a broadcasting studio.
16. Board the Mayor's Enchanted Trolley
Each December, the Mayor boards the Enchanted Trolley for a tour of the city. He spends a weekend (including Friday) aboard the festively adorned trolley, visiting the various neighborhoods throughout town and stopping at multiple spots to participate in tree-lighting ceremonies.
Join the fun festive activities, which include carol singing, holiday performances, and a visit (or more) with Santa. You can find out where the trolley will be and when online.
Looking for more bright lights? Check out Boston's First Night celebration, held every New Year's Eve to ring in the new year in style. You'll see fireworks, concerts, and other fun performances.
Map of Things to Do in Boston in Winter
Boston, MA - Climate Chart
Average minimum and maximum temperatures for Boston, MA in °C
J
F
M
A
M
J
J
A
S
O
N
D

2

-6

4

-4

8

-1

13

5

19

10

25

15

28

18

27

18

23

14

17

8

11

3

6

-2

PlanetWare.com
Average monthly precipitation totals for Boston, MA in mm.

100

84

98

91

82

82

78

86

88

96

101

95

Average monthly snowfall totals for Boston, MA in cm.

30

31

18

3

0

0

0

0

0

0

3

21
Average minimum and maximum temperatures for Boston, MA in °F
J
F
M
A
M
J
J
A
S
O
N
D

36

22

39

24

46

31

56

41

67

50

77

59

82

65

80

64

73

57

62

46

52

38

42

28

PlanetWare.com
Average monthly precipitation totals for Boston, MA in inches.

3.9

3.3

3.9

3.6

3.2

3.2

3.1

3.4

3.5

3.8

4.0

3.7

Average monthly snowfall totals for Boston, MA in inches.

12

12

6.9

1.1

0

0

0

0

0

0

1.3

8.1
More Related Articles on PlanetWare.com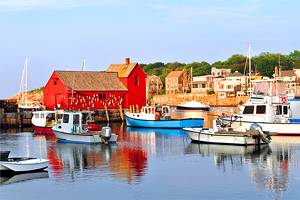 Unmissable Destinations in Massachusetts: The state of Massachusetts has so many great things to offer. From adorable small towns with storied pasts to sandy dune-lined beaches along Cape Cod, you will fall in love with these best places to visit.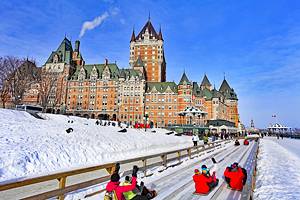 Other Places to Visit in Winter: In addition to scoring the best deals on hotels, heading to cold locations boasts a bevy of other bonuses (we're looking at you, Christmas markets and ski resorts). Begin with a look at our list of the best winter vacations in the U.S for ideas. In Canada, check out these fun things to do in Vancouver in Winter. Or, for a little more adventure, head to one of these top winter holiday destinations around the world that are packed with snow!