18 Top-Rated Tourist Attractions in Massachusetts
We may earn a commission from affiliate links ()
Art, music, colonial history, patriotic landmarks, shopping, idyllic beaches, laid-back islands, succulent seafood – Massachusetts has something for everyone. Take your pick from tourist attractions that range from classical music concerts by a world-class symphony orchestra to perfecting your tan on a pristine beach.
As one of the original 13 colonies, Massachusetts has preserved more than its share of historic landmarks from as far back as pilgrim days. But it's not all history – in Boston's vibrant Faneuil Hall Marketplace, you'll find fashions as new as tomorrow.
Landscapes are just as varied, and as you explore these must-see sights, you'll find rolling mountains, waves crashing on rocky shores, green pastures and farmlands, deep forests, and beautiful little postcard-perfect villages that Norman Rockwell immortalized in his paintings. To be sure of finding the best places to visit, plan your trip using this handy list of the top attractions in Massachusetts.
1. Freedom Trail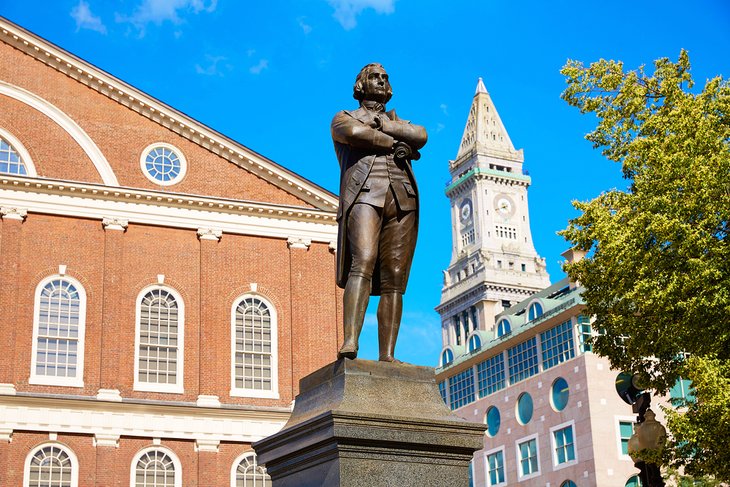 Some of Colonial America's most iconic landmarks mark Boston's three-mile Freedom Trail as it winds through the old city's narrow streets to connect 16 historic monuments and attractions. Follow the red brick line and brass medallions in the pavement, from the Visitor Center in the Boston Common all the way to the 54-gun frigate USS Constitution, "Old Ironsides," at the Charlestown Navy Yard.
Along the way, wander through two old burying grounds to find the graves of Paul Revere, John Hancock, and the first female to step off the Mayflower. The Old State House, Boston's oldest public building, was the scene of the infamous Boston Massacre, when five colonists were killed by British soldiers. A few steps off the Freedom Trail, at 1 Milk Street, is the birthplace of Benjamin Franklin, a site marked by a bust of the patriot, who was born here in 1706.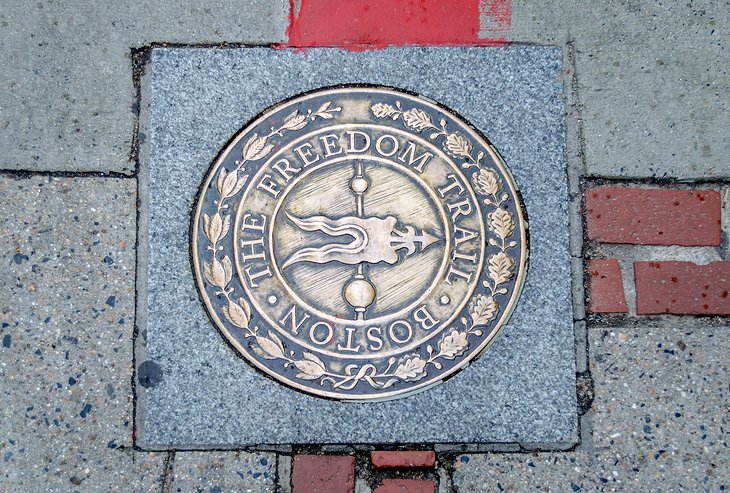 The trail's best-known attraction is Faneuil Hall, called the "cradle of liberty" for its role as the meeting-place of revolutionaries and later, of abolitionists. Along with a museum, it houses the stalls of Faneuil Hall Marketplace, which also includes three more long halls filled by pushcarts, food stalls, and shops.
2. Faneuil Hall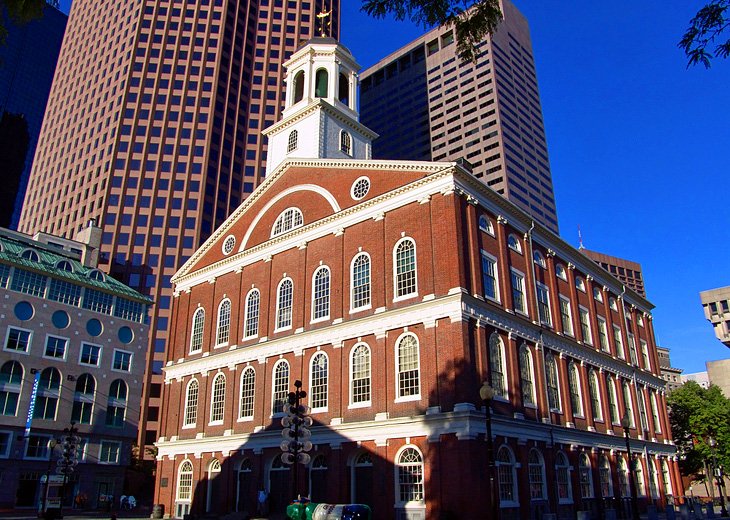 Built in 1740-42, Faneuil Hall was given to the city as a market hall by merchant Peter Faneuil. Along with a market, it was a place for public meetings well-used by colonists protesting British taxes and other grievances.
In the mid-19th century, it was the scene of anti-slavery meetings, rallies, and speeches. The Ancient and Honorable Artillery Museum on its top floor preserves paintings of battles, along with arms and uniforms.
3. Cape Cod Beaches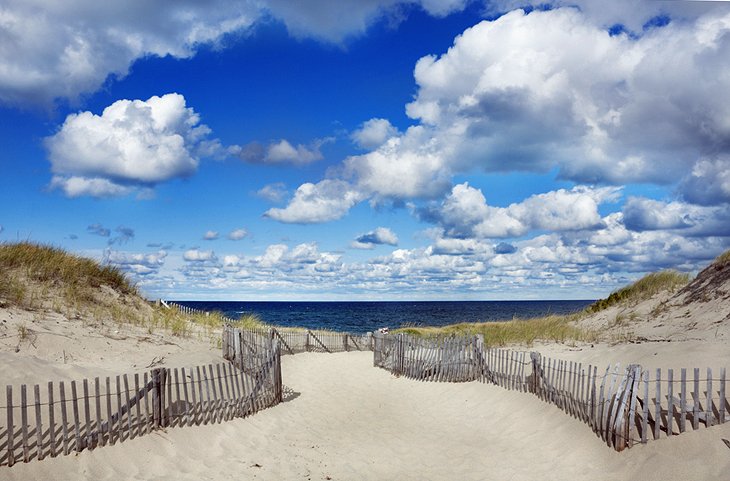 Cape Cod is a long, curving peninsula jutting out into the Atlantic, protecting Cape Cod Bay with its northward curve. Most of its 560 miles of shoreline is long white-sand beaches, often backed by dunes of waving sea grass. Many of them are crowded in mid-summer, but there is enough sand for everyone (although not always enough parking for their cars).
Look for the more uncrowded beaches on the quieter north shore, along Route 6-A, near Sandwich or Brewster. Chatham and Orleans both have especially scenic white beaches on the Atlantic-facing shore. Cape Cod's beaches are among the most beautiful places to visit in Massachusetts.
Cape Cod National Seashore protects nearly the whole eastern coast of the Cape, keeping a 40-mile stretch of sand and dunes almost unchanged since the 1800s. Walk its white sands, spot nesting shorebirds, and follow the Atlantic White Cedar Swamp Trail through its beautiful cedar woodlands.
4. Boston Common and Public Garden Swan Boats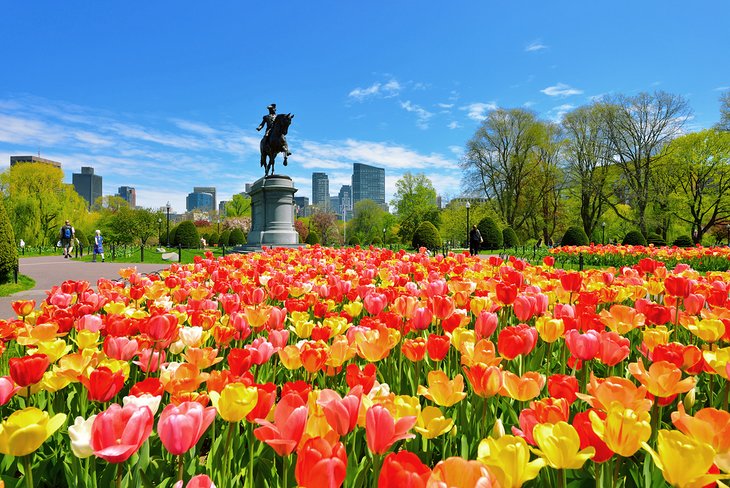 The Boston Common – along with the adjacent Public Garden – paints a large swath of green in the very heart of the city. Downtown streets border one end, Commonwealth Avenue and Back Bay the other. To one side is stately Beacon Hill; the Freedom Trail begins in the Common, the state house overlooks it.
The Common spans Boston's history, with the Central Burying Ground of 1756 at one corner and the next generation of Bostonians splashing in the Frog Pond in the summer, and skating on it in the winter.
5. Fenway Park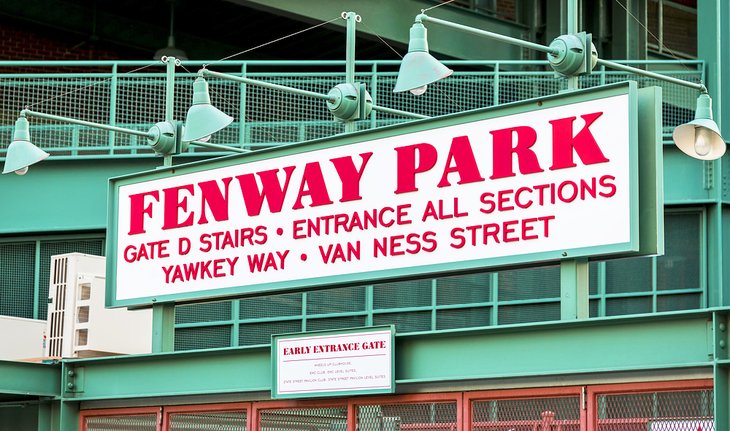 With all the nostalgic appeal of an old-fashioned ballpark, Fenway Park is beloved not just by New Englanders and Red Sox fans, but by baseball fans everywhere. Little changed in appearance from its opening in the spring of 1912, Fenway Park still has its hand-operated scoreboard and the legendary Green Monster, the 37-foot green wall in left field.
While most other cities have built new stadiums in the city outskirts, Bostonians have kept the old tradition of an inner-city venue for its home team, even though it has the lowest seating capacity of any major league ballpark.
6. Harvard Square and Museums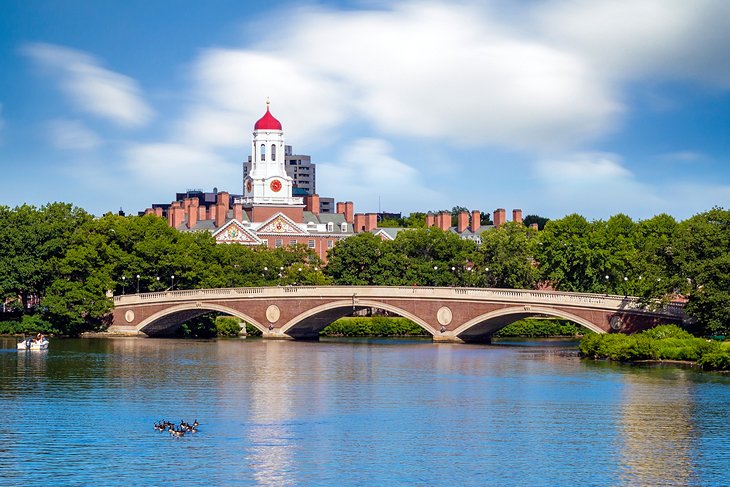 Harvard University, one of the world's leading academic centers, is an attraction in itself, filled with historic buildings and exceptional museums. But its surroundings are just as appealing to visit, as the shops, restaurants, cafés, and bookstores around Harvard Square throb with activity at any time of year.
The Harvard Art Museums now combine three major collections, each of which formerly ranked as major U.S. art museums. Fogg Art Museum specializes in Italian early-Renaissance art, and the Busch-Reisinger concentrates on German and northern European Expressionist art, with works by Kandinsky and Klee. The Museum's Chinese jade and bronzes, Japanese prints, Indian art, and Greco-Roman antiquities comprise some of the finest collections in the world.
Four more world-class museums sit two blocks away on Oxford Street, Harvard's research collections displayed in the Peabody Museum of Archeology and Ethnology, the Mineralogical Museum, the Museum of Comparative Zoology, and the Botanical Museum. The exceptional Native American exhibits show art and artifacts in the context of a living culture that changed as contact with Europeans increased.
7. Museum of Fine Arts and the Isabella Stewart Gardner Museum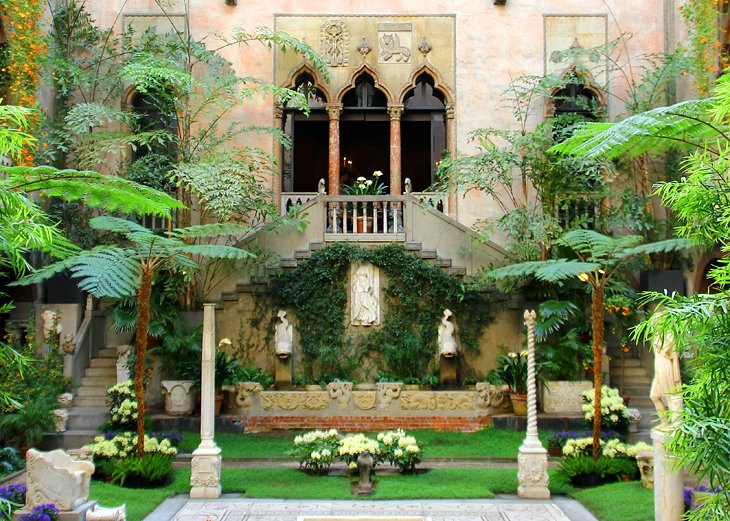 Two neighboring museums, both overlooking the green expanse of Boston's Fenway, trace fine and applied art from the ancient world to modern masters. The Boston Museum of Fine Arts is renowned for its collections of Impressionist paintings; Asian and Persian fine arts; and works from ancient Greece, Egypt, and the Middle East.
An entire American Wing displays outstanding collections of American paintings, decorative arts, folk art, furniture, silver, and design from pre-Columbian to Modernist.
A few steps away is the somewhat eccentric collection of Isabella Stewart Gardner, bequeathed as a museum, along with her Venetian-style palace in which these treasures are displayed. The more than 2,500 works range from paintings by Rembrandt and Vermeer to exquisite handmade lace and medieval furniture. Behind her palace is a glass-encased building designed by Italian architect Renzo Piano, creating spaces for music and contemporary art.
8. Mayflower II and Plimoth Patuxet Museums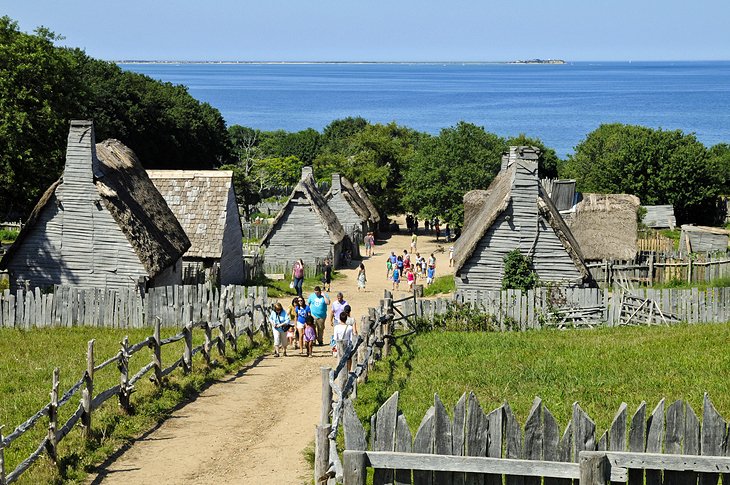 In December 1620, separatists from the Church of England, called Pilgrims, landed at Plymouth after failing to reach their original destination in Virginia, making Plymouth the first permanent European settlement in New England.
You can step back into their world at the living history villages at Plimoth Patuxet Museums (formerly known as Plimoth Plantation). In the 17th-Century English Village, costumed interpreters (who never leave their 17th-century persona) re-create the experience of living in early colonial America as they go about daily tasks of gardening, building, cooking, and military training. Craftsmen use authentic tools to make objects common in the 17th century.
Plimoth Patuxet Museums also explore the lives and culture of Native Americans at the Patuxet Homesite, a re-creation of a Wampanoag village, where you'll see dwellings, gardens, and artifacts. Here, descendants of the area's first inhabitants demonstrate how their ancestors lived before and after the colonists' arrival.
Be sure to visit the full-scale reproduction of the Mayflower, Mayflower II, fresh from a four-year restoration and birthed at Plymouth Pier, to learn about the historic voyage from costumed guides representing the passengers and crew.
9. Salem's Historic Houses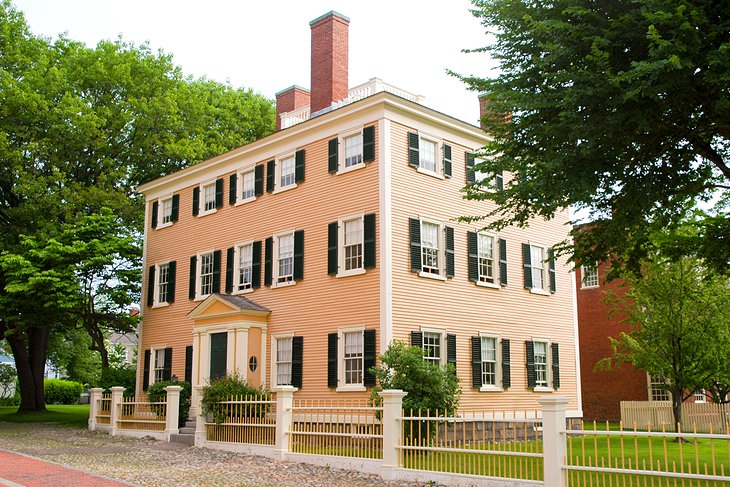 While early homes full of period furnishings are thick on New England soil, few places can offer the number, quality, and variety of those you can tour in the former China Trade port of Salem. What's more, they represent a wide range of Salem's history and culture, beginning with the Salem Witch Trials of 1692 and including the House of Seven Gables, immortalized in the book by Nathaniel Hawthorne, whose 1804 birthplace is also open.
The 1642 Witch House was the home of Judge Jonathan Corwin, who presided at the witchcraft trials, and it's the only remaining building that's directly connected with the trials.
As the hub of the China Trade, it's not surprising that Salem streets are lined with homes built by men who grew rich in that era as captains or merchants. Two homes, the Hawkes and Derby houses, are part of the Salem Maritime National Historic Site.
Several others are part of the exceptional Peabody Essex Museum complex: the 1727 Crowninshield-Bentley House; the 1684 John Ward House; and the 1804 brick Gardner-Pingree House, whose interior preserves work by master builder Samuel McIntire.
10. Whale Watch at Stellwagen Bank National Marine Sanctuary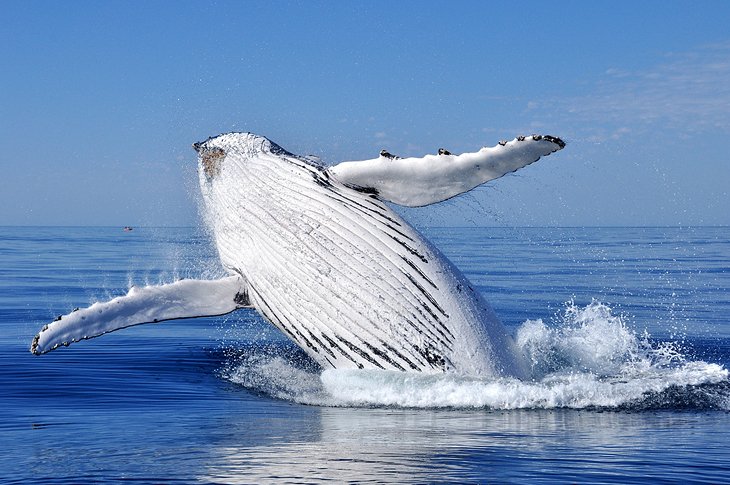 Among the top 10 whale-watching sites in the world, the Stellwagen Bank has one of the world's most biologically productive ocean environments. At this underwater plateau in the Atlantic, at the mouth of Massachusetts Bay, you may spot several different species of whale, along with Atlantic white-sided dolphins, harbor porpoise, seals, and other marine life.
More than 50 individual humpback whales have been identified and named by researchers, all dependable returnees each summer. Many of them are females that bring their new calves to Stellwagen Bank to feed in the food-rich waters and teach their calves to hunt.
You can board a whale watching tour in Gloucester or Provincetown, the closest harbors to the Stellwagen Bank, or from Boston or several other towns on Cape Cod. For the best experience, look for a company that offers trained naturalists to provide commentary during the trips and help identify species and explain their behavior.
11. Museum of Science, Boston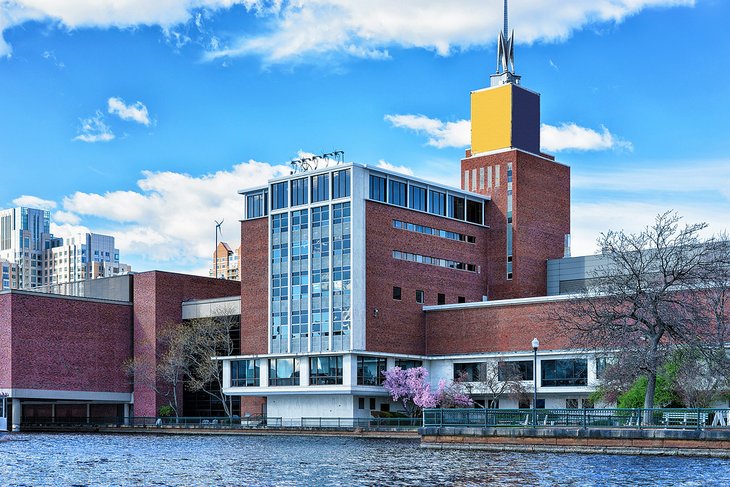 This constantly innovating museum invites kids and adults to jump right in, with more than 700 interactive exhibits and activities that explore all realms of science, from the human body and electricity to Arctic exploration and dinosaurs.
The dramatic Lightning Show is an all-time crowd-pleaser, as it explores electricity and its powers, using the world's largest air-insulated Van de Graaff generator and Tesla coils that produce about half a million volts.
12. Old Sturbridge Village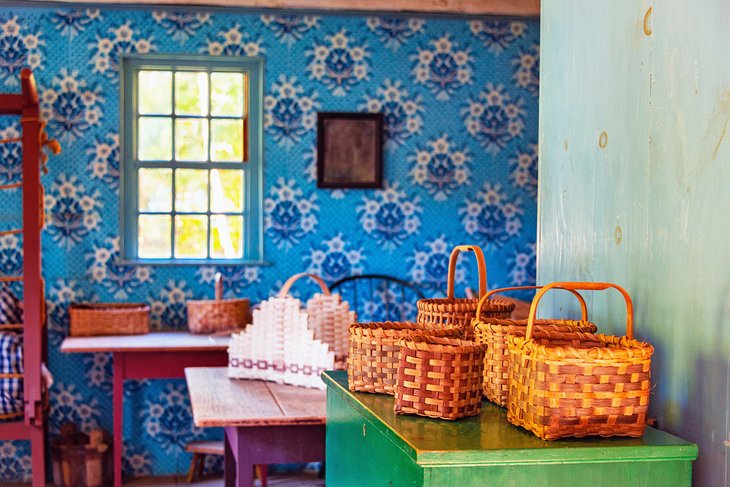 One of the state's most visited tourist attractions, Old Sturbridge Village re-creates life in New England as it was in the early 1800s, in more than 40 historic homes, craft shops, stores, mills, and farm buildings brought from various places to this 200-acre site. Costumed interpreters demonstrate daily tasks of farmers, blacksmiths, housewives, and craftspeople, and offer hands-on activities for children.
13. Tanglewood Concerts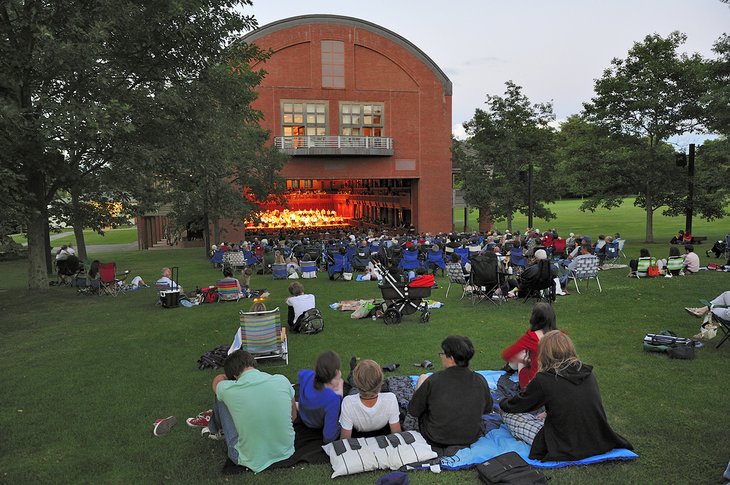 The Boston Symphony Orchestra decamps in the summer to Lenox, in the heart of the Berkshires, where Tanglewood becomes a magnet for musicians and music lovers from late June through August. In the Koussevitzky Music Shed, Ozawa Hall, and other venues throughout the campus, various resident and guest musicians rehearse, learn, and perform.
The concerts vary from the full symphony orchestra to chamber groups and soloists, and from student groups, such as the Boston University Tanglewood Institute, to top-name performers like popular singer Tony Bennett and operatic soprano Renée Fleming.
The music of the BSO is often enhanced by the 120 voices of the Tanglewood Festival Chorus, and throughout the summer, the programs may include jazz pianists, string or wind quartets, Medieval music, contemporary works, opera, classics, and other forms and styles.
14. Norman Rockwell Museum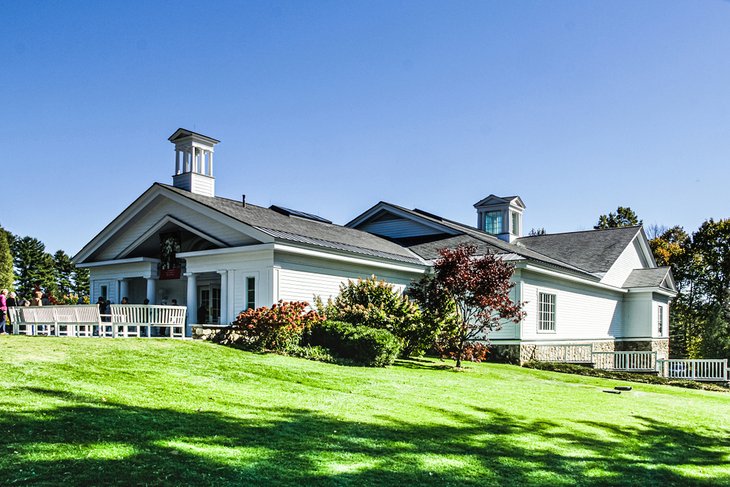 One of America's most beloved artists, Norman Rockwell lived and painted in the Berkshires for the last 25 years of his life, and his legacy is preserved here in the museum containing the world's largest collection of his original artworks. Rockwell is best known for his characterization of American life, especially in small towns, and for his representation of the country's ideals.
His ability to portray ordinary people and to convey nostalgia, gentle humor, and his deeply held concerns, such as civil rights and America's war on poverty, give his paintings warmth and tremendous appeal. Highlights of the collection are favorites from his Saturday Evening Post covers, the Four Freedoms, and Stockbridge Main Street at Christmas.
15. USS Constitution and Bunker Hill Monument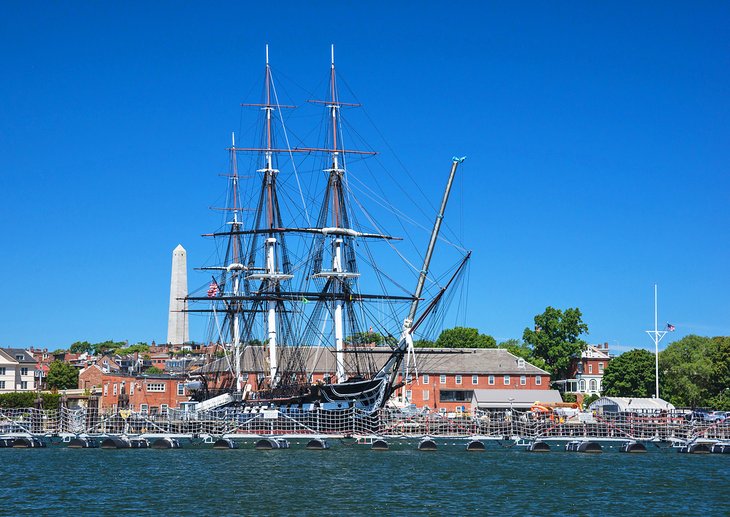 Two icons of American Independence combine to form the Boston National Historic Park in Charlestown. The three-masted wooden frigate USS Constitution, nicknamed Old Ironsides, is the oldest commissioned ship in the US Navy, launched in 1797. Still afloat and crewed, the ship is open to tourists. You can explore its decks, learn about its naval exploits, and go below to experience the cramped quarters where 18th-century seamen lived and worked.
16. Minute Man National Historical Park and Lexington Green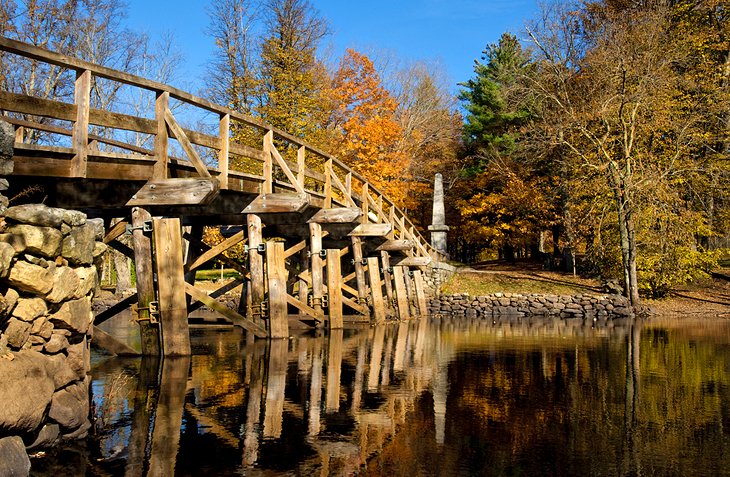 You can follow the route taken by the British regulars as they marched from Boston in a move that would begin the American Revolution. Battle Road is now part of Minute Man National Historical Park, which also includes North Bridge in Concord, where the Colonials engaged the British in battle. North Bridge Visitor Center shows artifacts, uniforms, and a historical film, and at the end of the bridge is Daniel Chester French's famous Minuteman statue.
At Battle Green in Lexington, where the very first shots were fired on April 19, 1775, stands another statue commemorating a Minuteman (they were called Minutemen because they were ready for battle at a minute's notice). On a boulder are inscribed Captain Parker's words to his men: "Stand your ground. Don't fire unless fired upon but if they mean to have a war let it begin here."
17. Island Life on Martha's Vineyard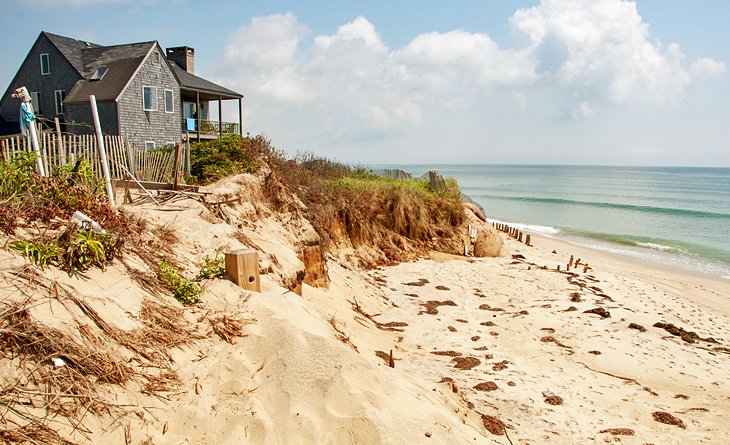 Nowhere in the state can you experience a more idyllic laid-back island life than on Martha's Vineyard, only five miles off the southern coast of Cape Cod. You'll feel the island's relaxed vibe almost from the moment you board the ferry from Woods Hole or New Bedford.
"The Vineyard" has six small towns, miles and miles of beaches, lighthouses, weathered shingle houses, sand bluffs, protected waters for kayaking, and a plenty of ocean for sailing. In its low, rolling landscape, you'll find working farms with farm stands selling everything from just-picked strawberries to fresh eggs.
In its villages, which have a real year-round life of their own, locals mix easily with summer people, some of whose families have been coming here for generations. You may get a glimpse of some of their "cottages," as they refer to the posh estates built by wealthy New York and Boston families.
Oak Bluffs still has rows of little 19th-century "gingerbread" cottages from its days as a Methodist Camp meeting site, along with one of the oldest merry-go-rounds, the Flying Horses Carousel. Edgartown is a bit more sedate, with white clapboard buildings lining tree-shaded streets. The oldest is Vincent House, built in 1672 and now a museum.
18. Historic Deerfield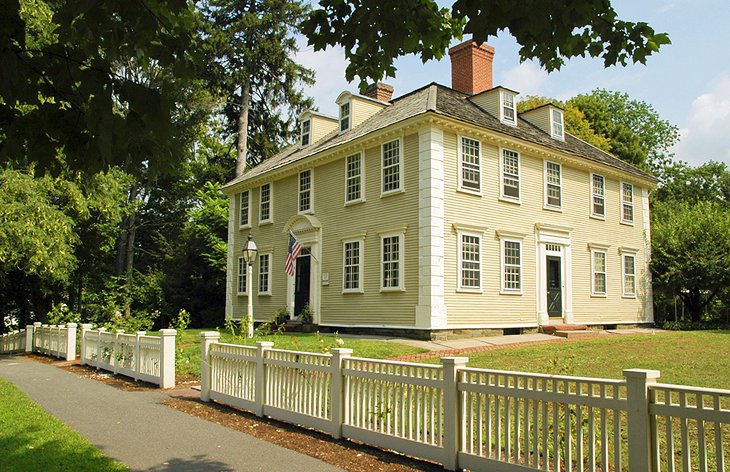 The remarkable history of the Pioneer Valley village of Deerfield is told in its impressive collection of well-preserved colonial and Federal period homes and at the 14 houses of Historic Deerfield and the Flynt Center of Early New England Life.
Especially outstanding are the collection of American quilts; the 1824 Federal Wright House, with its collection of Chippendale furniture; and the Asa Stebbins House, which contains a unique arched doorway and notable collection of wall coverings.
More Things to See and Do in Massachusetts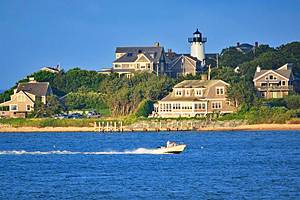 Where to Go near Boston: Many of the best places to visit in Massachusetts, including the active seaport of New Bedford with its maritime sites, are easy day trips from Boston. Other parts of the state, including the beautiful Berkshire hills to the west, are perfect destinations for weekend getaways. Closer to Boston, the lively and historic city of Portsmouth is just across the border in New Hampshire.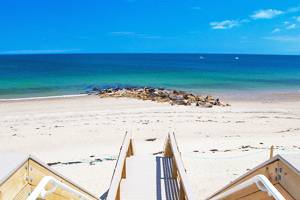 Where to Go for Sea and Sand: New England's favorite seaside escape route begins south of Boston, where top-rated sandy beaches surround scenic Cape Cod. Or hop a ferry in Hyannis and spend time exploring the lovely island of Nantucket.