12 Top-Rated Attractions & Things to Do in Nantucket
We may earn a commission from affiliate links ()
Nantucket is a charming, historic island 36 miles off the shores of Cape Cod in Nantucket Sound. Filled with charming inns, museums, and eclectic shops, this well-preserved historic island showcases its maritime history. Visitors will find an endless supply of sandy beaches and over 80 miles of shoreline. This small island is big on charisma, and its size makes even the outer edges easily accessible. Visitors will quickly become accustomed to the "ACK" nickname seen on everything from license plates to T-shirts and Instagram hashtags. The acronym is aviation code for the island's airport.
Nantucket boasts only 10,000 year-round residents, and the small-time feel is one of its most attractive features. In the summer months, however, the population swells to 50,000, making inside information key to enjoying this piece of paradise. There is an abundance of historic, cultural, outdoor, and gastronomic pleasures to work into your vacation schedule. Start with our list of the best attractions and things to do on Nantucket.
Note: Some businesses may be temporarily closed due to recent global health and safety issues.
1. Nantucket Beaches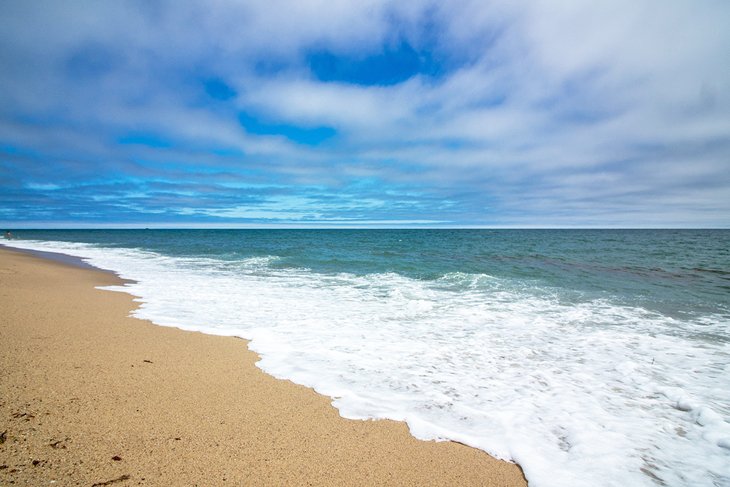 One of the biggest draws of this island paradise is the beaches. In its 82 miles of coastline, Nantucket has a wide variety from which to choose. Whether you are a surfer looking to hang ten or a family just wanting a safe place for the kids to play, there are sand and waves to fit your needs. Children's Beach is located on the North Shore and is perfect for families. It's close to town, and the water is calm and a perfect introduction to the ocean for those just getting their feet wet. The town plans fun family-friendly activities for kids like yoga and live music.
Nobadeer is geared more towards teenagers and adults as it doesn't have lifeguards or activities like some of the other beaches, and the waves can be challenging. The big draw here is you can kick your vehicle into 4WD and off-road on the beach.
The laid-back vibe of Siasconst is a great respite from some of the more crowded beaches. It offers gorgeous sunrises and is one of the places on the island where you can regularly see seals.
2. Great Point Lighthouse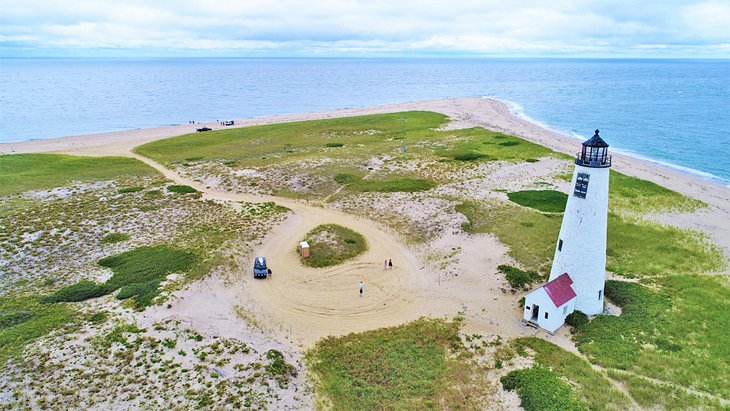 One of the great joys of a Nantucket summer is to go off-road and brave a 4WD adventure in the sand. It's not for the faint of heart, but after letting the air out of your tires and a bit of deep breathing, you'll be a master. Head to Great Point Lighthouse by way of Coskata-Coatue Wildlife Refuge. Breathtaking views along 16 miles of trails open up at the end to Great Point, a favorite spot for fishing from shore. The remote refuge is a photographer's dream.
Access Address: 111 Wauwinet Road, Nantucket, Massachusetts
Official site: http://www.thetrustees.org/places-to-visit/cape-cod-islands/coskata-coatue.html
3. Whaling Museum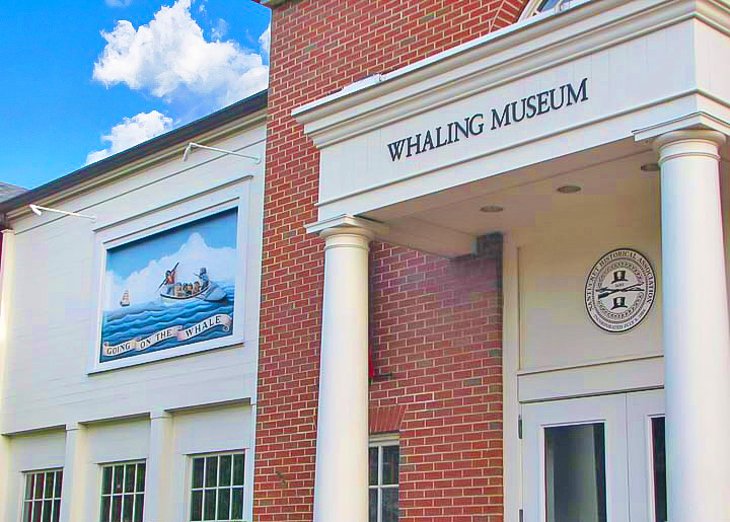 Open daily from April through December, the Whaling Museum is an opportunity to connect with the islands past life as a whaling capitol of the world. Operated by the Nantucket Historical Society, it was named one of ten places to see in America before you die by Andrew Harper. The new expanded exhibit space allows for displays like a 46 foot long sperm whale suspended from the ceiling, thousands of artifacts and 11 unique galleries. Children love the interactive exhibits. Be sure to check out Tucker's Roof Walk for sweeping views of Nantucket Harbor.
Address: 13 Broad Street, Nantucket, Massachusetts
Official site: https://nha.org/visit/museums-and-tours/whaling-museum/
4. Brant Point Lighthouse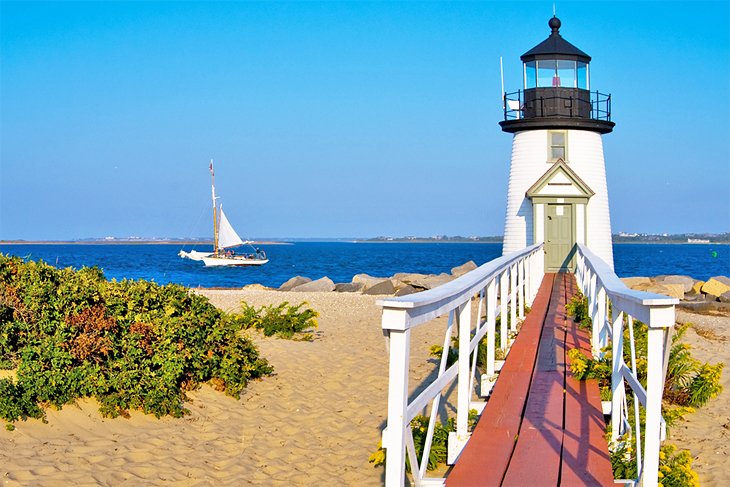 This historic lighthouse is a must-see on ACK. Established in 1746, the Brant Point Lighthouse has been keeping ships safe for centuries and is now owned by the US Coast Guard. Although the lighthouse itself isn't open to the public, the grounds give sweeping views of the harbor and luxury yachts. Visitors leaving the island by ferry toss a coin overboard as they cross the point, insuring that one day they will return to this enchanting island.
Location: End of Easton Street, Nantucket, Massachusetts
Official site: https://www.us-lighthouses.com/brant-point-lighthouse
5. Sanford Farm & Ram Pasture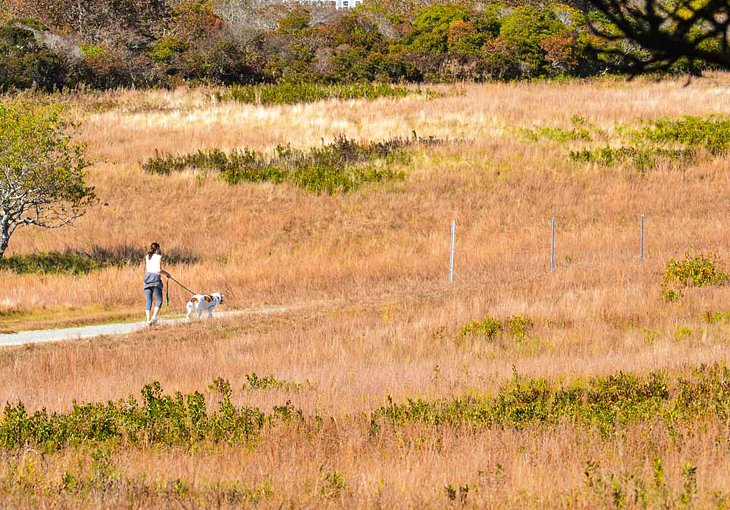 A favorite of bikers, hikers, and other outdoor enthusiasts, the 780 acres that make up Sanford Farm is known for its miles and miles of picturesque trails. It winds around lakes, through woods and fields, and at its edge are breathtaking ocean views. This is a great spot to imagine the island's past and be grateful for the preservation taking place to save green space.
Address: 112 Madaket Road, Nantucket, Massachusetts
Official site: https://www.nantucketconservation.org/property/sanford-farm/
6. Jethro Coffin House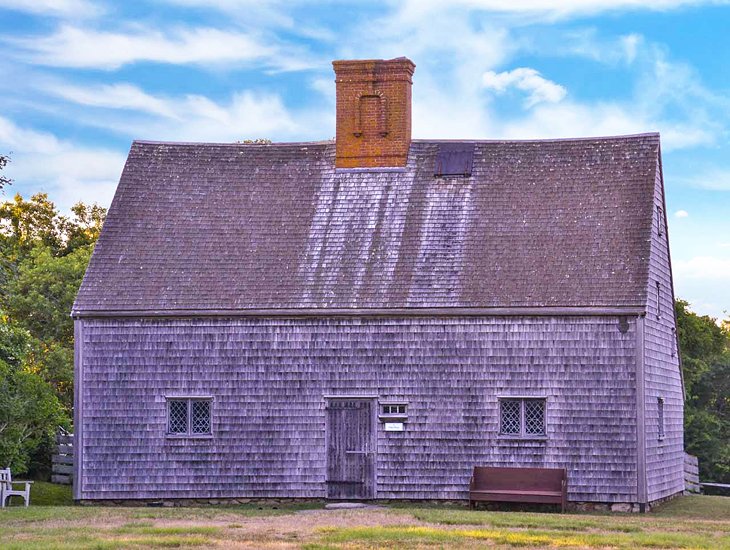 The Nantucket Historical Association has done a remarkable job of preserving the island's history. The Jethro Coffin House is a prime example, representing the oldest home on the island. Built in 1686, this saltbox-style structure gives visitors a glimpse into the life of some of the first English settlers on the island. The kitchen garden behind the house is a favorite of visitors.
Address: 16 Sunset Hill, Nantucket, Massachusetts
Official site: https://nha.org/visit/historic-sites/oldest-house/
7. Sankaty Head Lighthouse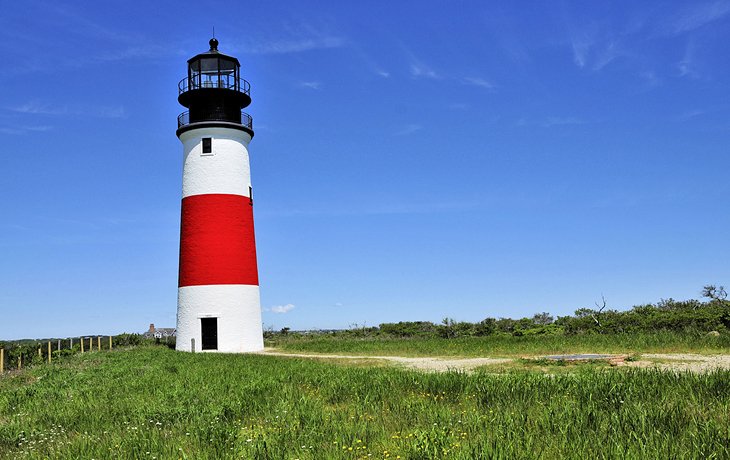 This lighthouse is located at the most eastern point at the edge of the charming village of Siasconset. It was the first US lighthouse to get the Fresnel Lens, and you can enjoy a bird's-eye view of Nantucket if you're lucky enough to be visiting during one of its semi-annual climbs. In any event, it's a picture-worthy site to explore and get a good view of the cliffs at this end of the Grey Lady. Keep in mind as you are walking around this beauty that it was recently moved over 400 feet to keep it from falling in the ocean. Such is the love of Nantucketers for preserving their unique past.
Location: End of Baxter Road, Nantucket, Massachusetts
Official site: https://www.sconsettrust.org/stewardship/sankaty-head
8. Old Mill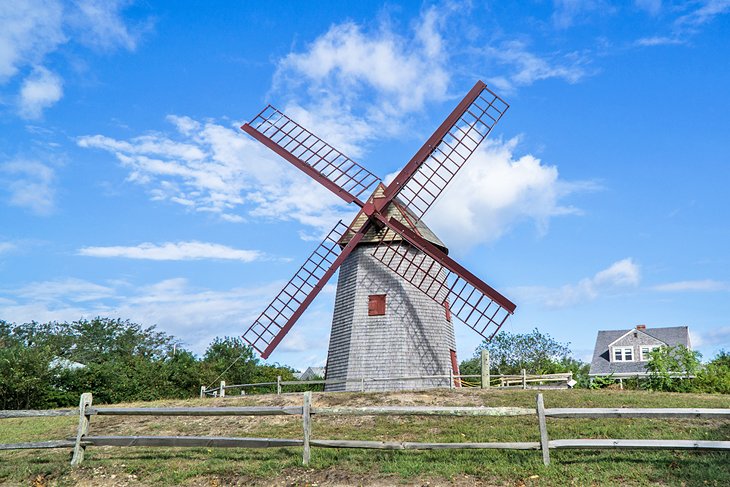 Built in the 1740s, the Windmill has become a cultural icon on Nantucket. Here you will find additional history about this unique structure that was built by Nathan Wilbur to mimic the Holland Windmills. Visitors can see the mill in action grinding corn at certain times of the day. Check website for more information.
Address: 50 Prospect Street, Nantucket, Massachusetts
Official site: https://nha.org/visit/historic-sites/old-mill/
9. Eagan Maritime Institute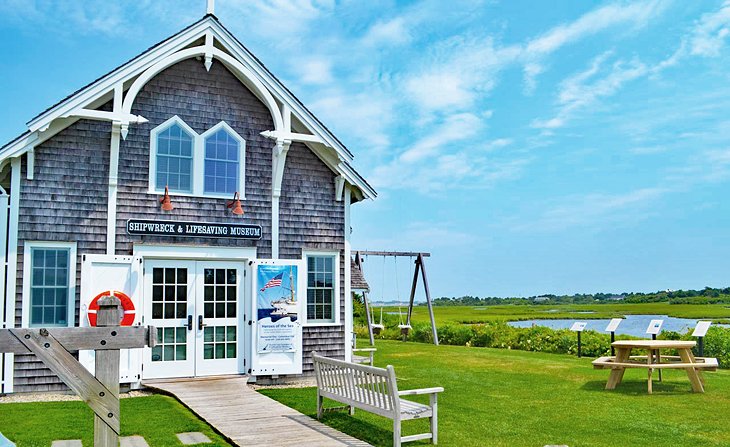 Featuring unique exhibits like quarterboard collections, a lens from a lighthouse, and lifesaving memorabilia, this museum celebrates the rich history of the Nantucket maritime industry and honors the locals who risked their lives to save victims of shipwrecks. The eye-opening map of the island's wreck history is especially effective, as is the display of old time rescues. This museum is great for all ages. Kids will enjoy special interactive activities like knot tying, and everyone will get a guided tour, virtual reality experience, and access to special exhibits with admission. The museum is open from Memorial Day to Columbus Day.
Address: 5 Bayberry Ct, Nantucket, Massachusetts
Official site: https://eganmaritime.org
10. Bartlett's Farm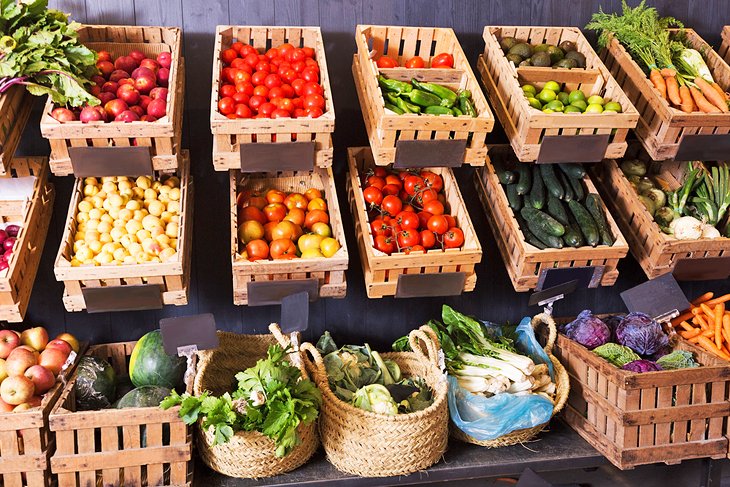 No stay on Nantucket is complete without a visit to Bartlett's Farm. This iconic market represents the oldest and largest farm on the island. The property has passed through seven generations of Bartletts. Their tomatoes are legendary and appear on many restaurant menus. In addition to the homegrown fruits and vegetables, they carry all the necessary ingredients for a beach picnic, one of the best things to do during your vacation here. Visitors can also find them selling from their vintage truck on Main St. in town.
Address: 33 Bartlett Farm Road, Nantucket, Massachusetts
Official site: https://bartlettsfarm.com/
11. Surfing on Nantucket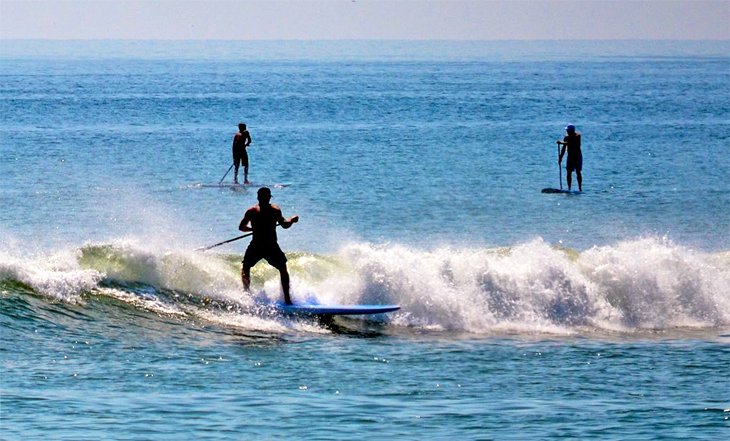 Although you may not see the same swells you will in world-class surfing destinations like Australia or Hawaii, Nantucket is still a great place to surf, especially for beginners. Depending on your skill level, you can hit the beach at the North Shore where stand up paddleboarding will be more the sport of the day in calmer waters. More adventurous surfers can head to the South Shore with its larger swells and smooth bottom so you won't have to worry about scrapes and cuts from the ocean floor. If you need some help hanging ten, there are some great surf schools on the island, like Nantucket Island Surf School and ACK Surf School.
Address: Cisco Beach, Nantucket, Massachusetts
12. Miacomet Golf Course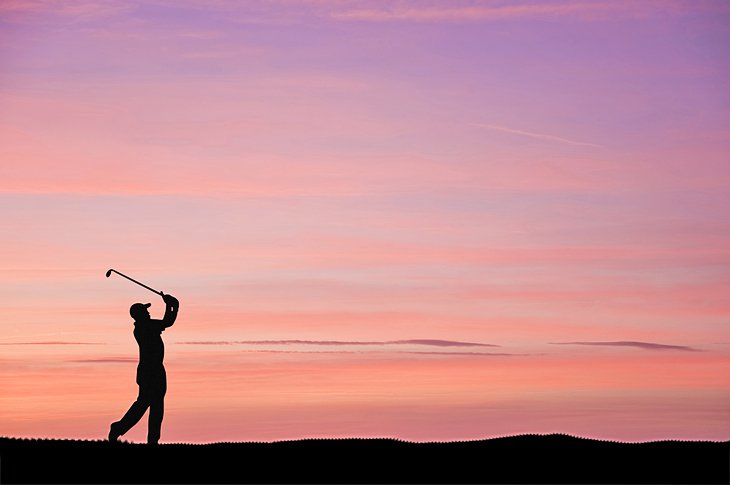 For the better part of the last 50 years, Miacomet Golf Club has been a favorite of both vacationers and locals. After an addition in 2003, it now boasts the only 18 holes of public golf on the island. Tee times are available 24 hours ahead, so set a reminder and get ready to hit the scenic links.
Address: 12 Miacomet Road, Nantucket, Massachusetts
Official site: https://www.miacometgolf.com
Where to Stay in Nantucket for Sightseeing
Luxury Hotels:
The Nantucket Hotel &

Resort

is a AAA Four-Diamond property offering a mix of rooms, suites, and cottages. The suites have up to four bedrooms, and the cottages have one or two bedrooms. Both are great options for families. The vibe throughout is quintessential New England beach vacation, and the resort is walking distance from Nantucket's beaches, as well as its downtown. Amenities here include a free breakfast, a restaurant, two heated outdoor swimming pools, a hot tub, spa, and a fitness center. If you are traveling with the kids, there is a kids' club on-site, and adventures like rides in an antique fire truck can be arranged.
For a more intimate luxury experience check out the Union Street

Inn

. This small boutique property has a prime location in the historic village. There are just 12 guest rooms, which have a "New England meets France flair" to their design. A full country breakfast is included in your rate and can be taken on the garden patio or in your room. There is also a swimming pool, game room, and free parking on-site.
The White Elephant

Hotel

is another top luxury choice overlooking Nantucket Harbor and Children's Beach. The property has an elegant, preppy vibe and has served as a summertime retreat for the rich and famous since the 1920s. Choose from rooms and suites or garden cottages. All are well appointed and comfortable. Amenities here include hot tub, spa, and a restaurant known for its Sunday brunch.
Mid-Range Hotels:
Try the trendy, boutique 76

Main

for a top mid-range hotel. This beautifully designed property features classy rooms and suites. Amenities here include a complimentary breakfast, an all-day café, and an outdoor fireplace.
Another top boutique choice is 21

Broad

. Located just a few blocks from the Steamship Authority ferry terminal, it has a central location in the heart of town. There are 27 rooms and suites with contemporary decor, high-end linens, and Vitamin C showers in the baths. Breakfast is included in your rate.
Also check out The Veranda House Hotel

Collection

, which is within walking distance of the beach and also from the shops and restaurants downtown. The rooms and suites are elegant and comfy at this quaint property. Amenities include a complimentary gourmet breakfast, concierge services, and terraced gardens with outdoor furniture and great views.
Budget Hotels:
Nantucket is an expensive destination and doesn't really have any good budget options. The Beachside

Inn

is the only 2-star property in town and is still pricey in comparison to other cities. Still, rooms are tidy and feature sitting areas and balconies. The hotel is pet friendly, has a swimming pool, and serves a complimentary breakfast.
More Related Articles on PlanetWare.com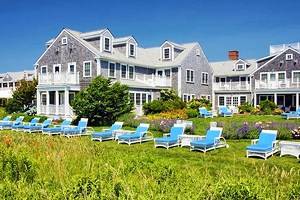 Accommodation: For ideas on where to base yourself on Nantucket and some of the best hotels depending on your budget, be sure to see our article on Where to Stay in Nantucket: Best Areas & Hotels.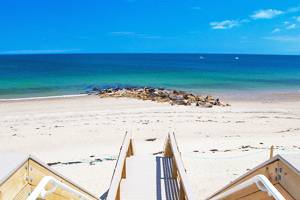 Nearby Places to Visit: If you have time to tour around, you'll find no shortage of beautiful and fun places to visit in Massachusetts. Nearby Cape Cod is definitely worth a visit. Start planning with our articles on the top attractions of Cape Cod and the best beaches on Cape Cod. Another must-see destination in the state is the historic city of Boston. And if you are interested in going further afield, don't miss our piece on the best places to visit in Massachusetts.