Massachusetts in Pictures: 25 Beautiful Places to Photograph
Massachusetts does an amazing job of meshing the old with the new. Home of the Salem Witch Trials, birthplace of the Revolutionary War, and a cultural hub for all things artsy (including amazing food), this unique state offers photographers a diverse selection of subjects.
It houses big cities (we're looking at you, Boston) and charmingly small towns (that's you, Concord). Add the state's natural beauty – majestic mountain ranges, rippling rivers, and rugged coast – and you've found a place you can't help but photograph.
With so many gorgeous areas on offer, this list of Massachusetts pictures will help narrow your search for the most beautiful places to take a snapshot.
1. The Berkshires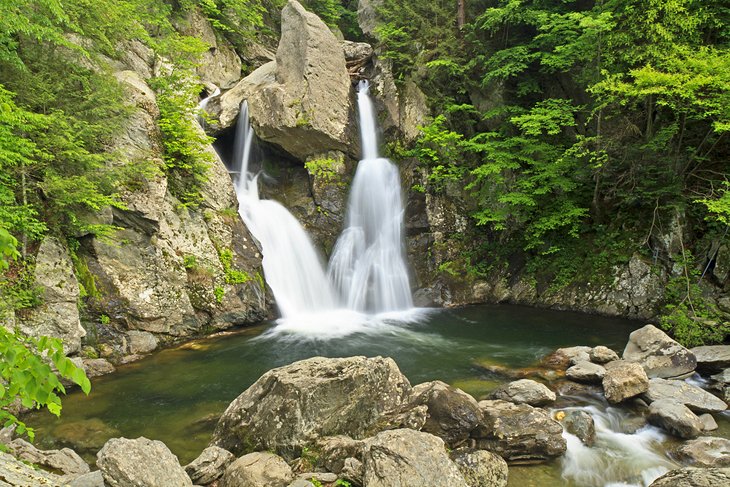 Visiting Massachusetts without spending time in the Berkshires is akin to seeing Rome but skipping the Vatican. This is the place you come to clean your soul, relieve stress, and breathe air so fresh it leaves you energized. Named after the lush hills spanning this inspired region, the Berkshires do a great job at meshing culture with historic sites and nature at its best.
Accommodation: Top-Rated Resorts in The Berkshires
2. Cape Cod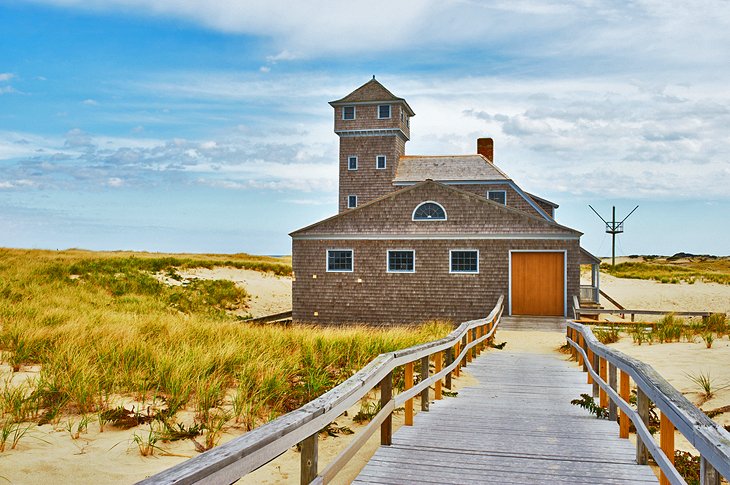 Cape Cod's pristine sandy beaches, lined with perfectly designed holiday homes, evoke an idyllic picture of summer vacay. Packed with weekend visitors between Memorial Day and Labor Day, this gem of a region boasts adorable fishing villages, quaint towns, eclectic art galleries, and picturesque sand dunes. There's a whole lot for your camera to love!
3. Boston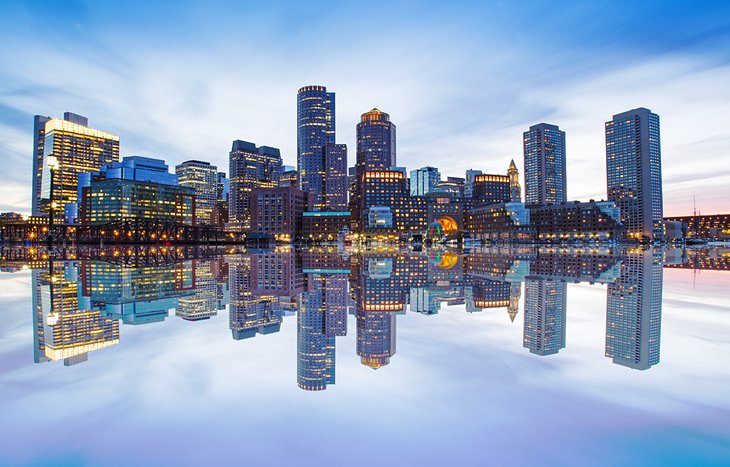 Boston is a city filled with juxtaposition, not to mention a gorgeous waterfront. From the city's oldest and most historically significant building (Old City Hall) to the impressively modern Harvard Science Center, old meets new, and they get along famously. This striking capital has a history much longer than its famed Freedom Trail. Walking the cobblestone streets and admiring buildings bursting with history harkens to a Revolutionary era.
4. Beacon Hill, Boston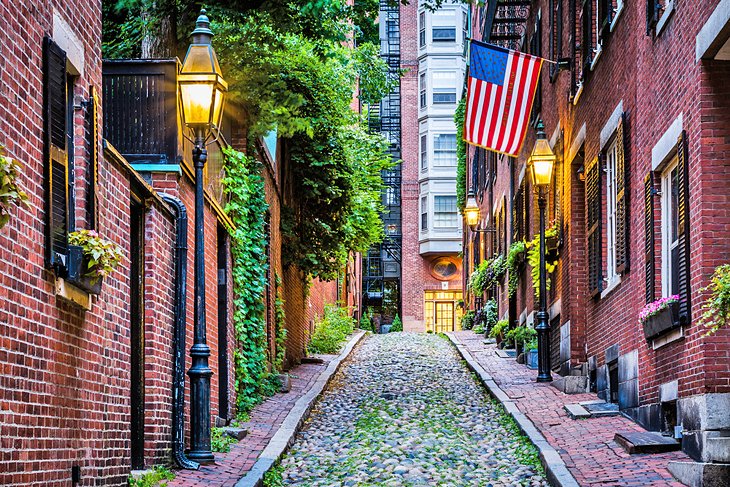 It doesn't get much more charming than Boston's historic Beacon Hill neighborhood, lined by red brick sidewalks festooned with gas lights, cobbled streets, and quaint antique stores. You'll use up a ton of cloud storage taking pics of this adorable locale. A National Historic Site, the area was named for a beacon that once stood atop the local hill, warning Bostonians of potential invaders.
5. Wingaersheek Beach, Gloucester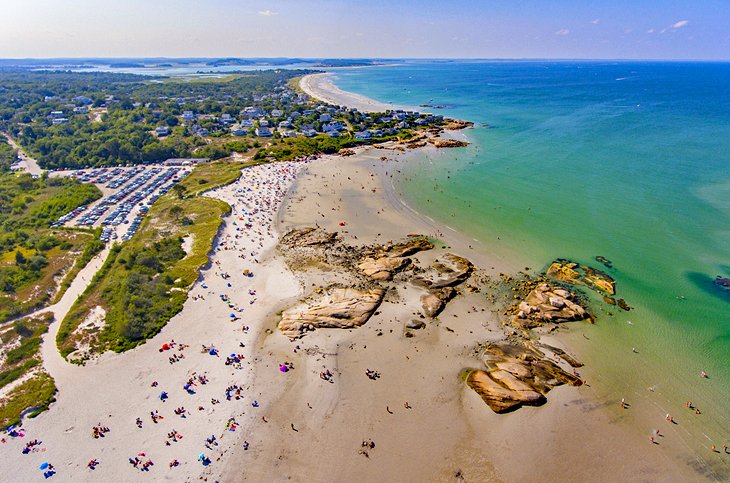 Wingaersheek Beach may not be big (it's just over half a mile long), but what it lacks in size, it more than makes up for with sheer beauty. The giant rocks that pepper this lovely strand offer an enticing background for artsy photos and a fun place for kids to climb or play hide and seek.
6. Purgatory Chasm State Reservation, Sutton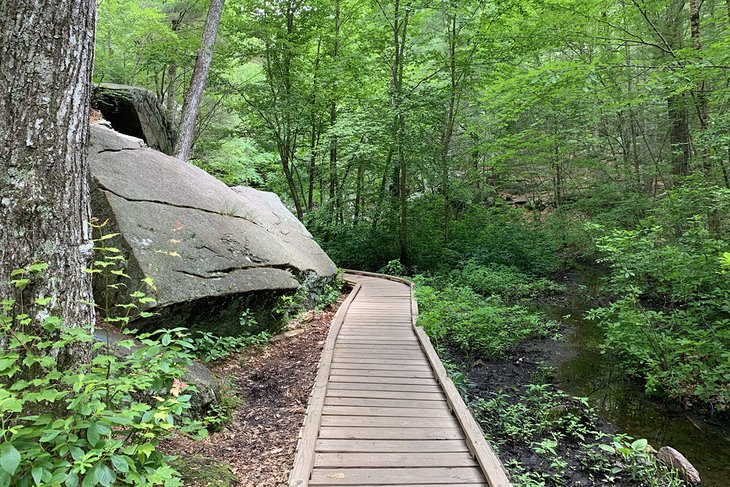 It's easy to spend hours scrambling up and over giant granite boulders in Purgatory Chasm State Reservation, so be sure to pack a picnic. Whether you're hoping to slide your way through "Fat Man's Misery," climb "Lover's Leap," or gape at "The Corn Crib," this unique rocky wonderland will force your camera into overdrive. Be careful if it's wet, as the rocks get super slippery, which is why the Chasm Trail closes during winter.
7. Eastern Point Lighthouse, Gloucester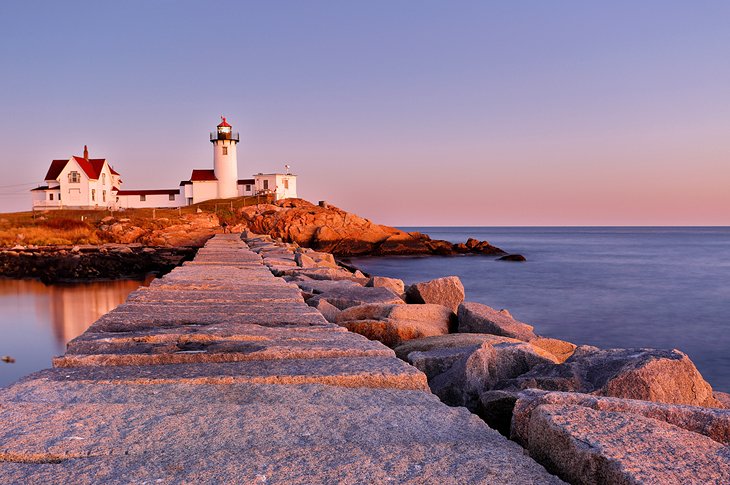 Lighthouses improve every photograph. When it comes to the iconic Eastern Point Lighthouse, this maritime marvel makes a photo worth taking. Built in the mid-19th century, this beautiful white beacon was created to protect boaters near Gloucester's port. The lighthouse is still used today, and the recently remodeled interior houses members of the Coast Guard.
8. Springfield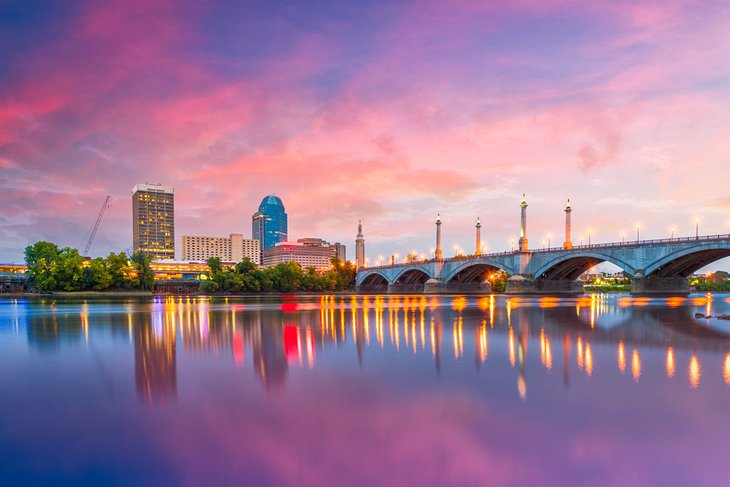 Best known as the birthplace of basketball and home of the Naismith Memorial Basketball Hall of Fame, beautiful Springfield is packed with interesting museums. The Amazing World of Dr. Seuss museum will please both kids and adults. Don't miss the attractive Court Square, a park that boasts photo-worthy buildings set in the heart of the city's historic district.
9. Plimoth Plantation, Plymouth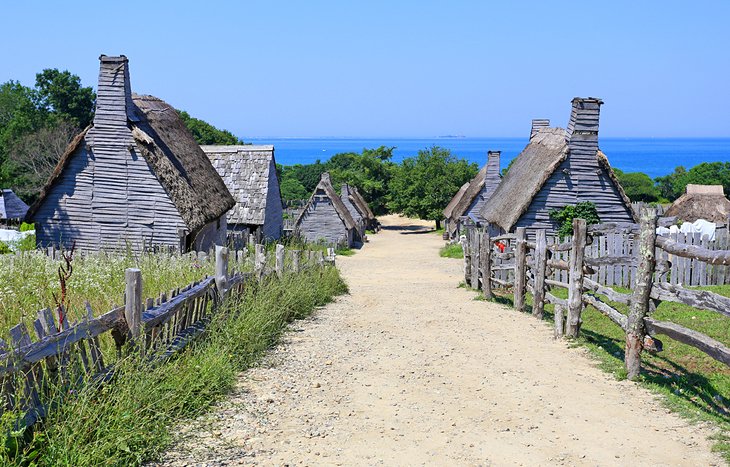 Travel back to the 17th century, when horse and buggies long preceded Teslas, and farming was the most impressive trade of choice. This wonderfully recreated English farming village is a sight to behold, and one that's worthy of a ton of snapshots. Set atop a large hill, the scenic vistas are also worth capturing.
10. Salem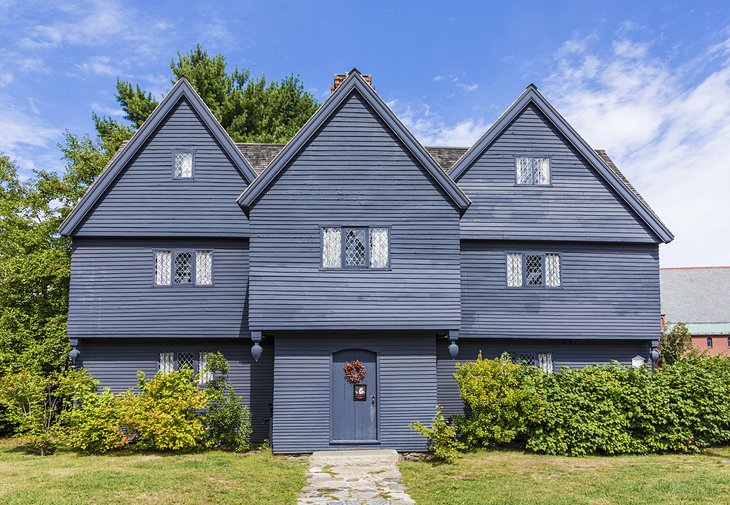 The most interesting, and sometimes disturbing, history prevails in this small, quaint town, which was an important seaport during the early 17th century. Settlers flocked to the area, leaving their mark on its attractive buildings. Famed as the site of the Salem Witch Trials, the city offers plenty of legendary tales, as well as an authentic New England feel in its cobbled laneways, boutique shops, and fine eateries.
11. Martha's Vineyard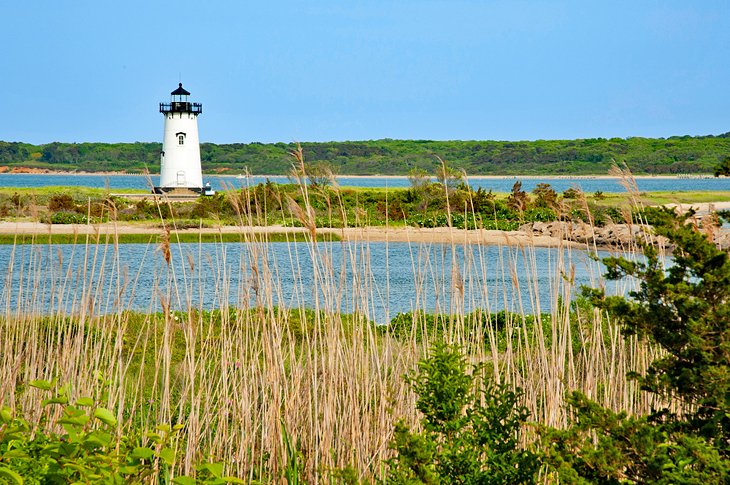 Pretty much every wealthy and "important" American has spent time on this affluent isle, one of America's most well-known playgrounds of the rich and famous. Its beaches consist of soft, golden sand; rugged dunes; and crisp water to help break the heat on a summer's day. When they're not busy beachin', weekenders (and locals) soak up the unique feel of the town's cozy center.
12. Deerfield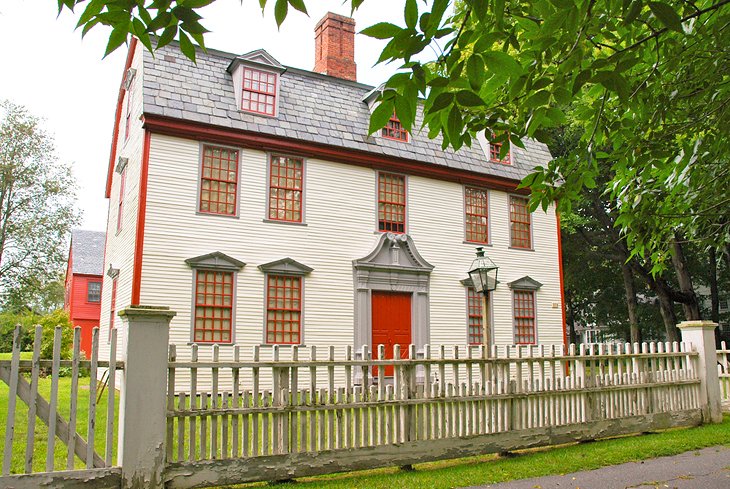 There are so many adorable colonial homes in Deerfield, you'll have a tough time choosing one to take center stage in your lens. This postcard-worthy village is refreshingly low-key and attractive in every season, but spring's bright blooms add pop to every pic.
13. Deerfield River, Berkshires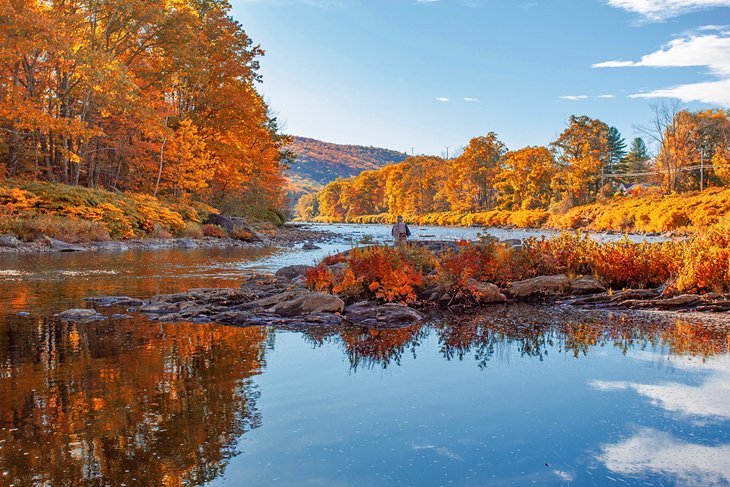 Whether you're looking to fish, swim, tube, or kayak, Deerfield River offers an impeccable location to unwind. Set in the Berkshires, the 76-mile river runs from Southern Vermont through the northwestern part of Massachusetts. Towering trees border its rustic shore while the calm, blue water mirrors its beautiful surroundings. Hit the area during the height of fall to achieve the most colorful shots.
14. Nantucket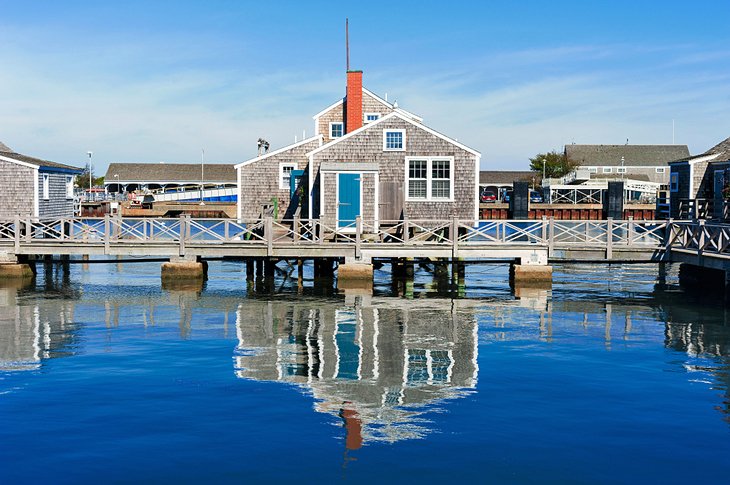 Like Martha's Vineyard, Nantucket lures the affluent to its attractive shore. It, too, boasts impressively pristine beaches and cobblestone streets lined with charming boutique stores and fine restaurants. This is a place enhanced by the bright, warm rays of summer, which highlight its remarkable buildings, some of which date back to the 17th century.
15. Race Point Beach, Provincetown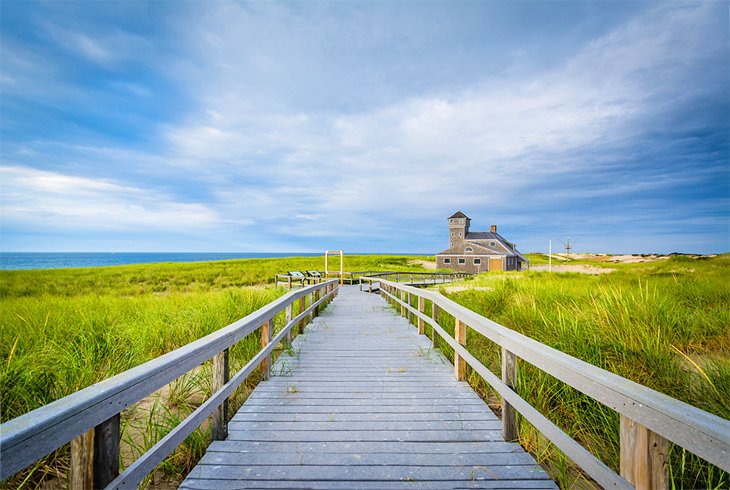 A spectacularly gorgeous strand, Race Point Beach will seduce any camera's lens. First, it has a lighthouse, which everyone knows is a photo enhancer. Next, it boasts long, green grasses; a wooden boardwalk; and golden sand lined with dunes. Give your lens a break and head out shelling, spot a crab, or wander along the soft coastline.
16. Faneuil Hall, Boston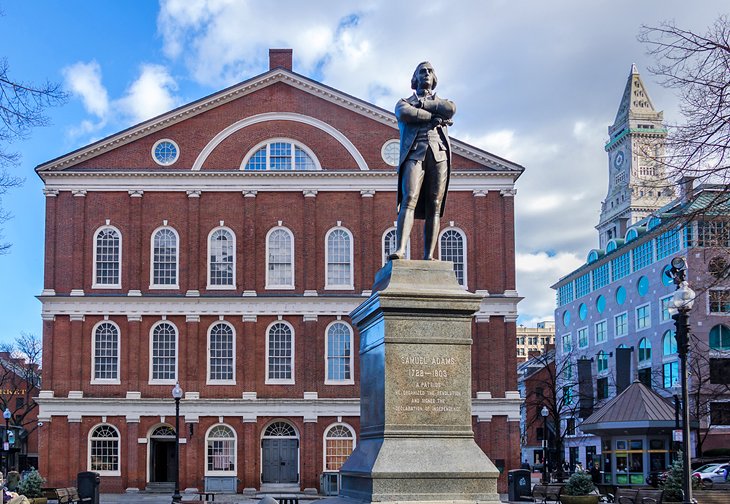 The heart of Boston, Faneuil Hall is arguably the city's most iconic historical building. It's also one of the most photographed. This lovely marketplace is linked with Quincy Market. Your camera will go mad with all the gorgeous things to photograph but be warned: your wallet might feel a pinch from those amazing wares (and tasty treats) you just can't say "no" to.
17. Mount Greylock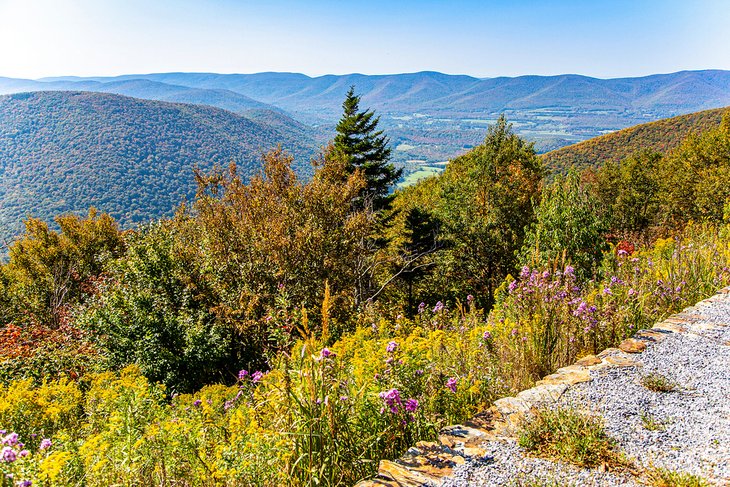 The tallest peak in Massachusetts, Mount Greylock towers over 3,491 feet above the Mt. Greylock State Reservation. On a clear day, visitors who summit this great peak are rewarded with stunning panoramic vistas that stretch as far as 90 miles. They'll also gain the chance to see the Veterans War Memorial Tower up close. This pretty spot lies between the Berkshires and the Taconic Mountains in the state's northwestern corner.
18. The Sandwich Boardwalk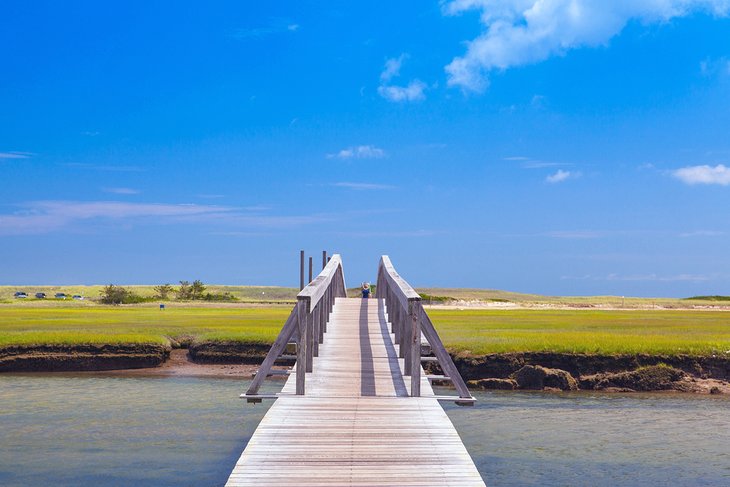 The over 1,350-foot Sandwich Boardwalk presents visitors with an easy walk and outstanding views. It's dubbed the "plank walk" by locals due to the multiple wooden "planks" that create this walkway. You'll be hard-pressed to find a more beautiful spot to cross the salt marsh to Town Neck Beach. Bring binoculars because this is an optimal place for bird-watching.
19. Concord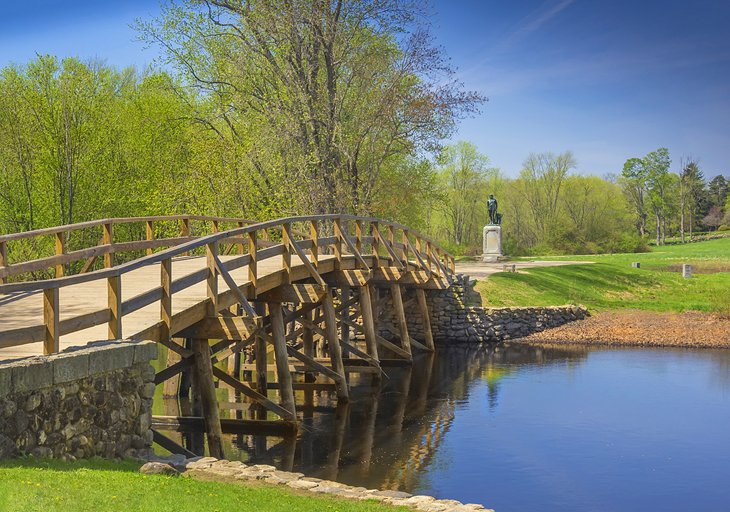 Don't you just love historic bridges? Known by locals as "Old North Bridge," this lovely addition to the bucolic landscape isn't technically old. It's a reproduction of the 1775 original, which spanned the rippling Concord River in this exact spot. This was also the site of the historic Battle of Concord.
20. Old Sturbridge Village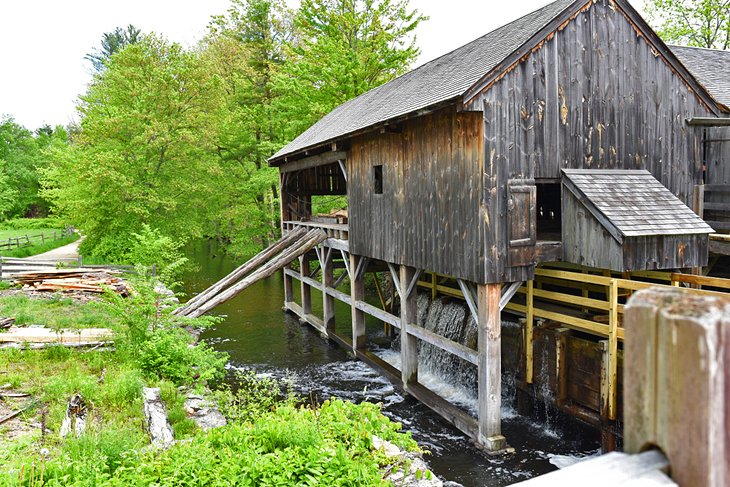 Like Plimoth Plantation, Old Sturbridge Village is a picture-perfect living museum. Here, you'll find a traditional covered bridge, horse-drawn carriages, historic buildings, and period actors primed to teach you about the past. These elements make it easy (and enjoyable) to capture the 17th century with your 21st century technology.
21. Lexington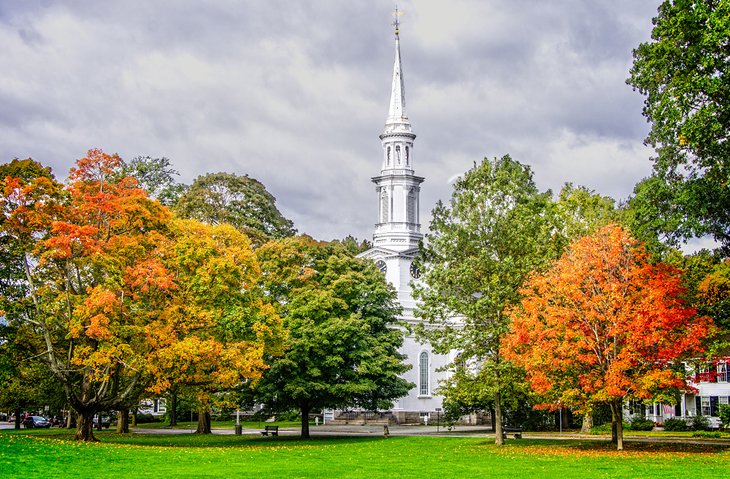 Lexington is best known as the place where the first shot was fired during the American Revolution. Today, the pretty town, which lies only 18 miles from Boston, is a peaceful and lovely place to spend a day. Georgian buildings rub shoulders with more modern projects, while a white steepled church sparkles against the vibrant hues of the village green. Told you it was pretty.
22. Rockport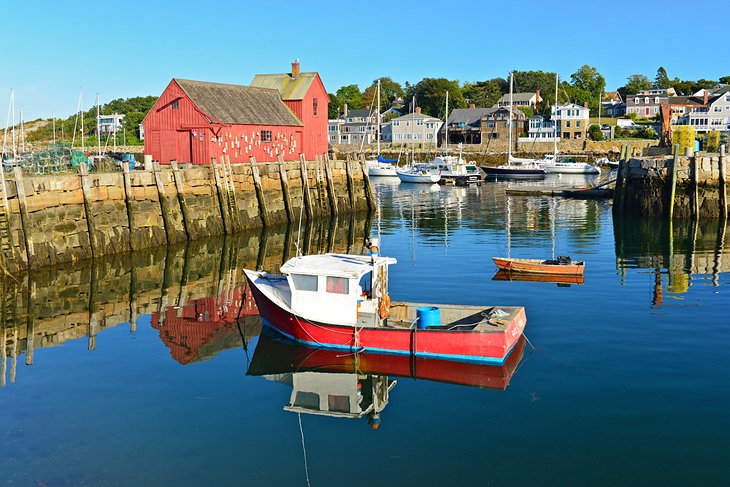 An attractive seaside town, Rockport was named in homage to its historic past. During the 19th century, its main role revolved around the port, which was used to ship granite from local quarries. An hour's drive north of Boston, Rockport is a pretty place to spend a weekend touring its lighthouses, kayaking on the water, or hiking through nearby Halibut Point State Park.
23. Doane's Falls, Royalston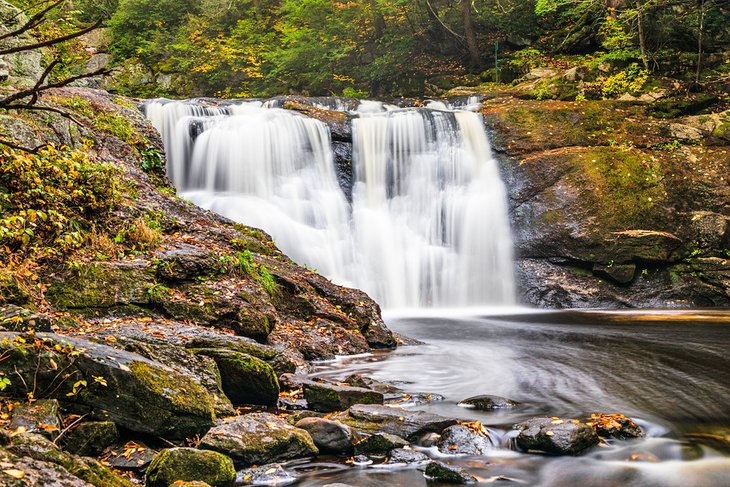 A series of calming cascades make up the picturesque Doane's Falls in Royalston, about 72 miles northwest of Boston. Easily reached by a short and easy hiking trail, this serene landscape is particularly beautiful when surrounded by fall's most vibrantly colored hues. Split into three sections and boasting a lovely stone bridge, this is a perfect backdrop for photos in any season.
24. George Washington Monument, Boston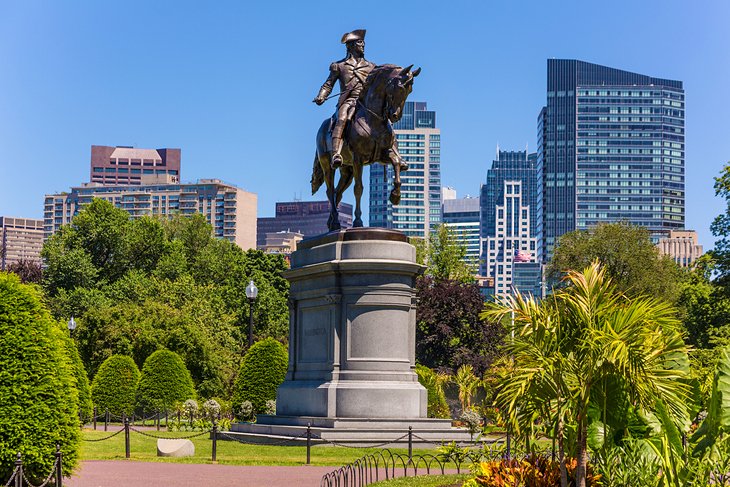 This massive bronze replica of an equestrian George Washington welcomes visitors to the lovely Boston Public Garden, near the city's busy center. The remarkable statue, sculpted by local artist Thomas Ball, is perfectly positioned in the middle of a grassy thoroughfare lined by colorful blooms. Talk about an excellent backdrop. Head to the Arlington Street entrance for the best view.
25. The Three Sisters, Cape Cod National Seashore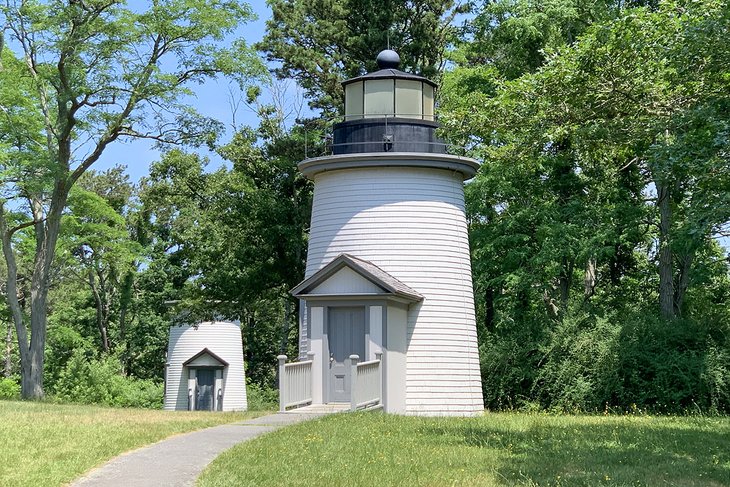 The Three Sisters lighthouses were once part of the Nauset Beach Light Station, which stood a quarter mile from today's location. They marked the mid-point of the Cape for sailors between 1838 and 1911. Named for their appearance from sea, which resembled three women wearing white dresses and black hats, these now sit in a small parkette just over 1,800 feet from the Nauset Light.