13 Top-Rated Beaches in Jacksonville, FL
Visiting Jacksonville without hitting the beach is like touring the Louvre but skipping the Mona Lisa. Flanked by some of the most luscious sands on the northeastern coast of Florida, this bustling metropolis is one of the best places to visit for those hoping for a quiet, laid-back beach holiday.
Dubbed the "River city by the sea," Jacksonville is a hot spot for nature lovers. In addition to multiple parks and wildlife preserves, its vast beaches play host to incredible creatures, such as turtles and an extensive list of bird species.
That's not to say there's no room for humans on these soft strands. In fact, Jacksonville's best beaches offer a ton of space to sprawl and little competition for the best spot. You'll have plenty of opportunities to do all the things you love, including, swimming, surfing, beachcombing, shelling, fishing, and kayaking on the top beaches in Jacksonville.
Insider's tip: Keep your eyes peeled for jellyfish that have washed up on the sand. They're a frequent find on all of Florida's beaches. So, regardless of which beach you choose, watch your step.
The only thing you'll need to worry about during your Jacksonville vacation is which beach to visit first. Narrow your options with our list of the best beaches in Jacksonville.
1. Jacksonville Beach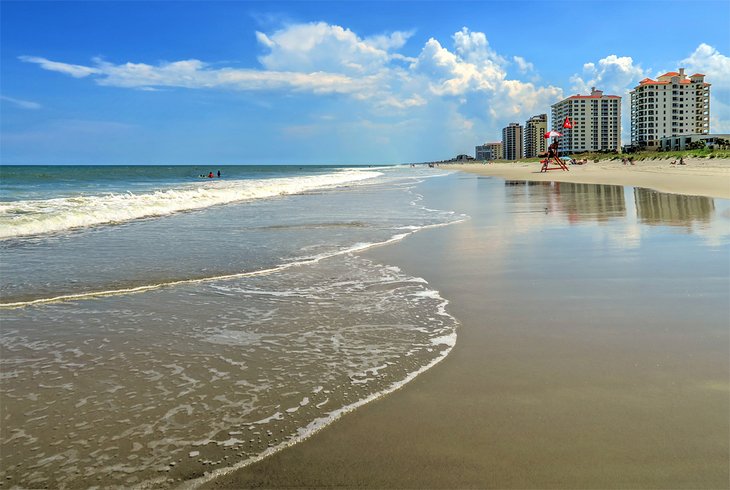 The city's namesake beach, this gorgeous strand is the town's crowning glory. Featuring a vast expanse of sand so soft you'll want to sleep on it, this beach is a perfect place to visit for a day. Cool off in the ocean or take a walk down the long, wooden Jacksonville Beach Pier for an incredible view. If you're into surfing, this is an optimal spot to hang 10. It boasts some of the best waves in the state, helping it to rank highly on our list of the best beaches in Jacksonville.
Despite being the town's main beach, you won't have to fight crowds on this remarkably clean beach, and it's super close to shops and restaurants.
Jacksonville Beach is a great place to visit for families: kids will love body surfing; boogie boarding; or merely splashing in the clear waves, which are well watched by lifeguards. Shelling is another popular pastime here, as the shore attracts lovely natural artifacts. Bonus: This top beach boasts restrooms and outdoor showers.
Insider's tip: Dogs are welcome (on leash) before 9am or after 5pm from April 1st through September 30th. From October 1st through March 31st, they're permitted on the beach at any time.
2. Neptune Beach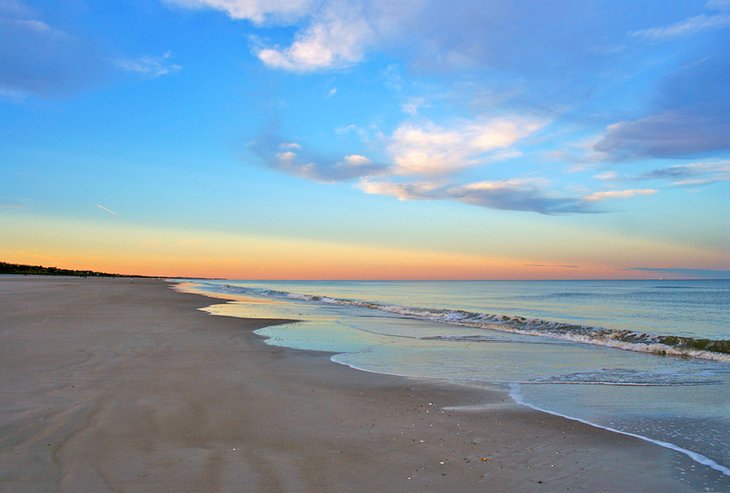 The beautiful Neptune beach is sandwiched between the Jacksonville and Atlantic beaches. Technically its own small beachfront community, this lovely spot is a member of the Jacksonville Beaches Community and although small, it's one of the top beaches in Jacksonville.
Even more pristine than its larger neighbor, Neptune Beach boasts some of the best sunrises and sunsets on Florida's east coast. A note for couples: the pink- and orange-hued skies make for an incredibly romantic atmosphere. Head here for a romantic dinner on the beach, and bring a camera to capture the moment.
You can do all the regular beachy-type things here, like swim, build sandcastles, and work on your tan, but visitors often choose to up their activity levels with things like biking and surfing. Nearby, there are plenty of fun attractions to help you pass time when taking a break from the beach.
Boutique shops and tasty neighborhood restaurants are also on offer to those who need a quick (and close) respite from the sun's hot rays.
3. Atlantic Beach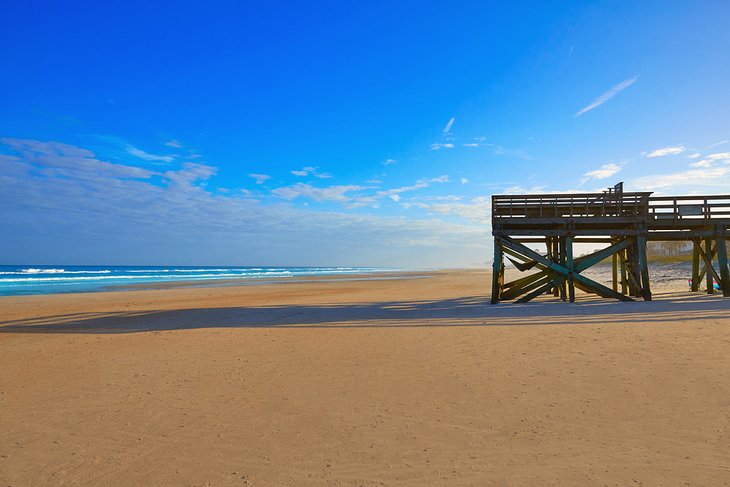 Atlantic Beach is the most historic area on the East Coast - many believe this sandy spot was the first place on the continent to be settled year-round by Native Americans. Today, the beach is peppered with tourists lounging in the sun, frolicking in the waves, or golfing on the nearby courses, especially during the warm summer months.
Nearby Hanna Park is a hot spot for those hoping to surf. This natural wonderland lays claim to the northern part of Atlantic Beach's strand, and it's an ideal spot for catching some awesome waves.
Not a fan of water sports? No problem. Take off on a beach run, walk along the sand, head out shelling, or enjoy the laid-back vibe that encompasses this relaxing retreat. The only thing you really must do at this pretty beach in Jacksonville is have fun.
4. Huguenot Memorial Park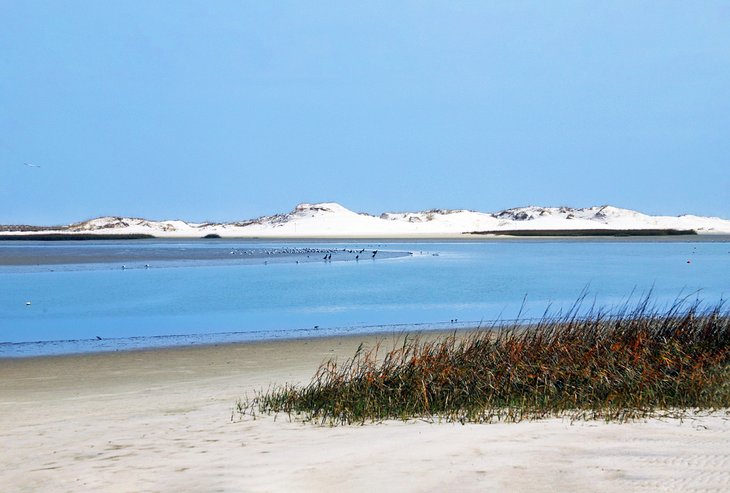 Huguenot Memorial Park allows visitors to do pretty much everything they dreamed of doing on a beach vacation. Always wanted to drive on the beach? You can do just that. Be sure it hasn't rained a ton before you park, though - you don't want to get stuck.
Hoping to catch a wave or two? The surf that crashes into the park's white sandy beach is the perfect size for beginners. Plus, there are lifeguards on hand to make sure you're staying safe, and concession stands to help quell your munchies.
For those who prefer a drier and quieter type of vacation, the park is also home to nesting birds, which are protected in its "critical wildlife area." Part of the Great Florida Birding and Wildlife Trail, Huguenot Memorial Park offers bird-watchers a wonderful opportunity to see shorebirds and terns up close.
Kids will love the playground, campground, and fishing spots, as well as the many walking trails.
5. Kathryn Abbey Hanna Park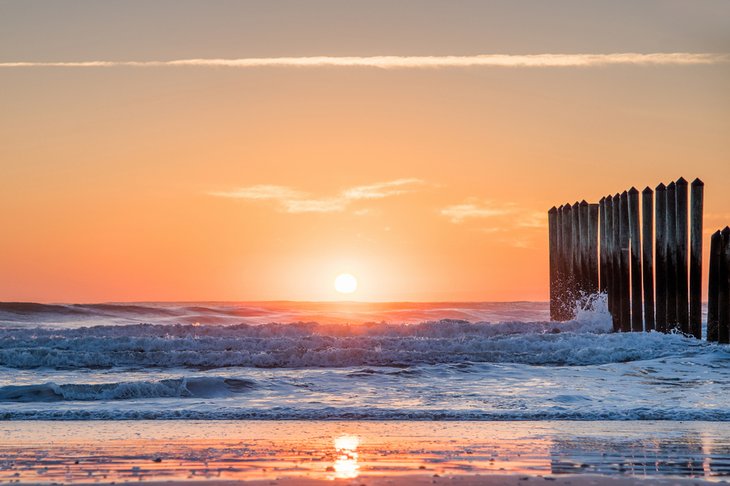 You'll never get bored at Kathryn Abbey Hanna Park, especially if you've got kids in tow. This oceanfront park boasts walking and biking trails; a splash park; picnic areas; campgrounds; a 60-acre lake to fish, kayak, or canoe in; and a beautiful sugar-white sandy beach. Now that's a lot to choose from! No wonder this has been deemed one of the best beaches in Jacksonville.
The north end of the 1.5-mile-long beach (which is technically part of Atlantic Beach) is where you'll find all the action. A haven for surfers, this section is home to some of the state's most radical waves. Dubbed "The Poles," after the wooden poles that stick out of the ocean in this area, this has been deemed the "premier surfing spot in Northeast Florida." It's an excellent place to witness totally tubular entertainment or partake in a few epic rides yourself.
6. Fort Clinch State Park, Amelia Island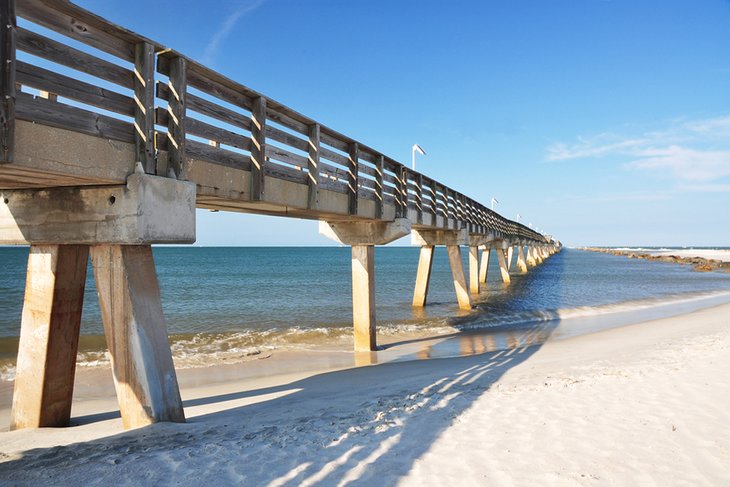 It's not every day that you can sun yourself in front of a historic fort. About 51 miles north of Jacksonville Beach, on the beautiful Amelia Island, lies the unique Fort Clinch State Park. On the grounds of the incredibly well preserved 19th-century fort lies a beautiful, sprawling beach.
The park itself offers over three miles of paved road, perfect for biking. Lift your gaze to the tree canopy of oaks. They're literally breathtaking. More trails lead bikers and hikers on adventurous paths through the forest or even along the sand.
A stop on the Great Florida Birding and Wildlife Trail, Fort Clinch State Park offers a glimpse of some of the loveliest creatures on this coast, including over 100 species of birds. You'll want to charge your camera before you go. And don't forget your bathing suit!
7. Ponte Vedra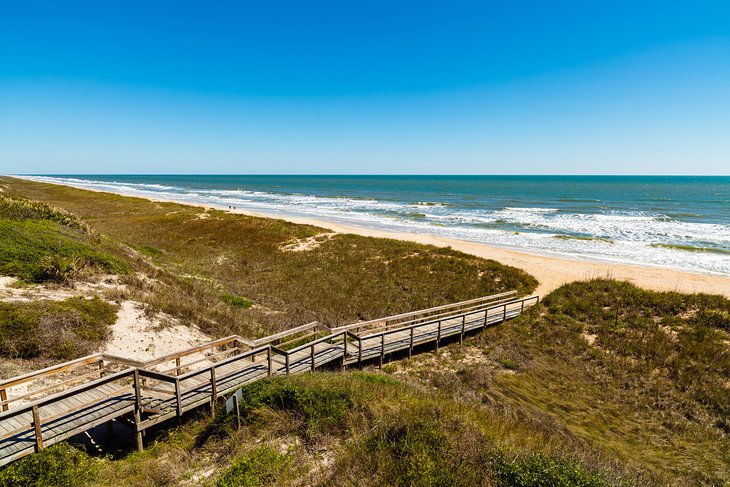 Technically outside Jacksonville, this luxurious beach is nearly five miles south of Jacksonville Beach, or about 18 miles from the town center. Over the years, it has gained fame as the beach of choice for those coming to play in or watch golf's esteemed competitions - the Players Championship and PGA tour. With this notoriety comes a higher price tag for things like hotels, meals, and beach rentals. You should also be prepared for larger crowds, especially when those competitions are in full swing.
While you should expect a more upscale experience here than you would at other area beaches, you'll still be privy to the same fun activities you would at any of the best beaches in Jacksonville. Swimming, SUPing, sunbathing, and sandcastle building abound, as do beach volleyball, kayaking and boogie boarding.
Flanked by towering sand dunes (some of which reach 40 feet high), this beautiful spot is a treasure you won't want to miss.
8. Fernandina Beach, Amelia Island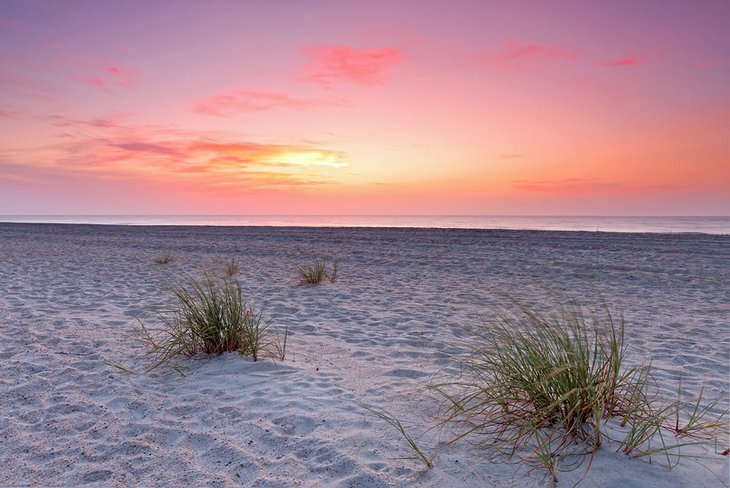 Fernandina Beach is the perfect place to visit with families. Peter's Point Beachfront Park in particular, is a winner with kids. The playground is a hot spot for little ones, while older kids favor frolicking in the waves, burying each other in the soft sand, or snorkeling offshore.
Keep your eyes peeled, and you're bound to see some impressive wildlife, including a variety of sea birds and turtles. Covered picnic areas make eating a breeze, literally. Everyone will appreciate the on-site bathrooms.
Looking for a bit more romance? Sign up for a couple's horseback ride on the sand, stroll along the wooden walkway, or find a secluded spot to set up camp and enjoy a romantic picnic.
9. Little Talbot Island State Park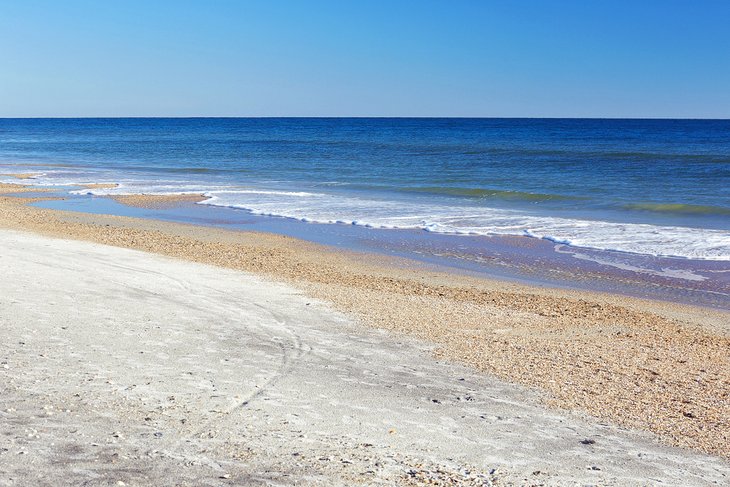 A mere 12 miles north of Atlantic Beach, Little Talbot Island State Park lies on the barrier island of the same name. The park boasts over five miles of pristine sandy beaches, begging to be explored. This is one of the only undeveloped islands in this section of the state. As such, its inner region is home to salt marshes and coastal forests, which house a wide variety of ecosystems and Floridian wildlife.
While here, guests can partake in a ton of fun activities, including, kayaking, fishing, swimming, surfing, or hiking along nature trails. Grab a camera, because this beach boasts incredibly unique and picturesque scenery. Exposed roots of fallen trees pepper the beach, creating a wonderful climbing spot for little ones, and a creative backdrop for artsy photos.
10. Mickler's Landing Beachfront Park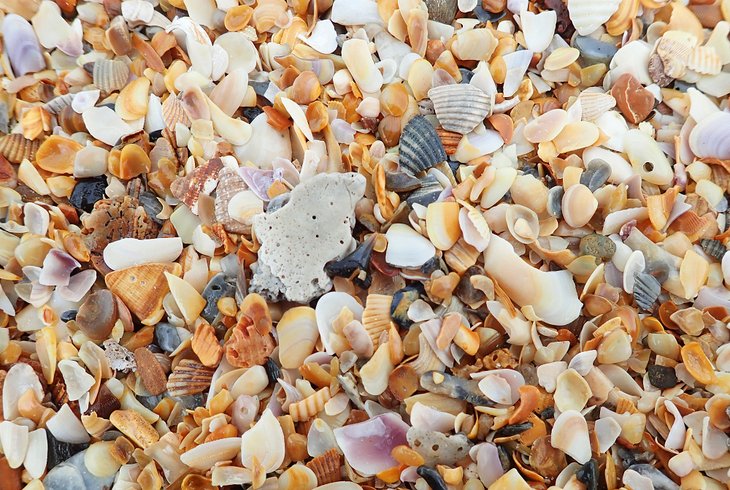 Mickler's Landing Beachfront Park is a sheller's paradise. If you search long enough, you'll be able to include multiple sharks' teeth among your treasures. This also means you might want to don water shoes or sandals, though, to protect your feet from the sharp terrain.
About three and a half miles south of Jacksonville Beach, this fun spot is located at the south end of Ponte Vedra Beach. With restrooms, showers, a pavilion, and grills, this beach makes it easy to spend an entire day playing in the sun, sand, and surf. Good news: dogs are allowed to join in the fun, as long as they're on a leash.
This is a funtastic beach to visit with families, and you should plan your visit for optimal entertainment. Low tide is a great time for kids to visit. As the water gets sucked away from shore, interesting creatures and other finds are uncovered in tide pools. This is also the best time to find petrified shark teeth! Bring a bucket to collect your finds, and spread them out on a towel to study them further.
11. Guana Tolomato Matanzes National Estuarine Research Reserve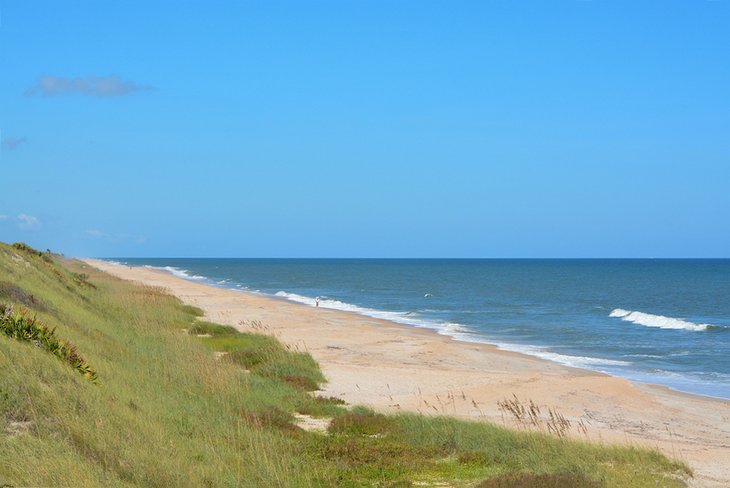 Massive sand dunes line the miles of wide beaches in the Guana Tolomato Matanzes National Estuarine Research Reserve. This is a place to truly enjoy nature's most wonderful gifts, as well as a few hours lapping up the sun at this top beach in Jacksonville. Nature trails wind through the forest, allowing bikers, hikers, and runners an easy way to explore the reserve's vast landscape.
Sand dunes lead visitors to the soft sand, made up of coquina rock sediment. It's home to multiple creatures, so you'll never be truly alone. Since this is a protected area, dogs aren't allowed on the beach, but they're welcome (on leash) on the trails.
Don't miss the massive Environmental Education Center, which includes interesting exhibits, an amphitheater, and aquariums.
12. Mayport Naval Station Beach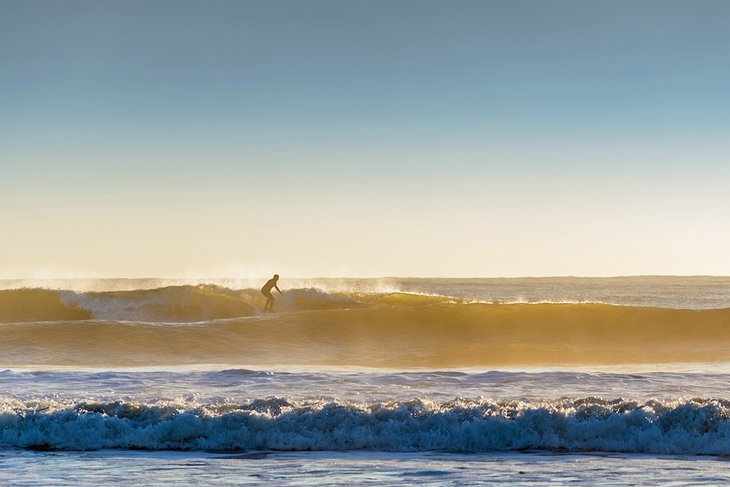 Set on the grounds of the Mayport Naval Station, this secluded beach is one of Jacksonville's best sandy beaches and one of its most captivating hidden gems. It's an ideal spot for beachcombers — treasures abound for those willing to hunt through piles of sand and shells. From sharks' teeth to sea glass to incredible shells, you're bound to find something worth bringing home.
Other popular things to do include wandering along the wooden walkway, running on the beach, surfing, and splashing in the waves. Be sure to pack water shoes, as the sharp shells can hurt little feet. Dogs are welcome to join in the fun or chase the birds, whichever comes first!
13. American Beach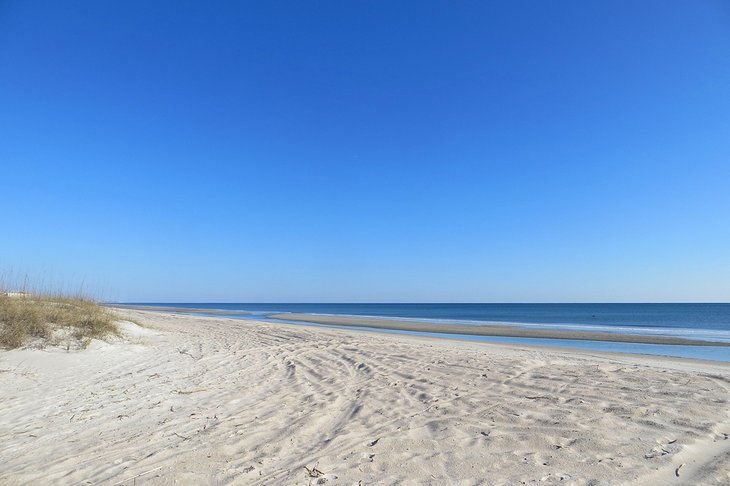 Another pretty beach lies on Amelia Island, about an hour's drive from Jacksonville Beach. A historic landmark, this soft, sandy beach is steeped in history.
Abraham Lincoln Lewis (thought to be Florida's first black millionaire) described the beach as "a place for recreation and relaxation without humiliation" in the mid 1930s. Until this point, black visitors were not permitted on all beaches in the US due to segregation laws.
Today, the beach is backed by newly constructed homes and other large buildings. Luckily, Little NaNa Dune has been protected from this urbanization. While much of the town itself is a bit run down and in need of a revamp, the beach itself is a quiet nirvana awaiting its visitors.
Map of Beaches in Jacksonville, FL
Jacksonville, FL - Climate Chart
Average minimum and maximum temperatures for Jacksonville, FL in °C
J
F
M
A
M
J
J
A
S
O
N
D

18

7

19

8

23

12

26

14

29

19

32

22

32

23

32

23

30

22

26

17

22

13

18

8

PlanetWare.com
Average monthly precipitation totals for Jacksonville, FL in mm.

86

66

101

70

82

147

152

149

185

84

60

62
More Related Articles on PlanetWare.com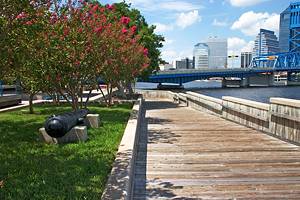 Things to Do in Jacksonville that Don't Involve a Beach: Need to take a break from the sun's blistering rays? These fun attractions will help keep you busy while your sunburn heals. Many Jacksonville visitors bring their furry friends along since it's such a pet-friendly city. Plus, most of its beaches allow dogs at all times of the year, especially if they're on a leash.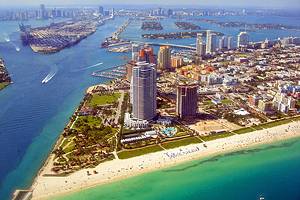 See More of Florida: Jacksonville is awesome, but Florida has a slew of other fabulous places to visit. Build extra time into your schedule for a trip to one of these top places to visit. Traveling with kids? Don't miss these family-friendly beaches. If you're heading to the Sunshine State with your soulmate, you'll want to check out these romantic honeymoon destinations.