14 Best Places to Visit in June
We may earn a commission from affiliate links ()
By the time June rolls around, most of us are more than ready for a vacation. School is out (or almost out), summer has begun, and many parts of the world are experiencing stellar weather. As if those aren't enough reasons to find a perfect place to travel in June, this high season gem is also the season when fun festivals and other events burst onto the scene.
Want to start planning your June vacation? There are tons of destinations to choose from, many of which may be among your bucket list destinations.
Head to Tasmania for the chance to see some of its main tourist attractions: whales and the southern lights. Beeline to Basel to check out cutting-edge art from international artists.
Go sightseeing all night long during White Nights in St. Petersburg. Or experience some of North America's best hiking in Yosemite National Park, British Columbia, or Maine. No matter how (or where) you choose to spend your time, you'll be glad you scheduled a vacation in June.
For inspiration planning your summer vacation, see our list of the best places to visit in June.
1. Revelstoke, British Columbia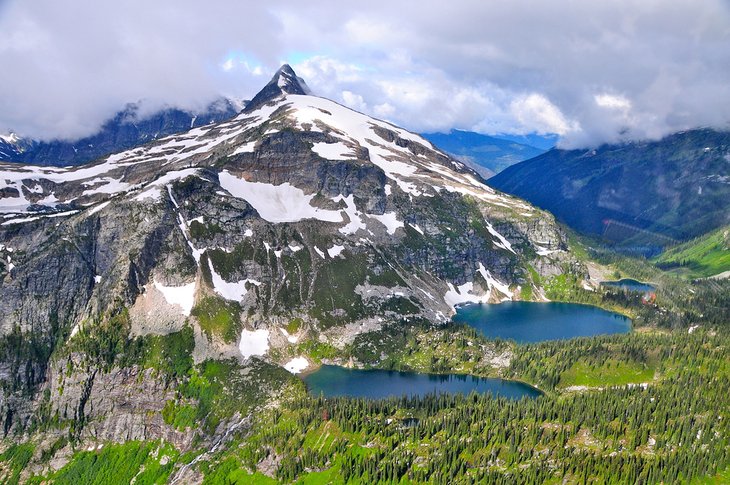 If you've heard of Revelstoke, chances are high that you think of it as a ski destination - and you're not wrong. This remote mountain town in British Columbia has more than 1,700 meters of vertical ski terrain and is home to one of the best ski resorts in Canada. But when the snow finally melts, the landscape turns into a nature-lover's playground, making Revelstoke one of the best places to visit in June.
You're never far from an outdoor adventure in Revelstoke in June. Slip on your hiking shoes and explore the more than 22 kilometers of hiking trails at Revelstoke Mountain Resort. You can also zoom through the glades on the adrenaline-inducing mountain coaster, challenge yourself at the 18-hole disc golf course, and mountain bike from the top to the bottom of the mountain.
In nearby Mount Revelstoke National Park, about a 20-minute drive from downtown Revelstoke, you can explore the only inland rain forest in the world. Its Giant Cedars Boardwalk will get you up close to mighty 500-year-old trees that will leave you humbled.
June is also a wonderful time for sightseeing around the spirited town of Revelstoke. Weeknights are filled with open mic nights and live music at local restaurants. And on Saturdays, you can spend hours shopping at the Revelstoke Farm & Craft Market. The welcoming vibe of the town will make you feel right at home after days of adventures in the great outdoors.
Accommodation: Where to Stay in Revelstoke
2. Basel, Switzerland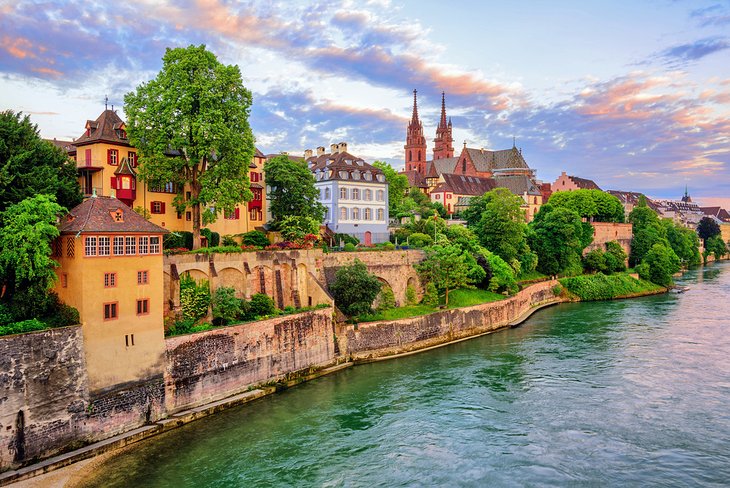 If art inspires your travels, you must visit Basel in June. That's when the Swiss city hosts its yearly art show, Art Basel, which draws influential artists and their fans from around the world. Expect to be immersed in creativity, provocative works, and remarkable installations throughout your trip. Check the latest schedule for information on artist talks and other events throughout the city.
Art is just the beginning of what makes Basel a great place to visit in June, though. The second-largest city in Switzerland brims with cultural attractions. Tour the atmospheric Old Town to see historic architecture, medieval churches, and eye-catching fountains.
Explore a collection of thousands of unique toys, including spectacularly detailed dollhouses, at the Spielzeug Welten Museum (Toy Museum). Take a quick train ride across the German border to visit the Vitra Design Museum, a Basel institution. There's no chance of boredom at this destination during the month of June.
Accommodation: Best Hotels in Basel
3. Rwanda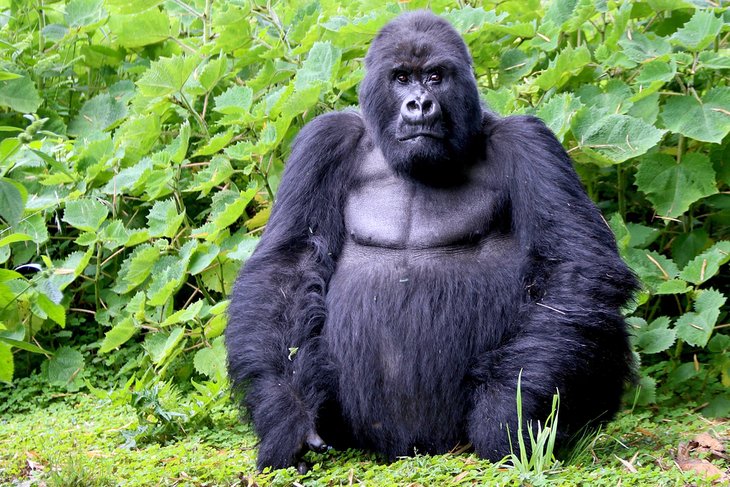 Do you dream of trekking with the famous mountain gorillas of East Africa? Make it happen with a trip to Rwanda this June – the start of the landlocked country's long dry season. Low rainfall makes the hiking conditions quite a bit easier than at other times of year, coinciding to make this one of the best places to travel in June. Plus, you'll face a much lower risk of malaria.
Humans share all but about one percent of their DNA with gorillas. You'll feel an intense connection to these gentle giants once you get up close to the mountain gorillas at Volcanoes National Park - the top tourist attraction in Rwanda. It has about 600 gorillas, of which 18 families have been habituated to people. To see them, you'll need to plunk down $1,500 on one of the few daily trekking permits. Then, you'll connect with a guide who will take you on a four- to eight-hour hike through bamboo forests and swamps to spend a precious hour with the gorillas.
While gorilla trekking will certainly be the highlight of your trip to Rwanda, it shouldn't be the only thing you do in this fascinating country. There are tons of things to do in Kigali, the capital, including seeing the Kigali Genocide Memorial, checking out the Inema Arts Center, and getting bespoke clothing made at Kimironko Market.
Tourists can also continue their wildlife sightseeing on a trip to Nyungwe Forest National Park's mesmerizing canopy walk and on a safari through Akagera National Park.
4. Acadia National Park, Maine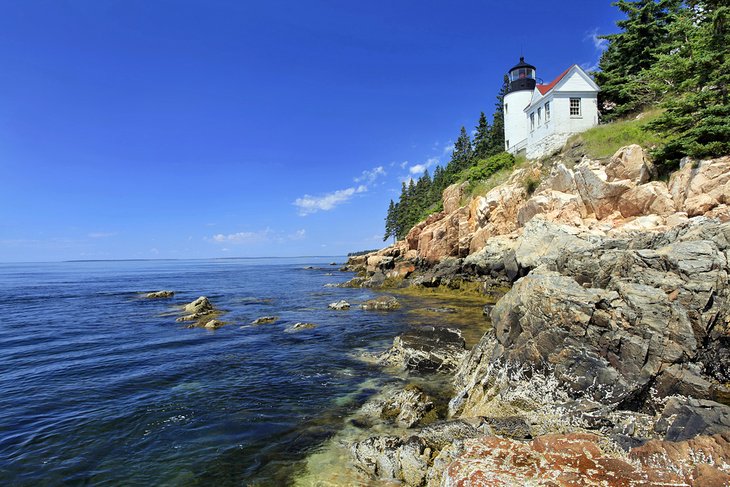 July and August may draw more visitors to Acadia National Park, but June is regarded as the best time of year for in-the-know travelers to explore this magnificent part of Maine. This month brings about absolutely perfect hiking weather: highs around 71 degrees Fahrenheit, lows dropping to around 50 degrees Fahrenheit, and little rain. It gives tourists the chance to see the emerald-green forests and cobalt-blue waters at their very best.
If you're up for a challenge, plan to climb the park's tallest peak, Cadillac Mountain. The strenuous South Ridge Trail is about seven miles round trip, and offers breathtaking views of the Atlantic Ocean, Bar Harbor, and small clusters of islands. Start early to get there for sunrise, or consider heading out in the late afternoon for an awesome sunset vista.
Another dramatic spot to see in Acadia National Park is Thunder Hole. An underwater cave contains a pocket of air that collides with incoming waves, creating a boisterous roar. Water shoots high into the sky, creating a dazzling sight.
The top hiking trails in Acadia National Park include something for everyone. The 4.4-mile-long Ocean Path is mostly level and offers lovely views of the sea. The moderate Great Head Trail takes you along sea cliffs flanked by evergreen forest. And Beehive Trail, a strenuous yet iconic hike, involves climbing iron ladders, scrambling up rocks, and tackling major heights - a feat that rewards hikers with views of Sand Beach and Great Head.
5. Tasmania, Australia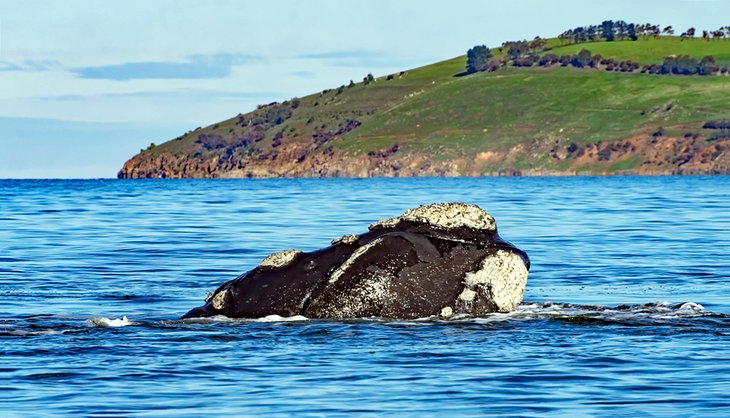 Why is Tasmania one of the best places to visit in June? Just gaze upon the Australian island's east coast, and you'll see why: whales. Tons of majestic humpback whales migrate along these relatively calm waters between May and July to breeding areas near Queensland, giving tourists plenty of opportunities to spot these incredible creatures in the wild.
You'll also have the opportunity to see families of southern right whales (some of the rarest whales) during their migration north, which also starts in June. Great Oyster Bay and Frederick Henry Bay are some of the best vantage points for the whale migrations in Tasmania.
A trip to Tasmania in June also gives tourists a chance to see another natural wonder: the southern lights. Like their northern counterpart, the aurora australis creates stunning swirls of green, orange, pink, and red in the dark night sky – but the show is notoriously difficult to catch. The farther south you are, the better your odds of seeing the southern lights, and Tasmania is just over 5,000 kilometers from the South Pole. Schedule your travels around the June solstice – the longest night of the year – to give you the best likelihood of seeing the rare astral display.
6. New York City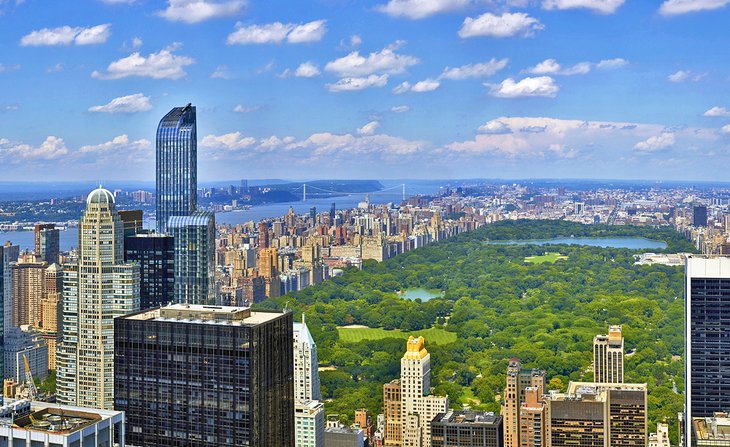 While there's never a bad time of year to visit New York City, the Big Apple shines in June. The weather is just right for long walks around Central Park, outdoor concerts have started popping up everywhere, and the beloved baseball season has just started. Plus, the crowds of tourists are still relatively manageable before ultra-busy July and August.
Lace up your sneakers and spend the day museum hopping during the Museum Mile Festival. Typically held in early to mid June, this annual event invites locals and tourists to enjoy free admission to some of the city's best museums on a 30-block stretch of Fifth Avenue during extended evening hours. Participating institutions include the Metropolitan Museum of Art, El Museo del Barrio, the Jewish Museum, and Museum of the City of New York, among others.
Foodies, take note: New York City's summer Restaurant Week often occurs in June, as well. Nearly 400 of Gotham's top restaurants pull out all the stops for this twice-yearly event, coming up with creative prix-fixe, multi-course meals at ultra-low prices ($26 for lunch, $42 for dinner).
There are still tons of other things to do in New York City in June. Try to score one of the coveted tickets for a Shakespeare in the Park performance. Lay out a picnic blanket and catch an outdoor flick at the Bryant Park Film Festival. Cheer on the Puerto Rican Day Parade.
7. The Finger Lakes, New York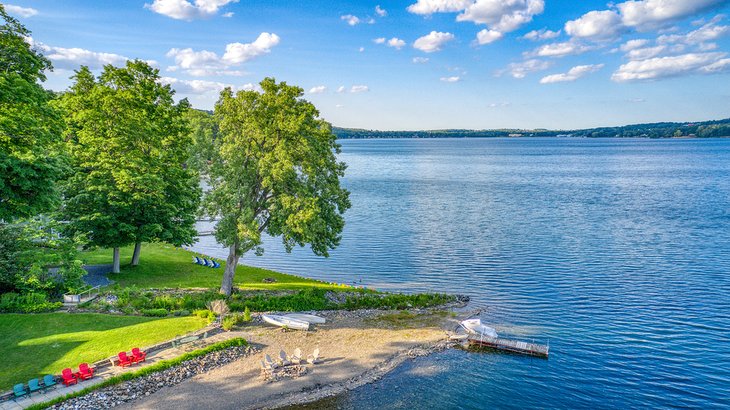 It's easy to see why the Finger Lakes rank among the best places to visit in New York State. Bursting with natural beauty in the form of rushing waterfalls, steep mountains, and of course, its sparkling namesakes that are shaped like fingers, there's no wrong time to visit this captivating spot.
A trip to the Finger Lakes in June, though, brings a lot of perks. While the lakes may still feel a little crisp, the warm air will make dipping your toes into the cool water a welcome respite. As schools are winding down, you'll notice more availability (and lower prices) in the area's best resorts compared to the busier months of July and August.
Another bonus of traveling in June: fewer crowds at the Finger Lakes' best attractions. Depending on when you head out, you may have the hiking trails at Watkins Glen State Park almost to yourselves. You're also more likely to snap a stunning photo of Buttermilk Falls without other tourists in the background.
8. Machu Pichu, Peru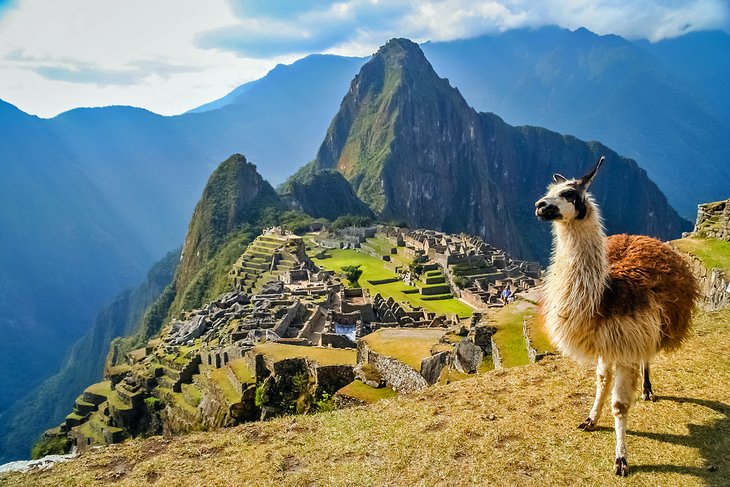 June is one of the best times of year to visit Machu Picchu, one of the best places to visit in the world. While the archeological site high in the Andes mountains is open all year-round, early summer is in the peak of dry season, bringing about ample sunshine, clear skies, and cool air.
The only downside is that you'll be dealing with thousands of other tourists – a potentially worthwhile trade-off for those who want perfect hiking weather on their trek to this top UNESCO World Heritage Site.
Make arrangements for hiking permits, lodging, and other travel essentials well in advance if you want to visit Machu Picchu in June. It's one of the best and most popular times of year to see the ancient city.
9. Bali, Indonesia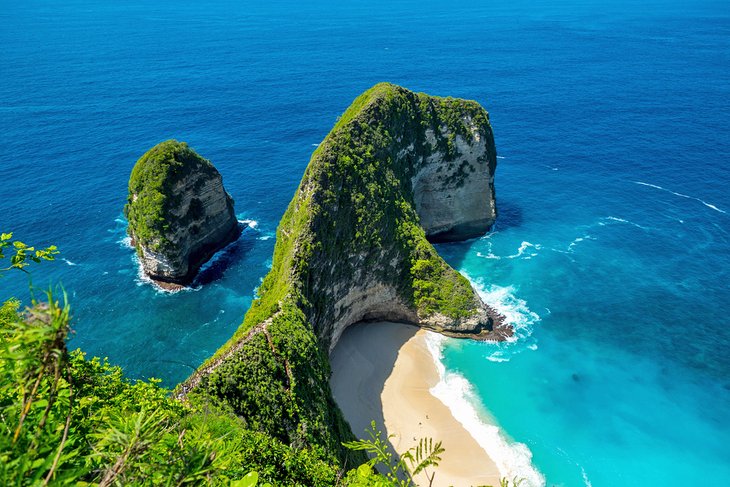 Craving a beautiful beach getaway in June? Bali's got you covered. The Indonesian island has sparkling, palm-fringed coastlines that wow tourists from around the world. June in Bali typically has the dry, sunny weather you'll need for the perfect day at the beach, sans the massive influx of tourists the island sees in July or August.
Consider staying in Nusa Dua. It has sugary white-sand beaches and gentle surf, along with luxurious resorts. From here, you can book aquatic activities, like glass-bottom boat trips, parasailing, and underwater sea walker experiences.
For a more serene experience, take a ferry to one of the tiny islands off the coast of south Bali. You'll be enchanted by the slow pace of life on Nusa Lembongan, a small seaweed farming island with rugged coastlines, along with the secret beaches on Nusa Penida.
Accommodation: Best Beach Resorts in Bali
10. Sarawak, Malaysia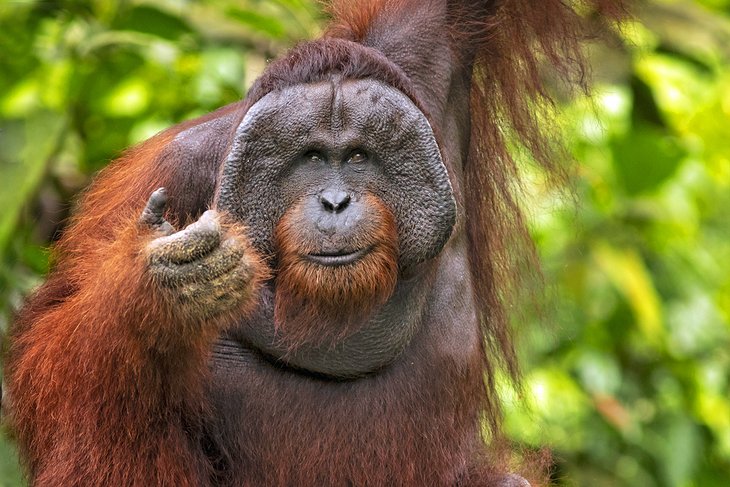 Sarawak starts June off on the right note with its annual harvest festival, Gawai Dayak, on the first of the month (along with May 31). The event is a fantastic introduction to the culture of the tribal Dayak people. March with locals dressed in authentic traditional costumes in lively parades and visit their longhouse homes, which are open to guests during the festival.
One of the best places to travel in June, Sarawak also makes a convenient base for exploring nature around Borneo, one of the most biologically diverse places in the world. Just a 20-kilometer drive from Kuching, the Semenggoh Wildlife Rehabilitation Center invites travelers to see rescued orangutans swinging through the trees. You can also visit the mesmerizing Fairy Cave and see its many swiftlets, bats, and vipers.
Finally, spend a night in Bako National Park, where you can watch proboscis monkeys in the wild, and bioluminescent plants and creatures light up the rainforest after dark.
Read More: Best Places to Visit in Malaysia
11. Savannah, Georgia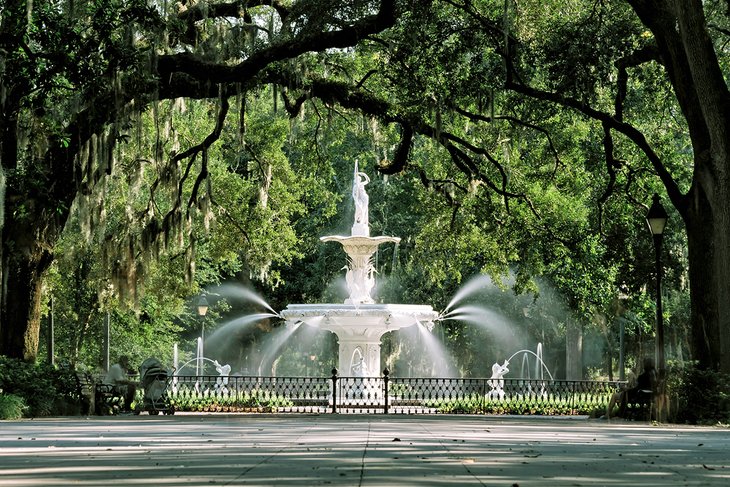 Savannah is one of the best places to travel in June. In addition to hot days and comfortable nights (you'll be looking at highs in the upper 80s to 90s and lows in the low 70s), visitors are presented with a variety of fun activities to enjoy during this popular month.
While this is peak season for summer visitors, you'll notice fewer travelers in June as compared to those arriving in July and August. Southern hospitality, mouth-wateringly good food, and spectacularly grand architecture awaits visitors to Savannah year-round, but June makes it all seem a bit rosier, somehow.
Get out and explore the city's most popular tourist attractions without the spring crowds. Wander through this historic district in the morning, before the sun starts beating down. Take a stroll through Forsyth Park, hop on a boat cruise, or grab some shade inside the National Museum of the Mighty Eighth Air Force. Tybee Island is a perfect place to cool off near, or better yet, in, the water.
Accommodation: Top-Rated Resorts in Savannah, GA
12. Yosemite National Park, California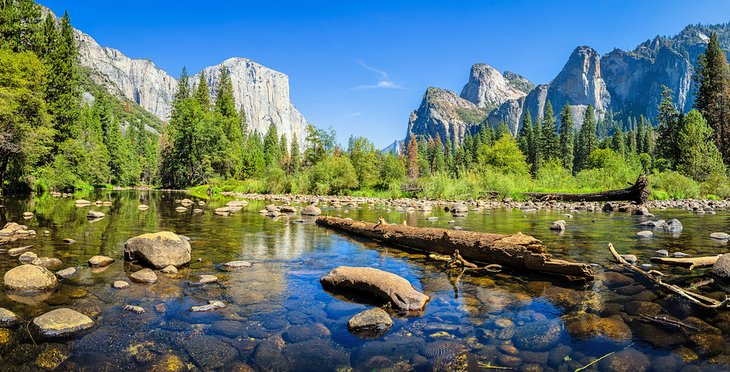 You won't be alone when you visit Yosemite National Park in June. One of the best months to visit, June boasts ideal weather and marks easy access to the park's high mountain hiking trails.
As one of the best national parks in California, you can expect a slew of incredible attractions and things to do in Yosemite National Park, especially now that the snow has melted.
Climbing the granite Half Dome is made a little easier at this time, but just viewing this monstrous wonder from the glistening Mirror Lake Trail is a worthy experience if you're not a climber at heart.
Since you're visiting at the tail end of spring, waterfalls like the breathtaking Yosemite Falls, will still be gushing–they tend to almost dry up by late August. Pack a camera, good hiking shoes, and a lot of water.
Read More: Best Campgrounds at Yosemite National Park
13. Portland, Oregon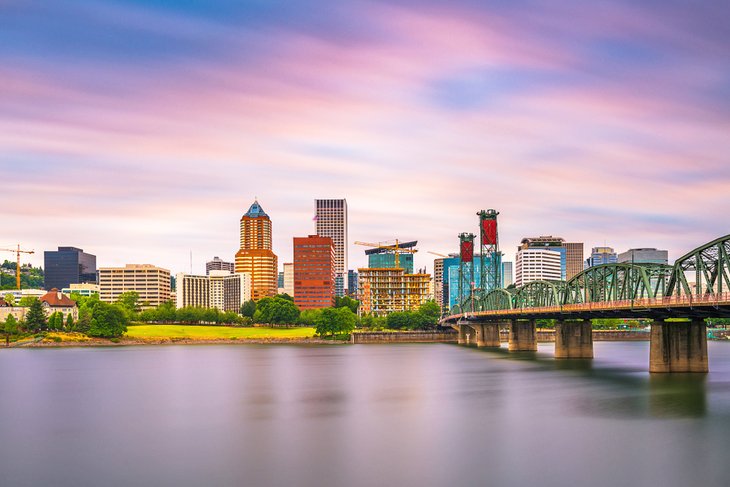 Portland is one of the best places to travel in June, especially for adventurists who love the outdoors. June in Portland is known by locals as "festival season."
This is when you'll find the Portland Rose Festival (think parades, carnival rides, and fireworks) and Pride Parade. The family-friendly Festival of Balloons also takes place in June. An impressive hot-air balloon jamboree, this fun event is set in the suburb of Tigard, which lies 30 minutes from downtown.
Portland's weather is comfortable in June: in the low 70s during the day and low 50s at night, and there's little rainfall. These are prime conditions for taking advantage of the city's best tourist attractions, like roaming the Rose Test Garden in Washington Park, exploring the Portland Japanese Garden, and taking time out in the expansive Powell's City of Books.
14. Bermuda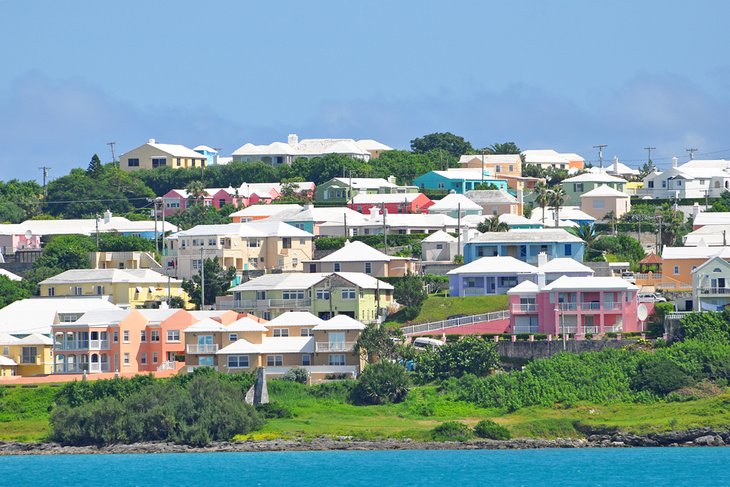 While technically the start of hurricane season, June is usually a safe and pleasant month for visiting Bermuda. Plus, it is at very small risk of being hit by a massive storm when compared to other Caribbean isles.
In addition to experiencing warm and sunny weather (highs range in the low 80s and lows in the mid-70s), June visitors can enjoy the vibrant Bermuda Carnival celebrations, including parades; live music; boat cruises; and the steel pan favorite, Pan in the Park.
The Newport Bermuda Race (a.k.a. Thrash to the Onion Patch) also takes place in June. If you're interested in testing your nautical skills from Rhode Island to Bermuda, you won't want to miss this fun challenge. Or sign up for the Annapolis Bermuda Ocean Race, another sailing event that leaves from Chesapeake Bay in Maryland.