11 Top-Rated Attractions Things to Do in Portland, Maine
We may earn a commission from affiliate links ()
Portland is Maine's largest town, located on the southern coast along Casco Bay. Once named Machigonne by the native peoples, the region was developed in the early 17th century by British colonists and quickly became a major fishing and trade port.
Today, tourists can stroll the cobblestone streets of the Old Port neighborhood; explore the wharf, which is still buzzing with activity; or spend days enjoying the cultural attractions in the Arts District, including museums, galleries, performances, and antique shops.
There are plenty of things to do on the water as well, including sightseeing tours around the bay and the Calendar Islands, whale watching tours, and even fishing charters. Sports enthusiasts and families will also enjoy taking in a Portland Sea Dogs game, a AA team for the Boston Red Sox.
Plan your sightseeing and fun with our list of the top things to do in Portland, Maine.
See also: Where to Stay in Portland
Note: Some businesses may be temporarily closed due to recent global health and safety issues.
1. Casco Bay and the Calendar Islands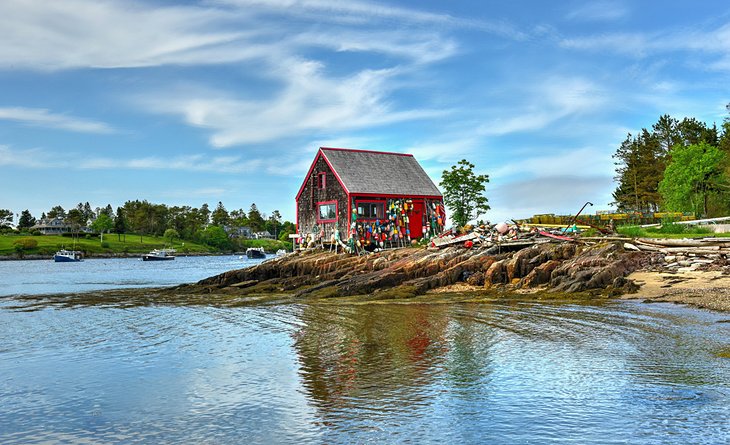 Portland sits on the edge of Casco Bay, home of the lovely Calendar Islands. Officially named the Casco Bay Islands, the nickname was bestowed as a result of their numbers - it has been said that there are so many islands here that you could visit a new one each day for a year. Although this is not quite true, there are plenty of both large and small islands to explore.
Several companies provide sightseeing tours to and around the islands, and there is a regular ferry service to Great Diamond Island, Peak's Island, Chebeague Island, Long Island, and Cliff Island. Great Diamond Island is home to the former Fort Mckinley, and Long Island is known for its numerous nature trails and peaceful beaches. Other island activities include golf on Chebeague Island and bicycling on many of the smaller, less populated locations on Cliff island.
2. Portland's Old Port District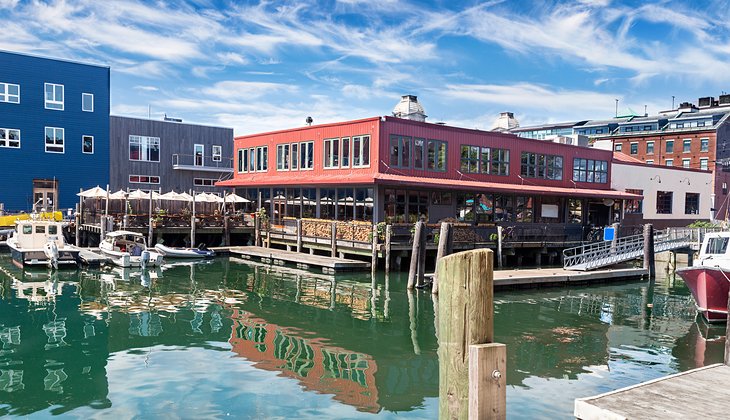 Portland's Old Port district inhabits the heart of the city, a bustling downtown filled with things to do that has retained its ambience of an old seaport town. The waterfront area is where tourists will board Portland's many ferries, sightseeing cruises, and charters to the Calendar Islands and other destinations.
The wharf, which is located on Commercial Street, is just steps from the Old Port's cobblestone streets where you will find historic buildings, boutiques, restaurants, galleries, and other places to shop.
For a unique perspective on the Old Port district and other areas, the narrated sightseeing tour of Portland aboard a vintage fire engine provides a good overview of the city. Perched atop the engine, tourists have an ideal vantage point for capturing photos of Portland's landmarks.
3. Victoria Mansion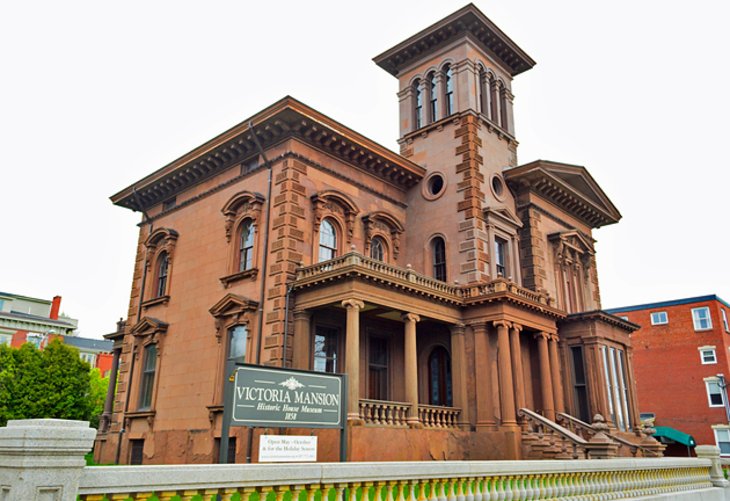 The Victoria Mansion in Portland, also known as the Morse-Libby House, was built between 1858-60 and was designed by the well-known architect, Henry Austin. This Italian villa-style mansion was used as a summer home by New Orleans hotel tycoon Ruggles Sylvester Morse, and the home is a true expression of decadence in the pre-Civil War era in Portland.
The structure features numerous details, like decoratively painted walls and ceilings, rich textiles, wood carvings, detailed plasterwork, gilded surfaces, and a large stained glass skylight. Open as a museum since 1941, the home's contents have been preserved, including unique carpets, silver, porcelain, and other decorative items.
Address: 109 Danforth Street, Portland, Maine
Official site: victoriamansion.org
4. Eastern Promenade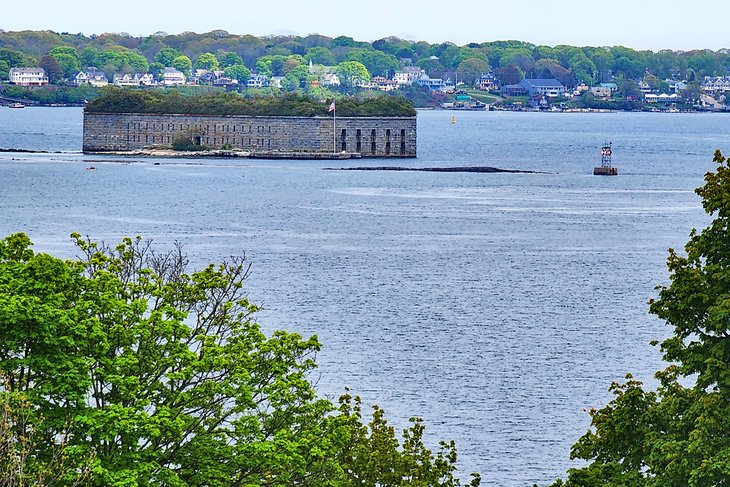 Starting in the Old Port district, the Eastern Promenade Trail follows the path of a railroad track along the waterfront at Back Cove and provides one of the city's most beautiful places to walk. The 2.1-mile trail, which actually consists of twin paths (one crushed stone, the other paved), meanders along the edge of the 68-acre Fort Allen Park.
From the main trail, many offshoots lead to other parts of the park, including uphill to excellent vantage points. The trail also leads to East End Beach, the city's only public beach and a favorite spot for locals to sunbathe, swim, and picnic. There is also a boat launch here, as well as canoe and kayak racks for those arriving by water. Bicycles and leashed dogs are welcome, and there are restroom facilities at the beach and benches along the path.
5. Portland Museum of Art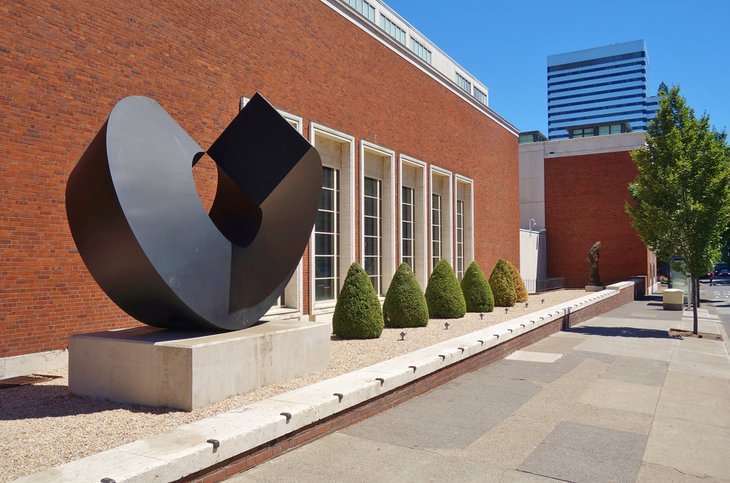 The collection at the Portland Museum of Art features fine and decorative arts dating from the 1700s onward. The museum's collections focus on American and European paintings, and also include a variety of other media like sculpture, pottery, furniture, and other creations, housing more than 18,000 works. This includes 650-plus works by Winslow Homer, including oil paintings, etchings, and watercolor.
Those interested in visiting the nearby Winslow Homer House can purchase tickets at the museum. The museum is also home to the works of major artists including Cassat, Renoir, Monet, Degas, Picasso, and O'Keefe. It also hosts special exhibits, rotates its expansive collection regularly, and features spotlight exhibitions of Maine artists. The museum also offers family events and activities, as well as lectures and curator talks.
Address: Seven Congress Square, Portland, Maine
Official site: www.portlandmuseum.org
6. Children's Museum & Theatre of Maine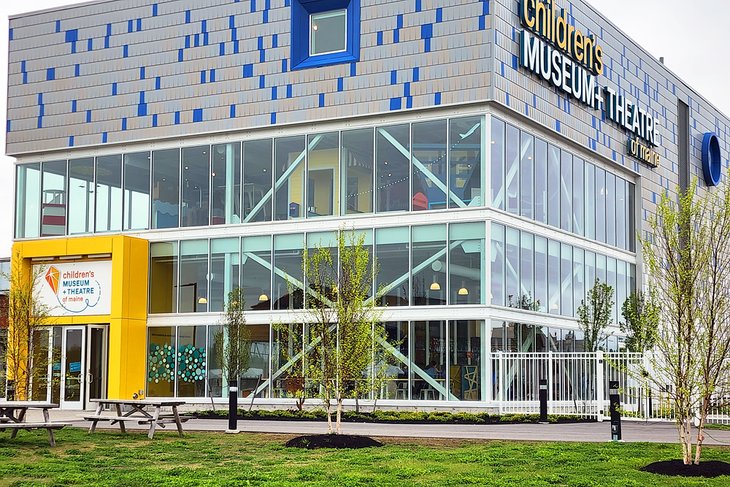 The top thing in the city to do with younger kids and toddlers, Portland's children's museum features three floors of interactive play and learning opportunities that will keep kids active for hours. Families are encouraged to play together and contribute to the museum's ever-growing mural in the diversity-themed Creating Communities exhibit, or experiment with light and lenses in Camera Obscura.
An entire floor of the museum is dedicated to the Our Town exhibit where kids have the opportunity to shop at the farmer's market, diagnose and treat teddy bears, slide down a fire pole, and even milk a replica cow. Another popular area is Discovery Woods where they can learn basic survival skills, climb a kiddie rock wall, and learn about local wildlife from Youth Rangers.
Other highlights include a space shuttle cockpit complete with astronaut attire and switches galore, the Tidepool Touch Tank where kids can feel creatures like sea stars and sea urchins, a mini-planetarium, and a dress-up theater where public performances are also produced.
Address: 142 Free Street, Portland, Maine
Official site: www.kitetails.org
7. Maine Narrow Gauge Railroad Co and Museum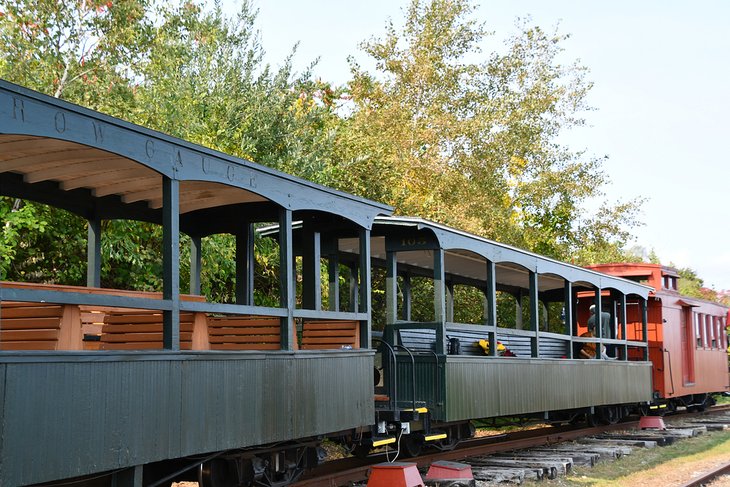 The Maine Narrow Gauge Railroad Museum strives to preserve the history of the two-foot-gauge railway while educating the public, and is a great place to visit on a rainy day in Portland. The museum features several historic coaches, kids activities, and exhibits about the history of narrow-gauge railways.
The museum also operates a scenic train ride on the narrow-gauge line it maintains, a three-mile round trip that explores the Eastern Promenade. The train operates from May through October and is an excellent way to see Casco Bay and enjoy waterfront views. Knowledgeable guides provide commentary during the 35-minute trip, and are always happy to answer questions about anything from local history to wildlife.
Address: 58 Fore Street, Portland, Maine
Official site: www.mainenarrowgauge.org
8. Portland Head Light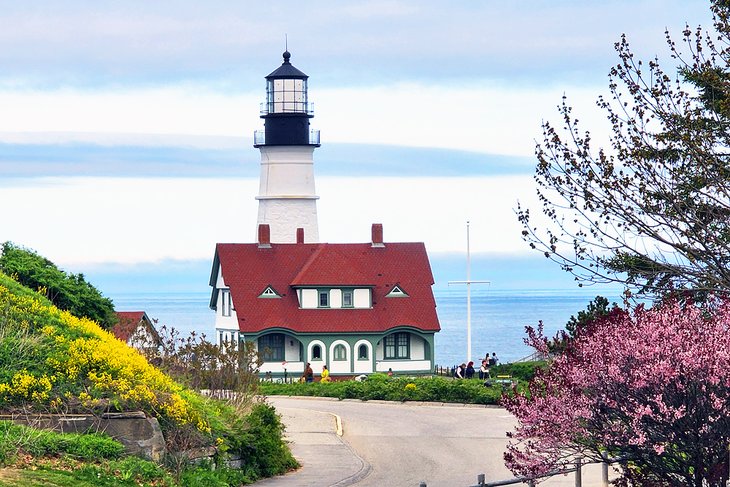 Lighthouses are not only a literal landmark for boats, they have become an iconic symbol of Maine and are local landmarks for most coastal towns. Portland is no exception, home to several lighthouses that date back as far as 1871. One of the most visited is Portland Head Light in Cape Elizabeth thanks to its excellent museum and stunning views of Casco Bay and Portland Harbor, as well as four additional area lighthouses.
The museum, housed in the former Keeper's Quarters, has a variety of exhibits about the history of lighthouses and lighthouse keeping, including a look at the ways in which technology has changed their operation. Items on display include Fresnel lenses, historic photos, documents, and other artifacts.
The museum also has exhibits and artifacts related to Fort Williams, which shares the promontory. Tourists can explore the historic fort buildings and enjoy recreational facilities at Fort Williams Park.
Address: 1000 Shore Road, Cape Elizabeth, Maine
Official site: www.portlandheadlight.com
9. Wadsworth Longfellow House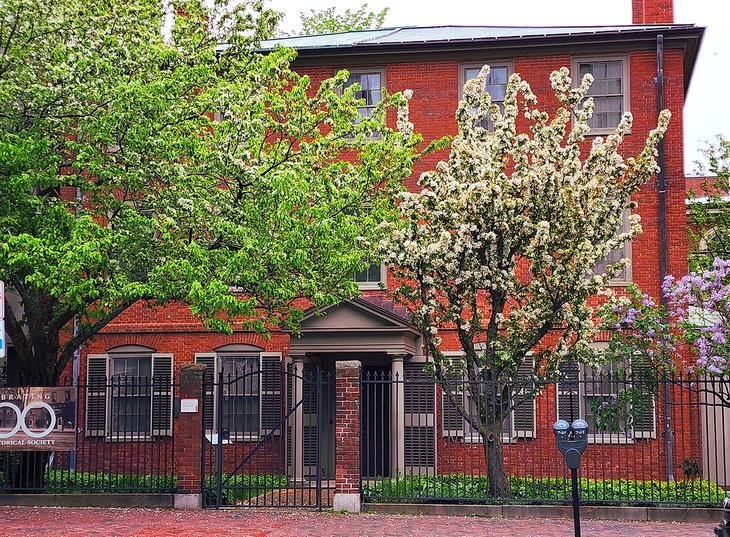 The Wadsworth Longfellow House was completed in 1786, built by General Peleg Wadsworth, grandfather of renowned literary figure Henry Wadsworth Longfellow. The writer himself grew up here, and his sister occupied the home until her death in 1901. She bequeathed the property to the Maine Historical Society, and it has been preserved with care, complete with nearly all of the original furniture and household items, both decorative and practical.
The home has been a National Historic Landmark since 1962, now a brick time capsule in the otherwise urban landscape of Commercial Street. Visitors will want to leave time for a stroll in the garden as well, laid out in a Colonial Revival style in 1926 by the Longfellow Garden Club.
Address: 489 Congress Street, Portland, Maine
Official site: www.mainehistory.org/house_overview.shtml
10. Southworth Planetarium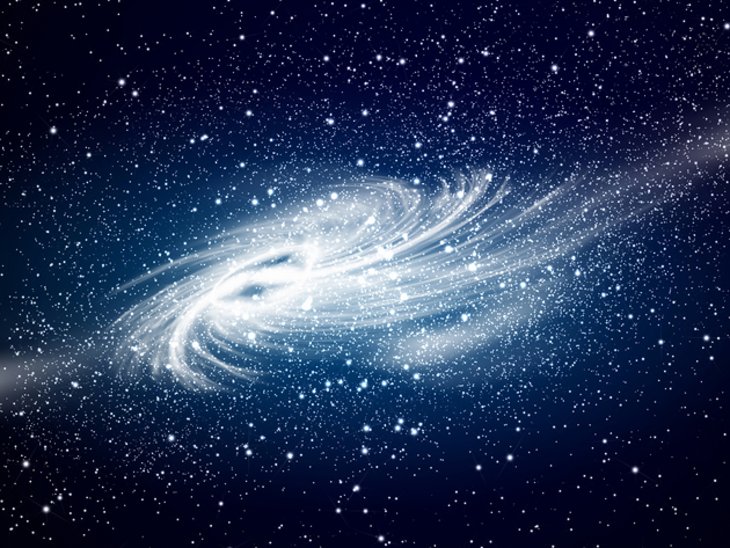 The Southworth Planetarium in the Science Building on the Portland Campus of the University of Southern Maine features a dome theater, where astronomy shows, educational lectures, and evening courses are held. There is a wide variety of planetarium shows offered, with presentations for the center's youngest visitors and exciting adventure shows that transport viewers to another world.
Traditional stargazing astronomy shows are offered, and the 360-degree screen is also used to take visitors to Mars, the Hubble telescope, and even a wild ride around our solar system. Other shows and classes explore topics like dinosaurs, meteorology, and the relationship between astronomy and mythology.
Address: 70 Falmouth Street, Portland, Maine
Official site: http://usm.maine.edu/planet
11. International Cryptozoology Museum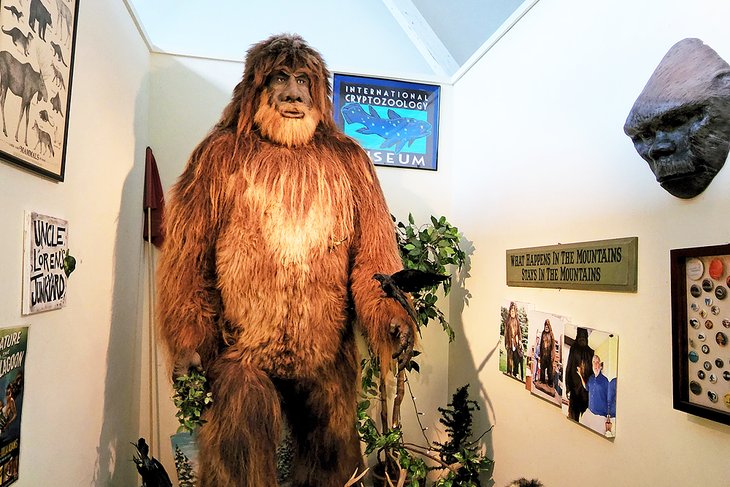 Both believers and skeptics will agree that Portland's International Cryptozoology Museum is the city's most unique attraction. In fact, it claims to be the only one of its kind in the world - a museum dedicated to the study of unknown or hidden animals. Undoubtedly one of the more unique things to do in Portland, the museum houses a combination of specimens, models, artistic impressions, documents, and personal accounts of various legendary creatures.
Among the most prized items on display are purported hair samples from elusive beasts, including the Abominable Snowman, bigfoot, and a Yowie. Additional exhibits explore the legends and evidence related to various creatures like lake monsters, thylacines, the Montauk Monster, and the Jersey Devil.
Address: 11 Avon Street, Portland, Maine
Official site: http://cryptozoologymuseum.com
Where to Stay in Portland for Sightseeing
We recommend these centrally located hotels in Portland, near downtown attractions and the waterfront:
More Related Articles on PlanetWare.com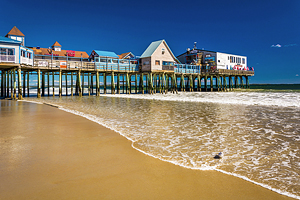 The Maine Coast: There are several top-rated beaches near Portland, from the tourist-filled Old Orchard Beach to more laid-back spots along the coast. Old Orchard Beach is the most popular with tourists, a festive seaside town where you will find not only sunbathers but also a nostalgic maritime amusement park with a Ferris wheel, arcade games, and other attractions along the boardwalk.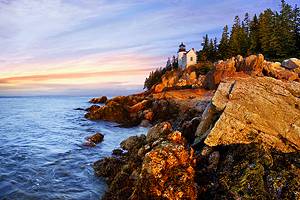 Maine's Natural Wonders: Those who would like to experience Maine's natural side will enjoy visiting Acadia National Park on Mount Desert Island. The 46,000-acre park is home to a wide variety of wildlife thanks to its varied habitats, ranging from mountains to meadows and coastline to ponds. This is a popular camping area, which offers many things to do, from hiking to boating.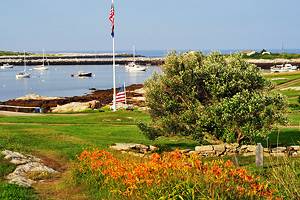 Historic Seaside Town: Sitting about an hours' drive south of Portland, Portsmouth, New Hampshire is a nearby town, which shares both the historical and cultural seaside charm. Portsmouth's origins are similar as an important port city for 17th-century colonists, and today it contains an entire neighborhood of historic homes and businesses which comprise the Strawbery Banke Museum. Other things to do include sightseeing tours by boat, shopping, and exploring the Portsmouth Harbor Trail.