25 Top-Rated Bucket List Destinations
We may earn a commission from affiliate links ()
What's on your bucket list? You know, that record you keep of all the places you have to see before you die? Or maybe it's a list of the spots you need to visit in the next few years.
Whatever your time span, heading on a bucket list trip is even more thrilling than taking a regular vacation. At the end of your holiday, you can cross that location off your "must-sees" and add a new one to the mix.
Whether you're hoping to go on safari in Africa, visit one of the world's greatest natural wonders (i.e. The Pyramids of Giza, the Grand Canyon, or Niagara Falls), or tour a historic city like Rome or Paris, the world is your proverbial oyster – all you need to do is open it and explore.
Can't decide where to head next? Plan your sightseeing with our list of the best bucket list destinations in the world.
1. Machu Picchu, Peru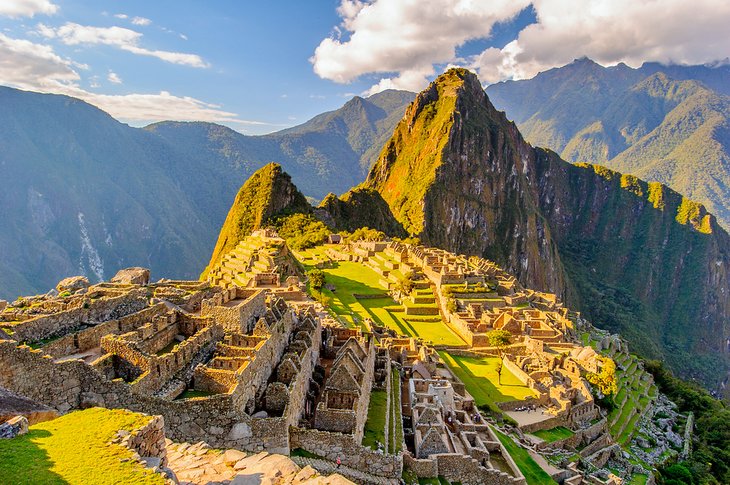 It's hard to see a picture of Machu Picchu without wanting to jump right in. The vibrant green grass, majestic craggy peaks, and remarkable stone ruins are breathtakingly beautiful. No wonder this magical spot has been dubbed one of the top places to visit in the world.
This archeological masterpiece was once an Inca City (in the 15th and 16th centuries). Today, it's one of the most phenomenal of all the UNESCO World Heritage Sites, and one that millions have placed at the top of their bucket lists for good reason.
Not surprisingly, Machu Picchu is one of the most visited tourist attractions in Peru. To get here, you'll have to plan your visit well. Entry is only permitted twice a day (in the morning or afternoon), and you'll have to either hike along the famed Inca Trail or take a bus from the nearby town of Aguas Calientes for access.
Most visitors stay in historic Cusco, the oldest continuously inhabited city in the Americas, for easier access to the site. The swanky, five-star Palacio Nazarenas, a Belmond Hotel is your best bet for a luxurious stay in Cusco.
2. The Maldives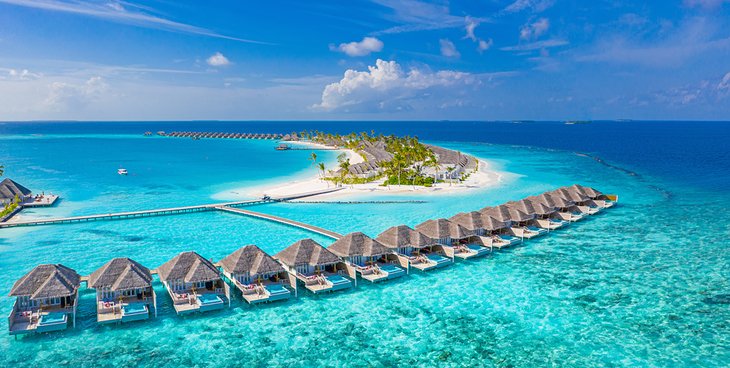 It's easy to picture Nirvana when you're staring at an unblemished Maldivian shore. Topping the list of the most beautiful islands in the world, this lush wonderland is literally the stuff of dreams and one of the most bucket-list-worthy destinations.
A romantic archipelago (it's made up of over 1,000 islands), the Maldives are set just off the coast of Sri Lanka. The area features the most crystalline turquoise water gently lapping sugar-white sandy beaches. Below the waves, you'll find fish of all shapes and colors darting about, while on shore, tall, waving palm trees sway in the warm breeze.
Add a few luxurious overwater bungalows to this scene, and you've found a version of paradise even the greatest writers couldn't make better. You'll also understand why it's been deemed one of the best honeymoon destinations, especially if you're traveling in January. Tons of Hollywood A-listers and others with deep pockets flock to this exotic locale to ring in the New Year.
3. Africa on a Safari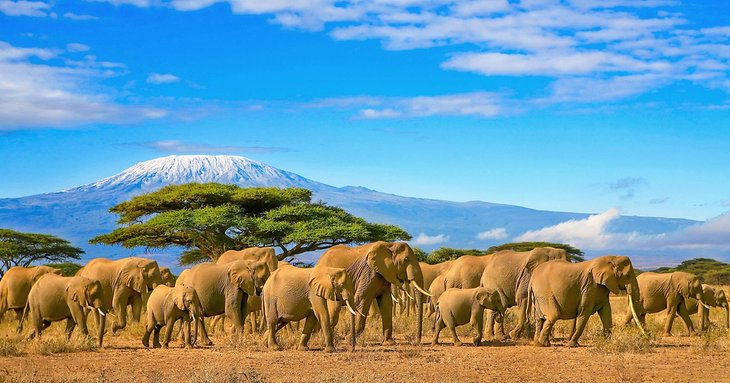 Who hasn't added an African safari to the top of their bucket list vacations? Guaranteed to be a trip of a lifetime, it's no wonder so many people crave this incredible experience. A safari is thrilling, awe-inspiring, and picturesque, especially when conducted in one of the world's most phenomenal landscapes.
Whether you're hoping to catch sight of the "Big Five" (lions, elephants, leopards, buffalo, and rhinos) in Kenya, bounce along in a jeep through Kruger National Park, or soar through the air in a hot air balloon over the Serengeti National Park, an African safari won't disappoint.
With so many fantastic game reserves (including many in Namibia, South Africa, Kenya, and Tanzania), you'll have plenty of places to choose from when booking your trip.
Not a fan of sleeping rough? Ramp up the luxury at one of these stellar safari lodges in South Africa.
Craving a more intimate and unique animal encounter? Head to one of the best places to visit in Tanzania (on Mafia Island, to be exact) to swim with whale sharks (from January through March, or October through December).
4. The Taj Mahal, Agra, India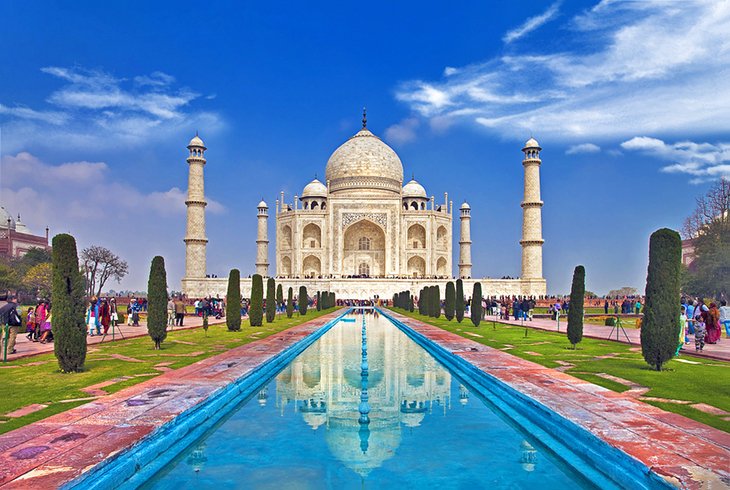 The Taj Mahal was built in the mid-1600s by Shah Jahan in memorial to his third wife – it's said she made him a deathbed promise to build her the most beautiful of structures. He definitely fulfilled his duty! Well, over 20,000 workmen finished this duty for him, and it took them over 17 years to complete this top bucket list destination.
Today, this magical marble mausoleum is one of the most recognizable (and captivating) buildings on the planet. The Taj Mahal is also one of the most famous sites in all of India. Declared a UNESCO World Heritage Site in 1983, this ornate masterpiece lies amid almost 17 hectares of an immensely gorgeous Mughal garden, on the banks of the sparkling Yamuna River.
5. Paris, France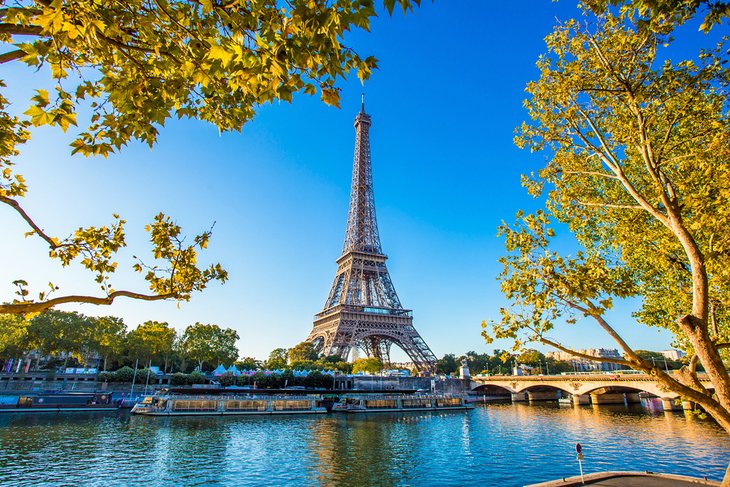 Europe's most revered city of love, Paris has so much more to offer than its iconic Eiffel Tower. You'll find some of the world's best stores selling clothes so fashionable they haven't yet hit the North American market. The restaurants serve food so divine, you'll crave seconds (and sometimes thirds).
Famous Paris attractions like the Arc de Triomphe and Panthéon beckon photographers, while museums such as the Museée du Louvre and Musée d'Orsay beg history buffs to while away hours within their lavish halls.
6. The Amazon Rainforest, Brazil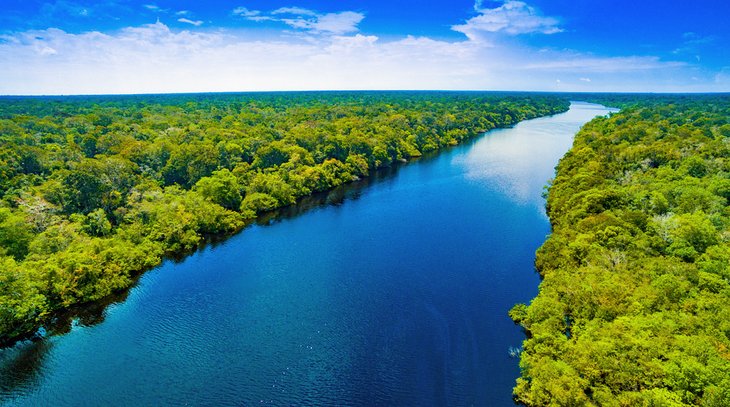 All becomes right with the world when you putter down the mystical Amazon River in Brazil. Beside you towers the incredible Amazon Rainforest, chock full of wildlife so beautiful, it will take your breath away.
A chorus of birdsong guides you along, while monkeys swing from nearby vines and sloths slowly climb their way to a better view. Snakes, turtles, and jaguars are also set to make an appearance, if you're patient enough to spot them.
To experience the Amazon's splendor first-hand, you'll need to board a boat from Manaus to the Encontro das Aguas (the point at which the Rio Solimões meets the Rio Negro). From here, you can join a boat tour through the heart of the rain forest.
7. Santorini, Greece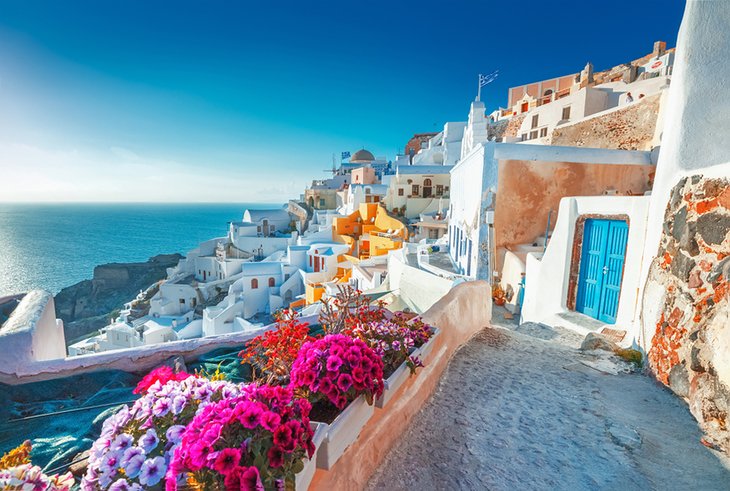 You'll be hard-pressed to enjoy a more romantic sunset experience than that found in Santorini. Whether you visit the picturesque capital of Firá or watch the sun descend over the sparkling water in front of beautiful Oia, stepping foot on Santorini is akin to walking into a postcard. This is an ideal honeymoon or bucket list destination for couples.
The iconic pearly white, blue-domed buildings are made even lovelier by colorful blooms. It's as if an artist was set loose upon each home with only the most tasteful of colors. A bright teal door here and a vibrant yellow wall or red gate there add just the right pop to a perfect natural backdrop.
8. Bali, Indonesia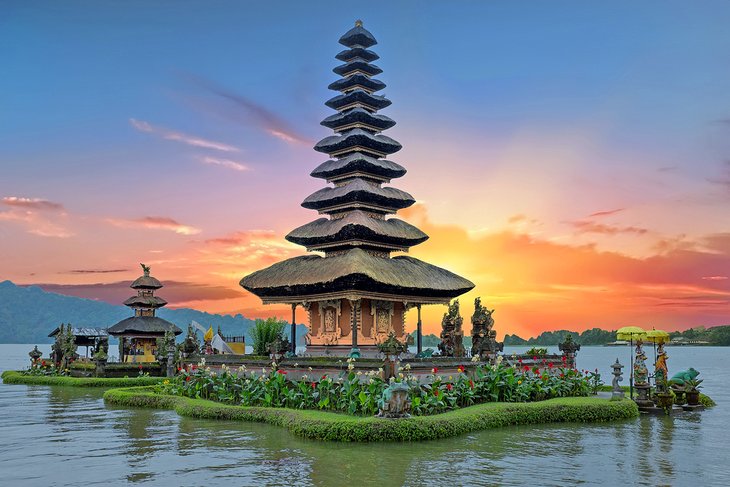 A tropical paradise tops our list of the best bucket list vacation spots. Indonesia's most romantic destination, Bali is a wonderland bursting with natural gems so beautiful, they'll leave you breathless, and people so friendly, you'll want to invite them home.
While Bali likely conjures images of soft, white sand gracefully meeting the watery embrace of turquoise waves, this isle has much more to offer than its spectacular beaches. That's not to say you'll want to skip the beach – you won't! Trust us, they're phenomenal.
Bali's heart, though, can be found farther inland, in its verdant rice paddies, craggy volcanoes, and lush tropical jungles. Tigers, orangutans, elephants, and Komodo dragons roam these less populated areas.
Ancient temples and a monkey forest grace the village of Ubud, while resort towns like Seminyak and Nusa Dua will round out that beach holiday you were expecting. They contain luxury resorts and hotels that are perfect for families and couples, as well as shops and restaurants.
9. Bora Bora, French Polynesia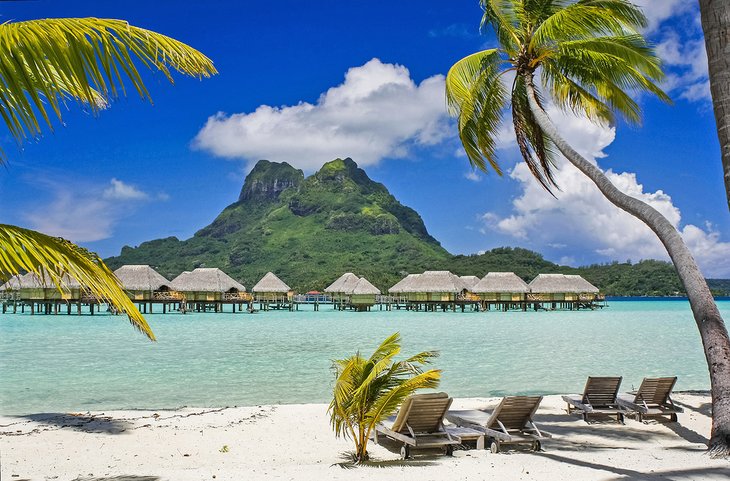 One of the top bucket list travel destinations in the world, Bora Bora sets the bar high for an ideal beach vacation. A utopia set in the heart of French Polynesia, this fabulous archipelago is all turquoise waters; soft white sand; and lush, volcanic peaks. It's going to be almost impossible to beat the islands' spectacular beauty.
It's easy to see why Bora Bora has become a popular honeymoon destination. With lagoons to explore, coral reefs to snorkel, and rainforests to hike, there's no shortage of romantic and exciting things to do in this tropical wonderland. Plus, some of the world's best beaches are found on these idyllic shores.
10. The Pyramids of Giza, Egypt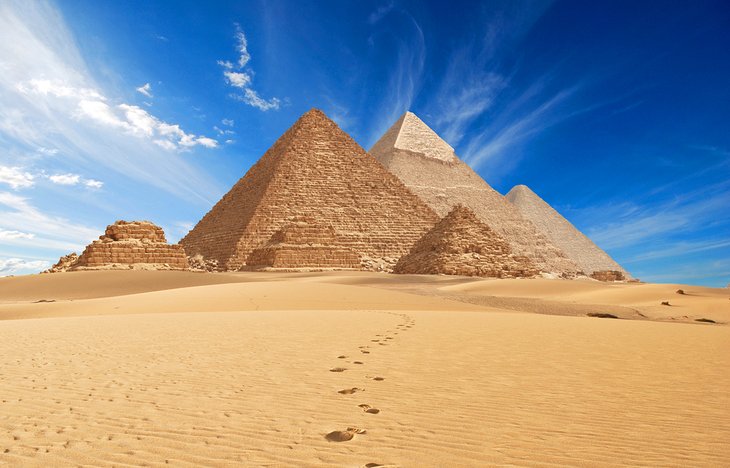 Cairo plays host to one of the world's most recognizable World Heritage Sites, the iconic Pyramids of Giza. While the most famous of these incredible structures include the Sphinx, Pyramid of Khafre, Pyramid of Menkaure, and the Great Pyramid of Khufu, the site is peppered with other archeological masterpieces you won't want to miss.
The farther you wander through this top bucket list destination, the more interesting things you'll find at what is now the sole example of the Seven Wonders of the Ancient World. These unique marvels include tombs, mini pyramids, and The Solar Boat museum, which boasts a remarkably preserved ceremonial solar barque.
11. Dubai, United Arab Emirates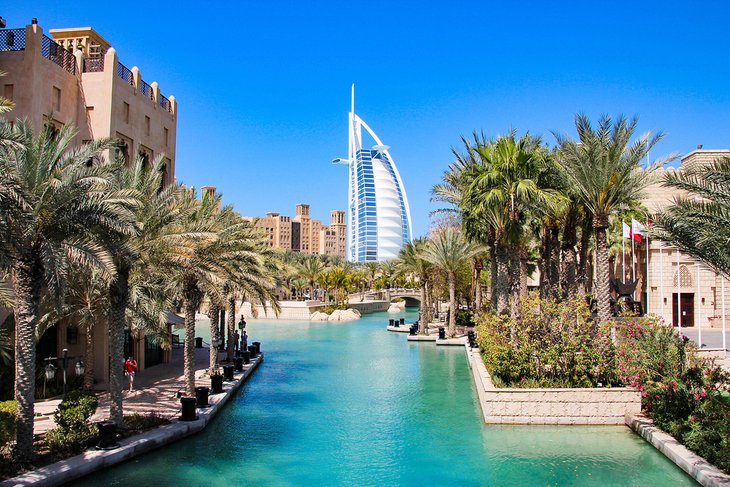 You will never explore a more opulent part of the desert than Dubai. A bucket list destination for those who love to shop, eat, and admire futuristic architecture, this one-of-a-kind Middle East haven is so unique, you'll have to see it to believe it.
Giant skyscrapers like the famed Burj Khalifa stretch to the clouds, shopping malls serve as entertainment destinations where you'll find everything from stores to restaurants to massive aquariums to indoor ski slopes. Here, you'll also find man-made islands featuring their own beaches and luxury resorts so swanky, you'll feel regal.
While you're here, be sure to make the most of the city's cultural highlights, like the historic Al Fahidi Quarter, the Jumeirah Mosque, and Sheikh Saeed Al-Maktoum House.
12. Iceland to See the Northern Lights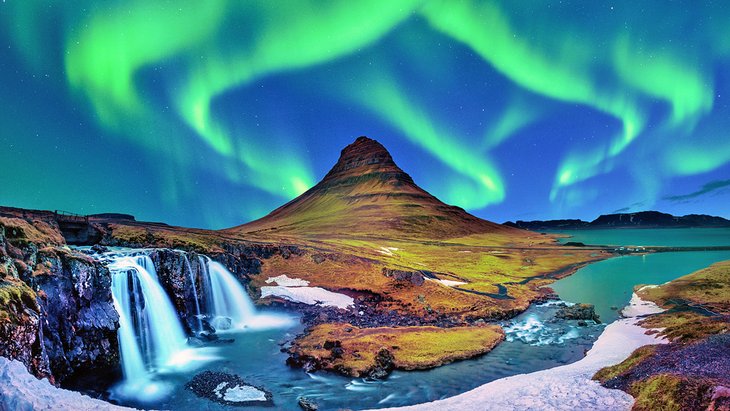 As one of the 7 natural wonders of the world, witnessing the aurora borealis is one of life's greatest pleasures. Whether you catch sight of a delicate green glow or are privy to vivacious crimson lines streaking across the horizon, this wonderful spectacle is breathtaking and unforgettable.
To see them, though, you'll need to be patient. The northern lights are as unpredictable as the weather, so you'll have to budget in a few days to make your viewing attempt.
Iceland is one of the best places to catch a glimpse of the northern lights. While you can likely see them at any point of the year, the best time to see the most spectacular shows happen between mid-October and early April. At this time, the night skies are at their darkest, which presents a remarkable contrast.
13. New York City, USA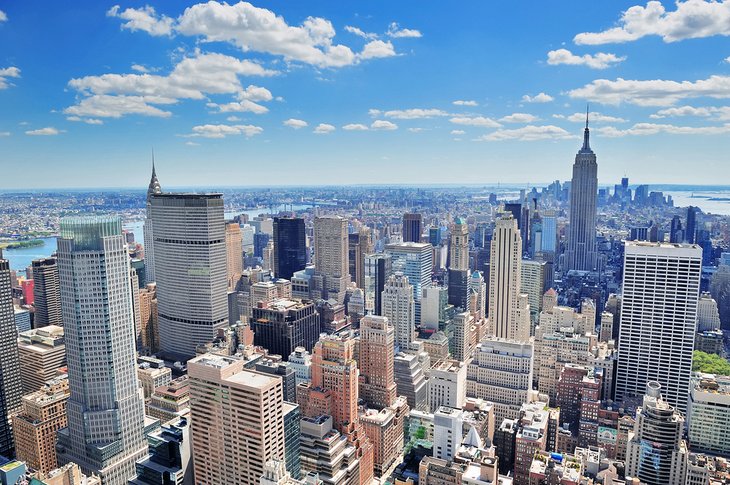 New York is one of the most exciting bucket list places to visit. It's also one of the most popular.
With so many diverse and interesting attractions (i.e. The Empire State Building, Metropolitan Museum of Art, Central Park, and Guggenheim Museum), it's no wonder people keep returning to this cosmopolitan mecca.
14. Venice, Italy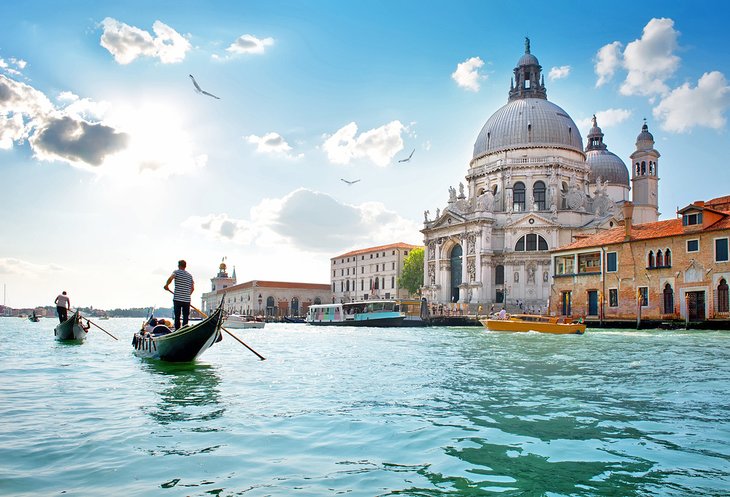 There's something magical about Venice. Between the intricate canal system, beautiful stone bridges, and harmonious singing of the gondoliers, there's a unique vibe in this Italian city that can't be found elsewhere.
A boat ride along the aptly named Grand Canal rewards visitors with an intimate look at the highlights of Venetian architecture lining its banks – from historic churches to ornate palaces like the Doge's Palace (a.k.a. Palazzo Ducale), which you'll want to spend at least a couple of hours exploring.
Piazza San Marco is one of the main attractions in Venice and serves as a meeting place for locals, but mainly tourists. It's home to the famous and intricate St. Mark's Basilica, but it's so crowded (and filled with pigeons) that you won't get a true glimpse of the city's heart.
Perhaps the best way to tour Venice is by getting lost, which is easy to do. Only then will you stumble upon some of the local's favorite haunts, as well as the small, winding alleyways that present so much charm.
15. Angkor Wat, Cambodia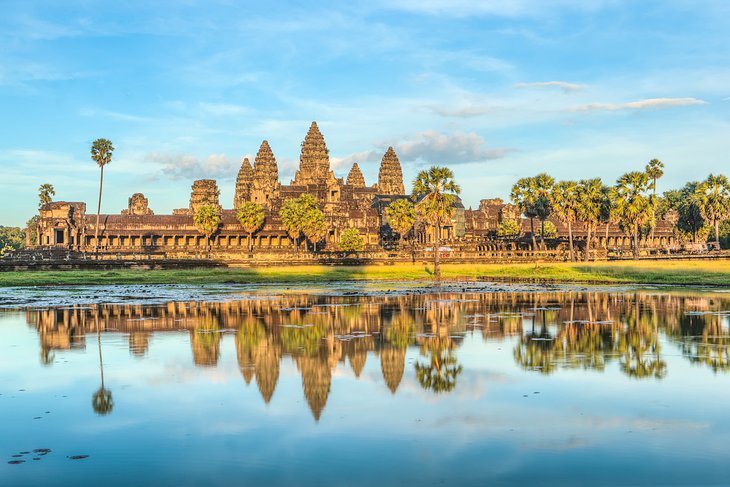 The remarkable Angkor Wat is so vast, you'll need more than one (or even several) visits to see it all. This massive Hindu temple is surrounded by a large moat, adding to its impressive stature. Built in the 12th century by the Khmers, this World Heritage Site serves as the veritable heart of Cambodia.
It's also the largest religious structure in the world and one of the best places to visit in Southeast Asia. Set upon over 400 acres of land within a jungle, the temple was dedicated to the gods Shiva, Brahma, and Vishnu. Angkor Wat's main towers were created to symbolize the peaks of Mount Meru (a place Hindus believe to be home to the gods).
16. Niagara Falls, Canada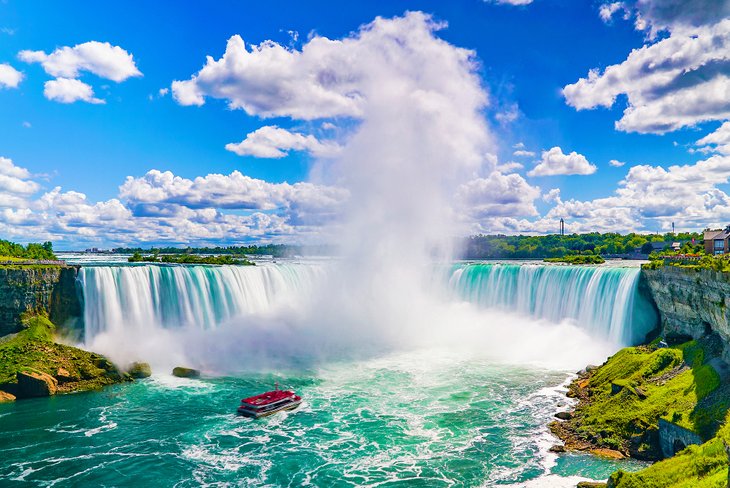 One of the Natural Wonders of the World (it's often referred to as the "New 8th Wonder of the World), Niagara Falls is impressive even if you aren't a fan of waterfalls. Over 3,100 tons of water crash over the falls every second, creating a mist that covers visitors who board the Maid of the Mist or Hornblower Cruise to get a closer look. It's easy to see why this has been voted one of the most beautiful waterfalls in the world.
17. Grand Canyon, USA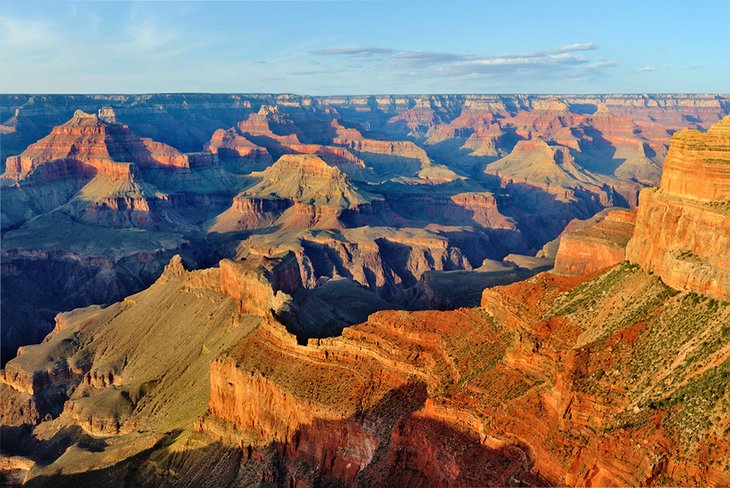 An area of immense natural beauty, it's no wonder the Grand Canyon tops so many vacation bucket lists. No photograph can do this spectacular place justice. You just can't fathom the landscape's innate beauty, the deep orange of the rock, or the canyon's immense size without seeing it in real life. No wonder it's one of the most famous attractions in the United States.
Touring the Grand Canyon can be done from multiple locations, but the most popular is by entering the Grand Canyon National Park's South Rim. This is also where you'll find many of the park's best hikes.
You can get here quite easily from nearby cities like Las Vegas and Phoenix.
Once you're here, you'll be amazed, and we guarantee you'll snap about a zillion pictures. Catch the canyon in the light of the sunrise or sunset, and you'll swear you've witnessed the most gorgeous spectacle of your life.
18. Australia to Snorkel the Great Barrier Reef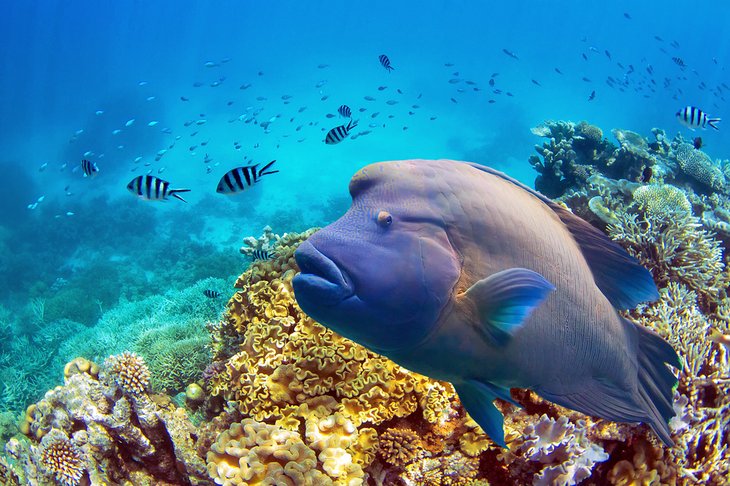 Snorkeling Australia's Great Barrier Reef is one of the most incredible experiences you'll ever have. A magical underwater world welcomes adventurers to this incredible locale. Bursting with color and teeming with life, this impressive coral reef spans 2,300 kilometers from the tip of Queensland to the southern town of Bundaberg.
A World Heritage-listed area, the Great Barrier Reef is home to a rich ecosystem filled with everything from the smallest zooplankton to tropical fish to marine mammals like dugongs and dolphins.
A truly peaceful experience, swimming around the magical reef is a gift. Whether you choose to scuba dive or snorkel, you'll experience only the quiet sound of fish nibbling on coral as you roam about this vast marine playground, being constantly amazed by the beauty on display before you.
19. Tahiti, French Polynesia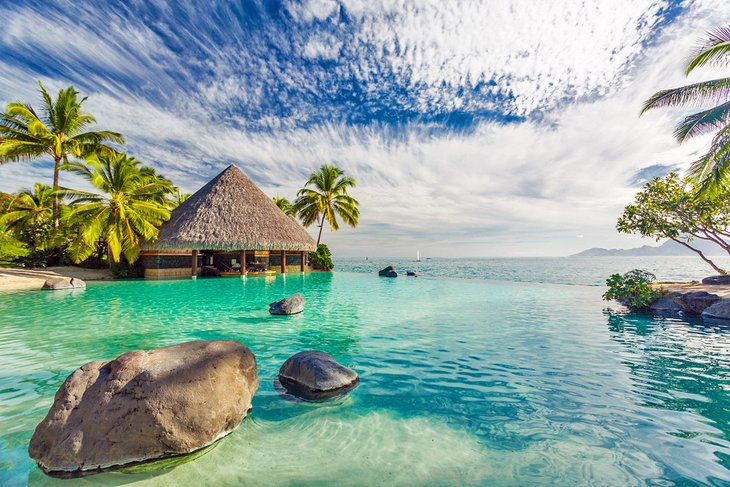 Slightly livelier than its laid-back neighbor, Bora Bora, Tahiti offers travelers the same beautiful azure lagoons, lush mountainous landscapes, and lively coral reefs, with a little more excitement thrown in.
In Papeete, the island's capital, you'll find plenty to help you while away the hours you're not spending on the beach. An impressive mix of French and Polynesian cultures, the city boasts great restaurants, popular resorts, spas, museums, and plenty of places to shop.
Outside the city, visitors are greeted by cascading waterfalls, sheltered lagoons, and beautiful valleys. Book a 4WD tour of the island, learn to dive in a lagoon, or board a whale-watching tour boat (between July and October).
20. Iguazú Falls, Argentina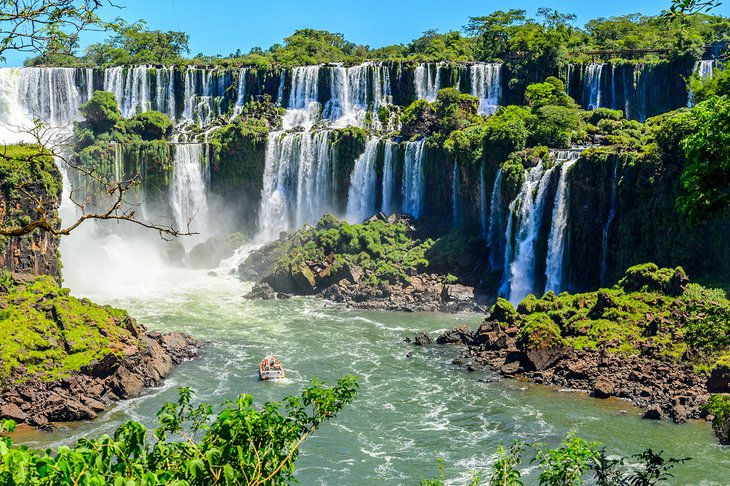 The glorious Iguazú Falls gives Niagara Falls a run for its money. Set on the border between Argentina and Brazil, this amazing spectacle leaves visitors awe-struck. A massive chain of hundreds of waterfalls spanning nearly three kilometers, this UNESCO World Heritage Site is one of South America's most impressive sites.
21. Rome, Italy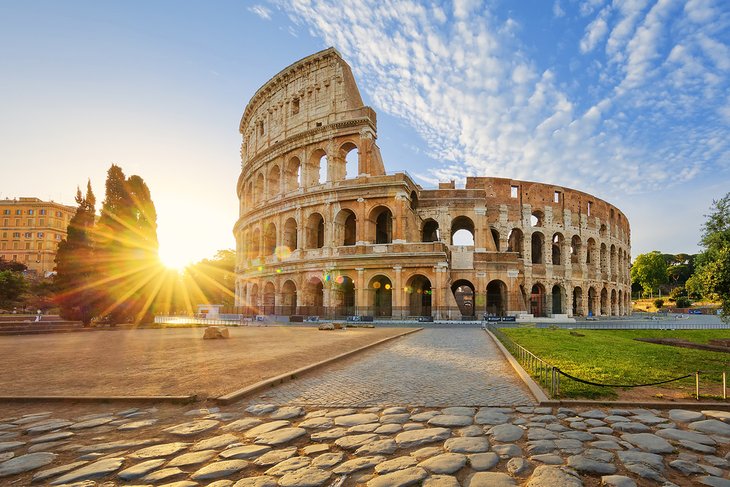 Rome is home to some of Europe's most recognizable landmarks, like the Colosseum, Pantheon, and St. Peter's Basilica. While these tourist hot spots are unmissable, this beautiful city has so much more to offer, including mouthwateringly good gelato on almost every street corner.
An outstanding mix of past and present, Rome boasts haunted ruins (i.e. the Roman Forum); iconic churches (i.e. the Basilica of St. John Lateran); and modern restaurants serving the freshest, most delectable food.
22. The Dalmatian Coast, Croatia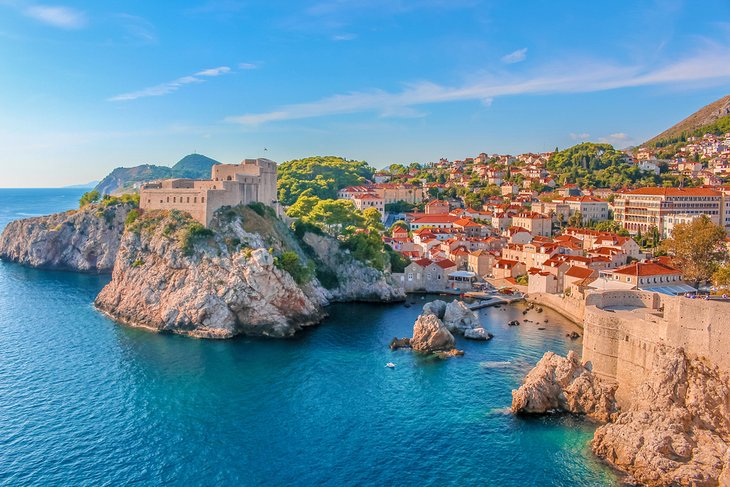 Taking a cruise along Croatia's captivating Dalmatian Coast is a must-do for any traveler. From atop the Adriatic Sea's translucent, azure water, visitors can catch the most picturesque views of the coast's phenomenal attributes. From jagged limestone cliffs to ancient walled towns to hilltop palaces and spectacular ports, there's so much to see from the water.
23. Cinque Terre, Italy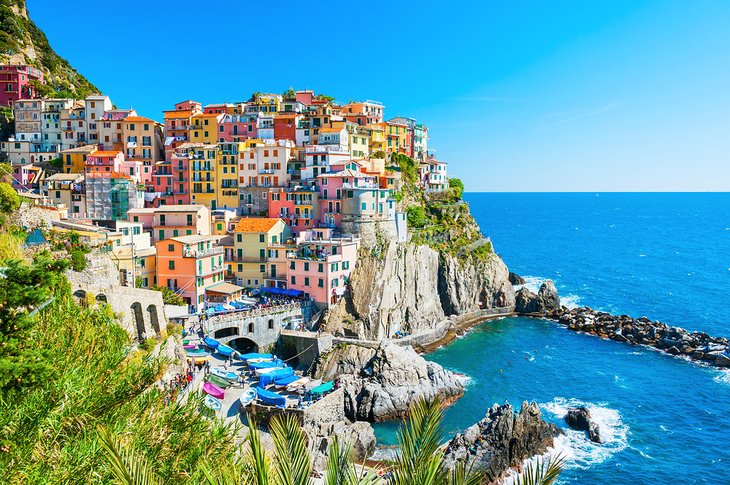 There's a reason stores in Cinque Terre (a.k.a. "Five Towns") sell so many postcards – it's insanely gorgeous. This northwestern region of Italy embodies the type of beauty that makes visitors gasp when they first catch sight of it. It's literally impossible not to be awed by the area's loveliness.
A national park spotted with five villages that would make Crayola proud, this Italian paradise is the stuff of dreams. Cliff-top houses perch above sparkling blue water with a vibrant green backdrop of lush and rugged mountains. It's hard to find a more beautiful setting. No wonder the entire area was designated a UNESCO World Heritage Site.
The locals' laid-back vibe is contagious, making you want to do nothing but eat pasta (or pizza) and gaze out at the Ligurian Sea. Walking along cliff-top trails or wandering the crooked and narrow streets through quaint villages tops the list of things to do in Cinque Terre.
It's easy to reach from Milan and Florence, making this a perfect day-trip destination for both cities.
24. Galápagos Islands, Ecuador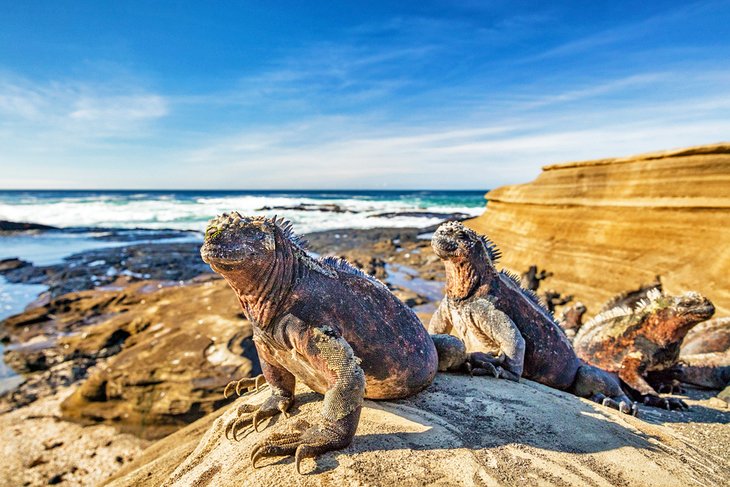 If you want to feel small, head to the Galápagos Islands, a paradise so remarkable, you'll feel Mother Nature's presence with every barefoot step. An extensive archipelago of volcanic isles located about 600 miles west of Ecuador, this UNESCO World Heritage Site is considered one of the best tourist attractions in Ecuador.
A bucket list destination for nature lovers across the globe, this untouched gem is one of the best places in the world to view wildlife in their native habitat. Its main draws include: chances to witness turtles nesting on pristine beaches; spying on penguins frolicking on Bartolome Island; and wiggling your toes into fine, red sand.
If you're a fan of the water, head to Devil's Crown, an underwater volcanic cone teeming with life. This is one of the best places to go snorkeling in the world.
25. New Orleans, USA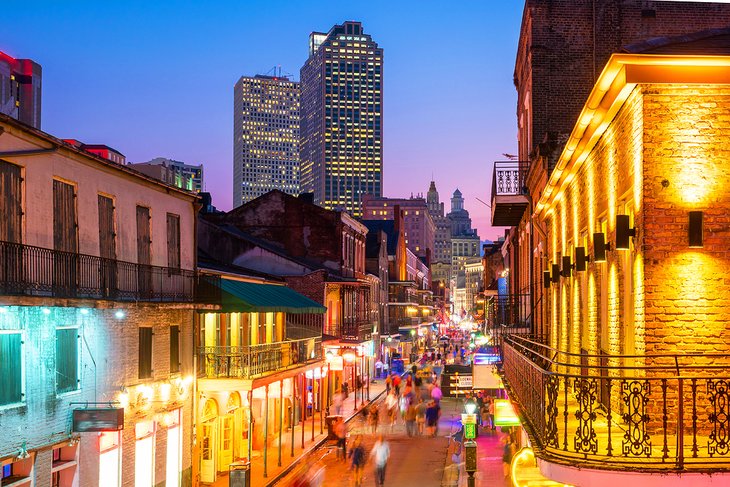 You're not alone if attending Mardi Gras in New Orleans tops your vacation bucket list. One of the most famous (and outrageous) festivals in the world, it's one of the top tourist attractions in Louisiana.
If your goal is to witness the eclectic floats, vibrant parades, and jazzy music in person, be sure to time your visit well. The best time to visit New Orleans for Mardi Gras festivities is from February through May.
As for visiting the best tourist attractions in New Orleans, you'll need to set aside at least a couple of days. With everything from horse-drawn carriage rides to steamboat cruises to shopping on offer, there is a slew of stellar things to do in New Orleans.
Let your stomach guide you to the French Quarter, where you'll find Cajun dishes so tasty, you'll beg for seconds. The buildings you walk by burst with historic Southern charm, ready to be photographed in all types of light. Keep wandering to soak up the live music serenading Bourbon Street before settling in for a show at a neighborhood jazz club.