16 Top-Rated Things to Do on the Toronto Islands
Author Michael Law lives near Toronto and enjoys visiting Toronto Islands in the summer.
Very few cities can boast about an island paradise just a 10-minute ferry ride from the concrete canyons of downtown. Fortunately, Toronto is on this shortlist. Easily accessible from downtown, this unhurried area is a fun place to visit for just about anyone.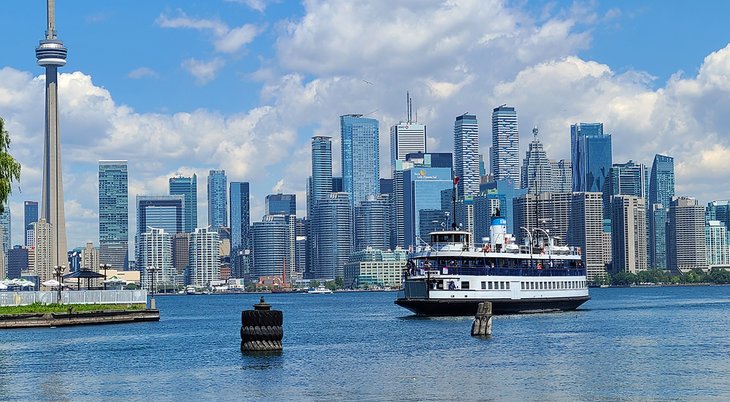 Step off the ferry at any one of the three landings, and you'll find four beaches, an amusement park, a petting farm, splash pads, a maze, playgrounds, restaurants, and wide-open spaces perfect for picnics. Toronto Island Park, or the Toronto Islands as they're commonly known, is made up of 15 individual islands of all shapes and sizes. The canals between them are excellent spots for paddling a canoe, kayak, or stand up paddleboard (SUP). For those less inclined to strenuous activity, the canals are some of Toronto's best fishing spots.
Plan your excursion with our list of things to do on the Toronto Islands.
1. Lounge on the Beaches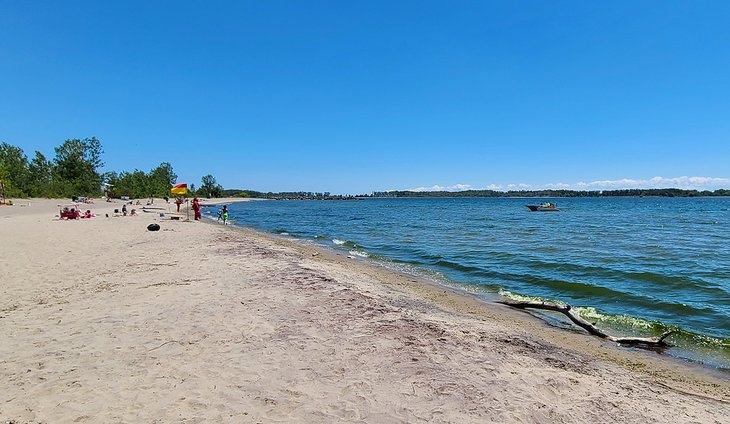 Toronto Island Park has the distinction of having four Blue Flag beaches, a hard-to-get certification for beach excellence. What that means to you is soft golden sands, clear clean water, and fun for all ages. All the beaches have lifeguards keeping a watchful eye on bathers.
The four beaches, some of the best beaches near Toronto, are spread across the island and face in three different directions: south, east, and southwest. Centre Island beach is the busiest on a hot day. It also has the most services, including a concession stand selling fast food, a restaurant with a great patio, bike rentals, lockers, changerooms, and washrooms. This beach has a large offshore breakwater, so the water is calm and warm.
If you want peace and quiet, head to Gibraltar Point beach or Hanlan's Point. Ward's Island beach is also fairly busy and has the added bonus of having the best restaurants nearby and easy access to the boardwalk.
Note that there are three ferry routes: They all leave from the Jack Layton Ferry Terminal in Toronto. The routes are: Centre Island, Hanlan's Point, and Ward's Island. Choose the right route to ensure you have the shortest walk to your chosen beach.
Centre and Gibraltar beaches are about a 10- to 15-minute walk from the Centre Island ferry terminal. Ward's Island beach is closer, only a five- to 10-minute walk from the Ward's Island ferry terminal. Hanlan's Point beach is about a 15-minute walk from the Hanlan's Point ferry terminal. No matter which beach you choose, be prepared to walk or bike, and bring a small cart if you have lots of gear.
2. Take the Kids to Centreville Amusement Park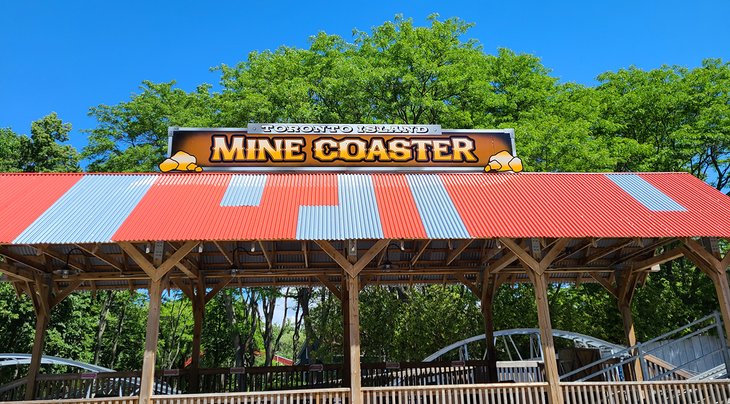 What could be more fun than a ferry ride and a day spent at an amusement park? Well, the answer probably depends on how old you are, but if you are under 10 years of age, the answer is likely an emphatic nothing! Centreville has been eliciting shrieks of delight from children for over 50 years and continues to be a popular destination.
Centreville is set up as an old western-style town, with winding streets underneath a large canopy of trees. No fee is charged to wander around or visit one of the 14 places to eat, but if you want to go on the rides, you'll need to purchase tickets.
The park has over 30 rides and amusements. They range from a log flume to a historic carousel, right through to spinning tea cups and sedate chairlift rides on the Sky Ride. To get an idea of the entire area, take a ride on the narrow gauge train that leaves from Centreville Train Station.
Feel like parting with some money? Test your skill and try and win a plush toy prize on one of the midway games in the games booth area. Bring your bathing suit for the impressive splash pad in the center of the park, it's one of the best in Toronto. Admission to the splash pad is free.
3. Visit the Animals at Far Enough Farm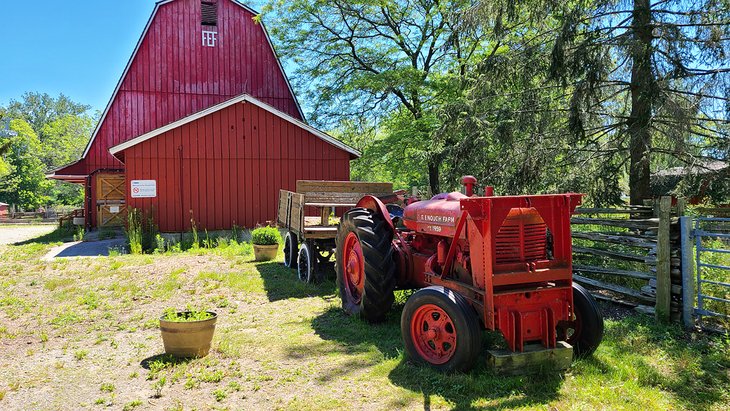 Over 40 different animals are just waiting to meet you and your children at the Far Enough Farm. Easily accessible by walking through Centreville Amusement park, you'll know you've reached it when you see the large red barn and antique tractor.
In operation for over 60 years, this free tourist attraction is a great way to interact with friendly farm animals and birds. Wide pathways wind their way around the animal pens, and the animals are always keen to secure a pet or two. Some of the most popular residents include the pot-bellied pig; Duke the buckskin horse; a Jersey cow; Billy Gruff, the pygmy Billy goat; and Huacaya, the friendly alpaca.
Far Enough Farm is actually a fully functioning farm with real farmers going about their daily chores. If you've got a question or two, they are usually happy to answer it for you.
4. Bike around the Islands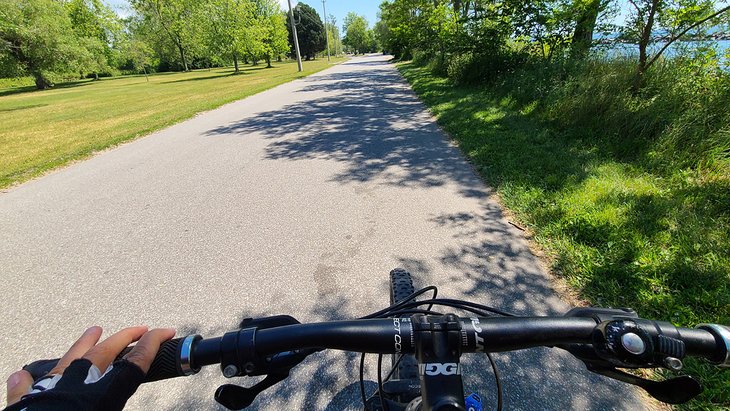 One of the most popular activities on the Toronto Islands is biking. Over 20 kilometers of paved pathways crisscross the island and pass by all the main attractions. Toronto Island Park is a surprisingly large area with the distance from one end to the other clocking in at 4.5 kilometers. Exploring on two wheels is the best way to maximize your time.
Bicycles are welcome on the ferries with no additional fee. If you'd like to rent one, rentals are available from the concession at Centre Island Beach. Different types are available, including traditional bikes, tandem bikes, or the unique and fun four-seater quadricycles.
A couple of highlights of any bike trip on the islands include a ride along the boardwalk running from Centre Island Beach to Ward's Island Beach. Another popular route is a leisurely pedal around the unique homes on Algonquin Island with a stop to take pictures of the Toronto skyline. If you are biking from one end to the other, be sure to stop in and see the haunted Gibraltar Point Lighthouse dating from 1808.
5. Paddle the Canals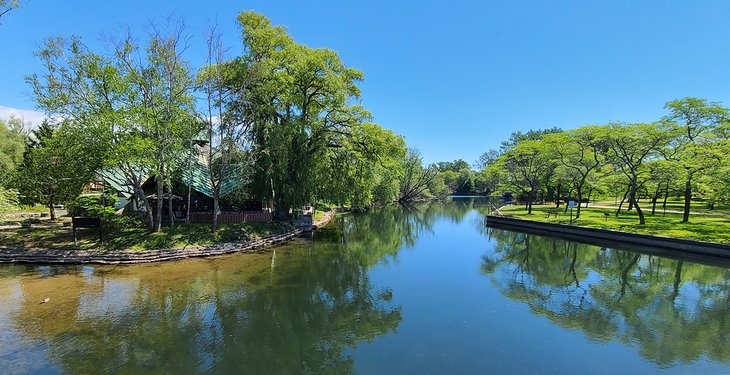 Toronto Island Park has 15 islands, and interspersed between them are placid canals and narrow waterways that are best explored at water level. Bring your own canoe or rent a canoe (three adults or two adults and two children) or single or tandem kayaks at the Boat House.
Rentals are available by the hour, with discounts offered for longer. No paddling experience is necessary, and the water is shallow in most of the canals. Another popular activity is stand up paddleboarding. Board rentals along with kayaks are available through Toronto Island SUP, located near the Algonquin Bridge.
Exploring the waterways is a wonderful way to see wildlife, including wading birds like herons, ducks, geese, and even swans. Also, keep an eye out for turtles basking in the sun on partially submerged logs.
6. Enjoy Picnicking, Playgrounds, and Splash Pads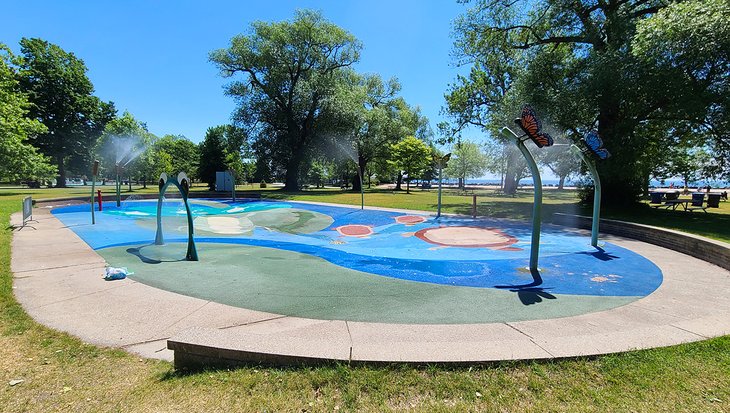 If you and your family crave some wide-open green space with somewhere for the kids to run wild while you enjoy a pleasant picnic, Toronto Island Park has you covered. Hundreds of picnic tables and free BBQs are spread throughout the park under large, leafy trees. Just pick your favorite and set up, relax, and unwind.
Some of the most desirable spots are just back from Centre Island Beach, where both a playground and a splash pad are side by side. A washroom facility is also nearby as is Franklin Children's Garden.
7. Dine on the Patios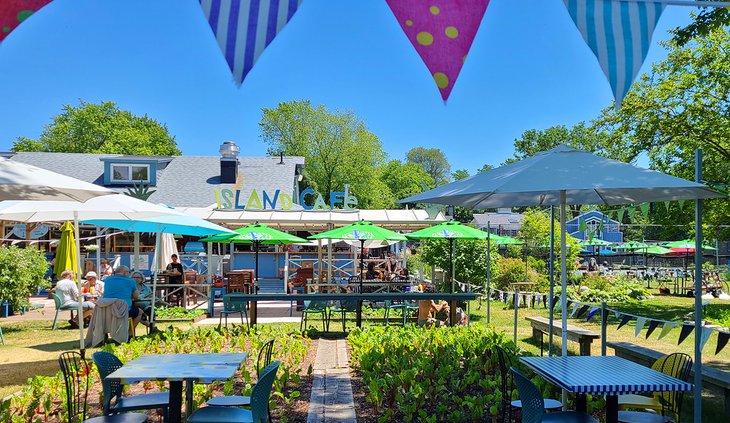 If all your wandering around Toronto Island Park has made you hungry or thirsty, it's likely time to head to the nearest patio. A variety of restaurants offer food and cold drinks on sunny patios.
One of the best places to visit for lunch and a drink is the Toronto Island BBQ right beside the Centre Island ferry terminal. Stunning views of the city will leave you slack-jawed and snapping photos non-stop, and the coming and going of the ferry provides a pleasant distraction.
For a garden setting under leafy trees with partial views out to Cherry Beach, head to the patio at The Riviera Ward's Island Kitchen. Light meals, cold drinks, and fantastic desserts are served at well-spaced tables, where quiet conversations and birdsong are the acoustic accompaniment to your meal. Just across the lawn from the Ward's Island ferry terminal is the delightful The Island Café.
8. Get Lost in the William Meany Maze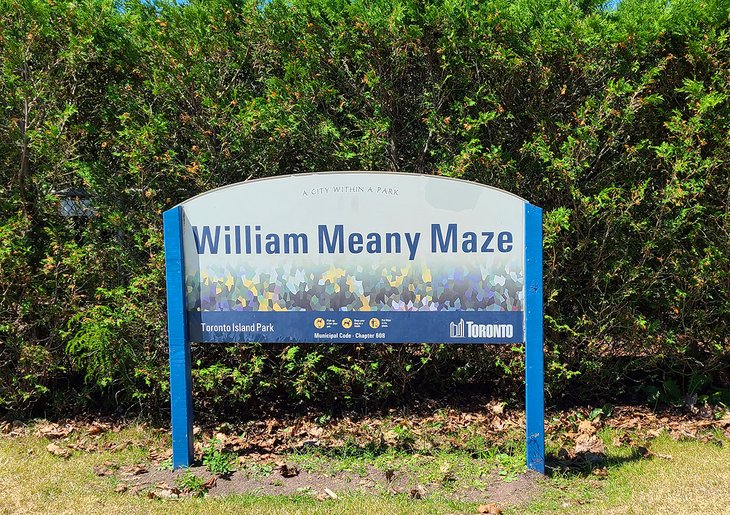 Let your children run through the William Meany Maze, or take a turn yourself. Paths framed by over 1,200 black cedar trees lead every which way in the maze. The trees are surprisingly tall, in some cases over seven feet, and they do an excellent job of concealing all participants from one another.
Have fun trying to find your way to the center and remembering the way back out again as you follow trails that seem to go somewhere but eventually end up as a dead end. The William Meany Maze is a short walk from the Centre Island ferry terminal.
9. Stop in at Franklin Children's Garden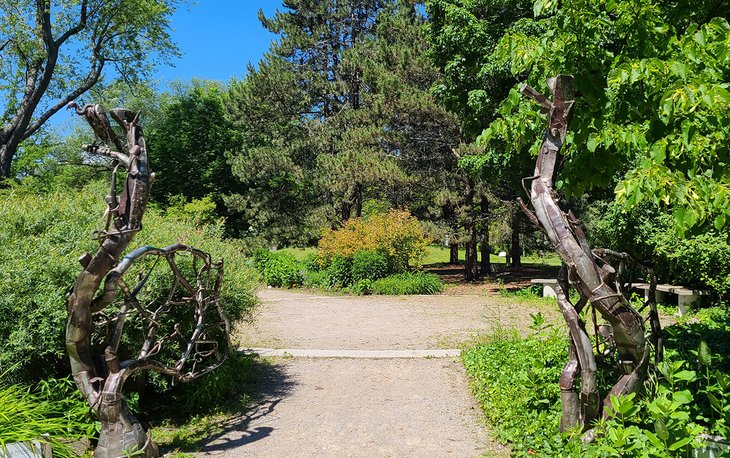 Parents of small children will likely be familiar with the Franklin the Turtle book series. At Toronto Island Park, the books come to life. A favorite for the youngest set, the garden features several interesting and exciting things to see and do, including Franklin's Pollination Station, the Snail Trail, Little Sprouts Garden, and Turtle Pond, among others.
Depending on the day, special programming is offered to children; just drop in when you are here to see what might be going on, you may even see Franklin himself!
10. Stroll through the Narrow Lanes of Algonquin Island & Ward's Island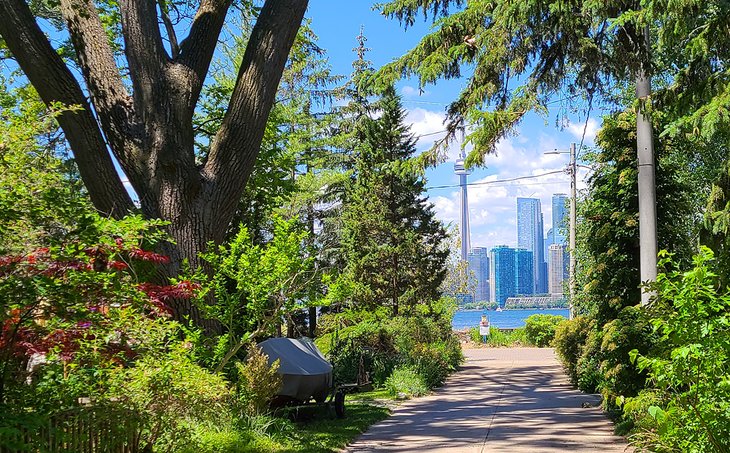 It may come as a surprise that over 750 people live on Toronto Island Park on a permanent basis. Approximately 262 homes are spread throughout the area, with the majority being on Algonquin Island and Ward's Island.
As with the entire island, the neighborhoods are car-free, and the homes are situated along wide walkways. These neighborhoods are open to the public and are delightful places for a contemplative stroll or leisurely bike ride. Many of the homes are cottages, and the owners, in many cases, have done an exceptional job of gardening.
If you are looking for that iconic photograph of Toronto's skyline, wander through the Algonquin neighborhood northwards. Eventually, you'll come to the shoreline and its expansive views of the city.
11. Walk the Pier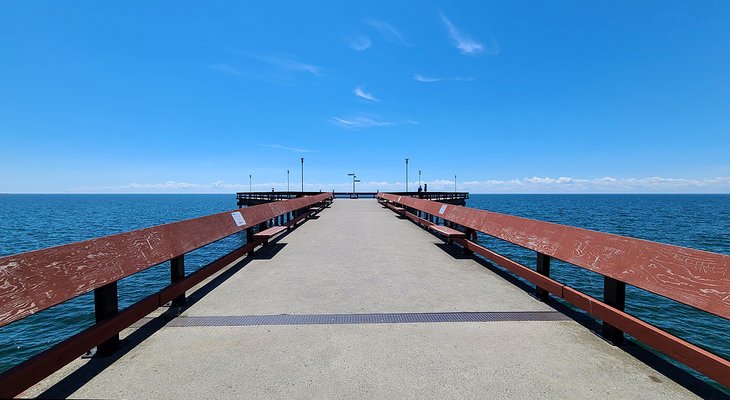 Toronto, unlike many cities that are built on a lake, is sorely lacking in piers. Although the pier extending out into Lake Ontario at Centre Island Beach is nothing like Chicago's Navy Pier, it still has quite a bit going for it.
The pier, free to access, has the best views of Lake Ontario you'll see anywhere and is a great place for a selfie. Walk out to the end where it splits into a Y, and gaze out at the lake. To your left, you'll be able to see Cherry Beach and the Port Lands; to your right, the towers of Etobicoke and Mississauga are visible in the distance.
12. Go Fishing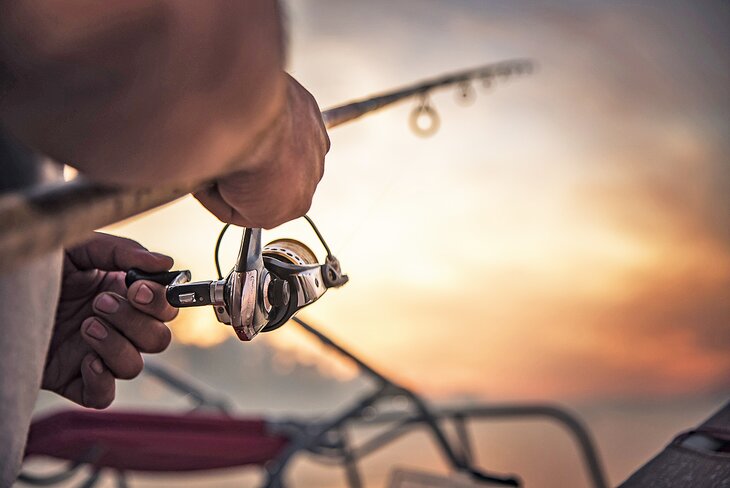 With so many canals and waterfront areas, it's no surprise that fishing is a popular activity in the park. A wide variety of fish are lurking below and range from small panfish like sunfish and pumpkinseed right through to jumbo northern pike, catfish, and largemouth bass.
You can fish from the rocky shoreline, a boat, docks, or along the canal edges. Which lure to use is up for debate (after all, this is fishing), but the general consensus is that live bait under a float, on a spinner, or a trusty jig will pull in something for sure.
13. See the Gibraltar Point Lighthouse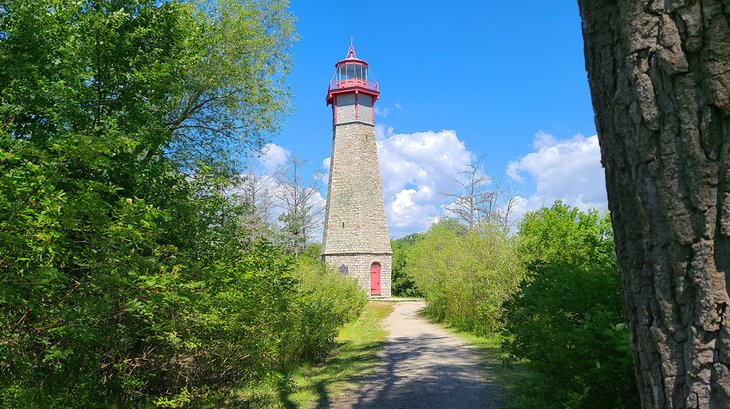 Today the Gibraltar Point Lighthouse is hidden back in the trees, its prominence as one of the most important lighthouses on Lake Ontario as dim as its now decommissioned light. However, it's well worth seeking out as you pedal or walk along the pathways of Toronto Island Park.
First built in 1808, the lighthouse is made of limestone and is 25 meters tall. The original light was powered by sperm whale oil. The lighthouse is said to be haunted by the ghost of its original lightkeeper, John Paul Radelmuller, who was murdered by drunken soldiers on January 2, 1815.
Although it would be great to be able to climb to the top and check out the views across the island and back towards downtown Toronto, sadly this is not the case. The lighthouse is locked up tight with no plans to open it to the public.
14. Cruise to the Islands and Go Boat Camping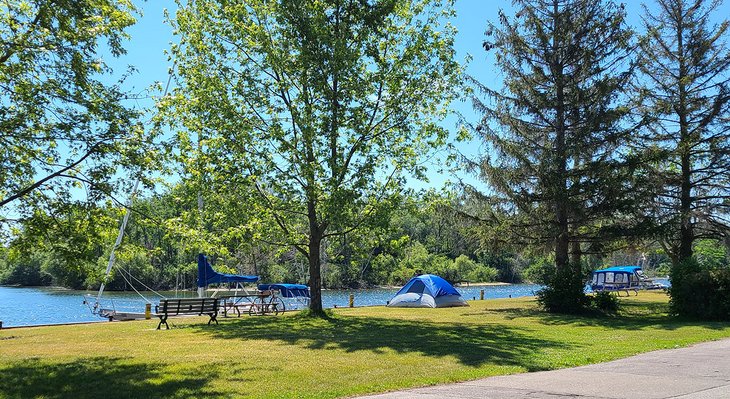 Boat camping is one of the lesser-known activities in the park. Campsites located along the concrete wall (Hanlan's Wall) have tie-ups and shore power, making it an ideal location for docking your pleasure craft. It's a sociable place, with boaters from around the lakes bunking in for a night or two.
Moorage is available for up to 150 boats, with washrooms and showers located nearby. Picnic tables and BBQs are spread about the area. From here, it's a short walk to beautiful Hanlan's Point Beach.
15. Play Disc Golf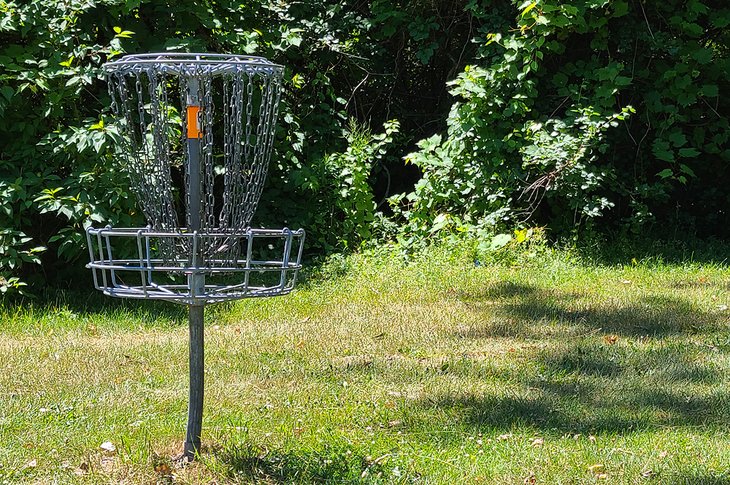 If you've ever wanted to try the unusual, but growing in popularity, sport of disc golf, Toronto Island Park has a PDGA-certified course. The track winds its way throughout the forest and clearings for 18 challenging holes.
Some of the more beautiful holes run along the canals and even under the chairlift for Centreville Amusement Park. All you need to play is a flying disc and the willingness to try something new. No tee times need to be booked; it's just first come, first served. The course is easy to find; it's located just past the Boat House.
16. Attend a Concert or Festival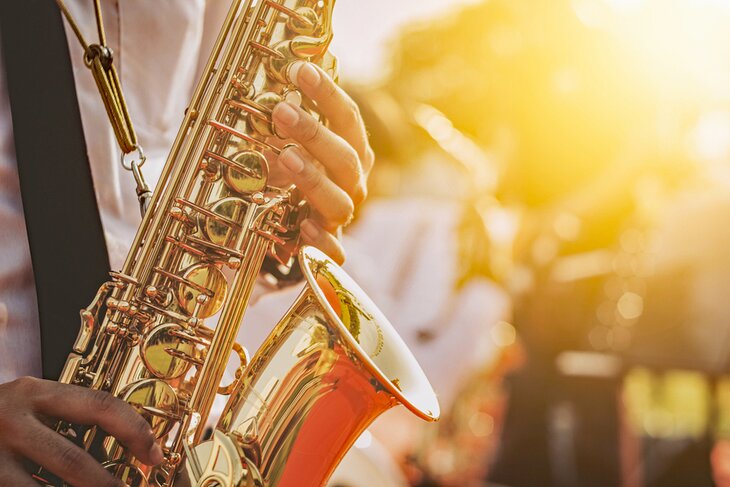 All summer long, the Toronto Islands are host to a variety of music concerts and festivals. One of the most popular is the Electric Island event, where world-famous DJs come to town and spin the latest tunes and creations to an undulating and gyrating crowd.
A close runner-up is the Toronto Islands Jazz Festival taking place in late summer. The cool and relaxing sounds of world-class jazz musicians draw an eclectic mix of attendees from across the province and across Canada.
What better place to enjoy reggae music than on an island? Every August, the Island Soul Festival fires up with live music, food, and dance performances. Not to be left out, the alternative music scene also has a festival in August that features unusual music styles and out-of-this-world artwork.