16 Best Cheap Honeymoon Destinations
We may earn a commission from affiliate links ()
A vacation with your new spouse doesn't have to be expensive to be memorable. After all, nothing else matters as long as you are together. Luxurious accommodations at exclusive resorts and first-class flights to exotic places seem appealing, but when you've blown your savings on an elaborate wedding, or want to enjoy the simple things in life, you can choose from a number of cheap honeymoon destinations that can still give you an unforgettable trip.
Whether you are seeking sun, sand, and over-the-water hammocks or an adrenaline-filled vacation spent in the jungle or underwater, we've got the right destination for you.
Get more for less in South Asian countries like Thailand and Indonesia, take a short flight to the beautiful beaches of Puerto Rico or Belize, cruise to Mexico's famed Riviera Maya, get your heart pumping on ziplines in Costa Rica and the San Juan Islands, road trip through Portugal, or indulge in a castle stay in Europe.
For affordable honeymoon ideas that won't break the bank, check out our list of the best cheap honeymoon destinations.
1. Puerto Rico, United States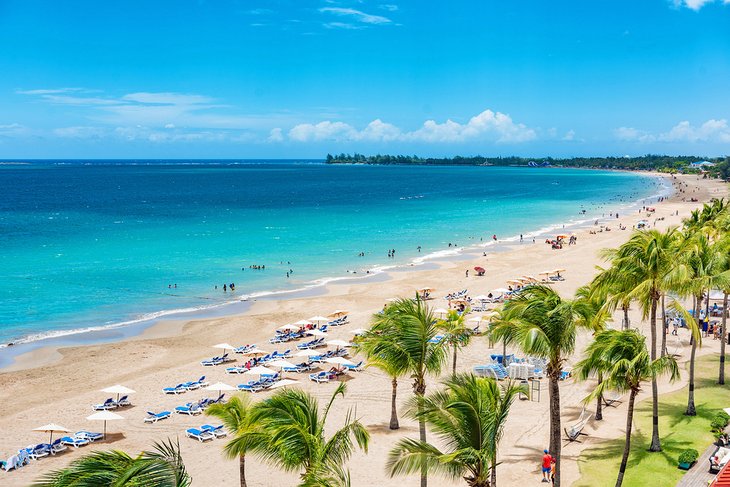 Puerto Rico is appealing for many reasons. It's easily accessible from major North American cities, U.S. citizens don't need a passport to visit, and you can drive on the right side of the road. This Caribbean gem with lovely resorts, beautiful beaches, jungles, offshore islands, and a walkable main city, provides all-around fun for honeymooners.
2. Dominican Republic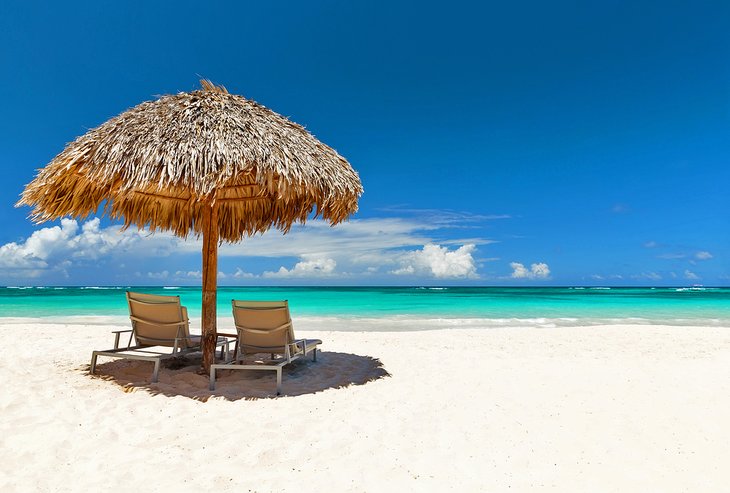 The Dominican Republic is a tropical paradise that offers everything a couple could want in a Caribbean honeymoon without the giant price tag of its island neighbors. A great way to stay on budget is to book a trip with no surprises, and the Dominican Republic is home to several of the best cheap all-inclusive resorts that the Caribbean has to offer, including 4-star properties with incredibly affordable prices.
Punta Cana, on the eastern tip of the island, is a favorite destination for many tourists, home to the popular Bavaro Beach, plenty of resort choices, and local restaurants.
Puerto Plata is another top place to visit, located on the northern shore and home to Playa Dorada. This is a beautiful stretch of beach and home to most of the area's resorts.
Nearby, to the east, Cabarete is a top destination for waters ports. It's home to Kite Beach, kown for its ideal kiteboarding conditions.
3. Riviera Maya, Mexico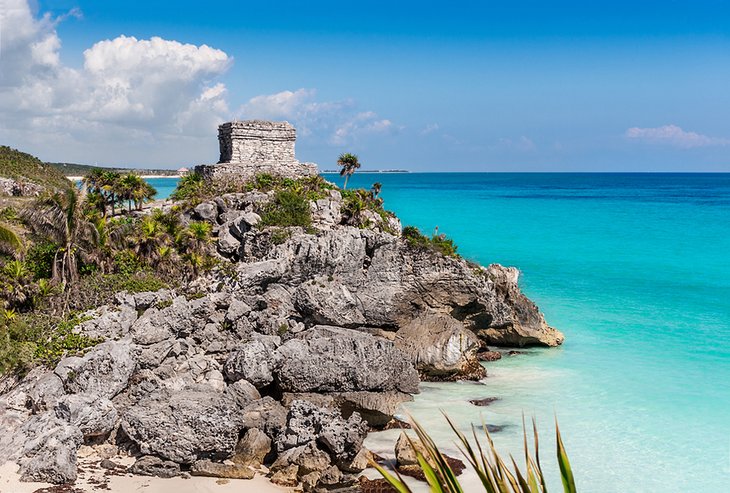 The sought-after Caribbean coastline on Yucatán Peninsula that makes up Riviera Maya is rife with white-sand beaches, seaside resorts, and inviting turquoise-colored waters. Located just south of the crowded city of Cancun, the region starts with the town of Puerto Morelos and ends with Punta Allen, with main cities along the way being Playa del Carmen and Tulum.
If you decided to cruise, Cozumel, located a ferry ride from Playa del Carmen, is one of the most popular ports in Mexico, and you'll find a lot of inexpensive deals anytime of the year. Avoid spring break if you are looking for some peace and quiet.
Visitors to this region can choose from all-inclusive resorts in Playa del Carmen (some even have adults-only pools) with deep discounts, or opt for small, eco-friendly beachside hotels in laid-back places like Tulum and Akumal (best for turtle watching).
4. Thailand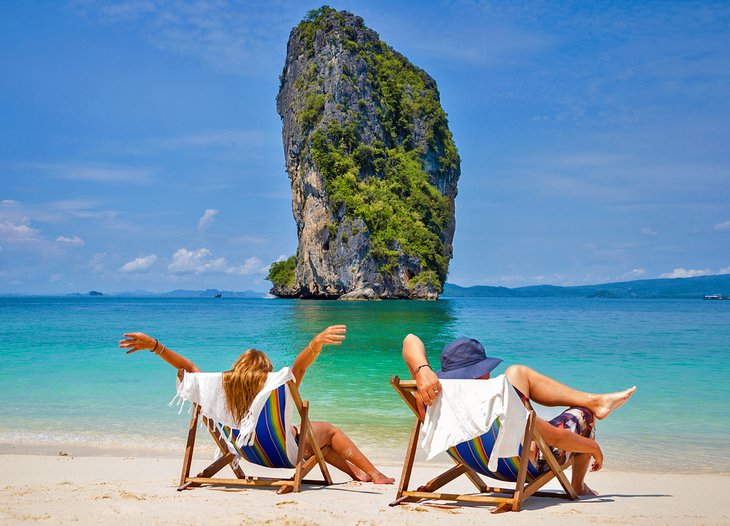 Surely, a flight to Thailand isn't cheap, but your trip will cost exponentially less once you are here. And if your wedding happens to take place in the winter in the Western Hemisphere, the months between November and April are an ideal time to visit Thailand, when the weather is cool and dry.
Mouth-watering food, top-notch accommodations, and air transportation in this friendly country are relatively cheap. And the country offers everything from jungle hikes to sun-kissed beaches.
Room rates at hotels in Bangkok, the main launching point, are fairly reasonable. Spend a few days here savoring delectable food from street vendors (one even has a Michelin star) and night markets, visit its shimmering temples, and shop for colorful beachwear before heading to the islands.
5. Costa Rica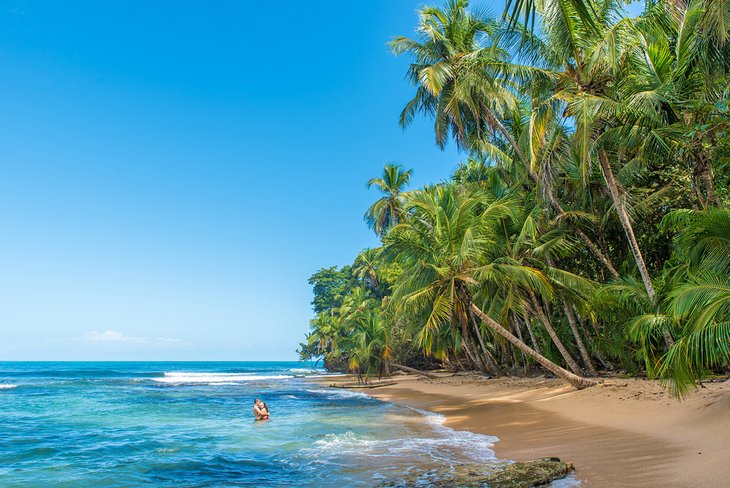 Choose from a number of eco-friendly lodging options in the Central American jewel of Costa Rica. This small country is geologically diverse and boasts everything from volcanoes, cloud forests, and wildlife-rich national parks to amazing beaches, thermal hot springs, and other rewarding places to visit.
Zipline through the mystical forests of Monteverde Reserve, spot sloths and capuchin monkeys in Manuel Antonio National Park, hit the waves in Tamarindo, see resident dolphins and migrating whales in Osa Peninsula's Golfo Dulce, or delight at the sight of sea turtles at Playa Tortuguero.
6. White Mountains, New Hampshire, United States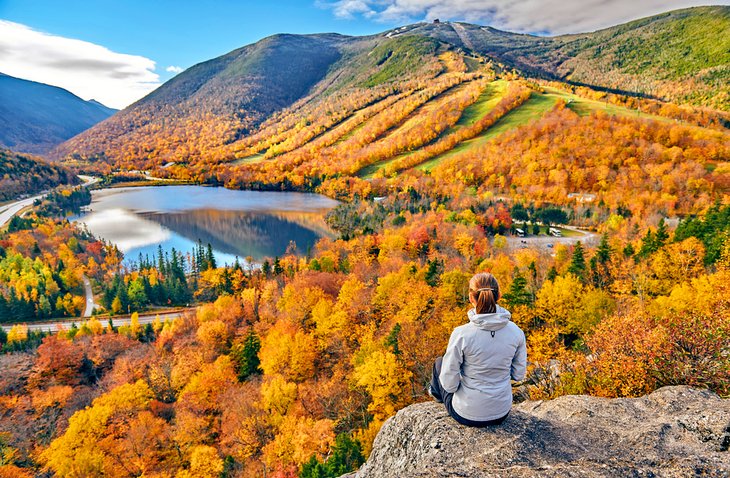 Couples who are looking for a romantic New England honeymoon will fall in love with the White Mountains, a region named for the snow-tipped peaks of a northern section of the Appalachians. Its crowning jewel is Mount Washington, reaching an elevation of over 6,000 feet, accessible via a nostalgic coal-powered steam train, a winding auto road, or an arduous hike.
Nature lovers will find plenty of free and low-cost attractions, including a plethora of hiking trails for all skill levels and fantastic glacial rock formations like the Flume Gorge. Close to the former site of the iconic Old Man in the Mountain is Echo Lake, home to one of New Hampshire's best beaches, as well as offering affordable boat rentals and plenty more nature trails.
Skiers and snowboarders will have plenty of things to do here in the winter, with several of the state's best ski areas close at hand. North Conway is fun to visit any day of the year, packed with unique shopping, fine dining, and some of the best desserts you've ever tasted at Mystic Sugar Bakery. A winter honeymoon in the White Mountains is particularly romantic, whether you are within the comfort of a cozy bed and breakfast or splurging at one of the area's iconic resorts – the snowy weather is the perfect excuse to spend the day inside snuggled up by the fire.
The best times to visit are September (pre-foliage) and May/early June (post mud season), when the rates are low, the weather is nice, and all the families are tied up with school – leaving plenty of room for newlyweds.
7. Belize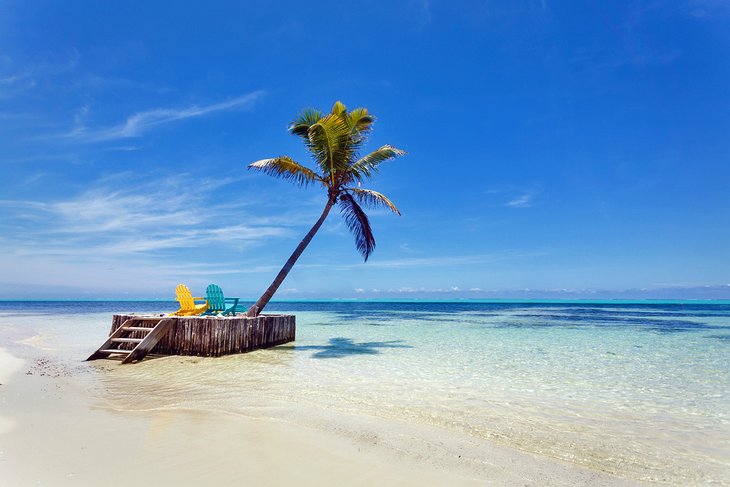 For a small country, Belize packs a lot of adventure and gives visitors a good mix of spectacular beaches, jungles, and Mayan sites. This is the only English-speaking Central American country and offers the UNESCO World Heritage Site of the Belize Barrier Reef system, the second largest reef system in the world, along with other incredible natural wonders.
Start off your honeymoon on the western side ziplining and discovering waterfalls in the Mountain Pine Ridge Forest Reserve, and visiting Mayan sites in Cayo District.
Head to south central Belize for a memorable guided hike to see jaguars and other wildcats in Cockscomb Basin Wildlife Sanctuary before heading to the Caribbean coast for the country's gleaming cayes (islands) and water adventures.
Snorkel to see an array of marine life and swim with nurse sharks at Hol Chan Marine Reserve. If you have a scuba license, head to the Great Blue Hole submarine cave for an unforgettable underwater adventure.
8. Jamaica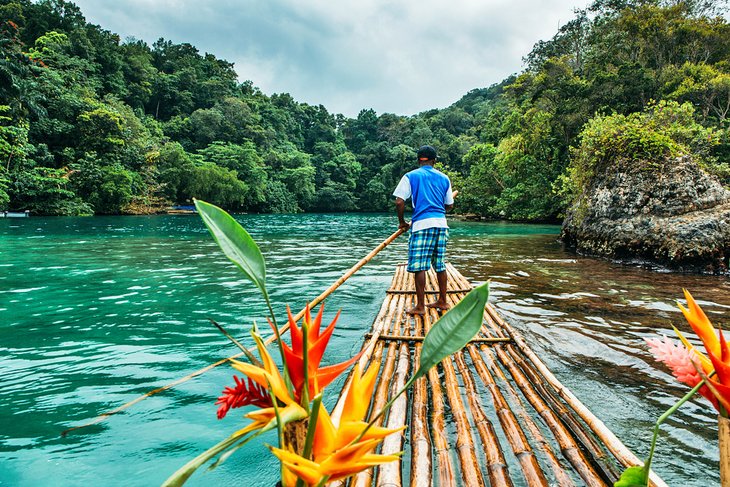 Sandals resorts are not the only all-inclusive resorts in Jamaica, the island that boasts the first overwater bungalows in the Caribbean. A lot of budget-friendly, all-inclusive resorts with romance packages have cropped up around the island, offering good food, drinks, activities, and additional free nights. Budget airlines like JetBlue fly to Montego Bay from major U.S. cities, making travel to this Caribbean jewel a breeze.
9. Portugal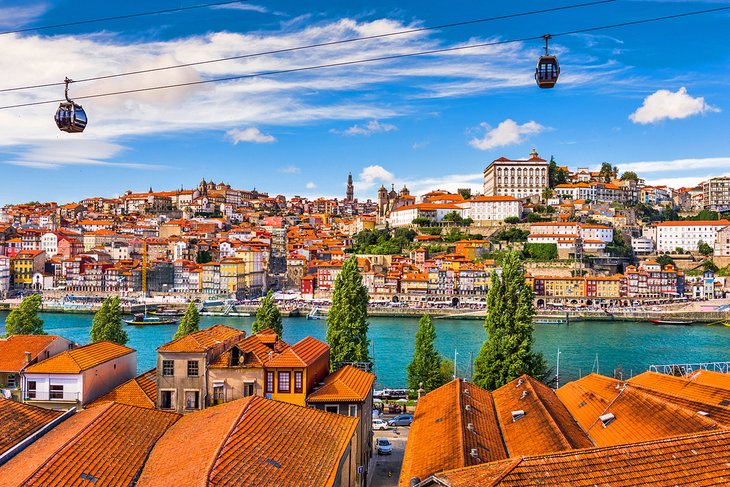 Portugal is less expensive than its neighboring country of Spain, and other European destinations, and still holds onto its old-world charm. With urban neighborhoods, medieval castles, endless olive groves, and quaint fishing villages among the many places to visit, this small country offers an off-the-beaten-path European getaway.
After spending a day or two sightseeing around Lisbon, head to the National Palace of Pena and explore the sights of Sintra, then make your way up north to the Douro region, the birthplace of port. In Porto, take a short cruise along the Douro River to the city of Vila Nova de Gaia, renowned for its port cellars.
10. Bali, Indonesia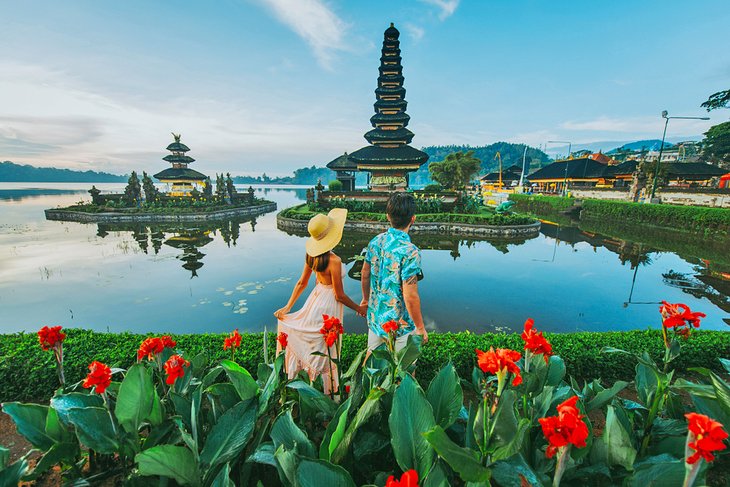 Spirituality meets serenity on the island of Bali, where couples can spend their days practicing yoga, getting in touch with nature, and swimming or surfing in the island's warm waters. Couples massages, yoga retreats, cooking classes, and romantic dinners are just some of the offerings you'll find all across Bali and its neighboring islands.
Thrill-seekers can trek the jungles in the highlands of Ubud, go in search of exotic bird sightings and the giant banyan tree in the area of Munduk farther north, or head to the southwestern tip of Bukit Peninsula for great surfing in Uluwatu.
One of the best aspects of Bali is that you can book a 5-star resort with infinity pools or a beachside guesthouse for a fraction of the price it would cost in the Western Hemisphere. Get a massage at a luxury spa and dine at a local restaurant for much less than you would expect.
11. Ireland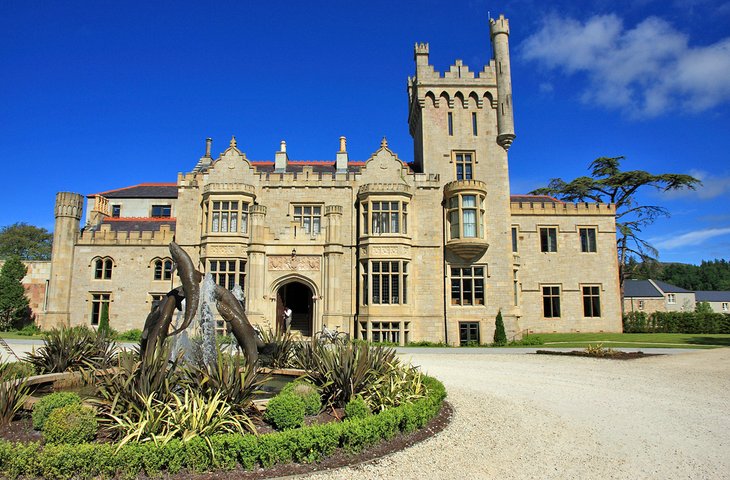 If you've ever dreamed of a fairy-tale wedding followed by a honeymoon in a gorgeous setting, look no further than Ireland. You can have your pick of castle-turned-hotels all across the country. Castle hotels like Kilronan Castle Estate & Spa, Lough Eske Castle, Castlemartyr Resort, Castle Leslie Estate, and Waterford Castle Hotel are among many that offer nightly rates for under $200 and provide excellent amenities like resort spas, golf courses, fine dining, and afternoon tea.
Spend your time hiking in the surrounding woodlands, horseback riding, learning archery, or falconry. Retreat to lavishly decorated rooms with wood-burning fireplaces. Ireland also has a number of cozy bed and breakfast inns throughout the country.
12. Croatia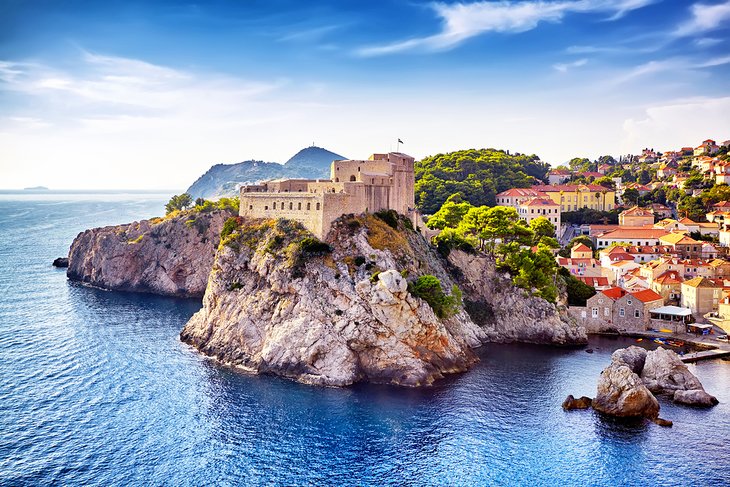 Croatia's ability to offer a diverse variety of natural and cultural attractions makes this the perfect place for honeymooners who want a little of everything in their special getaway. From a classic leisurely beach honeymoon to exploring the historic sites and museums of the capital city, Zagreb, Croatia provides an affordable option that rivals its more expensive neighbors across the water on the Italian coast.
Stretching south along the Adriatic Sea, Croatia offers seemingly endless beaches, both along its mainland and on the many islands that dot the coast. Among these islands, Hvar in the Dalmatian Islands is one of the most popular, with couples looking for the best of the old and the new, from luxury hotels and trendy restaurants to a picturesque Old Town, where cars and trucks never spoil the scenery.
13. Florida Keys, United States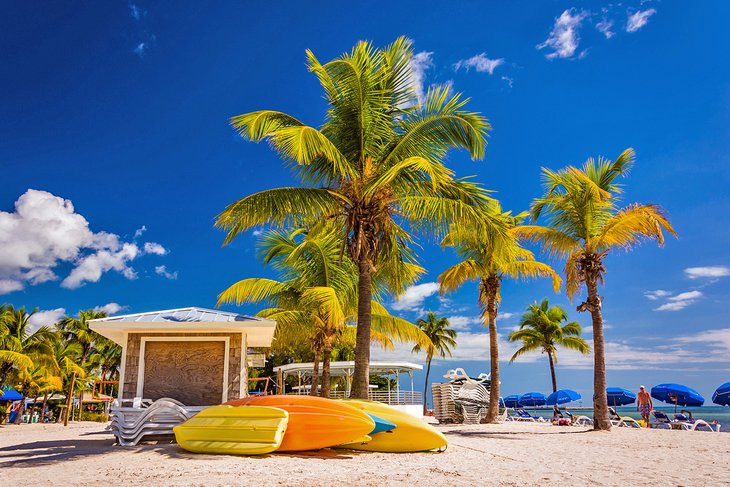 If you don't want to fly to the Caribbean, but still want silky-sand beaches and endless sunshine, head to the Florida Keys. Budget-conscious travelers will love the string of islands at the tip of Florida, where the year-round dress code seems to be shorts, t-shirts, and flip flops.
The enchanting islands stretch out into the Gulf of Mexico from Key Largo to Key West, connected by the Overseas Highway. Beachside accommodations and water activities are aplenty on these islands, the fun never seems to end on Key West's Duval Street, and the key lime pie is unlike anything you've ever tasted.
14. San Juan Islands, Washington, United States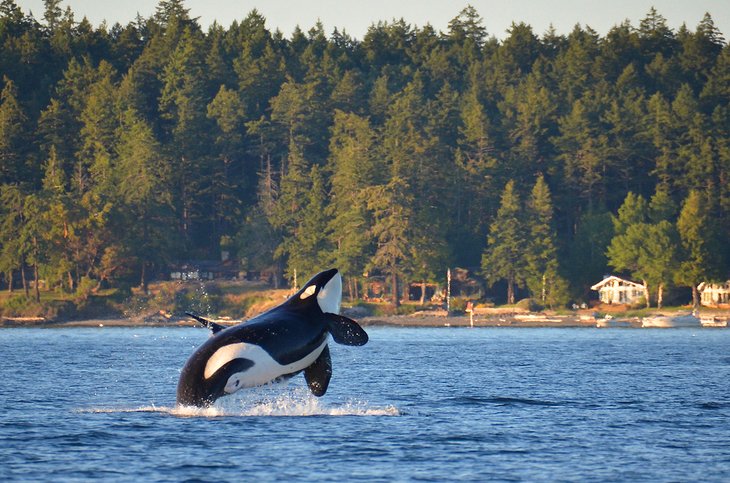 If you are looking for an adventure-filled honeymoon in the United States, the San Juan Islands make a great choice. Located just north of Seattle, the lively seaside town of Friday Harbor on San Juan Island can be reached by ferry from Anacortes. With farm-to-table restaurants, antique stores, boutiques, bookstores, and museums, Friday Harbor has a peaceful Pacific Northwest vibe.
Among the islands in the archipelago is Orcas Island, where you can hike Moran State Park's old-growth forest and Mt. Constitution. If you are visiting May through October, you will see plenty of killer whales in the waters surrounding the islands on whale watching tours. You are also likely to see harbor seals, porpoises, and bald eagles.
15. Las Vegas, Nevada, United States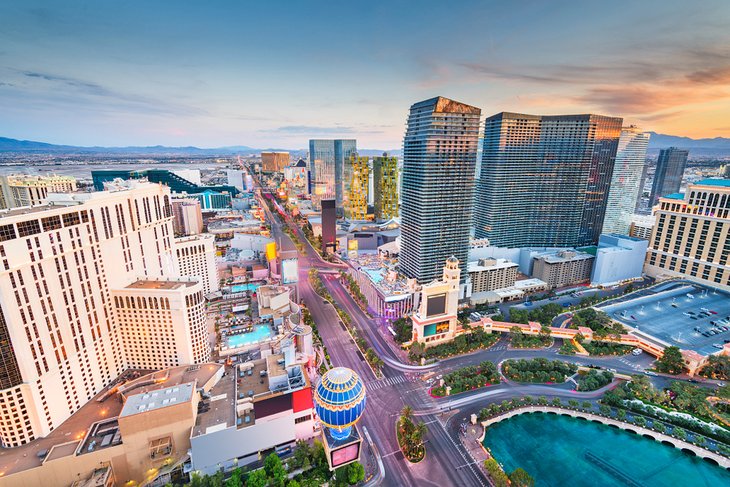 Las Vegas can serve as a great spot for eloping and honeymooning. With luxurious hotels like the Wynn Las Vegas and ARIA Resort offering great deals, endless buffets, and top-notch entertainment, you can have a grand time in this shining oasis in the desert.
Take a romantic gondola ride along the man-made canals of the Venetian, catch a Cirque du Soleil Show, marvel at the dancing fountains at the Bellagio Las Vegas, walk the Strip hand-in-hand, and dance the night away with your special someone.
You can combine your Vegas trip with an outing to the Grand Canyon (four hours by car) or go for a scenic drive or hikes around Red Rock Canyon, a lot closer.
16. Lake Tahoe, Nevada & California, United States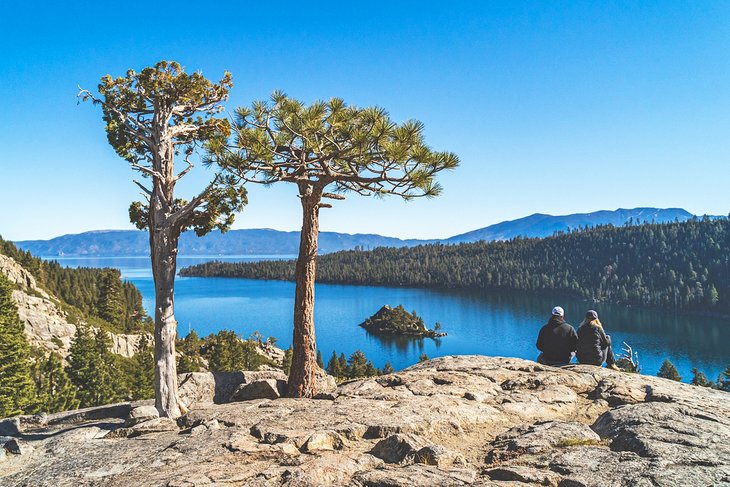 No matter what time of year newlyweds visit, Lake Tahoe offers plenty of adventure for nature-loving couples who want to stay on budget. This massive lake is known for its vibrant sapphire water, fed by melted snow from the surrounding mountains. It also serves as a border between California and Nevada, stretching 22 miles end to end.
During the summer there are the most choices for inexpensive recreation on and around the lake, from hiking and cycling to water sports like kayaking and canoeing. In the winter, couples can enjoy snowshoeing and cross-country skiing on local trails, or splurge on a day or two at one of the area's world-class ski resorts.