15 Best Places to Travel in May
May encompasses that sweet spot before Labor Day marks the official start of summer in the Northern Hemisphere. It's during this springtime month that colorful flowers continue to burst on the scene, temperatures climb, and the sun decides to stay out for longer.
Since May isn't high season in most places, traveling during this month also means great deals on everything from rental cars to hotels to airfare. Another bonus: you won't have to elbow your way through crowds to see the attractions and beaches in summer hot spots like Italy, Nantucket, and Mackinac Island.
Discover more top destinations around the world with our list of the best places to travel in May.
1. Machu Picchu, Peru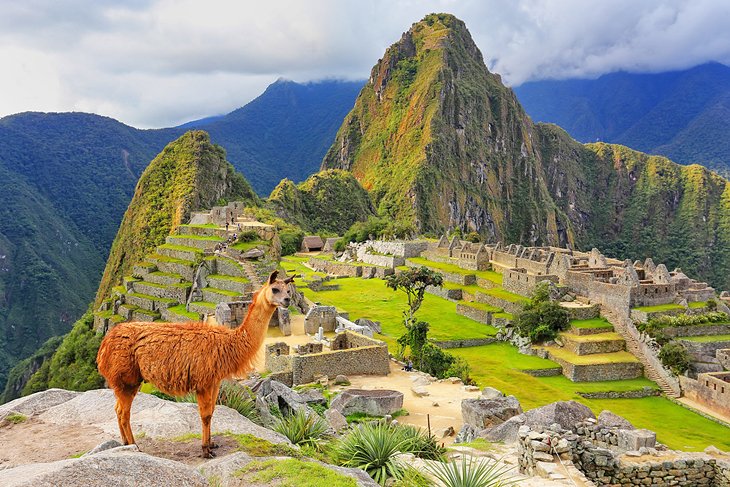 If you have dreamed of hiking the Inca Trail to Machu Picchu in Peru, then May is the ideal month to do it. The rainy season will have just ended, and you can take advantage of this small window before the popular tourist season starts in June.
In May, travelers are rewarded with stunning vistas of lush green valleys and cooler temperatures, which make for perfect hiking conditions. It can get chilly at night at this time of year, so you will want to pack a few extra layers.
2. Mackinac Island, Michigan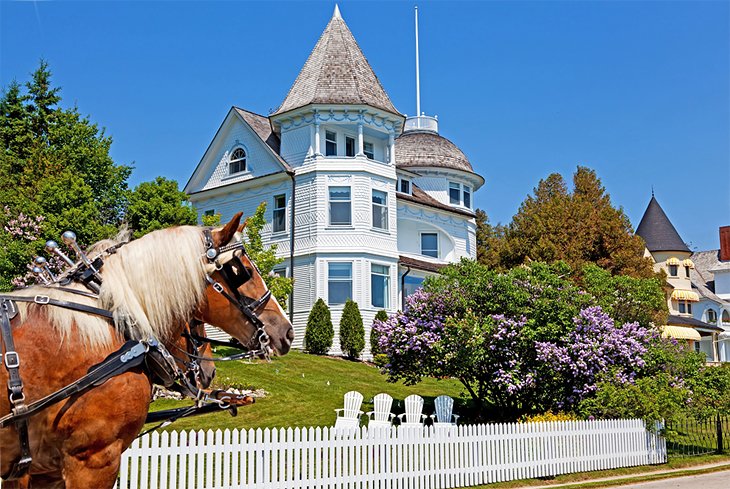 Mackinac Island is one of the best places to travel in May. Visiting this magical Michigan locale is like taking a trip back in time to a quaint and charming spot filled with romance. During May, guests can enjoy the island's spectacularly blooming gardens and landscapes without the annoying crowds that descend upon this lovely spot in summer.
To get here, you'll have to take a ferry from Mackinaw City or St. Ignace. Once you arrive, be prepared to ditch the car. They aren't allowed on Mackinac Island, so you will travel by horse and carriage, bicycle, or on foot during your vacation. Take a trip up the hill to the Grand Hotel to learn about its history on the island as a getaway for the social elite in the late 1800s.
Mackinac Island is a vacation for the senses, too. Feel the cool breeze coming off Lake Huron as you relax in an Adirondack chair. Smell the scent of the lilac trees coming into full bloom. See the hundreds of gardens being planted as the official tourist season gets underway.
3. Nantucket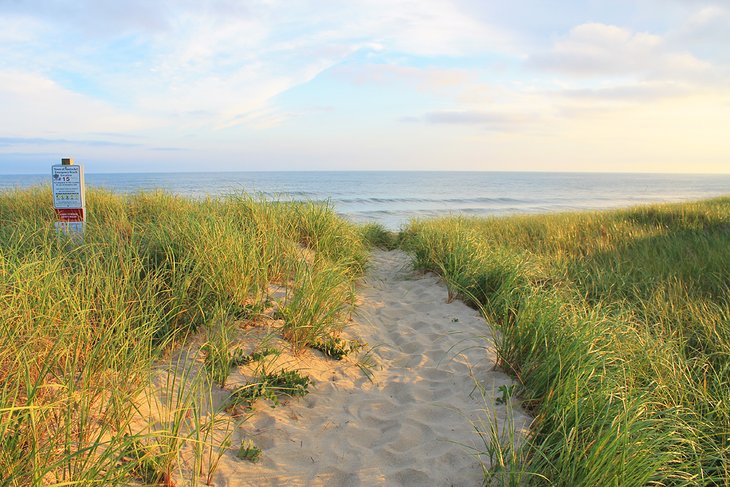 An iconic summer destination for the East Coast elite, Nantucket is more than just a pricey place to enjoy long weekends at the shore. This palatable historic isle lies 30 miles south of Cape Cod and boasts pristine beaches, immaculate hotels, and adorable cobblestone streets to up the charm factor.
Visiting in May ensures you can enjoy all the quaintness without the crowds and high prices. Plus, you should be able to find direct flights at this time of year from bigger airports in cities like Boston and New York. With mild temperatures and little rain, visiting Nantucket in May is the perfect way to enjoy some much needed outdoor time.
4. Nepal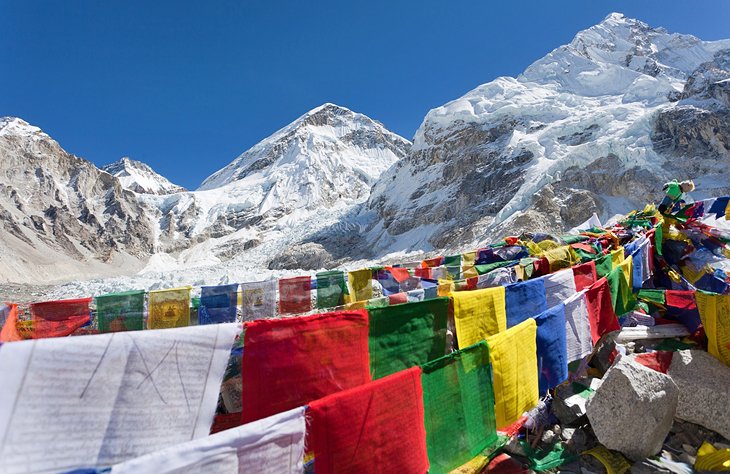 If you are eager to visit Nepal, it makes sense to go in May for several reasons. Firstly, May offers great weather for hiking and sightseeing. The June rains in the Himalayan Mountains have not yet started, and the skies are blue. Since it is such a great month for mountain treks, you will want to plan far in advance to make sure that you get the lodging and hiking tours that you want, as they can book quickly.
5. Yellowstone National Park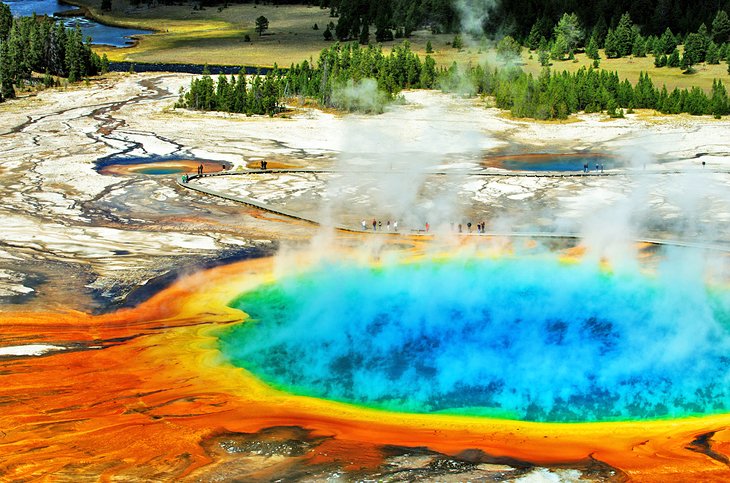 Yellowstone National Park is one of the most spectacular national parks in the United States, and it's best seen in May. The reason is twofold: visitors won't have to jostle the large summer crowds, and the temperature is ideal for a day spent hiking – it's not too hot nor too cold.
From the dense forests and pristine natural lakes to jaw-dropping geysers, quiet streams, and an abundance of wildlife, Yellowstone is a bucket-list trip for many. There are more than 3,000 square miles to explore as you snap photographs of bison and elk that roam the open landscape.
In May, you will find the tail end of winter making its way out of sight, and the trails opening to visitors. With the exception of Memorial Day weekend, which is crowded, May is a great time to visit.
6. Tanzania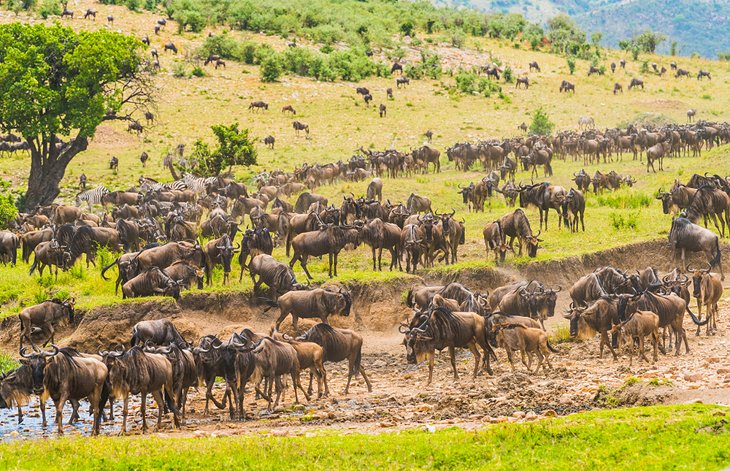 Having the opportunity to witness the great Serengeti wildebeest migration in Tanzania is an experience you will never forget. Targeting May for your travel presents one of the best opportunities to see it.
May is still on the tail end of the rainy season, but given the increased wildlife-viewing opportunities at this time, it is an easy trade-off. Late season rains have tapered off in recent years, and when it does rain, it typically does not last all day.
Migration patterns are dictated by the seasonal rainfall, which changes each year, so you will want to look into that before booking your trip. Generally in May, the Serengeti wildebeest are moving north through the Moru Kopjes, so you will want to focus your stay in that region.
7. Italy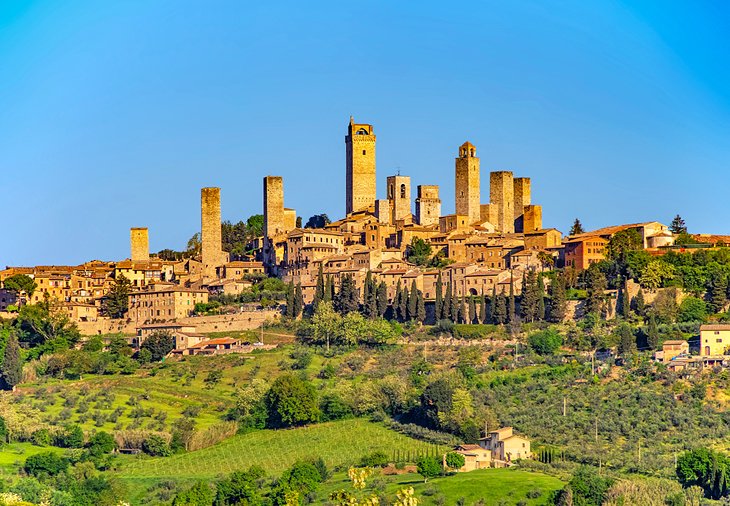 Sicily and Tuscany are two regions in Italy that are ideal to visit in May. The countryside of Sicily is blanketed with wildflowers, and the summer tourists have not arrived, which means you'll have the whole towns (almost) to yourself.
Weather is stable and comfortable in May, and the outdoor theaters and festivals are getting underway, so you won't be at a lack for fun things to do, or delectable treats to eat. Many of the typically busy tourist areas will also be easier to visit and take less time to explore.
Tuscany is another region that is nice in May. Let's be honest, Tuscany is gorgeous at any time, but May is a definite winner. You will find bright flowers adorning windowsills and picturesque scenery in the countryside. Green fields with red poppies and roses will surround you. May temperatures are pleasant for enjoying the outdoors and the village festivals that get underway this month.
8. Nashville, Tennessee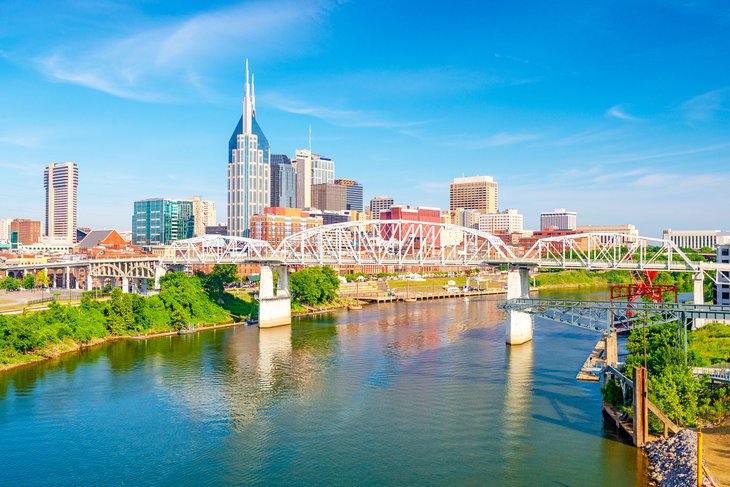 Nashville is one of the best places to travel in May, especially for country music fans. Technically the shoulder season, this month boasts perfect temperatures (we're talking highs in the upper 70s and lows in the high 50s) to make walking around and shopping on Music Mile all the more enjoyable.
Don't miss a visit to Centennial Park, which includes a full-scale replica of the Athens Parthenon, and a walk across the historic John Seigenthaler Pedestrian Bridge is cleansing for your soul, not to mention a treat for your camera.
9. Ottawa, Canada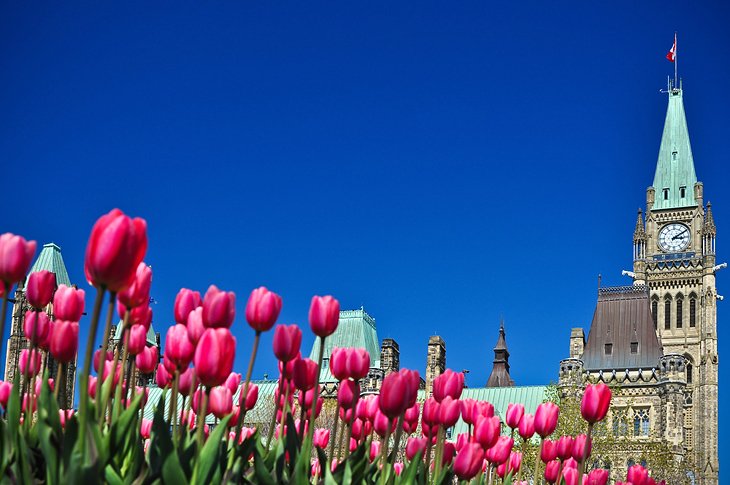 The month of May is a beautiful time to visit Ottawa. Winter has finally been relegated to the rearview mirror, the summer tourists haven't yet arrived, and the spring flowers are in full and glorious bloom. Plus, you can score some great deals on transportation and hotels when traveling to Ottawa in May.
During May, visitors are treated to the spectacular Canadian Tulip Festival, featuring more than one million tulips and attracting more than half a million visitors. It commemorates the first of many outdoor festivals of the season. Be sure your camera is charged.
10. Casablanca, Morocco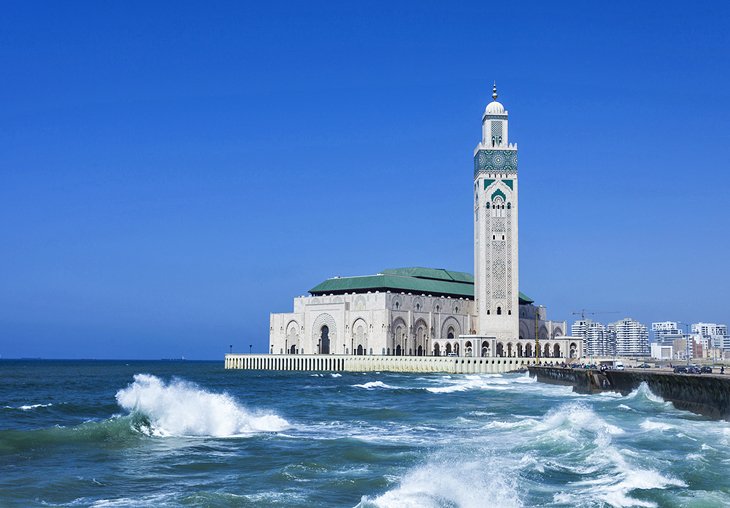 May is one of the best months of the year to visit Casablanca and really any of the regions in Morocco. The summer temperatures can hit sweltering highs, making visiting the busy markets and mosques uncomfortable for most tourists. The temperatures in May, however, are more conducive to walking in the outdoor sun and visiting this vibrant city, which is also a popular cruise ship port.
Casablanca is known to many people from the famous 1945 movie of the same name. It is the country's largest city with an abundance of activity, especially in the Old Medina, the historic part of the city, and the Hassan II Mosque, the most iconic landmark in Casablanca.
11. Miami, Florida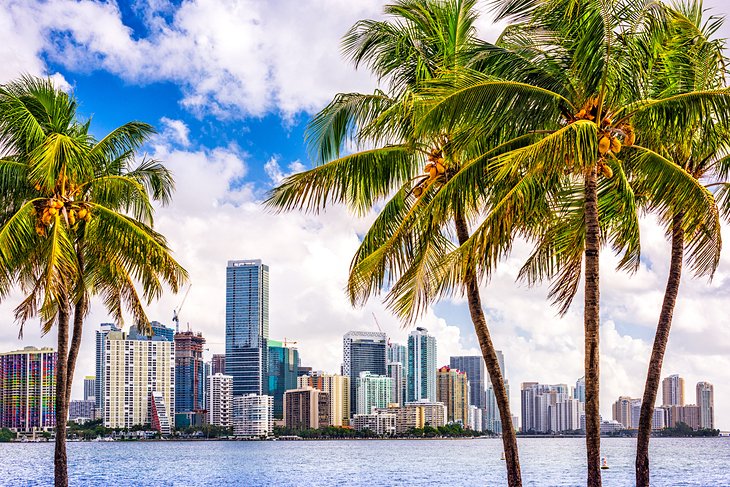 There is almost no time of the year when Miami, Florida is not bustling with visitors, but May is a great time to go for the weather. The Miami beaches are hard to resist, and a visit in May means the spring breakers have left for the season, and the summer vacationers have not yet arrived. Temperatures in May are summer-like and not yet at their peak, so a day on South Beach is comfortable.
12. Greece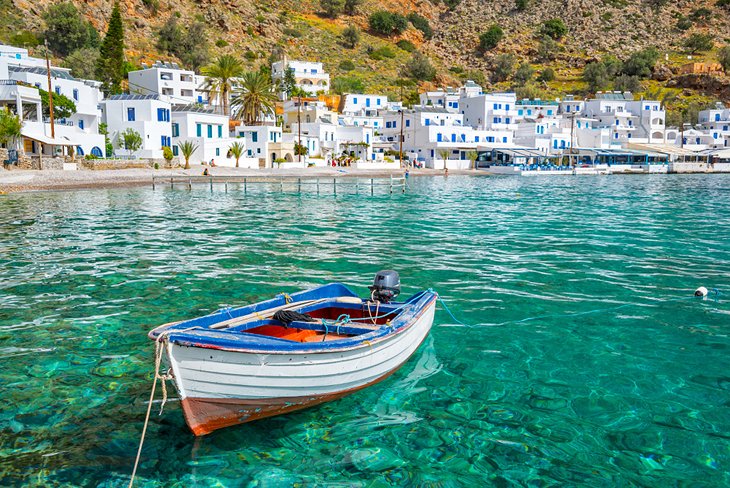 Some of the most popular tourist destinations in Greece like Athens, Crete, and Santorini, are best experienced in May. It is the shoulder season in the country, so rates for hotels and airfare are more reasonable than the high summer tourist season.
The biggest advantage to visiting in May is that the crowds are much smaller, so lines for getting into popular tourist attractions will be shorter, which could be the difference of several hours for visiting each attraction on your itinerary.
May does come with a slight risk of occasional inclement weather but the trade-off is worth it. You will have fewer people around as you stroll through old sections of the cities and in the marketplaces that can even be crowded by locals during the low-season. The other advantage of fewer tourists means you have an edge when it comes to haggling for souvenirs at the markets.
13. The Bahamas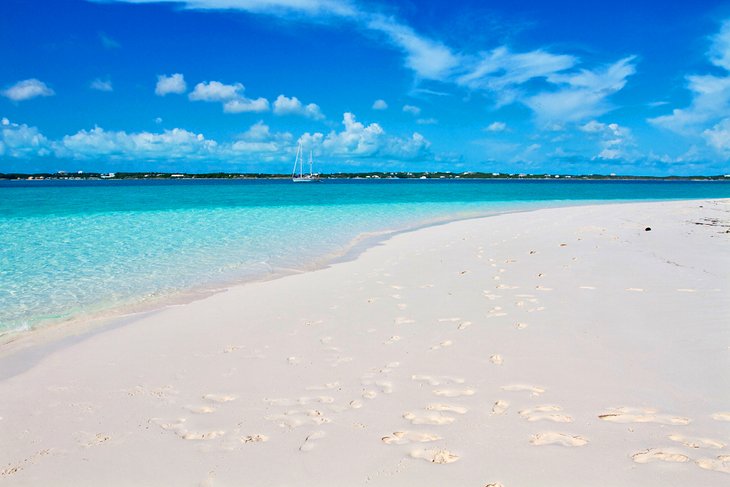 The Bahamas is a great vacation destination year-round, but May has some advantages. The weather at this time is moderate, meaning there is almost no chance of a hurricane; humidity is low; mosquitos (which can quickly ruin a vacation) are not in full force; and the temperatures are hot but not uncomfortable.
Another bonus of traveling to the Bahamas in May: the weather conditions are ideal for sailing whether you arrive with your own boat or book a charter for a sunset cruise.
14. French Riviera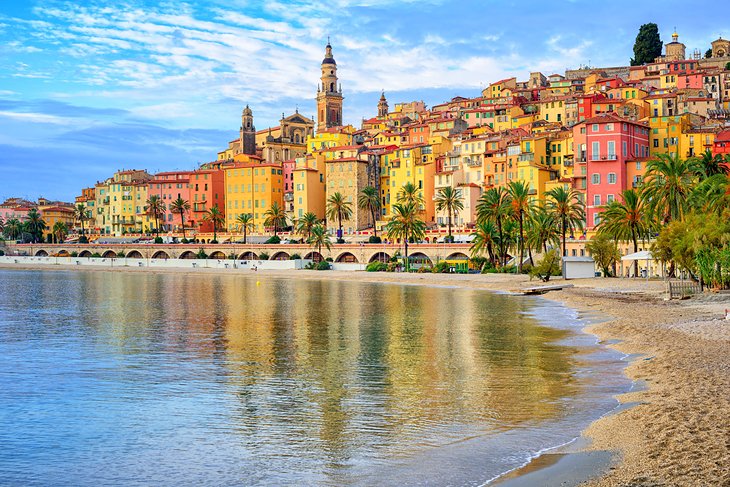 There's something uber romantic about visiting the French Riviera in May. Glitz and glam are always present in this luxurious region, but May's Cannes Film Festival brings the social elite and celebrities to the area's colorful streets.
Private yachts sail around the harbor during the 12-day spectacle, and over-the-top extras can be found in local shops and eateries. The hotels up their game (and their prices) to attract the elite, and you might just rub elbows with an A-lister on the beach.
May is also the month for the Monte Carlo Formula 1 Grand Prix in Monaco. If you are looking for the most exciting and lively time to visit the French Riviera, and you can afford it, May is your month.
15. Rio de Janeiro
May can be a perfect time to visit Rio de Janeiro, when the days have cooler temperatures and the vibrant life of the Brazilian city is in full swing. Hotel prices in May will have dropped a bit after the heavy tourist rush for Carnival festivities and many visitors have gone home. You will have great beach weather without the sweltering temperatures of the summer season, which runs from December through February.
More Related Articles on PlanetWare.com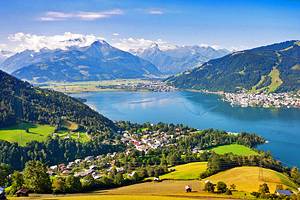 More May Travel Ideas: Another consideration for May is other destinations in Europe that will become tourist traps once the summer vacation season gets underway. Some options to consider are the historical sites in Austria, visiting some of the colorful cities in Denmark like Copenhagen, or staying at one of the many European resorts along the Italian Riviera or in the Canary Islands.