17 Best Places to Visit in Canada
We may earn a commission from affiliate links ()
Canada's cities and towns offer travelers a diverse choice of experiences, from chic, cosmopolitan centers to mountain resorts and maritime cities. Determining the best places to visit may depend on your interests and the type of trip you're hoping to create.
In the heart of the country is Toronto, Canada's biggest city and the highlight of Canada's arts and cultural scene. Nearby, Niagara Falls is a must-see attraction for visitors to Canada that never disappoints. In the neighboring French-speaking province of Québec, Montreal is known for fashion, culture, and history.
In the West, Vancouver and Victoria offer two very different perspectives on West Coast cities, but each has something unique to offer. The mountain towns of Whistler and Banff are places to immerse yourself in beautiful mountain scenery and enjoy a little of the great outdoors.
Eastern Canada has a culture all of its own, with a rich maritime heritage and friendly people. And scattered throughout the country are other popular cities and lesser known gems to explore. For ideas to help plan your Canada itinerary, see our list of the best places to visit in Canada.
1. Vancouver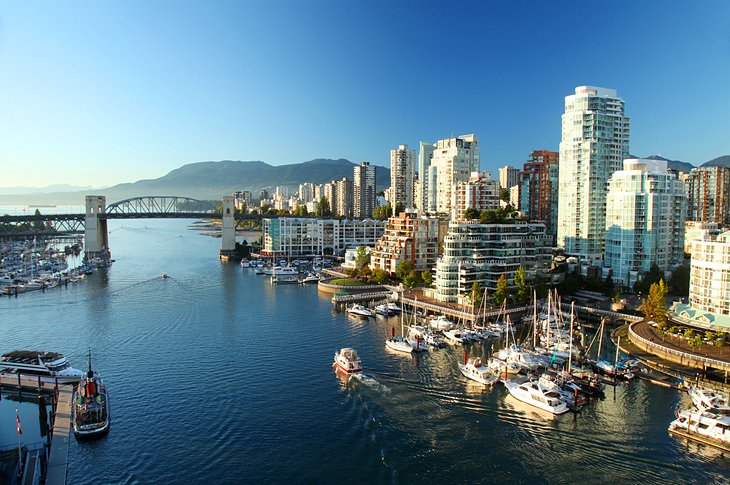 For beauty, climate, a fun atmosphere, and plenty of things to do, you can't go wrong planning a trip to Vancouver. Set on the shores of the Pacific Ocean and backed by snow-capped mountains, this is an active city, where locals enjoy the outdoors year-round.
Sunbathers can bask on the beaches in summer, and skiers can hit the nearby ski resorts in winter. At any time of year, you can walk the seawall or stroll through the towering trees in Stanley Park, enjoy fine dining or a casual meal while watching the sunset, or find fabulous shopping, from the markets of Granville Island to the high-end shops in the city center.
2. Niagara Falls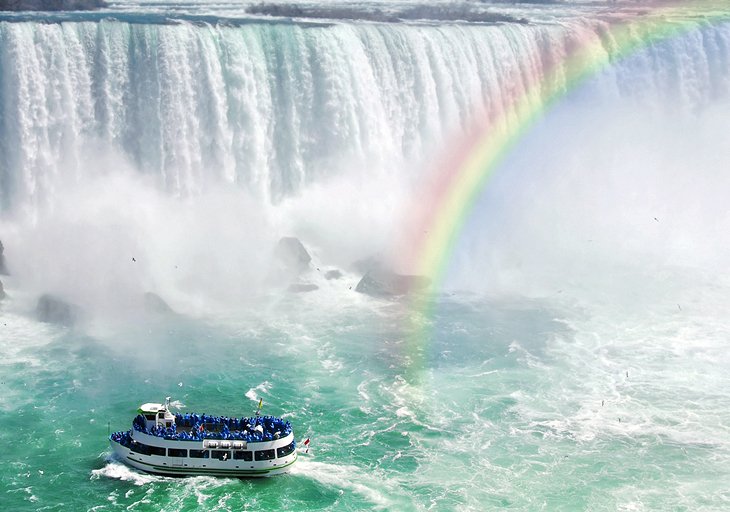 Canada's most famous natural attraction, the majestic Niagara Falls has been drawing sightseers almost since its discovery. The great wall of water pounding over the falls is an amazing sight, and the view and access afforded visitors is astounding. You can literally walk up to the edge of the falls, separated only by a cast iron railing, and see the water as it disappears over the crest.
In 2021, the Niagara Parks Commission opened the 115-year-old Canadian Niagara Power Company generating station. After years of painstaking renovations and rehabilitation, this fascinating building displays its old generators and electrical equipment. The plan is to allow visitors to descend beneath the building and walk through former water tunnels, ending up at the river's edge below the falls.
3. Toronto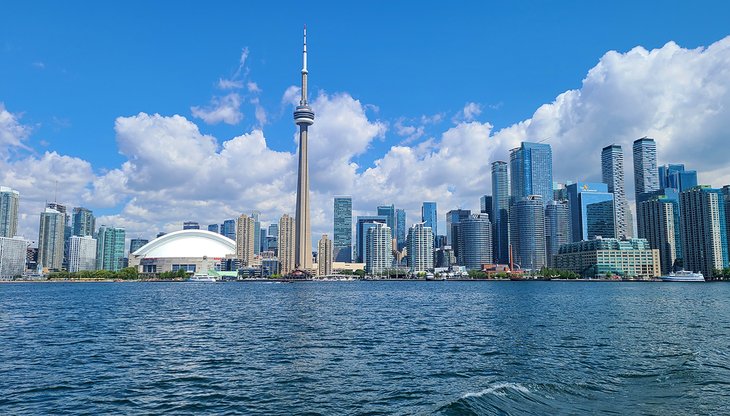 As Canada's largest city, Toronto is the country's cultural hot spot, with ballet, opera, symphony, and Broadway shows. It's also home to the landmark CN Tower. Add extraordinary shopping, fine dining, and fantastic museums, and there is no end to the entertainment.
In recent years, Toronto's waterfront has experienced ongoing development and now boasts beautiful walking areas, restaurants, and in summer, outdoor concerts and cultural performances.
4. Montreal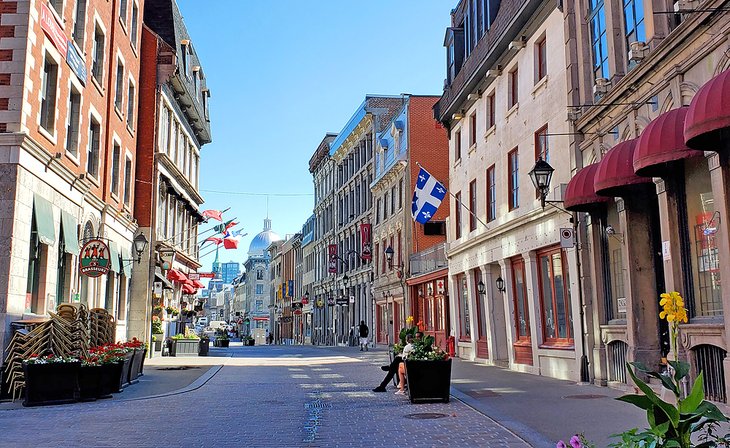 Montreal is a unique city, with a beautiful old historic district dating back to the 1600s and a modern city center with extensive underground shopping. Old Montreal is the main tourist hub, with cobbled streets and fantastic old buildings, a perfect place to lose yourself as you wander up and down the historical streets. In and around Montreal are a fine assortment of wonderful parks and beaches.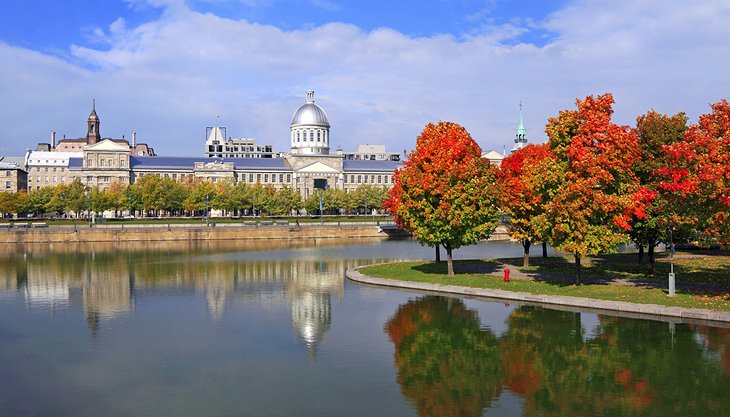 5. Banff National Park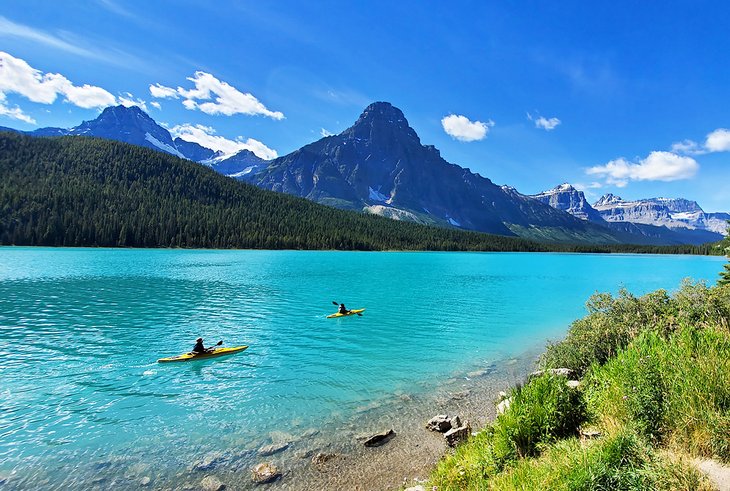 The charming mountain town of Banff, in the stunning Banff National Park, is a must-visit destination for anyone looking to explore the Rocky Mountains and see some of the most beautiful scenery in Canada. This is undeniably a tourist town, catering to international travelers from all over the globe.
In summer, the turquoise lakes, including Lake Louise and Moraine Lake, set below glacier-capped mountains are a glorious sight. One of the best ways to experience the landscape is to drive the Icefields Parkway, which runs through the park to Jasper National Park. For those looking for a bit more adventure and exercise, consider tackling one of Banff's best hiking trails. These classic routes take you to some of the most impressive sights in the park.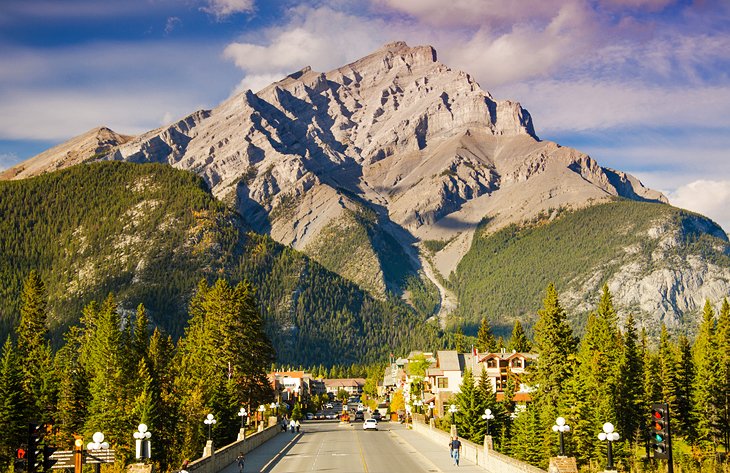 In winter, skiers and boarders descend on the area to enjoy the slopes of Lake Louise Ski Resort and Sunshine Village Ski Resort, two of Canada's best ski resorts.
6. St. John's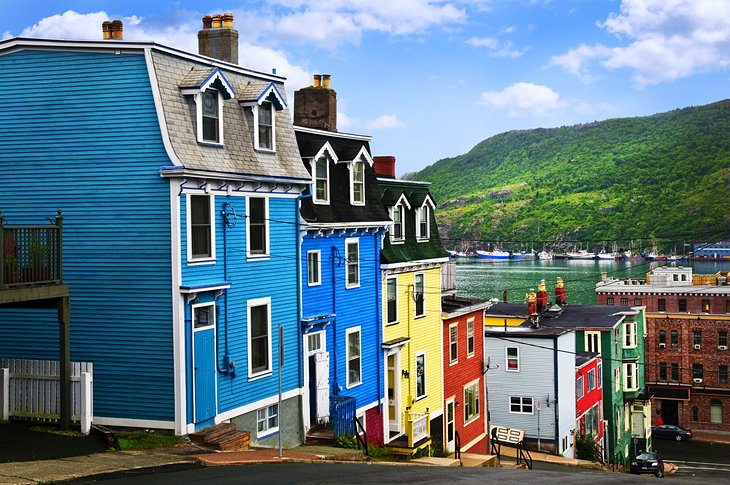 In Canada's far eastern province of Newfoundland and Labrador is the historic and friendly city of St. John's. This is the main gateway for air travelers to the island of Newfoundland, but many people come simply to enjoy the city.
7. Ottawa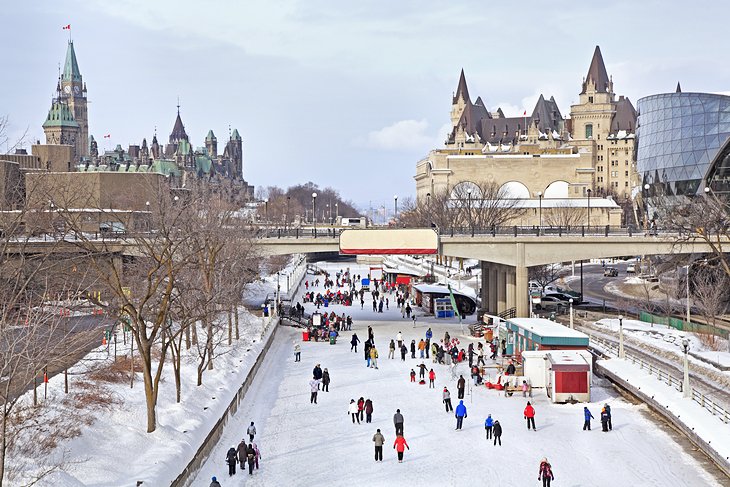 As Canada's capital, Ottawa is home to some outstanding national museums and historic sites, as well as Parliament Hill, and it enjoys a beautiful setting along the Rideau Canal. It is also a small city, making it easy to navigate and fun to explore.
Summer is a wonderful time to visit, with a whole host of events held throughout the season, including the Tulip Festival in spring and the always lavish Canada Day Celebrations on July 1st.
8. Victoria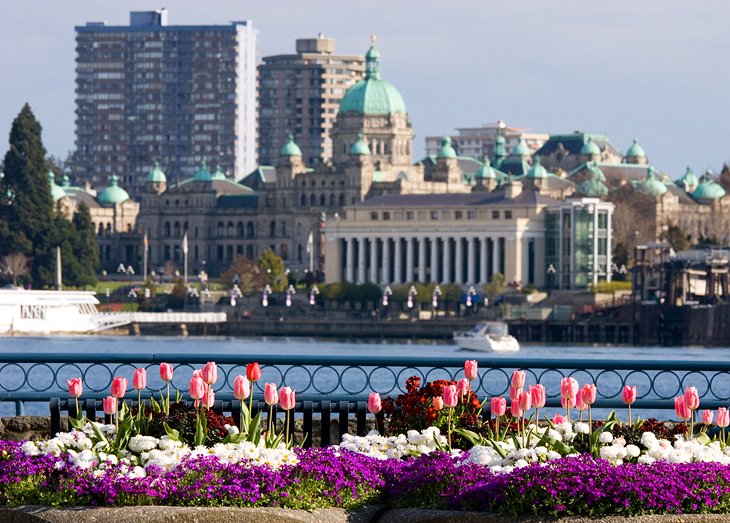 British Columbia's beautiful capital city has a quaint, small-town atmosphere, perhaps due to its island location. Set at the southern tip of Vancouver Island, the city has a mild year-round climate, with wet mild winters and warm, glorious summers. Victoria is one of the warmest places in Canada in winter, attracting Canadians from colder parts of the country from late fall until spring.
Views around the city are stunning in every direction, looking out over the harbor, south over the Strait of Juan de Fuca to Washington State, or across to the mountains on mainland British Columbia.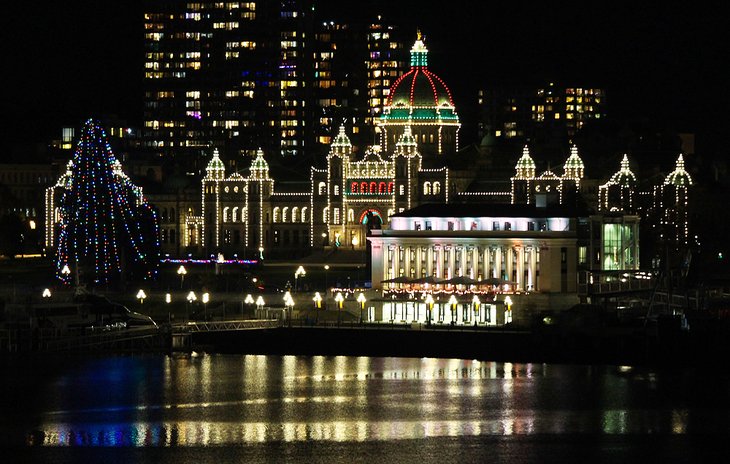 9. Halifax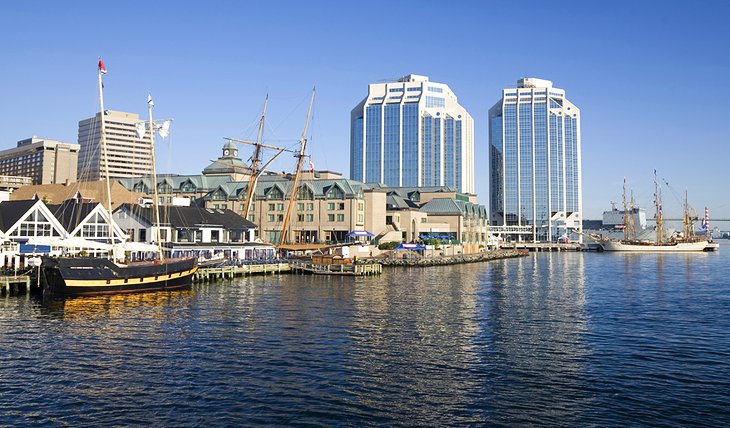 Halifax is a great city for anyone looking for an introduction to Canada's Maritime Provinces. The Halifax waterfront is the main tourist hub in the city, particularly during the summer months, with a few historic buildings and plenty of activity. Overlooking the city is the Halifax Citadel National Historic Site, one of the city's main attractions.
10. Québec City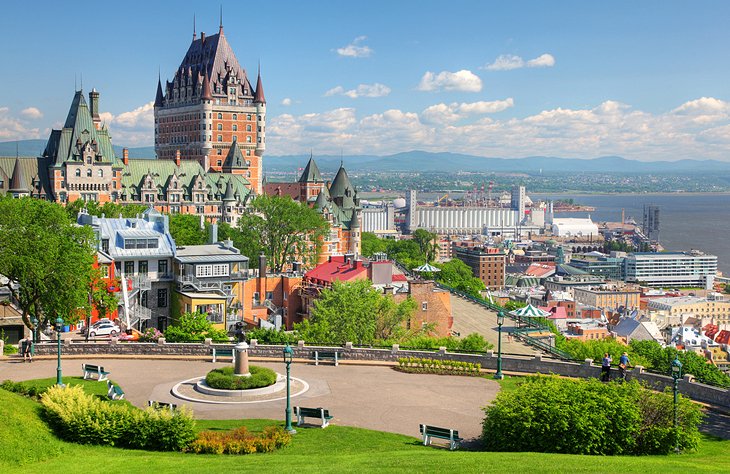 Like Montreal, Québec City is loaded with history and located in the French-speaking province of Québec. This is the provincial capital and a city with a history dating back to the early 1600s. The old buildings and curving cobbled streets make this one of Canada's most charming capital cities.
11. Whitehorse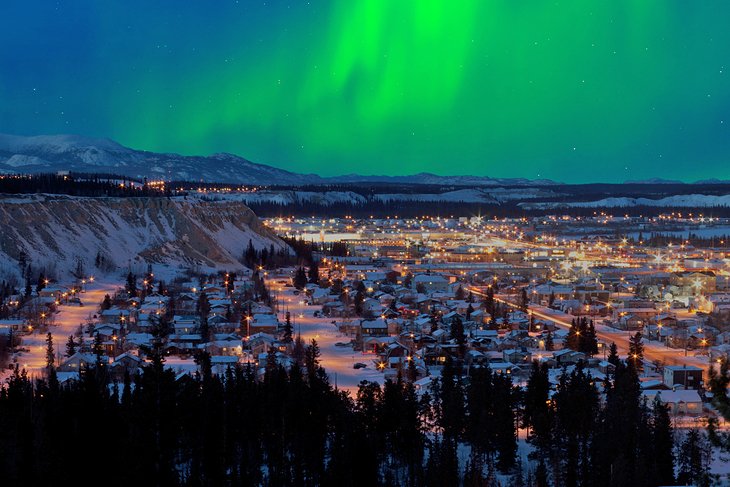 A visit to Whitehorse offers a chance to see life in Canada's far north. This is the capital of the Yukon and also a gateway to areas farther north, including Alaska and the beautiful Nahanni National Park.
12. Whistler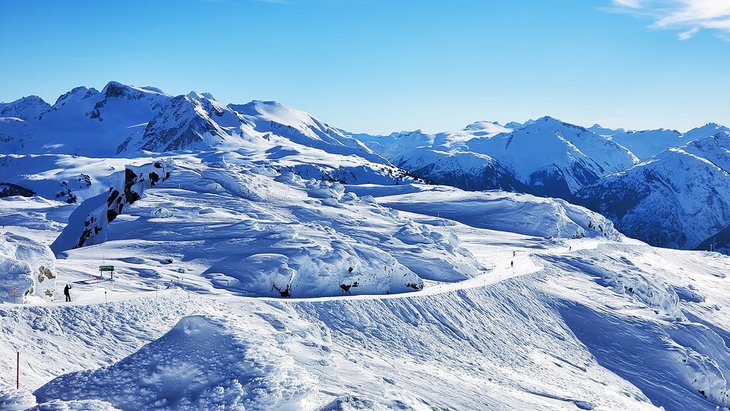 Whistler has long been known as a world-class ski destination and was the site of many of the skiing events during the 2010 Winter Olympics hosted by Vancouver. Despite this reputation, Whistler is an equally impressive and popular summer destination, with hiking, biking, golfing, and many other activities on offer.
The village has grown over the years and is now a vibrant, high-end resort town with a great selection of hotels, restaurants, and shops. The Whistler-Blackcomb mountains are famous for their incredible terrain and bring in skiers from around the world. The Peak-2-Peak Gondola, which joins the two mountains, is an 11-minute, 4.4-kilometer-long ride, with spectacular views, and is open to skiers or non-skiers year-round.
13. Charlottetown & Prince Edward Island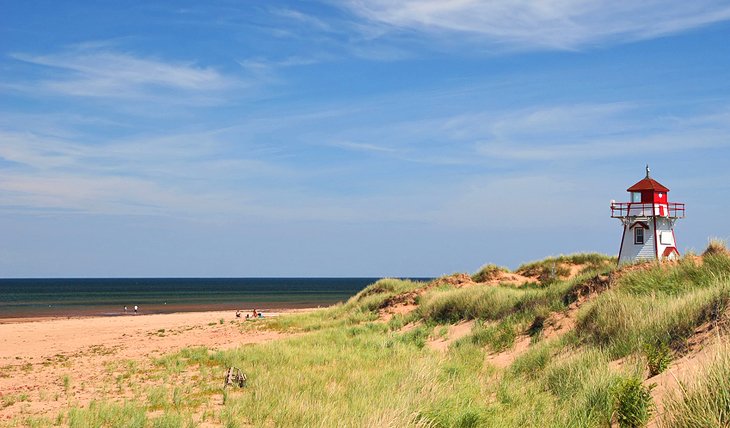 If you are going to visit Charlottetown, you might as well take the time to explore the whole province of Prince Edward Island. PEI is a summertime playground, with beautiful beaches and interesting historic sites, including the fictional home of Anne of Green Gables in PEI National Park.
14. Tofino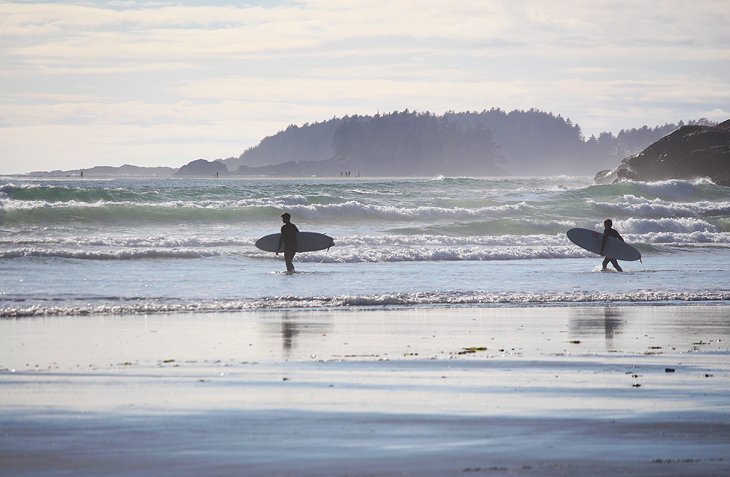 The unofficial surfing capital of Canada, the small town of Tofino on Vancouver Island is one of the most unique places to visit in Canada and draws a mixed crowd of visitors. People come here to surf, hike in the old growth forests, and enjoy the beaches in and around Pacific Rim National Park. This is also a great place to see wildlife, kayak, storm watch in November, and relax at one of the luxurious resorts or set up camp under towering trees at a cozy campground.
The town itself is tiny and has an end-of-the-world type feel about it, but you can find fine dining at some of the lodges or a few of the restaurants around town. A handful of stores, galleries, and coffee shops give the town a special character.
15. Kelowna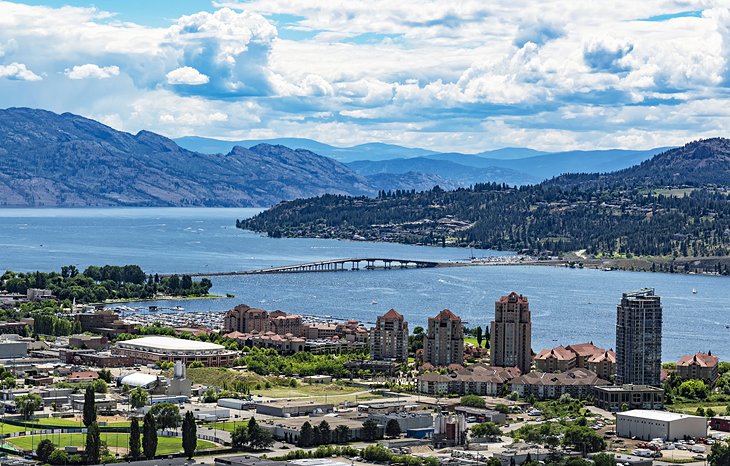 In the interior of British Columbia is the lovely city of Kelowna. This city is a favorite spot for Canadians but less well known internationally. Picturesquely set on the shore of Lake Okanagan and surrounded by rolling mountains, Kelowna draws tourists during the summer months, when it's possible to hike, golf, or enjoy the lake.
16. Revelstoke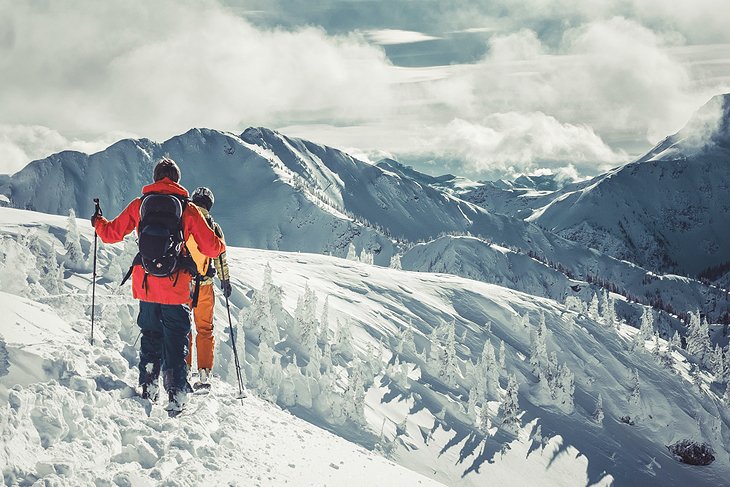 Revelstoke is one of the best places to visit in Canada for adventure. Although it's a favorite destination among Albertans and British Columbians, it is still undiscovered on an international scale, making it a good place to escape the crowds associated with sightseeing destinations like Banff and Lake Louise. Beautiful mountain scenery surrounds this small town in the interior of British Columbia, but much of the appeal comes from the activities available for outdoor lovers.
17. Winnipeg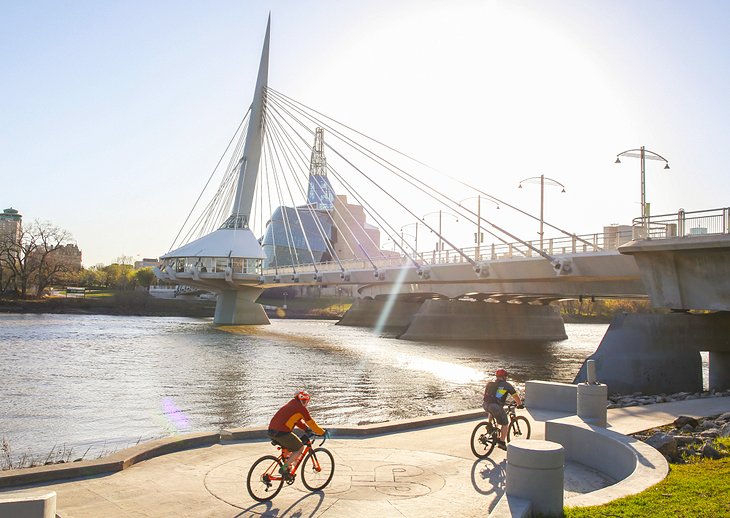 This thriving city in the prairies of Central Canada may not be the first image that jumps to mind when thinking about the best places to visit in Canada, but if you are traveling in summer, Winnipeg is worth a stop. Surrounded by fields, many of which glow yellow in summer with canola or sunflowers, and set along the Red and Assiniboine Rivers, the city is surprisingly scenic.
The Forks, at the confluence of the two rivers, is a major tourist area, with the huge Forks Market, restaurants, and outdoor walking trails (a skating rink in winter) and is one of the first places tourists should visit. Also in this area is one of Canada's premiere museums: the Canadian Museum for Human Rights.
More Related Articles on PlanetWare.com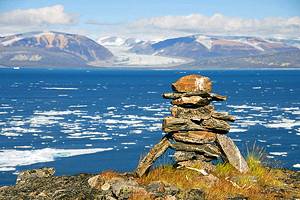 Areas and Regions to Visit in Canada: If you want to extend your travels beyond the best cities and towns in Canada and tackle a region, you can find some interesting destinations. In Eastern Canada, consider the Gaspé Peninsula, a picturesque region in Quebec that juts into the St. Lawrence River. On the West Coast, Vancouver Island offers remote stretches of wilderness, small towns, and incredible hiking trails and campgrounds. To experience Canada's far north, have a look at the beauty of Nunavut.