15 Best Cities in Canada
We may earn a commission from affiliate links ()
In a country as big and diverse as Canada, it's not easy to narrow down a list of the nation's very best destinations. With 10 provinces and three territories spread over 9,985,000 square kilometers, there are literally countless places to visit – each with unique attractions, beautiful landscapes, and kind people. In other words, it's safe to say that there are no bad cities in Canada.
Having said that, there are a few that stand out. We've carefully selected the cities on this list because each one features something spectacular that you can't find anywhere else in the country – or possibly even the world.
From the biggest city in Canada to the country's largest national park to the capital city, we believe each of the cities on this list deserve a place on your travel bucket list – and we can't wait to tell you why.
Find the top places to visit on your next trip with our list of the best cities in Canada.
1. Toronto, Ontario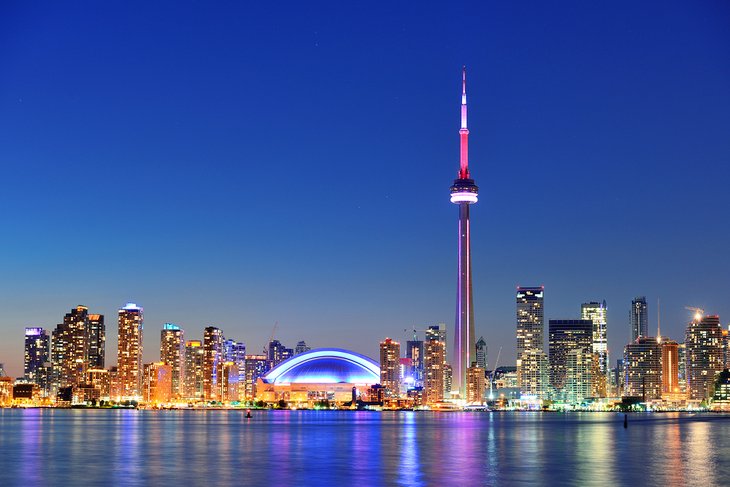 The capital of Ontario, the largest city in Canada, and the city that attracts the most visitors in the entire country – there's a lot to be said for Toronto, a bustling city of almost three million people, which is why it earned the top spot on this list.
First, there are the infamous Toronto landmarks. You can't mention Toronto without thinking of the iconic CN Tower, and many tourists take the time to visit popular destinations like Toronto Island, Casa Loma, and the Toronto Zoo as well.
There are world famous museums, like the Art Gallery of Ontario (the AGO) and the Royal Ontario Museum (the ROM), and other major attractions like the Hockey Hall of Fame and Nathan Phillips Square.
Then, there are the sports teams. Toronto hosts the most professional sports teams in the entire country – seven in total – and you don't have to be a rabid sports fan to enjoy taking in a game. No matter what time of year you're visiting, there's probably a pro sports game taking place – whether it's catching the Toronto Blue Jays play a baseball game, the Toronto Raptors (2019 NBA champions!) play a basketball game, or the Toronto Maple Leafs play a hockey game.
But most Torontonians would argue that the major attractions aren't what make Toronto the best city in Canada: it's the diverse neighborhoods located throughout the city, each a micro cultural hub with unique restaurants, shops, and parks. From Little Italy to Chinatown to the Danforth (home to a large Greek community), you can experience food from around the world by hopping from neighborhood to neighborhood.
2. Quebec City, Quebec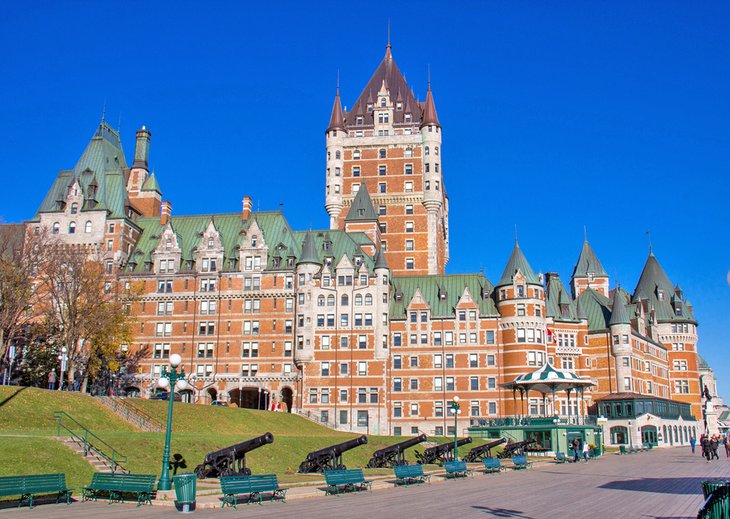 With horse-drawn carriages clip-clopping along the cobblestone streets of old Quebec City, it's easy to feel as though you've jumped back in time in this historic city.
Overlooking the Saint Lawrence River, Quebec City is a French-speaking city (though most people speak English in the popular tourist areas) that is rich in culture and history. Most visitors are drawn to Vieux-Québec, the fortified city core that features the aforementioned cobblestone streets, lined with boutiques, cafés, and restaurants.
The castle-like Fairmont Le Château Frontenac is an iconic Quebec City landmark and is well worth exploring, even if you aren't lucky enough to be staying as a guest. A visit to La Citadelle de Québec is also a great idea; join in on a walking tour to learn about this historical fort, which continues to function as an active military installation.
Lovers of art and all things ornate will feel like kids in a candy store in Quebec City. Beauty is everywhere you look, from architectural details to exceptional museums like the Musée national des beaux-arts du Québec.
3. Vancouver, British Columbia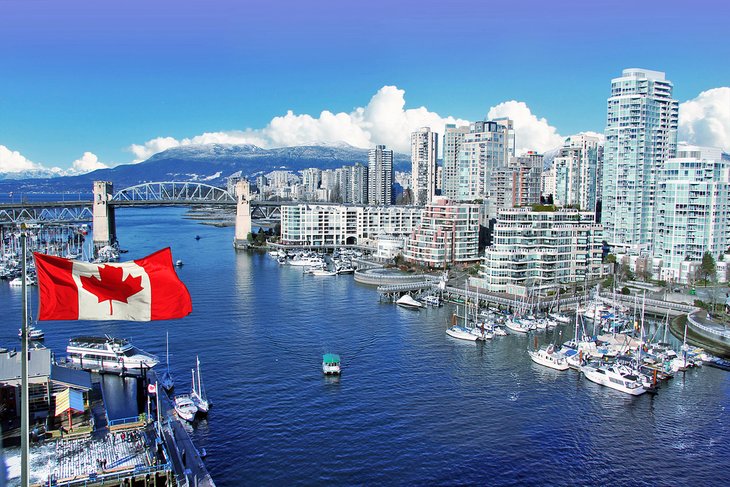 Vancouver is easily the most beautiful city in Canada. With mountains to the north, the Pacific Ocean to the west, and the enormous Stanley Park right downtown, the city's landscapes are jaw-droppingly gorgeous.
Whether you're exploring the beaches in Kitsilano, meandering the trails of Pacific Spirit Park by the University of British Columbia campus, or cycling along the seawall downtown, there are plenty of ways to enjoy Vancouver's natural beauty. Thanks to warm, sunny summers and mild (though often wet) winters, it's easy to enjoy spending time outdoors year-round.
Many of Vancouver's neighborhoods are easily walkable, and there are hidden gems around virtually every corner. The downtown core is prime for finding a seat at a coffee shop and watching the world go by, while nearby Gastown offers a mix of quirky, contemporary, and cool shops and restaurants.
4. Calgary, Alberta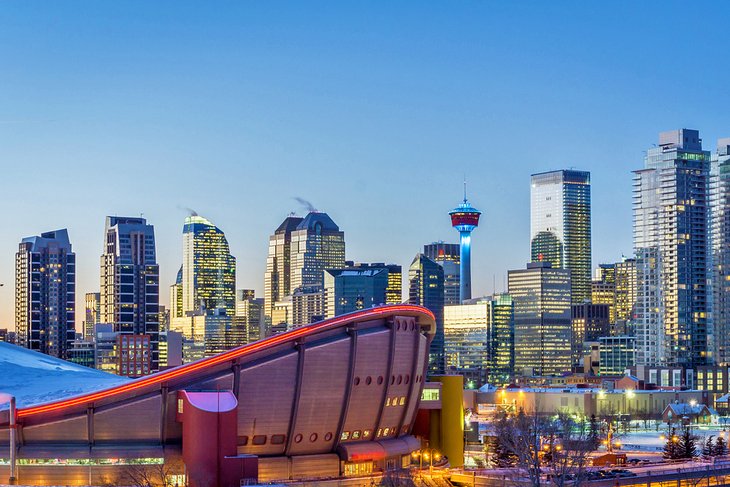 Welcome to Canada's wild west: Calgary, Alberta is home to the famous Calgary Stampede, a week-long festival featuring rodeo events, concerts, special activities, and exhibitions galore. More than a million visitors head to "Cowtown" every year in early July to celebrate Calgary's farming and ranching heritage, making it one of the biggest festivals in the entire country.
But there's much more to Calgary than horses and cowboy hats: you can hop back in time and experience life as a pioneer at Heritage Park Historical Village, take in the city views at the revolving restaurant atop the Calgary Tower, or meander along the Bow River through the 50-acre Prince's Island Park.
5. Ottawa, Ontario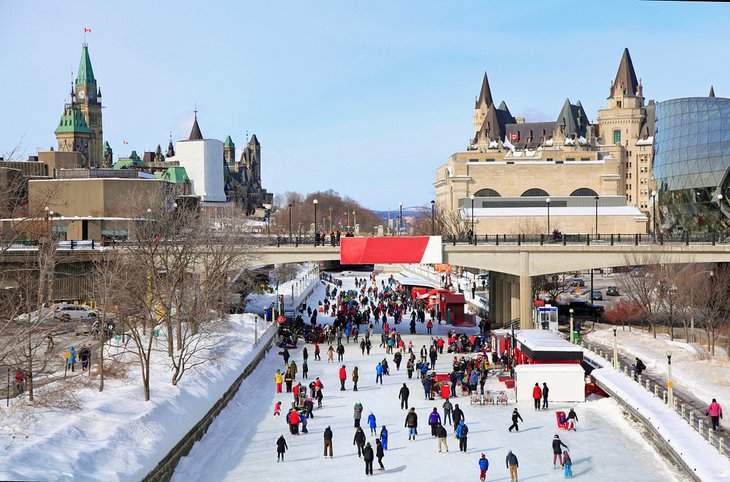 Oh, Canada – it's hard not to feel extra patriotic when you're in the nation's capital of Ottawa. If you're a history buff, Ottawa will have you swooning in no time.
A guided sightseeing tour of Parliament Building on Parliament Hill will give you a peek into the world of Canadian government – and the building itself is quite the masterpiece. The city is also home to some of the best museums and galleries in the country.
The Canadian War Museum explores the history of Canada's military and the major events and conflicts that shaped the country as we know it today. And that's just the tip of the cultural iceberg: there's also the National Gallery of Canada, the Canadian Museum of History, the Canadian Museum of Nature, and the Canadian Aviation and Space Museum, to name a few.
6. Montreal, Quebec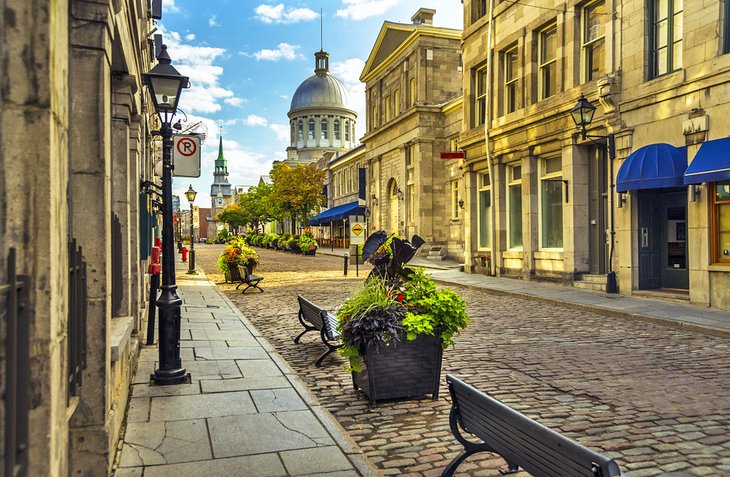 Since being established in 1642 as a French mission station, Montreal (or Mont- Réal as it was back then) has risen in importance as both a world-class commercial and a cultural center. Today, not only is it Canada's second largest city, it's also the world's second biggest French-speaking city, surpassed only by Paris,
As big as it is, Montreal has, unlike many equally large cities in North America, managed to preserve not only its unique character, but also many of its oldest buildings and neighborhoods. The best places to get a feeling for "Old Montreal" are in Vieux-Montreal, the heart of the original old colonial town, with its attractive old townhomes; and the equally picturesque "Old Port," or Vieux-Port, with its splendid promenade.
7. Victoria, British Columbia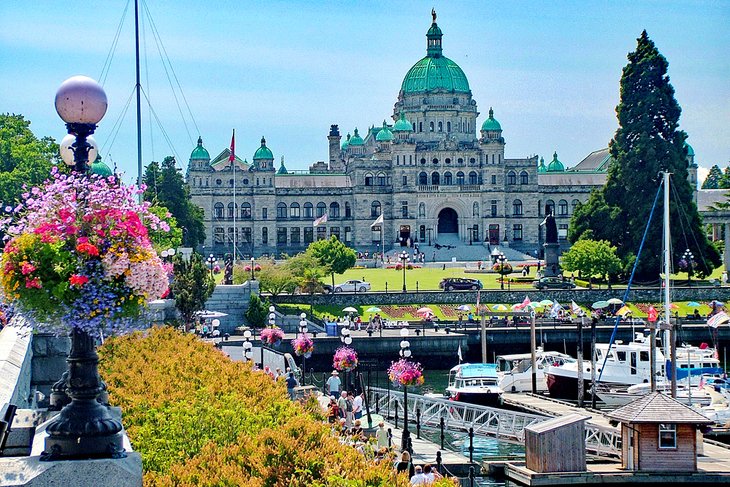 The Canadian city of Victoria is about as close to a "bit of old England" as you're ever likely to find this side of the Atlantic. Situated on Vancouver Island's south end, its mild climate is anything but typical for Canada and is far more akin to Britain, leading to its popularity not only as a vacation destination, but also a place to retire.
It doesn't hurt, either, that Victoria was named after the then ruling monarch when it was founded in 1843. And topping it all, the city's most iconic building, the majestic Fairmont Empress, founded in 1904, also happens to serve what is probably Canada's most authentic afternoon tea experience.
8. St. John's, Newfoundland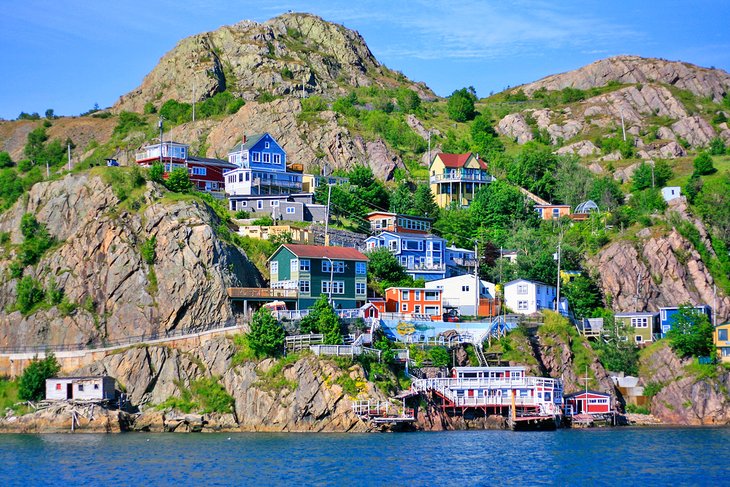 Arguably one of the most underrated cities on this list, St. John's is a city simply unlike any other in Canada. From the local lingo and distinct Newfoundland accent to the colorful houses and the rugged, natural beauty of the coast, visiting St. John's almost feels like visiting an entirely different country – in the best of ways.
As the easternmost city in North America, St. John's has played several important roles throughout Canada's history. Check out Signal Hill, where Marconi received the first transatlantic wireless signal, and the spectacular museum The Rooms, to learn about St. John's importance in Canada's historic wars and battles (before Newfoundland was even officially part of Canada!)
9. Charlottetown, Prince Edward Island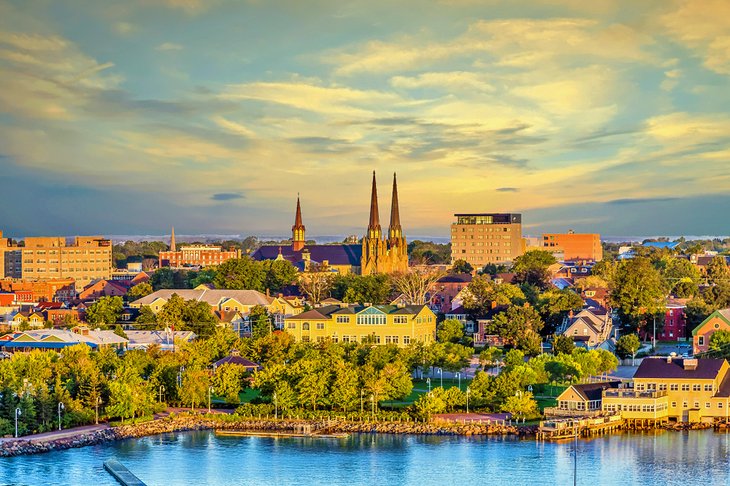 If you're planning a trip to Prince Edward Island, chances are good that you'll start things off in Charlottetown, the province's capital. Be sure to take some time to explore this small but fascinating city, home of the Canadian Confederation.
For a taste of PEI's cultural side, check out the Confederation Centre of the Arts. This national art center spans an entire city block downtown and features a massive theater, an art gallery, a gift boutique, an outdoor amphitheater, and even a restaurant. Check out the center's schedule to see what acts are in town, from live concerts to musical shows to comedy acts and more.
10. Saskatoon, Saskatchewan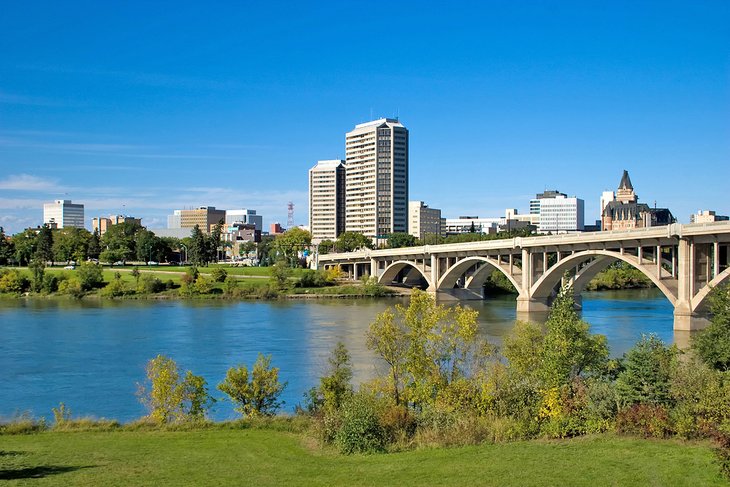 There's an exciting, youthful vibe about Saskatoon – Saskatchewan's largest city – that contributed to its well-deserved spot on this list of Canada's best cities.
One of Saskatoon's surprising claims to fame is that it's said to boast the highest number of restaurants per capita of any city in the country. There are many options for those who want to experience fresh flavors grown right in Saskatchewan. Of course, you can't have a true culinary tour of the city without sampling a slice of Saskatoon berry pie.
The city has also put a lot of work into building a strong arts and cultural scene. Live music, theater, modern art galleries, and public art installations are just a few of the attractions you'll find when exploring the city's artistic side.
11. Whitehorse, Yukon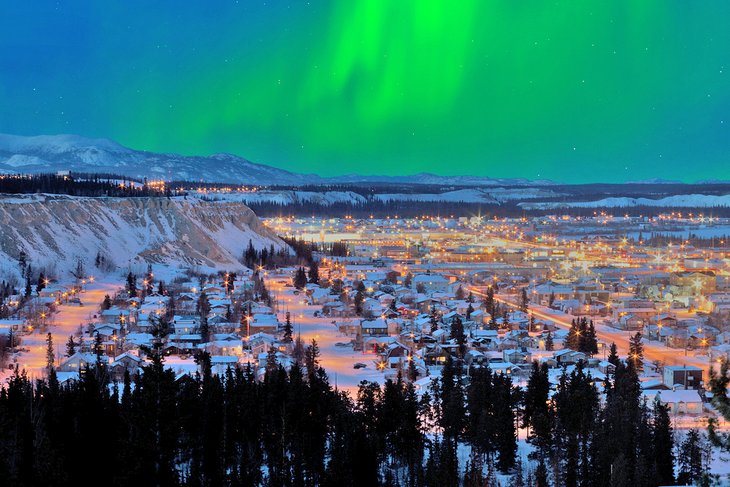 With a population of just over 25,000 people, Whitehorse is certainly one of the smaller cities on this list, but it's a charming place to visit, combining the old and the new, and it serves as a great launching point for a trip exploring Canada's vast and beautiful north.
Downtown Whitehorse is small but walkable and well worth a visit – but many of the best attractions are just outside of town. Check out the Takhini Hot Springs and Yukon Wildlife Preserve, both just half an hour from Whitehorse.
12. Halifax, Nova Scotia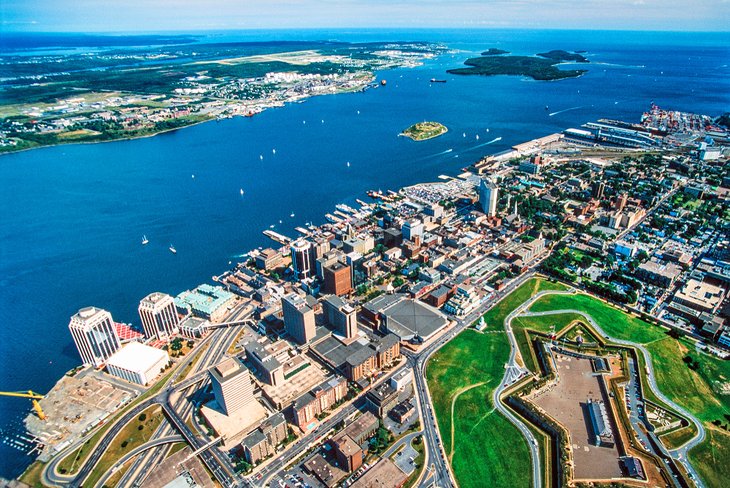 One of the best cities in the Maritimes has to be Halifax. It's known as a city that is easily accessible by foot, making it a lot of fun to wander around, exploring the different neighborhoods without setting out a formal itinerary.
A good place to start out is to head to the Halifax Peninsula for a walk along the four-kilometer boardwalk winding along the waterfront, which is bustling with activity in the summer months. Be sure to check out the Canadian Museum of Immigration, Cable Wharf (from here, you can catch a whale watching tour or sail out to Peggy's Cove), and the Maritime Museum of the Atlantic along the way.
13. Winnipeg, Manitoba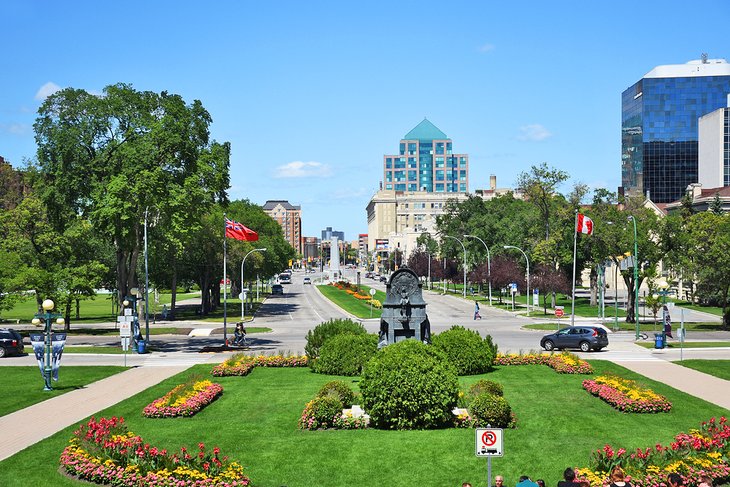 Canada's seventh largest city – and the largest urban area in Manitoba – Winnipeg makes for a great destination for those wanting a taste of the country's heartland. As Manitoba's capital city, it serves an important commercial and cultural role, and is home to numerous institutions, architecture, attractions and things to do that should certainly rank highly on any visitor's itinerary.
Topping the city's list of important cultural attractions is the stunningly designed Canadian Museum for Human Rights. Opened in 2008, this state-of-the-art museum features exhibits and collections describing human rights issues, as well as some of the best views over the city from its centerpiece Tower of Hope.
14. Banff, Alberta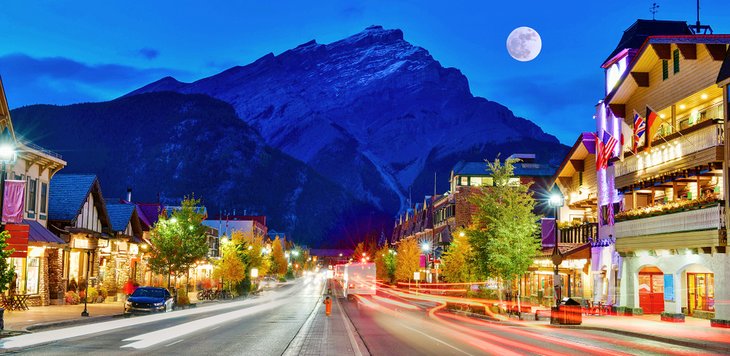 Technically, the resort town of Banff isn't quite large enough to be a city – but it's so beautiful that we didn't dare leave it off this list. Many visitors head to Canada expressly to witness the majestic Rocky Mountains up close and personal. At just an hour and a half from Calgary, Banff is easily accessible and, without a doubt, stunningly scenic.
The town of Banff is situated in Banff National Park, Canada's largest and most popular national park. As fun as it is to wander the streets of downtown Banff, the real action lies outside of town and within the park boundaries.
15. Thunder Bay, Ontario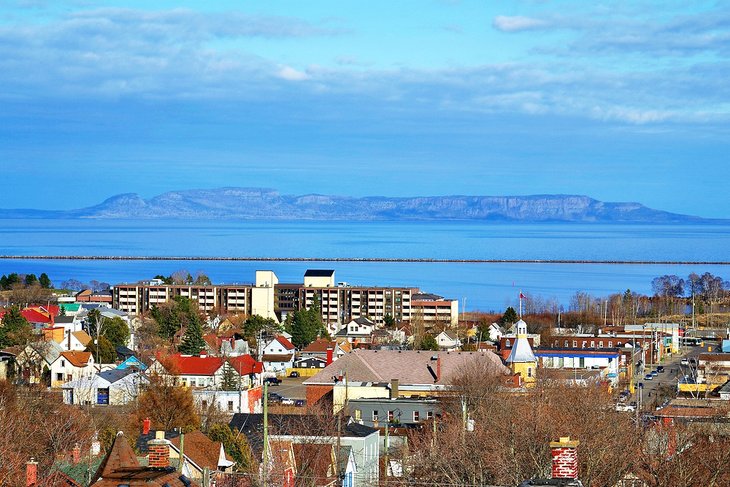 From its humble beginnings as a fur trading post in the early 1800s, the northern Ontario city of Thunder Bay has transformed into a delightful tourist destination that has become increasingly popular with domestic and international tourists alike.
In fact, the city's first real non-native settlement, historic Fort William, can still be visited, and provides a fascinating glimpse into the lives and conditions of the time. Opened to the public as a "living museum" in the 1970s, it now consists of 42 faithfully reconstructed buildings occupied by costumed guides keen to describe their characters' roles and lives "back in the day."