Turkey Travel Guide: Plan Your Perfect Trip
Turkey is a destination that offers something for all visitors. During the long, hot summer, tourism is concentrated in Istanbul and along the coast, but even a beach holiday is easily combined with cultural sightseeing, as most of the popular resort towns are within day-trip distance to some of the country's most famous classical-era ruins.
Travel inland from the feted coastline, though, and the true diversity of Turkey is revealed. From vast ruins perched on mountain summits to fresco-covered Byzantine-era cave churches and Ottoman mosques, and hiking trails following ancient pilgrimage paths to the buzzing foodie and café culture of the cities, a vacation in Turkey can effortlessly incorporate both epic history and an incredible variety of landscapes.
Inspirational Ideas for Planning Your Trip to Turkey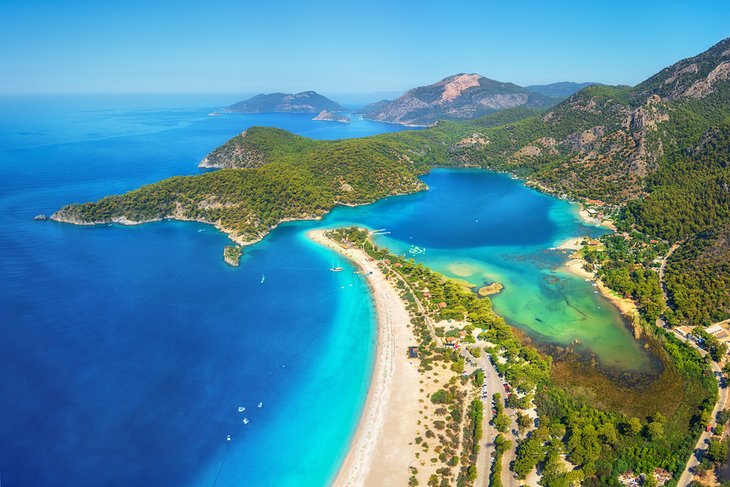 Whether you're planning a trip that concentrates on history, hitting the beach, exploring Turkey's varied countryside or a mix of it all, find out what the highlights are with our overviews on the best places to add to your visit.
Best Time to Visit Turkey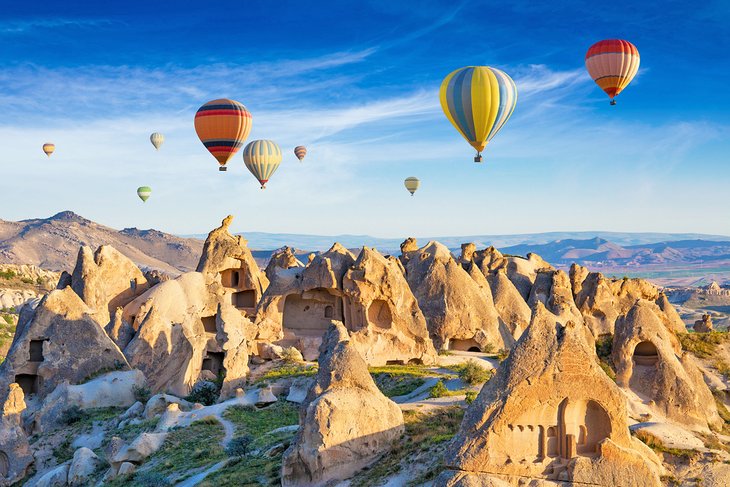 Summer: This is high season in Turkey, when visitors from across Europe fly in for some Mediterranean beach time, and Turks take advantage of the long summer school holiday to head for the sand as well. The resorts all along the coast spring into action, and Istanbul bustles every weekend with visitors on short city breaks.
Blue skies and hot weather prevail across the entire country. In eastern Turkey, temperatures soar. If you want to head to the mountains for hiking, though, or to Mount Nemrut to view the stone heads on the summit, this is the best season to go. Pre-booking hotels in popular tourism destinations (Istanbul, all along the coast, and Cappadocia) is a good idea. Also, expect hotel prices in the above destinations to be at their highest.
Fall: (September and October) This is a great time to visit Turkey. Along the coast, it's less busy, and hotel prices fall, but the weather is still mostly sunny and warm. Once the summer heat has fizzled out, it's perfect sightseeing weather to explore eastern Turkey, with plenty of blue skies still and moderate temperatures (though pack some cold-weather clothes, as the first snow out in the east can hit from mid-October).
Winter: Many resorts along the coast shut up shop completely, and hotels that stay open drop prices substantially. Expect plenty of rain along the coast, and inland to be blanketed in snow. Hotel prices in Istanbul and in Cappadocia are at their lowest, though many travelers specifically travel to Cappadocia during this season to see the fairy chimneys dusted with snow. Ski season begins in November.
Spring: Unless you're visiting specifically for a beach holiday, this is the best season to visit Turkey. Wildflowers cover the countryside, hotel prices in major destinations are still low, and historic sights aren't crowded. Istanbul's public parks are covered in tulips in April. Many hotels in beach towns don't open their doors until May. Mount Nemrut has generally opened for visits by mid-April.
May is one of the best months of the year to travel in eastern Turkey, with moderate temperatures. Do pack your umbrella if traveling in spring, as this is Turkey's rainiest season.
Visitors Guide to Istanbul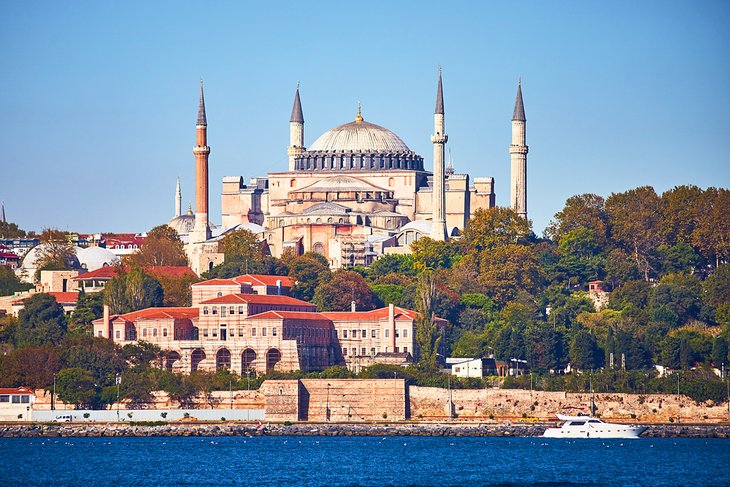 Istanbul is a destination in itself. Once Constantinople, the grand capital of both the Byzantine and Ottoman Empires, it is one of the world's great cities.
Although rightly famed for its historic monuments, Istanbul is also the heartbeat of contemporary, cosmopolitan Turkey with a thriving modern art, music, and cultural scene and the most interesting and varied shopping, dining, and café life in the country.
Visitors Guide to Antalya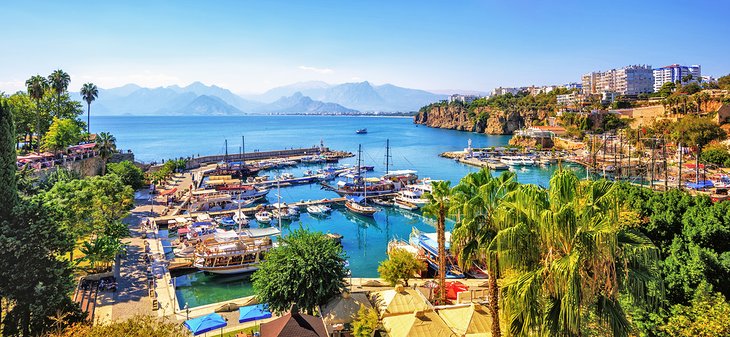 During the Turkish summer, Antalya is the major gateway city to the Mediterranean shore.
This city isn't just a staging post for hitting the beach, though. Some of Turkey's most famous classical-era ruins including Aspendos, Perge, and the ruins of Side are within easy day-tripping distance, while Antalya is also the perfect starting or ending point for travel itineraries taking in the coastal scenery and historic highlights of Turkey's coastline.
Best Towns in Turkey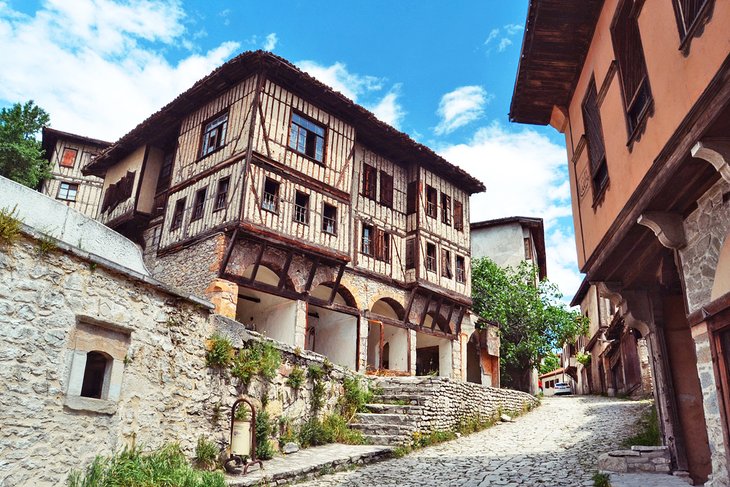 While the beach towns along the Aegean and Mediterranean grab the most visitors, away from the coast, Turkey's provincial cities and towns offer plenty of historical and cultural sightseeing.
Turkish capital Ankara is home to two of the country's most important monuments. Konya is where the whirling dervishes began, foodie visitors head to Gaziantep simply to eat its world-renowned baklava and to Bursa to sample its Iskender kebap, and Safranbolu is a painstakingly preserved Ottoman-era old town.
Out east, Mardin and Şanlıurfa are two of the most popular bases to explore the rugged landscapes, multi-ethnic heritage, and lonely ruins of eastern Turkey.
For the famous classical-era ruins along the Aegean Coast, Selçuk and Izmir are great bases, while Fethiye and Kaş offer sailing, kayaking, hiking, and many other outdoor activities along with plenty of ruins within day-tripping distance.
Best Towns for the Beach & Outdoor Activities
Best Towns for History & Culture
Outdoor Attractions & Activities in Turkey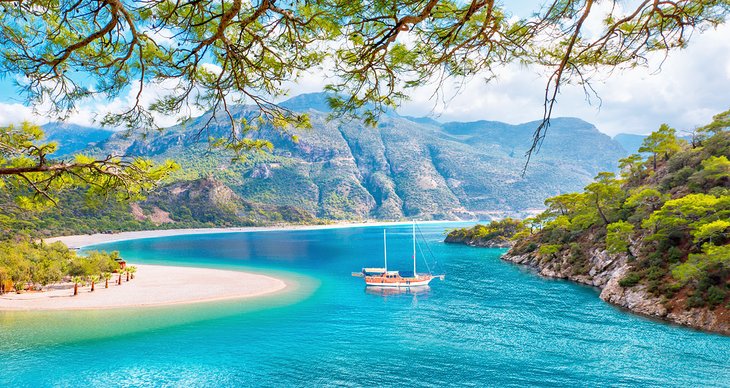 The calcite travertines of Pamukkale and the fairy chimney landscape of Cappadocia are two of Turkey's most famous landscapes. Both are prime bases for plenty of historic sites and ruins and outdoor activities, including hot-air ballooning, hiking, horse riding, and paragliding.
Down on the coast, the beaches are the main attraction, though activities such as hiking, sailing, kayaking, and paragliding offer plentiful opportunities to get off the sand.
To experience Turkey's most lush landscapes, don't miss adding the Black Sea coast into your itinerary, while the mountains and lakes around Eğirdir are an easy add-on to a coastal trip and provide a glimpse into the variety of Turkey's countryside.
Historic Highlights of Turkey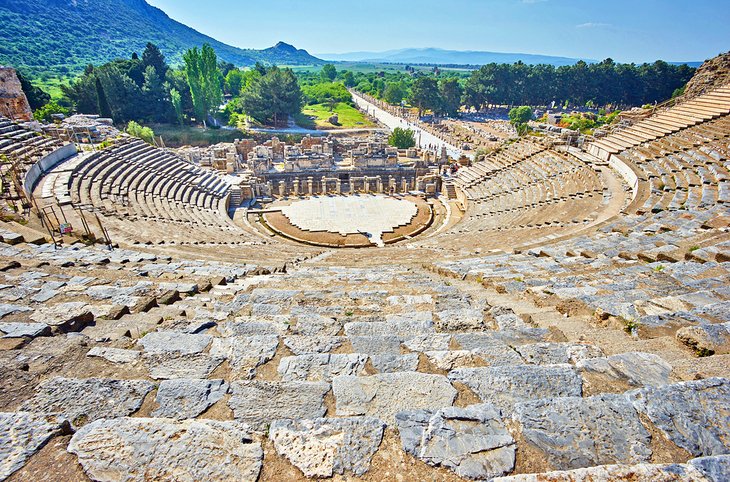 Turkey's history is mind-boggling. Many travelers head here specifically to visit classical-era ruins such as Ephesus, and then realize once here just how much more there is to see.
Archaeological sites here cover the full breadth of human history, from the earliest temple and earliest Neolithic villages ever discovered, right up to the glorious mosques and monuments of the Ottoman era.
Essential Stats & Facts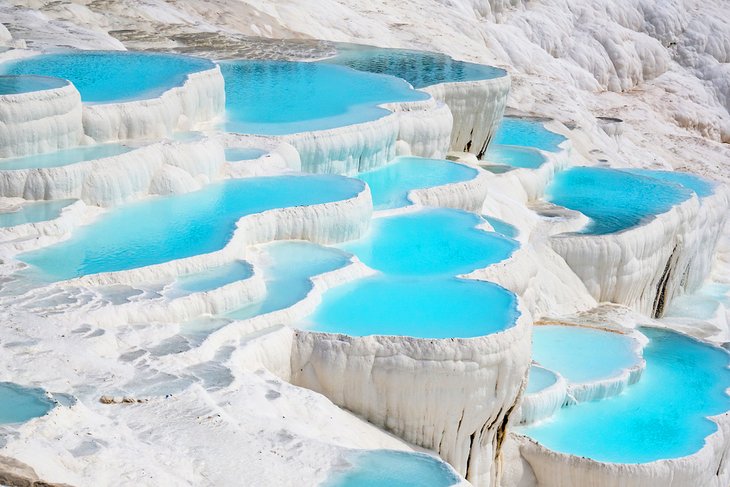 Population of Turkey: The population of Turkey is 82 million. Turkey's population has seen dramatic urbanization, with approximately 76 percent of the population living in urban areas. The country's northwest is the most densely populated region with around 20 percent of the population living in Istanbul.
Capital of Turkey: The capital of Turkey is Ankara. It has a population of five million.
Geography of Turkey: Turkey is the 38th largest country in the world, covering 783,562 square kilometers. Turkey shares borders with eight countries: Bulgaria and Greece to the west; Georgia, Armenia, the Azerbaijan exclave of Nakhichivan, Iran, and Iraq to the east; and Syria to the south.
Languages of Turkey: The official language of Turkey is Turkish. Around 10 percent of the population is Kurdish and speak Kurmanji (Northern Kurdish) as well.
Currency of Turkey: Turkey's currency is the Turkish Lira
Time Zone of Turkey: Turkey's time zone is UTC + 3
First-Time Traveler Tips for Turkey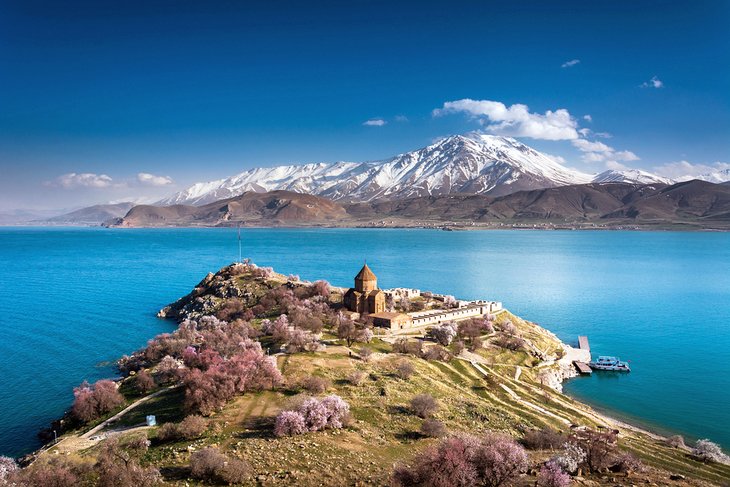 Tourist Visas: Turkish tourist visas are required and must be purchased pre-arrival through the official e-visa website.
Electricity: Turkey uses two-prong European-style plugs.
Hotel Rates: Hotel rates in Turkey normally include breakfast and Wi-Fi.
Visiting Mosques: Outside of prayer times, mosques in Turkey are open for non-Muslims to visit. Wear modest clothing and always take your shoes off before entering the prayer hall (a shelf for shoes is normally provided at the entrance). Women should don a headscarf before entering. At larger famous mosques, there is usually a bin full of headscarfs you can borrow.
The National Drink: Turkey's national drink is tea, served black in small tulip-shaped glasses. Turkey consumes the most tea in the world, and tea (grown in the Black Sea region) is also one of its most profitable agricultural exports. You will be offered tea everywhere. When using a tea self-service urn (at hotel breakfasts) there is one tap for straight tea and another for hot water. You are supposed to mix it to your required taste. Try one third tea to two thirds water.
Shoes: If you're invited into a home in Turkey, always take your shoes off at the door.
Smoking: In Turkey, smoking is officially banned in all indoor spaces, including restaurants and hotels. The ban is strictly enforced in Istanbul and in areas that receive a lot of tourism (such as the coastal resort towns and Cappadocia) but be aware that it tends to be more loosely adhered to outside of these areas.