15 Best Cities in Turkey
We may earn a commission from affiliate links ()
Turkey's cities are where you experience Turkish life at its most vibrant. Many of Turkey's cities, even those known today as modern centers of business and industry, have ancient roots, and hold on to old town districts replete with the fine architecture from older eras, whether Ottoman, Byzantine, or Classical.
If you want to explore the grand building works of empires past, seek out some of the country's best dining, or simply get lost within the bazaar bustle, make sure to add some city time into your travels.
Plan where to find the big-city scene with our list of the best cities in Turkey
1. Istanbul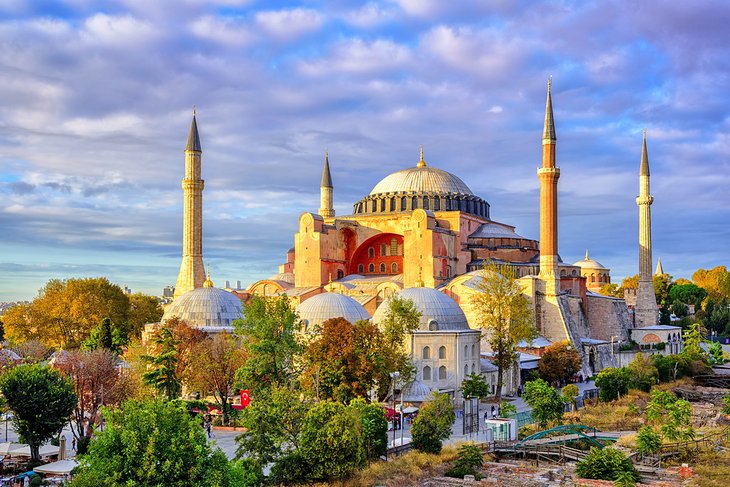 Istanbul manages to merge its vast ancient past and hectic modern mega-city buzz with an aplomb not managed by many other cities. This is Turkey's major metropolis. Straddling opposing shores of Europe and Asia, it is home to a population of about 15 million.
Unsurprisingly, Istanbul is one of the world's favorite city-break destinations. There are few other cities on Earth where you can visit this mind-boggling multitude of historic monuments from different eras.
Just in its central old town core, it holds more world-class tourist attractions than some entire countries can count.
You could spend weeks here and still find new things to see and interesting places to shop, but for first-time visitors, the historic center is where to concentrate your time. Here, you'll find the city's most famous grand Imperial building projects from both the Byzantine and Ottoman Empires.
The Blue Mosque, Hagia Sophia (Aya Sofya), Topkapı Palace, and the Grand Bazaar are the big four.
Beyond these, though, there are Byzantine cisterns, more multi-domed and lavishly tiled mosques, Baroque palace architecture, and frescoed churches to discover. And history is only part of Istanbul's charm.
Don't be lulled into thinking this city is just the sum of its grand past. Street life here has a buzzing, youthful vibe.
2. Antalya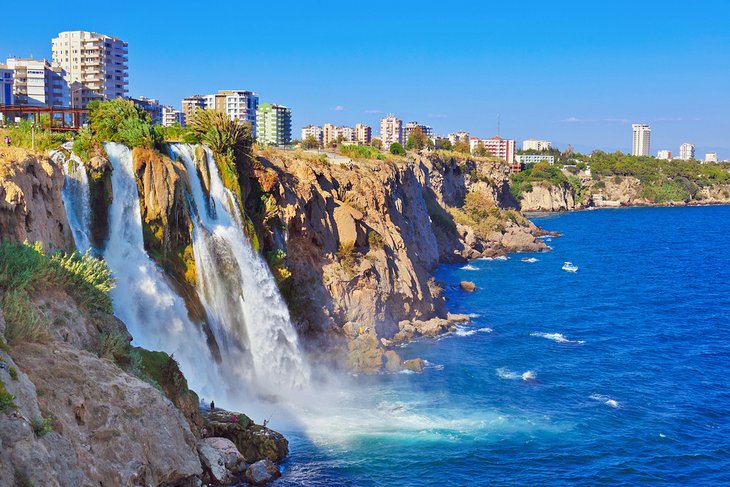 Turkey's premier Mediterranean resort is also an important center of commerce with a population of 1.2 million, so there is plenty of cosmopolitan buzz to add to its beach life.
Antalya is one of the best places to visit in Turkey if you want to combine sun and sand with city amenities on hand.
Laid-back beach life is found at both Konyaaltı beach and Lara beach, but the city's vibrant and varied café and restaurant scene is still easily on tap.
With the Kaleiçi district at Antalya's core, you have one of Turkey's best-preserved old towns within easy reach for days when it's time to do more than top up your tan.
This neighborhood of Ottoman-period mansions leading down to a Roman-era harbor, with views that swoop across the jagged, mountainous coastline, provides enough tourist attractions in itself even if you're not interested in having the beach on hand.
If the sights within the city aren't enough, Antalya also sits on the doorstep of a whole swag of Turkey's major archaeological sites.
3. Bursa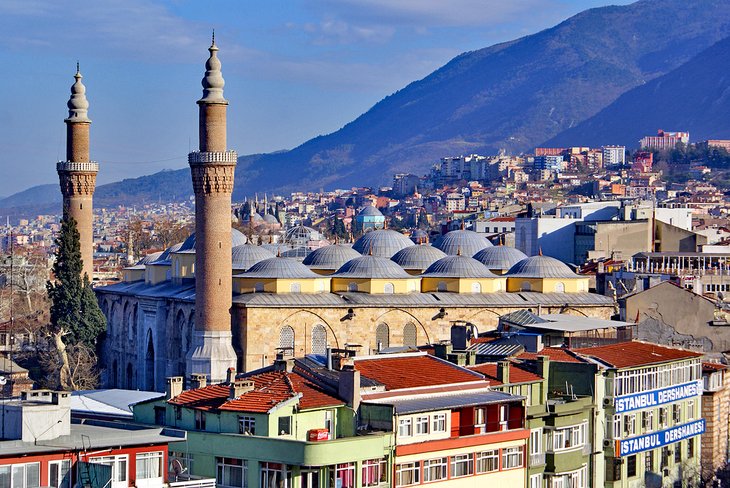 The original capital of the Ottoman Empire, Bursa today is a vast, rambling, modern city, home to two million.
Most visitors will want to concentrate their sightseeing in the city's central districts. The 20-domed Grand Mosque, exuberantly tiled interiors of both the Yeşil Mosque and tomb, and the colorfully decorated mausoleums of the first Ottoman Sultans within the Muradiye Complex are the most famous monuments from Bursa's imperial reign.
At the city's core is the massive Covered Market, where multiple hans (caravanserais) and bedestens (warehouses) showcase Bursa's heritage as a Silk Route trading point. Don't miss the Koza Han with its numerous silk shops still continuing the tradition.
4. Şanlıurfa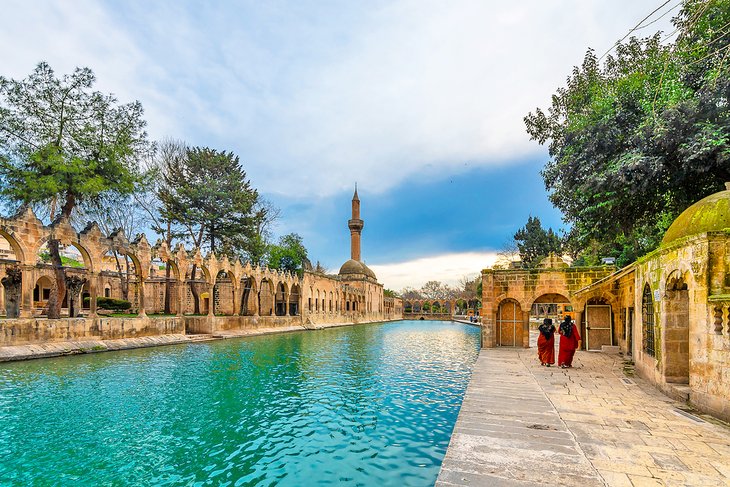 Claimed birthplace of the Prophet Abraham and once the Byzantine city of Edessa, Şanlıurfa has always been one of the most interesting stops in Turkey's southeast.
In the last few years, as the archaeological site of Göbeklitepe has been opened up to tourism, a new wave of visitors have also flocked here. These Neolithic monoliths, sitting just on the city outskirts, were anointed with UNESCO World Heritage status in 2019.
In the city center itself, a massive and thoroughly contemporary new Archaeological Museum provides one of Turkey's most fascinating museum experiences, thoroughly complementing the site by devoting a large swath of its space to exhibits from both Göbeklitepe and the Şanlıurfa region's importance in early human history.
Even without these two recent major tourist attractions though, Şanlıurfa has plenty for visitors to unpack.
The old town district's bazaar is a busy muddle, where traditional craft workshops and market produce stalls huddle amid skinny alleys and where the courtyards of old caravanserais are now put to use as atmospheric open-air cafés.
5. Izmir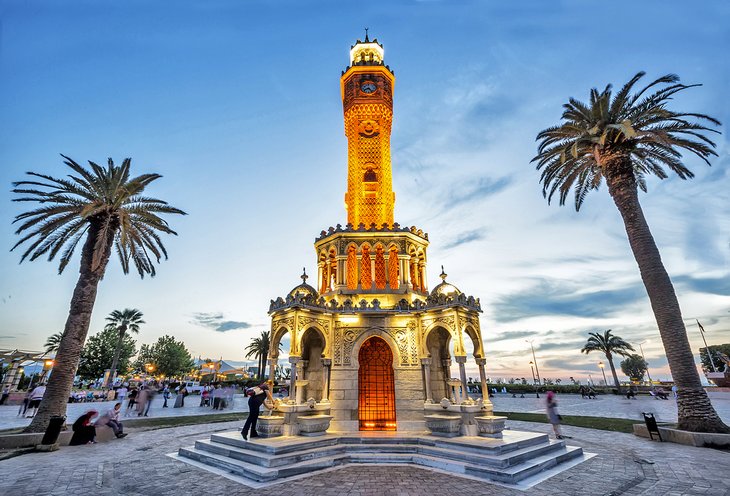 This provincial capital, and Turkey's third biggest center, with a population of 2.9 million, is a big-city base for the nearby sites of Ephesus and Pergamum, which are both day-tripping distance.
Spreading along the Aegean waterfront, Izmir today is feted as one of Turkey's most lively metropolitan centers. Its youthful, commercial buzz and modern façade hides a vast history.
Izmir was once Smyrna, the most important port town along this coastline from the Roman period up to the end of the Ottoman era.
Along with Alexandria in Egypt, it was feted for centuries as a Mediterranean cosmopolitan hub, where Turks, Greeks, Jews, and Armenians all thrived.
6. Konya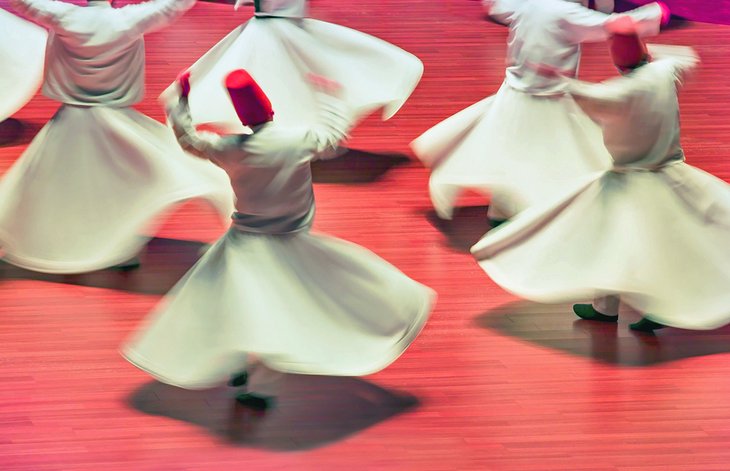 The ornately tiled Mevlana Museum, home to the tomb of 13th-century Sufi poet and preacher Mevlana Celaleddin Rumi, has made this old Seljuk capital a major stop for any traveler heading east from the Mediterranean coast.
Most visitors time their trip to watch a performance by the whirling dervishes (twice weekly in summer; once a week the rest of year) in the birthplace of this Mevlevi Sufi sect.
Konya's Sufi connection has made its tourism name but there are plenty of things to do beyond the dervishes.
The central city is crammed with the surviving mosques and monuments from Konya's grand era as Seljuk capital in the 13th century. Some, such as the Karatay Medresesi, have been painstakingly restored and turned into interesting museums that highlight the artistic accomplishments of the Seljuk era.
Outside the city itself, the stark surrounding plains are home to a host of attractions that will convince history-minded travelers to linger another night in town.
7. Fethiye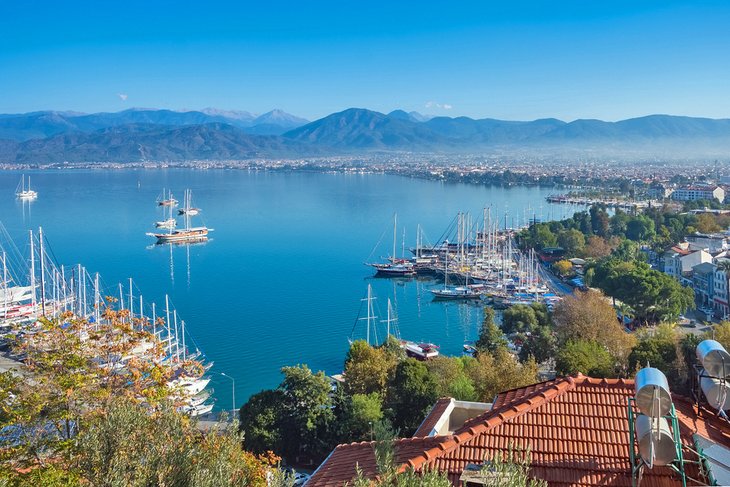 With its spectacular harbor front setting, this small city of 100,000 is one of Turkey's most popular places to visit along the Mediterranean coast.
Fethiye is a major yachting destination. There are bundles of sailing activities on offer, from daily group boat tours to multi-day private yacht hire.
The harbor here is also the departure point for Turkey's most famous sailing itinerary: the three-night Blue Cruise, which takes in some of the best coastal panoramas along this stretch of coast.
Although Fethiye is primarily all about the water, its location is also perfect for launching out to explore the vast amount of ruins hidden in the surrounding lush forested hills.
The Classical-era Lycian ruins of UNESCO World Heritage-listed Xanthos and Letoön are just two of the major archaeological sites within day-tripping distance.
8. Gaziantep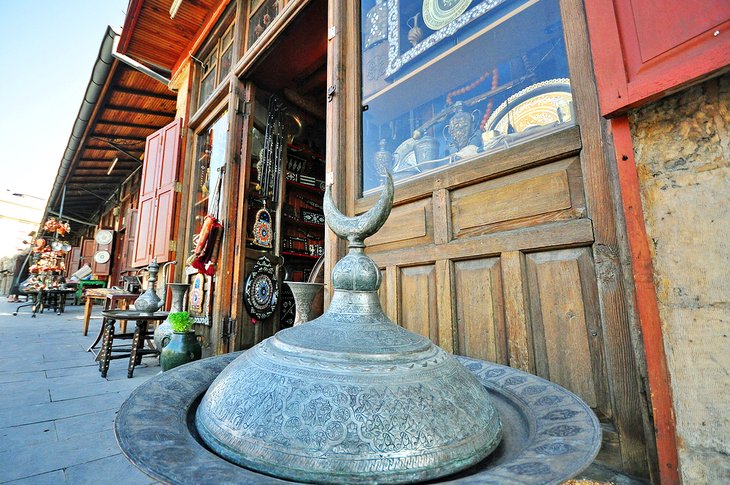 Turkey's baklava center needs no introduction to foodie travelers. Gaziantep's sweet treats are famed throughout the country. There's plenty to discover beyond the sugar-hit though.
One of the prime tourist attractions is the Gaziantep Zeugma Mosaic Museum.
Highly contemporary and beautifully conceived, the museum holds one of the world's most important collections of Roman period mosaic floor art, all rescued from the nearby Belkis-Zeugma archaeological site before it was submerged under the waters of the Birecik Dam.
9. Ankara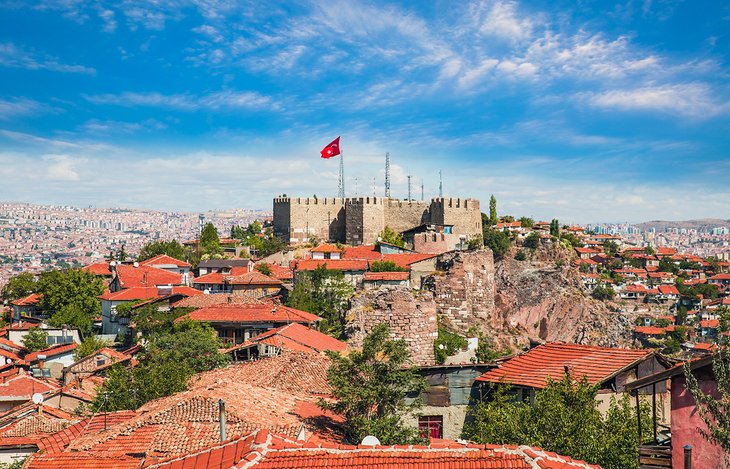 Turkey's capital, and the second biggest city in the country, with a population of five million, is slap in the center of the country.
Ankara is a sprawling center of business and industry but there are two big reasons to add it into your Turkey tour.
Beeline here to visit the excellent Museum of Anatolian Civilizations, which holds an unparalleled collection of artifacts from archaeological sites across the country. Exhibits range from the Neolithic through to the Iron Age. If you want to understand the vast breadth of Turkey's ancient history, this is the best place in the country.
Ankara's other major attraction, and a modern pilgrimage site, is the Anıtkabir. This hilltop complex holds the mausoleum of Atatürk, the founder of modern Turkey. Come here to understand how this modern nation was forged in the years after World War I.
10. Eskişehir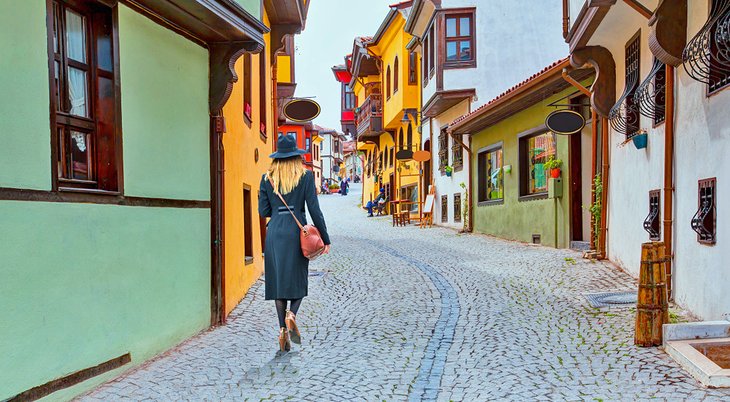 This major university center is all about café culture, gardens, and art.
Full of youthful energy and buzz, Eskişehir is a big hit with local families who day trip here on summer weekends for gondola rides on the river, picnicking in the parks, and strolling the small old town district of Odunpazarı .
Odunpazarı is also where you'll find Eskişehir's newest attraction. The OMM (Odunpazarı Modern Museum) art gallery holds a permanent collection of modern art, comprising sculpture and installations as well as paintings, and hosts temporary exhibitions of big names in the contemporary art scene. It's the most important private art gallery outside of Istanbul.
11. Antakya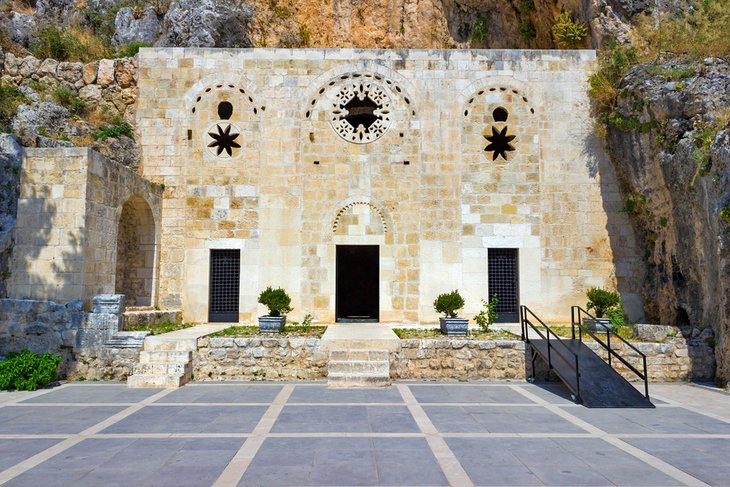 Antakya (often called Hatay locally) is ancient Antioch, the early center of Christianity where both St. Paul and St. Peter preached to the first converts.
The labyrinthine old town area, with its cobblestone alleys, old Ottoman houses, markets, and a handful of churches, is perfect for aimless strolling. Antakya's other major attractions are just on the outskirts of the center.
The Roman and Byzantine mosaic art collection at Hatay Archaeology Museum is only rivaled by Gaziantep in its world-class status. Beyond the mosaics, the museum also exhibits fascinating Bronze Age artifacts.
12. Trabzon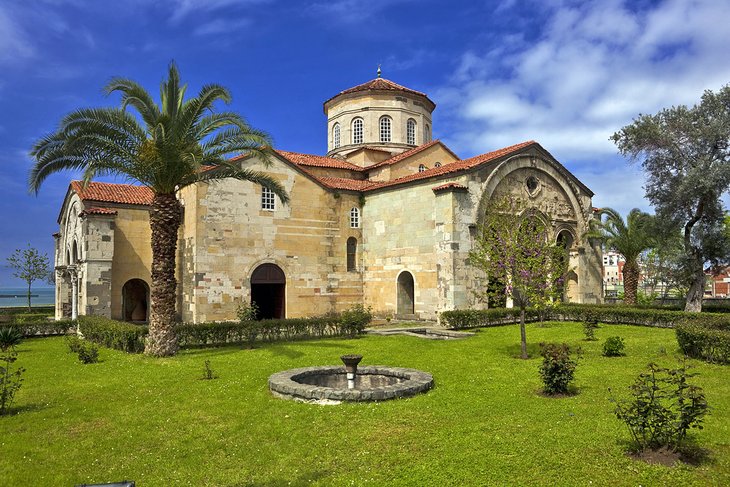 This is the Black Sea coast's most tourist-oriented city.
Most visitors usually spend just one night before launching themselves out on trips into Turkey's lush tea-growing hills or to visit Sumela Monastery, one of the Black Sea's most famous sights. Though the monastery has been closed for restoration for the past several years, just viewing its location, built high up in jagged cliffs, still makes it a major attraction.
Trabzon is worth more time than most travelers give it, though. In the city itself, the major tourist sight is the Aya Sofya, a church-turned-mosque that holds important 13th-century frescoes.
After visiting the Aya Sofya, dive into the central bazaar district and the fortified Ortahisar (middle castle) neighborhood. Both have held on to plenty of Ottoman architecture, with several caravanserais now used as cafés and shop space.
13. Edirne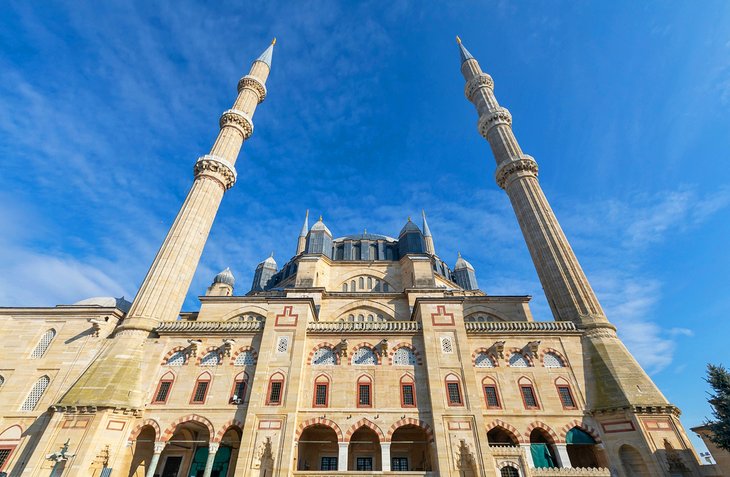 Nudging up against the borders with both Bulgaria and Greece, Edirne is the major city of Thrace (the tiny corner of northwest Turkey that sits within Europe).
Once the Roman city of Adrianople and later capital of the Ottoman Empire (Mehmet II launched his conquest of Constantinople from here), Edirne has a long and grand history that can be glimpsed in the preserved imperial architecture that still dots its central city.
The major tourist attraction in town is Edirne's Selimiye Mosque, regarded as the finest example of mosque architecture built by the famed Ottoman architect Sinan.
Any visitor interested in history, though, will find plenty of other things to do in Edirne, with a glut of other mosques and Ottoman-era monuments to explore.
14. Amasya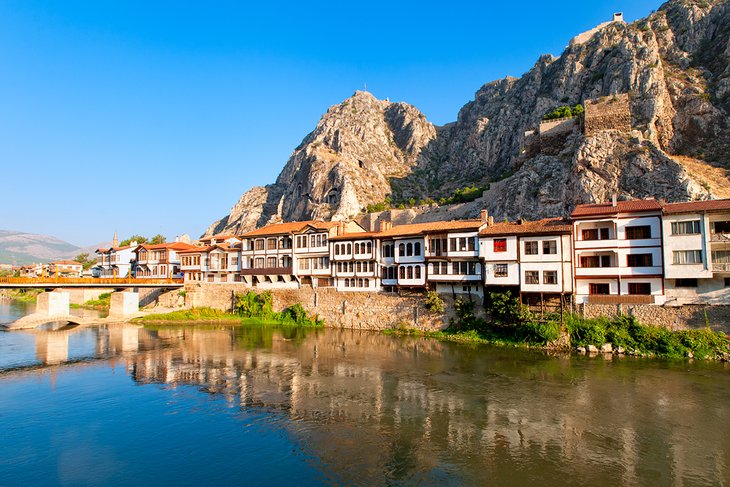 Amasya sits squeezed between high cliffs, with the Yeşilirmak River winding through its center.
Although a laid-back, small city today, Amasya was once capital of the Kingdom of Pontus and later, during the city's Roman era, it was the birthplace of Strabo, the famed Roman geographer.
There may be few big tourist attractions or major things to do within town, but Amasya makes up for that fact by providing plenty of ambience and opportunities to soak up the views.
Stroll the riverfront where a clutch of preserved Ottoman wooden mansions line the northern bank, with the tombs of Pontic kings cut into the looming cliff above, and then head up to the scant remains of the castle, perched on the cliff summit for vistas across the valley.
15. Kars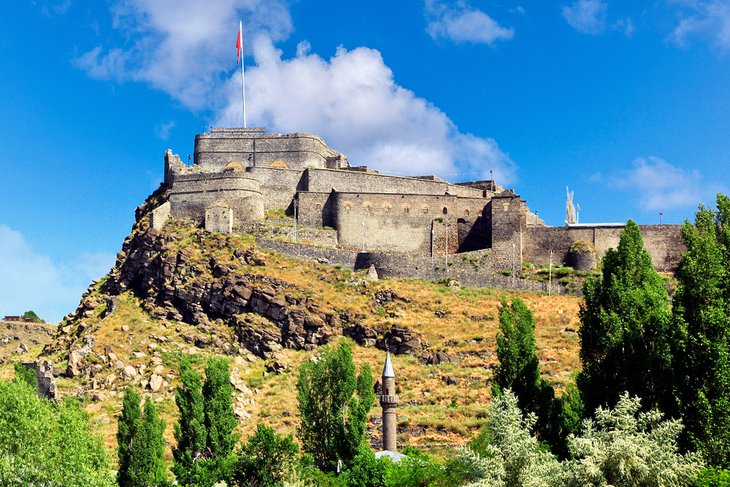 The major city of Turkey's far northeast, Kars is the nearest base to the ruins of the Armenian Kingdom capital of Ani, one of Turkey's UNESCO World Heritage sites.
Nearly every traveler heading to the archaeological site will spend at least one night here.
Kars itself has a very individual style compared to other Turkish cities, mostly due to the town's era under Russian occupation from 1878 to 1920, which gave Kars its distinctive stone-cut mansion architecture and grid-like road layout.