18 Best Cheap Places to Travel in October
We may earn a commission from affiliate links ()
Traveling in October can be fantastic – for both your wallet and your wanderlust. As shoulder season in many parts of the globe, mid-fall can be an affordable time to visit some of the world's top destinations that would be otherwise out of reach during peak travel times.
Why not book your next vacay in the off-season, when other potential travelers are stuck behind their computer screens? You'll be able to take advantage of the great rates on hotels and airfare, as well as the lack of tourists at some of the world's best vacation destinations.
Take the Balinese beach vacation you've always dreamed of at a price you can afford this October. Or, go onsen-hopping through the charming Japanese town of Kinosaki. If you're after a budget-friendly cultural trip, plan to visit Antalya, Split, or Amman. Nature lovers, take note: Lake Tahoe boasts wonderful fall foliage at rock-bottom prices.
A family-friendly holiday is even better when it's cheap, so don't miss out on a trip to Lisbon during October. This Portuguese hot spot boasts an idyllic waterfront locale; adventurous tours; and a bevy of fun, kid-centric attractions, all at a fraction of the price you'd find during high season.
For more ideas on a low-cost fall getaway, check out our list of the best cheap places to travel in October.
1. Kinosaki-Onsen, Japan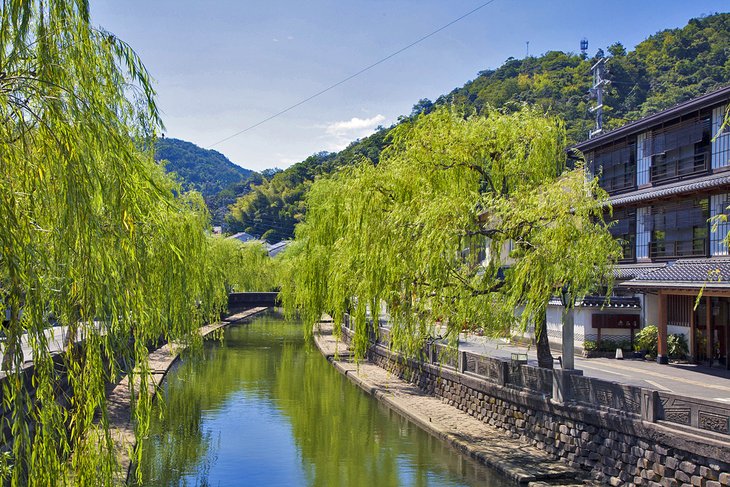 Looking for an affordable place to travel in October that will leave you deeply relaxed? Make your way to Kinosaki, a picturesque Japanese onsen town nestled in a mountain valley just 2.5 hours away from Kyoto by train. Visitors and locals alike have been experiencing the healing benefits of the town's hot springs for more than 1,300 years.
Book a stay at a local ryokan (Japanese inn), and you'll receive a pass to Kinosaki's seven public bathhouses for the duration of your visit. Slip on a robe and wooden slippers (also usually provided by the ryokan) and go onsen-hopping throughout the quaint town. Kouno-yu, Kinosaki's oldest hot spring, is a quiet outdoor sanctuary. Tourists can bathe in a cypress barrel filled with mineral-rich water at Mandara-yu. And at Goshono-yu, you can soak next to a soothing waterfall.
2. Antalya, Turkey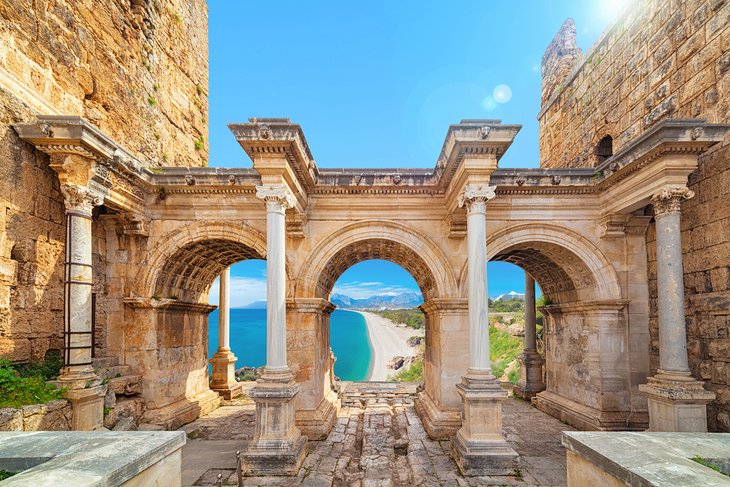 Bargains on accommodations, and balmy weather, make Antalya one of the best cheap places to visit in October. The Turkish resort city's luxurious all-inclusive resorts typically offer great deals this time of year – a boon for travelers looking to lounge on the Turquoise Coast's pristine white-sand beaches.
Stunning sweeps of sand are just the start of the top attractions in Antalya, though. The city's labyrinthine Old Town (Kaleiçi) is a major draw for tourists looking for a glimpse at restored Ottoman mansions. The Antalya Museum brims with archeological treasures from as far back as the Bronze Age.
3. Split, Croatia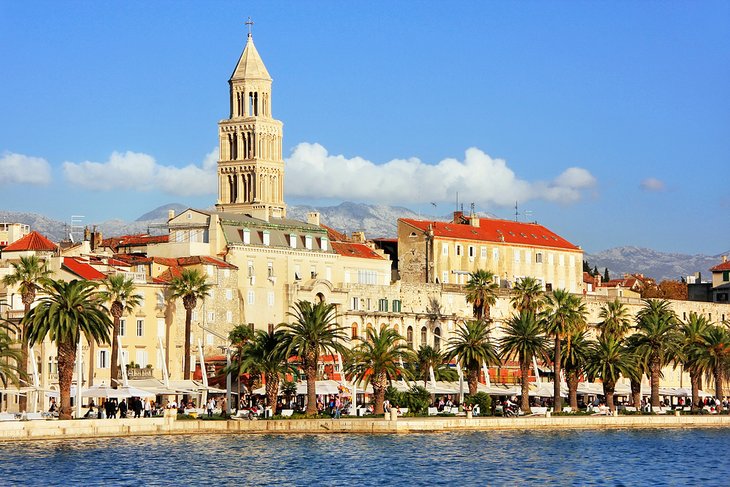 While the somewhat chilly October weather doesn't lend itself to a balmy beach holiday in Croatia, Split can be an affordable place for a culture-focused getaway this time of year. The low numbers of visitors mean that tourists can score great deals at local hotels in this perpetually popular destination.
The top thing to do in Split is visit Diocletian's Palace, an impressive Roman monument that's around 1,700 years old. The UNESCO World Heritage Site was featured in HBO's Game of Thrones. While here, check out the Temple of Jupiter and the Cathedral of St. Domnius.
4. New Orleans, Louisiana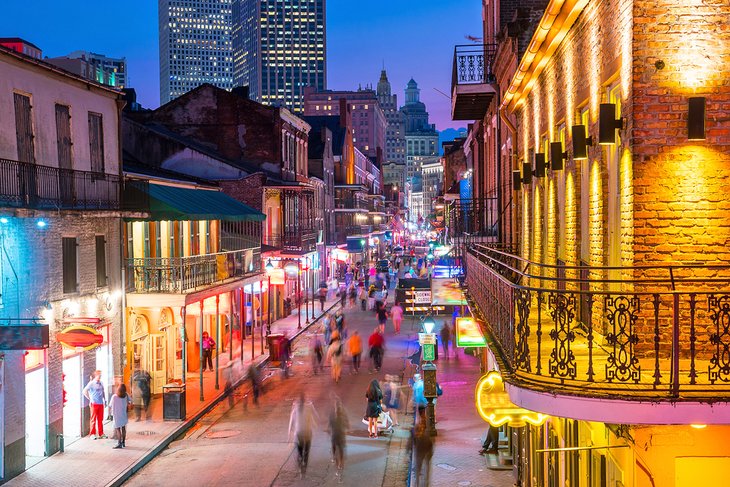 Want to visit the Big Easy on the cheap? Try traveling to New Orleans in October, when crowds have dwindled and prices have dropped. The fall also offers a welcome escape from the otherwise oppressive heat and humidity this destination is known for.
Even though Mardi Gras is long over, Bourbon Street keeps the party going with live music and fiery Cajun restaurants. You can also chow down on world-famous beignets at Cafe du Monde; learn about the local culture at the Louisiana State Museum at the Cabildo; and take a river cruise on the Steamboat Natchez, an iconic paddle steamer.
5. Amman, Jordan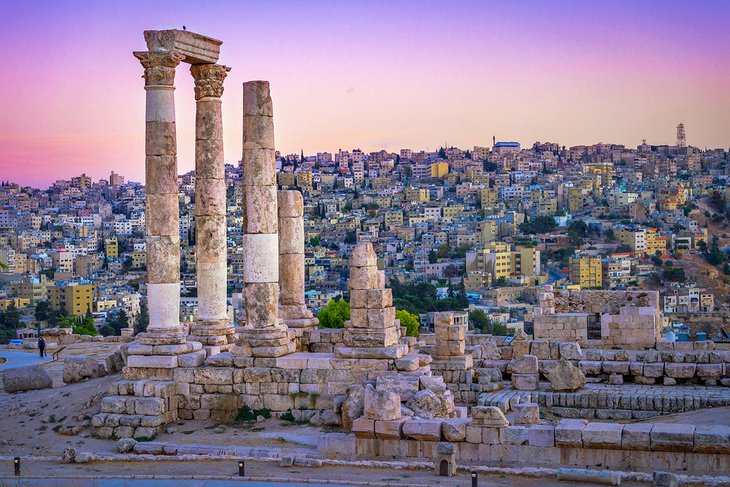 October is not only one of the best times of year to visit Jordan - it's also one of the best bangs for your buck across the world. The country's safe, affordable capital enjoys its most comfortable sightseeing weather this time of year and brims with archeological attractions that will leave you astounded. All you'll need is a light jacket to feel comfortable spending hours at the Amman Citadel and the Roman Theater.
Amman also makes for a convenient jumping-off point for other things to do around Jordan. With far fewer tourists than in the spring, Petra is spectacular this time of year. You might be able to get a photo of the iconic Treasury without waiting for crowds to move.
6. Bali, Indonesia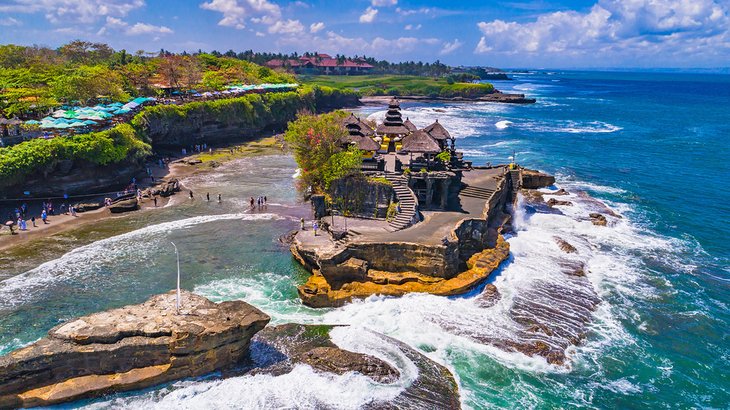 Of all the cheap places to travel in October, Bali is among the most enticing. This breathtakingly beautiful island regularly tops travelers' bucket lists for its incredible scenery, postcard-worthy beaches, and rich culture. The relatively low price tags will make your fall getaway to Bali even better.
While not high season, October still brings the ample sunshine and warm temperatures you'll want for spending days at the beaches in Bali, like Amed, Jimbaran Bay, and Sanur. Tourists can also explore the island's rich culture with a visit to the sacred sea temple of Pura Tanah Lot and the artsy town of Ubud. Don't miss a visit to the Ubud Monkey Forest, which has been deemed one of Bali's best attractions.
7. Lake Tahoe, California/Nevada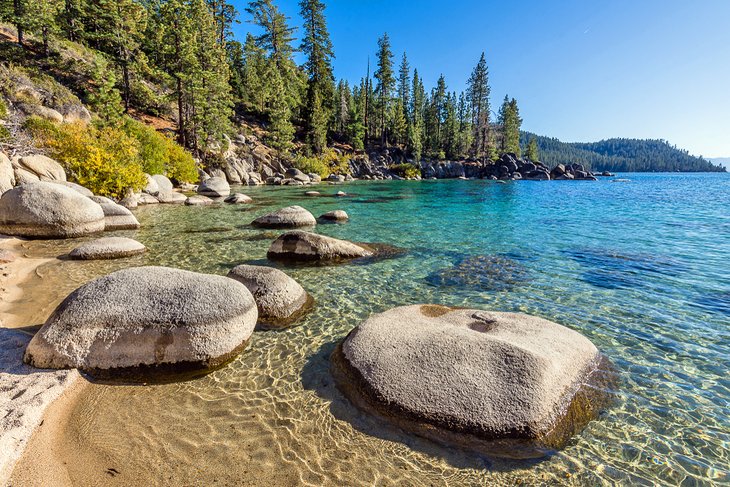 Visitors flock to Lake Tahoe for world-class skiing in the winter and alluring water sports in the summer. But one of the lake retreat's best-kept secrets is its autumnal season, when you can enjoy gorgeous fall foliage, minimal chance of rain, and a relaxing waterfront escape at a fraction of the price it would cost at other times of the year.
If you think there's nothing to do in Lake Tahoe outside of its high seasons, think again. You can witness the exciting salmon run in early or mid October through below-water-level viewing windows at the Taylor Creek Salmon Run Visitor Center.
8. Tenerife, Spain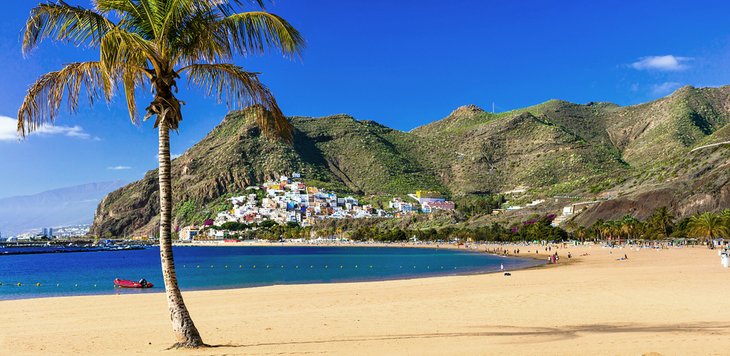 Beach holidays don't get much better (or much more affordable) than a trip to Tenerife in October. The largest of the Canary Islands, Tenerife is delightfully uncrowded in mid-fall, despite its downright perfect beach weather. By far one of the best cheap places to travel in October, look out for deals on flights and four- and five-star hotels this time of year.
9. Lisbon, Portugal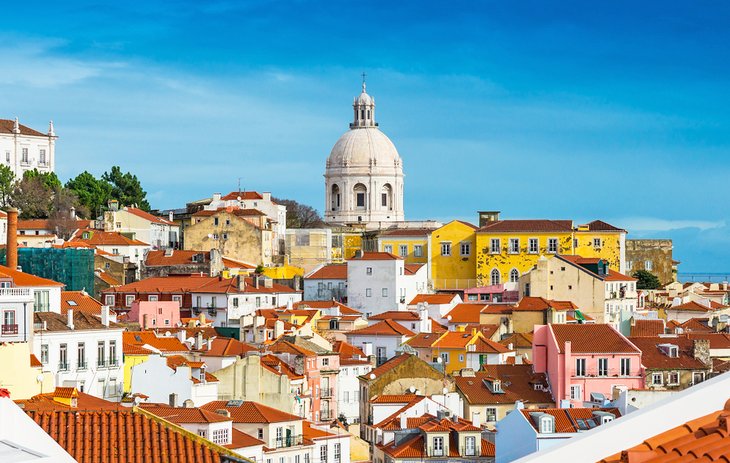 Portugal beckons budget-seekers in the fall. Once you experience Lisbon's gloriously warm weather and renowned attractions, you'll wonder why the city is so cheap to visit in October. Take advantage of the low tourism numbers to get wallet-friendly prices on hotels and transportation.
Top attractions in Lisbon include the Castelo de São Jorge, a fort-like castle situated on a hill overlooking the city, along with the iconic Jerónimos monastery, Museu Calouste Gulbenkian, and the Torre de Belém.
10. Auckland, New Zealand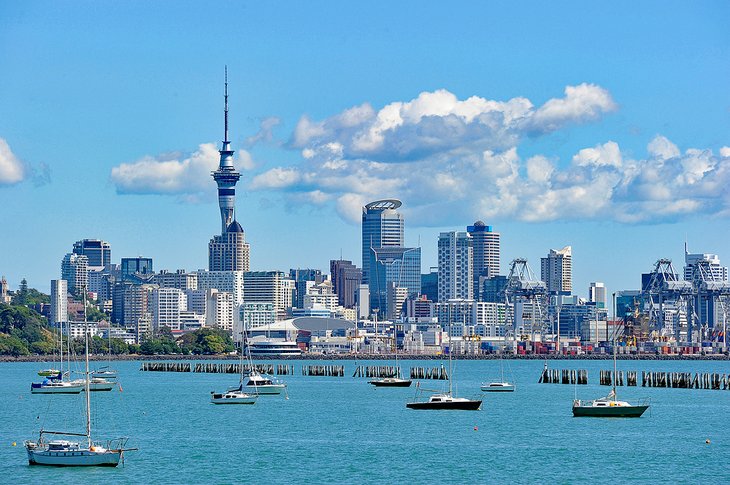 Objectively speaking, New Zealand is not a cheap destination. However, there are deals to be found in late October, when prices on flights tend to drop and the weather has started to warm up. It's an ideal time to explore the country's economic powerhouse - Auckland - before high season kicks in.
11. Vancouver, Canada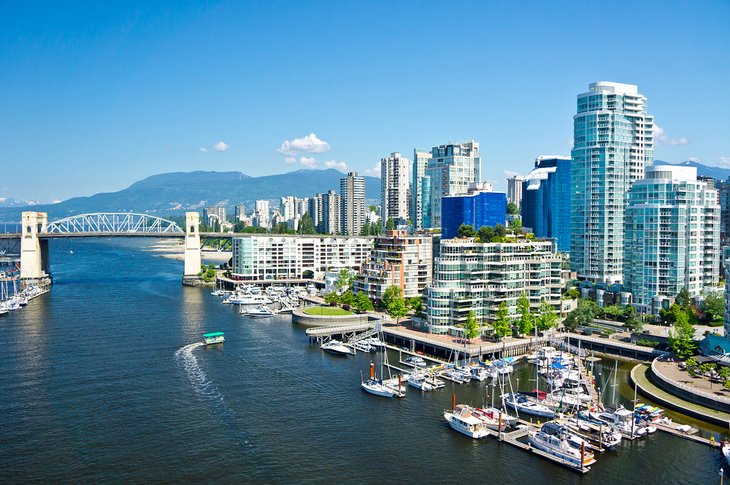 Bargain-hunters, take note: Hotel rates in Vancouver drop quite a bit in October, yet its agreeable weather and colorful foliage make it a phenomenal fall escape. Stroll down the walking paths of Stanley Park or challenge yourself on hiking trails like the Grouse Grind hike to see the bright orange and red leaves. Or, head to the VanDusen Botanical Garden for a view of the striking Japanese maples.
12. Ho Chi Minh City, Vietnam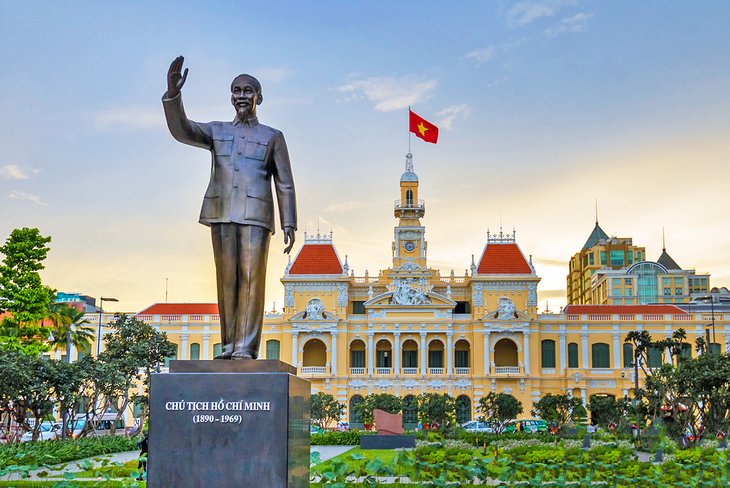 If you're not afraid of a little (or a lot) of rain, Ho Chi Minh City can be a steal in October. Most travelers are scared off by Vietnam's wetter months, leaving plenty of great deals for tourists willing to carry an umbrella. Often still called by its old name, Saigon, this bustling destination is full of culture and atmosphere. Temples stand proudly next to glass-and-steel skyscrapers, while the tree-lined avenues feel like they've been plucked from Europe.
13. Darjeeling, India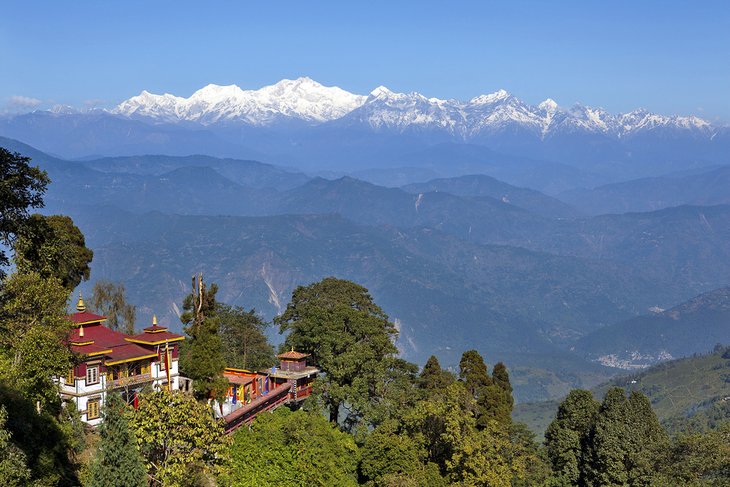 Another cheap place to visit in October is Darjeeling, India. The monsoons have ended by this time, and this popular hill station gives tourist the chance to see magnificent snowcapped peaks.
14. Barcelona, Spain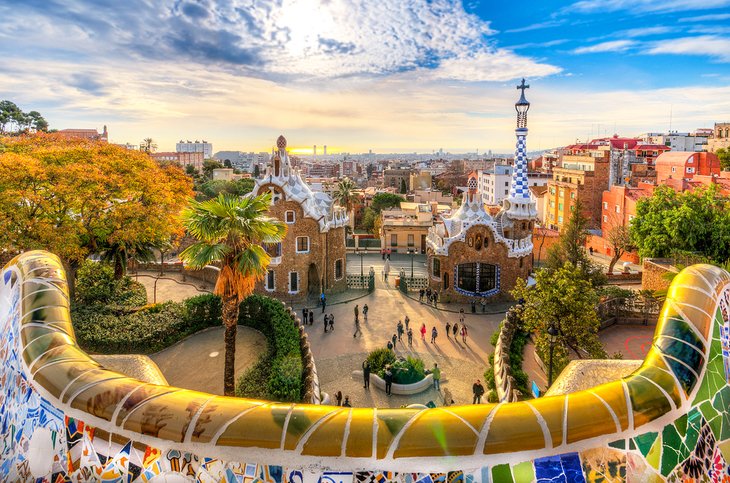 Another Spanish city tops our list of the best cheap places to travel in October. A stunner at any time of year, Barcelona is particularly enchanting in October, especially when you consider how low the airfare and hotel rates can be during this off-season month.
One of the best places to visit in Catalonia, this unique gem is bursting with interesting attractions, fantastical architecture, and a Gothic Quarter (Barri Gótic) so exciting you'll want to visit it again and again during your trip.
If you were hoping for a cheap beach holiday, you're in luck. October weather is comfortable enough for an enjoyable beach day at some of the city's best beaches, and you'd be surprised how many there are within the town limits.
15. Cairo, Egypt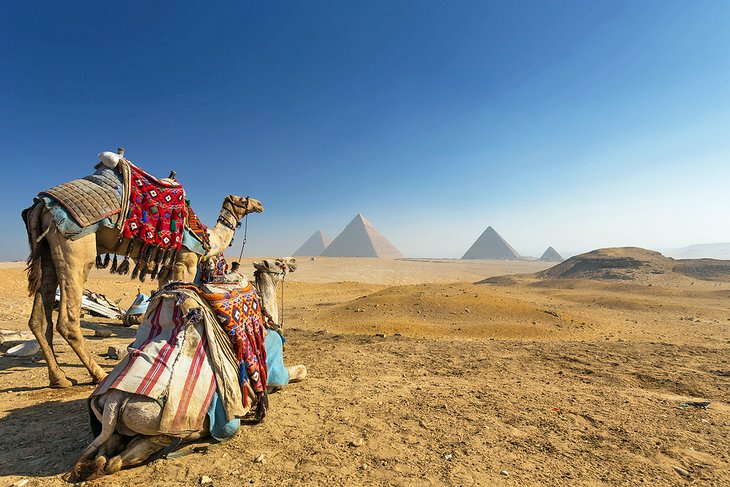 In addition to being one of the best places to visit in October, Cairo is also one of the cheapest cities to visit during this month. And it's packed with things to do that you won't want to miss.
The Egyptian Museum is one of the world's best museums and houses an impressive collection of antiquities. Close behind is the Al-Azhar Mosque, an intricate example of some of the city's best architecture. Don't miss a visit to Old Cairo, the historic section of town, featuring winding alleyways and ancient walls, not to mention the Church of St. Sergius and Bacchus.
A quick, 15-minute drive from the Pyramids of Giza, visitors will be able to visit Egypt's most celebrated tourist attraction without the hordes of tourists who bombard the area at other times of the year.
16. The Caribbean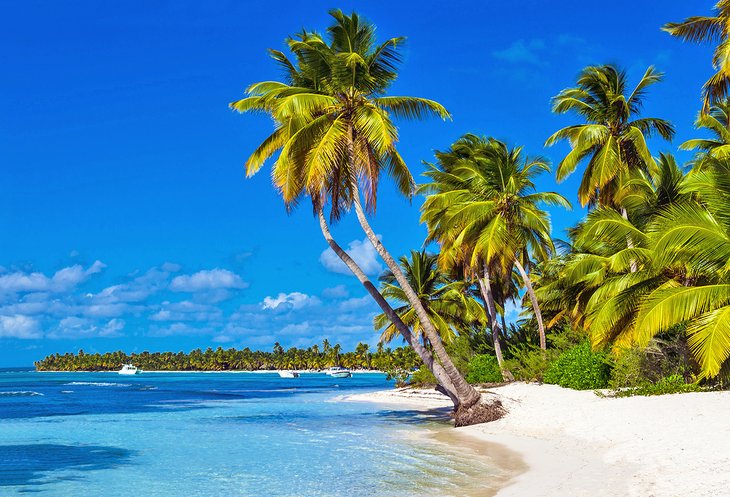 If you choose to travel to the Caribbean to escape the cold northern winters, you're in for some serious sticker shock. This is the time when pretty much everyone has the same idea, which is why airfare and resorts are at their highest.
If you decide to wait out the frigid winter and travel after the summer heatwave, you're in for a money-saving treat, not to mention some fabulous scenery. Yes, you'll be traveling during hurricane season (which runs from June 1st through November 30th), but the chances of getting hit by one are slim.
Caribbean superstars like Jamaica, the Dominican Republic, Aruba, the Bahamas, and Barbados boast some of their best rates during October, which means you should rush to take advantage of their deals.
17. Cabo San Lucas, Mexico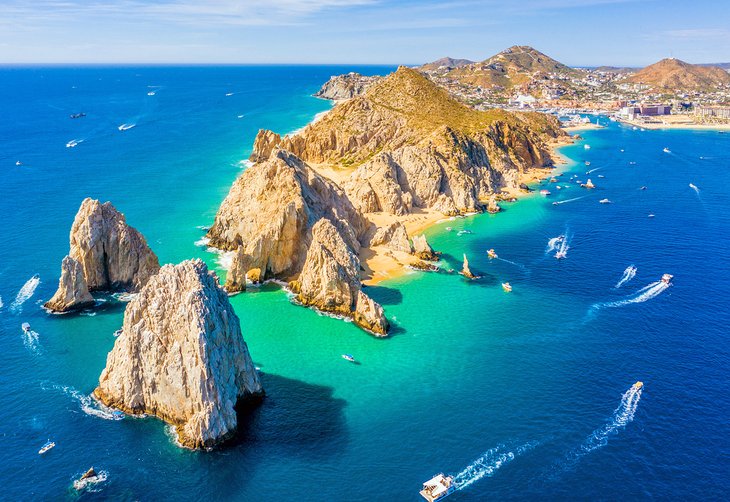 There's a lot more to do in Cabo San Lucas than merely sit on the beach, although no one will blame you for soaking up the sun's rays for hours on end (while wearing sunblock, of course).
In addition to participating in fun water sports, October visitors can partake in a slew of fun activities. These include watching a sunset from the iconic Land's End rock formation, wandering around Marina Cabo San Lucas, and touring the historic San Jose del Cabo.
October's highs hover in the low 90s with lows in the 70s, meaning this is an optimal time for beaching. This is technically hurricane season (which runs from mid-May thorough November), but September tends to be the worst for weather, and big storms are very rare.
18. Atacama Desert, Chile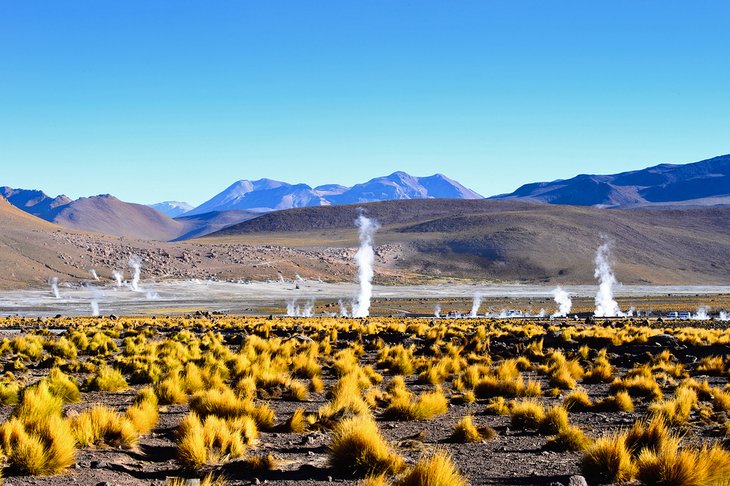 The Atacama Desert (the world's hottest desert) has low prices, little to no crowds, and comfortable weather in October – the perfect trifecta for a travel destination. If you hate the idea of visiting during a monsoon-like rainstorm, you're in luck; October is one of the driest months in the Atacama Desert. And be honest, will it really feel like you're in a desert if you visit while it's raining?