15 Top-Rated Attractions & Things to Do in Mississippi
Mississippi is a diverse state filled with a wide variety of tourist attractions and destinations. Jackson is its best-known city, home of the state capital and the Mississippi Museum of Natural Science. Tupelo is a smaller city but draws tourists who want to visit the two-room house where Elvis Presley was born. Vicksburg is one of the state's most historic locations, home to the Vicksburg National Military Park at the site of one of the Civil War's most important battles.
Tourists can also enjoy sightseeing as they pass through the state via the Natchez Trace Parkway, a scenic route that has many historic spots and picture-perfect outlooks. Often overlooked, Mississippi's seashore is also a lovely place to visit, rich with marine life and home to the region's only dolphin rescue center.
Explore the state with our guide to the top attractions and things to do in Mississippi.
1. Get Some Sun at the Gulf Islands National Seashore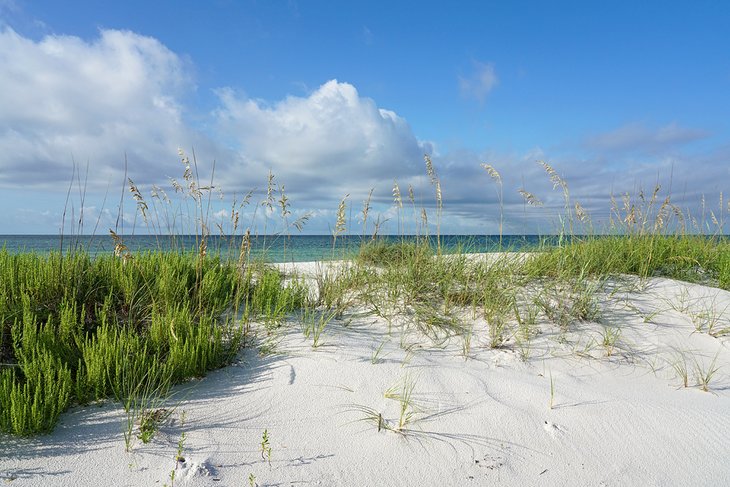 The Gulf Islands National Seashore extends from Cat Island in Mississippi to the eastern tip of Santa Rosa Island in Florida. Most of the seashore is actually submerged, but the barrier islands offer white-sand beaches, coastal marshes, and dense maritime forests.
Davis Bayou is located on the mainland at Ocean Springs and can be easily accessed. There are hiking trails, camping and picnicking areas, old forts, as well as other recreational opportunities, including kayaking and snorkeling.
There are several visitor centers within the Gulf Islands National Seashore that offer a variety of things to do. Ranger-led programs are available, and Fort Pickens has volunteers ready to answer questions, as well as several interactive visits. There is also the Park Headquarters; William M. Colmer Visitor Center; and the Fort Barrancas Visitor Center, which focuses on the military significance of the seashore.
Official site: www.nps.gov/guis
2. Tupelo Automobile Museum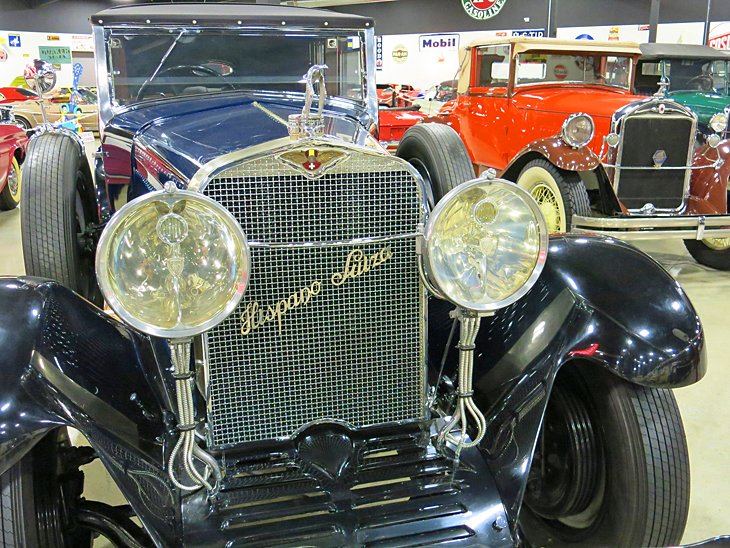 The Tupelo Automobile Museum was declared the official auto museum of the state of Mississippi in 2003, the culmination of 28 years of collecting by founders Frank Spain and Max Berryhill. The entire collection includes 150 vehicles, some of which are presently being restored in open bays while museum visitors watch.
The vehicles on display represent the evolution of the automobile with chronologically organized exhibit halls. Visitors are greeted by its oldest piece, an 1886 Benz, and can admire several examples of early cars including an 1889 Knox Porcupine, 1903 Cadillac, and a 1907 Ford Model R.
The collection includes some of the 20th century's most iconic vehicles, including the Dunesberg, a Messerschmitt, and even a 1981 Delorean DMC. The museum's newest vehicle is a 1994 Dodge Viper with only 12 miles on the odometer. The collection also includes a Lincoln once owned by Elvis Presley.
Address: 1 Otis Boulevard, Tupelo, Mississippi
Official site: www.tupeloautomuseum.com
3. Visit the USS Cairo Museum at Vicksburg National Military Park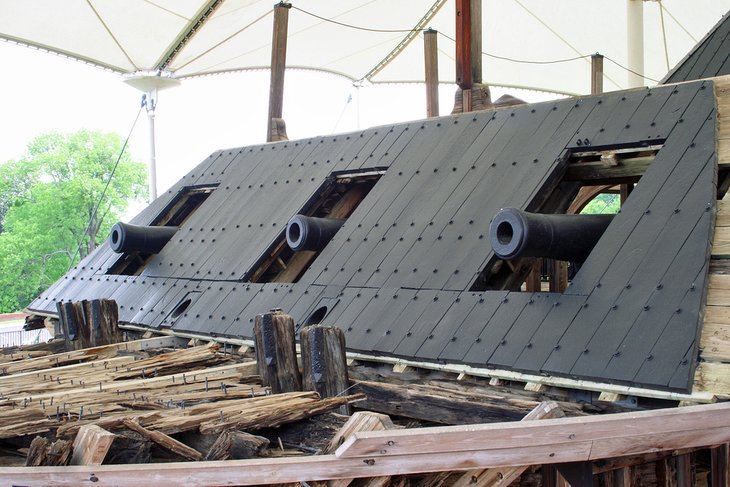 The USS Cairo, which is on display at Vicksburg National Military Park, was sunk the same year it was commissioned. It sat under the mud for nearly 100 years until a cannon and the pilothouse were recovered, and soon a full salvage effort was underway. The restored ship is now on display, as well as thousands of recovered artifacts.
The Vicksburg National Military Park commemorates the battle that took place in this strategically critical town during one of the most decisive periods of the Civil War. It was here that General Grant was captured, giving Union forces control of the waterway. The park is also home to Vicksburg National Cemetery, which is home to 17,000 fallen Union Soldiers, as well as another 1,300 US military veterans who have lost their lives in conflicts since then.
Location: Vicksburg National Military Park, Vicksburg, Mississippi
4. B.B. King Museum and Delta Interpretive Center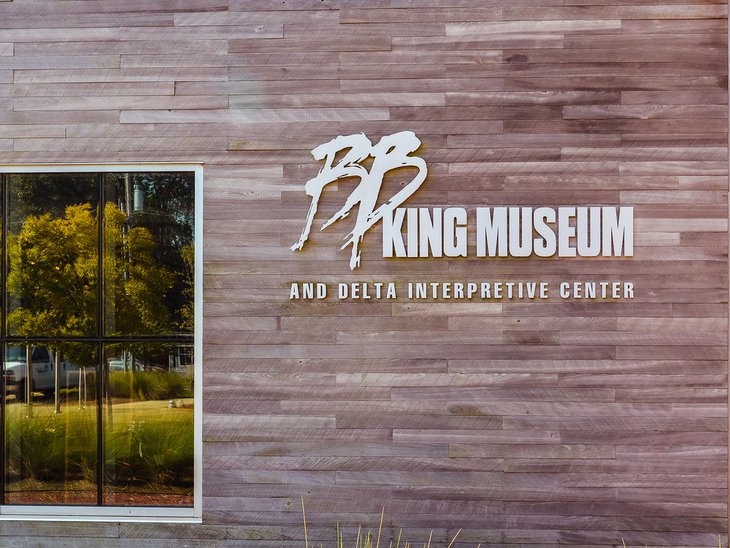 This museum focuses on the life and work of one of the most influential blues artists of all time and on the birth of blues itself in the Mississippi Delta. Visitors can get an overview of the history of blues and B.B. King's significance in the museum's theater.
Exhibits are themed by era, first introducing visitors to the 1930s Delta and King's adulthood when he was a farmer. Subsequent exhibits follow B..B King to Memphis, where he became the "Beale Street Boy" and was first put on the radio, and then look at his rise in the 1960s when he became an icon. The museum also has a gift shop that sells blues and King-related souvenirs.
Address: 400 Second Street, Indianola, Mississippi
Official site: www.bbkingmuseum.org
5. The Institute for Marine Mammal Studies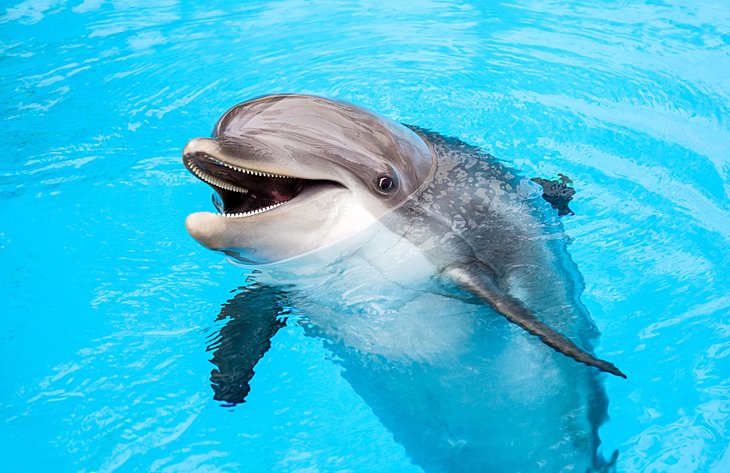 The Institute of Marine Mammal Studies is a large research and rehabilitation center with an interactive museum that teaches visitors about ocean life. It is one of the only dolphin rescue facilities on the gulf coast, and the staff here cares for a wide variety of marine mammals.
The museum has dolphin presentations that give visitors the chance to learn about these intelligent creatures while watching them play with their trainers, and guests who want to get up-close can register for a dolphin encounter. The Discovery Room has touch pools that allow visitors to interact with creatures, including sea stars, stingrays, sharks, and other marine life.
There are also opportunities to learn about reptiles and birds in tropical animals shows, and kids can take home a shark tooth after unearthing it in the fossil digging activity.
Address: 3671, 10801 Dolphin Ln, Gulfport, Mississippi
Official site: www.imms.org
6. Tour Beauvoir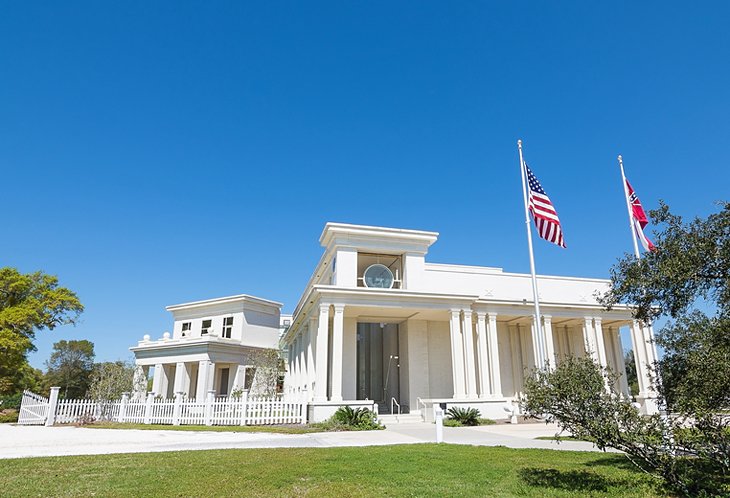 This large estate overlooks the Mississippi Sound and was given the French name of Beauvoir in honor of the beautiful view. The home was built in 1852 and became the home of the Confederate States of America's only president, Jefferson Davis, in 1877. It remained in the family until 1903, when Davis' widow sold the property to the Sons of Confederate Veterans.
As part of the sale, the organization agreed to use the property as a free veterans home for confederate veterans, a facility that was open from 1903 until 1957. The other requirement of the sale was that the property remain a memorial to confederate soldiers and Jefferson Davis. Since 1903, Beauvoir has housed the Confederate Presidential Library and Museum.
The museum includes artifacts belonging to Davis, as well as items from the former veteran's home, and Civil War artifacts. Visitors may tour the large estate, which includes the home, guest cottages, and the Memorial Cemetery.
Address: 2244 Beach Blvd, Biloxi, Mississippi
Official site: www.visitbeauvoir.org
7. Mississippi Museum of Natural Science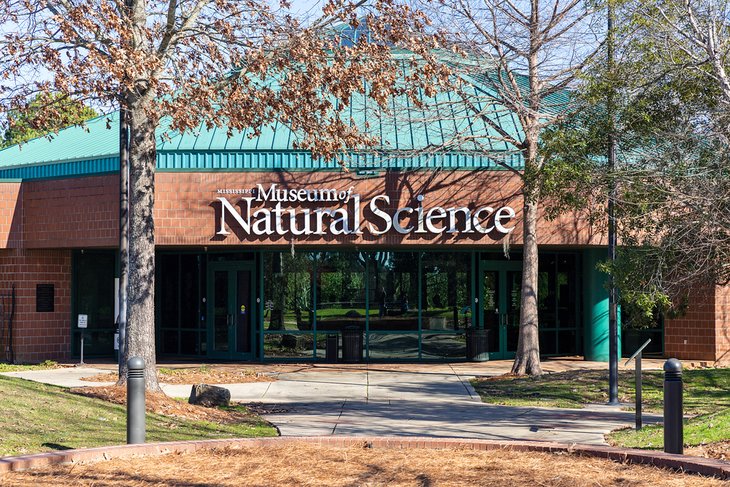 The Mississippi Museum of Natural Science offers visitors the unique opportunity to learn about the natural world through detailed exhibits and experience it firsthand by exploring the museum grounds, which are located in LeFleur's Bluff State Park. Within the museum, visitors will find information about Mississippi's wildlife and its many habitats.
One of the most impressive is the 100,000-gallon aquarium, which houses more than 200 native species, as well as a swamp habitat that sits inside a huge greenhouse. Other exhibits include a large fossil collection and an extensive look at native white-tailed deer.
Location: Off Lakeland Drive at Interstate 55 in Northeast Jackson, Mississippi within LeFleur's Bluff State Park
Official site: www.mdwfp.com/museum
8. Elvis Presley Birthplace & Museum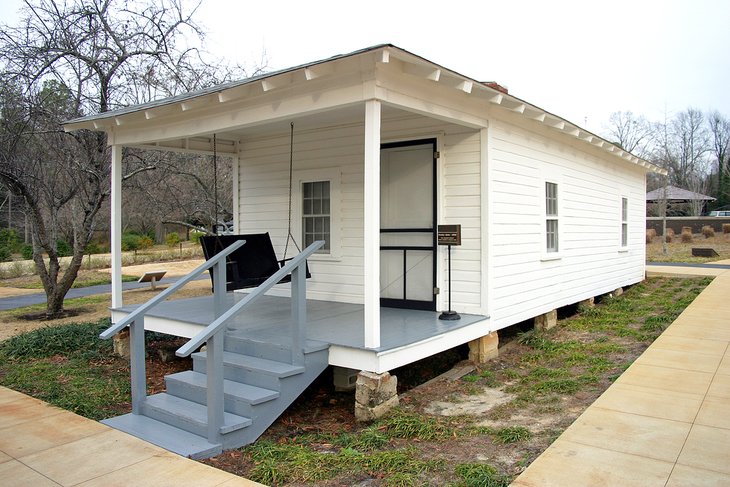 On January 8, 1935, Elvis Presley was born in a two-room house that was built by his father in Tupelo, Mississippi. The home has been preserved and is open for fans to see it as it was during his childhood, complete with period furnishings.
Elvis's interest in music was sparked as a young boy, listening to gospel music in church, and the chapel that his family attended has been relocated to the same property for fans to appreciate. Visitors will also find a museum that chronicles the King's early life, as well as a gift shop full of Elvis-themed souvenirs.
Address: 306 Elvis Presley Drive, Tupelo, Mississippi
Official site: www.elvispresleybirthplace.com
9. Grammy Museum Mississippi
The Grammy Museum in Cleveland, Mississippi is a must-visit for any music lover, offering a variety of exhibits that highlight the history of American music. Permanent exhibits include displays of industry-related relics, including actual instruments used by iconic performers, from the great B.B. King to modern star Bruno Mars, and original outfits worn by stars as they walked the red carpet at the Grammys.
The museum specializes in interactive exhibits, including a mini surround-sound theater where visitors can enjoy past Grammy performances, as well as Grammy archives that highlight the careers of past winners. Aspiring musicians will particularly enjoy the interactive creation pods where you can write, record, and produce your own music, which will then become part of the museum's archives.
Address: 800 W. Sunflower Road, Cleveland, Mississippi
Official site: www.grammymuseumms.org
10. Drive the Natchez Trace Parkway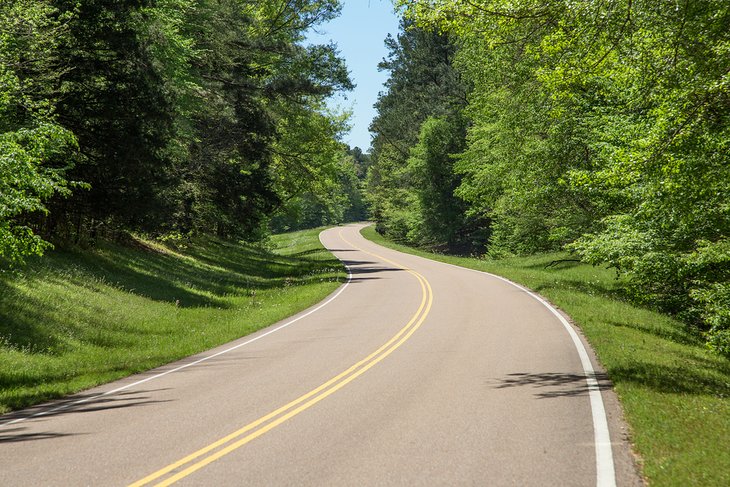 The Natchez Trace Parkway follows a route once used by Native Americans, stretching for 444 miles from Natchez, Mississippi through Alabama to Nashville, Tennessee. It is a popular scenic route for sightseeing, with plenty of things to do and see along the way.
Among the most popular tourist attractions are numerous prehistoric mounds and archaeological sites, scenic lookouts, and historic points of interest like the Tupelo and Brices Cross Roads battlefields. The Parkway is also a designated bicycle route with incredible views and photo opportunities.
Official site: http://www.nps.gov/natr/index.htm
11. Jackson Zoological Park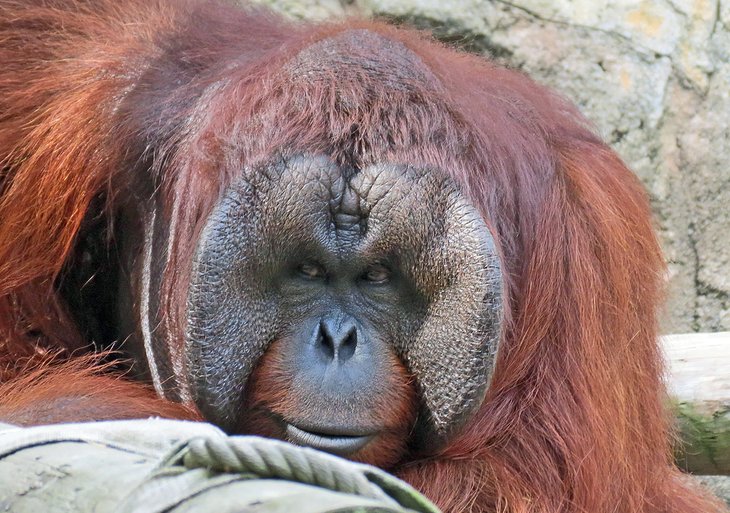 The Jackson Zoo is a family attraction for all ages, home to a wide variety of animals from around the world. The zoological park hosts special events throughout the year, and there is a rotating schedule of educational activities open to visitors and groups.
The park is home to 250 animals representing 150 species from around the world, and is dedicated to ensuring that each habitat is as close to nature as possible. There are several endangered species in residence, including the red-ruffled lemur, red wolf, pygmy hippopotamus, reticulated giraffe, Sumatran tiger, and southern white rhinoceros.
In addition to mammals, the park is home to some interesting birds, including ostriches, American flamingos, and Australia's kookaburra. Reptiles include a large selection of snakes, from the poisonous copperhead to the massive anaconda, and novice entomologists will be fascinated by the Madagascar hissing cockroach.
Address: 2918 W. Capitol Street, Jackson, Mississippi
Official site: www.jacksonzoo.org
Read More: Top-Rated Tourist Attractions in Jackson, MS
12. Visit Antebellum Mansions in Natchez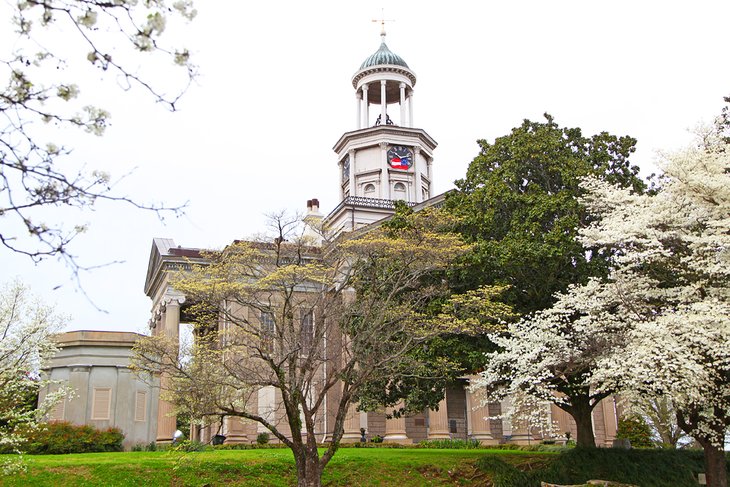 The cozy town of Natchez was founded in 1716, and thanks to its location on the Mississippi River it became an important trade port. Natchez is best known for its well-preserved antebellum homes, as well as its excellent dining and shopping.
The most famous of the historic mansions is Stanton Hall, also known as Belfast House. Built by plantation owner Frederick Stanton in 1857, the Greek Revival home and its grounds are now maintained by the Pilgrimage Garden Club. The house features some of its original furniture, as well as authentic period pieces.
Longwood, locally nicknamed "Nutt's Folly," does not look like the typical Southern estate but exudes elegance and grandeur with its towering brick exterior and ornate columns. It is notable for its octagonal shape and a Byzantine onion dome, which tops the six-story mansion. Only the first floor was completed before the Civil War halted construction, and to this day, it sits unfinished.
A much older Natchez home is Rosalie Mansion, a stately brick edifice that overlooks the Mississippi River. It was completed in 1823 and served as the home of Peter and Eliza Little, and exhibits within include several personal items, as well as some original furniture. Notable features include a chandelier from a Mississippi River steamboat, two 19th-century pianos, and a separate kitchen and larder which predate the house.
Read More: Top-Rated Tourist Attractions in Natchez, MS
13. Old Capitol Museum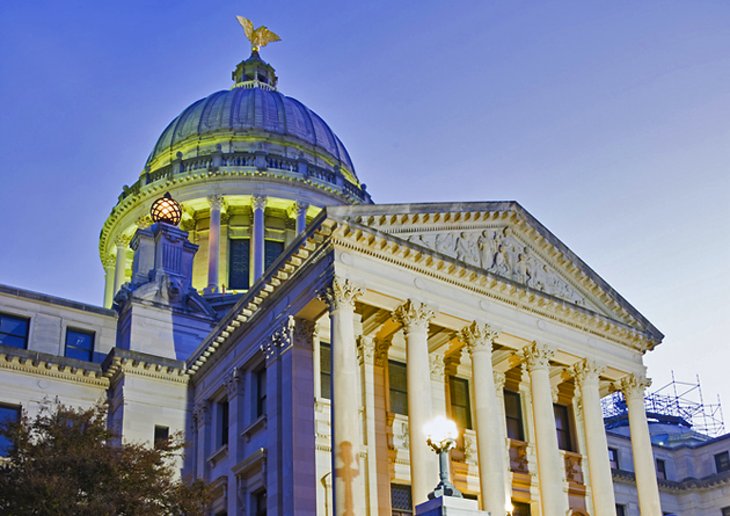 Mississippi's former state capitol building in Jackson was in use as the State House from 1839 through 1903, when the present capitol building was opened. The building is made of limestone and designed in a classic Greek Revival-style with a copper dome and stands as a National Historic Landmark.
The building is now open to the public and houses a free museum that focuses on the government and historic events that took place here, like the signing of the Married Women's Property Act in 1839. Guided tours are also available by reservation for tourists who want to learn more about the building's construction, architecture, and restoration.
Address: 100 S. State Street, Jackson, Mississippi
Official site: www.mdah.ms.gov/oldcap
14. Ocean Springs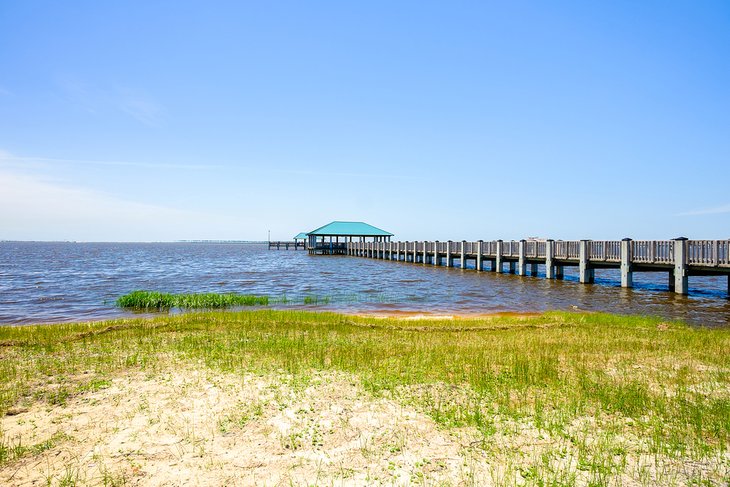 The town of Ocean Springs is located about two miles east of Biloxi. It has become a haven for artists and craftspeople, with numerous art shops and studios. The town also maintains a number of historic churches from the late 1800s. Although it was greatly affected by Hurricane Katrina, Ocean Springs has made considerable progress in re-establishing itself.
One of the town's best-known spots is the Walter Anderson Museum of Art, which features the work of Walter Inglis Anderson and his two brothers. Collections include oil paintings, watercolors, drawings, and prints, as well as carvings and ceramics.
15. Mississippi Petrified Forest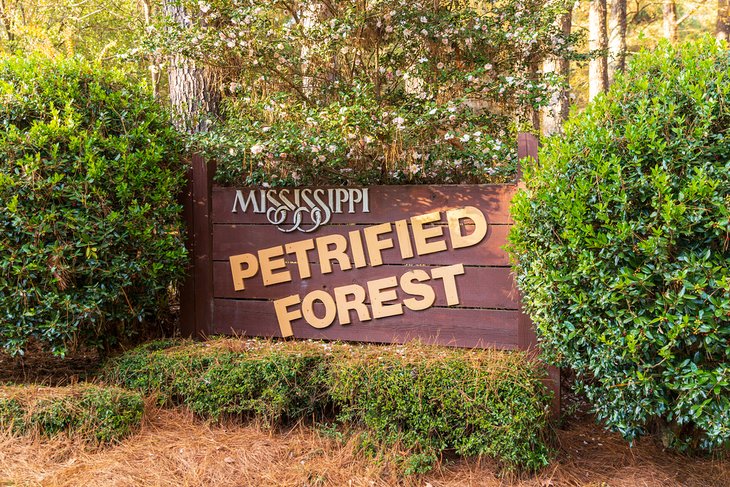 The Mississippi Petrified Forest is a unique opportunity to see the enormous remains of what was once a massive forest, now turned to stone with time. Nature trails give visitors a chance to explore and see these specimens firsthand, while the Earth Science Museum has exhibits that explain the science behind how this came to be.
The museum also includes examples of the evolution of plants over time, as well as other types of fossils, including whale bones, dinosaur footprints, and a cast of the fossil of a prehistoric camel. Kids will enjoy getting their photo taken on "Caveman's Bench" and sifting for treasure in the gem mining flume.
Address: 124 Forest Park Road, Flora, Mississippi
Official site: www.mspetrifiedforest.com