Washington Travel Guide: Plan Your Perfect Trip
The state of Washington defines the Pacific Northwest. And its wild and wondrous landscapes invite several types of vacations and extended travel. Whether exploring one of the state's countless natural treasures or searching for more urban adventures, let PlanetWare assist you in planning a Washington vacation. Our guides on the best cities, outdoor spaces, and places to stay make planning a trip easier than ever. And whenever you travel, no matter the season, it will be easy to see how the Evergreen State gets its nickname.
Inspirational Ideas for a Trip to Washington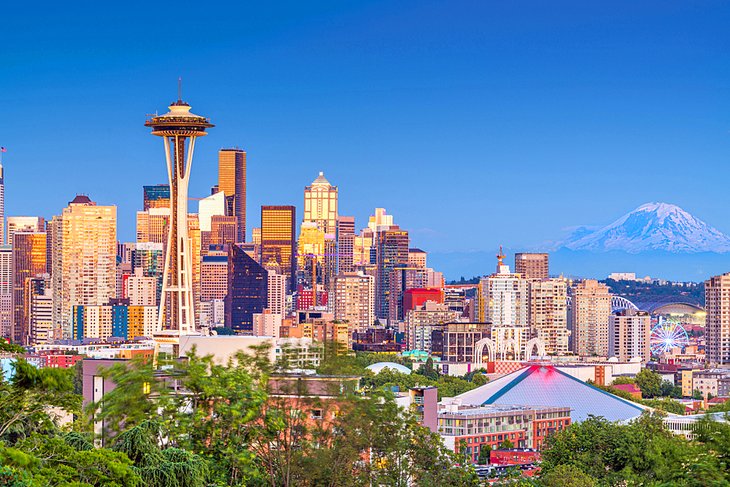 Washington is a big state to explore, with several stunning landscapes and cities vying for attention. It helps to have an overview of everything the state has to offer when planning a trip. Our articles on the best places to visit and top vacation destinations provide an excellent resource for diving into a Washington vacation. And after getting a broad overview, it's fun to plunge into the best natural spaces, small towns, and places worth taking a camera.
Best Time to Visit Washington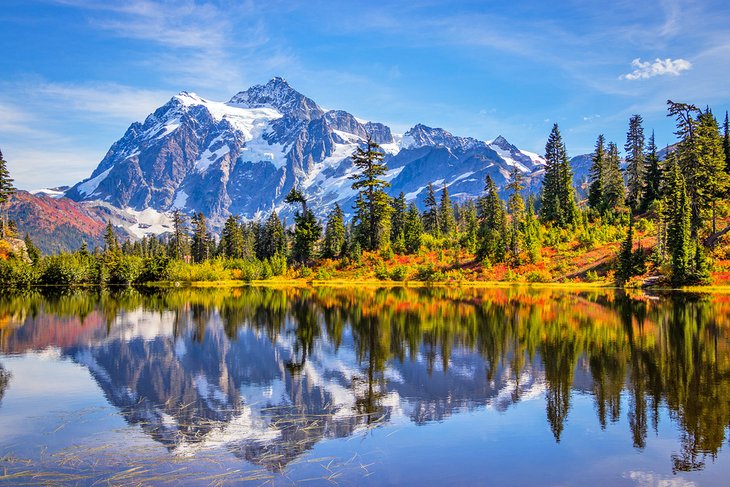 Summer: There's no wrong time to make a trip, but summer is well regarded as the best time to visit Washington. Adventure opportunities open up across the state, with snow-free mountain passes, more boats on the water, and longer days. The summer is an excellent time to visit all three of Washington's national parks, as well as the abundant forestland throughout the rest of the state. Summer in places like Seattle also draws big crowds, and for a good reason, as the city is also beaming with excellent weather.
Fall: September and October are excellent months to visit Washington. The busy summertime tourism tends to die down alongside the dropping temperatures. And a crisp cool accompanies both ends of the day. Washington's forests and wild spaces take on a new color this time of year, especially the larch trees, and many summertime activities are still accessible into September. Many of the high mountain passes in Washington receive their first snow flurries by October.
Winter: Winter is a special time in Washington. While the days are shorter, and the forecast is rainier on the west side of the state, activity doesn't go dormant during the winter season. Several ski resorts across Washington cater to downhill and cross-country skiing alike. Other places like Leavenworth celebrate the season with festivals and events.
Spring: Spring is a fun time to visit Washington. Weather in March and April is a mixed bag of rain, sleet, and incredibly sunny days. This forecast keeps the busiest of crowds at bay while opening up several activities and vacation opportunities. Bring a rain jacket and waterproof boots when visiting in the spring, and enjoy the many moments when the rain attire isn't needed.
Visitors Guide to Seattle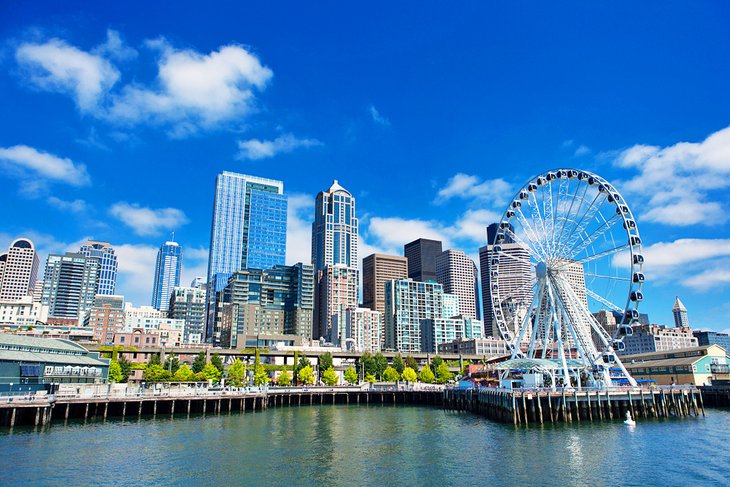 The Emerald City is a top destination to visit in Washington. Millions of tourists flock to this Pacific Northwest hub of art and culture throughout the year, and especially during the summer. And the city offers several avenues of entertainment for all types of vacations and extended getaways.
Seattle offers a unique blend of live music and creative culture for memorable city experiences. And the flavor of Seattle, found at local coffee houses and places like Pike Place Market, is as aromatic as it is fun to dive into while visiting. And it's the city's beautiful surroundings, with places like Puget Sound and Mount Rainier never far from the horizon, that also attracts adventure lovers from around the world.
Things to Do in Seattle and Nearby:
Where to Stay in Seattle:
Getting around Washington from Seattle:
Other Cities to Explore in Washington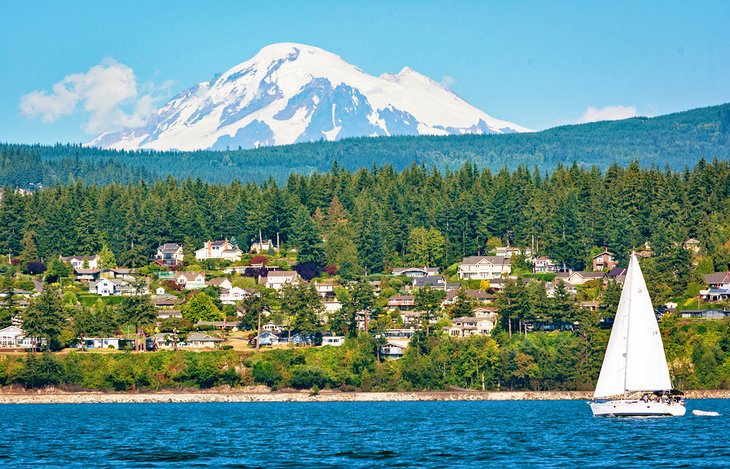 Washington is full of fun cities to explore. Like the capital of Washington, Olympia, several of these growing metropolises surround Seattle in the state's western half. However, the east side of the Cascades is home to other cultural hubs, including Spokane, the second-largest city in the state. And while all these large communities share similar attributes, several stand out on their own with a unique community and tourist appeal.
Small Towns in Washington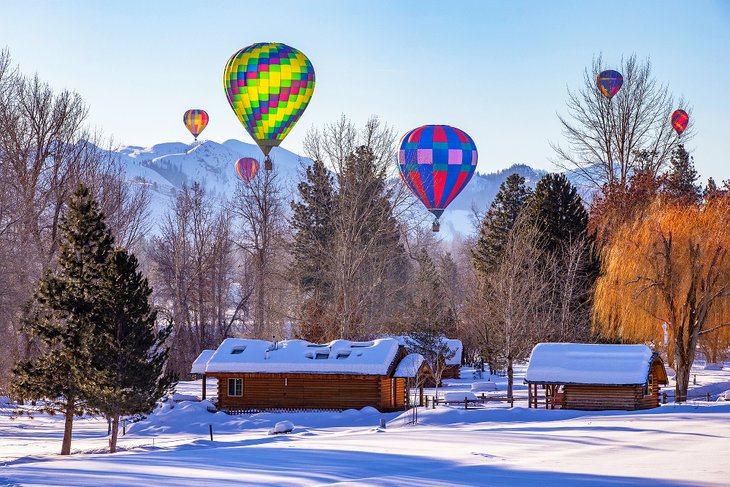 For an authentic Washington experience, consider adding a small town to the itinerary. Some of the best small towns in Washington offer unforgettable adventures, including whale-spotting, hut-to-hut skiing, and Bavarian festivals. Other popular activities spanning from small towns include backpacking adventures, white-water rafting, and skiing and snowboarding throughout the winter.
Hiking, Camping & Outdoor Adventures in Washington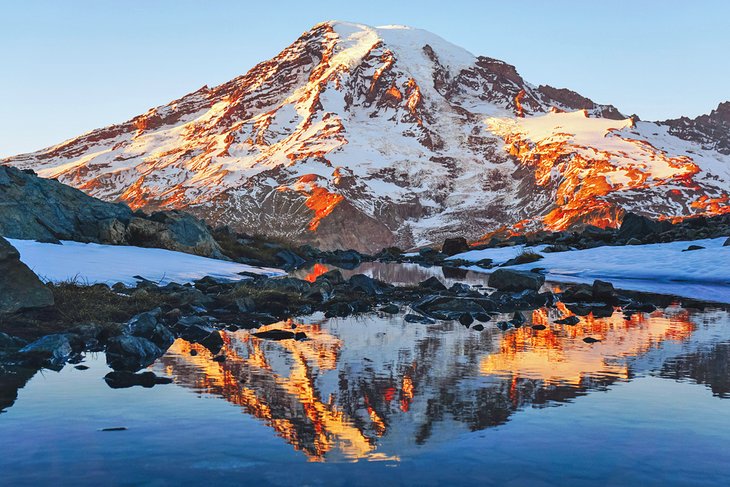 The Great Outdoors is a building block of Washington tourism. The state's many natural spaces, ranging from glaciated peaks to wild beaches, attract millions of visitors every year. And with premiere national parks, renowned ski slopes, and verdant environments like wild rivers, rainforests, and state-spanning hiking trails, Washington delivers adventure every day of the year.
The state of Washington is world-renowned for its national parks. It has three crown jewels of the National Park System: Mount Rainier National Park, Olympic National Park, and North Cascades National Park. The state is also home to Mount St. Helens National Volcanic Monument. And while it's almost impossible to rank which one of these natural playgrounds is the best to visit, it's a very fulfilling experience figuring out which one is your favorite.
Mount Rainier National Park
Olympic National Park
North Cascades National Park
Mount St. Helens National Volcanic Monument
More Outdoor Activities in Washington
Interesting and Fun Facts about Washington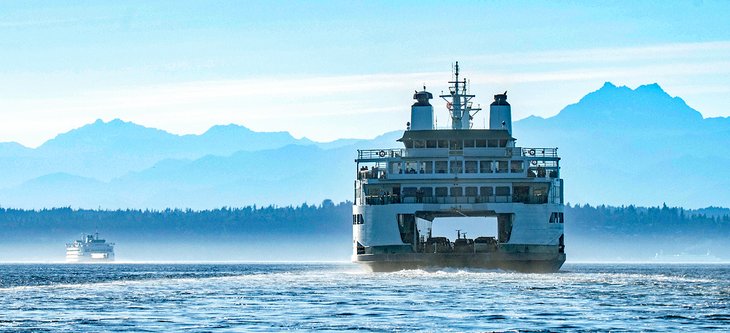 What is Washington Known For? Washington is well known for its dramatic Pacific Northwest surroundings. The Cascade Mountains run right through the western part of the state, and the dramatic Washington coastline includes otherworldly spots like Puget Sound and the San Juan Islands. Included in this outdoorsy reputation are three stunning national parks, over 200 state parks, and six national forests. Washington is also well known for the culture of Seattle, the largest city in the Pacific Northwest. From industry-leading businesses like Microsoft and Boeing to an ever-evolving sound spanning well beyond grunge music, the city's influence spans the globe.
What is the Washington State Flower? The Washington State flower is the Coast Rhododendron, sometimes referred to as the Pacific Rhododendron, and scientifically known as the Rhododendron macrophyllum. This evergreen shrub is prevalent along the Washington Coast and farther inland. It blooms a pretty pinkish color between May and June. Other state symbols in Washington include the Western Hemlock (state tree), willow goldfinch (state bird), and steelhead trout (state fish). Washington's state gem, petrified wood, is on display at Ginkgo Petrified Forest in the Wanapum Recreation Area.
What Sports Teams are in Washington? Washington has six major league sports teams. The Super Bowl-winning Seattle Seahawks of the National Football League call CenturyLink Field in Seattle home, as do the Seattle Sounders soccer club of Major League Soccer. The Seattle Storm of the Women's National Basketball Association also calls Seattle home at Climate Pledge Arena. And new to the Seattle sports scene, the Seattle Kraken of the National Hockey League will play their first season in 2021, also at Climate Pledge Arena.
A short drive south of Seattle, the neighboring city of Tacoma is home to the OL Reign. Formerly known as Seattle Reign FC, this celebrated soccer club was a founding member of the National Women's Soccer League.
Is Mount Rainier an Active Volcano? Mount Rainier is an active volcano with a long track record of eruptions. Specifically, Mount Rainier is a stratovolcano with a million-plus-year history of episodic eruptions. The last significant event took place approximately 1,000 years ago. The postcard mountain, the highest in the Cascade Range, sits near over three million residents of the Seattle-Tacoma area.
While scientists are confident that Mount Rainier will erupt again, it's hard to pinpoint when that will happen. Extensive observation and surveying occur on all sides of Mount Rainier. When an eruption is imminent, the public will have plenty of time to prepare.
For a firsthand look at Washington's not-so-distant volcanic past, visitors should head to Mount St. Helens National Volcanic Monument, 50 miles southwest from Mount Rainier. This similar stratovolcano experienced a massive eruption event in 1980, leaving behind today an enormous crater that hikers can access with a permit.
What is Puget Sound? Puget Sound is the large body of water between the Seattle region and the Olympic Peninsula. It's a complex collection of waterways, islands, and inlets where the ocean mixes with inland freshwater drainage. This complicated environment is the second-largest estuary in the country, behind the Chesapeake Bay, and is a defining landscape of the Seattle-Tacoma metropolitan area.