12 Top-Rated Tourist Attractions & Things to Do in Bellingham, WA
We may earn a commission from affiliate links ()
Not far from the Canadian border, Bellingham is a Northwest gem of a city and represents everything the region has to offer. With seaside access to the San Juan Islands and only a stone's throw from North Cascades National Park, Bellingham makes outdoor recreation easy to find. Within city limits, places like Whatcom Falls Park offer an abundance of multi-use trails and ways to get outside.
Pacific Northwest culture is also easy to find in Bellingham. With many museums and numerous local storefronts, Bellingham is also home to Western Washington University. The campus puts a notable college town twist on this city of 89,000. Whether it's the friendly faces in the streets or the abundance of trailheads to explore, Bellingham is one city in Washington worth more than just a weekend getaway.
Discover the best places to visit with our list of the top attractions and things to do in Bellingham.
1. Whatcom Falls Park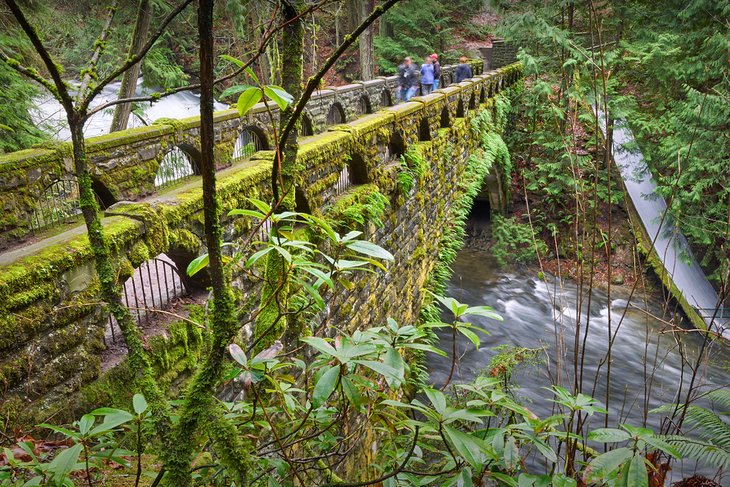 Whatcom Falls Park is a 240-acre city park on the eastern edge of Bellingham. This public space features modern park amenities, well-maintained hiking trails, and plenty of open space to explore. Perhaps most notable about this city park are the four different waterfalls created by the cascading Whatcom Creek that meanders throughout the area.
As well as hiking trails, like the four-mile Whatcom Creek Trail Loop, that explore these falls, visitors can find picnic tables, basketball courts, and covered shelters. The Stone Bridge constructed near the parking lot of Whatcom Falls State Park provides a scenic viewpoint that you really can't miss on your visit. This monument gives testament to the park's century-plus history in the city.
Address: 1401 Electric Avenue, Bellingham, Washington
Official site: https://www.cob.org/services/recreation/parks-trails/Pages/whatcom-falls-park.aspx
2. SPARK Museum of Electrical Invention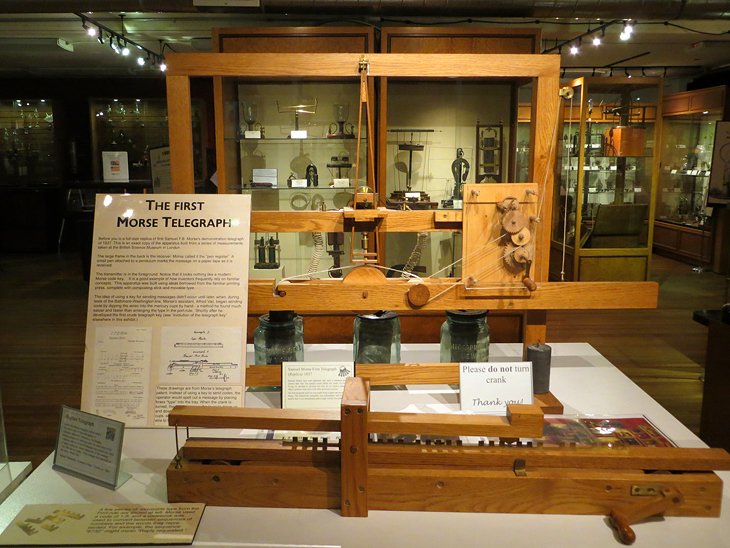 Formally known as the Museum of Radio and Electricity, the SPARK Museum of Electrical Invention proudly displays some of the biggest innovations that have shaped the modern world as we know it. A family-friendly, fully interactive establishment, SPARK Museum guides visitors through four decades of electric milestones. The museum features five permanent collections ranging from the Birth of Electricity to the Golden Age of Radio.
Replicas of Edison's first light bulbs are on display at the museum. As are thousands of radios from throughout their history of design. Among the many other attractions, a nine-foot Tesla Coil, known as the "MegaZapper," also keeps the whole family interested and engaged. The "MegaZapper Electrical Show" takes place every Saturday and Sunday throughout the year.
Address: 1312 Bay Street, Bellingham, Washington
Official site: http://www.sparkmuseum.org
3. Fairhaven Historic District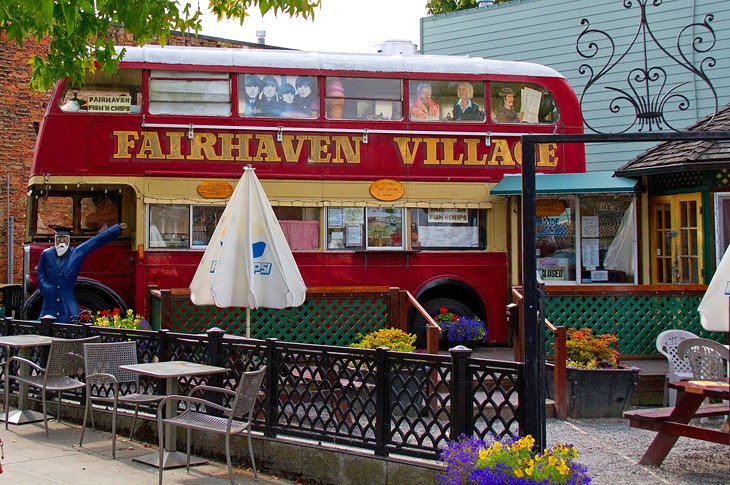 Fairhaven the town, or Fairhaven the village, sparked to life in 1889 through its seaport location and the booming impacts of the logging industry. After two decades of rapid growth, Fairhaven joined with three other towns in the area to form what is today considered Bellingham. Fast forward to the present time, and the streets of the Fairhaven Historic District still ring to life with bustling sidewalks, red-brick Victorian architecture, and the same beautiful views of Bellingham Bay.
Alongside its placement on the National Register of Historic Places, Fairhaven has sprouted many unique shopping and dining attractions that add to the Bellingham experience. Whether you are looking for local shops or cozy spots to enjoy a meal, places like Village Books or Skylark's Hidden Cafe can satisfy your shopping and dining appetite.
For some of the most scenic lodging in Bellingham, the Fairhaven Historic District also offers seaside accommodations like The Chrysalis Inn and Spa or the Hotel Bellwether.
The Bellingham Cruise Terminal is also near Fairhaven and caters to whale-watching tours and San Juan Island explorations.
Fairhaven Winterfest spans the month of December and features festive lights and horse-drawn carriages.
4. Galbraith Mountain Bike Park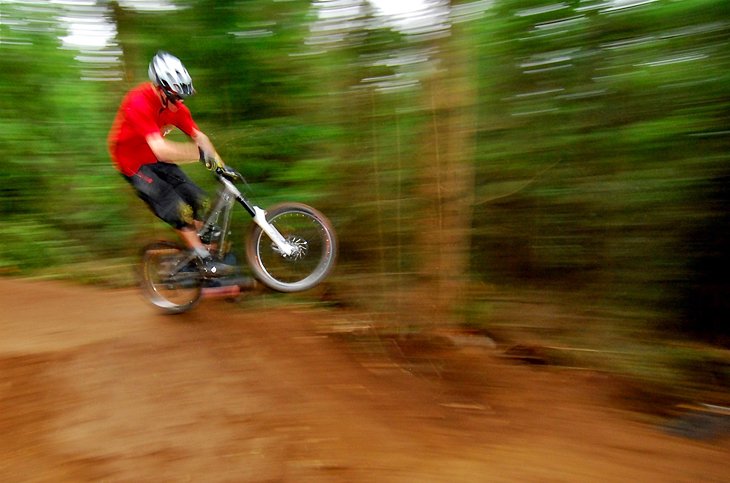 Galbraith Mountain is a defining feature of Bellingham recreation. While the outdoor space and hiking trails encourage many activities, most people visit Galbraith Mountain for the mountain biking. Maintained and operated by the Whatcom Mountain Bike Coalition (WMBC), Galbraith mountain provides more than 50 miles of groomed mountain bike trails.
Trails at Galbraith Mountain range from flowy and friendly to fast and frightening. All the trails on Galbraith Mountain cross private land, and access to these trails is reliant on rider stewardship and the efforts of the WMBC. Access to these iconic Bellingham bike trails is available from the north entrance on Birch Street or the south entrance on Samish Way.
Riders and visitors are encouraged to tread lightly and pack out whatever they bring in. Frequent and first-time users are also encouraged to donate or become a member of the MWBC.
Address: Birch Street, Bellingham, Washington
Official site: https://wmbcmtb.org/galbraith/
5. Bellingham Farmers Market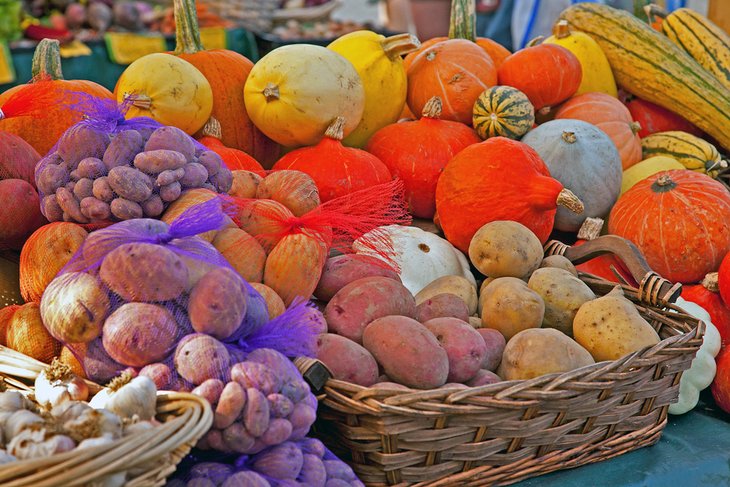 Located downtown at Depot Market Square, the Bellingham Farmers Market takes place every Saturday from April through December. Over 100 vendors comprise the rows of local shopping opportunities at these markets. Fresh produce, homemade confections, and local artisan goods are featured at many of the stalls. Local live music also accompanies this lively public event.
Third Saturday Markets take place throughout January, February, and March. These winter markets take place in an expansive indoor pavilion and feature similar fare. Bellingham Farmers Market also features special events throughout the year, including a Spooktacular celebration in October and Demo Days once a month.
Address: 1100 Railroad Avenue, Bellingham, Washington
Official site: https://www.bellinghamfarmers.org/
6. Boulevard Park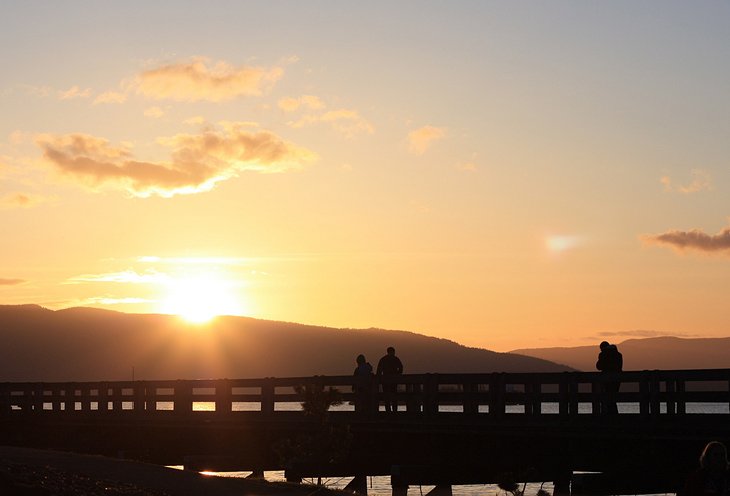 Boulevard Park is a charming bay-side community space. The park features a performance stage for local concerts, open space for throwing a frisbee, and some of the best views of Bellingham Bay found anywhere else in the city. Connecting the Fairhaven Historic District to the south and downtown Bellingham to the north, Boulevard Park provides great walking and biking trails along the shore.
Woods Coffee is centrally located in the middle of the park and provides an extra boost of caffeine during the day. Public barbecue pits and sandy beaches make Boulevard Park popular for picnics. Fishing is also a fun activity, and the park has several shoreline fishing spots and a boardwalk where visitors can drop a line.
Address: 470 Bayview Drive, Bellingham, Washington
7. Mount Baker Theatre
This historic theater occupies half a city block in downtown Bellingham's Arts District. The Mount Baker Theatre features three different venues that host national and local performances throughout the year. Dating back to 1927, the Mount Baker Theatre experienced renovations in 1996, and much of its former elegance remains today in features such as the decorative Main Stage auditorium.
The Mount Baker Theatre features a wide range of entertainment, including musicals, magicians, and classic instrumentalists. The theater is also involved with several community events. The facility is home to the touring and popular Missoula Children's Theatre camp.
Address: 104 N. Commercial Street, Bellingham, Washington
Official site: http://www.mountbakertheatre.com/
8. Lake Padden Park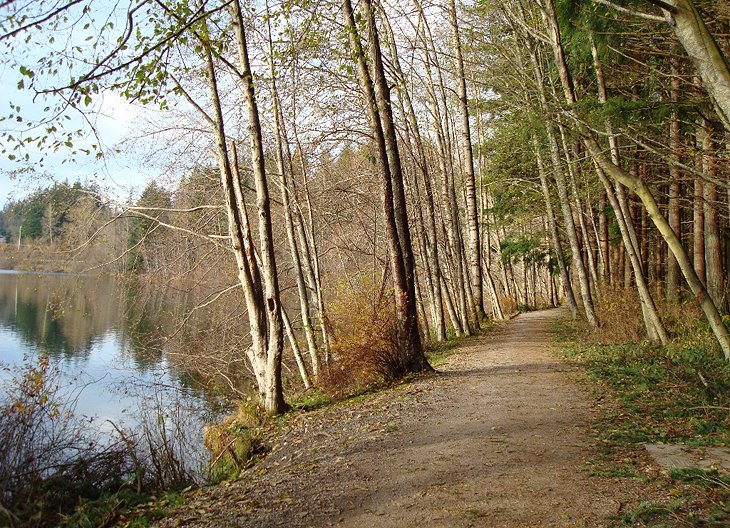 On the southeastern tip of Bellingham, next to Interstate 5, Lake Padden Park is a popular place for recreation. The spring, summer, and fall are the most popular times of year to visit. With dozens of hiking trails weaving in and out of the woodlands, as well as challenging mountain biking trails, fun at Lake Padden is always forward motion.
Outside of the blood-pumping recreation here, picnic areas are available for an afternoon meal. Visitors to Lake Padden Park can also let their furry friend run free at the off-leash dog park, or maybe catch a quick 18 holes at the adjacent Lake Padden Public Golf Course.
Lake Padden itself is also a top attraction. This 160-acre lake provides the perfect opportunity for paddling your SUP around the water or fishing from the dock. The sunsets at Lake Padden also provide a memorable experience.
Address: 4882 Samish Way, Bellingham, Washington
9. Whatcom Museum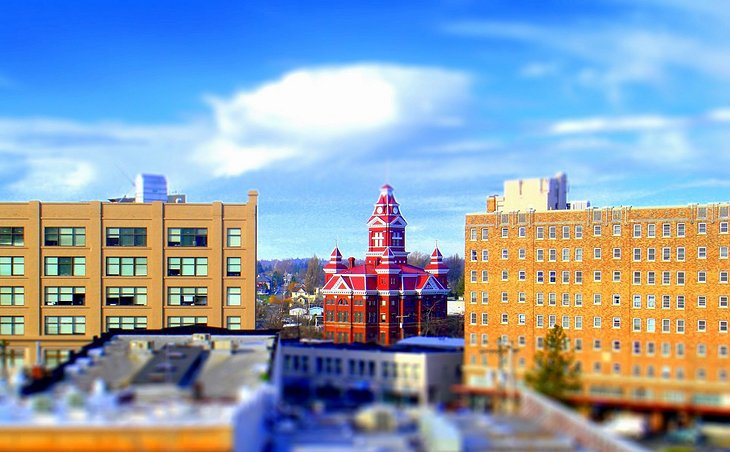 Accredited by the American Association of Museums, the Whatcom Museum recently celebrated 75 years of being a regional showcase of arts and culture in the northwest. With more than 200,000 artifacts in their collection, the Whatcom Museum has more to explore than you can see in a single weekend.
The collection is spread across the three Arts District buildings the museum occupies, including the iconic and historic Old City Hall, as well as the modern Lightcatcher Building.
Whatcom rotates its exhibits throughout the year, but the collections all focus on regional art, relics, and an impressive vault of photographic archives. Numerous events and educational experiences that cater to adults and children occur at the museum. Regular scheduled programming includes workshops, lecture series, and summer camps.
Address: 121 Prospect Street, Bellingham, Washington
Official site: https://whatcommuseum.org/
10. Larrabee State Park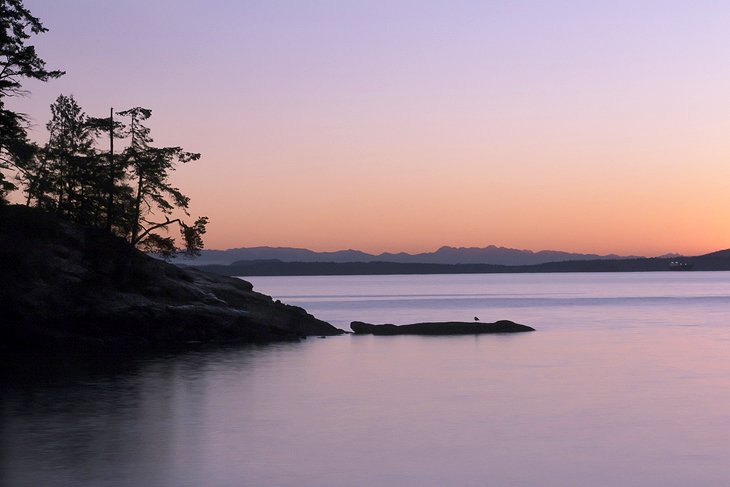 The Chuckanut Mountains are the only portion of the Cascade Range to reach the West Coast. These scenic mountains are another central theme behind the recreation and culture found in Bellingham. In the middle of this majestic mountain range, Washington's first State Park, Larrabee State Park, stands proudly for all the Chuckanuts have to offer.
Scenic trails like the Oyster Dome Trail in Larrabee State Park lend to great views of Samish Bay and the surrounding San Juan Islands. Larrabee offers more than 50 electric campsites and a boat launch to explore Puget Sound. The area is also well known for its first-class mountain biking trails.
Address: 245 Chuckanut Drive, Bellingham, Washington
Official site: http://parks.state.wa.us/536/Larrabee
11. Mt. Baker Ski Area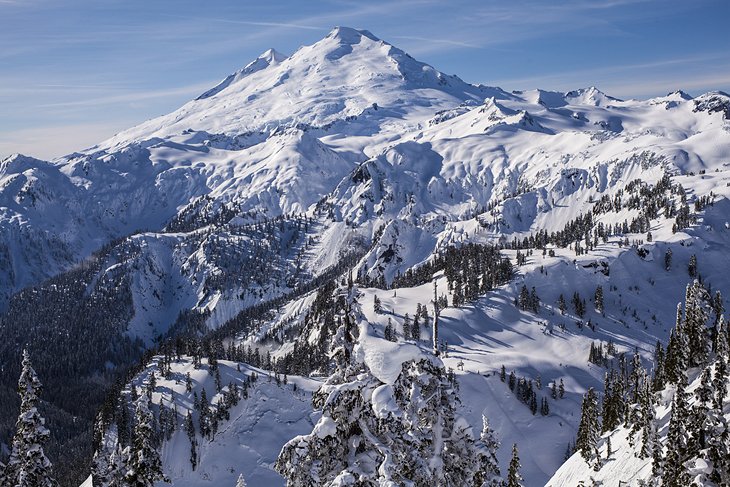 Just over 50 miles east of downtown Bellingham, Mt. Baker Ski Area is one of Washington's top ski resorts. It's not only a powder destination for residents of Bellingham, but the dramatic backdrop and impressive slopes of Mount Baker draw tourists from around the world. Featuring more than 1,000 acres to explore, ranging from bunny hills to expert-only cliff areas, Mt. Baker Ski Area has something for every level of winter athlete.
With an average of more than 600 inches of snowfall each year, fresh tracks are common at this Cascade Mountain ski mecca. Within the boundaries of Mt. Baker Ski Area, the community also hosts annual events including the acclaimed Mt. Baker Film Fest and the Legendary Banked Slalom race in February. This acclaimed winter event is one of the largest snowboarding races in the world.
Address: Mt. Baker Hwy, Deming, Washington
Official site: https://www.mtbaker.us/
12. Lake Whatcom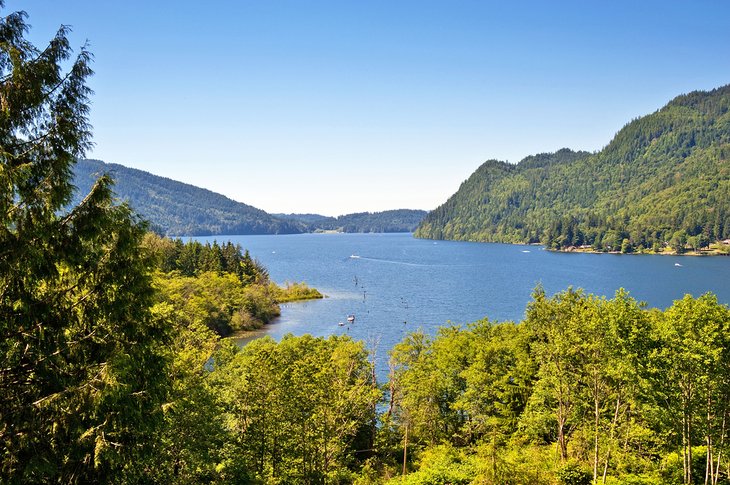 Directly east of Bellingham, Lake Whatcom provides the drinking water for the city. Servicing nearly 100,000 residents in Whatcom County, this 10-mile lake also offers several recreation activities. Boating, swimming, and fishing are all popular things to do on the water. Because of its important role as a drinking water supply, certain restrictions and boat regulations apply when visiting Lake Whatcom.
Shoreline activities are also popular at Lake Whatcom. Hikers should head to Lake Whatcom Park to find some trails. The Hertz Trail at Lake Whatcom Park follows the shoreline of the lake on a converted railway line.
No campgrounds are currently available near the shore, but the lakeside is lined with private cabins and cottages to rent.
Where to Stay in Bellingham for Sightseeing
Bellingham is blessed with many great hotels. Several hotels are southeast of the downtown district, near the Western Washington campus, and cater to a variety of stays. More hotels, including some of Bellingham's nicest hotels, are north of the city near Bellis Fair Mall. Other charming options are in Fairhaven Village and near the coast.
Mid-Range Hotels: North of the city near Bellis Fair Mall, Oxford Suites

Bellingham

has one of the best reputations for a good night's sleep in the city.
Nearby, the TownePlace Suites by

Marriott

also features modern rooms with extra amenities, like granite countertops and adjustable workspaces.
In Fairhaven Village south of town, one of the best places to stay is the Fairhaven Village

Inn

.
Budget Hotels: Bellingham has several budget hotels to choose from, and some are better than others. The Coachman

Inn

is one such recommended budget hotel, close to downtown and Western Washington University.
The GuestHouse Inn

Bellingham

is another affordable hotel option that doesn't skimp on service.
More Related Articles on PlanetWare.com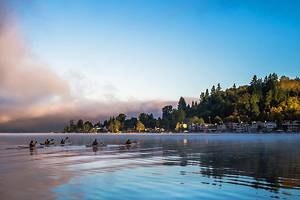 Other Washington Cities to Explore: If you like the cultural flavor of Bellingham, the capital of Washington, Olympia, provides a similar mid-size city culture. For a bigger city, Bellevue features a beautiful downtown park and other places to visit, like the Bellevue Botanical Garden. The ultimate cultural experience of the Pacific Northwest is found in Seattle, and our guide to things to do in Seattle is a great place to start planning a vacation.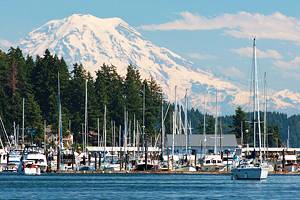 More Places to Visit in Washington State: The top attractions in Washington span from east to west throughout the state, as do the adventures. The best state and national parks in Washington are a good place to start exploring Washington's wild side. For a weekend retreat and a great place to escape, our guide to the best small towns in Washington features secret gems and cozy getaways.