10 Top-Rated Attractions & Things to Do in Vancouver, WA
Adjacent to the Columbia River in southern Washington, and connected to Portland, Oregon via two scenic interstate bridges, Vancouver has some of the longest roots of modern history in the Pacific Northwest. Heritage is on full display in Vancouver, particularly at the reconstructed Fort Vancouver and surrounding 350-acre historic site operated by the National Park Service.
Vancouver isn't stuck in the past, though - far from it, and this modern city of almost 175,000 provides many other fun things to do and places to visit. Esther Short Park is a great place to begin exploring the culture of Vancouver, especially on warm-weather weekends, when the Vancouver Farmers Market adds fresh flavors to the public space.
Outdoor attractions surround Vancouver, and great boating spots and hiking trails are easily accessed east and west of the city at Silver Star Mountain and Vancouver Lake Regional Park. For a great end-of-the-day activity, the sunset seen from the Waterfront Renaissance Trail appeals to tourists and long-term residents alike.
Plan your sightseeing adventures with our list of the top things to do in Vancouver, Washington.
1. Esther Short Park and Playground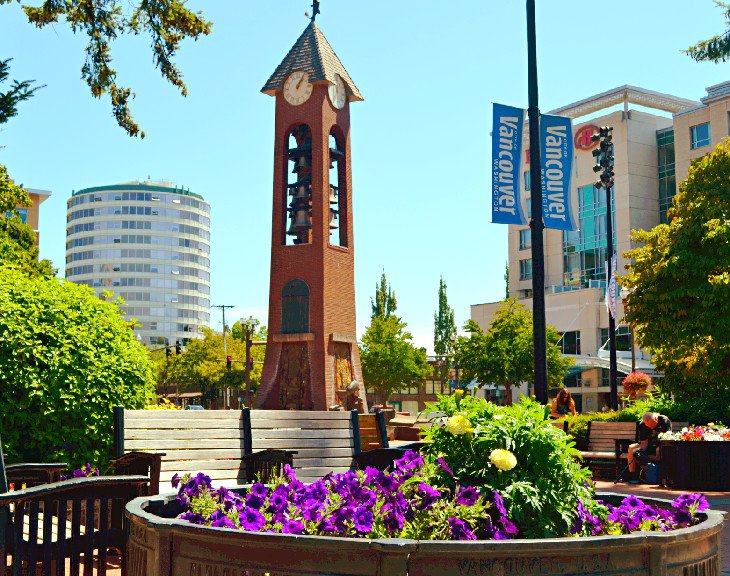 At the center of much of the city's appeal, Esther Short Park and Playground is the oldest public square in the state of Washington. A popular gathering spot for community events and concerts, Esther Short Park is also a great place to simply enjoy the weather outside.
Street performers and live music can often be heard from every corner of this five-acre park, especially on the weekends, including the chimes from the on-site Salmon Run Bell Tower. Other popular reasons to visit include shade trees and a water feature, which runs throughout the summer.
The Vancouver Farmers Market takes place every Saturday and Sunday in Esther Short Park between March and October.
Another popular community event at Esther Short Park is the annual Recycled Arts Festival, which celebrates eco-conscious artwork pulled straight out of the landfill.
Address: 605 Esther Street, Vancouver, Washington
2. Fort Vancouver National Historic Site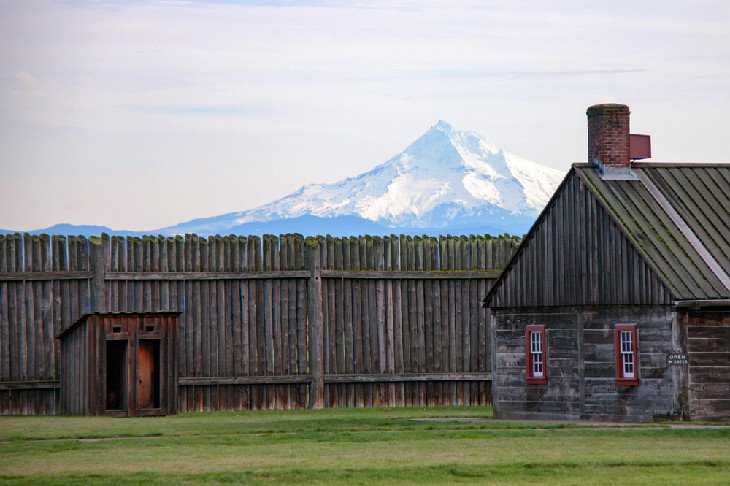 Operated by the National Park Service, Fort Vancouver is a sprawling historic site with deep ties to the region and community. Now encompassing more than 350 acres, including waterfront areas on the Columbia River, Fort Vancouver first began in 1825 as a Hudson Bay Company fur trading depot. From there it quickly developed into a major hub of the Northwest frontier.
Today, visitors from around the world can learn about this early history through four unique sites within the park. One of the first places to visit is the reconstructed Fort Vancouver, built upon the archaeological footprint of the original fort (which burned to the ground in 1866).
While the reconstructed Fort Vancouver is an absolute must-see on any visit, including a large and meticulously cared for Heritage Garden, the rehabilitated Officer's Row and the aviation-oriented Pearson Air Museum add more sites to see. These meticulously renovated spaces paint a more complete picture of the longstanding history of the area.
Fort Vancouver hosts various scheduled programming throughout the year. Regularly occurring events include period authentic cultural demonstrations in the Blacksmith Shop, Bake House, and Carpenter Shop.
Fort Vancouver is also dog friendly with designated trails for you and your canine companion.
Address: 1501 East Evergreen Boulevard, Vancouver, Washington
Official site: https://www.nps.gov/fova/index.htm
3. Waterfront Renaissance Trail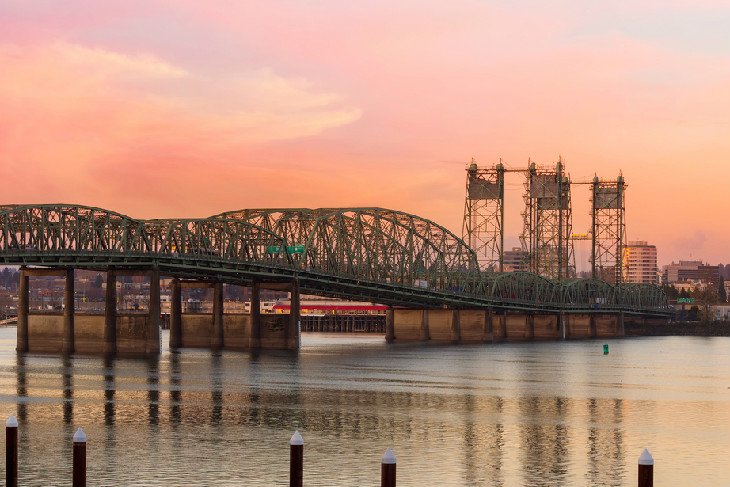 Linking Esther Short Park with Wintler Community Park via the Columbia River, this paved pedestrian path stretches for five miles at the edge of the city. The Renaissance Trail connects many of Vancouver's community spaces with an incredible view.
Biking, jogging, rollerblading, and pushing a stroller are popular means of transport along the Waterfront Renaissance Trail, and the scenic surroundings often encourage a more leisurely pace. Along nearly the entire route, the Columbia River is in full view, including the impressive 1-5 and I-205 bridges.
The popularity of this path and its postcard views make the Waterfront Renaissance Trail one of the best free things to do in Vancouver (particularly come sunset).
Address: 115 Southeast Columbia Way, Vancouver, Washington
4. Kiggins Theatre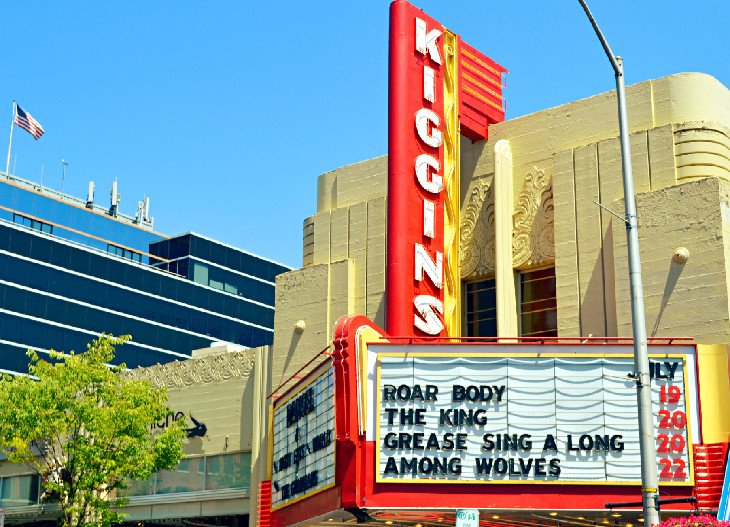 First open to the public in 1937, the Kiggins Theatre was originally one of the most luxurious movie theaters in the Pacific Northwest. Kiggins survived sudden closures, near disastrous fires, and unruly crowds to find its place on the National Register of Historic Places in 2012.
Today, patrons can enjoy an array of entertainment at the theater, including independent and classic films. The performance space is also home to community engagements and live performances. Concessions at the theater include locally famous popcorn, pizza, and a variety of libations.
A great date idea in Vancouver, or a fun family experience, half the excitement of catching a show at Kiggins is the surrounding ambience of the revamped atmospheric theater.
Address: 1011 Main Street, Vancouver, Washington
Official site: http://www.kigginstheatre.com/
5. Pearson Field and Pearson Air Museum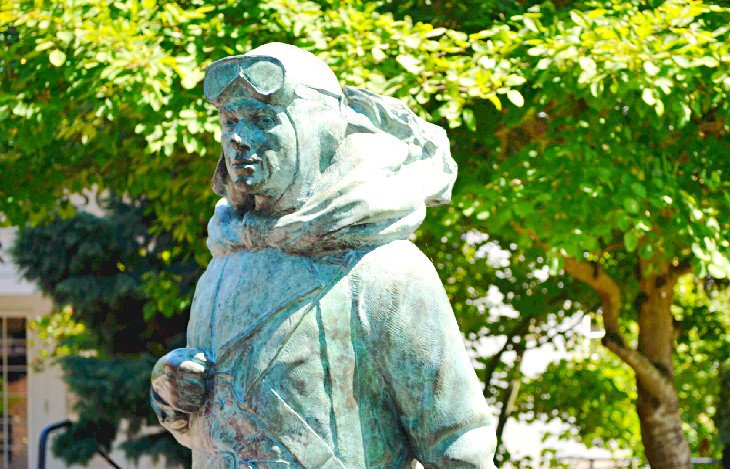 Located within the confines of Fort Vancouver National Historic Site, Pearson Field and the adjoining air museum highlight the aviation history that has touched down in Vancouver. The take-off and landing for the first flight around the world occurred at Pearson Field, and the runway was the destination for Russian pilots who were the first to fly over the North Pole.
The location of Pearson Field was also, for a short time, a crucial manufacturing space for lumber used in airplane construction. Today, Pearson Field is a municipal airfield, and visitors can learn about its history and much more at the attached Pearson Air Museum.
The museum operates during the day Tuesdays through Saturdays. Admission is free upon entrance to the surrounding National Historic Site.
Address: 1115 East Fifth Street, Vancouver, Washington
6. Vancouver Lake Regional Park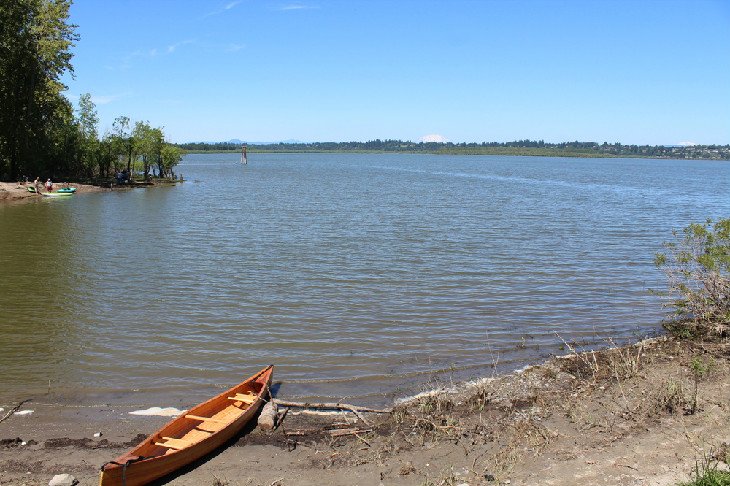 Located west of the city, Vancouver Lake is a near 3,000-acre body of water that is popular for summer outings. The mainstay of recreation occurs at Vancouver Lake Regional Park, where facilities such as boat ramps, picnic tables, and playground equipment facilitate a fun day at the lake.
Popular activities on and off the water include windsurfing, rowing sports, and sand volleyball. On clear days, simply sitting on the sandy beach and enjoying the distant views of Mount Hood, Mount St. Helens, and Mount Adams is reason enough to visit.
A 2.5-mile paved pedestrian path connects Vancouver Lake Park with the nearby Frenchman's Bar Regional Park. This connected regional park provides even more ways to enjoy the nice weather of Vancouver, including picnic shelters and volleyball nets.
Both regional parks offer free entrance, though each charges for parking.
Address: 6801 Northwest Lower River Road, Vancouver, Washington
7. Vancouver Farmers Market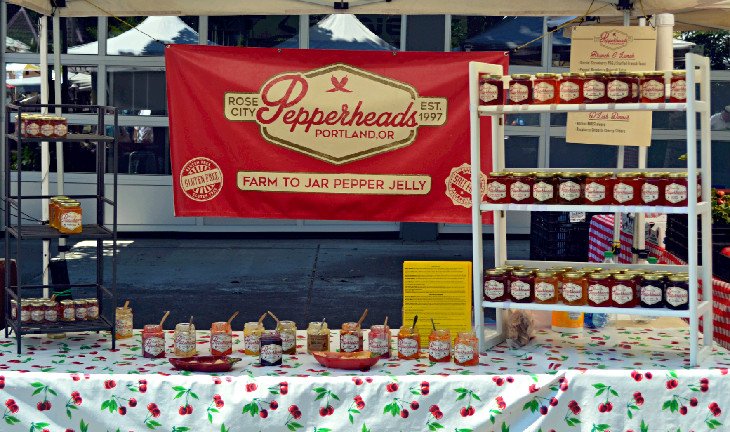 The downtown Farmers Market takes place every Saturday and Sunday in Esther Short Park, from March through October. Fresh produce, home-baked confections, and a variety of handmade goods can be found for sale. Live music from street performers can also be heard throughout.
Delicious smelling and enticing prepared food items are also available for immediate consumption. The surrounding Esther Short Park makes for a great place to find some shade to relax between perusing the vendors.
For those that can't make the weekend Farmers Market, or for those who just can't get enough, Vancouver also hosts two other markets at different locations throughout the week.
Address: 605 Esther Street, Vancouver, Washington
Official site: https://www.vancouverfarmersmarket.com/
8. Silver Star Mountain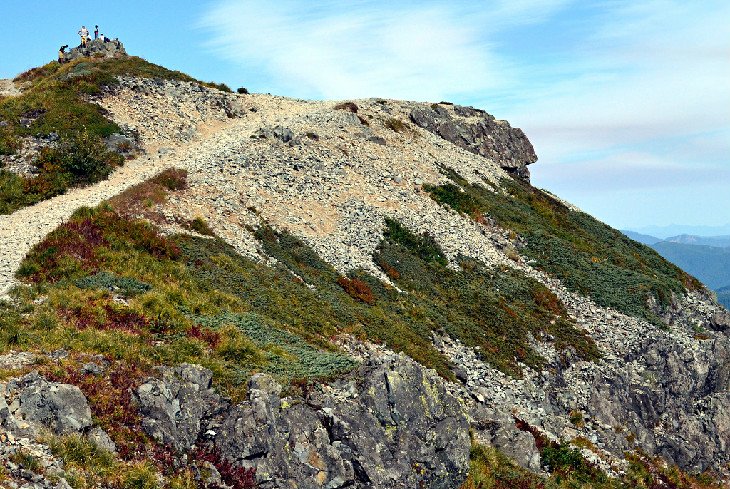 One of the most prominent peaks seen from Vancouver is Silver Star Mountain to the east. The peak is also one of the most popular day trips from the city. Silver Star Mountain is an hour drive away from Vancouver.
A highly recommended thing to do in season is climb to the top of the near 4,500-foot summit. A variety of trails can get you there, with some recommended approaches including Ed's Trail and the main Silver Star Trail. Both trails require an approximately five-mile round trip with over a 1,000 feet of elevation gain.
Even if you don't climb the mountain, hanging around the base is also fun to do, particularly when a vast amount of wildflowers bloom in June and July.
9. Officer's Row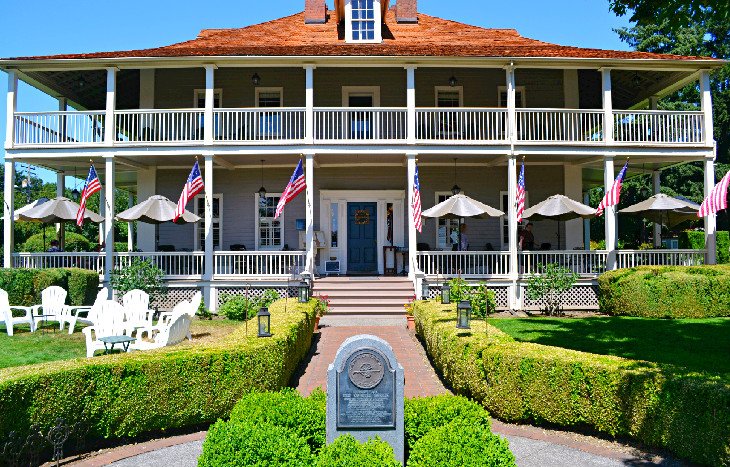 One of four unique sites to explore at Fort Vancouver National Historic Site, the 21 homes that comprise Officer's Row were once residence to a variety of soldiers, officers, and families of the fort. Through massive restoration processes over the last 30 years, these historic dwellings have been revamped to their former grandeur and now encompass a mixed-use residential and business neighborhood.
Simply strolling down the shaded sidewalk of this aesthetic neighborhood is a fun thing to do. Specific homes like the Ulysses S. Grant House and the George C. Marshall House are decorated in period antiques and open to the public. For a sophisticated bite to eat, the Eatery at the Grant House features steak and pasta entrées, as well as a variety of charcuterie options.
10. Clark County Historical Museum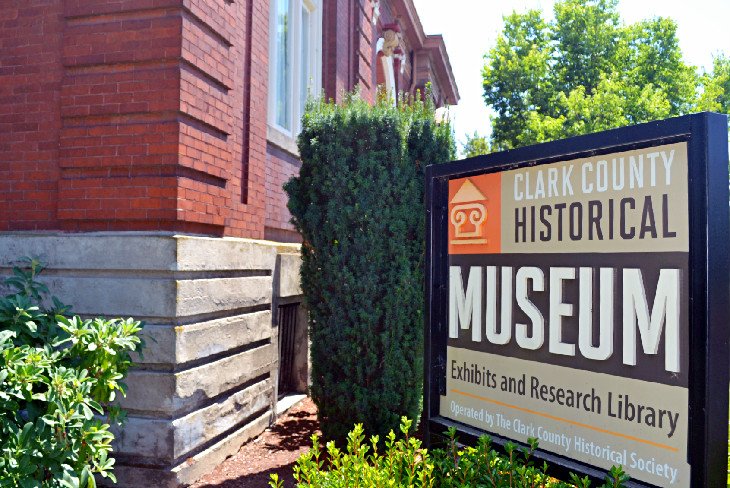 Open Tuesdays through Saturdays from 11am to 4pm, the Clark County Historical Museum provides fascinating insight on the long history surrounding the area. This is a great rainy-day activity (or any-day activity).
Exhibits at the museum touch upon all time periods of Clark County history ranging from native inhabitants to current cultural influences on the world. A variety of multimedia displays and presentations make this an engaging visit for the whole family.
During Vancouver's nice summer weather, the Clark County Historical Museum sponsors guided walking tours throughout the city on Fridays and Saturdays. Other fun programming at the museum includes a First Thursday Speaker Series and Summer Story Workshops.
Address: 1511 Main Street, Vancouver, Washington
Official site: http://www.cchmuseum.org/
Vancouver, WA - Climate Chart
Average minimum and maximum temperatures for Vancouver, WA in °C
J
F
M
A
M
J
J
A
S
O
N
D

8

0

10

1

13

3

16

4

19

8

22

10

25

12

26

12

23

9

17

5

11

3

8

1

PlanetWare.com
Average monthly precipitation totals for Vancouver, WA in mm.

148

123

107

78

67

44

20

27

45

83

160

162
More Related Articles on PlanetWare.com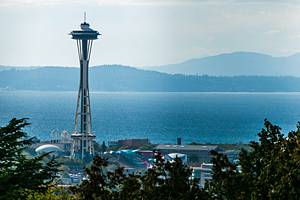 Other Cities in Washington: From the top small towns of Washington to the attractions of Seattle, the Evergreen State has many adventurous cities to explore. Places like Olympia, Bellingham, and Bellevue are all fun to visit on the west side of the state, and Spokane beckons for attention over on the east side. For even more fun, Yakima and Tacoma are also filled with family friendly activities.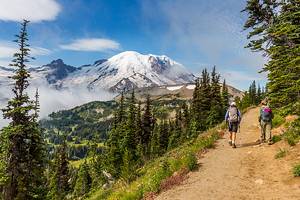 Exploring Washington's National Parks: The three different national parks in Washington will leave you falling in love with the state. The best hiking trails in Rainier connect nicely with the area's best campgrounds, and across the Puget Sound, the campgrounds and hiking trails in Olympic National Park provide unique environments to explore. For some more rugged travels into absolutely vertical environments, the best hiking trails in North Cascades National Park will leave you sleeping easy in the area's best campgrounds.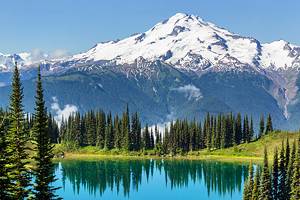 Other Adventures in Washington: Outside of the national parks, the state of Washington has many other awesome hiking trails and best campgrounds worth exploring. More hiking trails can be found in Mount St. Helens, and the best hiking trails in Spokane highlight a different side of Washington. For extra fun adventures, the best hot springs in Washington are worth traveling for, as are some of the state's best waterfalls.