England in Pictures: 23 Beautiful Places to Photograph
Think of England, and you'll no doubt conjure up images of centuries-old castles and palaces, quaint little villages, as well as that pleasant-to-look-at rolling countryside. Long one of Europe's top vacation destinations, this tiny island nation offers visitors no end of superb attractions and things to do – all of them camera-worthy.
To help you get the most out of your England travel itinerary, we've pulled together a great list of the most beautiful places to photograph around the country.
While no means exhaustive – there are countless more destinations and locations where you can snap a great selfie or memorable vacation photo – we're confident our list will ensure you capture the cream of the crop.
1. York, North Yorkshire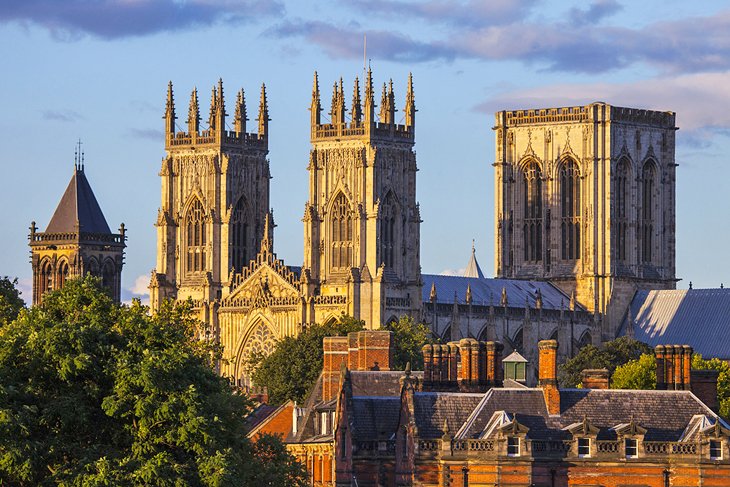 The cathedral city of York in North Yorkshire offers no end of superb photo opportunities. Highlights include the majestic York Minster, one of Europe's largest medieval churches (especially attractive as the sun sets), and the Shambles, a series of laneways and streets famous for their old homes and shops.
Be sure to also see the city's magnificent old walls, still intact and fun to explore on foot.
2. Yorkshire Dales National Park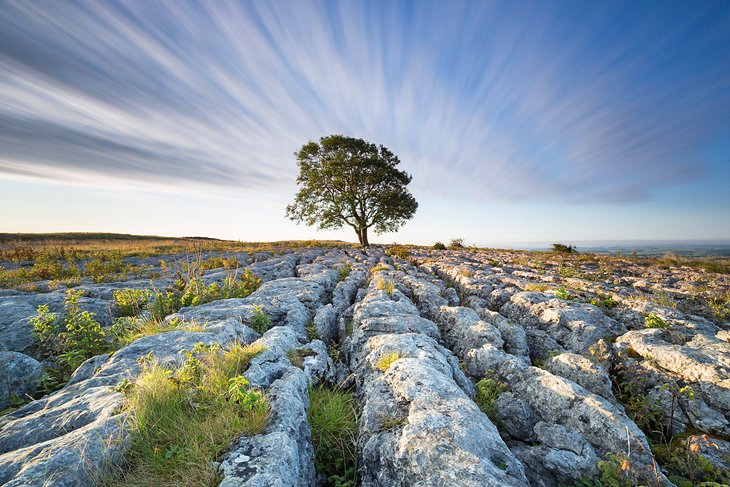 An easy hour drive east of York, beautiful Yorkshire Dales National Park is the quintessential English landscape.
A mix of windswept moors, lush green valleys, rolling hills, and quaint little villages, this stretch of countryside inspires photographers today the way it once inspired the country's greatest writers.
3. Windermere, Lake District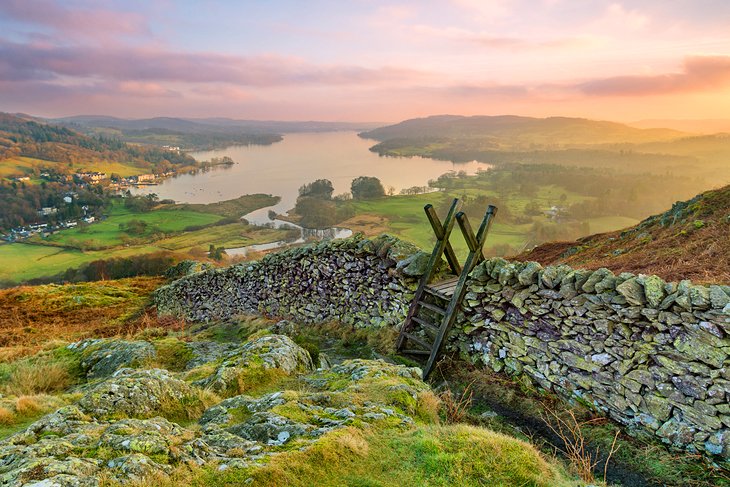 Considered one of the most scenic views in England, the vistas over lake Windermere have been attracting artists, writers, and tourists for decades.
Sunrise or sunset, head for any of the many trails that circumvent this beautiful body of water, and click away.
4. London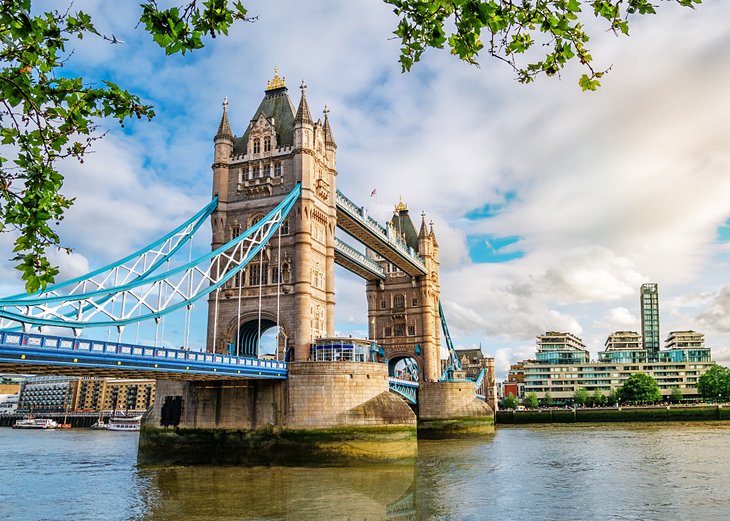 Despite its immense size and often huge crowds of tourists, it's surprisingly easy to find a quiet spot to photograph London's best known landmarks.
This photo of Tower Bridge, for example, was taken from Butler Wharf on the south bank of the Thames, an area of restored old warehouses and wharves that offers many great views over the city.
Accommodation: Where to Stay in London: Best Areas & Hotels
5. Bibury, The Cotswolds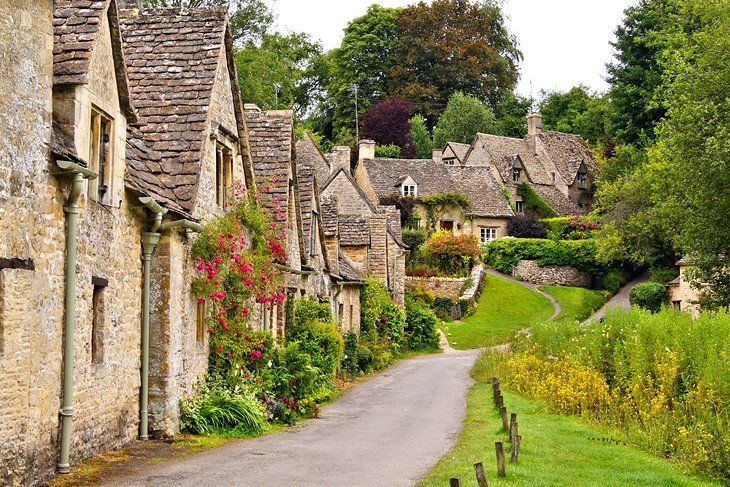 Another great place to capture a photo of classic English countryside is in the Cotswolds. Villages like Bibury in Gloucestershire, seen here, are a delight to explore and make for a wonderful weekend break.
They also offer a glimpse of what traditional country life must have been like in the old days, and often still is.
Read More: Best Villages in the Cotswolds
6. Oxford, Oxfordshire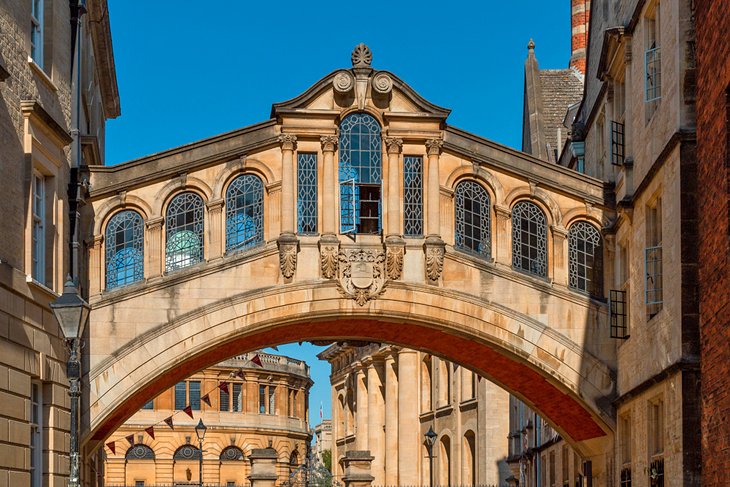 Famous as a place of learning since medieval times, the lovely city of Oxford is easy to explore on foot.
With camera (or phone) at the ready, just wander, and you'll stumble across picture-perfect scenes such as this one of the famous Hertford Bridge, aka "the Bridge of Sighs."
7. St. Michael's Mount, Cornwall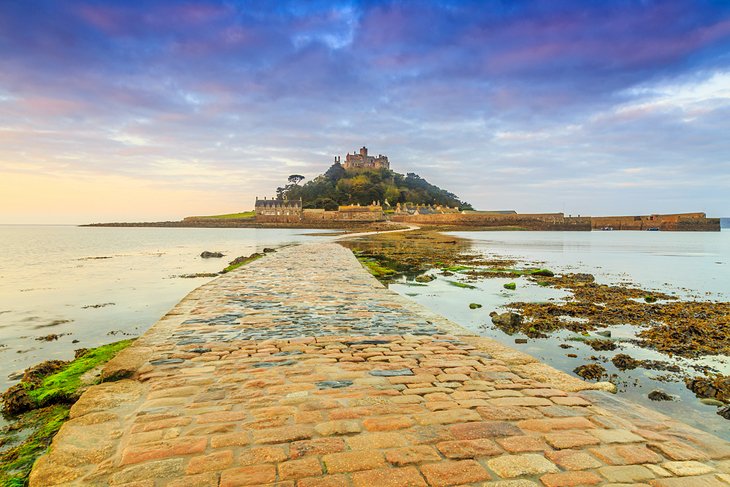 England's westernmost county, Cornwall, boasts no end of remarkable vistas to photograph.
A favorite is the incredible St. Michael's Mount (population: 35), a tiny island accessible from the mainland at low tide via an old stone cart path.
8. Land's End, Cornwall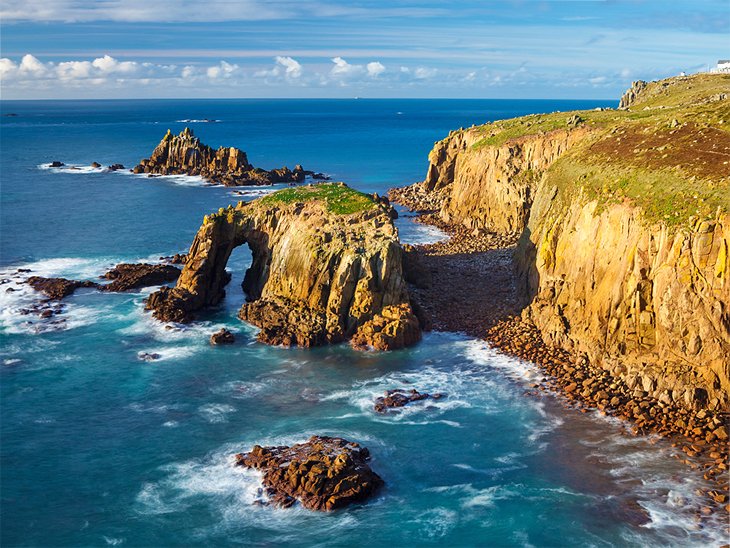 Just 30 minutes farther west of St. Michael's Mount, and you'll find yourself in Land's End, England's most westerly point.
Here, the sea has done its utmost to shape the rugged coastline into a veritable smorgasbord of potential photos, especially around the famous Enys Dodnan Arch and Armed Knight rock formations.
9. Seven Sisters Country Park, East Sussex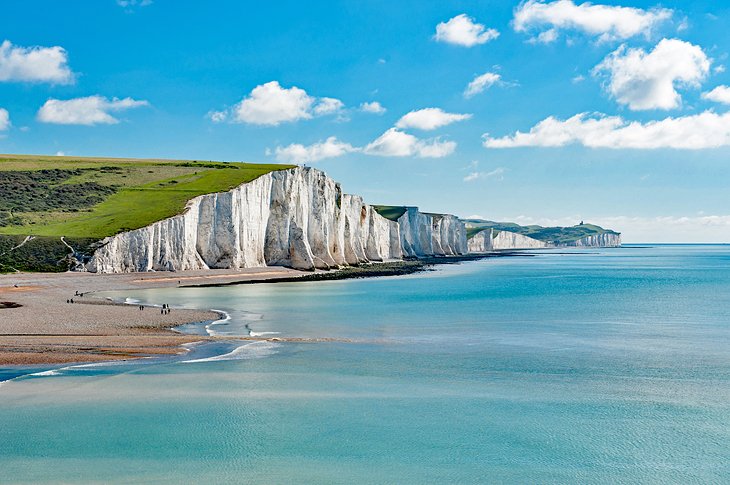 Some of the best views over the English Channel can be enjoyed in and around the attractive seaside town of Eastbourne in East Sussex.
From here, you can easily access Seven Sisters Country Park, famous for its (you guessed it) seven white cliffs and beautiful coastal vistas.
10. Corfe Castle, Dorset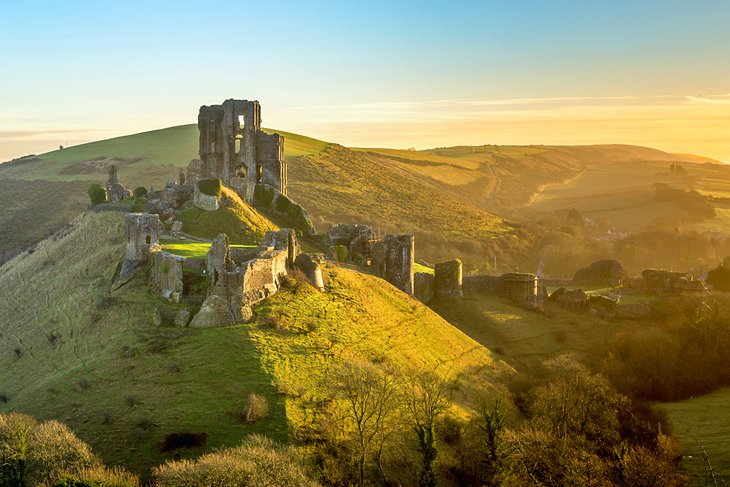 One of the most dramatic – and photogenic – scenes in all of England can be found in the charming old village of Corfe Castle.
Named after the 9th-century castle that overlooks the village, this popular tourist attraction also offers fantastic views over the surrounding Dorset countryside.
11. Durham, County Durham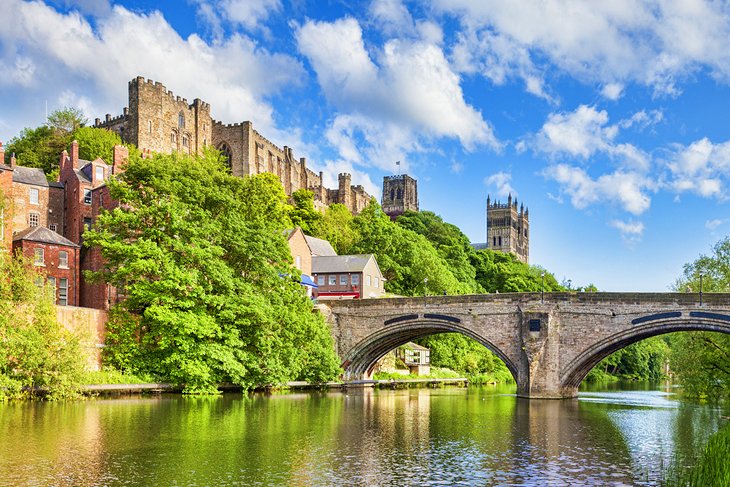 The charming city of Durham is home to a large number of historic buildings that are protected under its status as a UNESCO World Heritage Site.
After exploring the old medieval city center, head down to the banks of the River Wear and take a photo of the famous Framwellgate Bridge. With the castle and cathedral towering behind, it's simply breathtaking.
12. Peak District National Park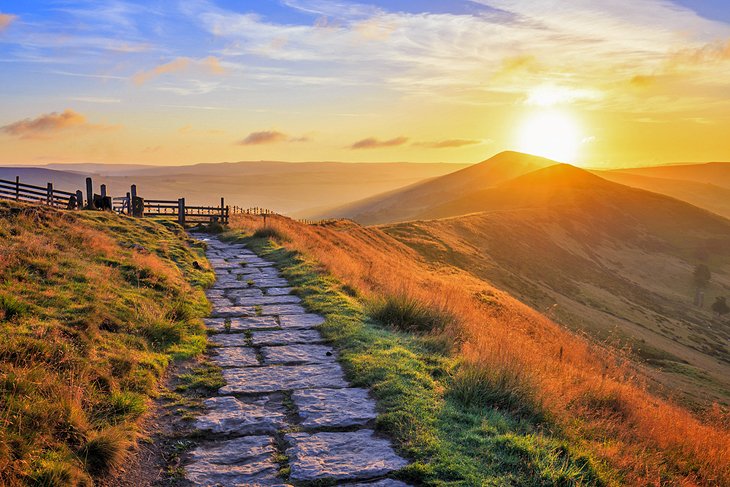 A short distance from the industrial city of Manchester is an area of outstanding natural beauty known as the Peak District. Now a national park, the region is all too often overlooked by tourists. This is a shame, as this easy-to-get-to destination offers no end of opportunities for those with a keen eye for a good photograph, such as this spectacular sunrise over Mam Tor.
13. Shaftesbury, Dorset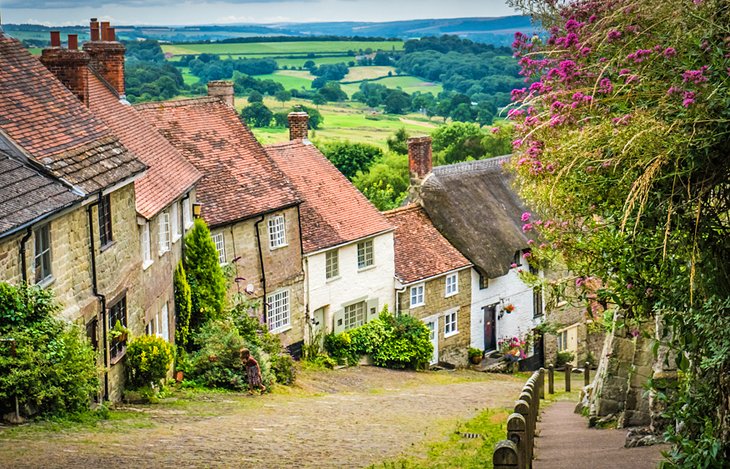 One of the most photographed villages in England, Shaftesbury is famous for its steep streets lined with old homes, many with traditional thatched roofs.
The best photos can be had at the top of Gold Hill, especially if you frame the lush green fields that surround the village in your shot.
14. Hadrian's Wall, Northumberland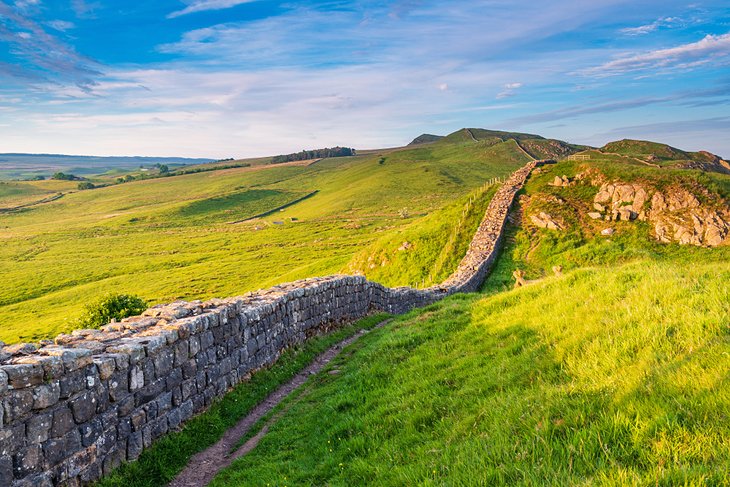 Built to keep the Scots out of England, the Roman-era Hadrian's Wall makes for a very dramatic photo.
While there's no shortage of great vantage points to consider, one of the best can be found at Caw Gap in Northumberland National Park.
15. Stonehenge, Wiltshire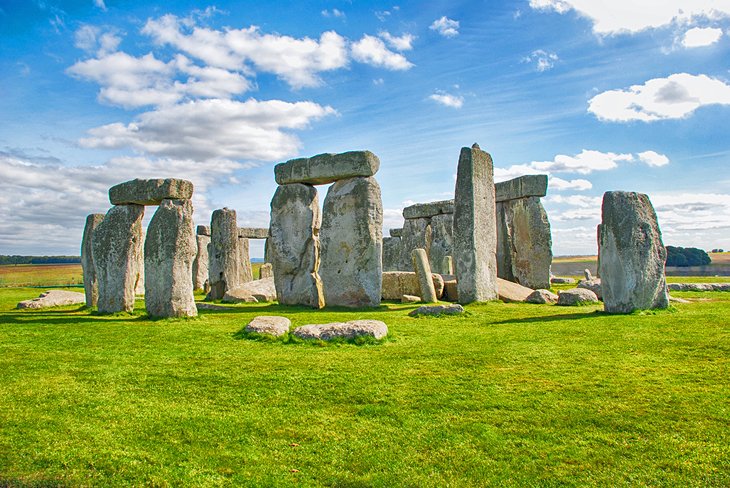 England's oldest heritage site, Stonehenge, has been a destination for travelers since it was erected more than 5,000 years ago.
While you can no longer get too close to these massive rocks, you can get close enough to take a great photograph. (Editor's Note: Book your admission ticket well in advance to avoid disappointment.)
Read More: From London to Stonehenge: Best Ways to Get There
16. Bath, Somerset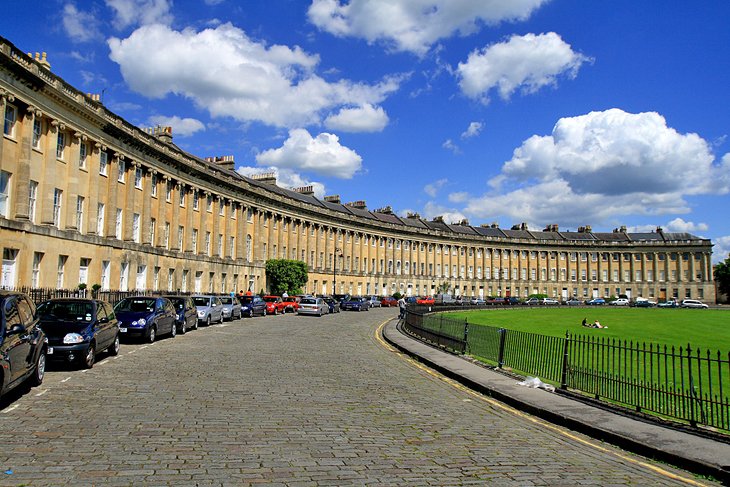 Bath's Royal Crescent is another much photographed street in England. While this beautiful city in Somerset can trace its history back to Roman times, it's the city's remarkably well-preserved Georgian architecture that most pleases the eye. Spend some time soaking up the sites of Bath and capturing great images.
Accommodation: Where to Stay in Bath: Best Areas & Hotels
17. Dover, Kent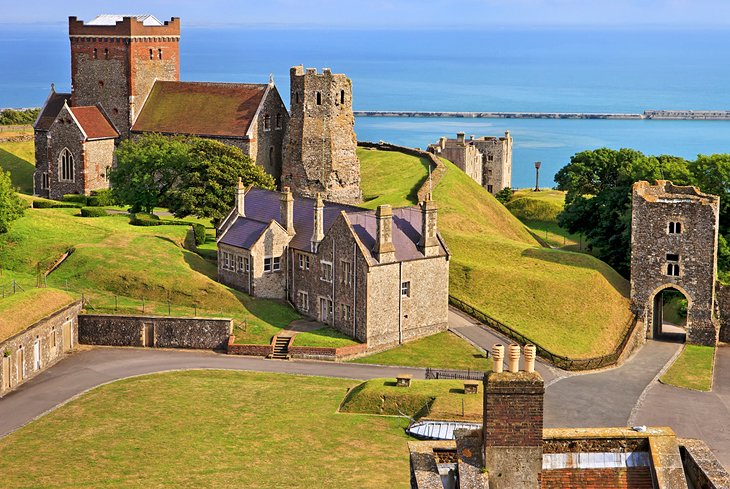 While famous for its dramatic white cliffs – seen from as far away as France on a clear day – Dover is also well known for its castle.
For the best views of Dover Castle, follow any of the many trails that wind around the surrounding fields, or find someone with a tour boat.
18. Cambridge, Cambridgeshire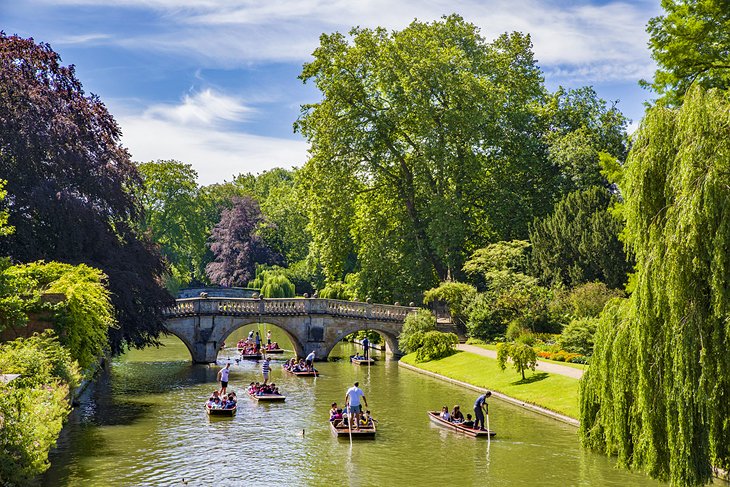 England's other seat of higher learning, Cambridge, is also worth visiting. Here, you'll enjoy no end of great photo ops, with one of the best being from Clare Bridge.
As in this photo, you'll see visitors being "punted" along the River Cam.
19. Bournemouth, Dorset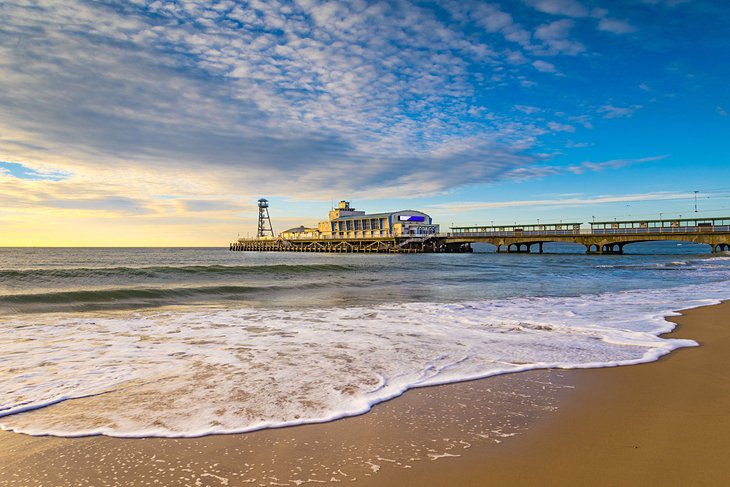 Widely regarded as England's poshest seaside town, beautiful Bournemouth in Dorset offers plenty of fun things to do.
Those in the know will get up early to catch a glimpse (and a photo) of Bournemouth Pier at sunrise and then enjoy a quiet stroll along the beach before the crowds arrive.
20. Bamburgh Beach & Castle, Northumberland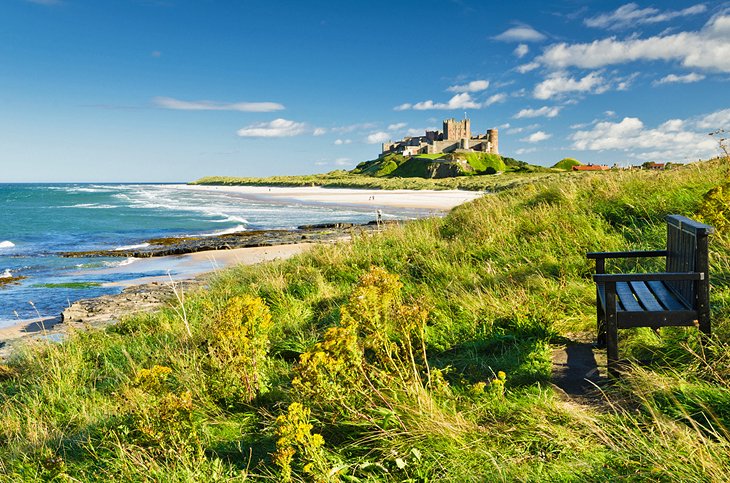 Speaking of English beaches, check out this incredible photograph of Bamburgh Beach in Northumberland.
You'll no doubt agree, it's the addition of the 7th-century Bamburgh Castle that really makes this photograph so incredible.
21. Isle of Wight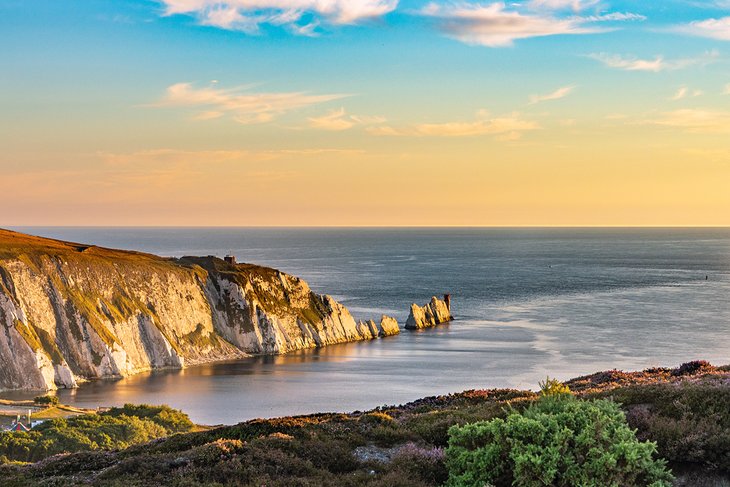 An easy ferry trip from the city of Southampton, the Isle of Wight offers numerous pleasing vistas for photographers. Our favourite place for a photo shoot is the famous Needles on the west side of the island.
Rising some 30 meters out of the sea, these chalk stacks protrude out of the English Channel in dramatic fashion. It's even more dramatic at sunset, when the white chalk seems to absorb the yellow-orange hues of the changing night sky.
22. Pulteney Bridge, Bath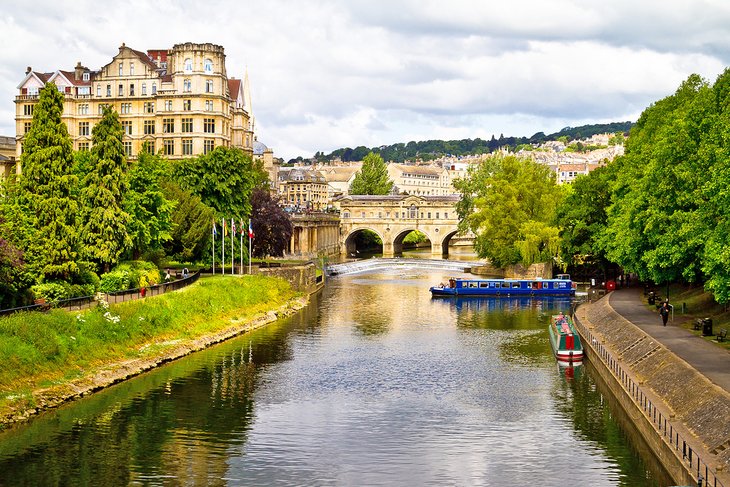 The city of Bath is so beautiful and photogenic that it's certainly worth another mention. One of the best spots for a photo is adjacent to Pulteney Bridge. Built in 1774, it straddles the Avon River and has been used as a backdrop for numerous period dramas, including the recent film adaptation of the film version of Les Misérables.
If time permits, be sure to follow the pathway along the Avon for another good view of the bridge, this time in the distance with the foreground occupied by attractive Georgian-era architecture.
23. Bristol's Bridge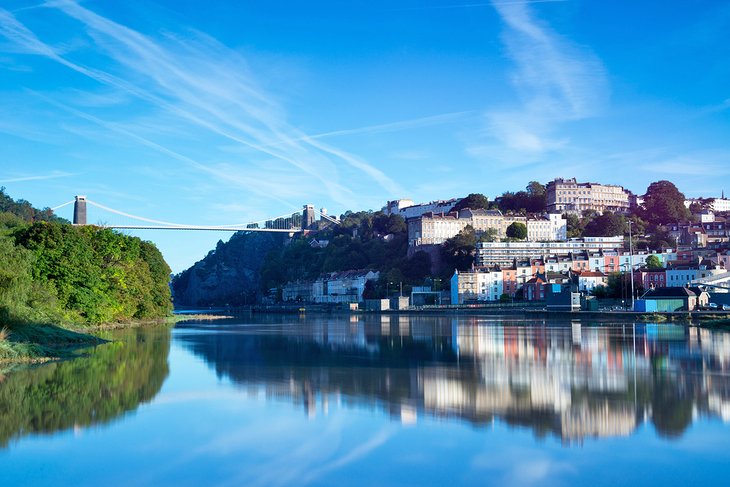 The English city of Bristol offers plenty of great snapshot-friendly vistas. One of the best known is another view of the Avon River. Here, the river dramatically cuts through the Avon Gorge, a 260-foot sheer drop.
Spanning the gorge is the equally impressive Clifton Suspension Bridge. Stretching 702 feet end-to-end, the bridge was built in 1864 and also offers superb views over the river. Be sure to also snap some pics from the visitor center.
Read More: Top-Rated Tourist Attractions & Things to Do in Bristol