19 Best Places to Visit in the UK
We may earn a commission from affiliate links ()
Consisting of England, Scotland, Wales, and Northern Ireland, the United Kingdom (UK) has long been one of Europe's most popular tourist destinations. The country's appeal has much to do with its diverse scenery and rich cultural heritage. The best places to visit in the UK include everything from beautifully preserved country estates and castles, to its many world-class art galleries and museums.
One of the greatest pleasures of a UK vacation, however, is just how easy it is to explore this fascinating and diverse country. Thanks to its size - the UK could easily fit into the state of Texas (with room to spare) - you can base yourself in cities such as London or Liverpool and simply take a train, bus, or ferry to explore other areas.
From the nation's capital, a 90-minute train ride is all it takes to access beautiful Salisbury, and a short bus ride or tour from here will take you to one of the country's most recognizable attractions, Stonehenge. And if you want to hop between the Scottish cities of Edinburgh and Glasgow, a one-hour train ride will deposit you in the heart of either city.
Plan your sightseeing adventures with our list of the best places to visit in the UK.
1. London: The UK's All-in-One Destination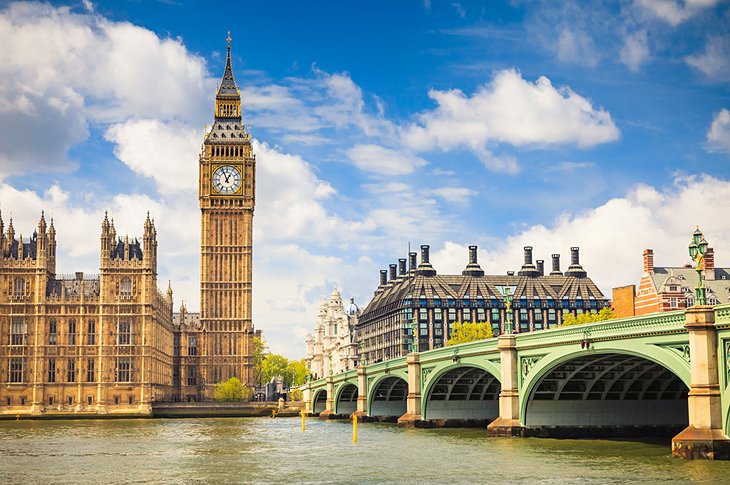 While it's possible to plan a trip to the UK without visiting London, it's certainly not to be advised. The nation's sprawling capital boasts plenty of attractions to keep you busy and beautiful resorts and hotels to make you comfortable..
For those interested in learning more about the UK's rich history, one of the top things to do in London is visit the Tower of London. Located beside the spectacular Tower Bridge on the banks of the River Thames, this former palace and prison includes highlights such as the iconic 1,000-year-old White Tower, with its fascinating displays of armor and weaponry, and the Jewel House, home to the Crown Jewels.
Fans of Britain's Royal Family will want to head to Buckingham Palace, London's Royal home since Queen Victoria's reign. Here, you can enjoy the colorful pomp of the Changing of the Guard or even take a tour of the Palace's State Rooms (be sure to book in advance as they're only open for a few weeks each year).
2. Edinburgh: Scotland's Capital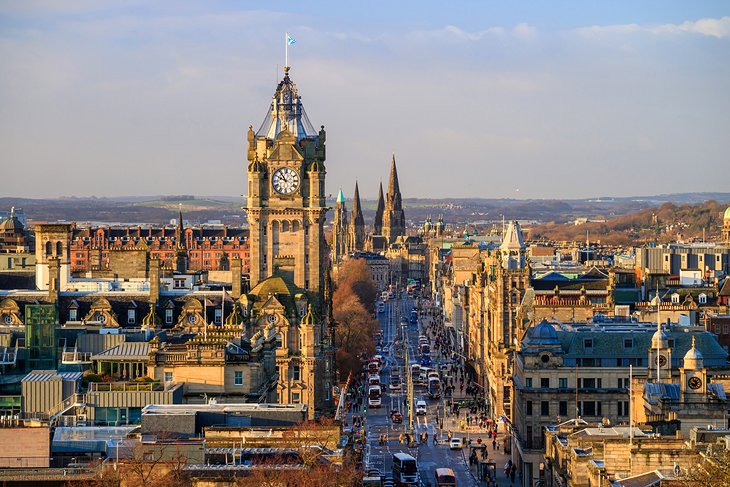 One of Scotland's most attractive cities, the capital city of Edinburgh is also one of the UK's most visited destinations. Popular for its many well-preserved historic buildings, Edinburgh is perhaps best known as the home of the majestic Edinburgh Castle.
Perched high above the old city on a rocky promontory, this 13th-century royal fortress includes highlights such as the famous One O'Clock Salute, held daily at Half Moon Battery, as well as the Scottish Crown Jewels in the Royal Palace. Also worth seeing are the Scottish National War Memorial and the famous Stone of Destiny (the Stone of Scone), only returned to Scotland after being held for 700 years in London.
From the castle, it's easy to explore the other most important historic sites in the city, most notably the Old Town's Royal Mile with its fine architecture, boutique shops, cafés, restaurants, and art galleries. It's also where you'll find the splendid old Palace of Holyroodhouse.
3. Roman-Era Bath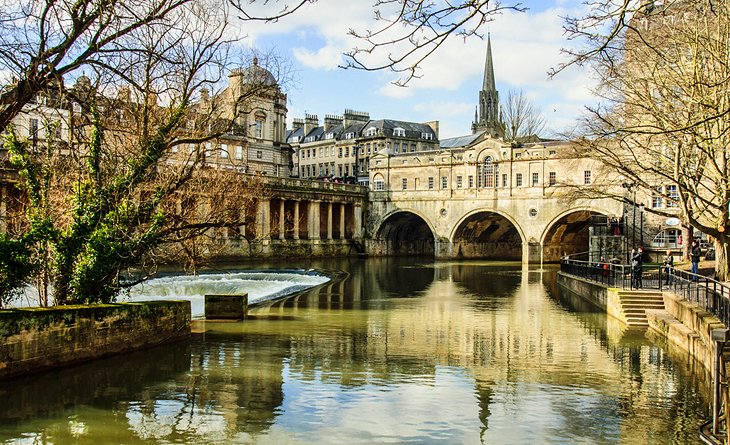 Although one of the UK's smaller cities, Bath more than makes up for its diminutive size with a multitude of things to see and do. Named after its famous Roman Baths, this beautiful city has been luring visitors to its healing waters for more than 2,000 years.
Gushing from three hot springs, the water-known to consist of 43 different minerals, hence its curative properties-travels upwards some 3,048 meters at a rate of 275,000 gallons per day, before spilling out at a consistent 46.5 degrees Celsius. While it's not possible to bathe in the original Roman Baths, a number of nearby spas – most notably the superb Thermae Bath Spa – offer guests the chance to enjoy the city's famous waters.
4. Ancient Stonehenge and Medieval Salisbury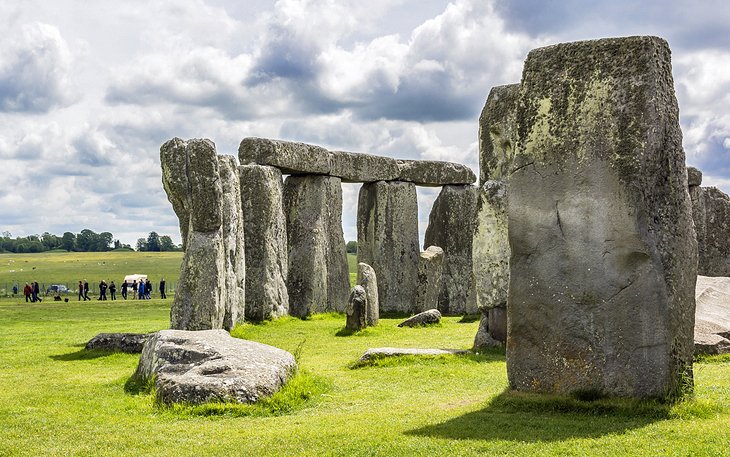 One of the planet's oldest World Heritage Sites, Stonehenge has been a place of pilgrimage for more than 4,500 years. It was believed to have been erected as a place of worship, but these days, the crowds consist of tourists drawn by the sheer scale of this magnificent monument to mankind's ingenuity.
It's a sprawling site, covering an area of more than 20 square kilometers and boasting a state-of-the-art visitor center. Here, you can catch a fascinating glimpse not only into the construction of Stonehenge, but also its history since then. Plan ahead and purchase a timed ticket for the day of your visit.
5. Royal Windsor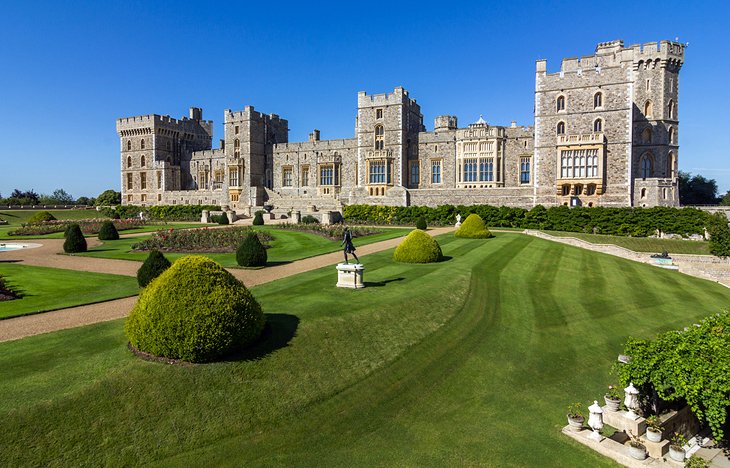 The historic town of Windsor, conveniently located a short train ride west of London, offers plenty of fun things to do for tourists. In addition to its lovely Thames-side setting and the many medieval half-timbered buildings along its quaint old cobblestone laneways, it's also home to spectacular Windsor Castle, the most famous of the UK's royal castles.
This grand old castle has served as the summer residence of British royalty for more than a millennium. It was started by William the Conqueror in 1078, and is the world's largest inhabited castle. Highlights include the splendid State Apartments containing the Queen's Gallery and dining hall, each with magnificently painted ceilings and woodcarvings, and St. George's Chapel, famous as the home of the Knights and Ladies of the ancient Order of the Garter.
When you've had your fill of these historic buildings, be sure to also spend time exploring the castle's large and beautiful grounds, almost 10 kilometers long. You'll enjoy some truly memorable panoramic views over Windsor and its castle.
6. Idyllic England: The Cotswolds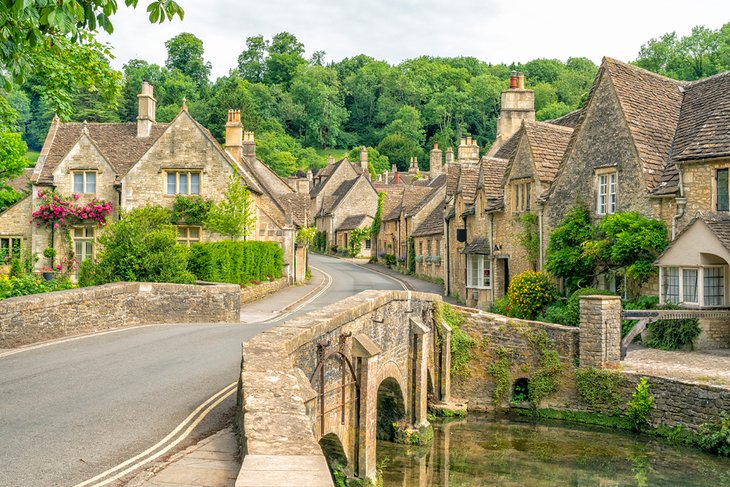 Covering almost 1,287 square kilometers of pristine countryside, the beautiful Cotswolds is undoubtedly one of the most photographed corners of England. Its unrivaled pastoral scenery has earned it a reputation as one of the most beautiful places in the UK, ranking highly on many a traveler's bucket list.
Easy to get to from London and close to the popular tourist attractions of Bath and Bristol, the Cotswolds includes some of the best parts of the counties of Oxfordshire, Gloucestershire, Somerset, Wiltshire, Warwickshire, and Worcestershire.
Travelers flock here to experience a true taste of rural English life, and to explore its many quaint villages and idyllic pasturelands. Be sure to include the idyllic village of Bourton-on-the-Water on your Cotswolds itinerary. Nicknamed the "Venice of the Cotswolds," it has a charming river setting and well-preserved cottages, some dating back to the 15th century, that just beg to be photographed.
One of the most popular ways to do this is via the area's extensive trail network, including the excellent 16-kilometer-long Cotswold Way. Other fun things to do include horseback riding and biking, or simply soaking up the history of popular market towns such as Castle Combe or Tetbury.
7. The Magical Lake District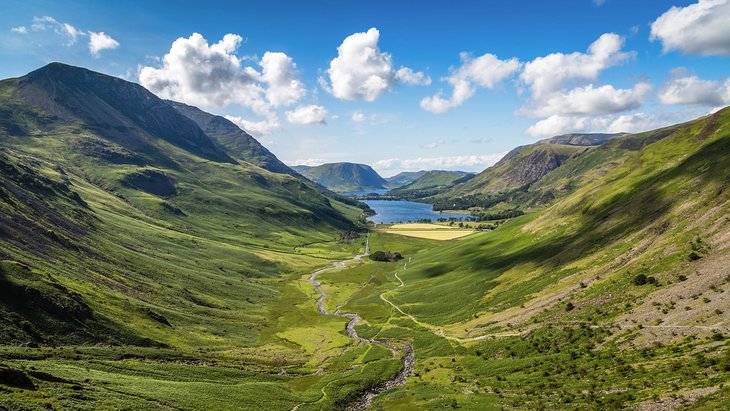 Located in the northeast of England not far from the border with Scotland, the spectacular Lake District in Cumbria covers an area of 1,448 square kilometers. Not only is it considered one of the most magical places to visit in the UK for its beautiful scenery, its reputation as a place of romance and great culture will forever be associated with its most famous former resident, Beatrix Potter.
In fact, it was Potter who led the way with the conservation efforts that have preserved so much of the Lake District when she bequeathed her estate to the National Trust. Her one-time home near Sawrey, Hill Top, can (and should) be visited for its exhibits and artifacts.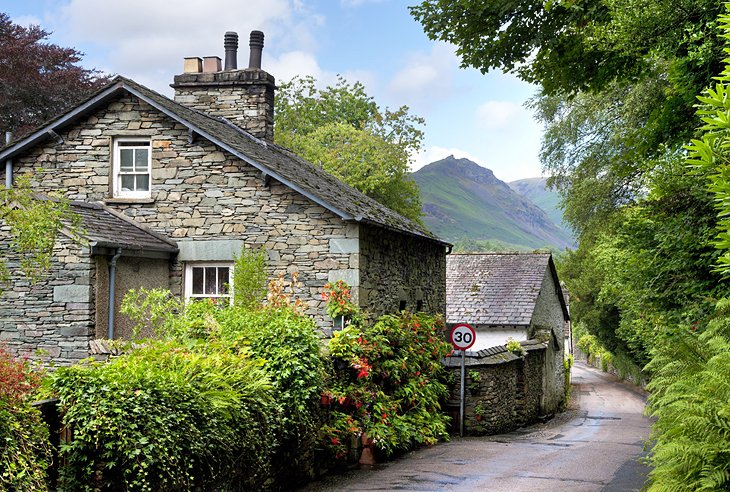 Her legacy also set the stage for the establishment of Lake District National Park. Encompassing 12 of the country's largest lakes (Windermere and Ullswater are the biggest), this beautiful region is another famous place in the UK that's great to explore on foot. All told, the park boasts more than 3,218 kilometers of hiking and walking trails.
8. Medieval York and its Minster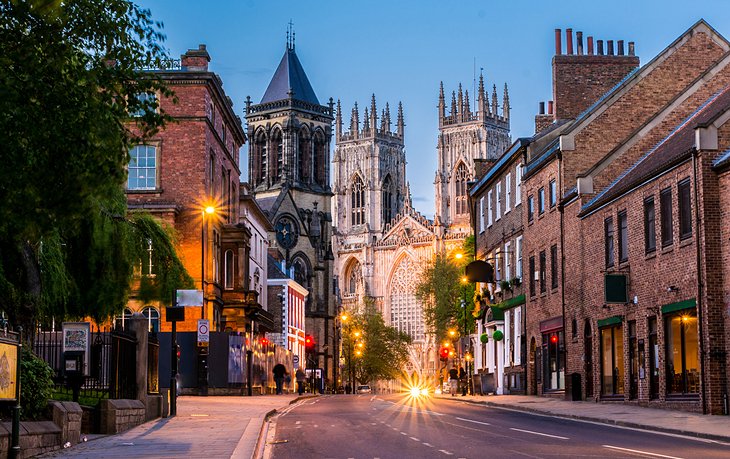 One of northern England's most popular tourist destinations, the medieval city of York, long the ecclesiastical capital of the Church of England, boasts one of the country's most magnificent cathedrals. The country's largest medieval church, York Minster can trace its roots back to the spread of Christianity in the 3rd century, although the splendid present Gothic structure was built almost 1,000 years later.
Highlights of a tour include the opportunity to view its 14th-century stained glass windows, plus the richly decorated interiors of the choir and north transept. Also worth a visit is the crypt, which contains parts of the original 11th-century church the cathedral now stands on.
Other landmarks worth exploring are the ancient City Walls, which stretch almost five kilometers around the old medieval city center. Along the way, you'll enjoy excellent views over The Shambles, a narrow 14th-century roadway, famous for its fine old timber-framed buildings, many of which hang over the street below. It's also an area known for its many restaurants and tearooms, as well as its many boutique shops and galleries.
9. The University Towns of Cambridge & Oxford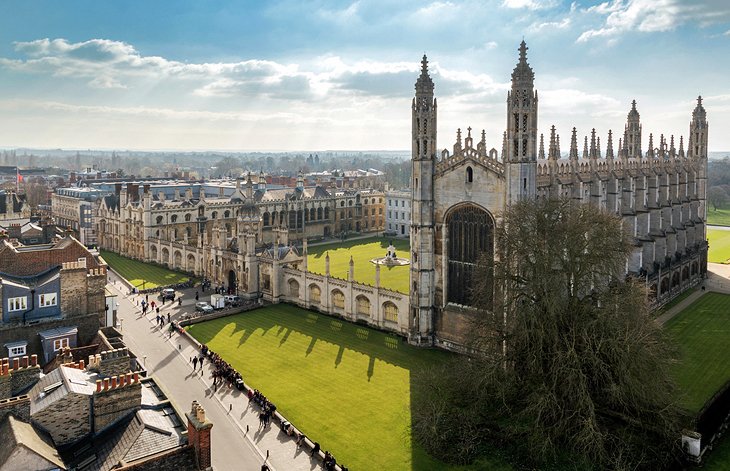 The UK has long been a center of learning, with two of its most famous university towns also ranking highly as tourist destinations. An easy commute north of London – and just 128 kilometers apart – Cambridge and Oxford have for centuries been rivals for the title as the country's top academic establishment, a rivalry celebrated during the famous rowing event, The Boat Race, which takes place each spring on the River Thames.
Despite this generally good-spirited rivalry, each location offers plenty of attractions to make them worthwhile additions to your UK travel itinerary. Highlights of a visit to Cambridge include the chance to wander the UK's largest collection of preserved historic buildings, many of them located within an easy walk of Cambridge University's 31 colleges, the oldest of which was founded in 1284.
In addition to touring the stunning college grounds (only a handful of the university's buildings offer tours), visitors to Cambridge should also take a punt along the River Cam, as well as explore the old town center.
10. England's Pilgrimage City: Canterbury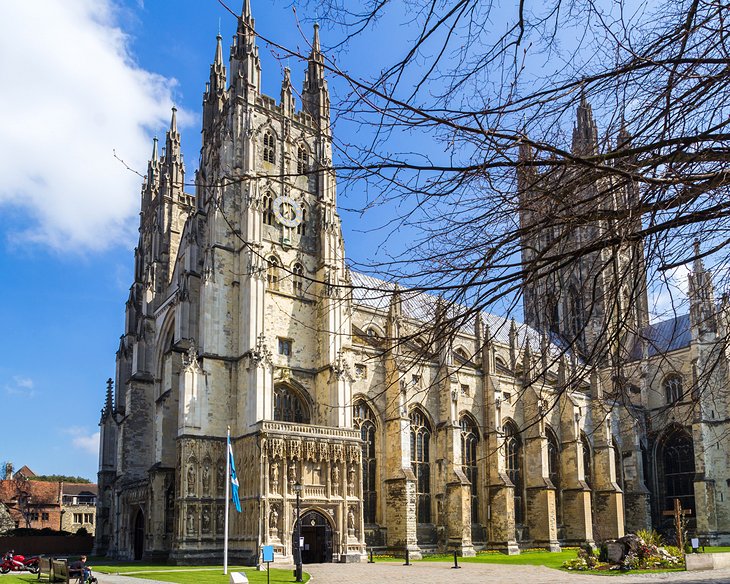 Pay a visit to historic Canterbury in Kent, and you'll soon discover why this beautiful city continues to be such a draw for visitors to the UK. An easy hour's train ride from central London (or just minutes away from the EuroTunnel), Canterbury has been a draw for pilgrims for more than 1,500 years, ever since St. Augustine first started converting pagan Anglo Saxons to Christianity here in AD 597.
The city's most famous attraction is Canterbury Cathedral, home of the Archbishop of Canterbury. Now a UNESCO World Heritage Site, this stunning cathedral offers plenty to see, from the intricately carved masonry of its exterior to its magnificent interior, a highlight of which is the beautiful choir with its statues of six English kings. Also of note are the exquisite Miracle Windows, dating from the 12th century and depicting scenes from the life of murdered Archbishop Thomas Becket.
Afterwards, be sure to spend time wandering the pedestrianized area of Old City Canterbury with its many preserved, historic timber-framed buildings, particularly along Mercery Lane.
11. Loch Ness and Inverness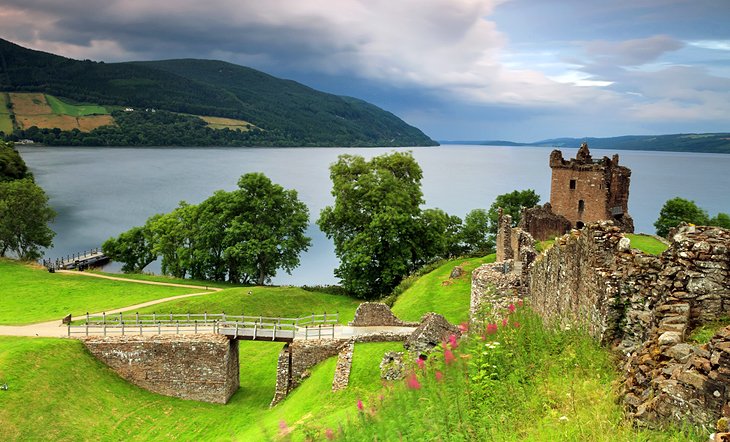 Despite the fact that the legends of mythical monsters have largely been debunked (just don't tell the locals), spectacular Loch Ness remains an extremely popular tourist attraction for travelers heading to Scotland. While it's unlikely you'll encounter any monsters, you will, however, be rewarded with seeing some of the UK's most beautiful scenery.
Highlights of Loch Ness include the ruins of Urquhart Castle. Set overlooking the loch, it's one of Scotland's largest fortifications (the current structure dates from the 14th century). For those wanting to learn more about the area's many legends, the Loch Ness Centre and Exhibition recounts its history, along with that of its monster, including details of ongoing searches for the elusive creature.
A little farther north is Inverness. This lovely city boasts numerous excellent attractions, including Inverness Castle, the Inverness Museum and Art Gallery, and the late 19th-century St. Andrew's Cathedral.
12. Northern Ireland's Giant's Causeway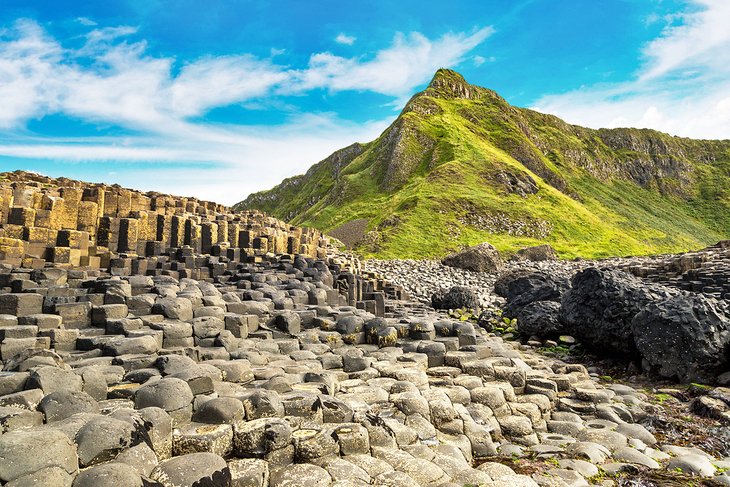 It's sometimes a little too easy to forget that the UK includes a tiny little piece of Ireland. Northern Ireland, consisting of the northeast corner of the "Emerald Isle," can easily be included on a trip to either country, and is well worth taking the time to explore. By far the best-known of Northern Ireland's attractions is the magnificent Giant's Causeway, a stunningly beautiful natural feature that looks anything but natural.
Just a short drive from the capital of Belfast, this UNESCO World Heritage Site is made up of unusual columns of layered basalt that jut upwards out of the sea and shoreline like some giant's staircase, hence their name. All told, there are some 4,000 of these polygonal-shaped steps to see and clamber over. Formed over 60 million years ago during a period of intense volcanic activity, it's a truly impressive sight, and easy to see how local legends of giants could so easily have sprung up as a result.
13. Liverpool: Home of The Beatles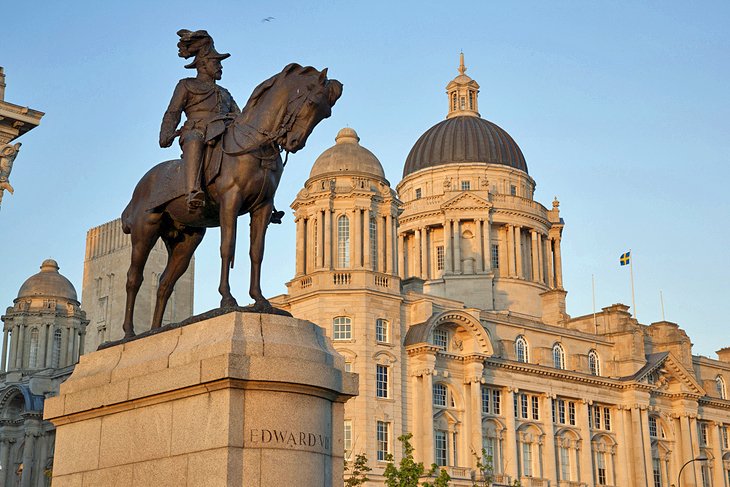 Liverpool, under three hours away from London by rail, offers plenty of cultural excitement for the curious traveler. It's also well-known for its role in giving rise to the English music legacy, not least because of its association with the Beatles.
Music fans are drawn here first and foremost for "Fab Four"-related attractions, such as The Beatles Story located in the renovated Albert Docks area. Also worth seeing are the famous Cavern Club, where the band made its debut in 1961, as well as the former homes of John Lennon and Paul McCartney. Numerous walking tours and bus tours of Beatles sites are also readily available.
Other great reasons to visit Liverpool include its many historic buildings, lovely gardens, and parks, as well as great museums such as the Merseyside Maritime Museum, the Museum of Liverpool, and world-class art galleries like the Walker Art Gallery and the Tate Gallery.
14. Manchester: England's Football Mad City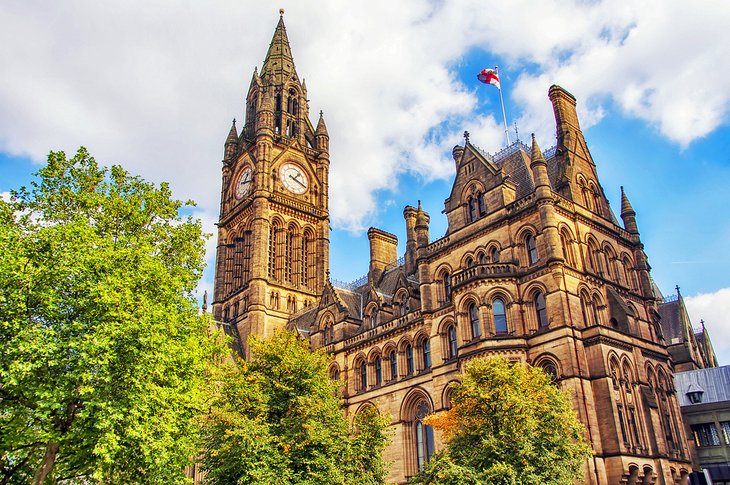 Thanks to its international airport, Manchester is often the first stop for many visitors planning to explore northern England, Scotland, or Wales. It's especially popular for fans of the sport of football (that's soccer to those from the US).
Manchester is, in fact, home to two top football clubs: Manchester United and Manchester City. Both are well represented in the must-visit National Football Museum, as are other popular teams from around the UK. Along with displays of memorabilia, trophies, and clothing, fun short movies explain the sports history and capture many of its defining moments.
Be sure to also visit at least one Manchester club's stadium, too. The best known is Manchester United's Old Trafford grounds, though Manchester City's Etihad Stadium is also worth seeing. Both offer fascinating tours and behind-the-scenes access. Better still, try to visit when there's a game on!
Other notable things to see and do in Manchester include Castlefield, popular for its well-preserved Victorian houses, canals, and Roman ruins. It's also popular to explore on foot for its many old warehouses now serving as trendy shops, hotels, and restaurants.
15. Cardiff: The Capital of Wales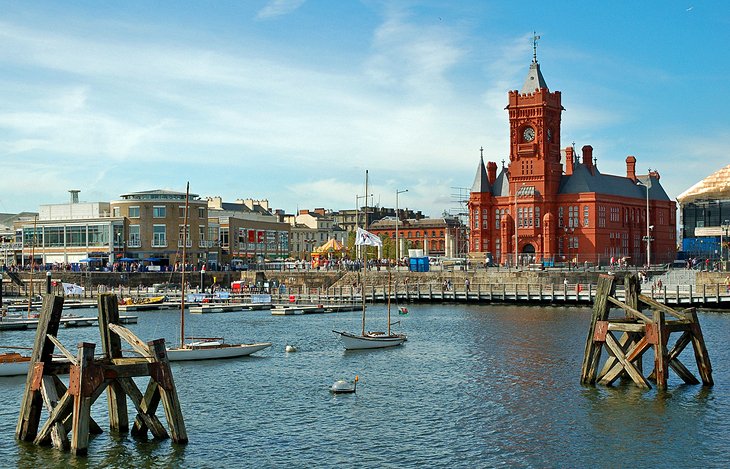 Despite being much smaller than both Scotland and England, Wales is home to some of the UK's top attractions. Interesting things to do here range from exploring the breathtaking scenery and enjoying outdoor adventures in its national parks to visiting its historic castles.
One of the best places to sample a little of everything that Wales has to offer is the country's capital, Cardiff, with most travelers beginning their visit at Cardiff Castle. Located in the middle of the city and built on the ruins of an ancient Roman fort, parts of the current structure date as far back as 1090, with much of it restored in the 1800s. Highlights include the State Apartments, the Clock Tower, the Chapel, and a spectacular Banqueting Hall with its fine murals.
Afterwards, be sure to spend time wandering the city's many old Victorian shopping arcades, the best of which can be found around The Hayes. Also worth checking out is Cardiff Bay. One of the UK's largest redevelopment projects, this vast area is now home to numerous fine restaurants, theaters, galleries, and shopping opportunities, many of them housed in former warehouses on lovely Mermaid Quay.
16. The Channel Islands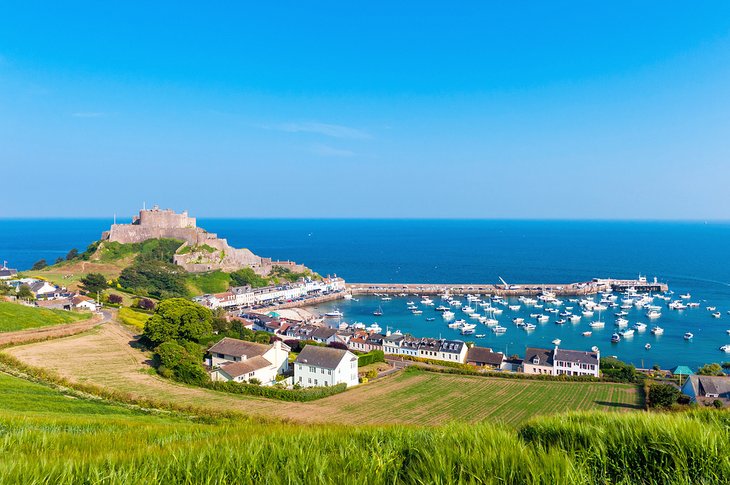 Although just 14 miles offshore from France, the Channel Islands have been a British territory since 1066. One of the most picture-perfect destinations in the country, it not only boasts a milder climate, but offers a great place to visit that doesn't get the large crowds like other parts of the country.
The Channel Islands comprise Jersey (the largest island), Guernsey, Alderney, Sark, and Herm (the smallest) – along with numerous other even tinier islands. The intrepid traveler will also be rewarded with everything from quaint seaside towns and villages to explore, historic castles and ruins (sometimes one and the same), as well as outdoor adventures and wildlife spotting.
17. Glasgow & Loch Lomond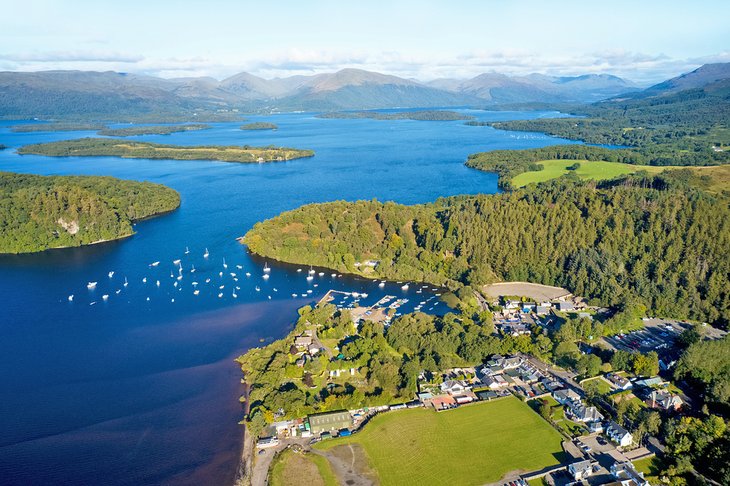 The Scottish city of Glasgow is a great place to visit for those who enjoy a mix of cultural attractions and the great outdoors. Once you've had your fix of historic sites such as Glasgow Cathedral and the museums of the University of Glasgow, among others, head out to explore nearby Loch Lomond.
Loch Lomond was dubbed "The Queen of Scottish Lakes" by famed writer Walter Scott, and it's here you'll see Ben Lomond and the beautiful Trossachs' countryside. Trossachs National Park includes Loch Lomond itself and covers some 720 square miles of prime hiking and biking country.
18. Snowdonia: Wales' Biggest Mountains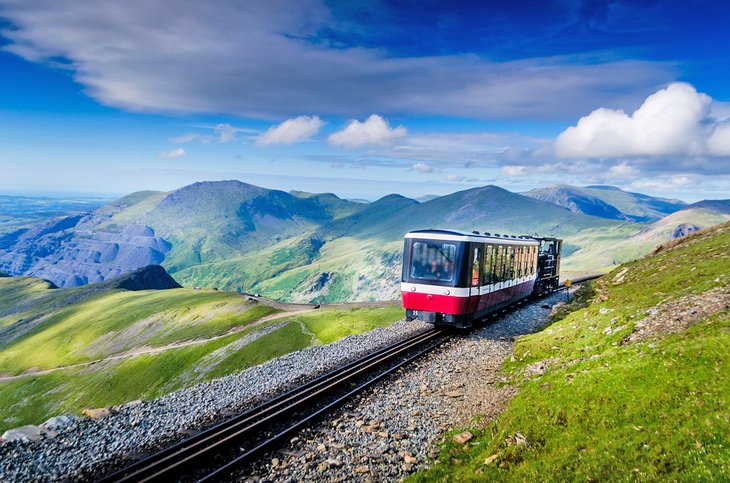 Not only does the Snowdonia region boast some of the most remarkable scenery in Wales – and that's saying something, as it really is a beautiful country – it's also home to the UK's second largest national park: Snowdonia National Park. Spread across nearly 830 square miles, the park is as big a draw for adventurers as it is those seeking a pleasant and not-too-exhausting day trip.
On the one hand, hikers can choose from a variety of trails that wind their way up (and down) Mount Snowdon itself, spending a full day tackling as difficult a route to the top as they desire. And those who want to see the spectacular views from the top without all the hard work can take the Snowdon Mountain Railway.
19. Belfast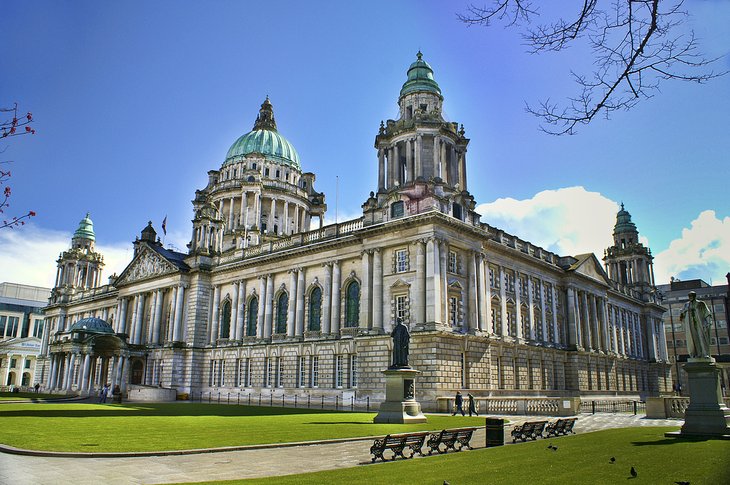 Once omitted from the itineraries of most travelers to the UK, Belfast, capital city of Northern Ireland, has in recent years become something of a must-see destination. Not only are there numerous historic attractions and cultural experiences to enjoy, but the city's people have the same welcoming attitude that the European nation of Ireland to the south is known for.