12 Top-Rated Attractions & Things to Do in Birmingham
We may earn a commission from affiliate links ()
Birmingham is Britain's second largest city, and its location in the West Midlands makes it a great place to begin exploring the Cotswolds and Malvern Hills areas – especially by canal. Birmingham's canals were a byproduct of the Industrial Revolution that saw the city boom, and today this extensive canal network is used mostly for pleasure boating.
The city in fact has more canals than Venice, with one of the top fun free things to do in Birmingham being exploring the preserved canals and historic buildings of the iconic Gas Street Basin. These days, the city is best-known for its jewelry and food stuffs, as well as its numerous cultural activities and festivals. One of the best of these is one of the world's largest St. Patrick's Day Parades.
Just 20 miles southeast of Birmingham is Coventry, the center of Britain's motor industry and a delightful place to visit on a day trip.
To ensure you can cram as much as possible into your England Midlands' travel itinerary, be sure to refer to our list of the top attractions and things to in Birmingham.
See also: Where to Stay in Birmingham
1. Explore Victoria Square & the City Center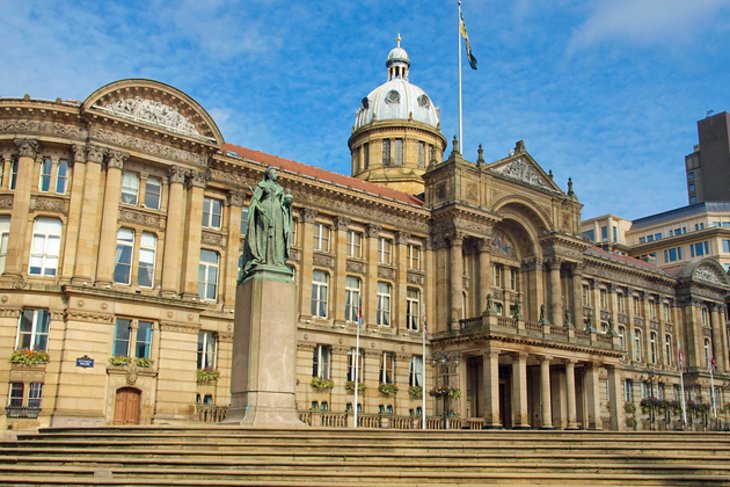 The heart of Birmingham revolves around the pedestrian-friendly Victoria Square, an area that can be explored via the Birmingham City Centre Path. Along the way, you'll discover the attractive old Town Hall, built in 1832 and a masterpiece of Victorian architecture. Resembling a Roman temple, this impressive structure features 40 ornate Corinthian columns made of Anglesey marble.
It's been the center of the city's music scene since hosting the first performance of Mendelssohn's Elijah in 1847. Nowadays, its impressive Symphony Hall, with its world-class acoustics and stunning auditorium, regularly features A-list singers and performers and is also home to the City of Birmingham Symphony Orchestra.
Adorning the forecourt are two memorials, one to Queen Victoria and another to inventor James Watt. The Renaissance-style Council House (1874), with its famous "Big Brum" clock (a slang phrase for Birmingham) is close by.
Other old-city sites to visit include pedestrian-only Chamberlain Square and the Central Library. The library is home to the largest Shakespeare collection outside the United States (50,000 volumes in 90 languages).
Just a short stroll northeast of the city center is the Coffin Museum. This fascinating attraction showcases the history and traditions of coffin making and funerals, and is well worth including on your Birmingham travel itinerary. Guided tours are available.
2. Take a Tour of Birmingham Museum & Art Gallery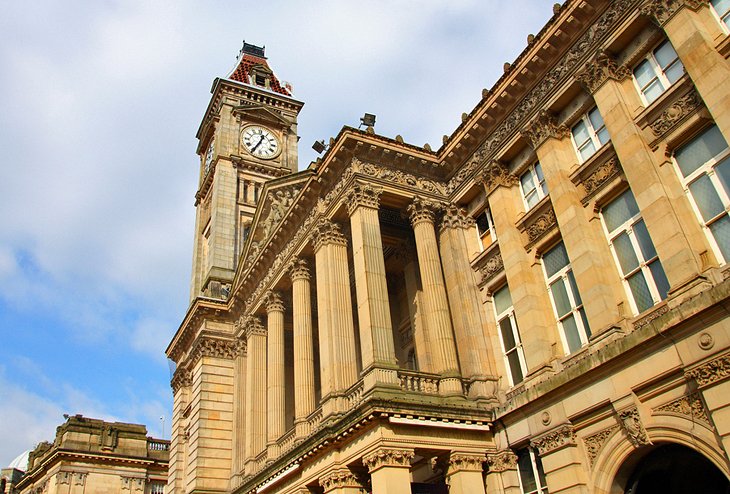 The Birmingham Museum and Art Gallery, opened in 1885, is considered one of the finest such museums outside London. Its art treasures include a collection of works by Pre-Raphaelite painters, as well as artwork from the 17th to 19th centuries and sculptures by Rodin and James Tower.
There are also interesting displays related to the city's history, including archaeological finds dating back to the Stone Age, along with the impressive Pinto Collection, with its 6,000-plus toys and other items made of wood. A gift shop is located on-site, and if you're interested in a great high tea experience, the exquisite Edwardian Tearooms is worth a visit.
3. See the Blooms at The Birmingham Botanical Gardens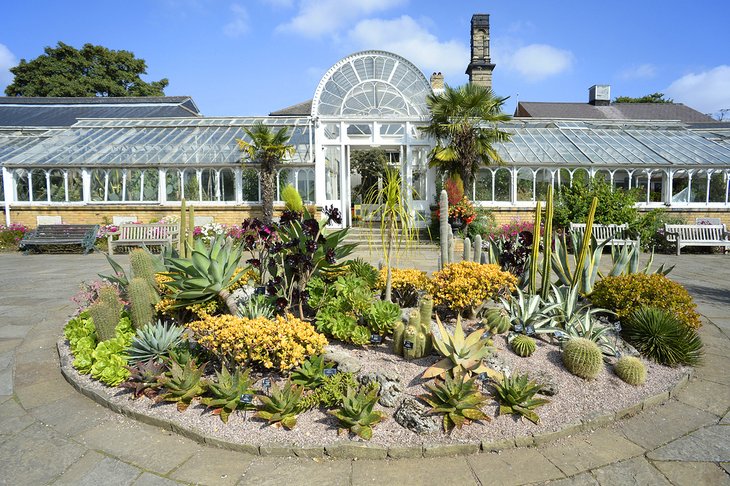 Another great tourist attraction that should be included on your West Midlands travel itinerary is The Birmingham Botanical Gardens. Spread across 15 acres in the affluent suburbs of Edgbaston, these 19th-century gardens are easy to get to from the city center and home to countless species. A visit is very much like stepping back in time, thanks to the perfectly preserved Victorian-era glasshouses and other period park features.
4. Get Smart at Thinktank, Birmingham Science Museum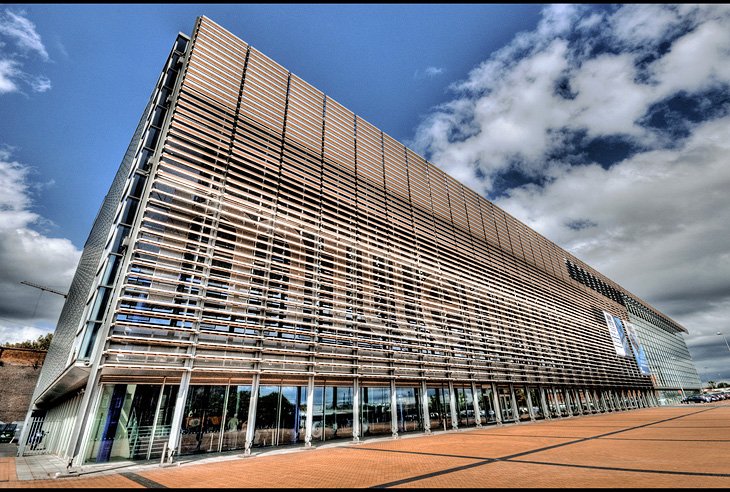 Families traveling with budding young scientists won't want to miss Thinktank, Birmingham Science Museum. This award-winning museum includes a large number of fascinating science-related exhibits, many of them hands-on and interactive.
Highlights include an impressive collection of steam-powered machines, from locomotives to tractors, as well as industrial machinery, many related to Birmingham's important role as an industrial center through the centuries. Other fun displays include a chocolate packaging machine and the Spitfire Gallery, with its authentic WWII-era aircraft (including one of 10,000 Spitfires made locally).
5. Take the Family to the National SEA LIFE Centre Birmingham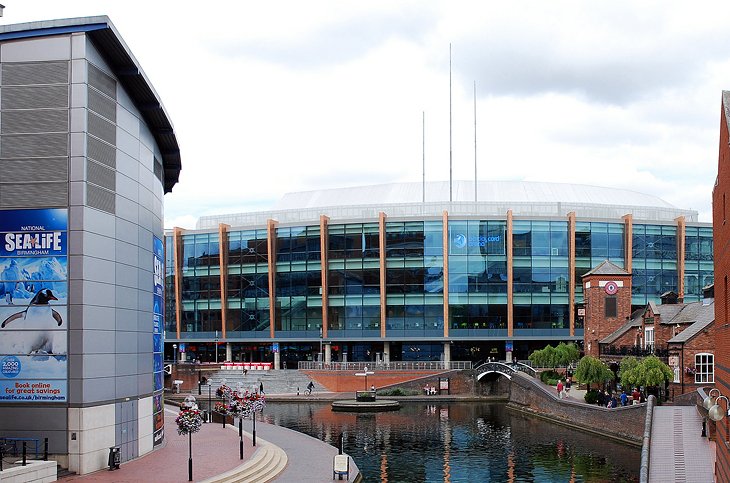 One of Birmingham's most-visited tourist attractions, the National SEA LIFE Centre is home to an impressive 60-plus exhibits related to marine life. Pride of place goes to the aquarium's massive million-liter ocean tank, with its unique underwater tunnel, which allows visitors an uninterrupted view of the diverse sea life on display, including everything from reef sharks to giant turtles.
All told, some 2,000 critters call the aquarium home, including numerous rare seahorses, giant octopi, lobsters, crabs, and stingrays. The attraction's big stars, though, are its playful otters (look out for Mango and Starsky), along with its penguins.
6. Wander the Jewellery Quarter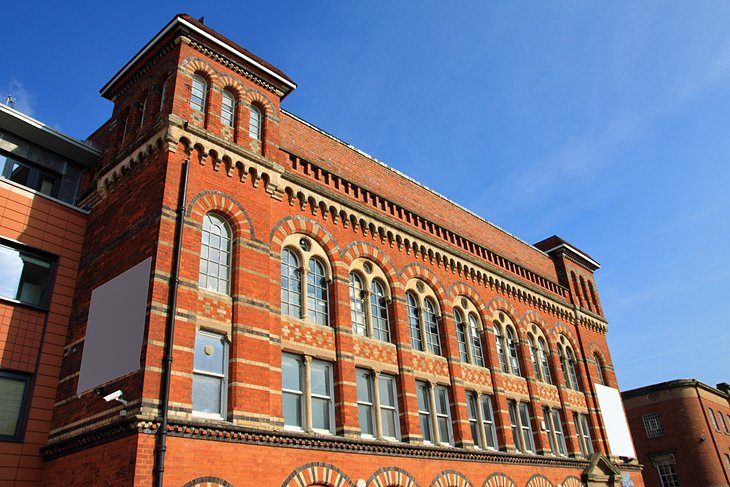 The Jewellery Quarter is an area of Birmingham that is steeped in tradition. Here, more than 200 jewelers' workshops and silversmiths produce 40 percent of Britain's jewelry, chiefly in the vicinity of the Clock Tower on the corner of Vyse and Frederick Streets and around the Georgian church of St. Paul's.
Be sure to visit the area's top sightseeing spot, the Museum of the Jewellery Quarter, which offers an insider's look at the trade in the fascinating Smith & Pepper Factory. Also worth checking out is the nearby Hall of Memory opposite Baskerville House, erected in 1925 to commemorate the 14,000 city men who lost their lives in WWI, and St. Paul's Square with its attractive church.
7. Enjoy a Concert at St. Philip's Cathedral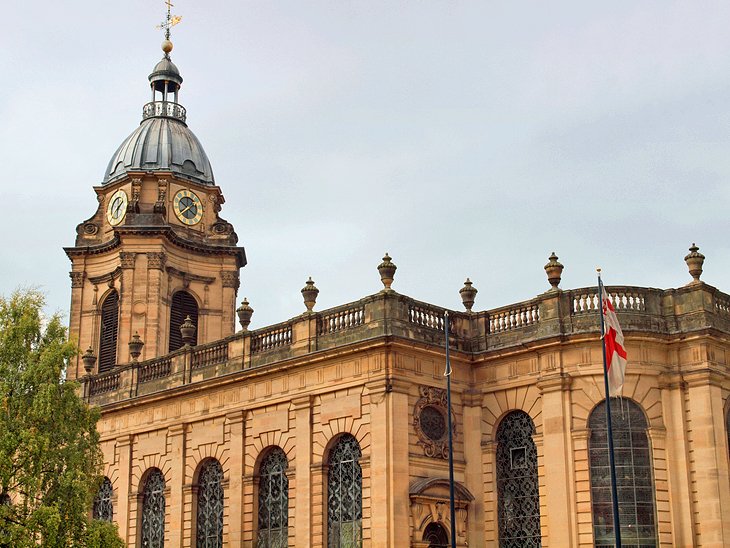 Built in 1715, St. Philip's Cathedral (the third smallest in England) began life as a parish church and was elevated to its present status in 1905. The cathedral was gutted during a bombing raid in 1940, but foresight saw its famous stained-glass windows by Burne-Jones (1884) removed a few weeks prior.
Today, these significant treasures – returned to their rightful place when the cathedral was rebuilt in 1948 – are a highlight of any trip to Birmingham. Be sure to check the cathedral's website prior to your visit for details of talks, seminars, exhibits, and concerts.
8. Barber Institute of Fine Arts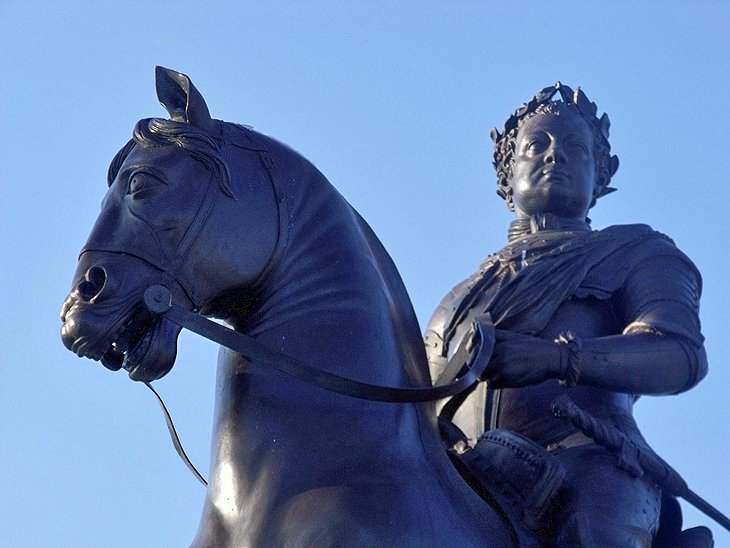 Located close to Birmingham University, the Barber Institute of Fine Arts houses an excellent collection of art from the Renaissance to the 20th century. Highlights include masterpieces by the likes of Botticelli, Bellini, Tintoretto, Rubens, Rembrandt, Watteau, Manet, Monet, Gainsborough, Constable, and Degas. The building itself should also be explored, especially for its excellent statue of George I.
If time permits be sure to check out the institute's schedule of classical lunchtime and evening concerts. Guided tours are available, and a shop and café are located on-site.
9. See the Birmingham Back to Backs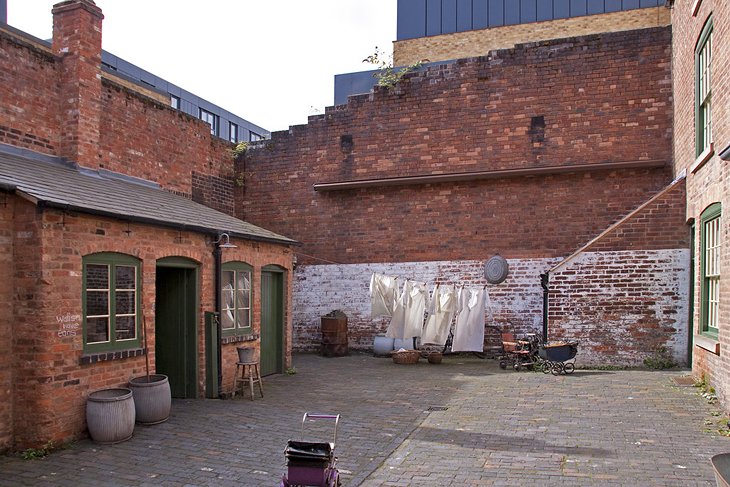 Well worth visiting and within easy walking distance of the city center, the Birmingham Back to Backs attraction is a unique collection of the small back-to-back homes once so prolific throughout the city. Built around a central courtyard – in this case, Court 15 – in the mid-19th century, these homes offer a unique insight into the often difficult conditions in which the working classes lived.
10. See the Cute Creatures at Birmingham Wildlife Conservation Park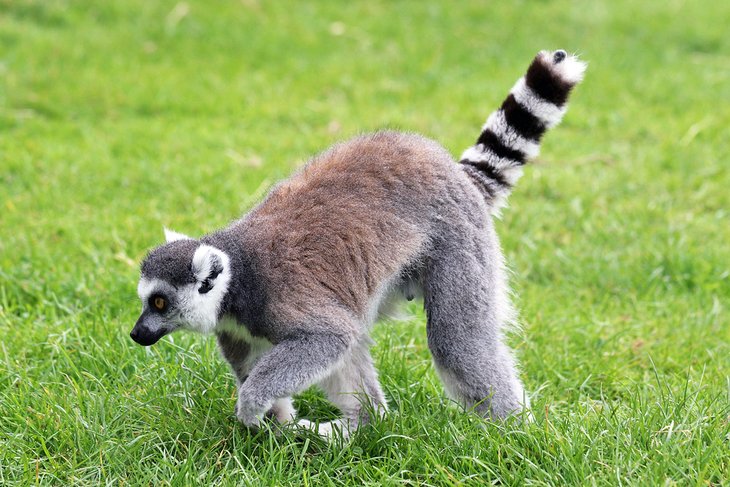 Another creature-focused attraction that's well worth seeing for those traveling with kids is the Birmingham Wildlife Conservation Park. This fun city-run attraction on the edge of Cannon Hill Park is a small zoo that's home to a variety of animals including red pandas, lemurs, and meerkats.
11. Satisfy Your Sweet Tooth at Cadbury World, Bournville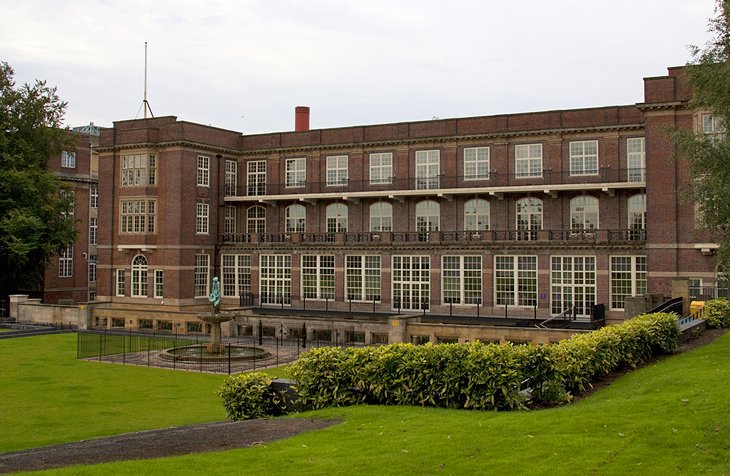 Located in Cadbury's Bournville manufacturing site, just a short drive from Birmingham, Cadbury World is one of the area's largest (and most popular) attractions. It welcomes more than 500,000 visitors each year. With a focus on fun, visitors get to discover the history of chocolate, as well as the manufacturing process through a number of excellent themed interactive exhibits.
Along the way, guests learn the story of the Cadbury business, one of the world's largest confectioneries, as well as having a chance to enjoy theme-park-like attractions suitable for families. A highlight is exploring the Bull Street attraction with its replica shops reminiscent of the 1820s.
12. Black Country Living Museum, Dudley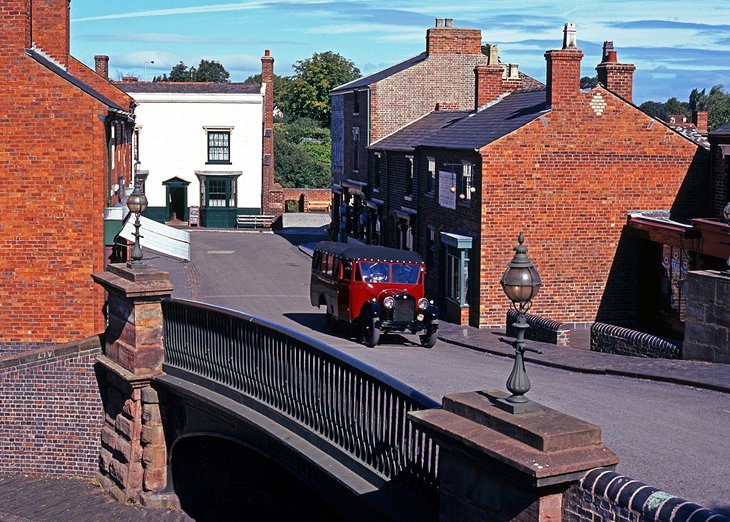 In the town of Dudley, just nine miles west of Birmingham, The Black Country Living Museum occupies a 26-acre site and offers visitors a vivid insight into the history of mining (hence the "black"). An old mine shaft and reconstructed turn-of-the-century industrial community consisting of 50 authentic buildings – many of them dismantled and rebuilt on the property – can be explored.
It's also fun to explore the neighboring network of canals, a part of the adventure that takes place in an authentic narrow boat once used to transport coal. Other highlights of this fascinating open-air museum include the chance to interact with costumed guides well-versed in the histories of the local people. There are also plenty of unique shopping opportunities, vintage trams, buses, and commercial vehicles, as well as a traditional English fun fair from the 19th century.
Where to Stay in Birmingham for Sightseeing
If you're looking to spend a few days sightseeing in Birmingham, we recommend these centrally located hotels in Birmingham located close to popular museums and tourist attractions such as the National Sea Life Centre:
More Related Articles on PlanetWare.com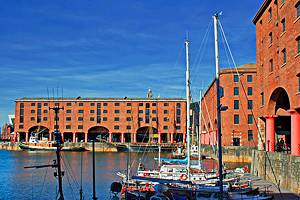 Easy Day Trips: The city of Manchester makes for a fun day trip from Birmingham, with its museums and revitalized city center being easy to get to by car or train. Lovely Liverpool is about the same distance (and as easy to get to), and is popular for its many Beatles-related things to do. Although a little further afield, Bristol can also be enjoyed in a day, with a stop at the beautiful Cheddar Gorge being a must-do along the way.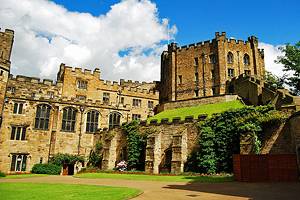 Great Weekend Getaways: The charming city of Chester makes for a great weekend getaway when in England, and is famous for its historic city walls and medieval architecture. Another historic cathedral city worth staying at is Durham, which also features a well-preserved castle and numerous cobbled streets. The northern city of Hull is not without its charms, too, including its museum quarter and excellent maritime museum.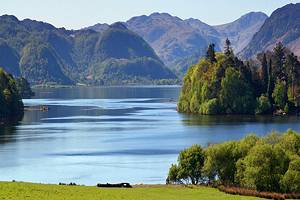 England Travel Ideas: Be sure to set vacation time aside for a visit to England's capital, the city of London, a popular place to visit for its ancient castle (the Tower of London) and Buckingham Palace. The English Lake District makes for another great place to stay, famous for lovely Lake Windermere and its endless water sports and hiking opportunities. The lovely city of Winchester is another great option, especially as it's located close to the country's top tourist attraction, Stonehenge.