9 Top-Rated Family Adventure Holidays
Family adventures can take many forms, with some looking for exciting expeditions, and others craving immersion into a completely new culture. High-energy families will find challenging hikes in the rainforests of Central and South America or along the Grand Canyon, while thrill-seekers can experience the rush of some of the world's best white water rafting, or the challenge of conquering the Matterhorn.
Tourists looking for a more laid-back but equally adventurous family vacation can watch wild elephants and giraffe roam past the safari guide's jeep, or embark on a sailing ship for a wholesome week at sea. No matter your family's size, ages, or energy level, there is an unforgettable vacation in our list of the top family adventure holidays.
Note: Some businesses may be temporarily closed due to recent global health and safety issues.
1. South African Safari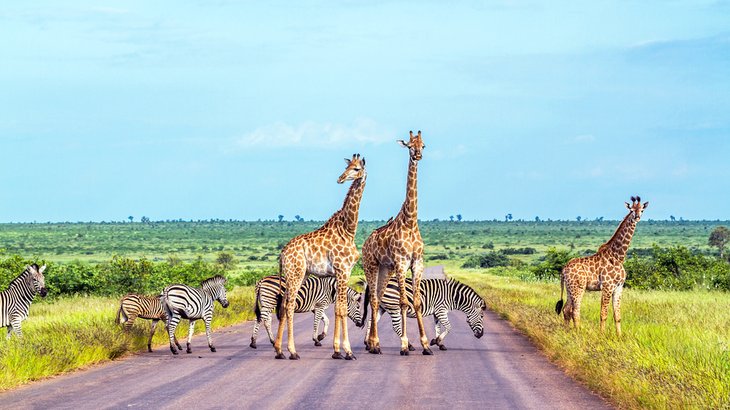 South Africa is home to some of the best game reserves in Africa, including high-end luxury lodges that combine exciting excursions with a stress-free vacation. It is also home to stunning landscapes, as well as a coastline with coral reefs and water sports adventures.
Kruger National Park, located in the Mpumalanga and Limpopo Provinces, is one of the biggest game parks, and home to the "big five": elephants, rhino, lions, buffalo, and leopards, as well as the family-favorite giraffe. There are plenty of ways to tour the park, from a classic vehicle tour that gets up-close to a peaceful hot air balloon ride.
Kgalagadi (Kalahari) Transfrontier Park is another massive game park, which is home to hyenas, cheetahs, and the black-maned Kalahari lion.
Other major South African safari parks include iSimangaliso Wetland Park, which offers a variety of ecosystems with diverse wildlife, and the much smaller Pilanesberg National Park, which is within driving distance of Johannesburg. All these parks are among the top attractions and best places to visit in South Africa.
Families looking for even more adventure can head to Cape Town, where tour operators offer snorkeling and diving tours. The bravest can take a dive inside a shark-proof cage to see great white sharks face-to-face.
Tourists can also venture inland for mountain adventures in Drakensberg park, or explore the Blyde River Canyon Nature Reserve's waterfalls and stunning scenery.
2. Hike the Andes on Peru's Inca Trail to Machu Picchu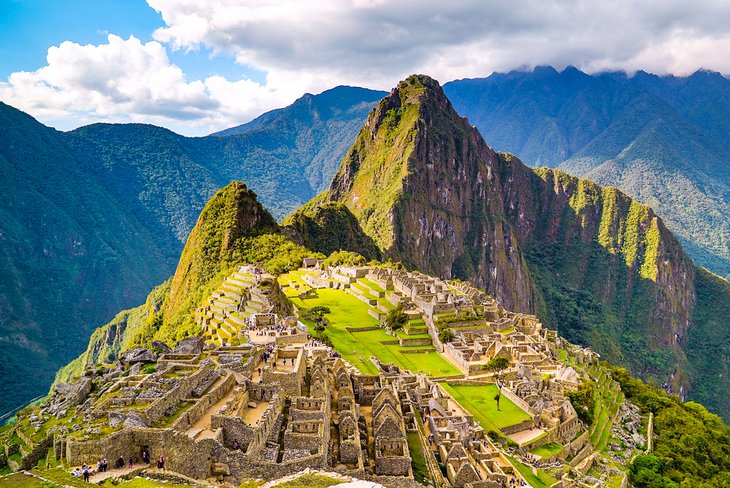 An unforgettable South American adventure, this trek and destination are the top tourist attractions in Peru. The full hike takes four days, requiring endurance and commitment, but it's more than worth the work. Hikers starting at the very beginning of the trail will pass over 30 Inca ruins during the climb, and along the way will enjoy stunning views of the surrounding landscape. The hike culminates in a tour of Machu Picchu, an iconic Inca ruin that overlooks the Urubama River valley.
Tourists will want to be sure to book their hiking tour well in advance, as the trail and ancient site may only be visited with an approved agency guide. Those who aren't up for the full four-day hike can also opt to start at varying locations, skipping some of the more strenuous legs of the journey.
Families can also opt to view the route by train to Aguas Calientes and then take a bus to the historic site, but should be sure to plan ahead, as there are strict admission rules in place to ensure Machu Picchu is preserved for future generations.
In addition to Machu Picchu, tourists seeking adventure can explore the Urubamba Valley, also known as the Sacred Valley. Filled with Inca sites and unbelievable scenery, the valley has plenty of opportunities for hiking and adventure tours. Among the most important historic sites are ruins at Ollantaytambo; ancient agricultural terraces at the towns of Pisac and Moray; and the Inca ruin Huchuy Cusco, which can only be reached via a three-hour uphill hike.
3. Diving Down Under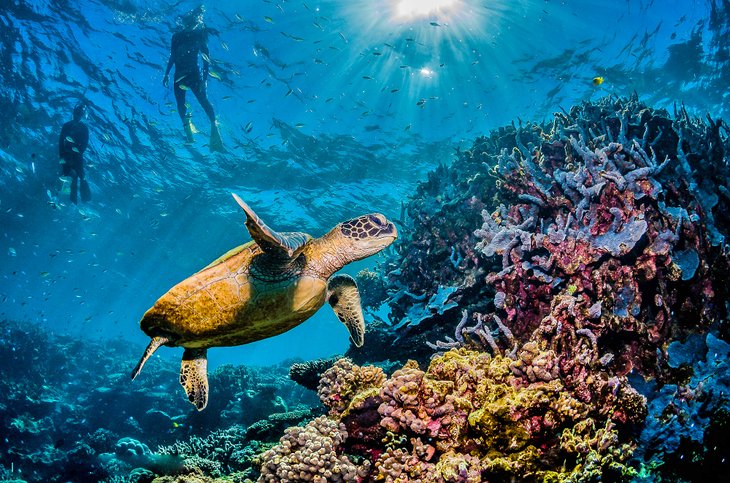 Australia's Great Barrier Reef is the planet's largest coral reef system, so expansive that it is visible from space. Made up of more than 2,900 reefs with both hard and soft coral, it is home to a vast array of ocean life, from the smallest tropical fish to whales and sharks. Thanks to its size, tourists can access the reef from many points along the northeastern coast of Australia, and the aquatic wonderland can be explored in many ways, both up-close in the water and from above.
Snorkeling is the easiest way to explore the reefs up-close, but those able to take a scuba diving tour should not miss out on the opportunity to explore the deeper regions of the reef. The Whitsunday Islands are home to some of the most stunning dive sites, and tourists can find numerous outfitters and guides that depart from Cairns, Port Douglas, and Airlie Beach.
Those who want a different perspective can enjoy viewing the reefs from glass-bottomed boats and submersibles, a great option for those who can't get in the water. Tour operators also offer aerial views of the reefs by helicopter.
Read More: Top-Rated Outdoor Adventures in Australia
4. White Water Rafting in Montana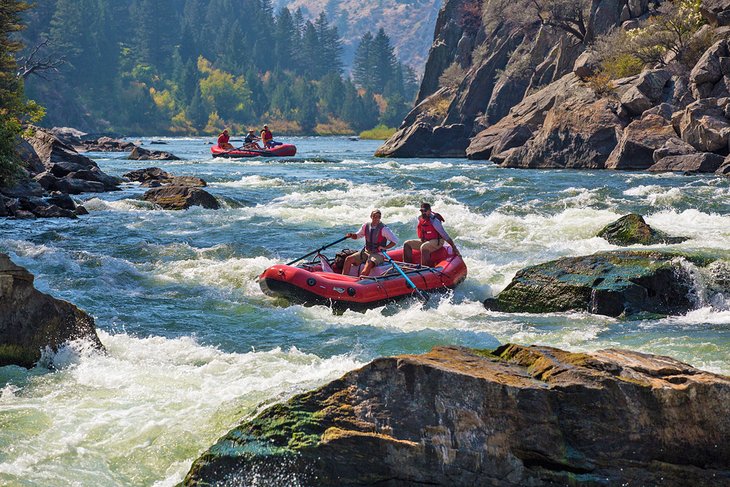 Home to both Glacier National Park and Yellowstone National Park, Montana offers so many opportunities for adventure, and one of the most thrilling is its abundance of white-water rivers.
In addition to these adrenaline-packed excursions, visitors can enjoy unparalleled views of the surrounding landscape from the river, as well as try their hand at fly fishing. Rafting outfitters provide services for any experience level on all the major rivers. Late spring and early summer are the ideal time for whitewater rafting, although most outfitters operate through September.
The Flathead River, which forms the western and southern boundaries of Glacier National Park, offers some of the best scenic views from the water. Its most popular stretch is along the Middle Fork's journey through John Stevens Canyon, a seven-mile section that includes both Class II and III rapids. The North Fork of the Flathead River has calmer Class I and II rapids that pass through virtually untouched wilderness.
The Yellowstone River provides stunning views of the park and Paradise Valley, offering more than 670 miles of free-flowing water. The Gallatin River also begins in Yellowstone National Park, as does the Madison River, home to Class III and IV rapids in Bear Trap Canyon. Class III rapids can also be found in the Alberton Gorge section of the Clark Fork River, and the Blackfoot River Recreation Corridor is home to both Class II and III rapids.
5. Exploring the Grand Canyon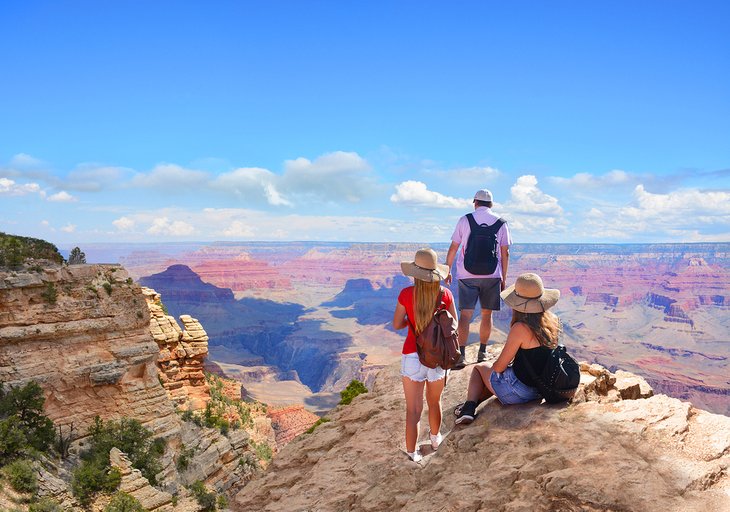 One of the United States' most iconic natural attractions, the Grand Canyon is a classic family adventure holiday destination. Located in Arizona near the borders of Utah and Nevada, there are multiple entrances to the park, but the most convenient approach for those wanting to explore is via the South Rim entrance, which is open year-round.
Adventure-seekers have plenty of options when it comes to touring the Grand Canyon, and the most thrilling way to experience it is a helicopter tour. Equally exciting are guided white water rafting trips on the Colorado River, which offer a perspective of the massive canyon walls that few ever experience. For a more leisurely but decidedly unique experience, mule-ride tours down steep canyon trails are also an option.
For those who want to explore on their own by foot, the park has numerous hiking trails and vantage points, including the Mather Point Outlook at the South Rim Visitor Center. Bright Angel Hike is the most popular with die-hard enthusiasts, totaling 19 miles round-trip and typically taking two days to complete, however there are shorter legs of the trail that can be completed in an hour or two. Hikers should be aware that many trails are very steep and may have unexpected conditions, including icy spots, despite the warm weather up top.
Among numerous lookouts and vantage points within the park, Desert View is the most stunning and a landmark in its own right. Although it was built in 1932, it was designed to look like an authentic Anasazi watch tower both inside and out while providing two safe observation decks for tourists. This lookout is located along the 22-mile Desert View Drive, a popular auto route that offers views of the river. The South Rim's seven-mile Hermit Road Drive is home to several good sites, including Hopi Point, Pima Point, and Maricopa Point.
Accommodation: Best Hotels at the Grand Canyon
6. Exotic Ecotourism in Costa Rica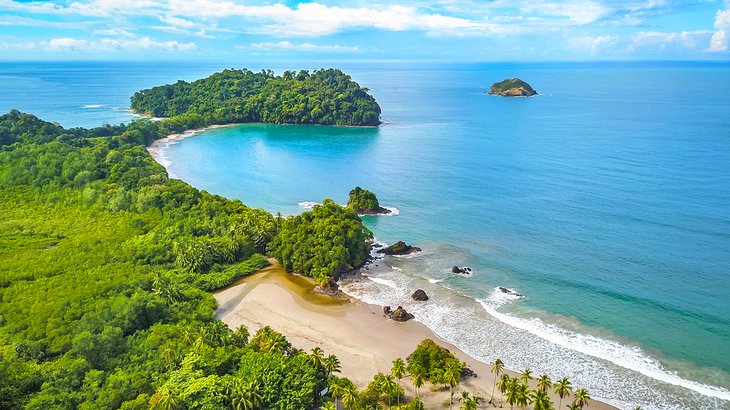 Few places on Earth can offer the diversity of nature and landscapes that Costa Rica has, and ecotourism is one of its biggest draws. One of the most popular areas to visit is Manuel Antonio National Park, which can be explored independently or with the help of knowledgeable guides who know the best spots for viewing sloths, capuchin monkeys, howler monkeys, and squirrel monkeys. The park is also home to a beach that is excellent for those learning to surf.
Adventurous families can get a thrilling perspective of the rainforests by taking canopy tours, which provide tourists with a bird's-eye view from canopy bridges and ziplines. These are available in most of the national parks, but the Santa Elena Cloud Forest Reserve and Monteverde Cloud Forest Reserve have a wide array of options.
Arenal Volcano National Park is home to the greatest range of wildlife, including birds and reptiles, as well as rarer mammals like the puma and jaguar. For those who want to stick closer to the city, Braulio Carrillo National Park is only 30 minutes from San Jose but still offers plenty of exotic wildlife.
Accommodation: Best All-Inclusive Resorts in Costa Rica
7. Skiing the Swiss Alps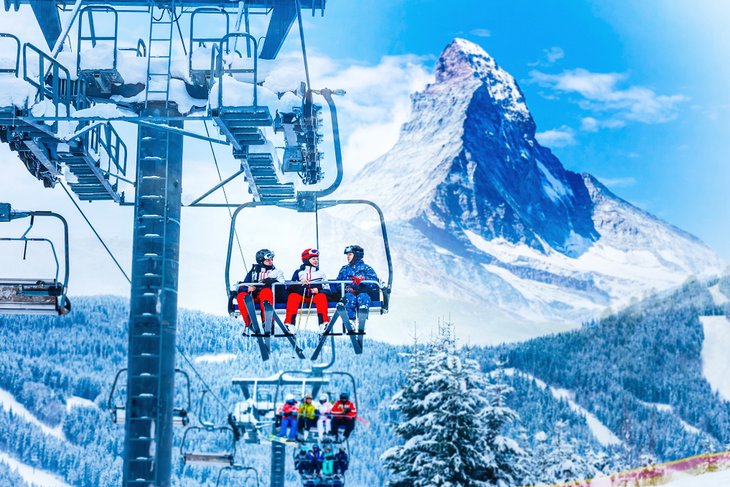 Whether you ski the immaculately groomed trails of St. Moritz or the "off-piste" terrain at Parsenn, rushing down the Swiss Alps is truly an adventure. Many people picture the Alps as the playground of only expert skiers, but even those still new to skiing can find a place to experience the feeling of swooshing down the world's most famous slopes.
Swiss ski resorts also welcome a variety of winter sports enthusiasts, and offer terrain for snowboarding, bobsledding, kite-skiing, ice-skating, and more.
If there are non-skiers in the family, there is still plenty of adventure to be found in the Alps of Switzerland. Hikers, even novices, can enjoy the idyllic scenery and dramatic landscapes and know the thrill of turning around to find themselves staring at the peak of a neighboring Alp.
There are also plenty of opportunities to ride in comfort (and warmth) to visit top Swiss attractions like the Matterhorn Glacier, or one of the many mountaintop restaurants.
8. Shopping in Marrakesh, Morocco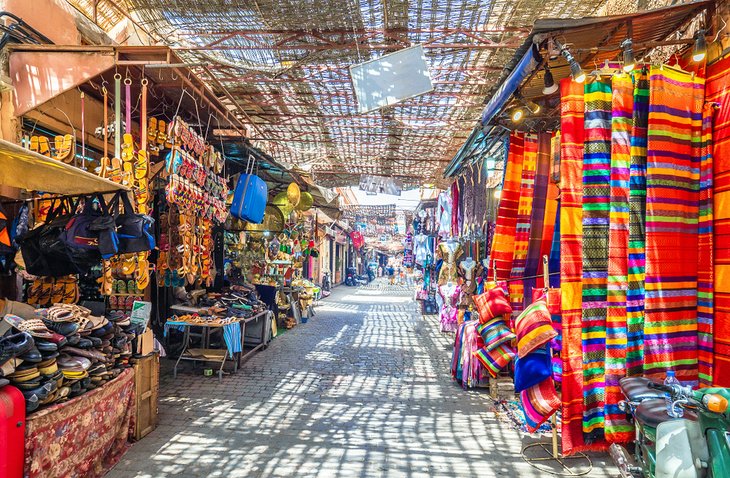 This isn't what most people think of for a typical adventure holiday, but the Medina Souks and the adjacent Djemaa El Fna in Marrakesh offers its own kind of excitement and thrill. Located in the heart of the city's historic district (medina), this is an expansive market area filled with activity and, of course, shopping.
While the souks (shops) occupy every nook and cranny of the old buildings, just as many vendors occupy the open square. Shoppers will find almost anything imaginable: brightly colored textiles, jewelry, handcrafts, fresh fruit, street food, spices, and much more. The market is also home to a huge variety of leather goods, from handbags to shoes, made locally from leather dyed at the city's tanneries, which still use traditional methods.
The most exciting part of shopping here, though, is the haggling – be prepared to bargain for anything and everything. When the shopping is done, strolling through the lively and fascinating market is equally entertaining. Visitors will see plenty of street performers, and not just musicians – the snake charmers and fortune tellers are not to be missed.
Accommodation: Where to Stay in Marrakesh: Best Areas & Hotels
Read More: Top-Rated Tourist Attractions in Marrakesh
9. Sailing the High Seas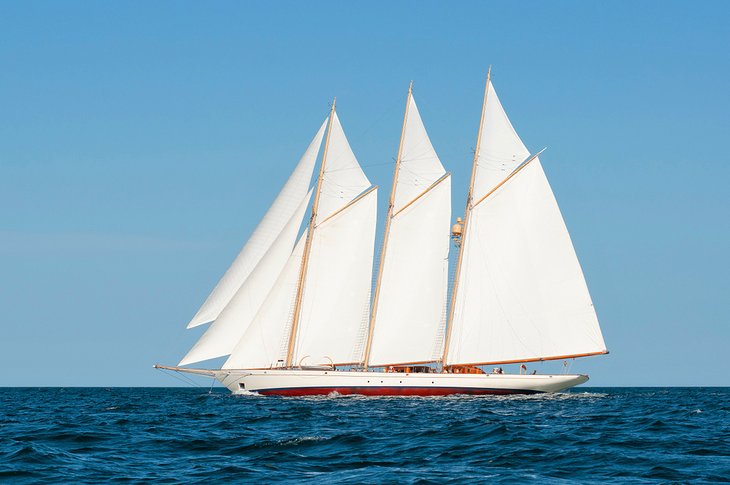 Families looking for a unique adventure in the northeast U.S. will love taking a Windjammer cruise in the waters off the Maine coast. The week-long sailing trips are well beyond the reach of cell towers and Wi-Fi, allowing families to focus on their time together and appreciating the simple beauty of the open water.
Tourists can sit back and watch the deckhands work the sails or choose to join in, rigging sails and hauling lines. Exact destinations depend on the wind and the weather, but the boat always makes stops at various islands – some with small shops and a few inhabitants, and others pristine and undisturbed, perfect for watching the sun set over the water next to a warm bonfire.
Official site: https://sailmainecoast.com