Arizona in Pictures: 19 Beautiful Places to Photograph
Scenic towns, national parks, and historic sites provide all the necessary ingredients for great photos. If you're looking to create beautiful pictures, you've come to the right place.
Photographing the desert is a real treat. The saugaros are always popular subjects, but you can find interesting sights everywhere. In March and April, the desert comes to life with the spring bloom. Bright colored flowers, with strong tones of orange, yellow, and purple, stand out against various hues of green.
In winter, some areas of Arizona get snow. In higher areas, snow is a given in winter. Arizona even has ski hills. But in places that only see the occasional white dusting on mountain tops and buttes, you can sometimes capture very unique images.
For a complete look at the most beautiful places to photograph in Arizona, see our list below.
1. Grand Canyon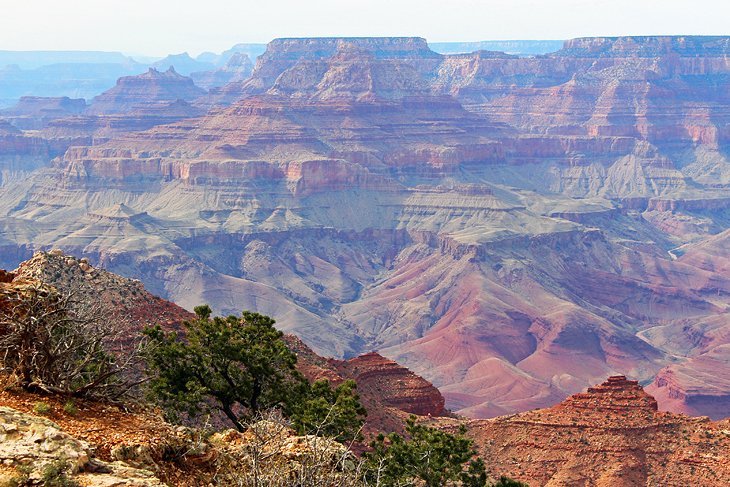 One of the most popular photo destinations in the United States, the Grand Canyon never disappoints. Looking out over the canyon to the Colorado River far below, it's easy to get creative. Most people visit the Grand Canyon at the South Rim. Lookouts can be found all along the road that parallels the rim, and each offers a slightly different perspective of the Grand Canyon.
If you are fit and looking for more creative ways to photograph the Grand Canyon, try hitting the hiking trails and head down into the canyon. If you aren't up for quite that level of activity, take a stroll along the rim.
2. Antelope Canyon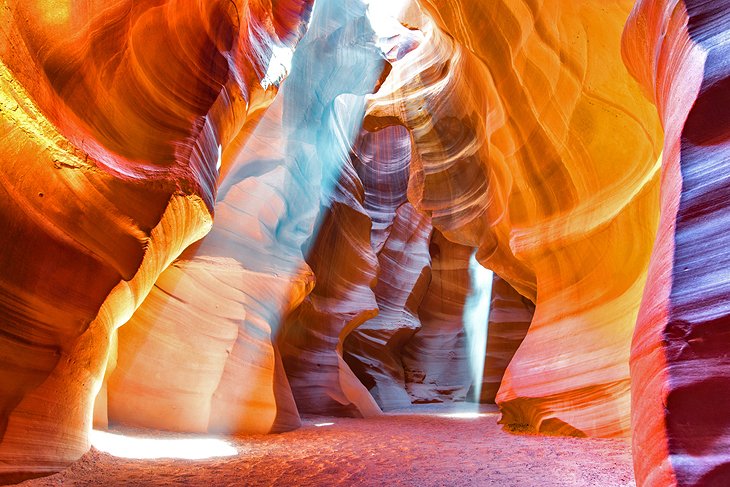 If you've visited art galleries in Arizona featuring images of the Southwest, chances are you have seen photos of Antelope Canyon. Twisting canyon walls pierced by shafts of light filtering through from the top of this slot canyon make for fantastic images. Although you have to see the canyon on a tour, it is easy to access, and the ground is level for walking.
3. Monument Valley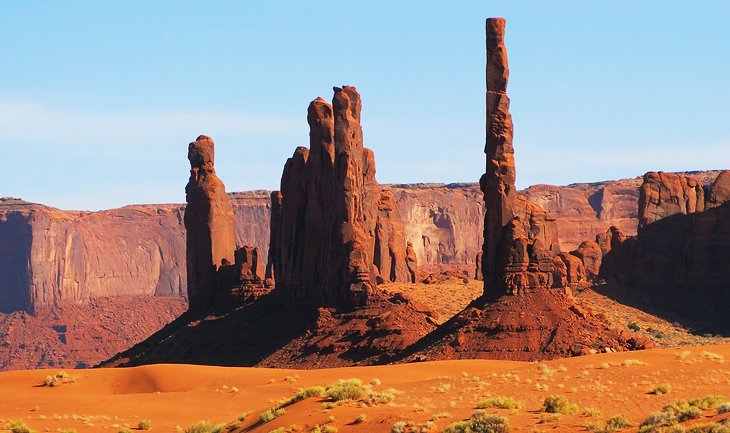 One of the most iconic images of the Southwest is the sandstone buttes rising from the desert floor at Monument Valley. Located near the Utah border, it is a little out of the way but well worth the effort of getting here. A 17-mile dirt road in Monument Valley Navajo Tribal Park takes you right up close to these towering giants.
4. Sedona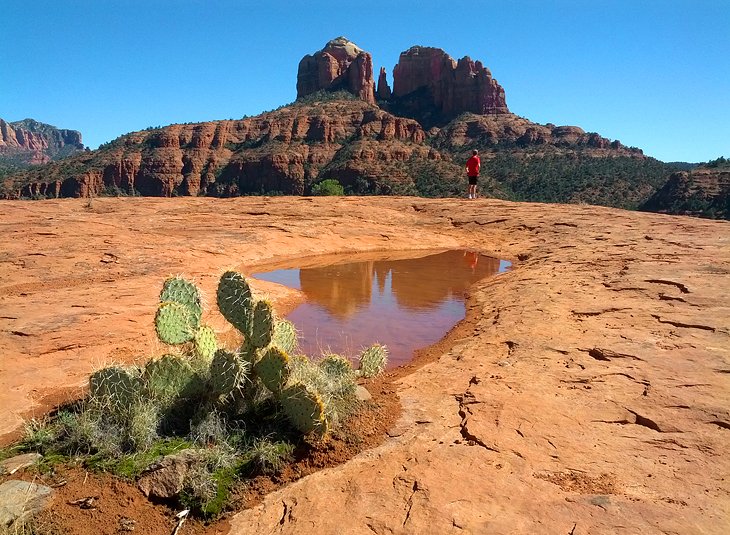 Arguably the most scenic town in Arizona, Sedona is a delight for anyone with a camera. The red rock mountains, sometimes snowcapped on cold days, are a stunning sight.
You can find some outstanding hiking trails in Sedona, which will take you into this colorful landscape. Or you can simply stop off at the lookouts.
Bell Rock, which is just south of Sedona in the Village of Oak Creek, and nearby Courthouse Butte are popular sites. You can get a good view over Sedona from Airport Road, where you'll also find parking pullouts.
Accommodation: Best Resorts in Sedona
Read More:
5. Canyon de Chelly National Monument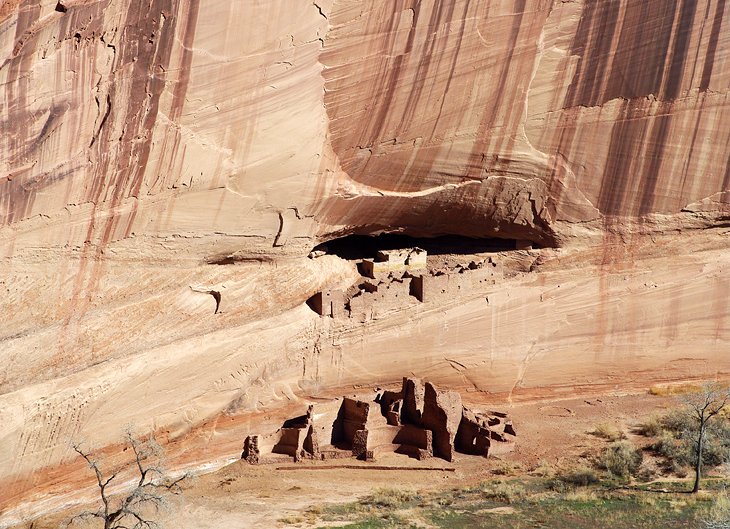 When it comes to Native American cliff dwellings, Canyon de Chelly is one of the most incredible sites in the Southwest. The dwellings are tucked in cliffside caves on the lower levels of huge, sheer stone walls that reach 1,000 feet in height. To photograph here, be sure to bring a long lens. You'll be viewing most of these from a distance.
Canyon de Chelly is in the far northeast corner of Arizona, and a long way from any major tourist destination. It's most convenient to visit if you are planning to see the Four Corners Monument, a little less than two hours away.
6. Tumacácori National Historical Park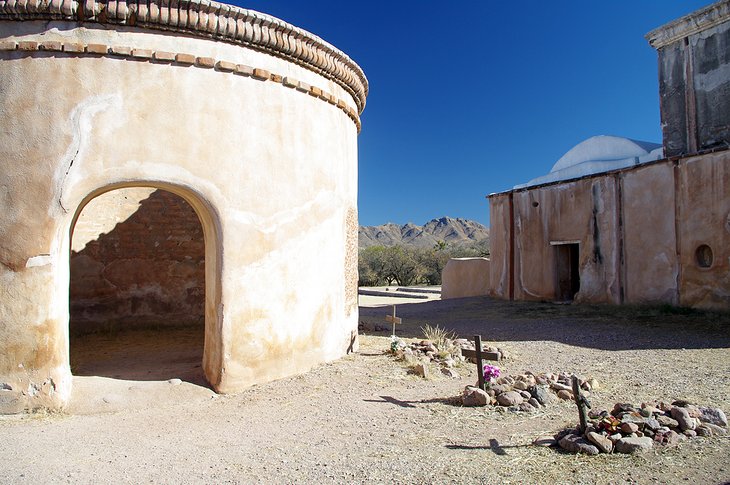 If you would like to explore a little history, and photograph some interesting structures, head to Tumacácori National Historical Park. Adobe structures of various hues in the sunlight make incredible subjects for pictures. The park is located about 45 minutes south of Tucson and makes for a nice afternoon outing.
7. Hoover Dam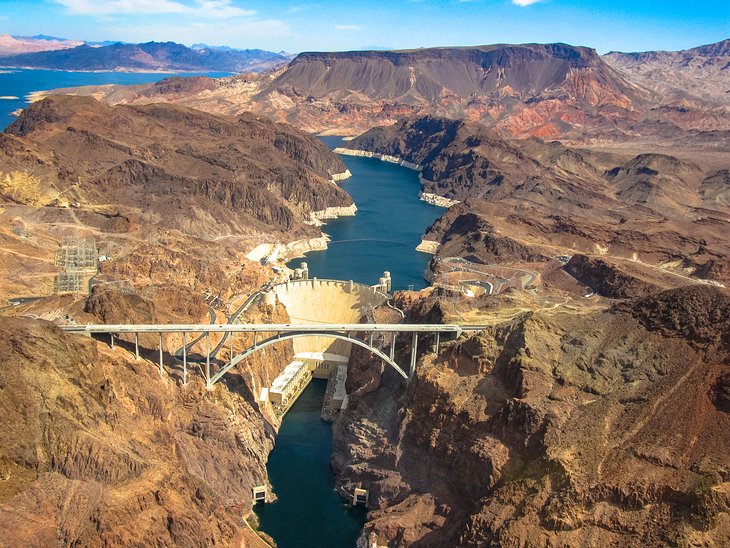 On the border between Arizona and Nevada, Hoover Dam is a popular tourist spot. You can stop here, where you'll find a visitors' center, and walk across the dam to get a true appreciation for the size of the dam. This is one of the top day trips from Las Vegas. A popular way of seeing and photographing the dam is from a helicopter. Tours leave from Las Vegas.
8. Jerome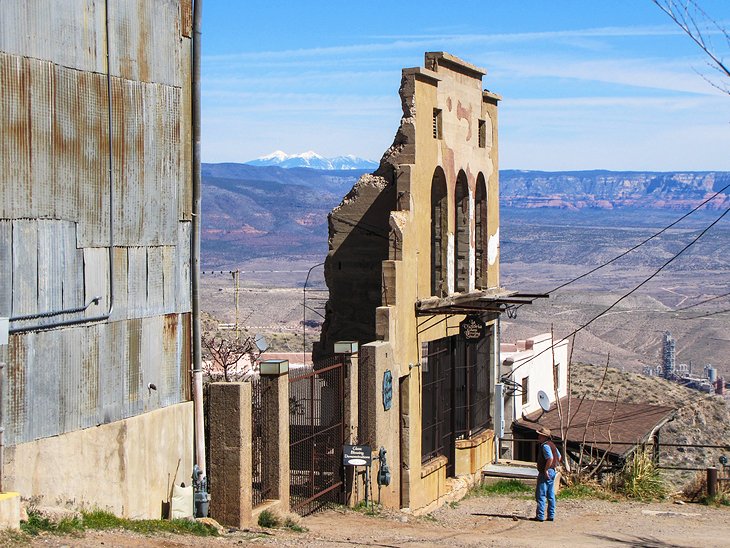 This mountain town, not far from Sedona, was a former mining town. Although it's often described as a ghost town, there is a lot going on here, and plenty of restaurants and shops. You can see fabulous views from anywhere in town, looking out over the desert and Mogollin Rim in the distance.
9. Saguaro National Park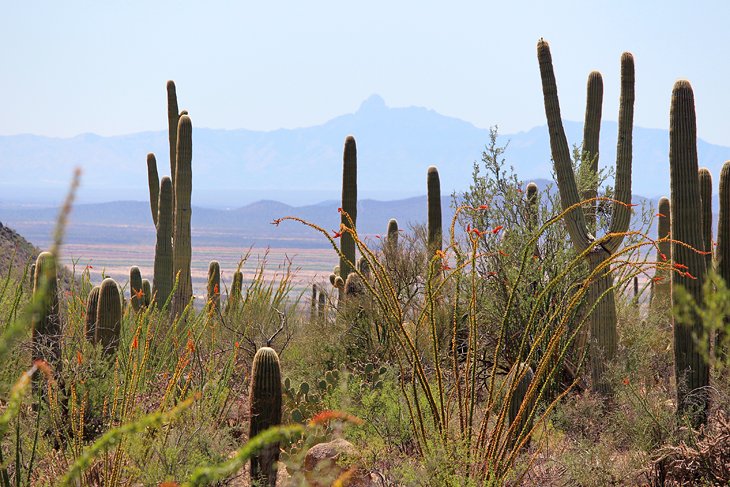 The saguaro cactus is another iconic image of the Southwest and a much loved subject for photographers visiting Arizona. They only grow in certain areas of Arizona, but one of the best places to see them is in Saguaro National Park, near Tucson. You can take a scenic drive or get out into the desert on some of the hiking trails. When you've finished, head back to the city and explore the sights of Tucson.
Accommodation: Top-Rated Resorts in Tucson
10. Bisbee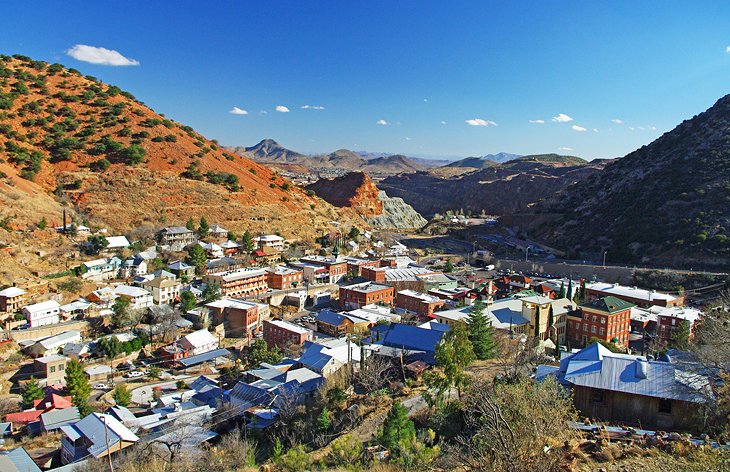 This former mining town in the far southeast corner of Arizona near the Mexico border is set at an elevation of approximately 5,500 feet. Old miners' cabins, many of which have been renovated, line the hillsides.
Views from the upper streets out over the rolling mountains are incredible, particularly at sunset. The town today has numerous coffee shops, galleries, and stores, and offers an Old West feel but with an authentic character.
If you don't want to stay in Bisbee, you can day trip here from Tucson or Tombstone.
11. Organ Pipe Cactus National Monument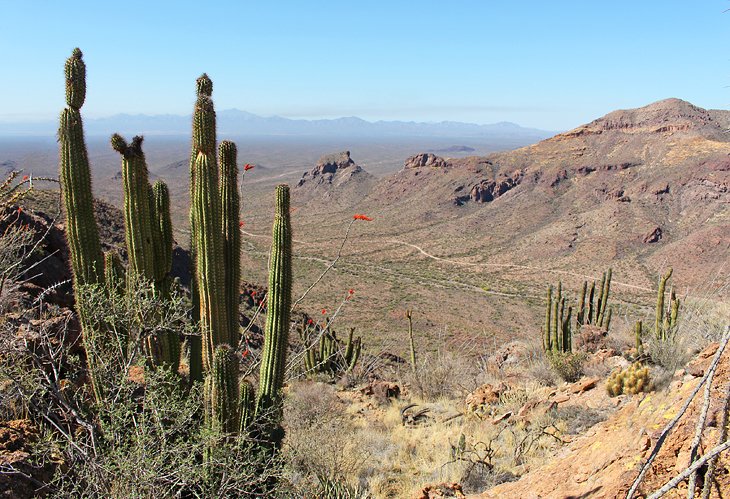 This outstanding area near the border with Mexico is a bit out of the way but well worth the effort to visit. The organ pipe cactus is what many people come here to see. What they are often not expecting is the mountainous landscape and beautiful vistas. A number of excellent hiking trails, including one of the best hiking trails in Arizona, can be found in the park.
Organ Pipe Cactus National Monument is also one of the best places to camp in Arizona. Since it is off the beaten path and quite a distance from the nearest town, camping is convenient. The dark skies and peaceful surrounding make it a very enjoyable place to set up a tent or RV for a couple of days.
12. Tombstone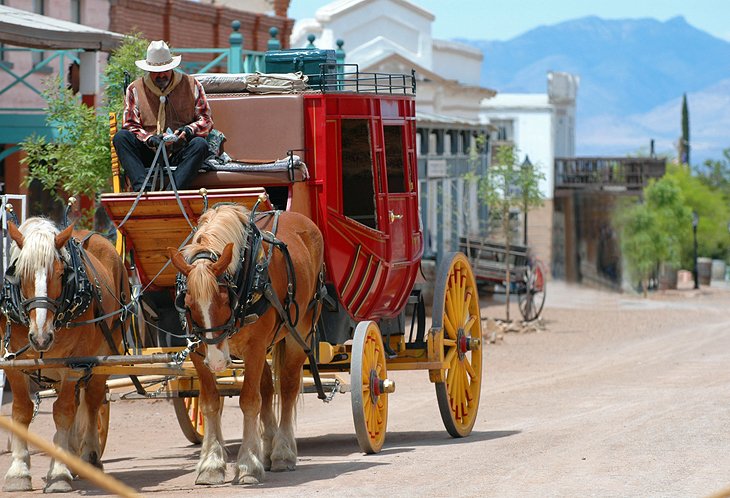 Visitors can find a recreated glimpse of the old Wild West in Tombstone. Although the town does have historic sites, it's the cowboys riding through town and staged gun fights that tourists will notice first. Highlights in Tombstone include the OK Coral, Boothill Graveyard, and the always action-packed Allen Street.
13. Chiricahua National Monument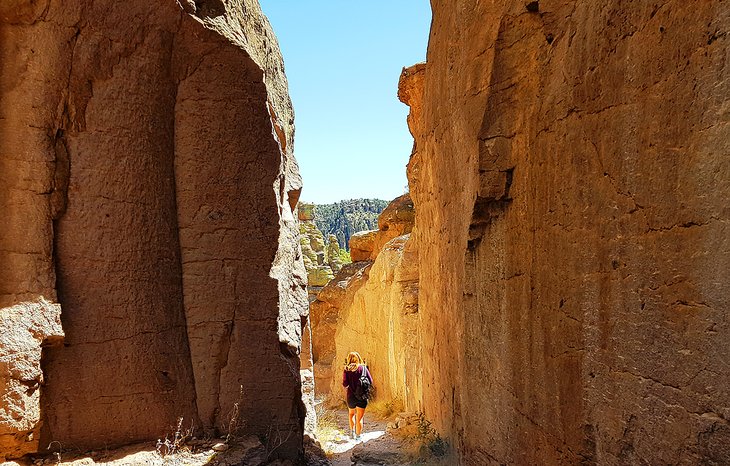 Chiricahua National Monument is a bit out of the way but worth a visit. Hiking is the best way to explore the park and capture incredible photos. Trails lead through canyons and past towering spires of rock. The park is also a great spot for camping in Arizona. A visit to this national monument, located in the southeast corner of the state, is most convenient if you are visiting places like Tucson, Tombstone, or Bisbee.
14. Prescott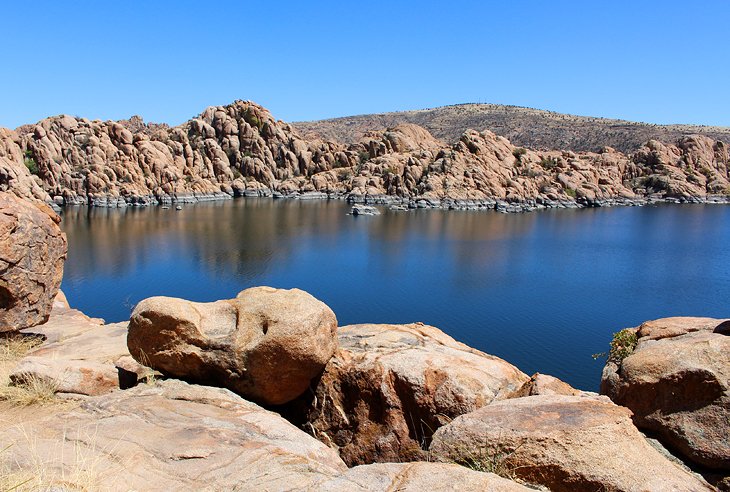 Prescott is a little different from what many people expect from a city in Arizona. At an elevation of about 5,300 feet, about 1,000 feet higher than Sedona, this city has noticeably different seasons and even sometimes has snow in winter. The most scenic area is around Watson Lake, where orange granite rocks surround deep blue water.
You can also find scenic areas in the forest and hills around town. You'll find great views from the waters' edge. Prescott's hiking trails also offer access to some lovely terrain and provide good opportunities for photography.
15. Oatman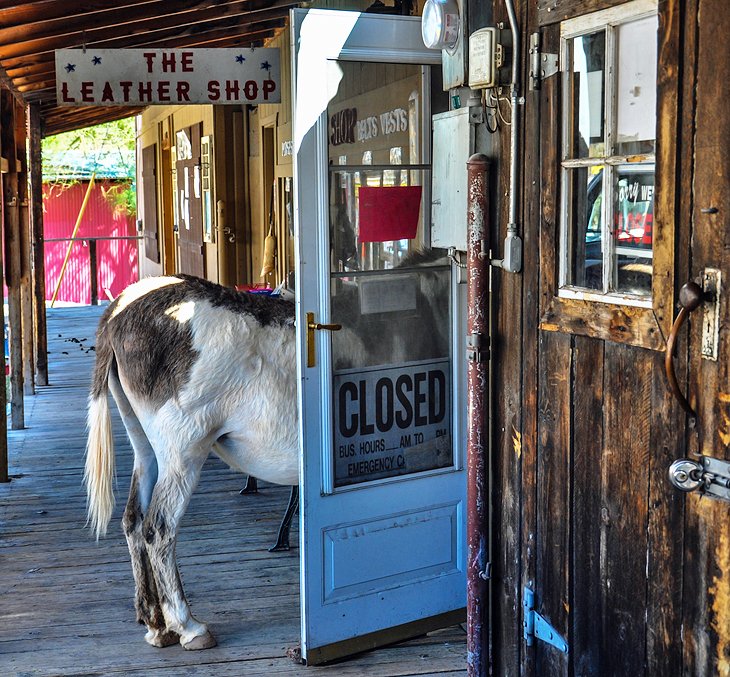 If you want to get off the beaten path and take a great drive along Route 66, head up to Oatman. Leaving from Kingman, the twisting old highway leads up to this one-street village. The Old West-style village does not see the large numbers of tourists, like Bisbee or Jerome, although it is a hot spot for bikers. With the old wooden buildings and donkeys wandering through town, you can always find something to photograph.
16. Lake Powell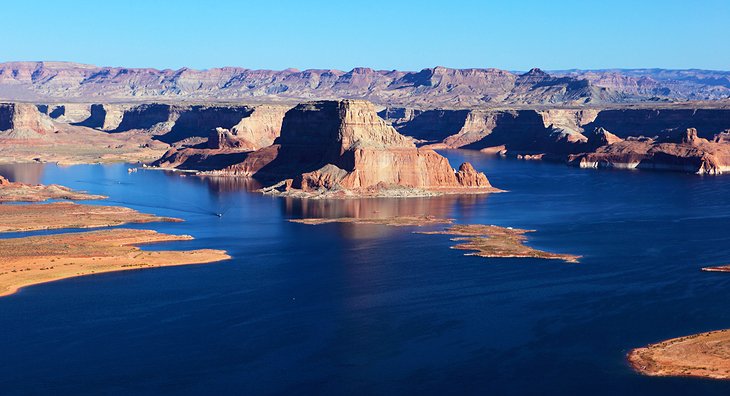 Lake Powell is a scenic area that offers endless opportunities for pictures. The blue water contrasts beautifully with the orange, yellow, and red of the surrounding rock landscape.
17. Palatki Heritage Site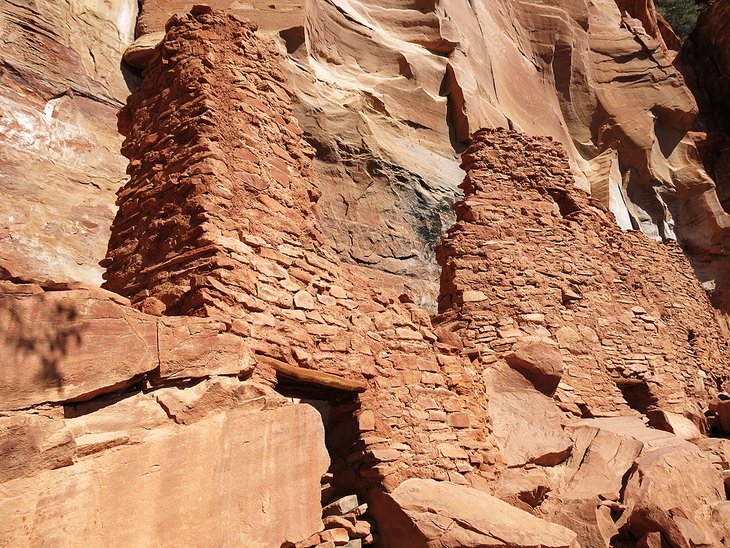 The Palatki Heritage Site, near Sedona, is home to a number of cliff dwellings and rock art. Unlike some sites in Arizona that need to be viewed from quite a distance, these are much more accessible. Take a tour to learn about the history and get right up close to these ruins.
Nearby is Honanki Heritage Site, which is also worth a visit.
18. Canyon Lake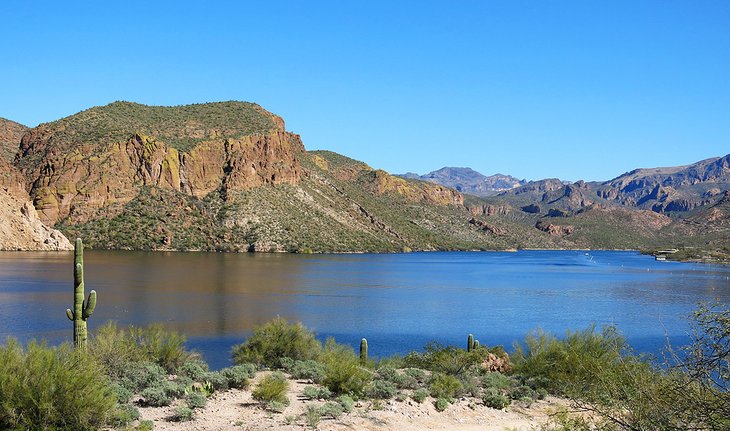 A lake in the desert is always a beautiful sight, and Canyon Lake is no exception. The red cliffs, blue water and sky, and green cactuses and shrubs provide outstanding color for pictures. If you are driving from Phoenix to Tortilla Flat, a popular day trip from Phoenix, you'll drive right by this body of water. Stop off to enjoy the scene and snap a few photos.
19. Arizona Snowbowl Ski Resort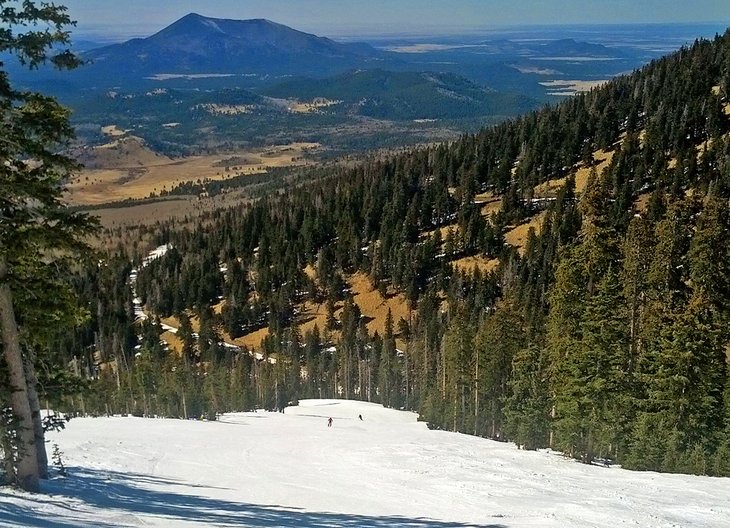 From high atop this ancient volcano are some of the best views over the Flagstaff surrounding area. Glide down the slopes and look out to distant hills and plains that expand all the way to the Grand Canyon. Arizona Snowbowl is one of the best ski resorts in Arizona and just a few minutes outside of Flagstaff.