11 Best Cheap Places to Travel in April
We may earn a commission from affiliate links ()
Looking for a springtime getaway that doesn't break the bank? You're in luck. April is ripe for travel deals to amazing destinations around the globe. Plus, the climate tends to be mild in most places in April, with spring in the Northern Hemisphere and autumnal weather down south.
Escape the chilly temperatures at home with a budget-friendly trip to Barbados or Puerto Rico. Experience the magnificent central California coastline in Santa Barbara, which is especially affordable in April. Or, head to Europe - Paris and Rome are delightful this time of year.
For ideas on budget-friendly escapes for the spring, see our list of the best cheap places to travel in April.
Note: Some businesses may be temporarily closed due to recent global health and safety issues.
1. Barbados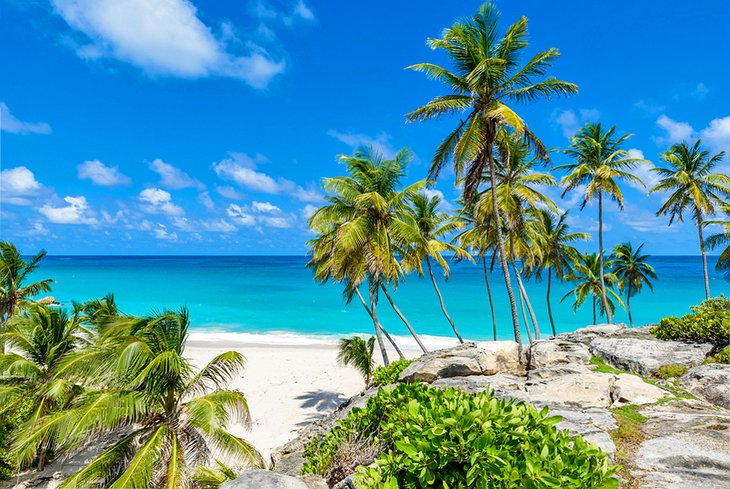 April is not only one of the best times to visit Barbados, it's also one of the most affordable months. The country is just coming down from its high season in April, giving tourists the opportunity to score great deals on flights and accommodations without missing the beauty and magic of this destination.
You're spoiled for choice when it comes to things to do in Barbados in April. Spend some time sunbathing and swimming along the picturesque beaches of Carlisle Bay.
Bridgetown is a great spot for sightseeing. Here, you can check out the Parliament Buildings, stroll across the Chamberlain Bridge and head to Queen's Park to see a baobab tree that's 1,000 years old. You can also attend the Barbados Reggae Festival, which occurs in mid to late April.
If you're lucky, you might catch the sight of humpback whales near Animal Flower Cave. They tend to visit the coastal area from February to April.
Other incredible natural attractions around Barbados include Flower Forest, the Barbados Wildlife Reserve, and Welchman Hall Gully.
2. Koh Samui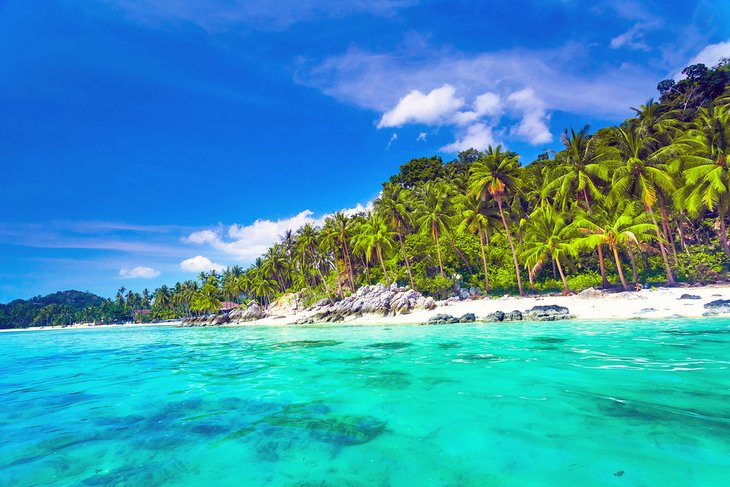 Tourists who don't mind high temperatures can take advantage of travel deals to Koh Samui during its hottest month: April. The crowds are thin, the sunshine is abundant, and you might even get the beach to yourself.
April in Koh Samui also gives tourists the opportunity to experience Songkran, the Thai New Year. The official celebration occurs on April 13, but in reality, the festivities go on along Chaweng Beach Road and in temples for days. This holiday is best known for its public water fights. Locals, especially children, target tourists with spray guns - all in good fun, of course. It's an experience you'll never forget.
While in Koh Samui, make sure to visit one of the island's top attractions: its famous Big Buddha, a 12-meter-tall gilded statue at the Wat Phra Yai temple. Also make time to fly above the jungle on the Sky Fox Cable Ride.
Hot tip: Even if you're a die-hard bargain hunter, consider splurging on a hotel room with good air-conditioning if you visit Koh Samui in April. The Thai island sees temperatures regularly hit 30 degrees Celsius this time of year.
If you are traveling from Bangkok to Koh Samui, you can also find some cost-effective ways to make the journey.
Accommodation: Where to Stay in Koh Samui: Best Areas & Hotels
3. Puerto Rico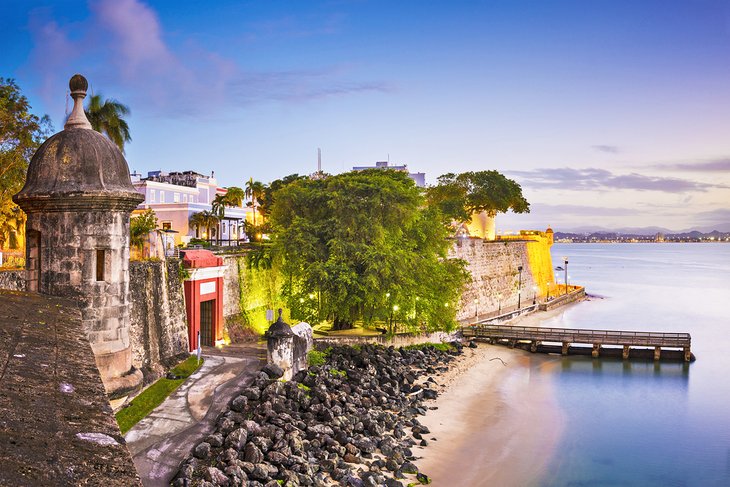 Airfare to Puerto Rico tends to plummet in April, right after the winter holidaymakers have gone home and the destination starts to clear out. Spring weather in Puerto Rico is balmy, with temperatures between 73 and 86 degrees Fahrenheit and little rain.
It's also a month chock full of events, including the Saborea Puerto Rico gastronomic festival, the Festival del Tinglar (Leatherback Turtle Festival), the annual Battle of 1797 Reenactment, and the Rincon International Film Festival.
While in Puerto Rico, plan to go exploring around Old San Juan. The historic town brims with candy-colored homes, massive forts (including El Morro and Castillo de San Cristobal), live music venues, and art galleries.
Then, venture outside the capital for spectacular sightseeing in nature. A hike through El Yunque National Forest is one of the top things to do in Puerto Rico, while the bioluminescent creatures in the Vieques Biobay create a flashy show on a nighttime kayaking trip.
Accommodation: Best Beach Resorts in Puerto Rico
4. Santa Barbara, California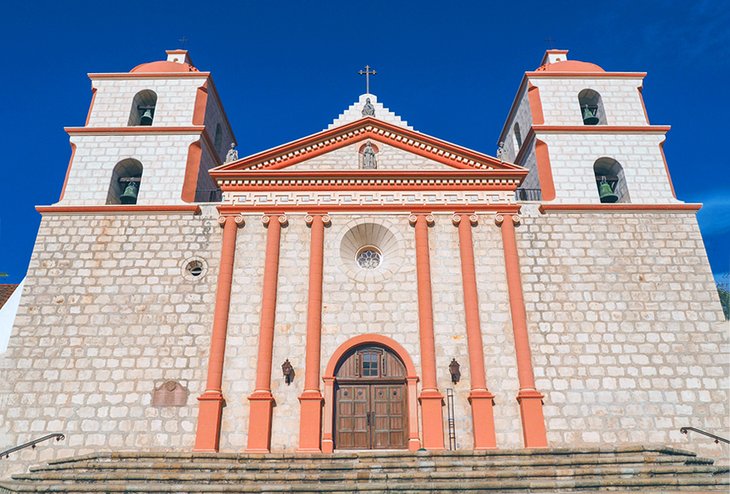 If you're looking to score a deal on a trip to Santa Barbara, consider booking a trip in April. Rates tend to be less expensive in mid-spring compared with other times of year, yet the mild temperatures and abundance of things to do still make it a splendid time to visit this breathtakingly beautiful area of central California.
April's warm weather and cool, gentle breezes create a lovely atmosphere for renting a two-wheeler and exploring Santa Barbara's charming bike trails. The 4.5-mile-long Cabrillo Bike Path takes tourists through popular attractions, like Stearns Wharf, Chase Palm Park, and Butterfly Beach.
If you prefer to explore on foot, check out the city's many hiking options, which range from easy to intense. Some include mesmerizing views of waterfalls and mountain scenery.
Other top things to do in Santa Barbara in April include looking for Pacific gray whales on a whale watching cruise, seeing what's new at the Santa Barbara Museum of Art, and exploring the Santa Barbara Botanic Garden.
Accommodation: Where to Stay in Santa Barbara: Best Areas & Hotels
5. Ireland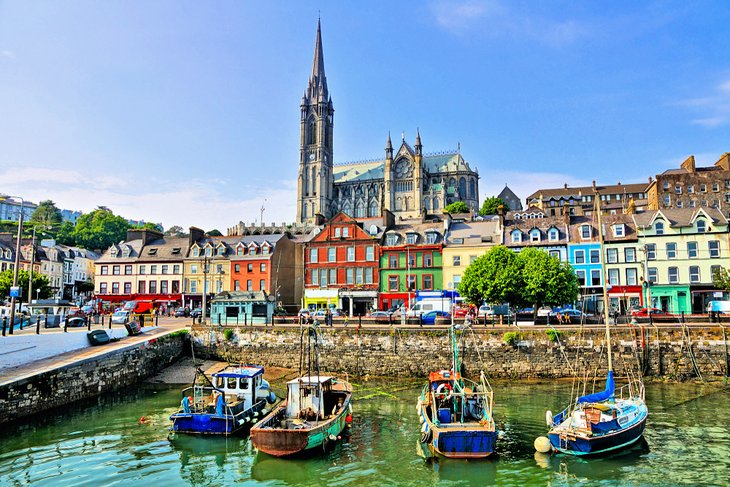 Consider adding Ireland to your list of spots to visit in April. This month marks the time when international flights kick back into gear after their winter slowdown, yet it's still outside the busy (and expensive) summer travel season. You can get a relatively decent deal on transportation and accommodations throughout Ireland in April.
Mother Nature works her magic in Ireland during the spring, when many of the country's landscaped castle grounds and botanical gardens explode with a blanket of blossoms. See for yourself at the National Botanic Gardens in Dublin, the hiking trails in Wicklow (known as the "Garden of Ireland"), and Kylemore Abbey & Victorian Walled Garden in County Galway.
There's almost always a chance of rain in Ireland in April, so pack a rain jacket and umbrella, and make sure to include some indoor activities in your itinerary. The National Museum of Ireland's four locations in Dublin brim with fascinating exhibits on natural history, animals, archeology, and decorative arts.
The Kilmainham Gaol Museum offers a fascinating glimpse at harsh prison conditions in the 19th century. Tourists can also check out other Dublin attractions, like the Book of Kells Exhibition and one of the world's prettiest libraries at Trinity College Dublin.
6. Aspen, Colorado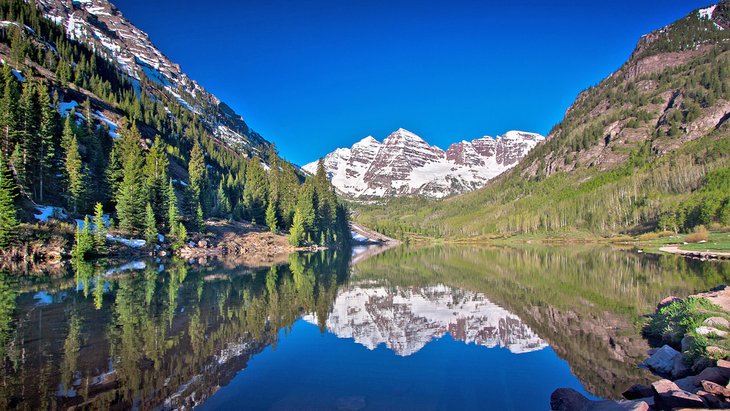 While Aspen is a notoriously expensive destination, prices tend to dip in early April, right before the area warms up. Get there early in the month if you're hoping to ski. Aspen Mountain challenges skiers to black diamond runs and other difficult routes, while Buttermilk and the Highlands appeal to novices. Regardless of how much powder there is in Aspen in April, the resorts will still have a cozy winter feel that will leave you relaxed.
Tourists can also have a blast in Aspen during closing day parties throughout the month of April. You can see crazy snowboarding stunts at the Smith Optics Grudge Match, take part in a casual barbecue at the Highland Bowl Gathering, watch skiers zip down the slopes in bikinis at the Elk Camp Surf & Snow Beach Party, and dress up for the 80s prom party at the Sundeck.
Accommodation: Where to Stay in Aspen
7. Aruba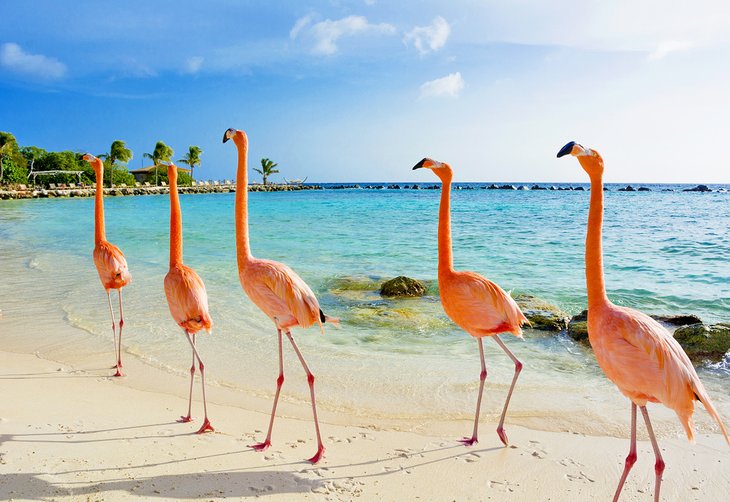 April is the tail-end of the high season in Aruba, allowing tourists to enjoy some of the island's best weather at a fraction of the prices they might pay earlier in the year. Aruba's famous trade winds keep visitors cool in the spring, even while the sun is shining and the temperatures are climbing.
Prepare to be wowed by Aruba's breathtaking beaches. Picture endless expanses of silky sand the color of snow, calm waters layered with shades of blue and turquoise, and lush palm trees dancing in the breeze. Palm Beach is the prime choice for people in search of luxury - it's lined by high-rise hotels and al fresco restaurants.
Eagle Beach gives tourists the chance to see Aruba's famous fofoti trees. And if you're looking for the best spot to watch the sunset, you can't go wrong with a visit to Boca Catalina.
The attractions of Aruba go beyond beaches, though.The island has a rich musical culture, colorful architecture, a restorative wellness scene, and sustainable travel initiatives. Eco-conscious travelers will be pleased to know that the island is making the switch to renewable energy sources and banning single-use plastic to ensure it stays pristine for the future.
Accommodation: Top-Rated Beach Resorts in Aruba
8. Guadalajara, Mexico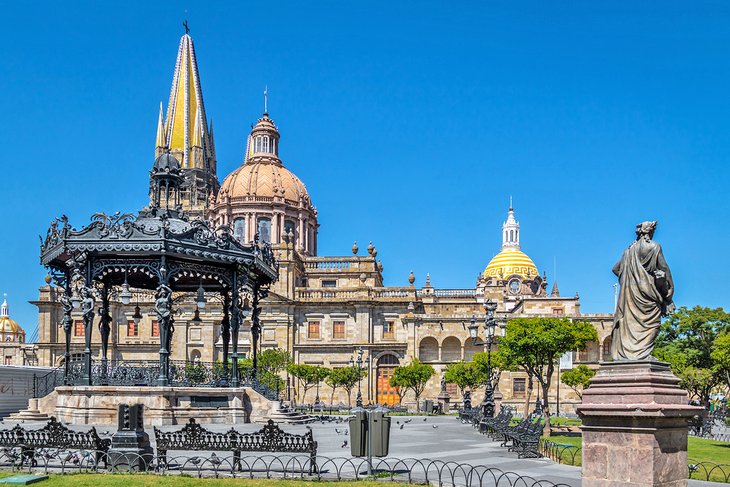 Guadalajara might not be the first destination that comes to mind when you think of spring break spots, but this culture-infused city offers great bang for your buck in April. You can often find quality hotel rooms for less than $100 per night this time of year.
Mariachi music was born in this part of Mexico, and roving costumed bands around Guadalajara will set a lively soundscape for sightseeing around the city. You can catch live mariachi performances at El Parián de Tlaquepaque, Casa Bariachi, Restaurante el Patio, and El Alazán y el Rosillo, among countless other restaurants and venues.
You might want to pack an extra bag for your trip to Guadalajara - the city is known as a shopping mecca. Swing by Tlaquepaque and Tonalá to pick up high-quality handicrafts, like glassware, beaded jewelry, decorative pottery, and funky souvenirs.
Accommodation: Where to Stay in Guadalajara
9. Marrakesh, Morocco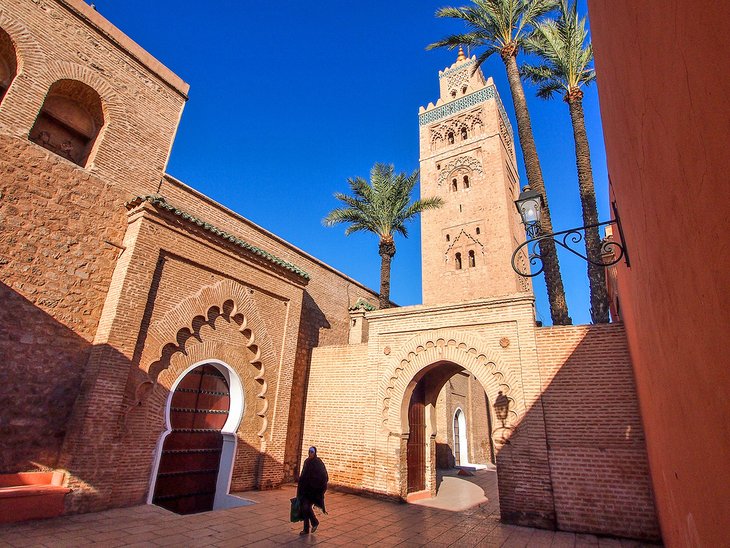 Smack in the middle of Morocco's shoulder season, April is an ideal time for a cheap trip to this beloved North African hot spot. Pleasant temperatures, ranging from 11 degrees to 24 degrees Celsius, set a comfortable environment for checking out the top attractions around Marrakesh.
Spring is one of the best times of year to soak up the atmosphere of this exotic locale. As you wander around the city, you'll experience a colorful bustle, with snake charmers, hectic shops, tanneries, and cafés. Culture abounds at the Djemaa El Fna, the ever-bustling entry to the medina.
You should make a point to visit the Koutoubia Mosque, arguably the best-known landmark in Marrakesh. The 70-meter-tall minaret of the stately structure from the year 1162 nearly kisses the sky.
Another spot to marvel at distinctive Moroccan architecture is at the Medersa Ben Youssef, the nation's largest theological college. Its kaleidoscopic tile work proves to be a dizzying sight.
Accommodation: Where to Stay in Marrakesh: Best Areas & Hotels
10. Rome, Italy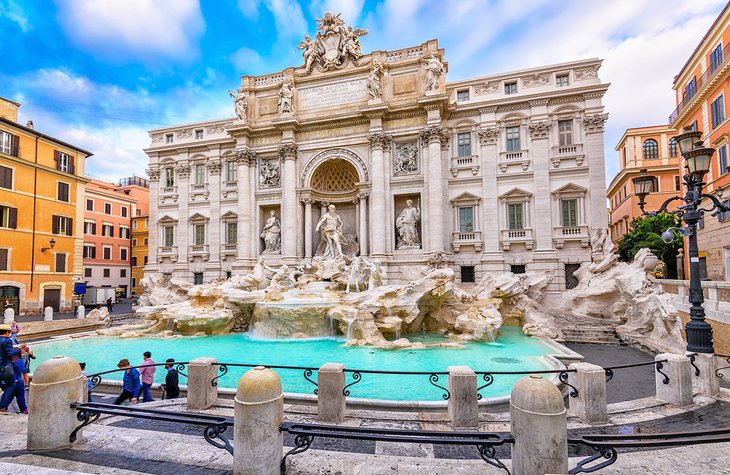 Dreaming of visiting the Colosseum, snapping selfies in front of the Pantheon, and tossing a coin in the Trevi Fountain? April might be the best time to do it. Not only is it a relatively affordable time to visit Rome, it's also significantly less busy than the overcrowded summer months. You won't have the place to yourself, but you also won't be shoulder to shoulder with hordes of others trying to get pictures of the famous attractions around Rome.
Mid-April also brings about one of Italy's most exciting events: the Birth of Rome Celebrations. This daylong festival involves exciting dance performances and Rome enthusiasts dressing up as ancient gladiators and parading around Circus Maximus, the Roman Forum, and the Colosseum in honor of the anniversary of the founding of the city in 753 BC. You won't want to miss it.
Accommodation: Where to Stay in Rome: Best Areas & Hotels
11. Paris, France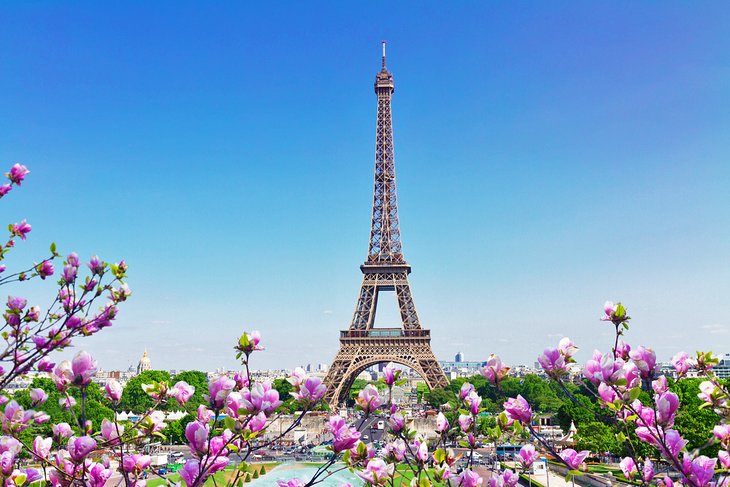 April is a great compromise for temperate weather, modest crowds, and affordability for trips to the City of Lights. Temperatures range from a brisk eight degrees Celsius to a glorious 17 degrees Celsius in Paris in April, and you'll only face a small chance of rain - the perfect atmosphere for popping on a sweater and picnicking under the Eiffel Tower.
Paris also boasts a stellar lineup of events in April. Early in the month, tourists can see creations of dozens of artists at the Art Paris fair at the Grand Palais. You can spend a day at the races and ride a gorgeous carousel during Galloping Sundays, which kick off in April. Toward the end of the month, collectors can revel in the obscure tomes and memorabilia at the International Rare Book & Autograph Fair.
But no matter what's on the calendar during your visit, Paris's renowned array of attractions will give you plenty of things to do in April. Spend the day among amazing works of art at the Musée du Louvre. See the Tomb of the Unknown Soldier at the Arc de Triomphe. Head up the Eiffel Tower to enjoy the view from one of the most famous tourist attractions in the world. And take a sightseeing cruise down the Seine river to appreciate Paris in springtime.
Accommodation: Where to Stay in Paris: Best Areas & Hotels