Trinidad and Tobago in Pictures: 19 Beautiful Places to Photograph
The twin islands of Trinidad and Tobago, the southernmost islands in the Caribbean, are replete with luxuriant rainforests, cascading waterfalls, and palm-tree-lined sandy beaches. Beautiful places to photograph are everywhere.
Located just off the coast of Venezuela, these islands are distinct in their landscapes and characteristics – while Trinidad's rainforested hills and mangrove swamps coexist with oil refineries and industries that make the twin nation one of the wealthiest in the Caribbean, Tobago remains relatively unchanged, and travelers flock to admire its unrivaled coastline and biodiversity. Port of Spain, the bustling capital of Trinidad and Tobago, acts as a good base for your adventures and also has a number of photo-worthy sights.
Together, these islands have picturesque bays, protected areas, and wildlife sanctuaries that provide some of the best bird-watching and photography opportunities. So, gather your wildlife photo lenses and head to these islands for incredible images.
Here are some of the most beautiful places to photograph in Trinidad and Tobago.
Note: Some businesses may be temporarily closed due to recent global health and safety issues.
1. Maracas Bay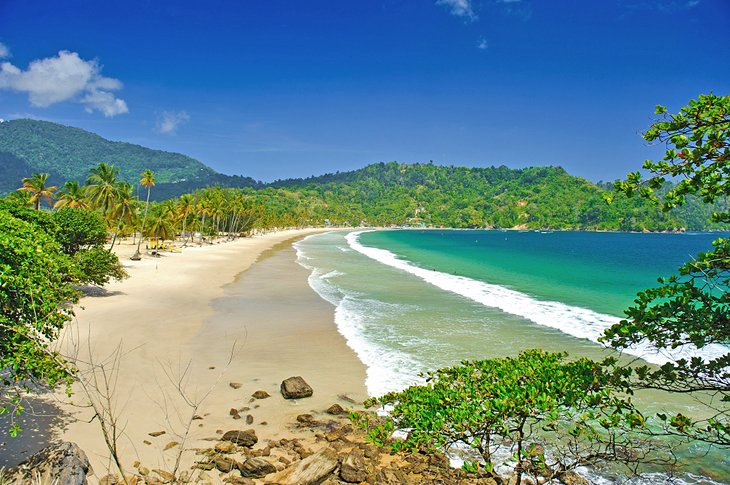 Maracas Bay beach is a popular getaway from Port of Spain on the northside of Trinidad. This palm-fringed strip of sand is protected by a bay and is among one of the best beaches on the island. The scenic drive from Port of Spain goes through mountainous rainforest and offers indelible peninsula and sea vistas.
2. Pigeon Point Beach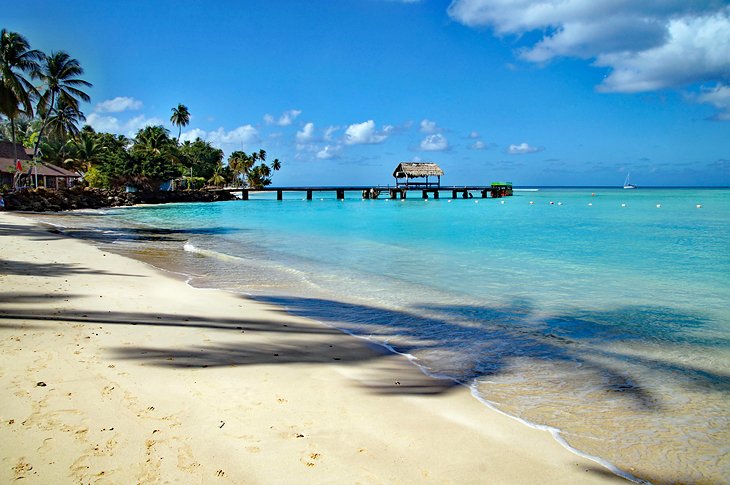 Pigeon Point Beach, also known as Pigeon Point Heritage Park, is a wonderful coral-sand beach on Tobago. The park is situated in a private coconut estate and requires an entrance fee. Sun loungers are available for rent, and the beach has palapas and a beachside restaurant. Because the beach is protected by the Buccoo Reef, it is safe for families with small children.
3. Nylon Pool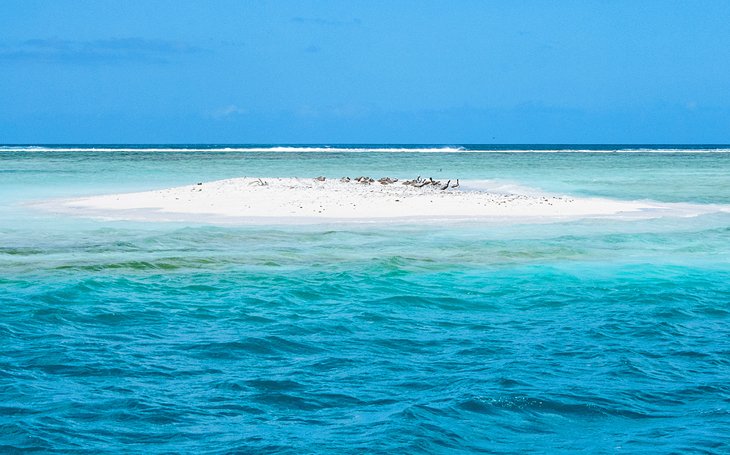 Right off the Pigeon Point Beach, you'll find the idyllic in-sea Nylon Pool, a swimming spot with a sandy bottom and thigh-high turquoise water that Princess Margaret likened to nylon during her visit in 1962. The pool is only accessible by boat, and you can combine a trip here with snorkeling at nearby Buccoo Reef, teeming with tropical fish.
4. Englishman's Bay Beach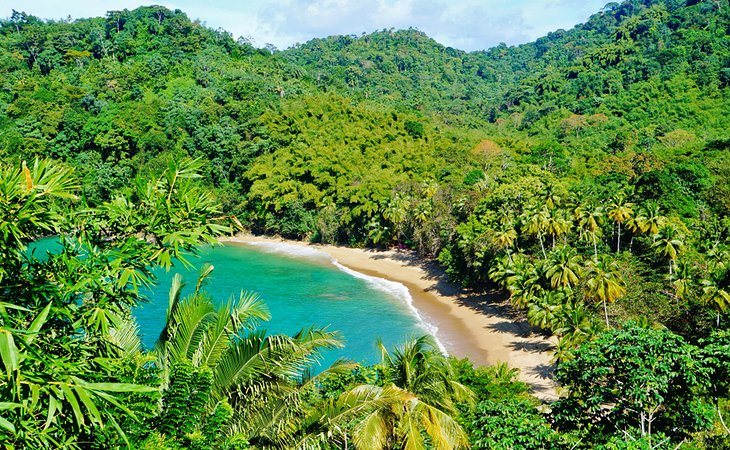 The secluded Englishman Bay Beach near Castara on Tobago island is a mile-long, U-shaped strip edged by an emerald rainforest. Snorkelers can revel in the colorful tropical fish that swim in the reef just offshore. The beach has a small restaurant and restrooms.
5. Caroni River/Bird Sanctuary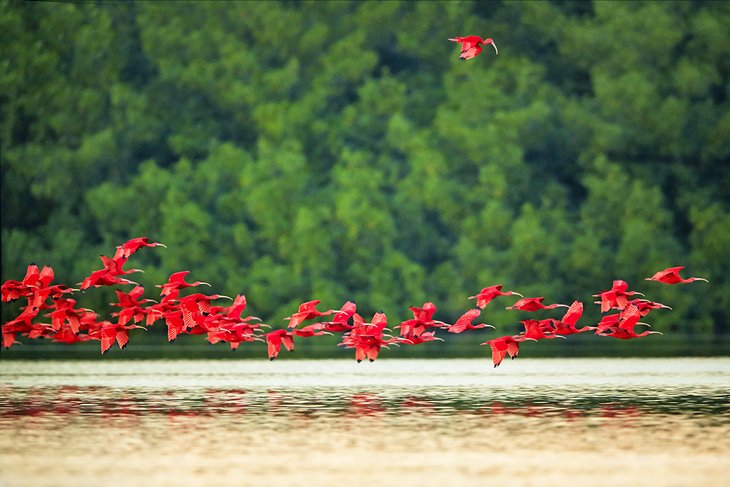 Bird lovers will delight in a bird sanctuary tour on the Caroni River, the longest river in Trinidad. It winds its way from the Northern Range uplands through the lowlands of Caroni Plains and empties via the saline mangroves of Caroni Swamp into the Gulf of Paria.
The Caroni Swamp is the second largest wetland in the country and is host to flocks of flamingos and scarlet ibis (the national bird of Trinidad and Tobago). You may also spot herons, tree boas, and caimans on the tour.
6. Argyle Waterfalls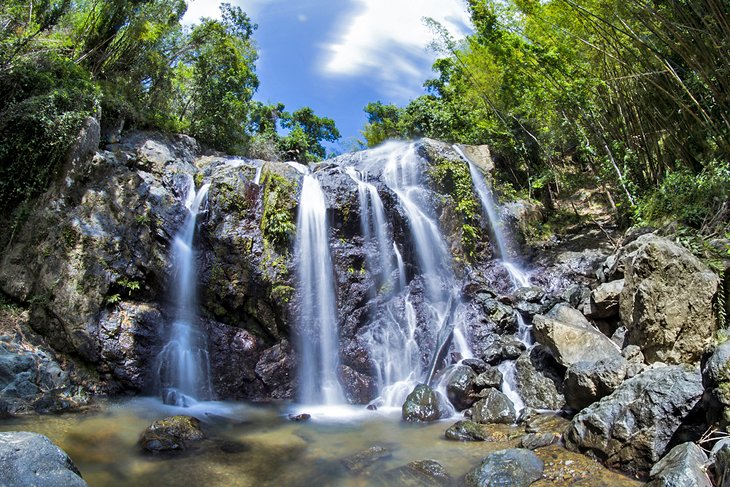 Three-tiered Argyle Waterfalls is among Tobago's top attractions and the island's highest waterfall. A 15-minute hike through a cocoa-tree-lined path in the center of the island brings you to the cascading falls and the swimmable pool at the bottom of the third level.
7. Macqueripe Bay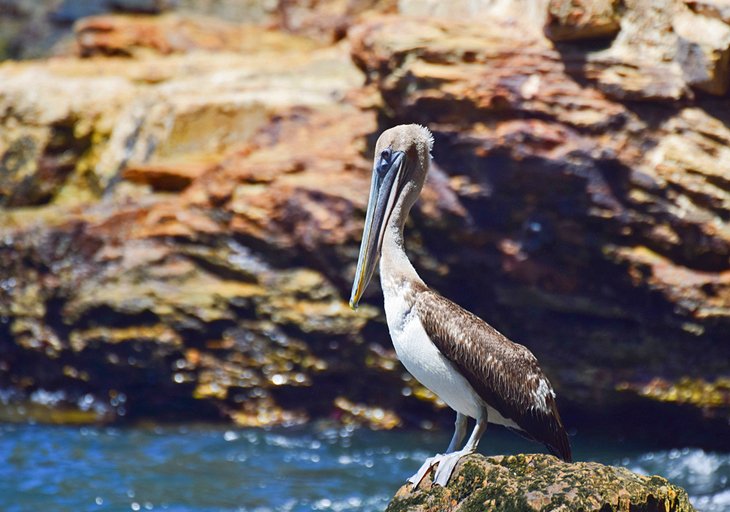 A brown pelican perches on the rocks near Macqueripe Bay, a short drive from Port of Spain on the North coast of Trinidad. Tucked into a sheltered bay and backdropped by a lush forest, the beach features calm waters and facilities.
Macqueripe Bay tends to get crowded on the weekends, so visit during the week or early mornings for pictures of avian life and the surrounding scenery. Visitors can venture out to the nearby hills for hiking and ziplining.
8. La Brea Pitch Lake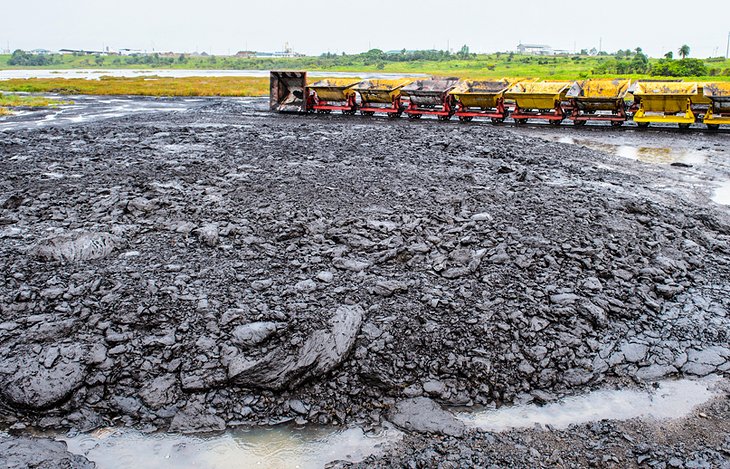 Located near the village of La Brea in southwest Trinidad, you'll find the largest natural asphalt lake in the world, estimated to span more than 100 acres and contain nearly 10 million tons of asphalt. Guests can visit the small museum hosting fossilized remains, artifacts, and other items unearthed from the lake, and take a guided tour to learn about the natural phenomenon and the history of the place.
9. Parlatuvier Bay, Tobago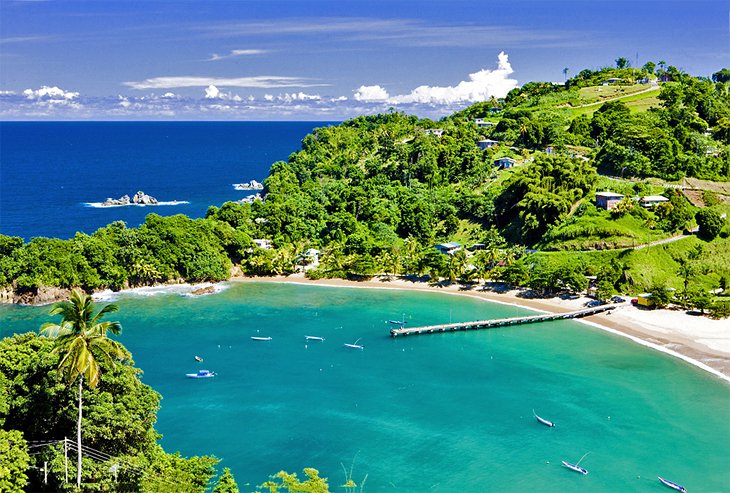 Another bay worth visiting for its stunning scenery is the secluded Parlatuvier Bay in northwestern Tobago. Located a 50-minute drive from Scarborough, Parlatuvier Bay features a tranquil beach with gentle waves and is surrounded by a small fishing village. There is a pier ideal for diving and jumping off into the water. This is an excellent place to observe fishermen bringing home their daily catch.
10. Asa Wright Nature Center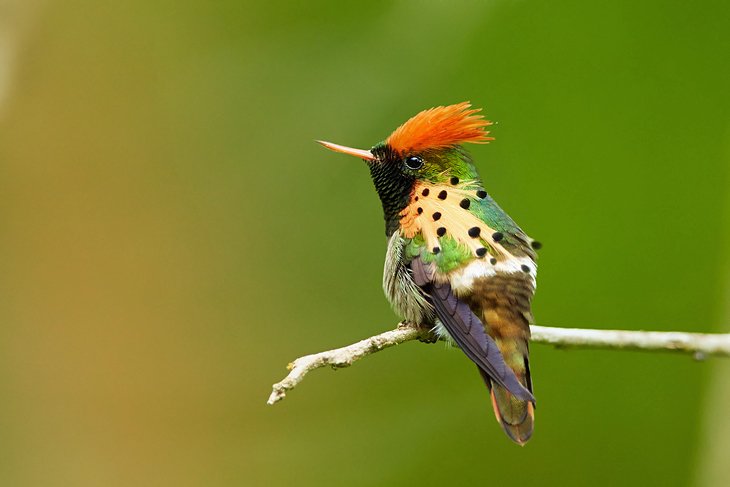 Deep in the rainforest, the striking tufted coquette hummingbird sits on a small branch at Asa Wright Nature Center (AWNC) & Lodge in Trinidad. The center, encompassing 1,500 acres in the Arima and Aripo Valleys of the Northern Range, is known for its biodiversity and is sought after by bird-watchers seeking exotic birdlife, such as hummingbirds, pygmy owls, woodcreepers, and the nocturnal oilbird.
Guests can stay overnight in the cottages at the lodge, enjoy meals and high tea on the verandah overlooking the landscape, and go on guided bird-watching tours.
11. Main Ridge Forest Reserve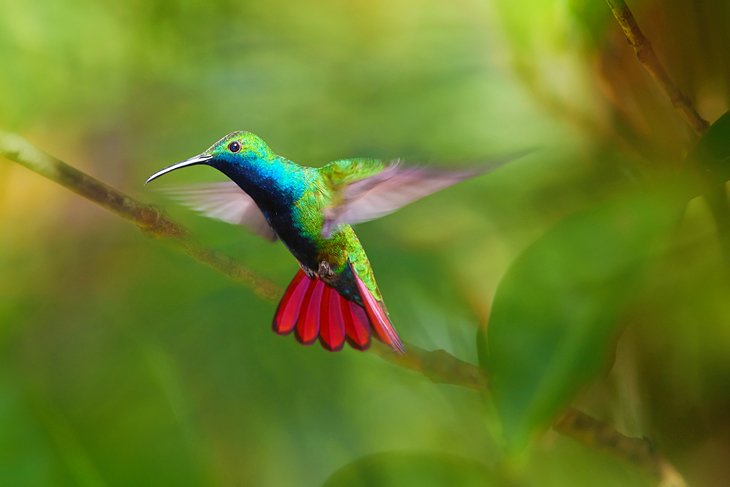 Main Ridge Forest Reserve in Tobago is considered the oldest legally protected forest in the Western Hemisphere, and this rich biodiverse region hosts nearly half of the bird species found on the island nation. A hike through the reserve yields sightings of birds like hummingbirds and collared trogon, butterflies, snakes, and lizards.
12. Pointe-a-Pierre Wildfowl Trust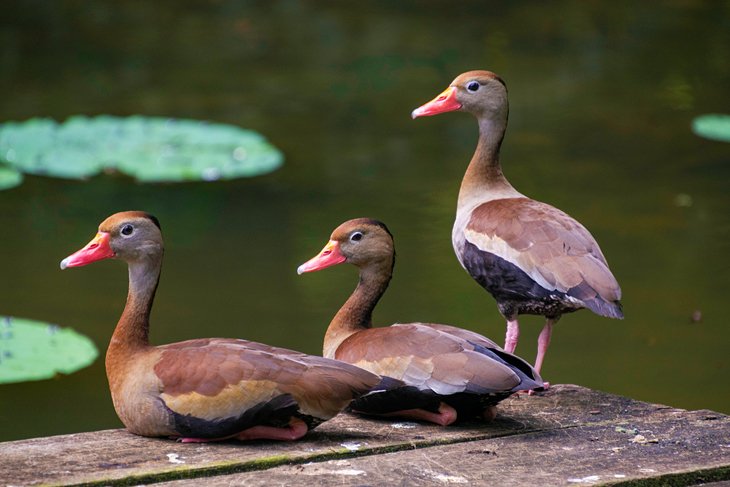 The black-bellied whistling duck is among the many bird species found at the Pointe-a-Pierre Wildfowl Trust, a sanctuary located within the premises of an oil refinery. Nature trails through the 74-acre area are ideal for spotting birds like the white-cheeked pintail, scarlet ibis, macaws, and whistling ducks. The sanctuary conserves wetlands, protects and rehabilitates birds in need, and has captive breeding programs for endangered species.
13. Fort King George Historic Site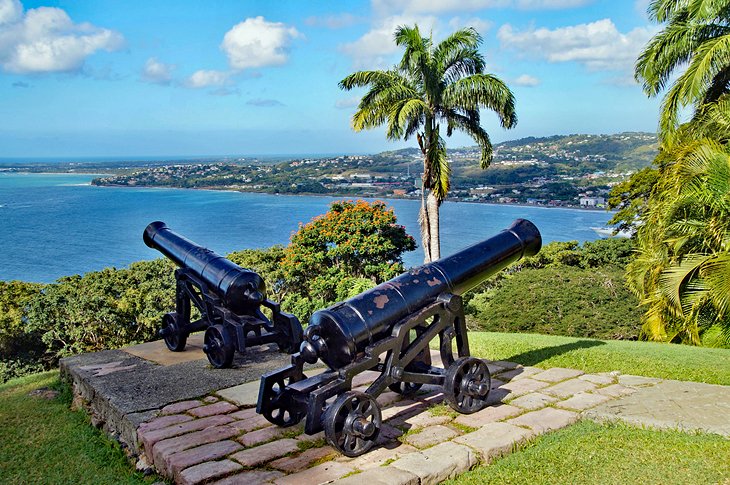 For a glimpse at Tobago's colonial history, visit the 18th-century, British-built Fort King George, located high above Scarborough and the bay. The well-preserved fort offers a great view of the town and the sea beyond. Tobago Museum, located on-site, displays military relics, antique maps, African art, and Amerindian artifacts.
14. Temple in the Sea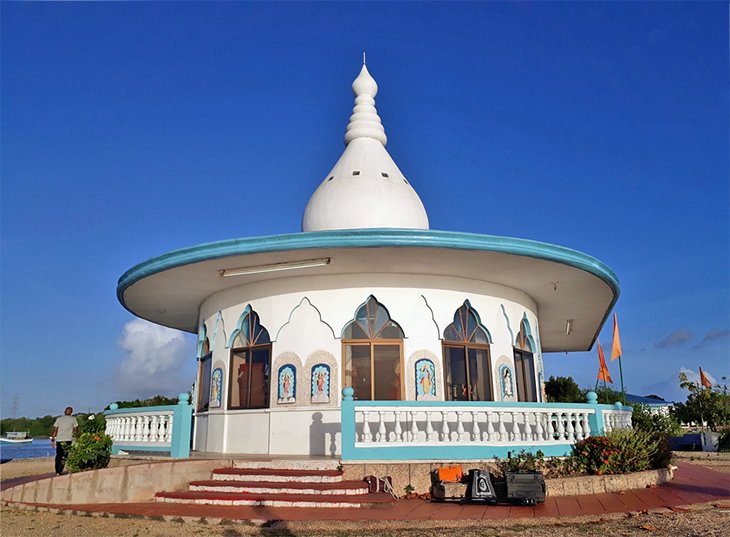 The floating Temple in the Sea in Waterloo, Trinidad is a testament to the large East Indian population of Trinidad. The temple, built by immigrant Sewdass Sadhu, sits on a large offshore rock and is connected to the mainland by a walkway, It features marble and stone deities that Hindus from all over the island come to worship.
15. Little Tobago Island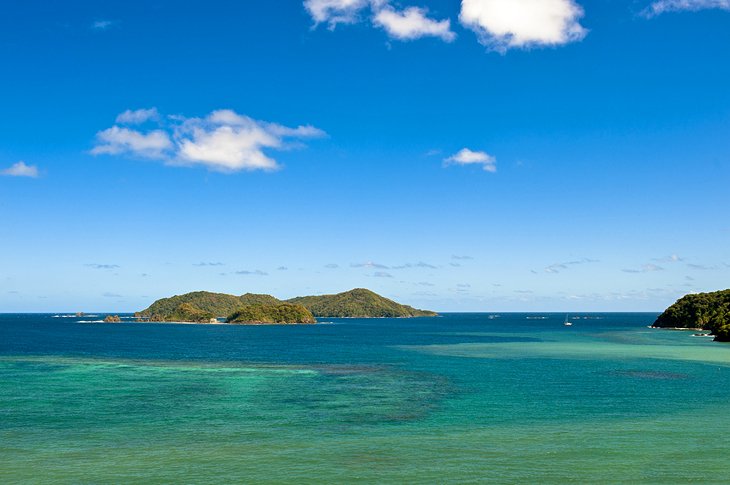 There's no shortage of bird-viewing opportunities on Trinidad & Tobago, and Little Tobago Island is no exception. This small, uninhabited island off the east coast of Tobago has several trails and provides spectacular views and sightings of seabirds like red-billed tropicbirds, red-footed booby birds, and the magnificent frigate birds. You can take a tour that involves snorkeling at a nearby reef and hike the island.
16. Emperor Valley Zoo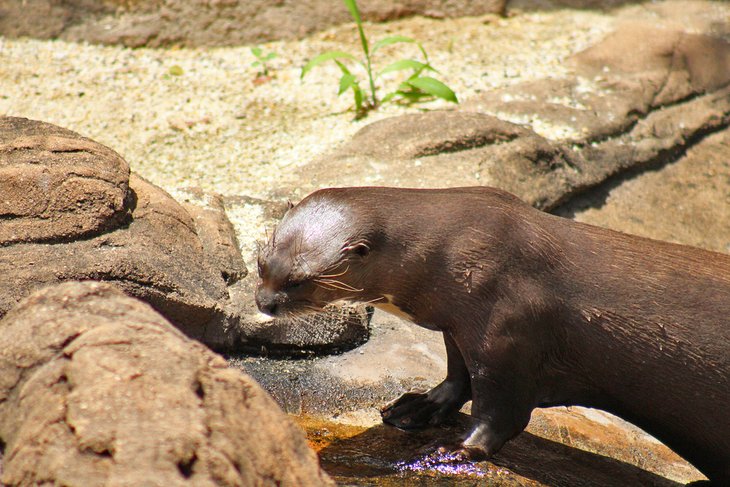 Zoos can be beautiful places to photograph, as you have a lot of different animals in a somewhat controlled environment. They are also excellent places to introduce kids to photography, as it's easy to get some great shots. The Emperor Valley Zoo is located in Port of Spain and has over 200 different kinds of animals. Favorite photo subjects include lions, tigers, giraffes, and the colorful parrots.
17. Safari Eco Park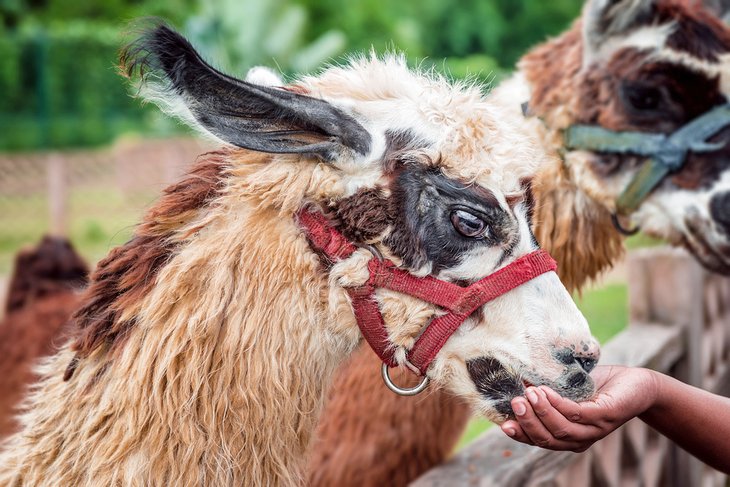 Another attraction in Trinidad that is a great place for photos is the Safari Eco Park near Mount Pleasant. It's a chance to get up close and personal with animals like camels, llamas, goats, monkeys, zebras, kangaroos, and more. Much of the park is like a petting zoo, so it's a great place for kids and to take pictures of your kids interacting with the animals.
18. Royal Botanic Gardens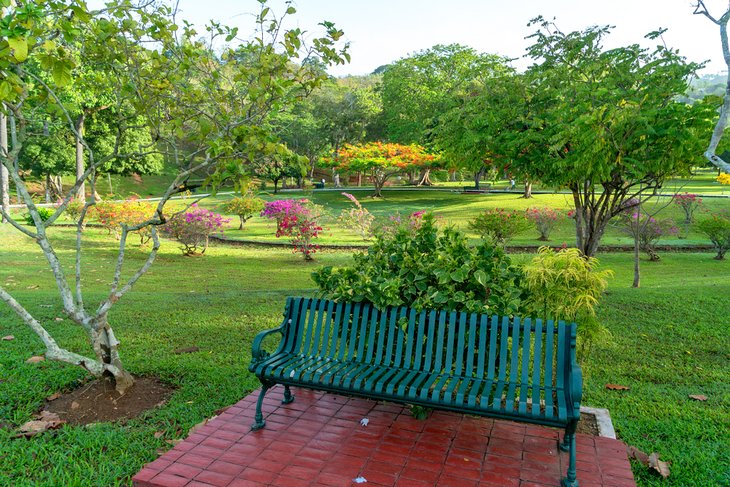 This beautiful 60-acre space is the north part of the Queen's Park Savannah in Port of Spain, and offers photographers some incredible vistas. Aside from over 700 different varieties of trees, there are lots of colorful plants and flowers to photograph. There is an area of the gardens called Wildflower Park. Filled with flowers, it's a very popular place for wedding photos.
19. Rio Seco Waterfall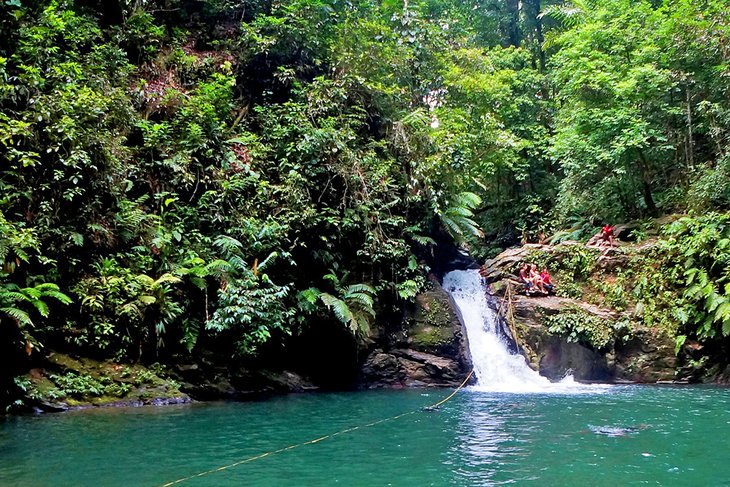 Located in the northeast part of Trinidad, this beautiful place to photograph is a flat, hour-long hike from the parking area. The waterfall has two levels and drops into a large pool. You can swim in the pool and also jump off the waterfall into the pool. It's a great place to use that GoPro to get some action water shots. The trail to the falls can be muddy after it rains.