12 Best Places to Visit in Germany
Not only is Germany the economic powerhouse of the European Union (EU), it just so happens to be one of the best places to visit in Europe for those seeking an authentic, exciting vacation on the "continent." Thanks to the superb network of highways (autobahns) and an extremely fast and efficient railway service that crisscrosses this central European country, Germany's cities and towns, big and small, are easy to access.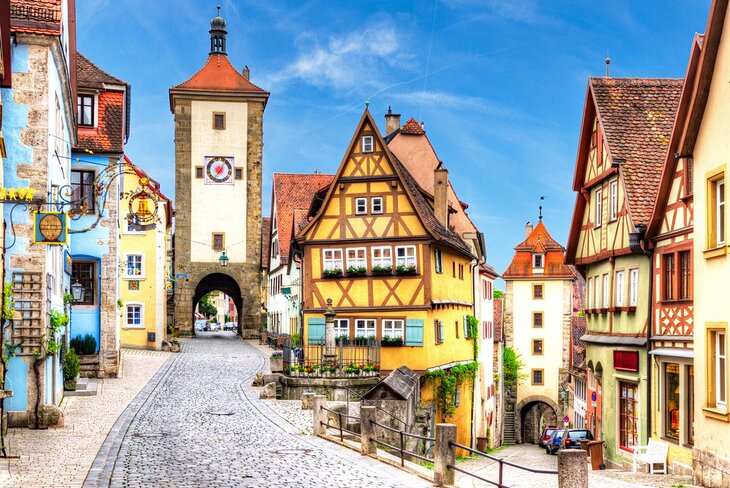 Are you planning on being based in a single urban location? Then cities such as the country's magnificent capital, Berlin, or a historic urban destination such as Munich would be good choices.
Or, perhaps you're thinking of embarking on a road (or rail) trip to smaller must-visit places in Germany? Top choices include the beautiful spa town of Baden-Baden in the Black Forest or the medieval fortress town of Rothenburg where the list of things to do is limitless.
Boasting a vast variety of incredible scenery, Germany encompasses a little of everything. From the beautiful valleys of the Rhine and Mosel rivers to the majestic mountains of the Bavarian Alps, the awesome shorelines of Lake Constance, and the rugged coastlines along the Baltic and North Sea, there's something nice to see at every turn.
Whatever you're looking for, be it a vacation full of incredible cultural experiences or fun outdoor adventures, plan your trip to this wonderful European travel destination with our list of the best places to visit in Germany.
1. Berlin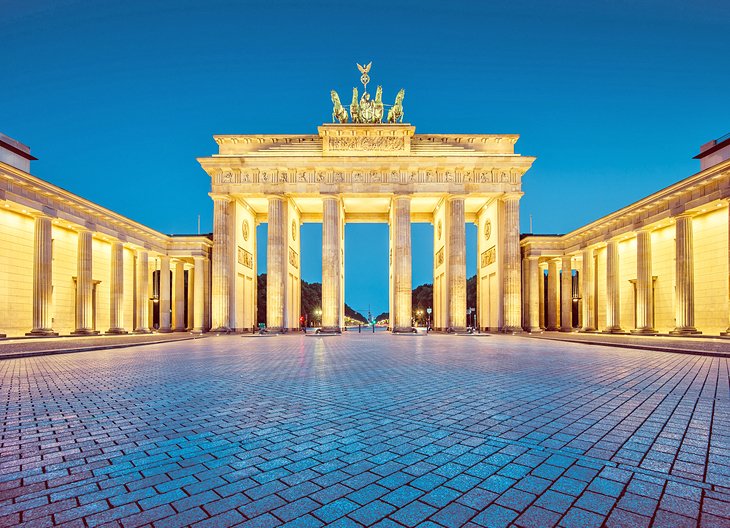 If you're only ever able to make a single trip to Germany, you'll want to spend at least a few days in Berlin. The country's capital is undoubtedly one of the most dynamic and vibrant cities in Europe, as popular for its superb dining experiences as it is for its shopping and entertainment.
Berlin is also considered one of Europe's top cultural destinations, home to numerous excellent art galleries and museums just waiting to be explored. Some of the best are located on Museum Island, a must-see destination that alone can take days to explore.
And after these Berlin attractions have closed, fun things to do at night include enjoying concerts by the renowned Berlin Philharmonic Orchestra, perhaps taking in a performance by Berlin Opera, or simply wandering the always-interesting avenues and boulevards in the Mitte District, where you'll find famous landmarks such as the Brandenburg Gate.
Other areas you'll want to explore include Charlottenburg. Generally a little quieter than the busy Mitte area, it's home to many pleasant parks and gardens including the Zoological Garden. It's also where you'll find the magnificent 17th-century Charlottenburg Palace, once home to the Prussian kings of old.
2. Munich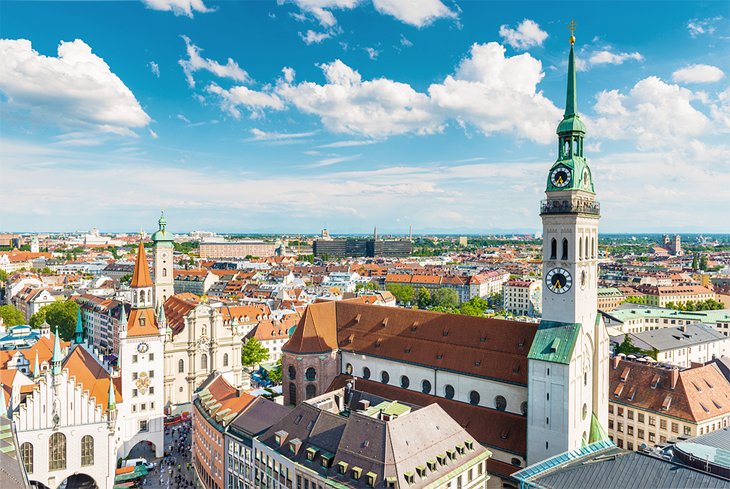 The capital of the state of Bavaria and one of Germany's largest cities, Munich owes much of its popularity as a tourism destination to its location on the outer edge of the beautiful Bavarian Alps. Although not one of Germany's oldest cities, with roots that can be traced back to a settlement of monks pre-dating its official founding in 1158, Munich has played a major role in shaping the country's cultural and political makeup.
The city's rapid growth saw it develop into an important center for arts and trade, as well as a religious center. These days, in fact, no visitor can fail to notice the city's many surviving churches, including Peterskirche, the old inner-city church built during the 1300s, the iconic cathedral, the Frauenkirche (also the city's most recognized building), and the large Renaissance-era Michaelskirche.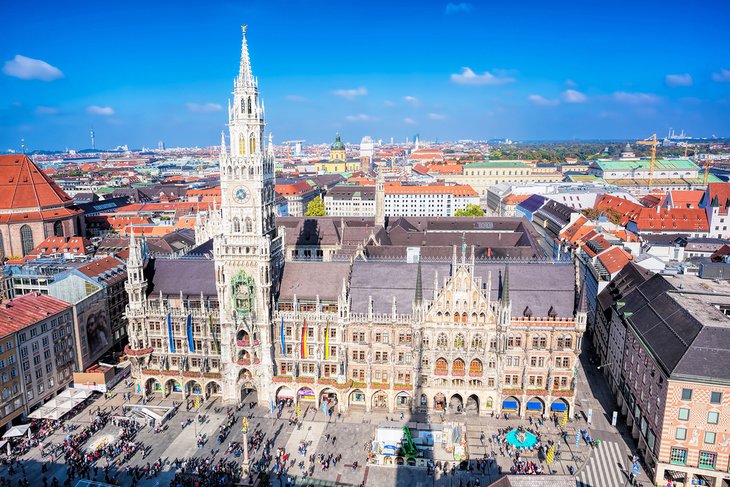 Another reason Munich has attained a place as one of Germany's most popular tourist destinations is its historic city center. It's a delight to explore on foot, with the fun centered around the city's large open square, the Marienplatz. Here, you can explore delightful old architecture dating all the way back to medieval times, including the Old and New Town Halls.
Be sure to also visit the attractive pedestrian areas around the banks of the River Isar, as well as the numerous parks and green spaces the city's known for. Of these, by far the most popular is the lovely Englischer Garten, or English Garden, the largest such urban public park in the world.
Add this to the long list of other attractions, as well as museums and art galleries, and fun places to visit for families, and it's easy to see why Munich requires more than a day to explore in its entirety.
Read More:
3. Medieval Rothenburg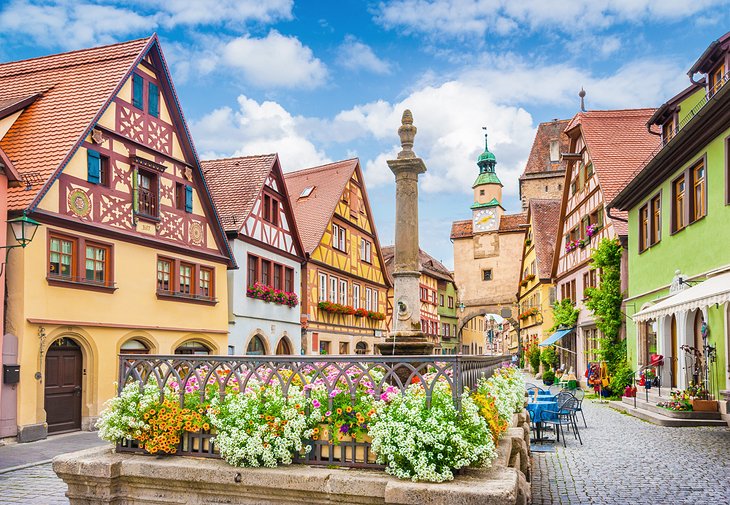 If there's a single travel destination in Germany that encapsulates all that's wonderful about this amazing country, it's the old town of Rothenburg ob der Tauber. One of the most attractive small towns in Germany, it's located in the heart of beautiful Bavaria and is an easy drive from some major cities such as Frankfurt.
Rothenburg, as it's most often called, boasts superb photo opportunities everywhere you look. Located high above the River Tauber, Rothenburg escaped the ravages of war that devastated so many other old medieval towns and cities, and as such has retained the majority of its many authentic medieval buildings in their original form.
As a result, stunning old structures such as the 13th-century Town Hall, or Rathaus, remain much as they would have been over the centuries. Equally well-preserved structures include the magnificent Imperial City Museum, set in an old convent, and the historic Castle Gardens, which remain pretty much unchanged since being established in the 17th century.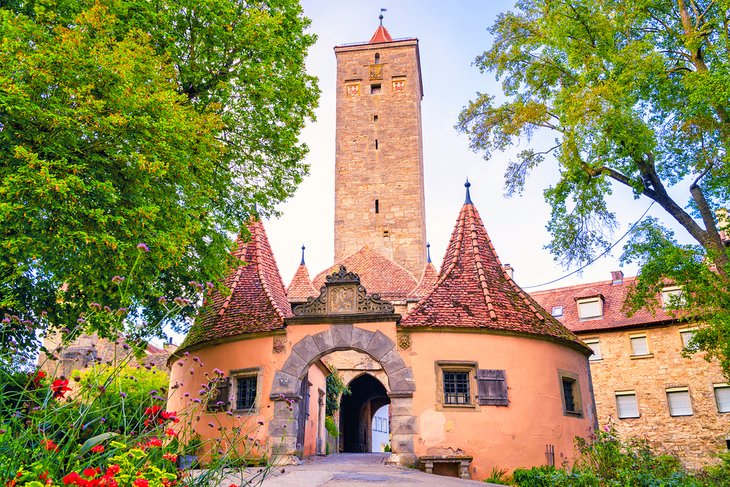 For a real treat, try to book a night or two's stay in the medieval old town center. You'll then be perfectly positioned to explore the magnificent Old Town Walls later in the day, after the majority of the crowds of day trippers have dispersed. Although this takes a little over a half hour, you'll want to make stops along the way to catch the spectacular views over the old town, an effect that is heightened as the sun sets.
Afterward, head back down to the picturesque Plönlein, an intersection that is much photographed for the famous skinny half-timbered building that splits two equally attractive streets lined with similar old homes. Here, you can find yourself a great restaurant or café patio where you can relax and unwind after exploring one of the most attractive and authentic places to go in Germany.
4. Cologne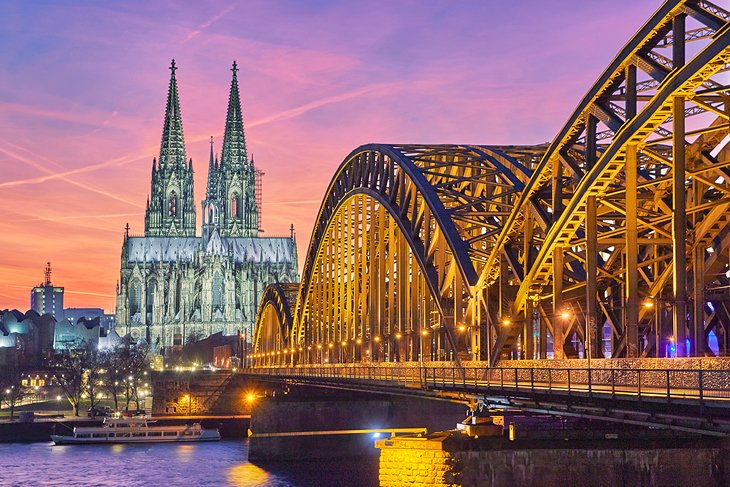 Cologne is another of those wonderful old German cities that has managed to preserve its past for modern generations to enjoy. Originally settled by the Romans, Cologne has for centuries been an important religious center and a place of pilgrimage.
These days, the best places for visitors to go in Cologne are located in and around the Old Town, home to 12 classic old churches, including the famous Cologne Cathedral. Expect to spend hours exploring this magnificent structure and the surrounding former merchant homes, many of them now bustling with modern trade, including art galleries, boutique shops, and cafés.
Cologne's reputation as a center of trade and commerce has never diminished. Present-day visitors are still drawn to its shopping areas and traditional marketplaces to purchase locally produced goods, from fashion and fragrances to food. In fact, you haven't lived until you sample some original Cologne-made chocolate, available in many locations around the Old Town.
Other fun things to do in Cologne include exploring its ancient Roman remains, its magnificent Baroque palaces, and its countless world-class museums and art galleries.
The city is also a popular stop in Germany for its location on the Rhine River, which slices through the city. The riverfront is not only a wonderful area to explore on foot but also serves as a major embarkation point for Rhine river cruises that can last anywhere from a few hours to a few days.
5. Koblenz & the Rhine Valley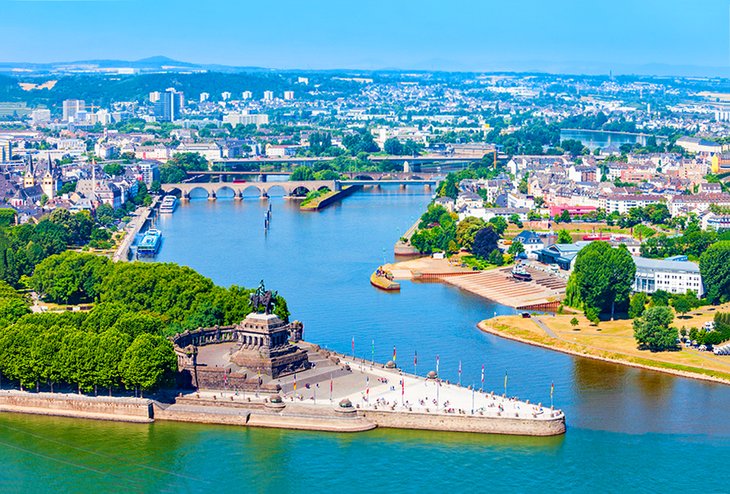 If you do partake in one of the increasingly popular week-long river cruises down the Rhine, you will at some point find yourself docked in the beautiful city of Koblenz. However you arrive, though, be sure to make your first stop the magnificent Deutsches Eck, or German Corner.
It's here you'll witness one of the most incredible natural phenomena in the country: the meeting of the Rhine and Mosel rivers. This important landmark is overlooked by a huge Memorial to German Unity, an impressive equestrian statue of King Wilhelm I.
Watching these two mighty rivers meet is a sight to behold. If you time it right, you can even enjoy a summer evening classical music concert at the same time. Great views of the German Corner and the two rivers can also be enjoyed by taking the Koblenz cable car up to the spectacular Ehrenbreitstein Fortress.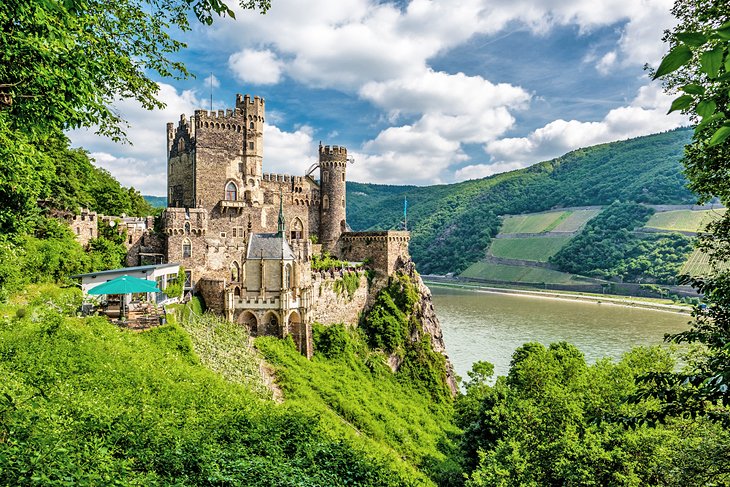 Koblenz also serves as a superb jumping-off point for explorations of the beautiful Rhine Valley. The Middle Rhine Valley, or Rhine Gorge, is so important that its entire length from Koblenz south to Mannheim has been declared a UNESCO World Heritage Site. Here, you'll have the chance to see picture-book Germany, with scenery so spectacular you'll be forgiven for thinking it's straight out of a book of fairy tales by the Brothers Grimm.
Dotting the river banks are numerous quaint old towns and spectacular old castles. These are fun to explore using a handy hop-on, hop-off day pass on regular ferry services. If you've got more time to explore this beautiful region of Germany, consider a longer river cruise that takes in other parts of the Rhine. It's also fun to explore by car or bicycle.
However you get here, top places to go in the Rhine Valley include the towns of Bingen am Rhein and Bacharach, each offering enough adventure to keep you busy for hours.
6. Baden-Baden and the Black Forest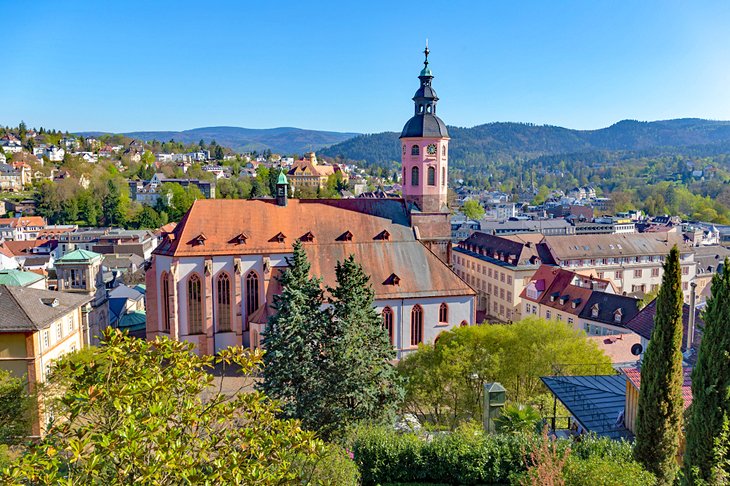 The delightful town of Baden-Baden is well-known as Germany's spa capital. Thanks to its mild climate and hot springs, this charming town in the heart of the popular Black Forest tourist region has for centuries been the go-to destination for the rich and royalty seeking authentic therapeutic spa town experiences.
Nowadays, a visit to what is still regarded as one of the must-visit places to go in Germany is thankfully attainable for all, and every effort should be made by travelers to the country to spend at least a day exploring Baden-Baden.

And, of course, no trip to beautiful Baden-Baden should be undertaken without taking a plunge or paddle in one of its wonderful spas. A tradition that dates all the way back to Roman times, you'll first want to visit the town's famous Spa Garden, the Kurgarten. Long the center of Baden-Baden's cultural scene, it's here visitors flock to explore the town's exquisite boutique shops and art galleries, as well as enjoy its many great restaurants and cafés.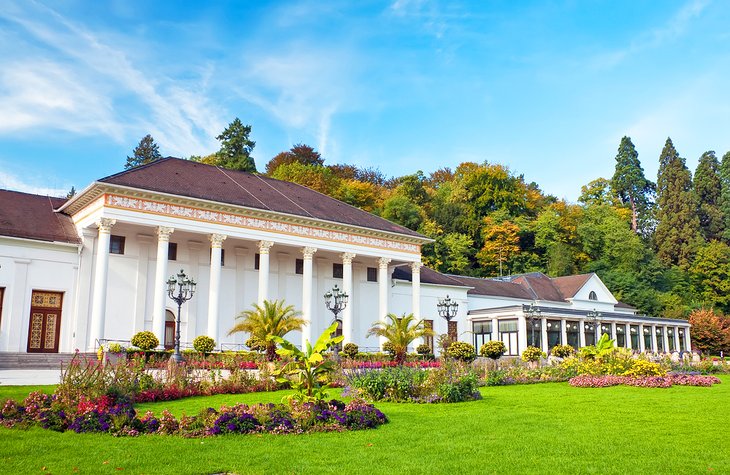 The Kurgarten is also where the majority of the town's top events and festivals are held, from pop and classical concerts to the popular Christmas Market. Here, you'll also find the attractive old Kurhaus, a historic resort establishment constructed in 1824 to resemble a French chateau and notable for its gardens and historic pump room.
Baden-Baden is also popular for sports enthusiasts thanks to its many golf and tennis clubs, as well as equestrian sports such as horse racing. It's also a great place in Germany to visit in summer for its proximity to the hiking and biking trails of the spectacular Black Forest. When the snow flies, the area is also well-known as a ski destination.
Those wanting a scenic drive from the city would do well to hit the Schwarzwald-Hochstrasse tourist route, which takes in the best of this beautiful scenic area.
7. Nuremberg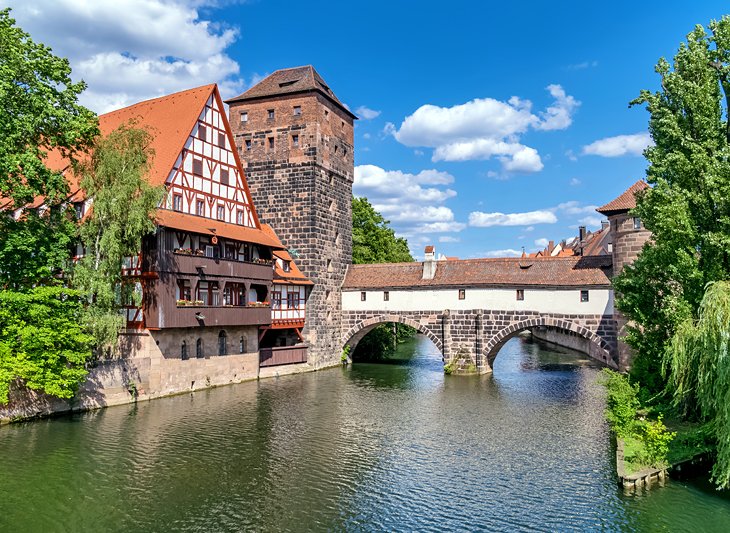 The attractive medieval Old Town area of Nuremberg (Nürnberg) today stands testament not just to the rich cultural traditions that have shaped Germany, but also to the country's modern ingenuity. After near-total devastation during WW2, the vast majority of the city's famous medieval architecture, previously untouched for centuries, required rebuilding.
And rather than bulldoze and erect less appealing modern structures, the decision was made to rebuild the city's old center exactly as it had been before the war. The results are simply stunning. So much so, in fact, that all but an expert would be hard-pressed to tell that much of what you now see in the Altstadt was, only decades ago, mostly rubble.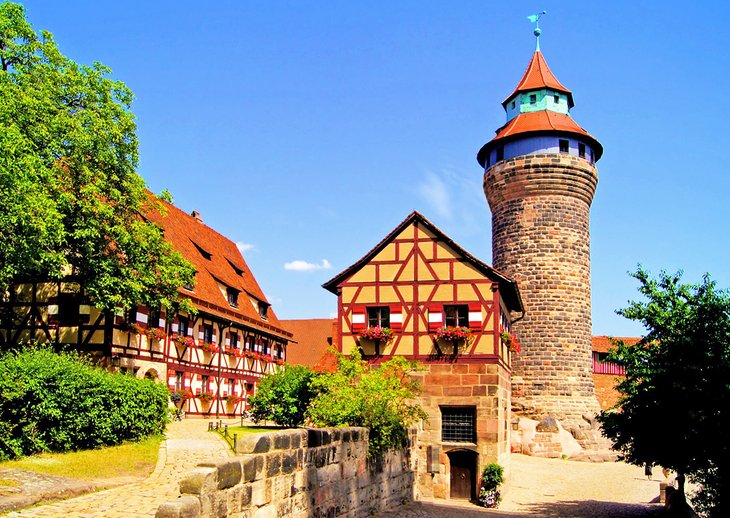 History and culture buffs alike will find much to enjoy about modern-day Nuremberg. A highlight of any visit is taking the time to walk around the city's five kilometers of walls. Built to protect the old city in the 1300s, the walls can best be enjoyed on the west side of town and are easily accessible by a network of trails that are great fun to explore, especially if you take time to venture up the old towers that overlook the surroundings.
Once you've got your bearings, head to Nuremberg Castle, a massive old fortification that dates back to the 11th century and which includes a variety of individual medieval structures to explore, many of them housing museum displays and related artifacts.
And if shopping, dining, and entertainment are important, you won't be disappointed as Nuremberg offers everything from fine boutique shops and Michelin-starred restaurants to classical music concerts and opera.
Planning on visiting Nuremberg in winter? If you do, you'll be rewarded with the chance to visit one of the best Christmas markets in Germany, as well as one of the oldest dating back to the 1500s.
8. Frankfurt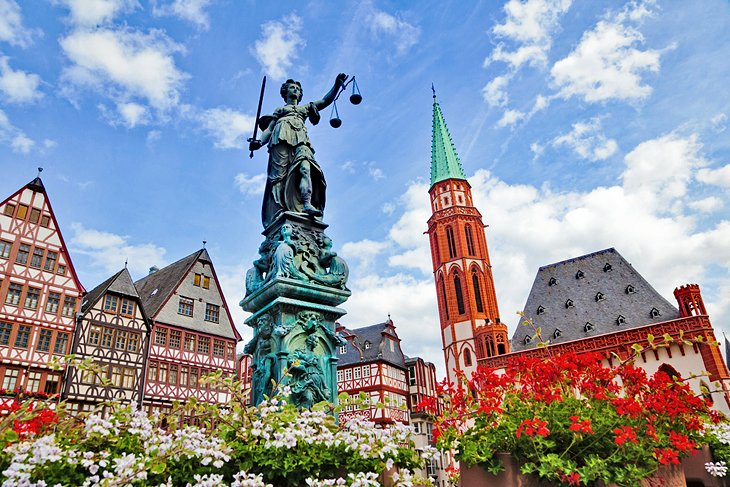 For centuries an independent city-state, Frankfurt has long been one of Germany's most important cities. The many old buildings, world-class attractions, and fun things to do here make this historic former imperial city a great place to spend a weekend break, or even longer if you're looking for a base from which to explore the surrounding countryside.
The city is situated on the River Main, and evidence of its past as an important trading center is easy to spot, especially in the impressive Old Town (Altstadt) area.
Highlights include wandering the delightful Römerberg, a well-preserved pedestrian-friendly city square known for its fountain, medieval townhomes, attractive boutique shops and galleries, and excellent cafés and restaurants with al fresco dining options. The square is also home to historic buildings, including the Old Town Hall (Altes Rathaus) and a number of fine old churches.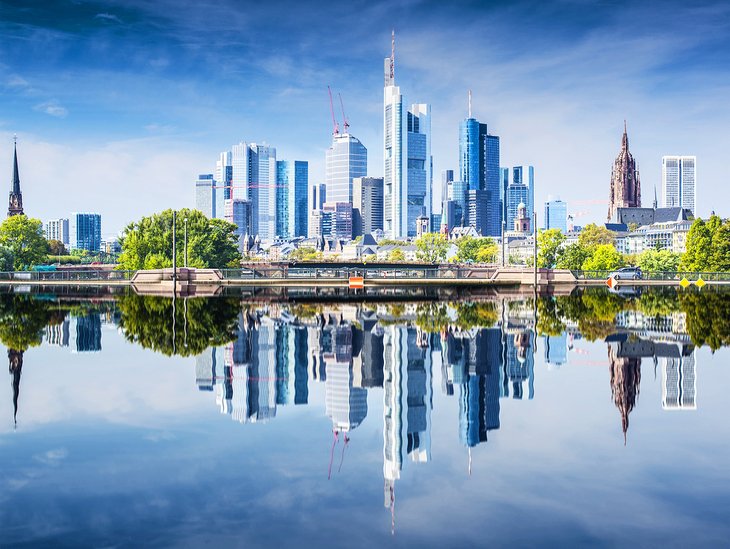 Frankfurt is not without its modern marvels, too. As one of Germany's leading business centers, its financial district boasts enough skyscrapers to have earned the city the nickname 'Mainhattan', while ultra-modern convention centers have led to it being the home of huge international trade shows, including the Frankfurt Book Fair.
Add to this the many excellent museums in the Museumsufer district, home to the superb Museum of World Cultures and the Museum of Ancient Sculpture, along with the many top easy day trip options available, and you'll be hard-pressed to find a better place to visit in Germany.
Finally, given the many highly rated hotels in Frankfurt, you may want to consider extending your stay to ensure you don't miss anything. It also makes for a great base from which to explore nearby destinations such as the romantic old city of Heidelberg and historic Mainz, both ideally suited for fun day trips from Frankfurt.
9. Hamburg: The Gateway to Germany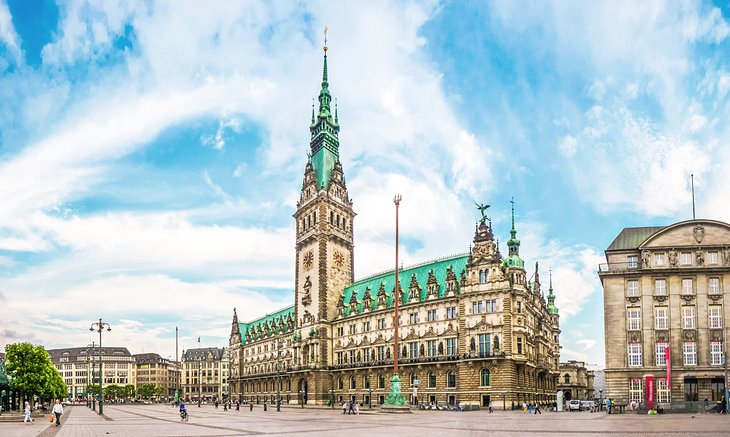 Those wishing to experience the wonderful hospitality of Germany's northernmost populace would do well to consider visiting the city of Hamburg. The country's second-largest city is set on the estuary of the River Elbe just a short distance from the North Sea, a location that has ensured its importance as the country's most important port.
From here, shipping routes not only cross the globe but connect to important inland waterways, too. Visit any day of the week, day, or night, and you'll witness an endless stream of vessels of all sizes coming and going, including an increasing number of cruise ships dropping sightseers off to explore this modern, dynamic city.
Like these visitors, you'll want to first explore the huge Port of Hamburg, an area encompassing 100 square kilometers that is popular for its preserved old Warehouse District. These former storage buildings now house everything from concert halls and entertainment venues to shops and restaurants, as well as art galleries and museums, including the excellent International Maritime Museum and the nearby historic sailing vessels. Be sure to also hop aboard a harbor tour, which offers incredible views of the port from the water.
Wandering the city center is another must-do, especially if you head here along the Deichstrasse, with its distinct architecture and old townhomes. Here, you'll see the lovely old canals that lead to and from the harbor area, crisscrossed by a network of lovely bridges. If you're lucky enough to be able to spend more than a few hours, be sure to take in the city's top family attraction and the world's largest train set, Miniatur Wunderland.
10. Dresden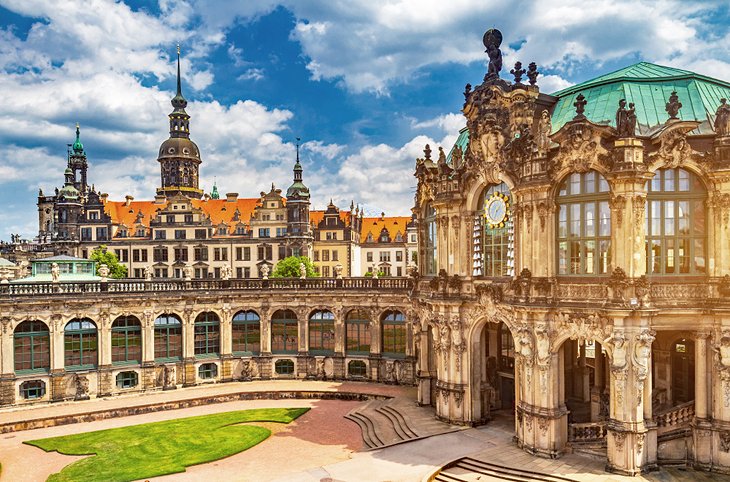 Thanks to its location just a few miles away from Germany's border with the Czech Republic, the historic city of Dresden makes a great base from which to explore not just the eastern part of the country, but also Eastern Europe, too. And as it's an easy two-hour drive or train ride south of the nation's capital, Dresden also makes for a fun day trip from Berlin.
Situated in a low-lying area of the upper Elbe valley, the city was first populated for its fertile lands, beautiful setting, moderate climate, and its access to important European trade routes. After centuries of growth under the old Saxon kings, the vast majority of Dresden's magnificent city center, once known as Germany's "jewel box" for its fine Rococo and Baroque architecture, was destroyed during bombing in WW2.
But in the past few decades has been rebuilt and now once again stands as one of the country's leading cultural and entertainment hubs. Nowhere is this remarkable story of rebirth more evident than in Dresden's famous cathedral, the Frauenkirche.
Built in 1743, the spectacular building, at the time considered the most beautiful Baroque church in Europe, was utterly destroyed in 1945. However, dedicated city dwellers carefully cataloged and stored every part of the ruined cathedral and finally saw it return to its former glory in 2005. It's a breathtaking marvel of ingenuity and persistence.
In addition to the many other restored attractions found here, including the Neumarkt, the city's main square, along with its many museums and art galleries, Dresden today is a must-visit city in Germany.
11. Leipzig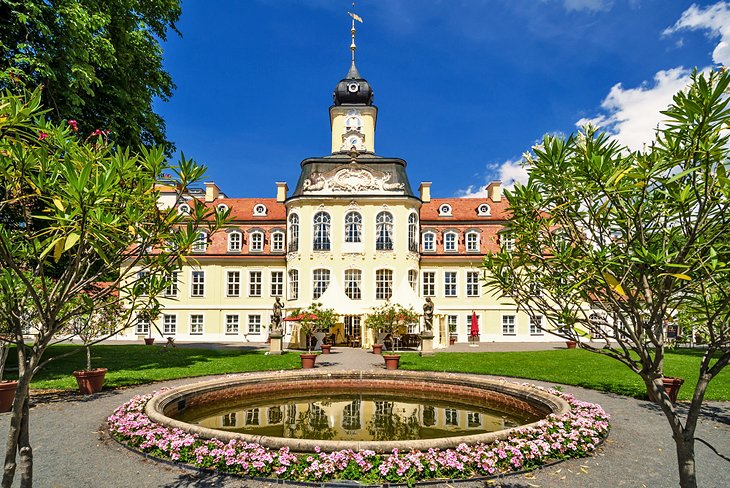 Famous for its traditional fairs and markets, including a fantastic Christmas Market, Leipzig is well worth including on your Germany travel itinerary. Located amid picturesque scenery in the Saxon Lowlands at the junction of the Weisse Elster and the Pleisse rivers and an easy hour-long train ride from Berlin, Leipzig has long been an important center for trade and commerce, which in turn led to its rise as one of the country's leading centers of art, culture, and education.
It's a legacy that lives on to this day, with its long tradition as a center of literature and learning visible everywhere from its international book fairs to its status as the home of the German National Library. These days, Leipzig has become one of the most popular tourist destinations in all of eastern Germany thanks to its rich cultural and musical heritage, factors which have also led to its being widely regarded as one of the best cities in Europe in which to live.
In addition to its fine historic architecture, a walking tour will take you past countless great places to shop and dine, as well as many pleasant parks and green spaces, including the city's lovely botanic gardens.
Other places to visit that provide an insight into the city's important place in Germany's history include the huge Battle of the Nations Monument, built in 1913 to commemorate the defeat of Napoleon 100 years prior; and the Old City Hall, a popular spot to congregate around for its setting in the historic Market area of Leipzig.
Read More: Top-Rated Tourist Attractions in Leipzig
12. Düsseldorf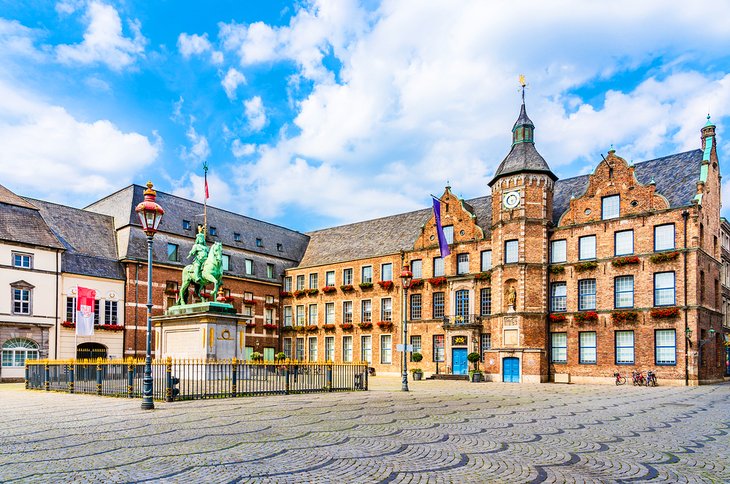 Widely considered one of Germany's most cosmopolitan cities—it is, after all, far closer to Amsterdam than it is to Berlin—Düsseldorf makes for a splendid urban European vacation. Its reputation as a young, vibrant, and trendy place to visit has as much to do with its status as one of Germany's leading university cities as it does its rich cultural history.
Long known for playing a role in shaping and influencing the country's arts and fashion tastes, it's a surprisingly fun destination to explore on foot. Starting your Düsseldorf sightseeing adventure in the historic Old Town district (Altstadt), pull yourself away from the picturesque Marktplatz and impressive Town Hall (Rathaus) and dive into any one of the city's famous, almost-Parisian boulevards and avenues. You'll be rewarded with some of the best luxury shopping experiences in Germany, if not Europe, especially along the elegant Königsallee.
Düsseldorf also boasts numerous green spaces to stroll. Circling the downtown core, these include Nordpark, home to a pleasant Japanese garden, and the Hofgarten. Both parks are large and can occupy many hours traversing them, but it's time well spent.
End your walking tour along the Rhine Embankment Promenade (Rheinuferpromenade). This charming waterside stroll is the perfect place to wind up as night falls, and its many pleasant restaurants, cafés, and boutiques are lit up.
Read More: Top-Rated Tourist Attractions in Düsseldorf
Map of Places to Visit in Germany