Traveling to Munich with Kids: 12 Top Things to Do
Bavaria is a wonderland for kids, with storybook villages, colorfully painted houses, and Europe's number one fairy-tale castle. Bavaria's capital city of Munich is just as appealing, with performing clocks, fanciful Baroque decorations, glittering palaces, engaging hands-on museums, and plenty of things to do and places for families to get active.
The U-Bahn public transport system is convenient and easy to use and runs right from Munich Airport to the center of the city. With its Baroque palaces and churches contrasting with the Olympic Park and BMW headquarters, Munich is a happy blend of old Europe and high tech, and its attractions show tourists, both adults and kids, these different faces of Bavaria.
You can plan an exciting trip for your family with the help of this list of the best things to do in Munich with kids.
1. Watch the Glockenspiel in Marienplatz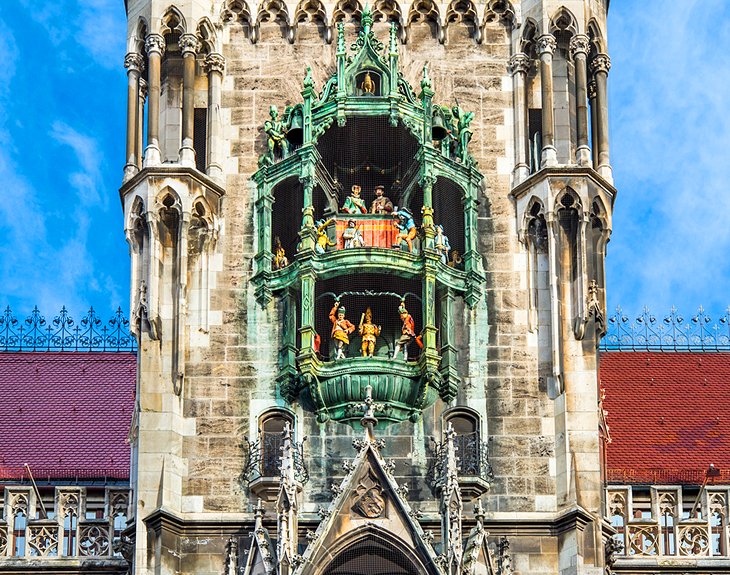 One of the largest animated clocks in Europe, the giant carillon in the tower of the Neo-Gothic Neues Rathaus breaks into song and dance two or three times daily. At 11am, 12pm, and 5pm (only from March through October), colorful life-sized figures dance around, compete in a jousting match, and otherwise cavort while the bells chime out folk tunes.
The 32 mechanical characters are acting out scenes from Bavarian history in a show that lasts more than 10 minutes, ending with a cock sticking its head out a door at the very top and crowing three times (be sure to tell kids to watch for the rooster, as it's above the two layers of performers).
Marienplatz is a great place to go anytime, especially in good weather when it's lively with street performers. For the month of December, it is filled with one of the city's several Christmas markets, and during any of Munich's frequent seasonal festivals, parades and events are held here. You can take an elevator up the Rathaus tower for views over the city.
Just around the corner is Peterskirche, a lovely Baroque church, a climb to whose tower is another of the top sightseeing experiences in Munich.
Address: Marienplatz, Munich
2. Act Like Royalty at Nymphenburg Palace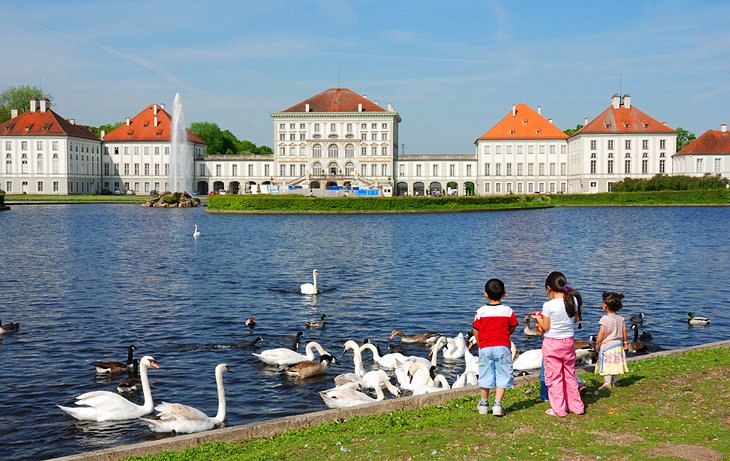 From their first look at the long (more than half a kilometer from wing to wing) façade of Nymphenburg, kids will know this is a royal palace. They won't be disappointed when they climb the grand staircase into its royal apartments and see the gold curlicues and frescoes of flowers and nymphs covering the walls and ceilings.
Spread among the gardens and outbuildings are smaller and equally lovely palaces and lodges, including a bath house and the Amalienburg, a hunting lodge with its own Hall of Mirrors. The Marstallmuseum in the Court Stables is filled with elaborate formal coaches and carriages.
Spend time in the park, where you'll find fountains, cascades, canals, lakes, statues, a walled garden, a palm house, a hedge maze, a theater, and a sumptuous bathing pavilion. The park is free, and you can buy separate tickets for the various buildings of a combination ticket.
Address: Schloss Nymphenburg 1, Munich
Official site: www.schloss-nymphenburg.de/englisch/palace/index.htm
3. Meet the Animals at Hellabrunn Zoo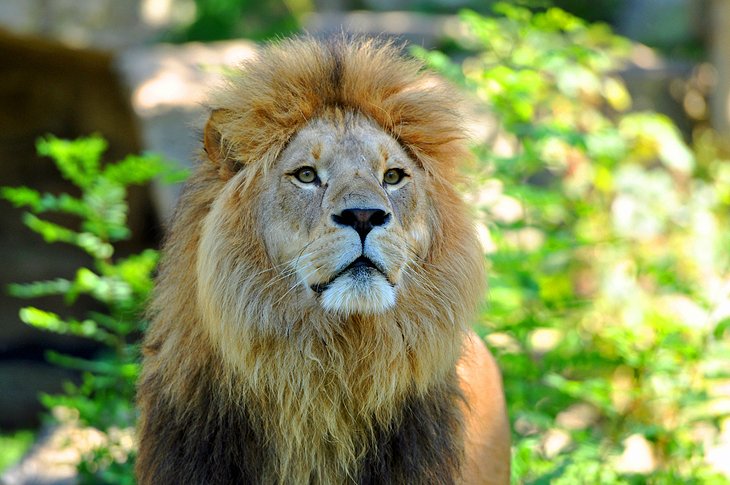 Tierpark Hellabrunn is one of Europe's finest zoos, begun more than 100 years ago, and was the first zoo in the world to show animals grouped by their place of origin. The 89 acres of land it covers gives the zoo space to replicate as closely as possible the native habitats, where its more than 1,900 animals roam in large open spaces.
Polar animals have their own building with a controlled climate, and birds can fly in a giant aviary. The zoo has walking paths, playgrounds for children, camel rides in the summer, and places to picnic along the river. The whole atmosphere is more like a nature reserve than a zoo.
Address: Tierparkstraße 30, Munich
Official site: http://www.hellabrunn.de/en
4. Get Hands-On at the Deutsches Museum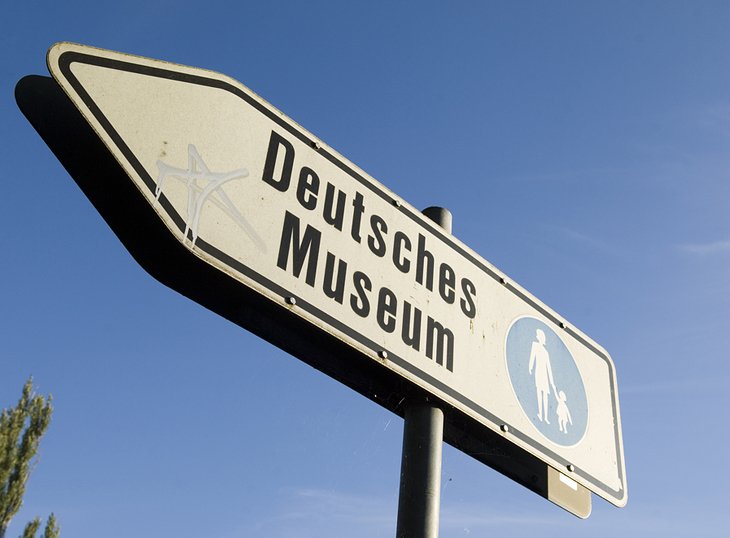 Germany's most popular museum is brilliantly designed to appeal to all ages and interests as it delves into everything from Arctic explorers to zeppelins. Hundreds of the exhibits in this sprawling facility on an island in the Isar River are designed for younger children, with plenty more for adults and teens.
One section, Kids' Kingdom, is designed for children ages three through eight and is filled with hands-on activities that explore computers, light, music, ships, water, sound, astronomy, and more. Kids can "drive" a real fire truck, climb inside a giant guitar to feel the sounds when it's strummed, discover forces of physics and energy with giant building blocks, and learn about power with pulleys, treadmills, and levers. Toddlers can build with giant-sized Legos.
Every means of transportation is covered, with special attention to flight craft. In the warm weather months, you can tour a lifeboat on the grounds outside.
Address: Museumsinsel 1, Munich
Official site: http://www.deutsches-museum.de
5. See the Crown Jewels at the Residenz Treasury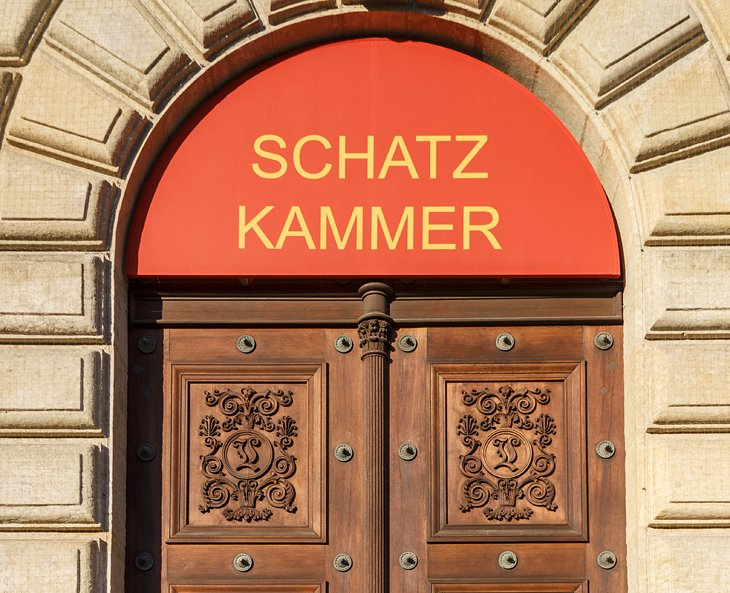 The city palace of the Bavarian kings is one of the most beautiful palaces in all Europe and quite different from the lighter and airier country palace of Nymphenburg. Here is royal grandeur at its height, a huge complex spreading around seven courtyards. One entire section was built in 1579 to house the Antiquarium, which is now part of the Residenz Museum.
Along with the grand banqueting hall and sumptuous royal rooms, kids will like the Treasury, filled with glittering gold and gems of the crowns and other royal regalia. The Hofgarten, royal gardens, are beautiful, especially in the summer. In December, one of the courtyards is filled with one of Munich's best Christmas markets.
Don't miss the Cuvilliés-Theater, which is like stepping inside a royal jewel box. Originally built in the mid-1700s, the beautiful opera house was destroyed in World War II. But defying Hitler's orders that nothing could be removed for protection from bombing (he believed Germany to be so powerful that bombers could never reach it), an official had its magnificent carved figures and paneling safely hidden. It has been returned to its place in the restored theater, which is one of the finest examples of Bavarian Rococo ornament.
Address: Residenzstrasse 1, Munich
Official site: www.residenz-muenchen.de/englisch/residenc/index.htm
6. Climb the Stadium Roof at Olympic Park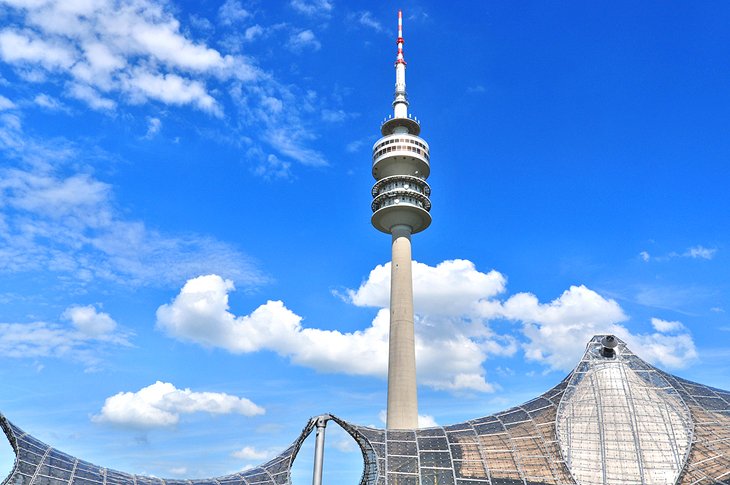 Built to house the 1972 Summer Olympics, Olympic Park spreads over more than two million square meters that have been transformed into a giant recreation complex. World-class concerts are held here, as well as annual events such as the summer Tollwood Festival of arts.
Families will find plenty of things to do here, including ziplines, behind the scenes tours of the architecture, and a chance to climb the stadium roof. The 290-meter Olympic Tower predates the 1972 Olympics, built four years earlier as a television tower. Its Aussichtskorb has a revolving restaurant and platforms where you can enjoy panoramic views of the city.
The giant pool, Olympia Schwimmhalle, is now open to the public, and for a nominal cost, you and your kids can swim where Olympians earned their gold medals.
Address: Spiridon-Louis-Ring 21, Munich
Official site: www.olympiapark.de
7. Paddle a Boat in the English Garden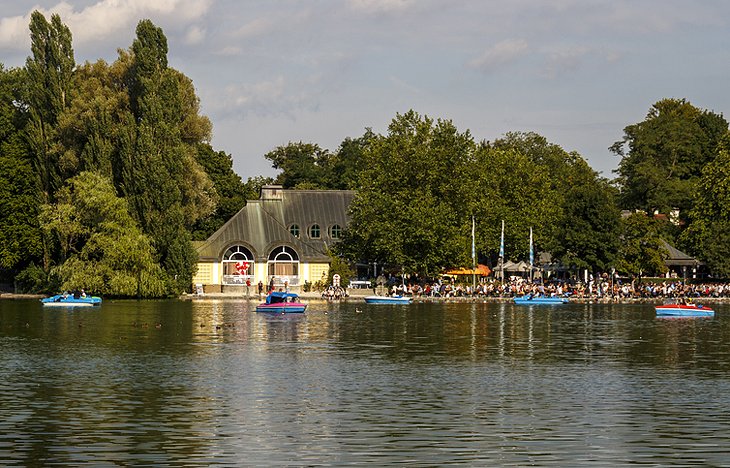 Germany's largest city park is bigger than New York's Central Park, and contains everything from 36 kilometers of woodland paths to formal gardens and a Chinese pagoda. For kids, it's a good place to run, let off steam, swing on and ride playground equipment, feed ducks, and ride in paddleboats around the Kleinhesseloher See.
Older kids will be disappointed to learn that there's nowhere to rent surfboards, so they can only watch surfers in one of its streams. While kids romp, parents can enjoy the changing natural landscapes, gardens, views from the Greek-style temple, even take part in a traditional tea ceremony in the Japanese Tea House. When everyone needs a break from museums and palaces, bring a picnic and retreat to this countryside right in the city center.
8. Take Time for a Konditorei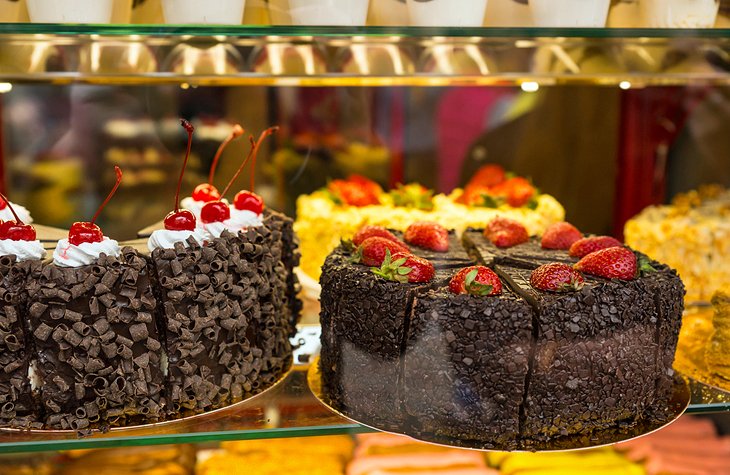 You won't have any trouble finding a konditorei in Munich. These bakery cafés are everywhere, and your kids are sure to spot the rows of luscious cakes in their windows. Inside are tables where you can join a favorite local pastime of having a mid-morning or mid-afternoon "bit of something" with a cup of tea, coffee, or hot chocolate.
The cakes and pastries are every bit as delicious as they look. No need to know their names or be able to pronounce them. You can just point to the one you want, and it will arrive at your table. Judge by the looks or ask for one of the standby choices: Linzertorte (nut crust with raspberry jam filling), Schwarzwälder kirschtorte (chocolate cake with cherries and whipped cream), Obsttorte (sweet pastry crust filled with glazed fruits), Sachertorte (dense dark chocolate cake with fondant icing), or a Berliner (jelly doughnut).
9. Go Backstage at Bavaria Film Studios (Bavaria Filmstadt)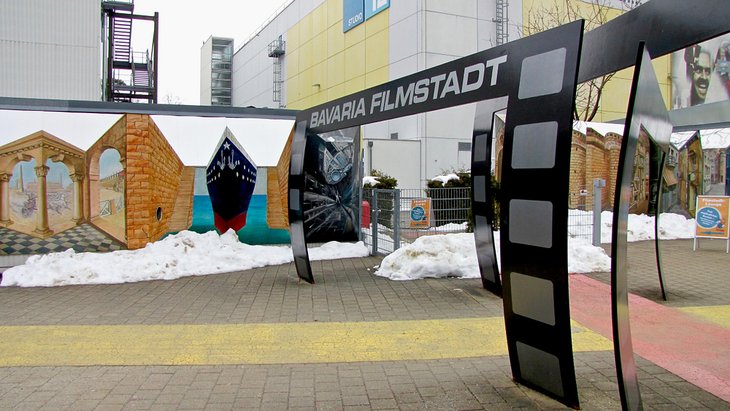 Kids can step into real movie sets, see how the scenery is created, and even reenact scenes using real motion simulation equipment. A favorite of younger children is the opportunity to sit atop Fuchur, the flying dragon from The Neverending Story and be filmed flying across the sky with their hair blowing behind them.
Guided tours through Filmstadt include locations, original scenery, and props from popular television shows and movies. The breathtaking 4D Motion Ride includes images, sound, and special effects to show how wild ride sequences are created on film, and a stunt show is always a hit. Once they've seen this place, kids will always be trying to figure out how scenes were filmed. Tram 25 will take you there from central Munich.
Address: Bavariafilmplatz 7, Grünwald
Official site: https://www.filmstadt.de/en/
10. Meet a Shark at Sea Life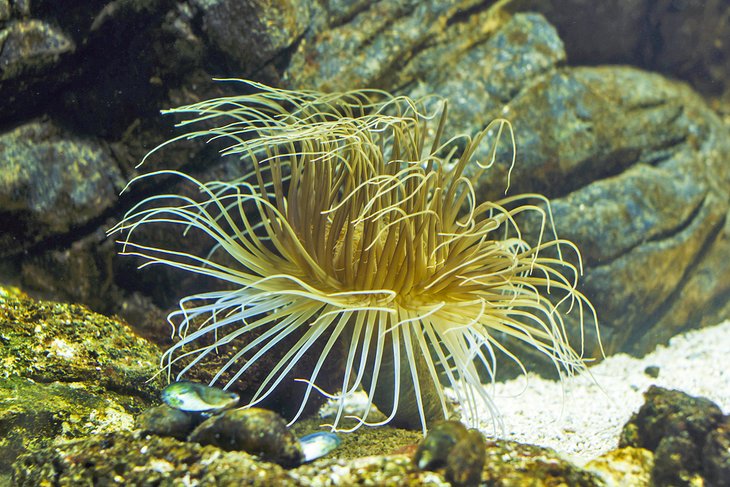 Nothing fascinates kids quite like watching creatures float about in what appears as a gravity-free state, especially when they are brightly colored tropical fish or big, scary sharks. They'll find these aplenty, along with delicate little sea horses, stingrays, and sea turtles. They can get up close to fish as they walk through a tunnel under a giant sea tank and look up at the creatures swimming overhead, or get even closer by reaching into a rocky pool that's a touch tank of living sea life.
Activities are scheduled throughout the day, so visitors can watch divers cleaning the tank windows, or the staff feeding blacktip reef sharks, rays, sturgeons, crabs, anemones, and other creatures.
Address: Willi-Daume-Platz 1, Munich
Official site: https://www.visitsealife.com/muenchen/en/
11. Learn How Cars are Built at the BMW Museum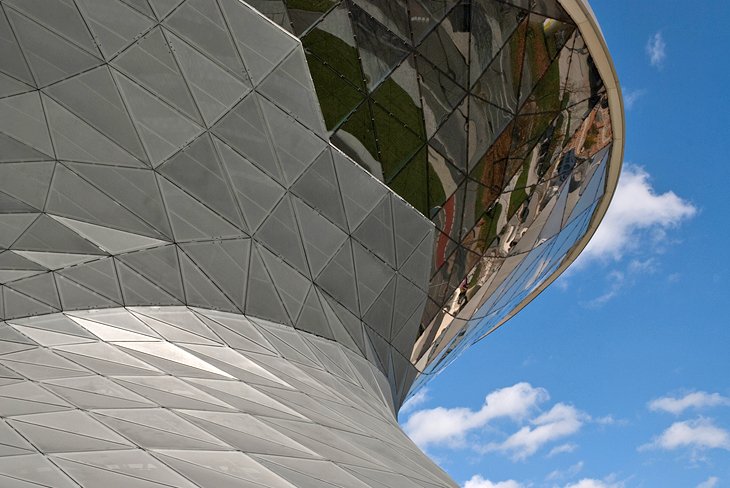 The Junior Campus at BMW Welt is devoted to discovering "mobility and sustainability with all senses" and engages children as it encourages their curiosity and imagination. The interactive exhibits explain the life cycle of a car and encourage questions about fuel sources and automobile construction.
Hands-on exhibits are so creative and so much fun that kids won't ever suspect they are educational as well. The main museum explores the history and design of the BMW. It will interest automobile enthusiasts but is guaranteed to bore most young people and those adults without a passion for motor vehicles.
Address: Am Olympiapark 2, Munich
12. Take a Day Trip to Neuschwanstein Castle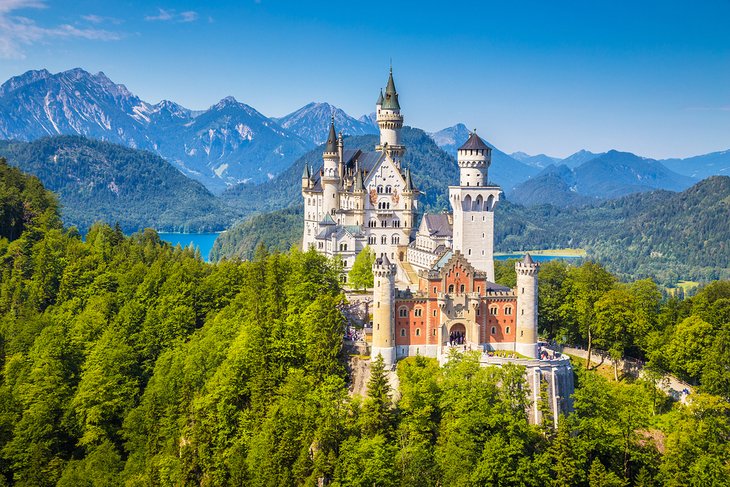 One of Germany's top tourist attractions and the best-known castle in Europe, Neuschwanstein Castle is a sure kid-pleaser. The fantasy palace, covered in turrets and spires and perched on a rocky crag, was the inspiration for Disney's Sleeping Beauty castle. It is the perfect match for every child's dream setting for a fairy tale.
The interior is just as filled with fantasy, its over-the-top décor based on themes from German mythology, with knights in armor and other chivalric scenes. You can get to Neuschwanstein by taking a train to Fussen and a shuttle to the castle.
Or you can take the Neuschwanstein Castle Small-Group Day Tour from Munich, which includes the train, shuttle, skip-the-line access, and tour of the castle to hear stories of "Mad" King Ludwig for whom the castle was built.
Although it would be too much for young children, older children and teens would enjoy a day trip that combines Neuschwanstein Castle with the smaller, but exquisite Linderhof, King Ludwig's "hunting lodge." It is almost impossible to combine the two in one day by public transportation, but you can easily tour both on the VIP tour to the royal castles Neuschwanstein and Linderhof from Munich.
Map of Traveling to Munich with Kids: Top Things to Do
More Related Articles on PlanetWare.com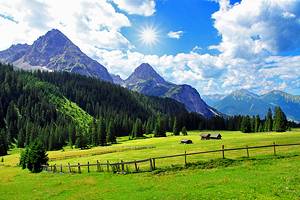 Places to Visit near Munich: Our pages on the top tourist attractions in Bavaria and the top day trips from Munich will give you ideas for other nearby places to visit with your family, including the fairy-tale castle of Neuschwanstein.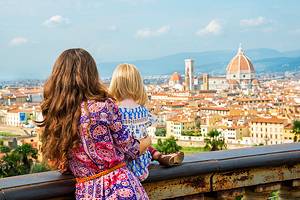 More Places to Visit in Europe with Kids: Our page on Venice with Kids: Top Things to Do will help your family find places to see there. Check also our similar pages on family travel in Florence and things to do in Rome with kids. If you are traveling in summer and looking for a family beach holiday, refer to our page on the top-rated family resorts in Ibiza.