19 Top Attractions & Things to Do in Nuremberg
We may earn a commission from affiliate links ()
The historic medieval city of Nuremberg (Nürnberg) is one of Germany's most important centers for arts and culture, and one of the country's most popular tourist destinations. The city has also long been associated with advances in science and technology, particularly in printing. It was home to Europe's first printing press and a center for the study of astronomy; it was here that Nicolaus Copernicus's most famous work was published in 1543.
Despite having been severely damaged in WW2, many of the medieval buildings in the Old Town (Altstadt) have been painstakingly restored to their former glory. In fact, most of the top attractions in Nuremberg are located within its historic city walls, which extend some five kilometers around the Old Town.
If you can, you may want to plan your visit to coincide with one of Nuremberg's many festivals. Two favorites are the famous two-week-long Old Town Festival musical and folk event, and International Organ Week, which runs from late June to mid-July.
To learn more about the many fun places to visit in the city, be sure to read through our comprehensive list of the top attractions and things to do in Nuremberg.
See also: Where to Stay in Nuremberg
1. Take a Walking Tour of Nuremberg Castle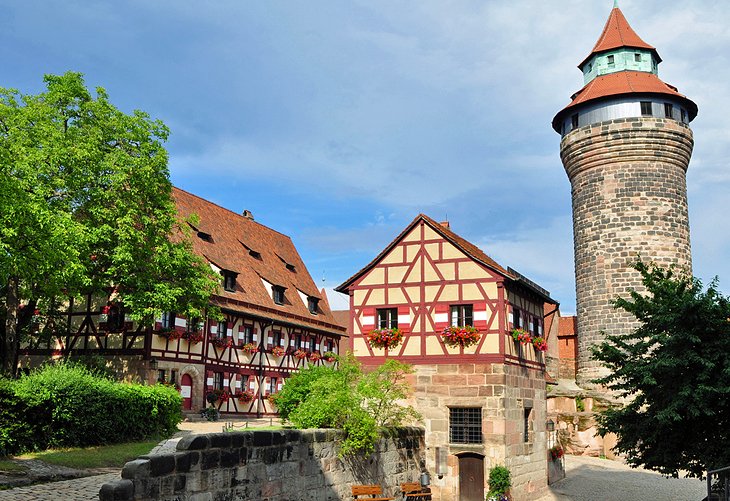 Dominating the skyline of the northwestern section of the Old Town (Altstadt) rises the cluster of historic structures that together comprise Nuremberg Castle, the Imperial Castle of Nuremberg (Nürnberger Burg), to give its full name. This impressive 351-meter-tall fortification is considered to be one of the most important surviving medieval fortresses in all of Europe and was the residence of all legitimate German kings and emperors from 1050 to 1571.
A great way to get the most out of a castle visit is to join a fun walking tour of Nuremberg Old Town. These informative two-hour English language tours also take in other important landmarks along the way such as city walls, the famous Hauptmarkt, the historic Albrecht Dürer House, and St. Lawrence Church.
At the lower end of the castle are the imperial stables built in 1495 (now a youth hostel), and the Pentagonal Tower, dating from 1040. Higher up is the Kaiserburg, built in the 11th century (although much altered in later centuries), along with the Sinwell Tower with its wonderful panoramic views. Be sure to spend time exploring the Palas quarters with its unique double chapel, both of which date from the early 13th century.
English-language audio tours are available for a small fee and are well worth it for those not participating in an organized tour. Many surviving artifacts from the castle's long history can be viewed in the Imperial Castle Museum, the Bower. Here, you'll find an impressive collection of medieval weapons and suits of armor, along with saddles and harnesses.
2. Get Your Bearings at the Hauptmarkt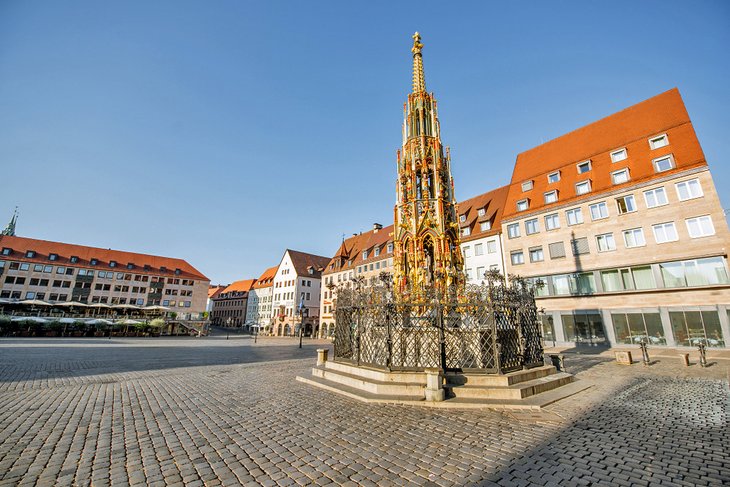 After your walking tour of Nuremberg Castle, spend time exploring the city's Hauptmarkt, or "Main Market." For centuries the scene of a daily market – the Wochenmarkt is a tradition that continues to this day – the Hauptmarkt is the traditional city center and is home to the aptly named 14th-century "Beautiful Fountain." With its ornate decorations and figures it makes for a picture-perfect selfie spot (be sure to touch the fountain's famous gold ring for a spot of good luck).
The Hauptmarkt is also where you'll find the Old Town Hall (Nurnberger Rathaus) (look behind its much newer 20th-century counterpart). Built in 1616, it's notable for its magnificent doorways, dungeons, and torture chamber. Between these two buildings is another famous fountain, the Gänsemännchen. Built in 1555, it depicts a Franconian peasant carrying two geese with the water flowing from their beaks.
It's in the Hauptmarkt that Nuremberg's famous Christmas Market (Nürnberg Christkindlesmarkt) is held. This two-week extravaganza is attended by more than a million visitors every year, and sees the marketplace transformed by festivities and lighting, as well as stands selling ornaments, Christmas foods, and gifts (exploring its many stalls is a particularly fun thing to do at night).
It's also here that you'll find St. Giles' Church, the city's only Baroque church.
3. Walk the Historic City Walls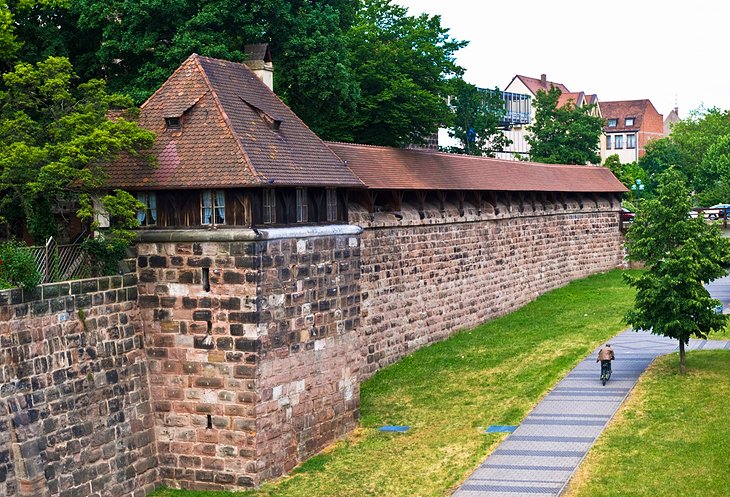 Nuremberg has the unique distinction of having preserved most of its circuit of old city walls, many sections of which date from the 14th to 15th centuries and were later strengthened in the 16th and 17th centuries. In fact, one of the best things to do in Nuremberg for those wanting to find their way about this fascinating medieval city is to walk the nearly five kilometers of paths that follow the walls, leading you to numerous gates and towers, many of which can be explored.
The finest stretch of walls is located on the west side of the Old Town, between the massive Spittlertor and the former Maxtor. For the best views of the walls, the Old Town, and the Burg, make your way to the impressive Fürther Tor, the medieval gateway located in the southwestern corner of the city.
4. Learn Your History at the Germanic National Museum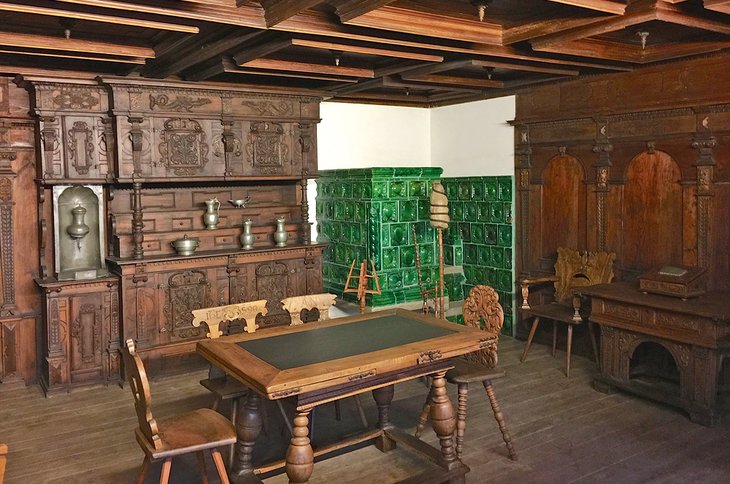 The Germanic National Museum (Germanisches Nationalmuseum) is home to the country's largest collection related to German art and culture. The museum has more than 1.3 million items relating to the region's artistic and cultural history, including historical documents on parchment, a collection of 17,000 seals, and a superb fine arts archive.
Other notable highlights include a collection of 300,000 prints, drawings, and paintings representing all the major schools. There's also an impressive collection of historical musical instruments, a sculpture collection, and a fascinating display of antique toys and dollhouses.
Part of the fun of exploring this vast museum is taking in its many unique architectural features as it incorporates an interesting mix of historic and modern buildings, including parts of a 16th-century charter house and a former abbey. Guided tours are available, and a gift shop and café are located on-site.
The museum is also worth visiting as it's located on Kartäusergasse, where you'll find The Way of Human Rights (Straße der Menschenrechte), a street-long monument dedicated to world peace.
5. Take a Tour of the Nuremberg Transport Museum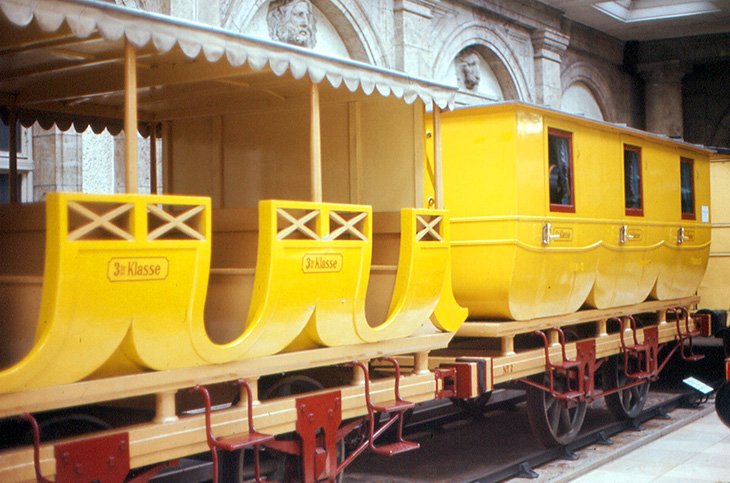 Just outside the old town walls is the superb Nuremberg Transport Museum (Verkehrsmuseum Nürnberg). Consisting of a number of museums, including Deutsche Bahn's (the country's railway) DB Museum and the Museum of Communications, it's a wonderful attraction to explore with kids due to its many displays relating to the country's railroads.
Highlights include numerous scale models, including a massive model railway that's been built up for over 100 years, as well as a variety of fun interactive displays. One of the oldest such museums in Europe – it can trace its roots back to 1899 – its collection also includes royal trains and perfectly restored steam and diesel engines, as well as a working replica of Germany's very first train.
6. Marvel at the Architecture of St. Lawrence's Church (St. Lorenz)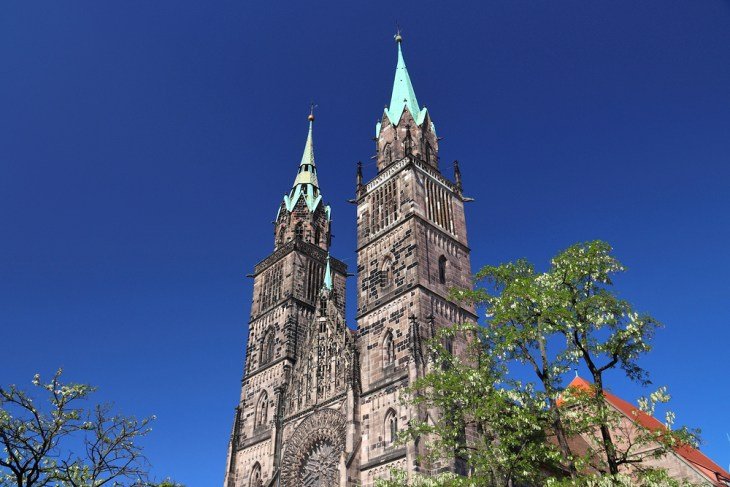 Overlooking Lorenzer Platz, the spectacular twin-towered 14th-century Gothic church of St. Lawrence (St. Lorenz, or Lorenzkirche) is the city's largest church. One of its many notable features is a large rose window, nine meters in diameter, situated above the beautiful west doorway.
Inside, its many lavish works of art – most of them provided by the city's richer classes over the centuries – include the Annunciation by sculptor Veit Stoss from 1517 in the choir. Other highlights include its late 15th-century tabernacle; the crucifix on the high altar; the Krell Altar, with the oldest surviving representation of the town; and the superb stained-glass in the choir dating from 1477.
7. Frauenkirche: The Church of Our Lady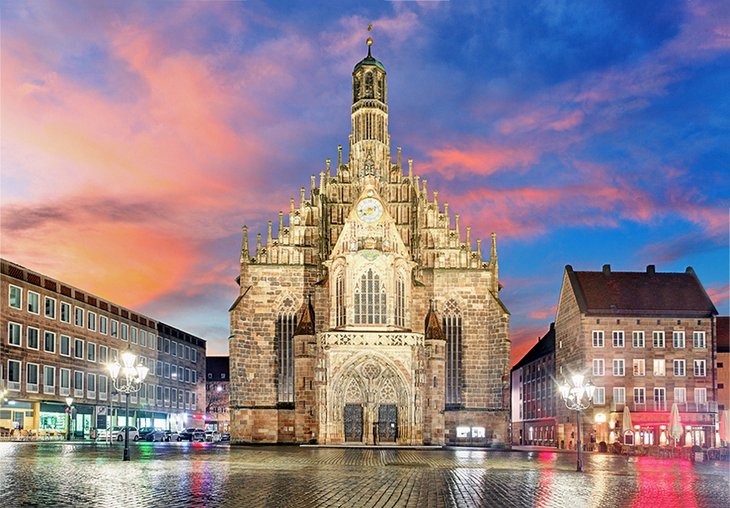 The Roman Catholic Frauenkirche (Church of Our Lady) dates back to 1352 and is a must-see Gothic landmark. You won't easily miss it when visiting Nuremberg's Hauptmarkt, as the building's stunning facade is rich with detail. For example, above the porch with its rich sculptural decoration is the Männleinlaufen, a beautiful old clock that was installed in 1506 with mechanical figures representing the seven Electors pacing round Emperor Charles IV (performances daily at noon).
8. St. Sebaldus Church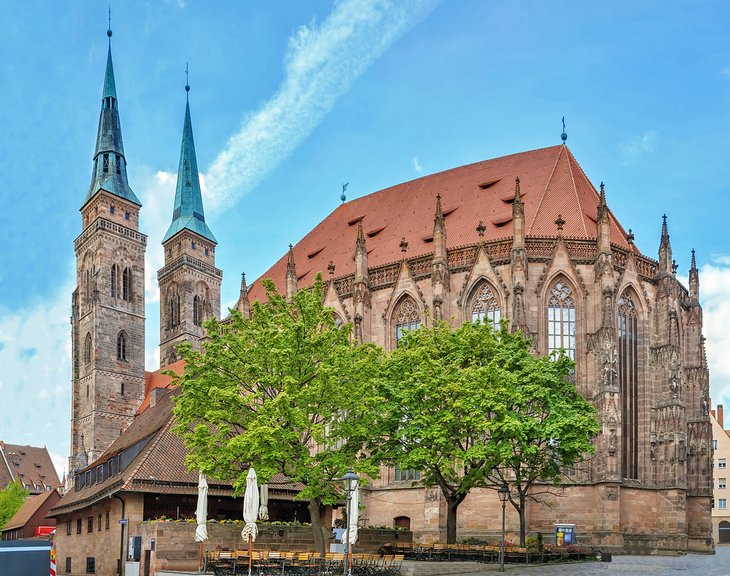 Protestant St. Sebaldus Church (Sebalduskirche), built from 1225-73, boasts a magnificent Gothic east choir dating from 1379 featuring the Schreyer-Landauer tomb, the work of Adam Kraft. Inside, on a pillar in the north aisle, is the Madonna in an Aureole dating from 1420, while in the east choir is the famous tomb of St. Sebaldus from 1508, a masterpiece in bronze by Peter Vischer and his sons. A silver sarcophagus from 1397 contains the saint's remains, and Vischer himself is depicted with his leather apron and chisel.
Other church highlights include a Crucifixion group by Veit Stoss dating from 1507 and a huge organ with 6,000 pipes.
A great experience if you're able to squeeze it into your Nuremberg itinerary is to participate in a private 1.5-hour tour of the church's towers; spaces are limited for this twice-weekly event, so arrive early to purchase your tickets.
9. Meet the Artist: Albrecht Dürer's House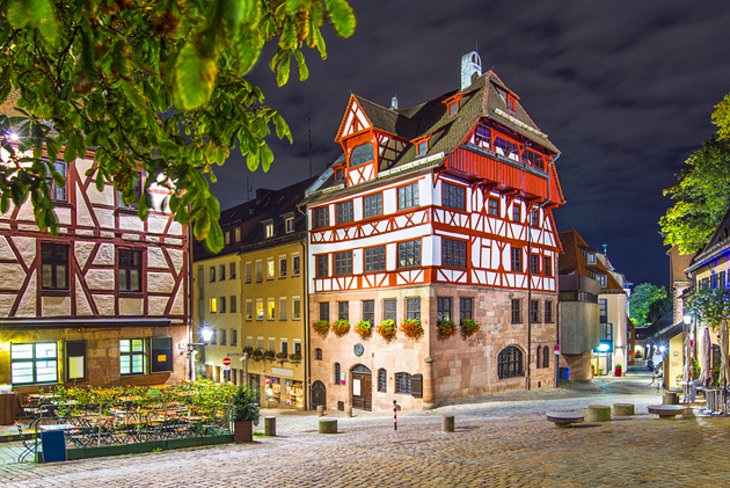 Just a stone's throw from Nuremberg Castle is the 15th-century Albrecht Dürer's House (Albrecht-Dürer-Haus). It was here the famous German Renaissance artist lived from 1509 until his death in 1528. The five-story house itself dates back to 1420 and now serves as a museum, founded in 1871 and dedicated to Dürer's life and work (he was especially famous for his printed maps).
In addition to its many fine displays of some of his best known creations, the museum houses displays of authentic period furniture and a reproduction of Dürer's studio workshop, where demonstrations of traditional printing can be enjoyed. Also of interest is the kitchen with its original fireplace plus living quarters, which can be viewed. Guided tours are available.
10. Documentation Center Nazi Party Rally Grounds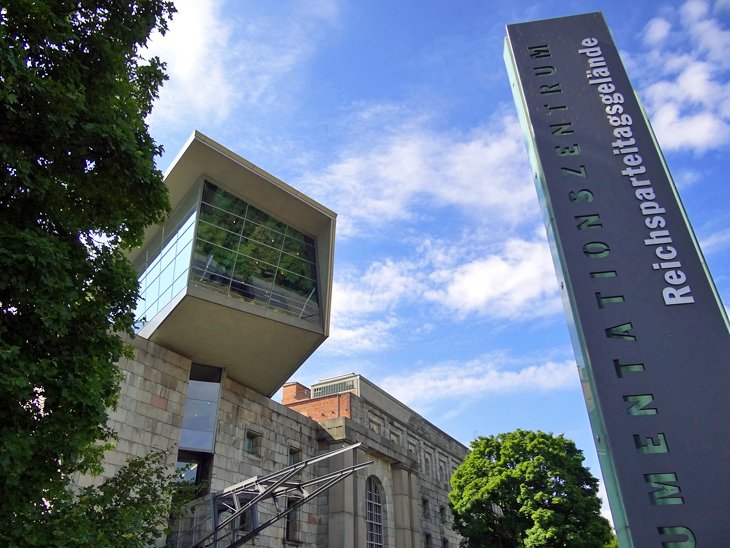 The Documentation Center Nazi Party Rally Grounds (Dokumentationszentrum Reichsparteitagsgelände) is one of Germany's most important museums, dedicated to the bleakest chapters in the country's history. Located in a wing of the Congress Hall where Nazi Party rallies were held, its most notable exhibit is called Fascination and Terror and deals with many facets of the Nazi regime's brutal time in power.
Covering an area of 1,300 square meters, it deals specifically with the impact of the regime on Nuremberg (the Congress Hall was part of a vast 11-square-kilometer site), as well as the Nuremberg Trials that took place here after the war. Guided tours are available in English with advance notice, and English language audio tours and video displays are provided; you can also pick up details of a self-guided tour of the complete rally grounds.
Another point of interest related to this dark period of German history is Memorium Nuremberg Trials. This fascinating exhibition concerns the war trials that took place here after WW2, and it's located above the actual court used at the time.
11. Explore Königstrasse and the St. Lawrence Side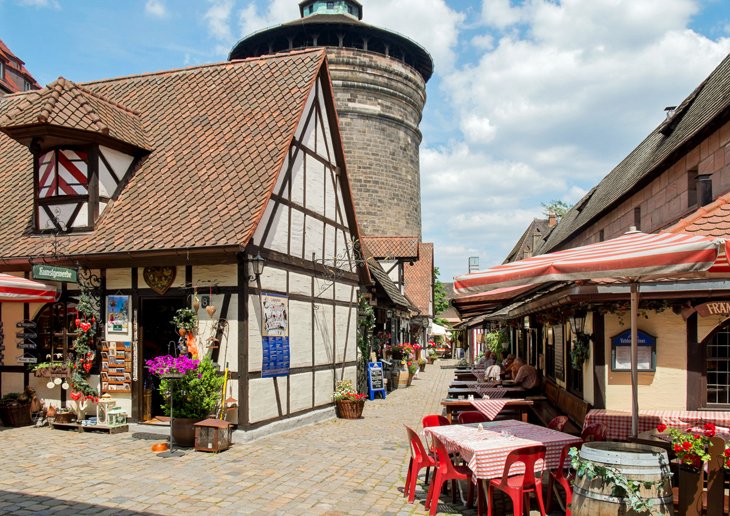 Nuremberg's St. Lawrence Side, or Lorenzer Seite – named after its principal church, St. Lorenz – lies in the section of the Old Town (Altstadt) that's located on the south bank of the river Pegnitz. One of the busiest parts of the city, it's worth exploring for its famous Frauentorturm and Handwerkerhof Alt Nürnberg districts, two small enclaves of wonderful, old half-timbered houses renowned for their traditional craft workshops.
From Bahnhofsplatz, the busy Königstrasse runs northwest into the old town of Nuremberg. Highlights of this historic old street include the 14th-century St. Martha's Church (Marthakirche) with its fine stained glass.
12. For the Kids: The Toy Museum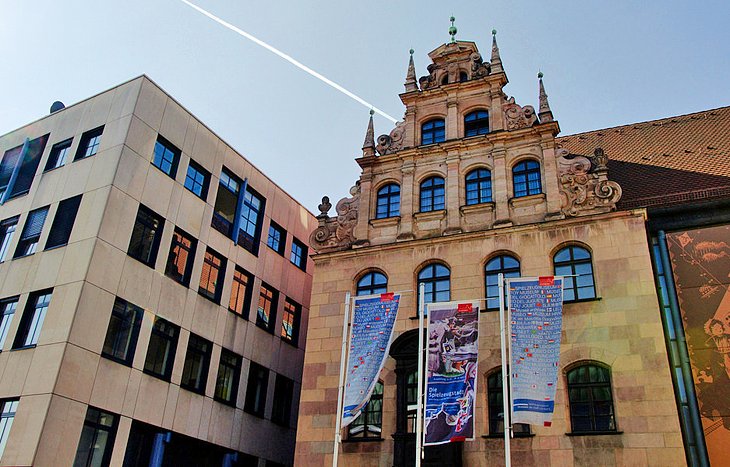 Nuremberg's excellent Toy Museum (Spielzeugmuseum), widely regarded as the leading museum of its kind in the world, is a fun attraction for kids of all ages – and adults. It's located in a historic old home dating from 1517. Highlights of a visit include fascinating details of the cultural significance of the many unique toys on display from different countries and periods.
Many of the older toys, some of which date back to medieval times, were made in the town, which was famous for centuries for its doll makers. Also of note is the world's largest collection of toys made by EP Lehmann, one of the country's best-known toy manufacturers, famous for their line of model trains, some of which can be seen traveling along the museum's large model railroad layout.
13. Go Wild at Nuremberg Zoo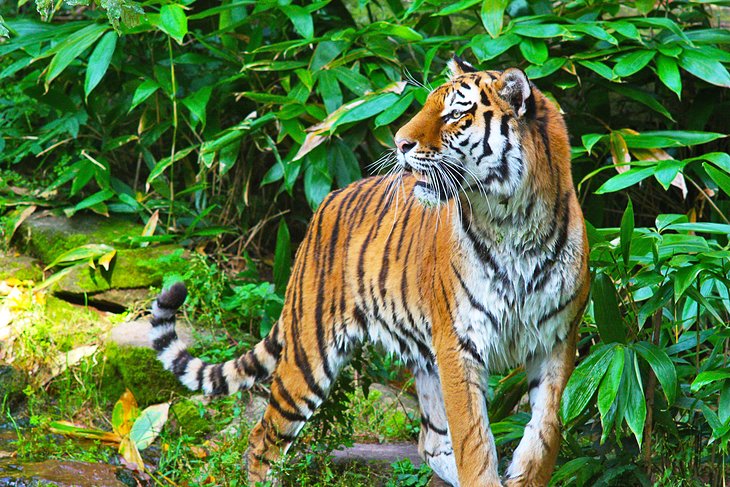 Another fun thing to do for those traveling with kids is to pay a visit to the Nuremberg Zoo (Tiergarten Nürnberg). Home to more than 2,000 animals from some 300 or so different species, this world-class attraction was opened in 1912 but can trace its roots back to medieval times, when exotic animals from around the world were kept for entertainment by local aristocracy.
Covering an area of 170 acres, it's one of the largest (and oldest) zoos in Europe and boasts numerous displays of animals, including Siberian tigers, Asiatic lions, snow leopards, lowland gorillas, and African buffalo. It's certainly a fun attraction to stroll around, due largely to the care and attention paid to the enclosures, which are spacious and reflect natural habitats and landscapes.
14. Neues Museum Nürnberg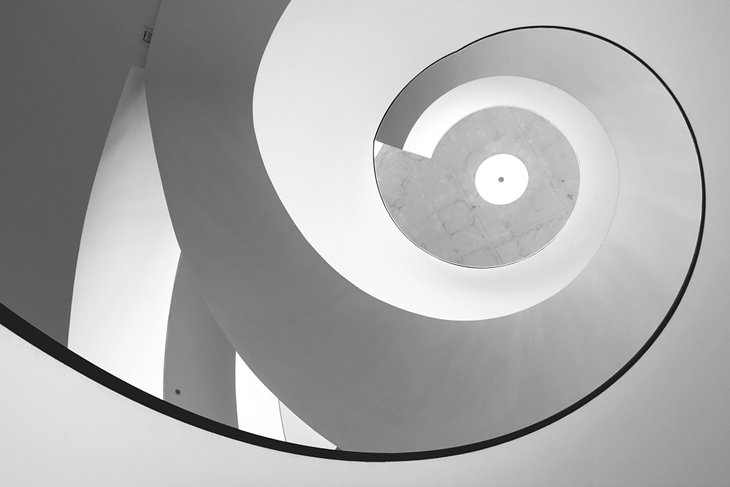 For art lovers, the excellent Neues Museum Nürnberg is a must-visit for its large and impressive collection of modern and contemporary art. Located in a very stylish building, this world-class museum opened in 2000 and is in fact something of a work of art itself, boasting bright open spaces, clean lines, and interesting architectural features such as its exquisite spiral staircase.
The artwork covers the period from 1950 to today, with notable exhibits of applied art and fine art often displayed side by side to add a unique perspective to the experience. Numerous temporary exhibits are hosted throughout the year featuring works by both local and international artists.
15. City Museum at Fembo House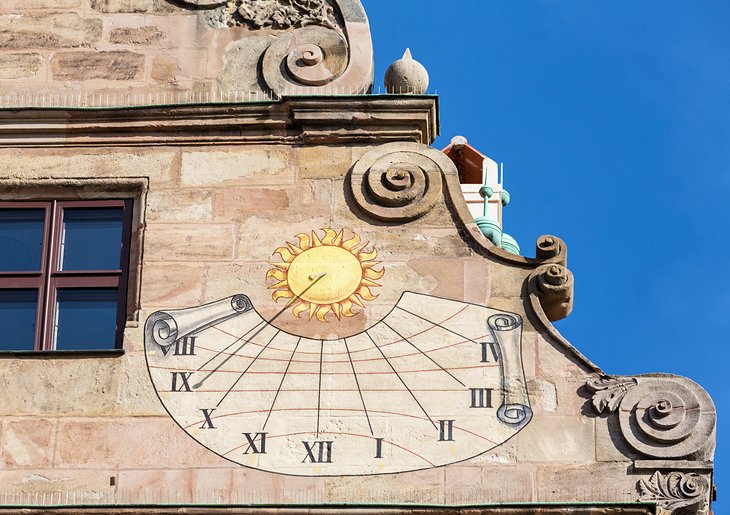 After spending time exploring beautiful Nuremberg (or possibly even before you venture too far), you'll no doubt want to know more about the city's rise to prominence over the years and how it came to be home to so many important historic attractions. If so, be sure to make time for a visit to the superb City Museum at Fembo House (Stadtmuseum im Fembo-Haus).
Situated in the city's last remaining Late Renaissance merchant house, the museum provides an in-depth look at life in Nuremberg and its residents over the centuries. Highlights include a chance to see a variety of original rooms, from medieval times to the 18th century, complete with authentic furnishings and artwork, as well as one of the finest surviving stucco ceilings in Germany.
16. Museum of Industrial Culture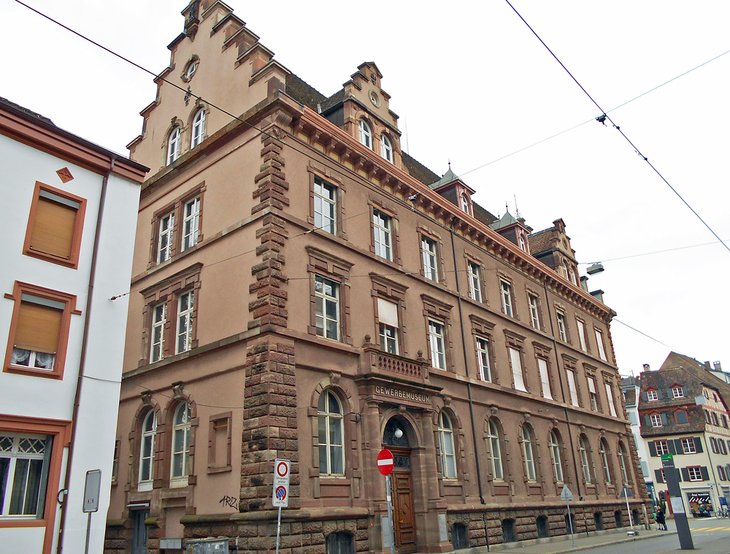 Located just steps away from the German National Museum is the Museum of Industrial Culture (Gewerbemuseum). Focusing on the city's industrial past – and housed in a former 19th-century ironworks – the museum takes a unique look at how the various industries based here through the centuries impacted Nuremberg culturally and socially.
17. Have Some Fun at Playmobil FunPark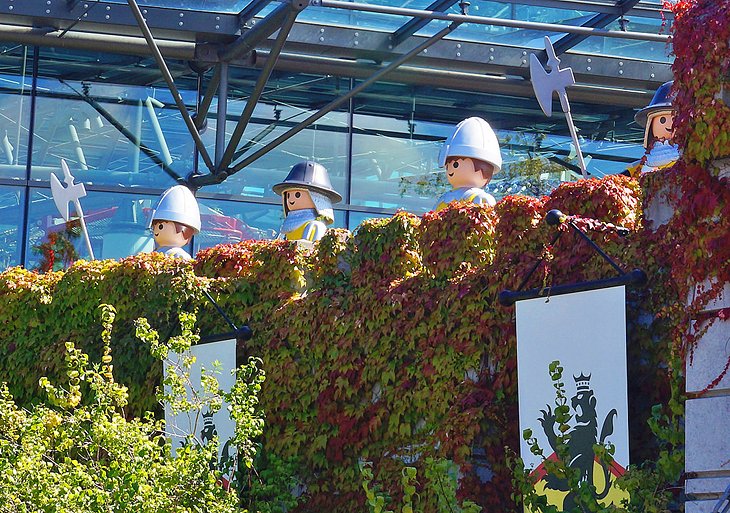 There's plenty of fun attractions suitable for kids within a short drive of Nuremberg. One of the most popular is Playmobil FunPark. Tucked away in the town of Zirndorf, an easy drive west of Nuremberg, this indoor/outdoor theme park is suitable for ages three and up.
Highlights include full-size (kid-size!) replicas of the toy company's many famous play characters and accessories, from a giant pirate ship to a large castle, that can be explored. Other notable features include an American Indian village, a Wild West themed area, a farm, a gold mine, and even a dinosaur display. Many of the exhibits are there to be played with and climbed over, such as the ropes course, a labyrinth, and powered paddleboats, which really add to the enjoyment factor.
18. Schloss Neunhof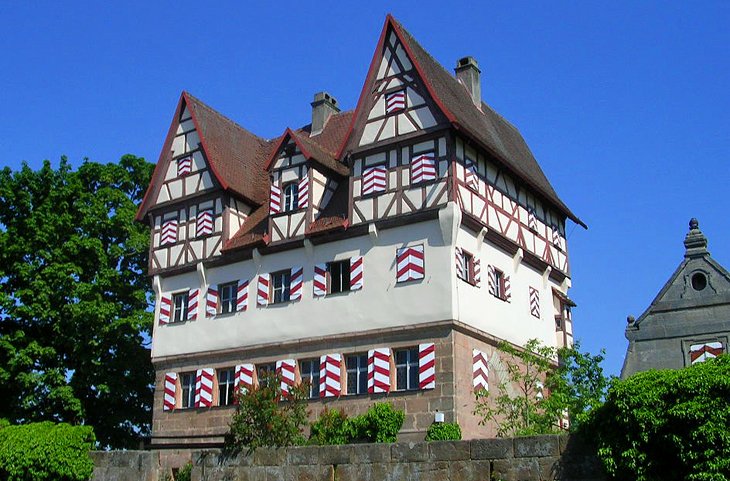 Located just nine kilometers north of Nuremberg, Schloss Neunhof is a lovely old fortified manor house that was first mentioned in historical documents in 1246. One of the best preserved of the mansions of the Nuremberg patricians, it is one of 60 such structures dotted around the city as a defensive line.
19. Erlangen Schloss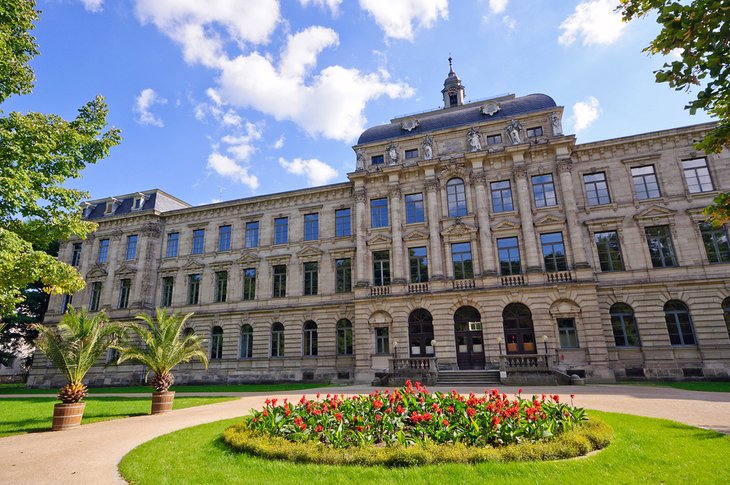 The small Baroque town of Erlangen lies a few kilometers north of Nuremberg and is famous for its university. Its most notable building is Erlangen Schloss, built in 1704 and occupied since 1825 by the Friedrich Alexander University. To the rear of the building is the Schlossgarten, a delightful formal gardens designed partly in French and partly in English styles, with its lovely yet curious Huguenot Fountain, and the beautiful Orangery dating from 1706.
Where to Stay in Nuremberg for Sightseeing
If you're visiting Nuremberg for the first time and want to see the main sights, the best place to stay is in the Old Town (Altstadt), which lies within the old city walls. From here, you can walk to many of the city's top attractions, including the Hauptmarkt, the National Germanic Museum, and Nuremberg Castle. Here are some highly-rated hotels in this central and convenient location:
More Related Articles on PlanetWare.com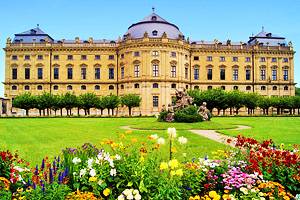 Go West: From Nuremberg, point your car northwest (or jump on a train) and you'll find yourself headed in an almost straight line to three equally interesting cities: Würzburg, Frankfurt, and Bonn.
The attractions of Würzburg are an easy hour's drive away in the Main valley and include elegant old architecture (check out the Würzburg Residenz) and pleasant gardens (the Hofgarten), as well as a splendid cathedral.
Frankfurt, for its part, is a must-visit for its beautiful old city center, the Römerberg, one of the most picturesque such settings in all of Germany for its old timber-framed buildings overlooking wide public squares with their pleasing monuments and fountains.
Bonn, too, boasts an equally charming historic ambience, in particular around its old cathedral and nearby market square.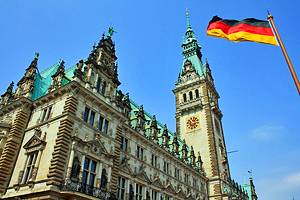 Germany's Big Cities: Thanks to its high-speed rail network and fast autobahns, Germany is an extremely easy country to get around. Use one of these methods to visit some of the country's largest cities, including Berlin, the capital, where you'll be inundated with opportunities to be entertained while enjoying cultural activities, including visits to some of the world's leading art galleries and museums, as well as having the chance to see what's left of the infamous Berlin Wall. Hamburg is Germany's second biggest city, and is a popular destination for its magnificent port area, as well as the great family attraction, Miniatur Wunderland, the world's largest model railway. The city of Munich, the country's third largest municipality in terms of population, is of course famous for its cathedral and churches, its many palaces, as well as its gardens, all of which are pleasant to explore.