14 Top-Rated Tourist Attractions in Bonn
Bonn lies on both banks of the mighty Rhine River, and although it is not as well-known to tourists as the larger cities in Germany, you'll find plenty of fun things to do here. The pattern of the city's life is set by its old and famous university, as well as its former role as the seat of government, which was only transferred back to Berlin after reunification in 1999.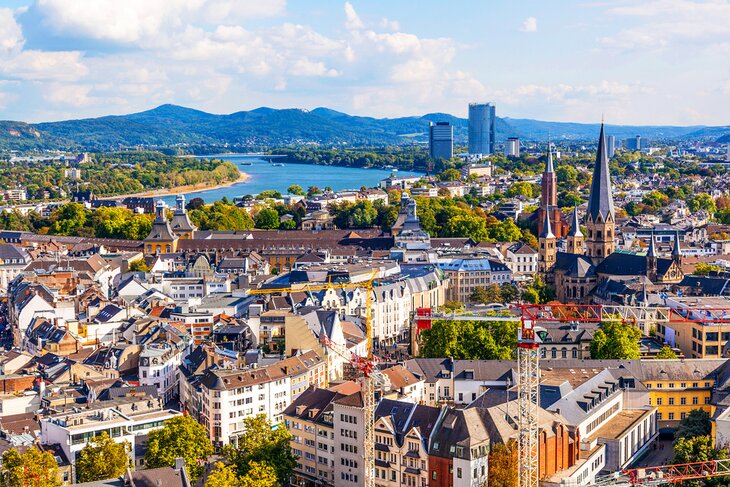 It's a city that has also been shaped by its busy commercial life, as well as its attractive setting, particularly on the beautiful riverfront with its view of the nearby Siebengebirge mountains.
Bonn is also famous as the birthplace of Ludwig van Beethoven, a connection that's marked by a variety of attractions and events. The most notable of these is BeethovenFest Bonn, a popular classical music festival that runs each September.
Among Bonn's many attractions are its numerous museums, many located at the University of Bonn or along the city's tourist-friendly Museum Mile.
To learn more about these and other great places to visit in this attractive German city, be sure to read through our list of the top tourist attractions in Bonn.
1. Bonn Minster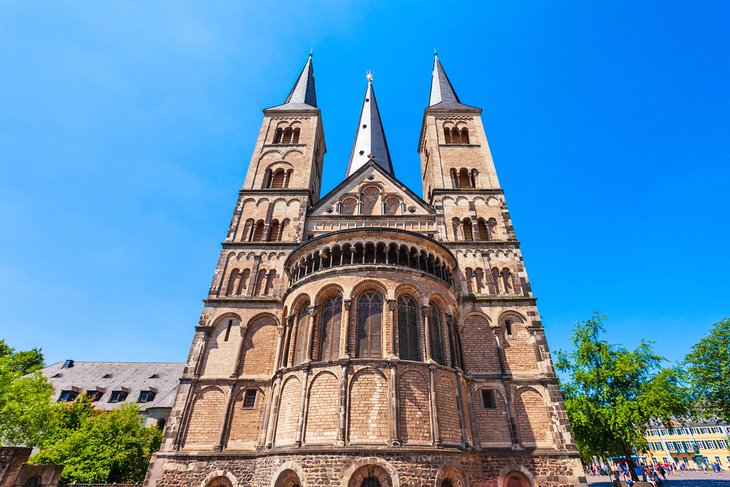 The much-admired Bonn Cathedral (Bonner Münster) is dedicated to Saints Cassius and Florentinus, who were thought to have been executed on this site in the 3rd century. Considered one of the finest Romanesque churches on the Rhine, it was built between the 11th and 13th centuries making it one of Germany's oldest cathedrals.
Highlights of a visit include seeing its 11th-century east crypt, its attractive 12th-century cloister, and the unique crossing tower.
As engineers and archaeologists were assessing structural needs preparatory to major renovation work in 2017, they discovered the long-forgotten tomb of Siegfried von Westerburg behind a slate panel in the west crypt. He was archbishop of Cologne from 1275 to 1297 and first granted Bonn its right to township.
Address: Münsterpl., 53111 Bonn
2. House of the History of the Federal Republic of Germany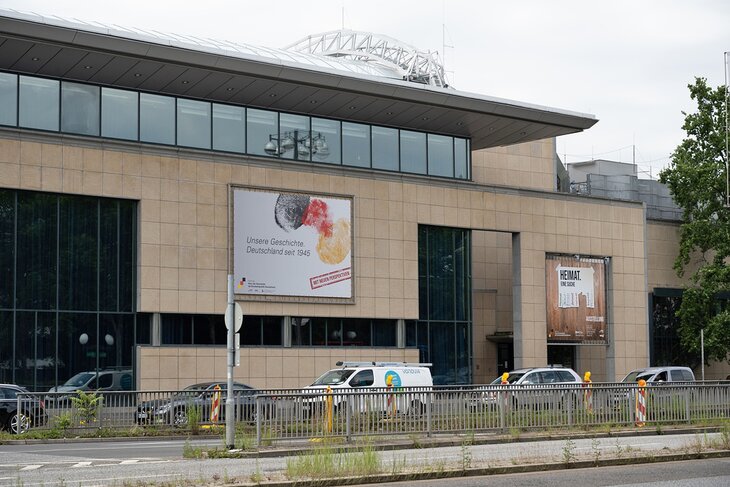 Four years after the German capital returned to Berlin, the first exhibits in the House of the History of the Federal Republic of Germany (Haus der Geschichte der Bundesrepublik Deutschland, or "Haus der Geschichte") opened to record the painful years when Germany was a divided nation.
The museum covers the years from the end of World War II to the fall of the Iron Curtain and reunification of Germany. It compares life in the East and West with photos, films, and artifacts, showing how the two post-war German states evolved.
Exhibits highlight the Berlin Wall, the Berlin airlift, the iron curtain, and final reunification. Somewhat incongruously, but interesting nonetheless, artifacts from Roman Bonn are displayed on the museum's lower floor. Some signage is in English, and much is self-explanatory, but the free English audio tour is well worth requesting.
The museum is located on Museumsmeile (Museum Mile) in Bonn, once part of the former West German government district.
Address: Willy-Brandt-Allee 14, Bonn
3. Beethoven-Haus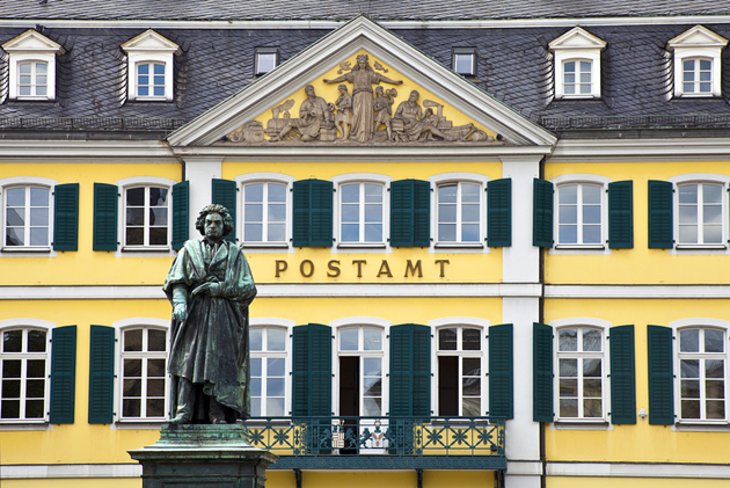 Bonn has done much to nurture its connections with Ludwig van Beethoven, one of Germany's most revered composers. A focal point of "Beethoven City" is the great composer's birthplace, Beethoven-Haus, where he was born in 1770.
Founded as a museum in 1889, the attraction also has a collection of rare artifacts and documents, a research center including rare recordings, and the Chambers Music Hall, which runs a program of Beethoven-themed concerts and events. Guided tours are available, and there's a well-stocked shop selling related items on-site.
Also of interest is the Beethoven Monument, a large bronze statue erected in Münsterplatz in 1845 in front of the city's old Post Office building.
Address: Bonngasse 20, 53111 Bonn
4. Botanical Garden and Poppelsdorf Palace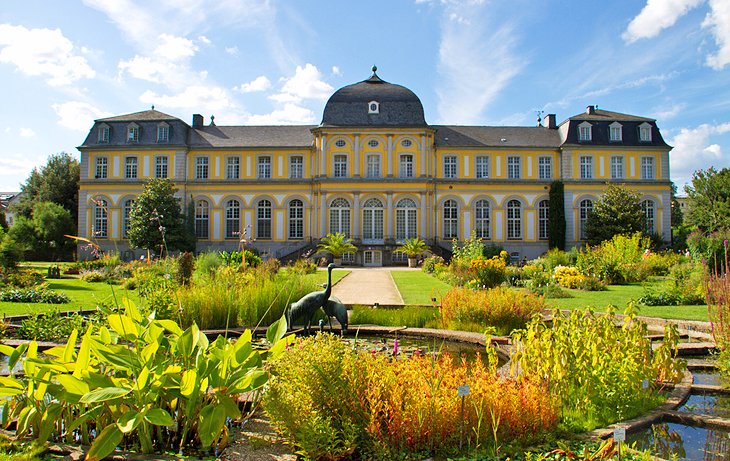 Bonn Botanical Garden Botanische Gärten der Friedrich-Wilhelms-Universität Bonn), covering some 16 acres and owned and operated by the University of Bonn, can trace its roots back as far as 1340 when constructed as part of the castle gardens. They were transformed into their current Baroque style in 1720, and the Rococo Poppelsdorf Palace was added in 1746.
These days, the garden is home to more than 11,000 species of plants, including many endangered local species. Highlights of its outdoor gardens include numerous species of woody plants in the large arboretum, as well as plants arranged by geographic region. Guided tours and educational talks are available.
Address: Meckenheimer Allee 171, Bonn
5. Town Hall and Market Square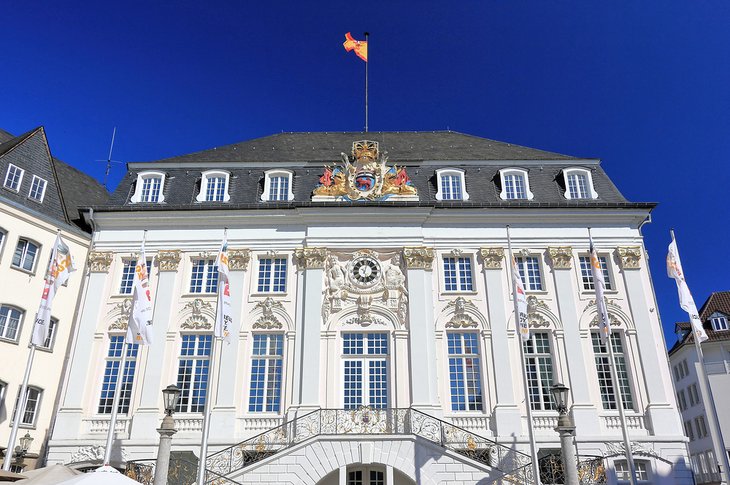 Bonn's historic Town Hall (Altes Rathaus), an elegant white building with gold trim, provides an attractive backdrop for Bonn's busy market square. The scene is especially picturesque in December, when the Christmas Market fills the square with light and music.
From December 1 through Christmas Eve, the beautiful old town hall becomes a giant Advent calendar, with a new window lit up each day. Regardless of the time of year you travel, the surrounding streets and squares are full of things to do, making up one of Bonn's smartest shopping areas.
Address: Markt 2, 53111, Bonn
Read More: Top-Rated Christmas Markets in Germany
6. Museum Koenig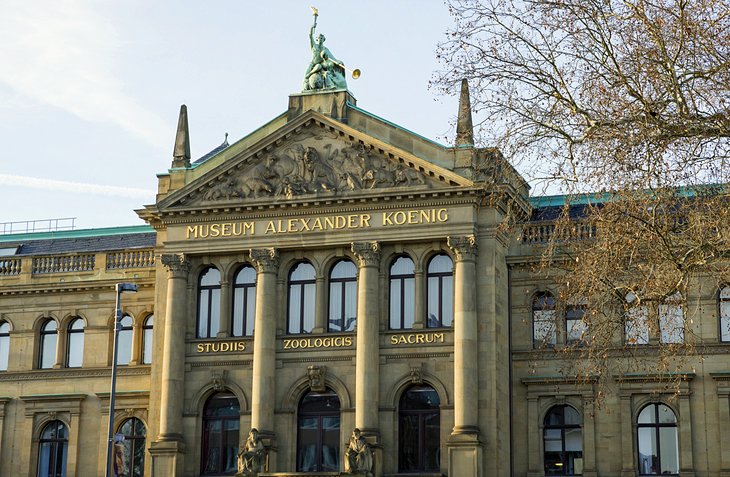 Museum Koenig, or to give it its full name, the Alexander Koenig Zoological Museum, is one of the largest natural history museums in the world. Opened in 1934, its displays cover a diversity of wildlife and their habitats.
A highlight is the excellent "Our Blue Planet" exhibit. This fascinating exhibit showcases the world's ecosystems through a series of fascinating dioramas, including the African Savannah, tropical rainforests, and Polar Regions. English-language guided tours are available.
Address: Adenauerallee 160, D-53113 Bonn
7. The Art and Exhibition Hall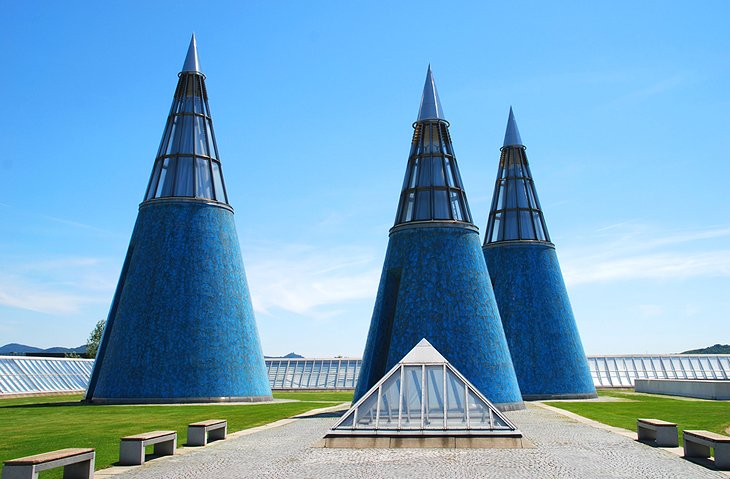 Established in 1992, the Art and Exhibition Hall of the Federal Republic of Germany (Kunst - und Ausstellungshalle der Bundesrepublik Deutschland, or "Bundeskunsthalle") offers numerous excellent exhibits relating to the country's rich cultural history. Its displays and exhibits also deal with Germany's important role in the fields of science, technology, and the environment.
Exhibits are brought in from around the globe and change frequently, so be sure to visit the museum's website for details of what's on. English-language guided tours are available. You can easily spend the best part of a day exploring this popular museum. One of the most-visited museums in Germany, it's worth noting that a reputable restaurant and café are located on the premises.
Address: Friedrich-Ebert-Allee 4, 53113 Bonn
8. Bonn Museum of Modern Art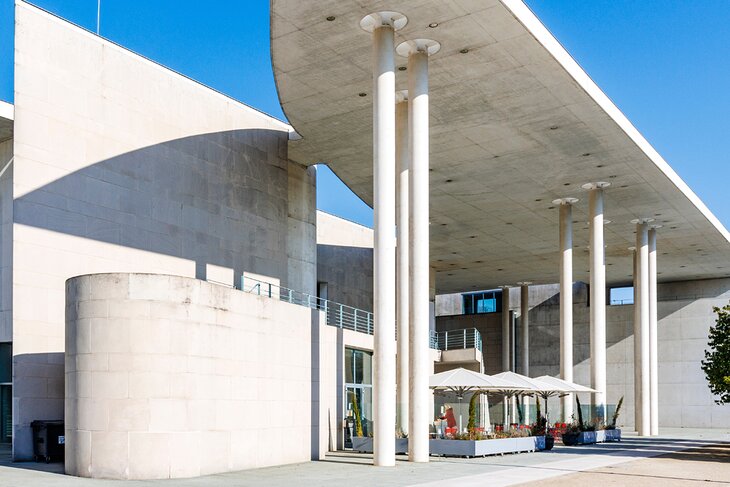 Founded in 1947, the Bonn Museum of Modern Art (Kunstmuseum Bonn) hosts numerous temporary and permanent exhibits. Highlights of the permanent collection include works in the Rhenish Expressionism school, as well as post-war art from across Germany.
The museum also features one of the most extensive collections of August Macke's works. This includes paintings, watercolors, and drawings, and a collection of works by his contemporary, Max Ernst, a decisive artist in the development of Surrealism. Another drawcard is its collection of more than 5,000 post-war prints, as well as unique video art. The on-site café serves breakfast, lunch, and dinner.
A seven-minute stroll from the museum, on the banks of the Rhine, are the old parliament buildings (Bundeshaus). These are now home to the World Conference Center Bonn, which hosts many national and international conferences.
Address: Helmut-Kohl-Allee 2, 53113 Bonn
9. The Rhineland Museum (LVR)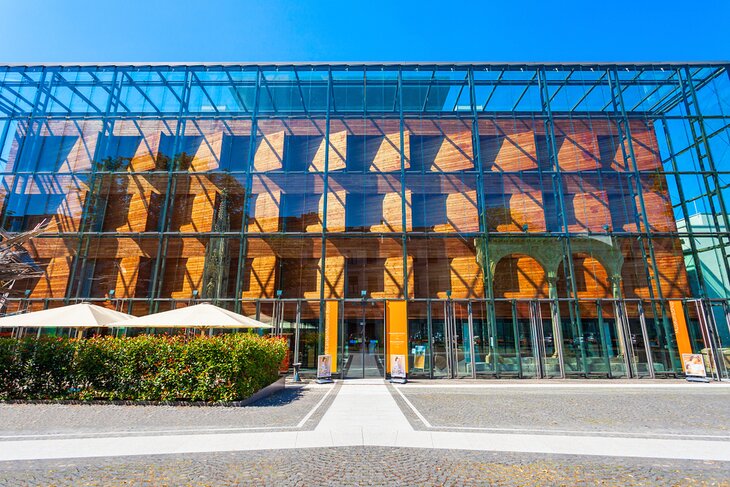 The Rhineland Museum (Rheinisches Landesmuseum Bonn) has a rich collection of antiquities, including rare Frankish and medieval works of art and paintings. This fascinating museum, popularly nicknamed the LVR, is one of the oldest in Germany and can trace its roots back to 1820.
Museum exhibits deal primarily with local history dating from prehistoric times as well as Roman-era settlements that have been discovered in the area. Most of the displays are dioramas of life during those bygone days.
Also of interest is the German Museum (Deutsches Museum Bonn) with its numerous science and technology displays.
Address: Colmantstr. 14-16, 53115 Bonn
10. The Arithmeum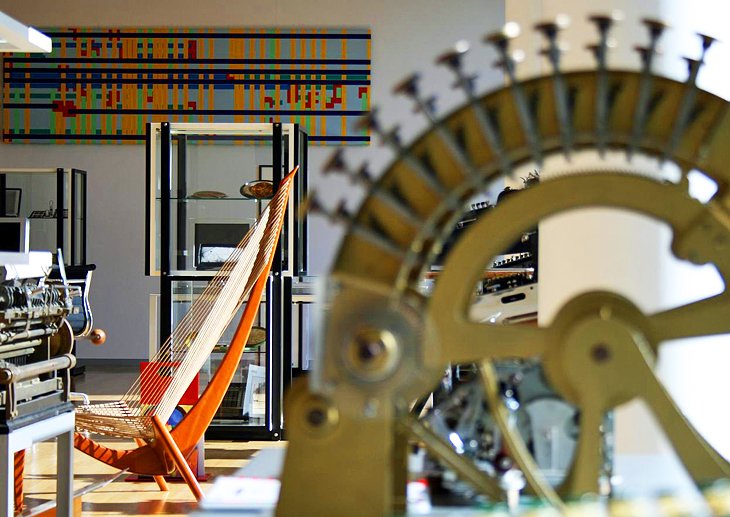 The University of Bonn, established in 1697, is home to a variety of new and old museums and collections. One of the newest and most interesting, especially for those interested in the science and technology of numbers, is the Arithmeum.
This fascinating museum is dedicated to mathematics and is based upon a collection of 1,200 antique calculating machines and rare books on the subject dating back many centuries. The museum is also notable for its spectacular steel and glass structure, designed to represent "the transparency of science."
Guided tours are available, and there's a good shop selling related souvenirs located on the premises.
Address: Lennéstrasse 2, 53113 Bonn
11. Waldau & Bonn City Forest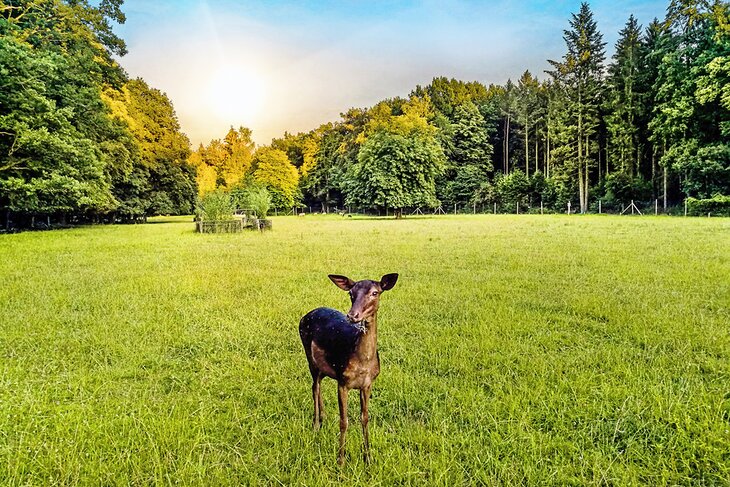 Located a short distance to the south of downtown Bonn stands the Kottenforst, an area of around 40 square kilometers that's well worth a visit. Also known as the Bonn City Forest, this large urban green space is part of the popular Rhineland Nature Park and home to a diverse array of flora and fauna.
The heart of the forest, the Waldau is a former game farm that most tourists visit and where you'll find a great visitor center and café. From here you can explore easy-to-follow hiking trails, stopping along the way to grab some great shots of the many friendly deer that call the forest and meadows home.
Some of the oldest tree species here are up to 250 years old and are generally easy to identify due to their gnarly appearance. Visit in spring and you'll have the added reward of seeing the forest covered in an abundance of wildflowers.
Address: An d. Waldau 50, 53127 Bonn
12. The Academic Art Museum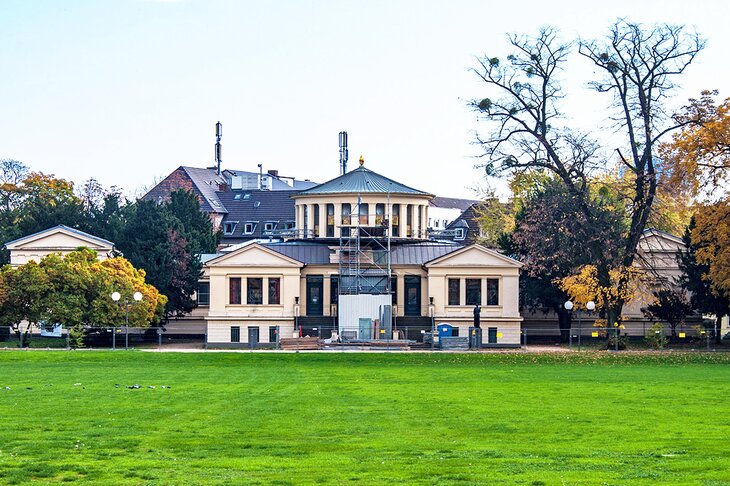 The Academic Art Museum (Akademisches Kunstmuseum) is another of the University of Bonn's fine museums. Founded in 1818, this first-rate museum is famous the world over for its large collection of plaster casts of Greek and Roman sculptures. Originally used to teach students at art academies across Europe, many of these plaster casts date back as far as 1763.
Other highlights include more than 500 statues, as well as more than 2,000 original sculptures from some of Europe's leading artists. Also of interest is the university's Egyptian Museum, home to a collection of 3,000 ancient Egyptian artifacts.
Address: Regina-Pacis-Weg 7 53113 Bonn
13. August-Macke-Haus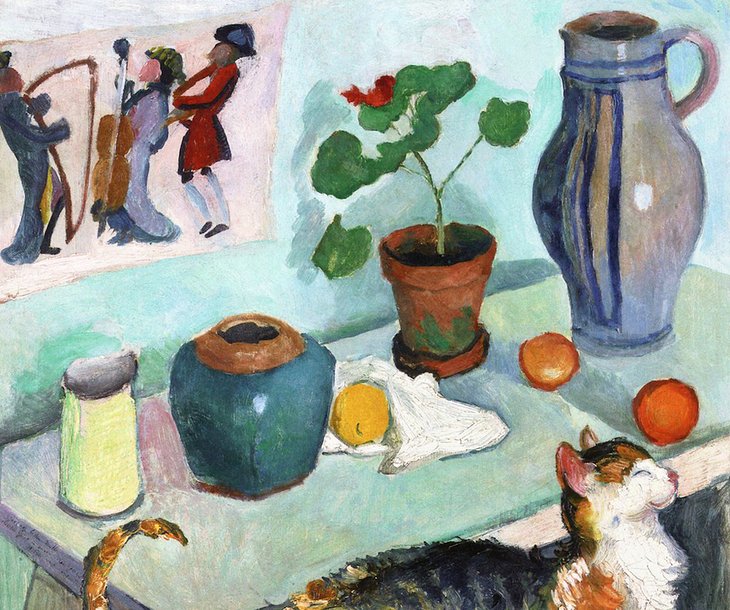 Opened in 1991, August Macke Haus is dedicated to the famous expressionist who lived here between 1911 and 1914.
Highlights of the museum include reconstructed interiors, as well as artifacts and documents passed down by the artist's family. The museum also hosts frequent temporary exhibits. Guided tours are available.
Address: Hochstadenring 36, 53119 Bonn
14. Doppelkirche Schwarzrheindorf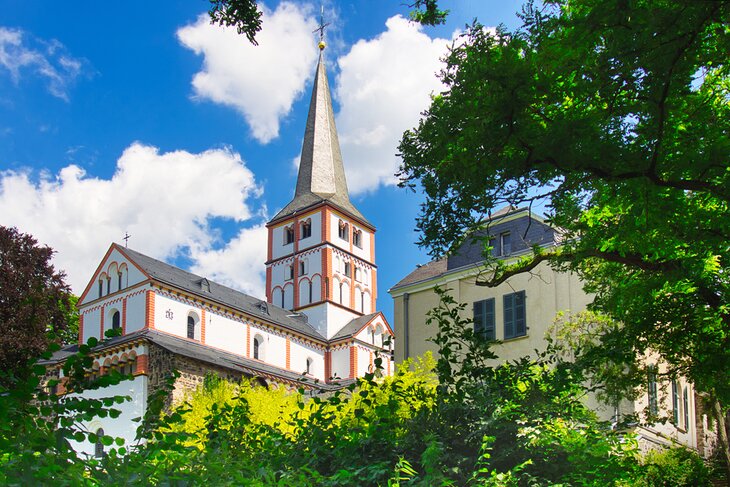 Pay a visit to the pretty Doppelkirche Schwarzrheindorf and you'll find yourself taking a look at not just one, but two historic churches.
Literally translated as the "Double Church" and also known as St. Maria and St. Clemens church, the upper level of this Roman Catholic edifice is dedicated to the Virgin Mary while the bottom church is centered around Pope Clement I.
The oldest lower sections, in fact, date back to a mid-12th century monastery, while the upper church was reserved for use by local noble families. Be sure to take a peek inside both for their many historic frescoes, some dating back to the 1100s.
Address: Dixstraße 41, 53225 Bonn
Map of Tourist Attractions in Bonn
Other Picturesque Places to Visit near Bonn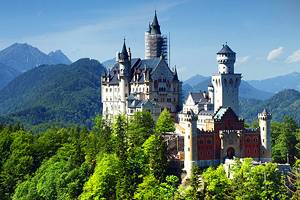 For those seeking fun day trip itineraries, there are a number of appealing places to visit near Bonn. It is, in fact, located at the beginning of the most beautiful section of the Rhine Valley, which extends southward past Koblenz, at the junction of the Rhine and the Mosel. To the north are the riverside cities of Cologne and Düsseldorf. Germany's westernmost city of Aachen lies at the borders of both Belgium and the Netherlands.