15 Top-Rated Tourist Attractions & Things to Do in Cologne
This very old cathedral city on the river Rhine is one of the most important commercial and cultural centers in western Germany. Cologne (Köln in German) is famous for its 12 great Romanesque churches, especially the magnificent Cologne Cathedral. Best of all for visitors to the city, they're all an easy walk from the historic Old Town.
Cologne can trace its roots all the way back to the first century CE, when it was established as a Roman provincial capital and military stronghold. In fact, one of its most appealing features for tourists is that it retains elements from all the various periods of its long history.
Among its many tourist attractions are Roman remains, medieval churches, Baroque palaces, and museums that reflect such diverse subjects as art and literature, as well as darker times in the mid-20th century. Numerous Cologne attractions have also sprung up that celebrate the various products for which it is known, including fragrances, mustard, and chocolate.
Cologne's importance never really slowed, and today the city remains one of Germany's most important cultural centers. It's home to one of the oldest universities in Europe, as well as numerous art and entertainment facilities, including more than 100 galleries and at least three dozen museums. It's also a popular place to visit for shopping, especially along pedestrian-friendly streets such as Hohe Straße and Schildergasse.
To ensure you make the most of your sightseeing time, be sure to read through our list of the top attractions and fun things to do in Cologne.
1. Visit Majestic Cologne Cathedral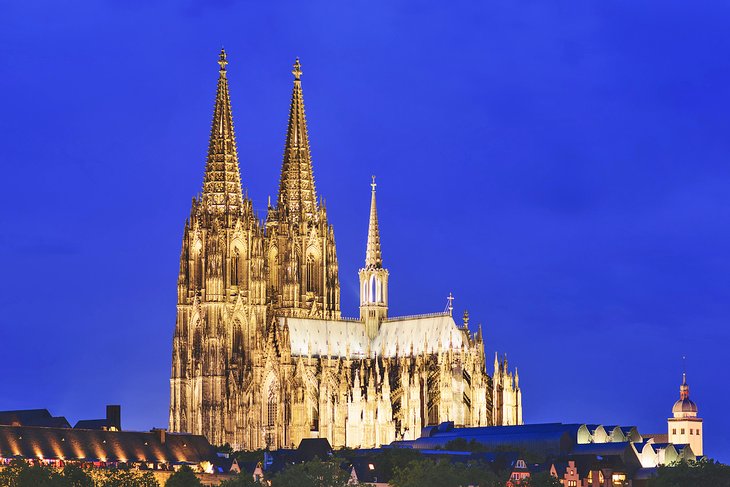 Located near the left bank of the Rhine, Cologne Cathedral (Kölner Dom) is the city's towering landmark. Officially called the Cathedral of St. Peter and St. Mary (Hohe Domkirche Sankt Petrus), this stunning edifice is a masterpiece of High Gothic architecture, and a UNESCO World Heritage Site.
One of the largest cathedrals in Europe, it was started in 1248 and is considered the most ambitious building project of the Middle Ages. As impressive as its 157-meter-tall twin towers is the cathedral's incredible interior, a must-see when visiting this bustling city.
Covering an area of 6,166 square meters, its soaring roof supported by 56 pillars, the cathedral is filled with treasures. These include the 12th-century Reliquary of the Three Kings created by local goldsmiths; the famous relief of the Adoration of the Kings from 1440; and the impressive Treasure Chamber, with precious objects that include ancient reliquaries and manuscripts.
Panoramic views from the south tower are reached by more than 500 steps that pass the cathedral's famous bells, which are so loud that ear protection is provided on Sundays. A variety of excellent English-language guided tours are available that include the interior, as well as the roof of the structure.
Visitors are also welcome to attend a varied program of events, including concerts and services; be sure to check the cathedral's website for closures prior to arrival.
Address: Domkloster 4, 50667 Cologne, Germany
Official site: www.koelner-dom.de/en/
2. Explore Historic Old Town Cologne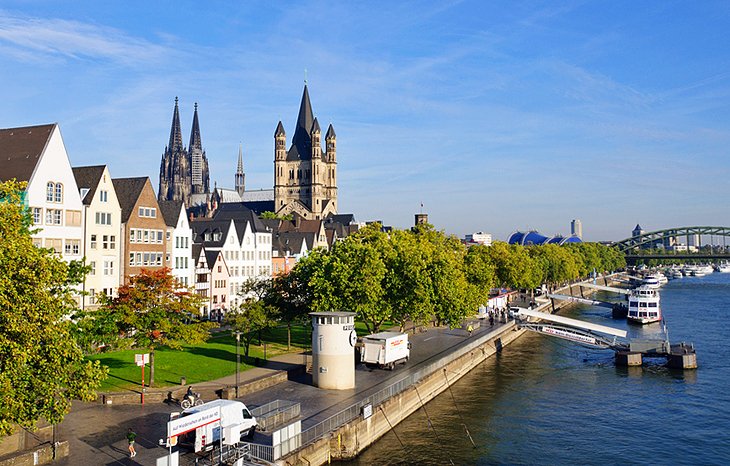 As you explore the numerous historic churches and museums of Cologne's city center (Innenstadt), you'll crisscross the city's lovely Old Town (Altstadt). In addition to old churches such as Great St. Martin, you'll find yourself traversing countless alleys lined with traditional old houses, many now home to boutique shops, galleries, cafés, and restaurants.
And with its many pleasant paths along the Rhine, you'll find ample opportunity to enjoy great views as you plan your route through this ancient city. You'll also find yourself in awe of the countless monuments and fountains that adorn the area.
You'll also want to spend a little time exploring the Old Town's Archaeological Zone with its many ancient ruins and artifacts. These include the Roman-era ruins of the Praetorium, or Governor's Palace, that was unearthed under the City Hall, as well as a section of a nearly 2,000-year-old Roman sewage system.
3. Cologne City Hall (Rathaus)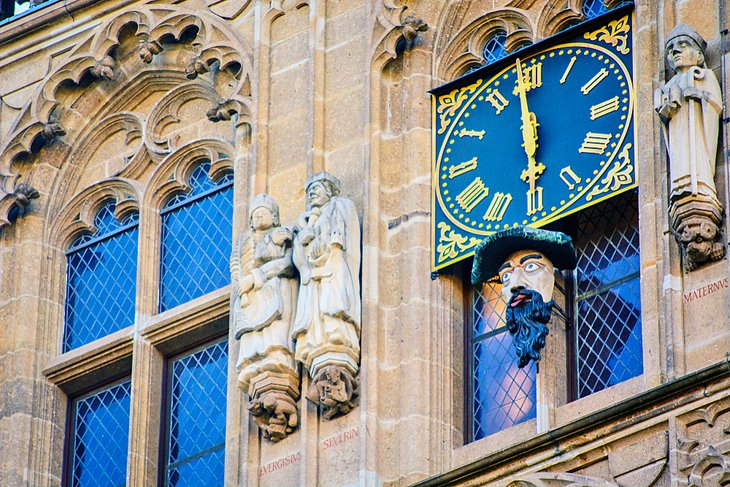 A particular highlight of the city's Old Town area is Cologne's historic City Hall, the Kölner Rathaus, or Stadt Köln. Built in 1573 and the oldest such public building in Germany, it boasts a rich history dating back more than 900 years.
As the focal point of the ruling classes during medieval times, the building you see today reflects a number of different architectural influences. These include the 14th-century main building, the 15th-century tower, and a Renaissance-style loggia and cloister. Even the 20th-century influences are pleasing, as seen in the atrium.
Other City Hall highlights include the Hansasaal, or Hanseatic Hall, with its Gothic figures of eight prophets and nine "good heroes" (pagan, Jewish, and Christian). Also of note is its sonorous carillon that plays three times each day.
Address: Rathauspl. 2, 50667, Cologne, Germany
4. Hop aboard a Rhine River Cruise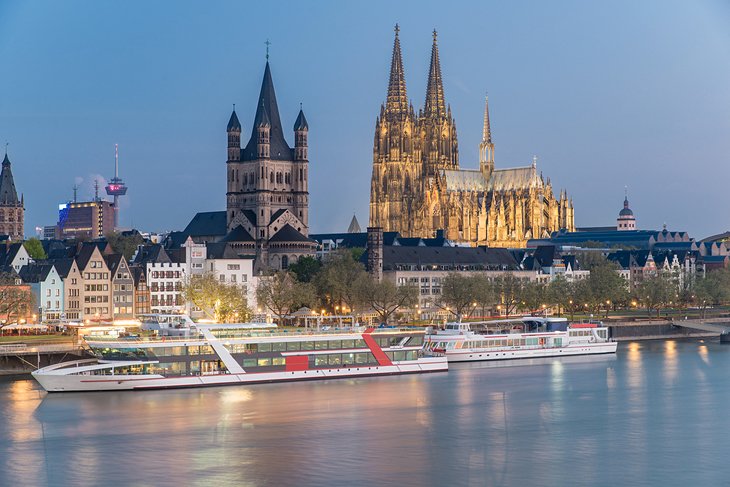 It would be a shame to visit this beautiful city without viewing it and its nearby river scenery from a boat on the Rhine. On a one-hour Cologne Sightseeing Cruise, you'll get unparalleled views of the most important Cologne landmarks, including the twin-spires of Cologne Cathedral, the picturesque buildings of the Old Town, and the Hohenzollern Bridge.
One of the most popular things to do in Cologne at night is the Rhine River Evening Panorama Cruise, a leisurely two-hour excursion to see the city aglow with lights. You can even enjoy the views as you savor regional specialties from a buffet on board the three-hour Cologne Rhine River Dinner Cruise.
To see even more of the Rhine Valley, join a Rhine River Cruise to Königswinter or spend an entire day exploring the Rhine and Mosel rivers and their charming towns with a hop-on hop-off KD Rhine Pass from Cologne.
5. The Wallraf-Richartz & Ludwig Museums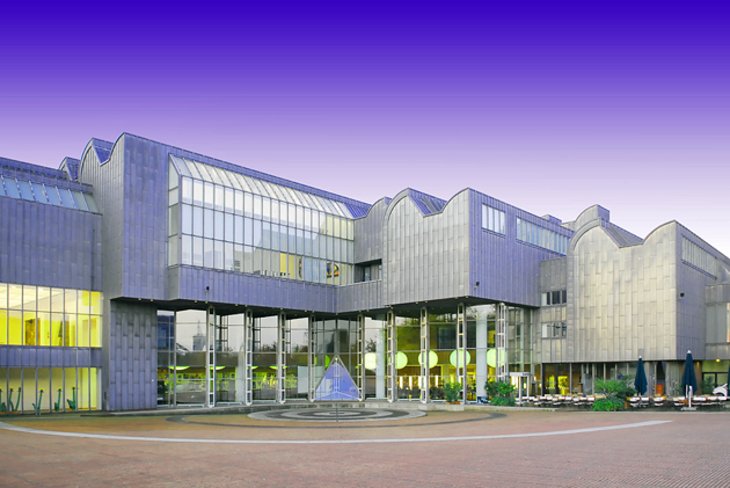 Art lovers will want to visit both the Wallraf-Richartz Museum and the Ludwig Museum when in Cologne. Housed in one of the city's newer architectural structures, these two excellent galleries cover a wide range of European paintings to view. Of particular note are works by Rembrandt, Manet, Renoir, Leibl, Liebermann, and Slevogt.
The Wallraf-Richartz Museum is especially strong in the work of the Cologne school, while the Ludwig focuses on modern and contemporary painting.
In the same building is the Agfa-Foto-Historama with its displays of photographs and cameras dating back to 1840. Also of interest is Kolumba, the art museum of the Archdiocese of Cologne, notable for its art and antiquities.
Address: Obenmarspforten 40, 50667, Cologne, Germany
Official site: www.wallraf.museum/en
6. NS Documentation Centre of the City of Cologne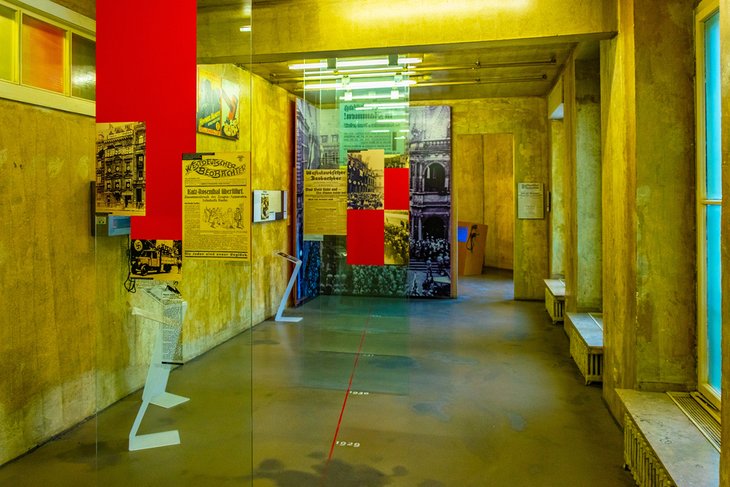 Those with an interest in learning more about life under the Nazi regime and its aftermath will want to visit the NS Documentation Centre of the City of Cologne (NS-Dokumentationszentrum der Stadt Köln). This important memorial gives an unvarnished account of National Socialist (Nazi) horrors, especially as they related to the citizens of Cologne.
A combination memorial site, interactive museum, and research facility, the center - sometimes referred to simply as NSDOK - is set in the actual building where prisoners were held by the Gestapo. Its most chilling experience is entering the actual prison cells in the basement with the writing of prisoners scratched into the walls.
The center attempts to put a human face on the effects of the police state on both Germans and occupied countries, with individual stories. It also focuses on the long aftermath of the Nazi era and the efforts to bring those responsible for its atrocities to justice. English-language guided tours are available.
Address: Appellhofplatz 23-25, Cologne, Germany
Official site: https://museenkoeln.de/ns-dokumentationszentrum/default.aspx?s=315
7. Monkey around at Cologne Zoological Gardens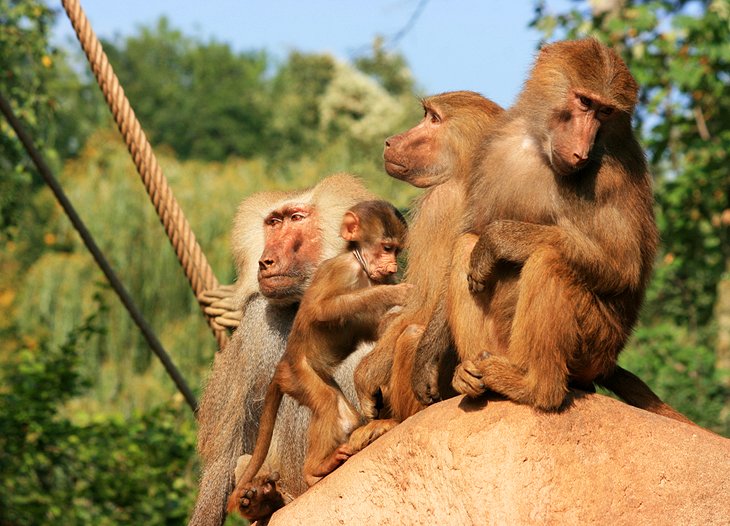 Founded in 1860, Cologne Zoo (Kölner Zoologischer Garten) is one of Germany's oldest zoological gardens. Evidence of its age can be seen in its fine collection of 19th-century menagerie buildings, including its Moorish-style elephant house and an old birdhouse that's now home to chimps, and resembles a traditional Russian church.
Other highlights include Ape Island with its mock rainforest, a well-stocked aquarium, and an excellent big cat enclosure. There's also a unique biotope habitat, where visitors can view the animals through glass without bars.
One of the most appealing features of the zoo is that you can see its history and attitudes toward zoos unfold over the years, with modern facilities retrofitted into historic buildings of the original menagerie.
Address: Riehler Str. 173, 50735, Cologne, Germany
Official site: www.koelnerzoo.de/en/home-en
8. Get a Bird's-Eye View of Cologne from a Cable Car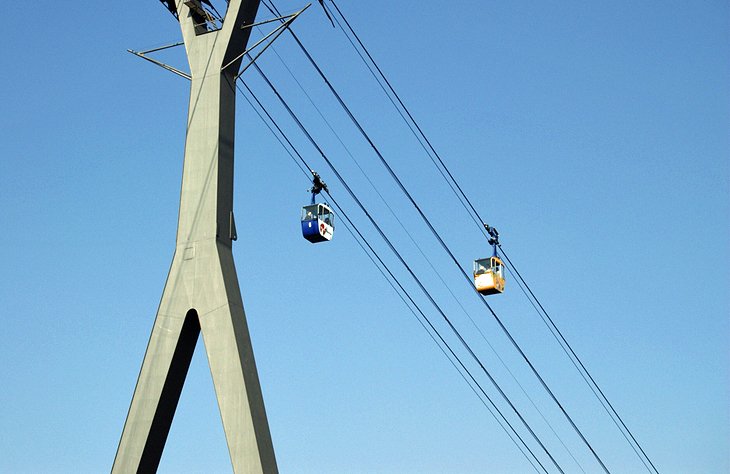 Since its establishment in 1957 as the first European cable car to cross a river – in this case, the Rhine – the Cologne cable car (Rhein-Seilbahn) has carried millions of passengers. The views are, of course, the big draw, particularly those of the Old Town and Cologne Cathedral.
For more great views, a visit to Cologne Telecommunications Tower is worthwhile. Located northwest of Cologne's Old Town, Colonius, as it's known locally, is 243 meters high with a superb viewing platform and a revolving restaurant. KölnTriangle, a striking contemporary building on Ottoplatz, also has a panoramic viewing platform.
Address: Riehler Straße 180, 50735, Cologne, Germany
Official site: www.koelner-seilbahn.de/en/
9. Satisfy your Sweet Tooth at the Cologne Chocolate Museum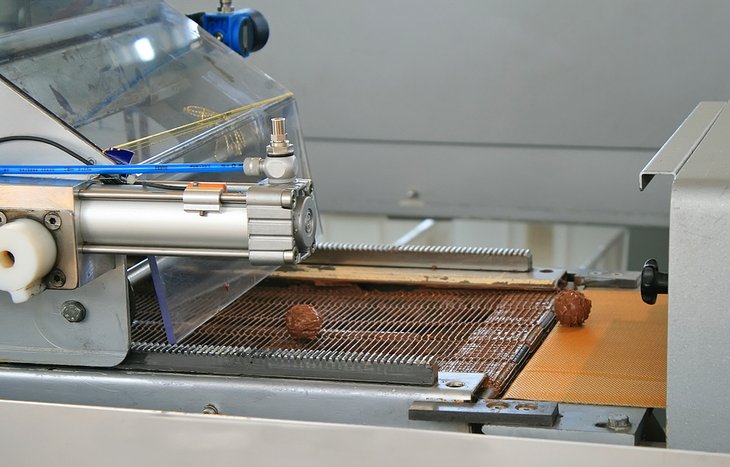 The Cologne Chocolate Museum (Schokoladenmuseum) can trace its roots to 1972, when Hans Imhoff acquired the Stollwerck chocolate factory. What he discovered there was a rubbish container filled with broken machinery, packaging material, and other remnants of chocolate manufacturing.
Thus inspired, he began preserving and restoring these as the basis for the museum. Today, exhibits follow the entire chocolate-making process from bean to the finished packaged product. Highlights include interactive displays, collections of molds, antique chocolate boxes and wrappers, plus free samples from the chocolate fountain.
There's even a working production line where you can watch chocolates being made. Better still, you can even design your own chocolate bar to take home with you. Guided tours are available.
Address: Am Schokoladenmuseum 1a, 50678 Cologne, Germany
Official site: www.schokoladenmuseum.de/discover-experience/?lang=en
10. Flora and Botanical Garden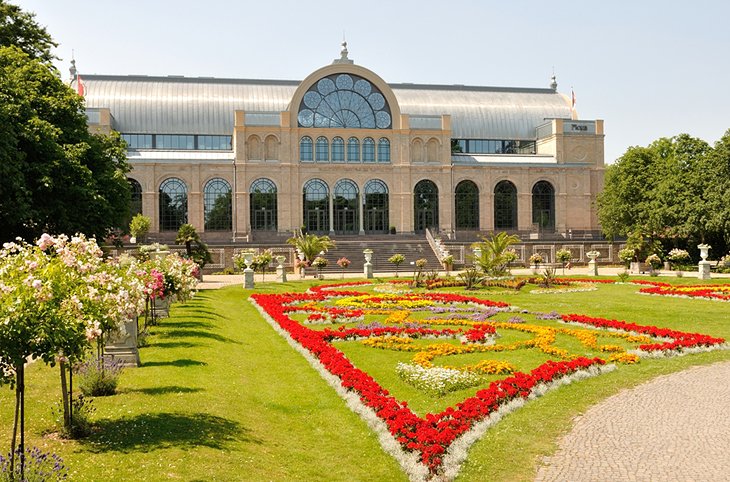 Established in the 19th century near the riverbank in Riehl, a northern district of Cologne, Flora and Botanical Garden (Flora und Botanischer Garten Köln) covers 11.5 hectares and is home to more than 10,000 species of plants.
You can stroll through this public park to learn about the plants, or simply to enjoy the beautiful and colorful flowers arranged in formal beds throughout the growing season. Open all year-round, the tropical settings of the greenhouses and the Palm House are delightful, whatever the season.
Serving as an elegant backdrop to the gardens is The Flora, a historic building that hosts flower shows, concerts, and events.
Address: Amsterdamer Straße 34, Cologne, Germany
11. The Roman-Germanic Museum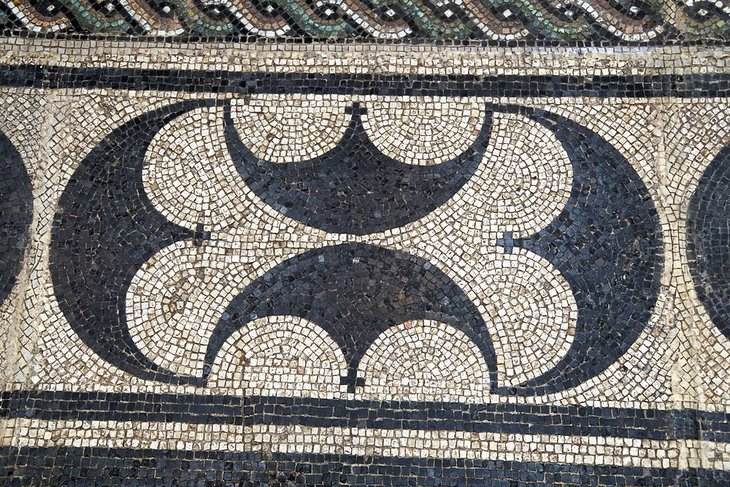 Just a few minutes' walk from Cologne Cathedral, the Roman-Germanic Museum (Römisch-Germanisches Museum) offers a fascinating insight into the city's rich archaeological heritage from the Paleolithic period to the early Middle Ages.
Exhibits of interest are the Dionysus Mosaic dating from the 2nd century and the 15-meter-high funerary monument of Poblicius from the 1st century; both were discovered during excavations in the city. The museum also displays other mosaics, Roman glass, domestic pottery and sculpture, and Roman and Germanic jewelry.
Address: Roncalliplatz 4, D-50667 Cologne, Germany
Official site: https://roemisch-germanisches-museum.de/Homepage
12. Take a Trip to Brühl to See Augustusburg and Falkenlust Palaces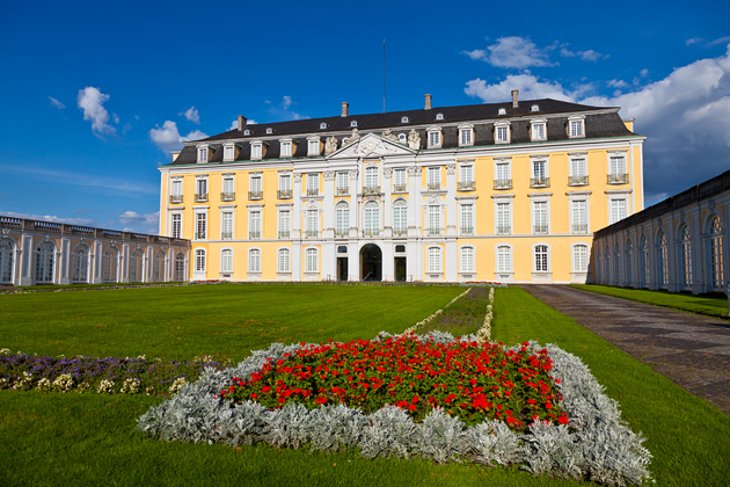 In the picturesque town of Brühl, an easy 15 kilometers drive south of Cologne, stands Schloss Augustusburg. This elegant 18th-century palace is famous as the home of the Archbishop of Cologne.
Sumptuously decorated and furnished, this charming Late Baroque/Rococo palace is worth a visit for its magnificent staircase hall. Other highlights include its large park, used for open-air concerts and festivals. Sharing the same park is Falkenlust Palace, built in 1740 and an important part of this World Heritage site.
Brühl is also home to several museums and historic sites, including one dedicated to surrealist artist Max Ernst, as well as Augustusburg Castle and Castle Falkenplatz.
Kids will enjoy visiting Phantasialand, one of the largest theme parks in Europe. Highlights include a cable car, a Viking boat trip, a monorail, and a reproduction of old Berlin.
Address: Schlosstrasse 6, D-50321 Brühl, Germany
Official site: www.schlossbruehl.de/en_home
13. St. Gereon's Basilica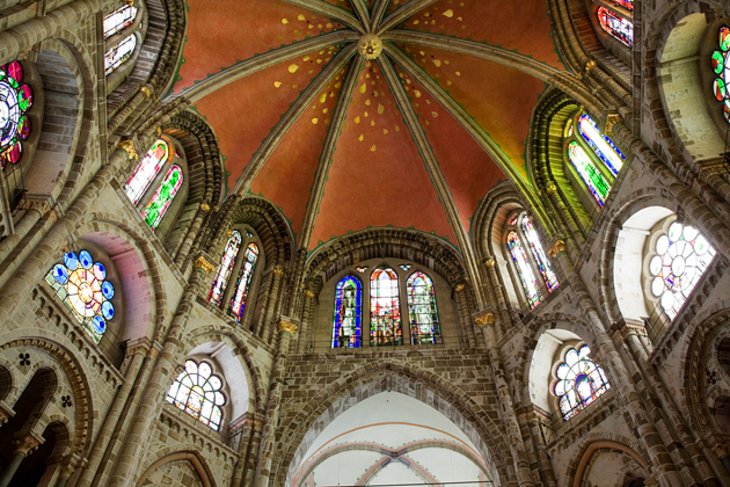 Romanesque St. Gereon's Basilica (Basilika Sankt Gereon) is perhaps Cologne's most unusual church. It was built on the site of a former 7th-century church, which was itself constructed in the 12th century on a 10-sided domed structure dating from Roman times and which is still visible.
Dedicated to Saint Gereon, this Roman Catholic church is a visually appealing structure and boasts an unusually long choir. Also of note are its many medieval murals, mosaics, and ancient relics.
Address: Gereonskloster 2, 50670, Cologne, Germany
14. Altenberg Cathedral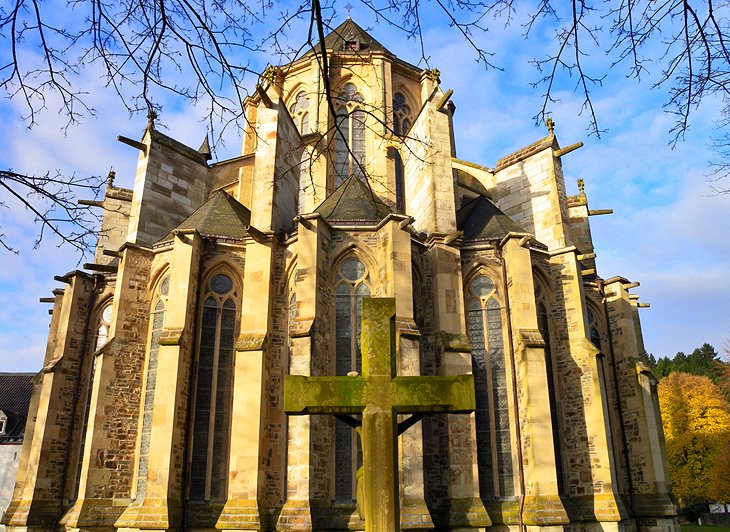 Just six kilometers away from its famous cousin in Cologne, Altenberg Cathedral (Altenberger Dom) is one of the finest examples of Early Gothic architecture in Rhineland. Also known as the Bergischer Dom, this impressive church was built in 1259, and its richly furnished interior includes Gothic stained glass and many tombs of princes and abbots.
Although not strictly speaking a formal cathedral, as no bishop has ever sat here, it earned the title thanks to its imposing dimensions and is unique in Europe in that both Protestant and Catholic congregations share it.
Address: Eugen-Heinen-Platz 2, 51519 Odenthal, Germany
15. Get Your Design Fix at the Museum of Applied Art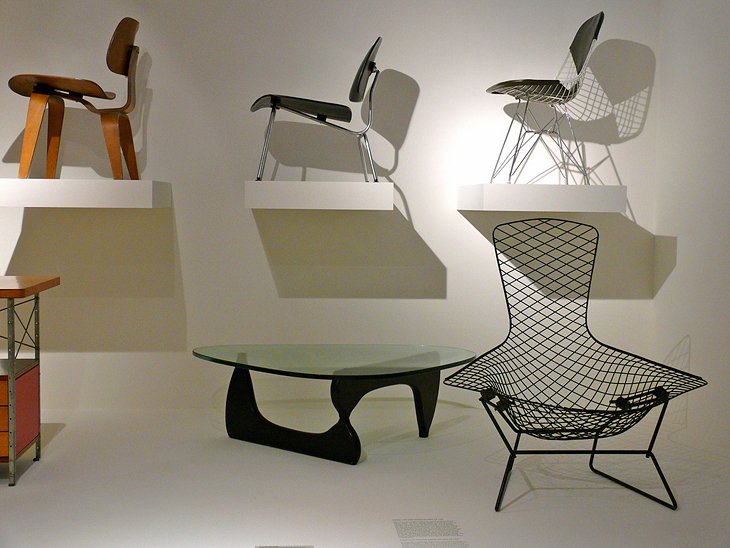 Southwest of Cologne Cathedral is the Museum of Applied Art (Museum für Angewandte Kunst Köln), or MAKK. One of the city's "newer" museums, it was founded in 1888 and is well regarded for its fine collection of more than 100,000 pieces of applied and decorative art from the medieval period onwards.
Other important collections include jewelry, furniture, porcelain, arms, and armor. It also features a number of interesting architectural exhibits.
Address: An der Rechtschule, D-50667 Cologne, Germany
Official site: https://makk.de/Start
Map of Tourist Attractions & Things to Do in Cologne
Cologne, Germany - Climate Chart
Average minimum and maximum temperatures for Cologne, Germany in °C
J
F
M
A
M
J
J
A
S
O
N
D

4

0

5

0

8

2

12

5

17

9

20

12

22

13

22

13

18

11

14

8

8

3

5

1

PlanetWare.com
Average monthly precipitation totals for Cologne, Germany in mm.

81

56

76

69

74

97

89

76

74

71

84

89
More Must-See Destinations near Cologne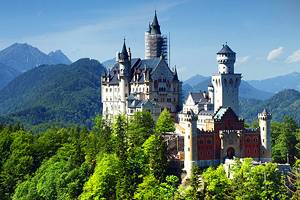 Cologne is well situated for exploring this interesting part of western Germany. It is north of Bonn and south of Düsseldorf, two other attractive cities in the Rhine Valley. Farther to the south, Koblenz is at the point where the Rhine meets the Mosel.
Germany's westernmost city of Aachen is close to the borders of both Belgium and the Netherlands, and from here, you can easily reach the Dutch city of Maastricht and the Belgian city of Liège.