14 Top-Rated Attractions & Things to Do in Arnhem
We may earn a commission from affiliate links ()
One of the largest cities in the Netherlands, Arnhem is located on the right bank of the Lower Rhine, just a few kilometers below the point where the IJssel branches off the Rhine. While it's an ideal spot from which to explore this beautiful little country, be sure to first spend at least a day or two visiting Arnhem's many historic sites and attractions. You'll also enjoy its many pleasant green spaces, too, such as Park Sonsbeek, popular for its old manor house and tearoom.
First mentioned around AD 893, the city occupies the site of the old Roman settlement of Arenacum and, thanks to its advantageous position on the Rhine, has been an important place of trade since the Middle Ages. Evidence of this early strategic importance can still be seen throughout Arnhem's old city center.
In addition to its many memorials, Arnhem boasts numerous other interesting things to do. Topping the list for most visitors are activities including shopping, dining, and visiting museums and cultural attractions such as the excellent Netherlands Open Air Museum with its fascinating displays of traditional lifestyles. Another top place to visit is the nearby Hoge Veluwe National Park, one of the country's most important conservation areas and a fun place to explore either on bike or on foot.
Be sure to plan your Netherlands adventures and easy day trips from this vibrant city with our list of the top attractions in Arnhem.
See also: Where to Stay in Arnhem
1. Visit the Netherlands Open Air Museum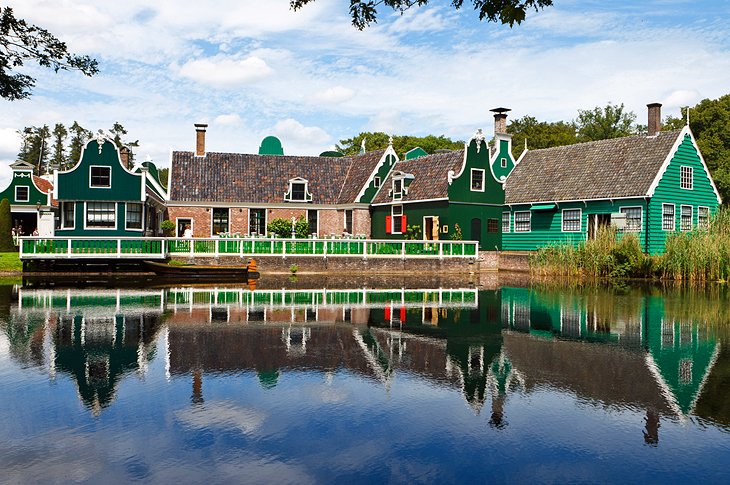 Spread across 82 wooded acres just four kilometers from the heart of Arnhem, the Netherlands Open Air Museum (Nederlands Openluchtmuseum) is one of the country's most popular tourist attractions. Founded in 1912 by ordinary Dutch citizens wanting to preserve traditional ways of life and folk art from different parts of the country, this excellent museum focuses on the living and working conditions of both the rural population – farmers, craftsmen, and fishermen – as well as townsfolk up to the start of the 1900s.
Highlights of a visit include seeing the traditional Dutch farmhouses and fishermen's homes, windmills of all kinds, and a variety of craft workshops occupied by costumed guides demonstrating traditional skills. Visitors will also see a steam sawmill from Groenlo; a steam-driven dairy from Veenwouden; and an entire group of houses from the Zaan area, all of them brought here from their original sites.
There's also a fun heritage tram line to ride, including a large collection of old vehicles from across the country. One of the newest additions to the attraction is the multimedia exhibit, the Canon of Dutch History. This fascinating attraction allows visitors to immerse themselves in fascinating details regarding the country's rich culture. Regular events are also held here, including concerts and educational workshops, as well as programs dedicated specifically for kids and families.
Address: Hoeferlaan 4, 6816 SG Arnhem, Netherlands
Official site: https://openluchtmuseum.nl/en
2. See the John Frost Bridge: The Bridge to Liberation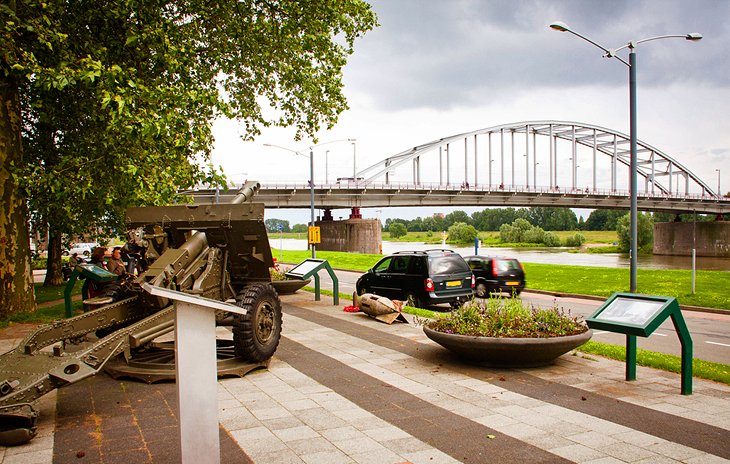 Arnhem's bridge over the Rhine, immortalized in the film A Bridge Too Far, was famously held by British paratroopers for four days against overwhelming odds during 1944's Market Garden airborne operation. Renamed the John Frost Bridge (John Frostbrug) in honor of the commander of the paratroopers – also commemorated by a monument at the north end of the bridge – it's a poignant reminder of the strategic importance of the city through the centuries.
There's also a small information center, which features details of the Battle of Arnhem. Regular celebrations are held to commemorate the bridge's importance, including music and firework displays. One of the most popular, the annual "Bridge to Liberation," takes place each September and sees the bridge lined with Dutch forces personnel and illuminated to dramatic effect.
Address: Nieuwe Kade 23, 6827 AA Arnhem, Netherlands
Official site: https://bridgetoliberation.nl
3. Follow the Liberation Route to the Airborne Museum Hartenstein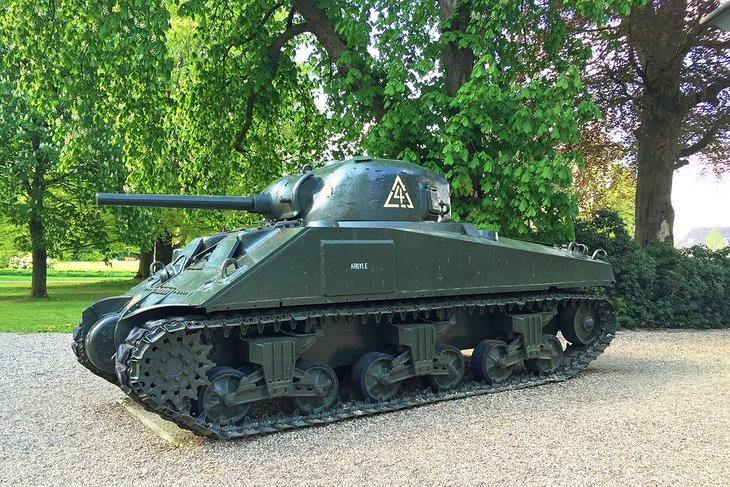 Also of interest to military buffs is Airborne Museum Hartenstein. Located in the Arnhem suburb of Oosterbeek, this fascinating museum is housed in the former 19th-century villa that served as Frost's headquarters.
On display here is a large collection of memorabilia, along with exhibits regarding life in the Netherlands during WWII. Guided tours and audioguides are available, and a cafe and shop are located on-site. A visit to the privately run Arnhem War Museum adds further to this fascinating wartime narrative.
Another worthwhile site to visit is the nearby Airborne War Cemetery and the war memorial dedicated to those who gave their lives for freedom. This, along with other related WWII sites such as the Airborne Museum, can be visited as part of the Liberation Route. This fascinating self-guided tour takes in the key battlegrounds and related attractions located around Arnhem and the neighboring city of Nijmegen.
Address: Utrechtseweg 232, 6862 AZ Oosterbeek, Netherlands
Official site: www.airbornemuseum.nl/en/home
4. Hike or Bike in Hoge Veluwe National Park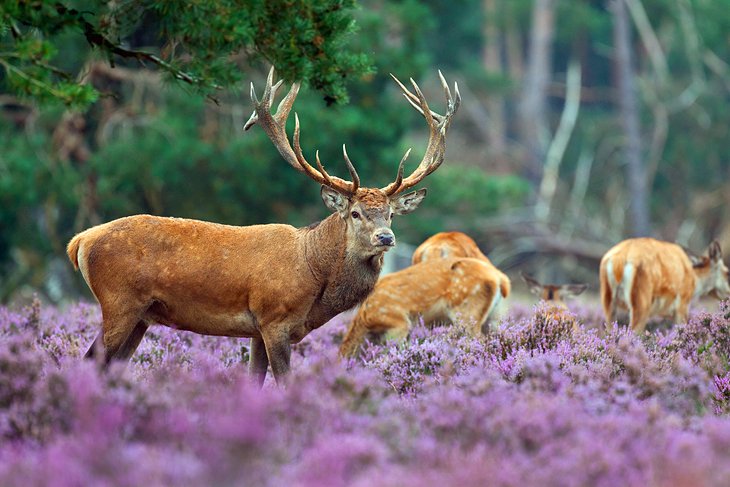 Located just eight kilometers north of downtown Arnhem, Hoge Veluwe National Park is one of the largest such parks in the Netherlands and is a must-visit when in the area. Encompassing some 13,800 acres, Hoge Veluwe is also the country's largest nature reserve, home to a diverse range of flora and fauna, including deer, wild boar, mouflon, and numerous species of birds, making it a bird-watcher's paradise.
It's also a popular destination for cyclists, boasting more than 1,700 complimentary white bikes that are made available for visitors' use. Walkers alike are also welcome here, and – along with the bikers – have numerous great trails to explore, many of them leading through expanses of dense woodland, heath, and sandy dunes.
It's also a popular camping location, too, with campsite facilities located on-site.
Other highlights include a sculpture park with works by Rodin and Noore, and the Kröller-Müller Museum, a first-rate collection of 19th- and 20th-century European art. Fun things to do in Hoge Veluwe in winter include tobogganing (free sledges provided), as well as skating.
A very similar outdoor experience can be enjoyed at the nearby Veluwezoom National Park. Also popular with cyclists and hikers, it shares many of the same geological features, wildlife, and flora as Hoge Veluwe.
Address: Koningsweg 17, Schaarsbergen, Netherlands
5. Learn about Dutch Colonialism at Bronbeek Museum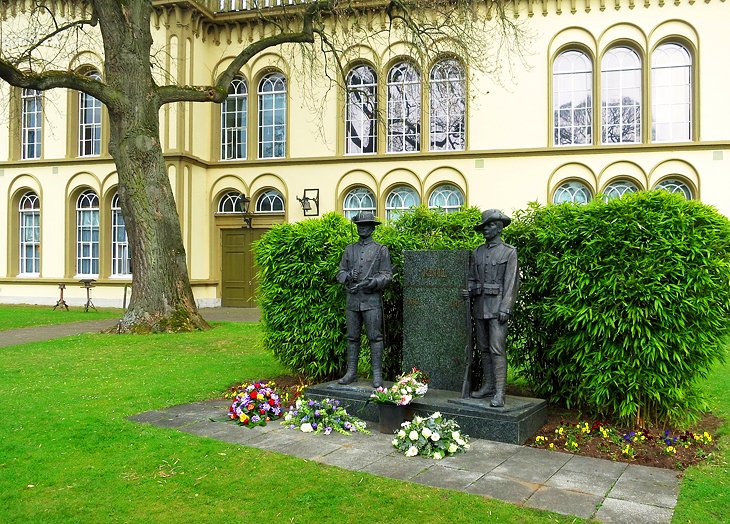 In the Bronbeek suburbs between Arnhem and Velp, the Bronbeek Museum (Museum van het Koninklijk Tehuis voor Oud-Militairen) is located in a retirement home once occupied by army veterans who served in the Royal Netherlands East Indies Army. Consisting largely of artifacts brought back by these soldiers stationed in far-flung Dutch colonies, the former royal palace was turned into a museum in 1863 and is one of the oldest in the Netherlands.
Along with its displays of weapons, uniforms, and medals, the museum offers a fascinating insight into the often-tough conditions these soldiers faced in their daily lives when they were posted overseas. Special emphasis is given to the WW2 period and the decolonization of the region after the war.
Address: Velperweg 147, Arnhem, Netherlands
Official site: https://english.defensie.nl/topics/bronbeek/bronbeek-museum
6. Explore Arnhem's Old City Center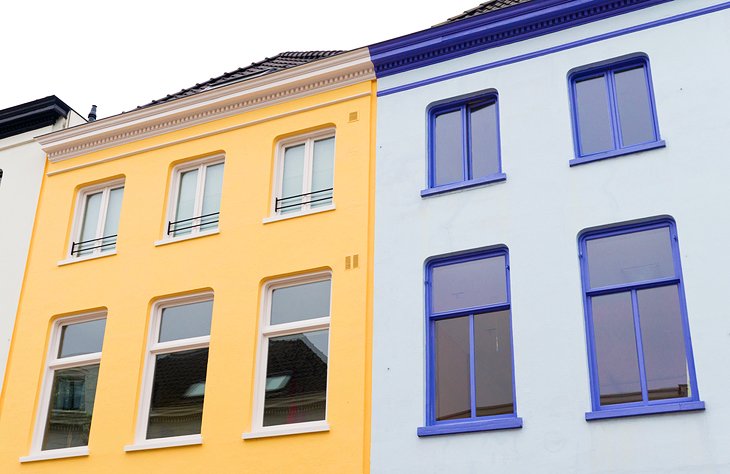 After finding your way around the city's main shopping areas, including the famous Modekwartier Arnhem, known for its chic boutique shops and galleries, head to Arnhem's Old City Center. Following the narrow Rijnstraat and Roggestraat, you'll notice numerous smaller streets fanning off toward the Rhine and to the oldest parts of city.
Start your exploration of Arnhem's Old City center at the spacious Market Square (Markt). Here you'll see St Eusebius' Church (Grote Kerk), a 15th-century church with a splendid tower offering fine views over the city. Other highlights include its carillon and the imposing marble monument of the last Duke of Gelderland, Charles of Egmond, who died in 1538.
You'll also want to see the 16th-century Old Town Hall. Known as the Devils' House after the three devilish figures guarding its entrance, it makes for a great selfie backdrop. The remains of the even older town walls, the 14th-century Sabelpoort, are also here.
Finally, from the John Frost Bridge, a ring of gardens runs north along the line of the former town walls and passes St. Walpurgis Basiliek. The town's oldest church, it was consecrated in 1422.
7. Take a Drive to the City of Nijmegen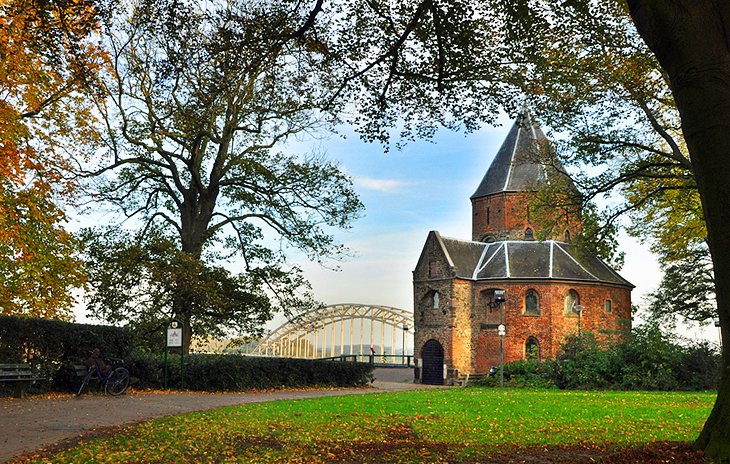 Nijmegen – the country's oldest settlement and the largest city in Gelderland – is only seven kilometers from the German border, and just 24 kilometers south of Arnhem. This attractive city is situated on the left bank of the River Waal, where the southern branch of the Rhine approaches the sea.
One of the cities targeted by Operation Market Garden in 1944, Nijmegen is a delightful place to explore on foot thanks to its many parks and pleasant pedestrian zones. It's also a popular shopping and entertainment destination, too.
One of the most popular things to do in Nijmegen is visit the Valkhof. This attractive park is set on a low hill above the Waal on the site of an imperial stronghold built by Charlemagne in AD 768. All that remains of the original fortress is the palatine chapel of St. Nicholas, consecrated by Pope Leo III in AD 799.
To the southeast of the park are the ruins of a Romanesque apse, St. Maartenskapel, believed to date from the time of Frederick Barbarossa around 1155 and offering superb views over the river and the surrounding area. Also of interest is the Belvedere, an old 16th-century watchtower, and the Grote Kerk (St. Stevenskerk) dating from around 1260.
8. See the Animals at the Royal Burgers' Zoo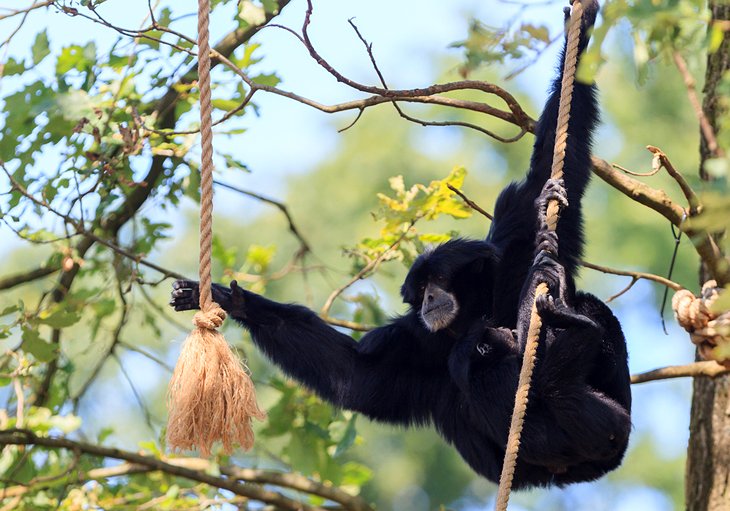 Just a short stroll from the Netherlands Open Air Museum, the Royal Burgers' Zoo is also well worth a visit – especially if you're traveling with children. One of the largest and most-visited zoos in the Netherlands, this popular attraction attracts upwards of 1.5 million visitors a year. Home to more than 2,000 animals, the zoo's most popular creature exhibits include pandas, along with numerous fish and marine species in its large aquarium.
This splendid family attraction is noted for its colonies of chimpanzees and gorillas, its large collection of birds, numerous magnificent rock enclosures, and an area dubbed Rimba, comprising a realistic copy of a Southeast Asian rainforest. Also of interest is a fun walking safari through an African-style savanna providing up-close views of lions, giraffes, rhinos, and cheetahs.
A must-see here is one of its newest attractions, the world's largest indoor mangrove. An adventure playground and a restaurant are also located on-site. English-language guided tours are available.
Address: Antoon van Hooffplein 1, 6816 SH Arnhem, Netherlands
Official site: www.burgerszoo.com
9. See the Dutch Artworks at Museum Arnhem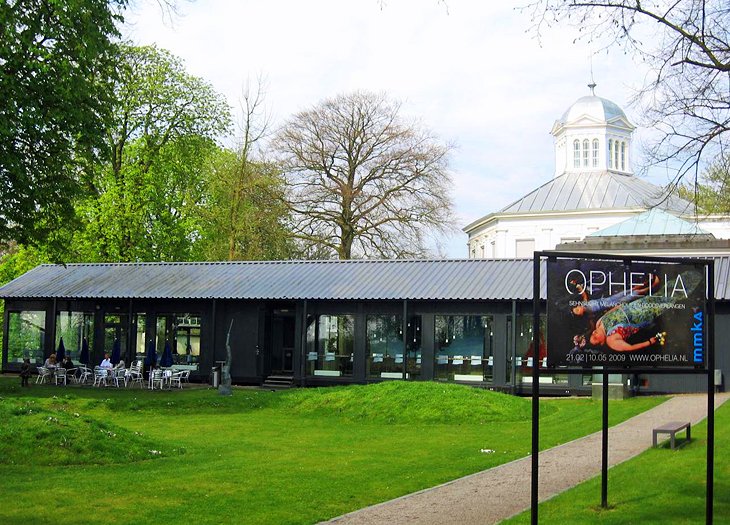 Museum Arnhem, set in the splendid gardens of the Reeberg, occupies an old mansion that once housed an exclusive Gentlemen's Club. Established in 1918, the museum boasts a large collection of both modern and contemporary figurative art, along with early 20th-century decorative arts and temporary exhibitions.
Other highlights include collections of visual arts from the 1980s onwards, as well as applied arts and design, including glass and ceramics. Check the Arnhem Museum website for details of visiting exhibits and the most current information on events and educational programs.
Address: Utrechtseweg 87, 6812AA Arnhem, Netherlands
Official site: www.museumarnhem.nl/english/
10. Take a Side Trip to Doorwerth Castle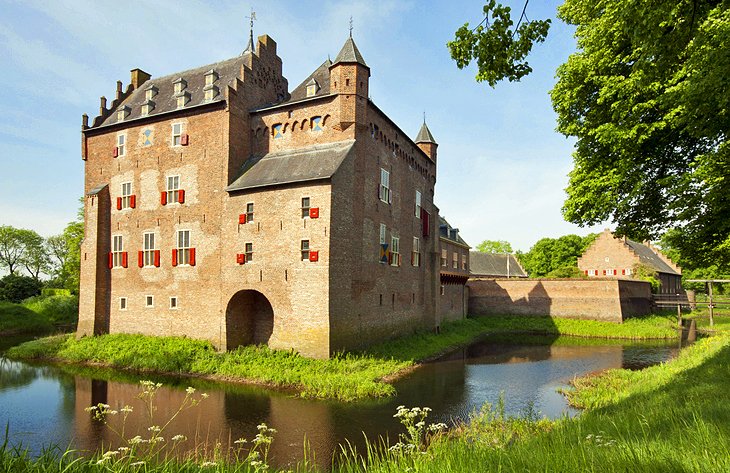 The lovely moated Doorwerth Castle (Kasteel Doorwerth), located just 11 kilometers west of Arnhem, is a wonderfully preserved example of a traditional Dutch medieval fortress. Entered via a drawbridge, this impressive fortress was originally built in the 13th century of wood, only to be replaced by a stone structure after a devastating fire. It was later enlarged in the 15th and 16th centuries to its present impressive dimensions.
In addition to enjoying authentic decor and furnishings from the 17th century, visitors can also learn about the history of the castle and the local communities during this time through its many fascinating displays and exhibits. A number of displays and exhibits also deal with the history of hunting and forestry in The Netherlands.
Despite severe damage caused during heavy fighting in 1944, the building has been carefully restored to its former glory and is as popular with tourists as it is with ghost hunters (special ghost tours are occasionally offered). Interesting English-language guided tours are available, and for those wanting to linger longer, a pleasant cafe is located on the premises. Parts of this fine old building also serve as a hotel.
Address: Fonteinallee 2b, 6865 ND Doorwerth, Netherlands
Official site: www.glk.nl/english/seven-castles-and-houses/doorwerth-castle/
11. Take an Excursion to Amersfoort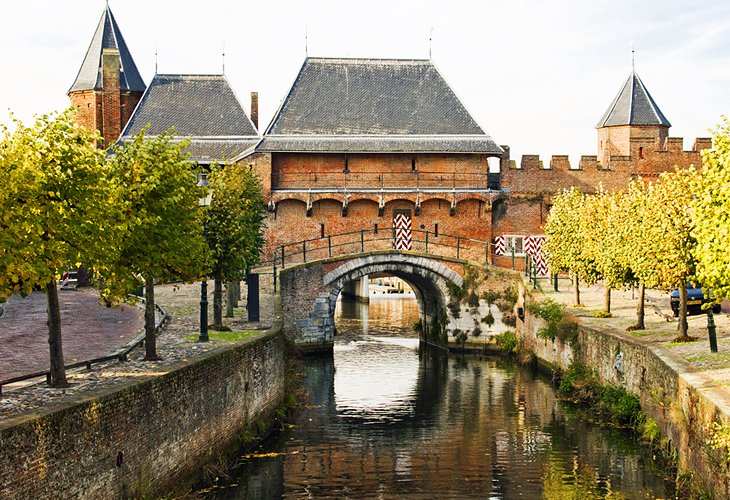 About 50 kilometers west of Arnhem lies the lovely old town of Amersfoort, an easy excursion by car or public transport. Particularly pleasing is the well-preserved Old Town, surrounded by a double ring of canals and home to many fine historic buildings.
Highlights are its old churches, including St. George's in the Hof, the town's main square. Dating from 1243, the church boasts a beautiful Gothic rood screen from the 15th century and the tomb of famous Dutch architect Jacob van Campen.
Other Amersfoort attractions of interest include the nearby Late Gothic St. Mary's Tower (Onze Lieve Vrouwetoren), almost 100 meters high and with a carillon of 47 bells, which is considered one of the finest in the Netherlands. Be sure to explore the 15th-century Koppelpoort, connected to the old town by the outer ring canal. This spectacular water and land gate spans the Eem in the outer ring of fortifications and can still be closed with the aid of a windmill.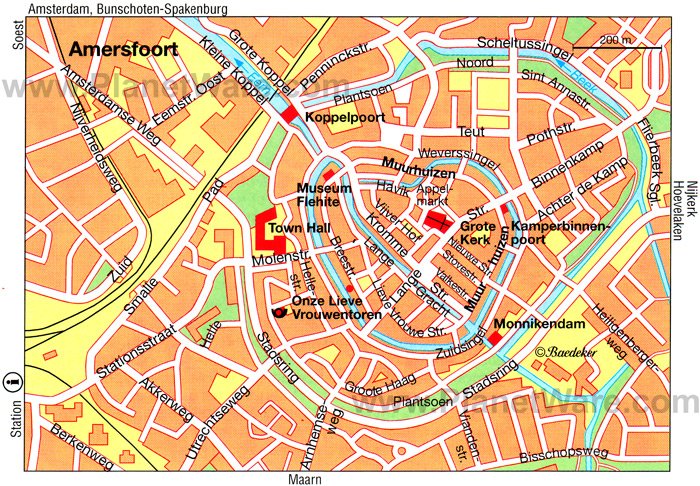 12. Take a Guided Tour of Middachten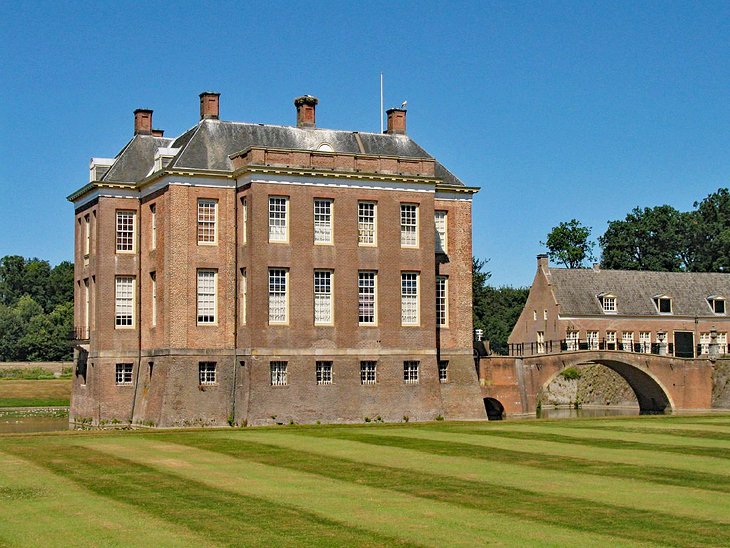 An easy 20-minute drive east of Arnhem will take you to the striking Middachten Castle (Kasteel Middachten). Rated one of the top heritage sites in the Netherlands (and still owned by the original family), Middachten can trace its roots as far back as 1190, although the current version dates from 1698.
Highlights of a visit include exploring the delightful garden, along with viewing large collections of antique furniture, china and silverware, as well as portraits and paintings. Guided tours of the interior and gardens are available on Sundays, as are special offerings such as catered picnics and concerts.
A popular time to visit is Christmas, when the castle is decorated and lit up for the season (a Christmas market is also held here). For a special treat, check into one of the luxurious suites available in the old coach house.
Address: Landgoed Middachten 3, 6994 JC De Steeg, Netherlands
Official site: www.middachten.nl/middachten-castle-and-gardens/
13. Day Trip to Enschede and Rijksmuseum Twenthe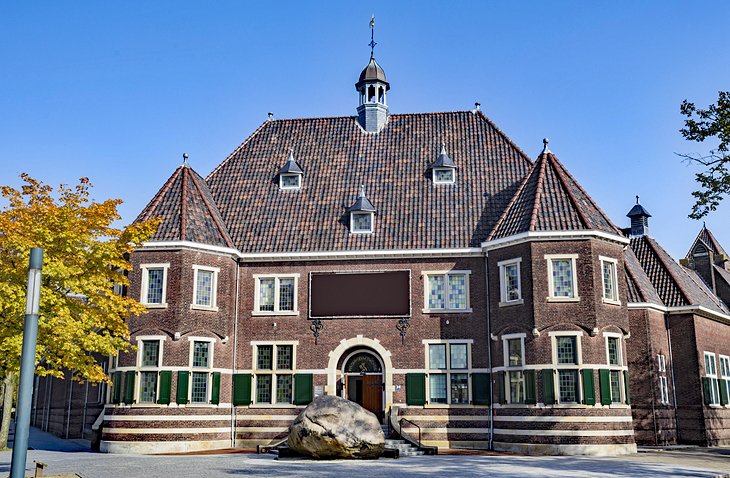 Given its central location, Arnhem is the perfect place from which to venture out and explore the many delights of the Dutch countryside. A particularly pleasant day trip is Enschede, an hour's drive east of Arnhem on the Twente Canal near the German frontier.
Long a center of the country's cotton industry, Enschede is also an important cultural center, and is home to Rijksmuseum Twenthe. The museum's collection covers the main periods of art in Flanders and the Netherlands from the 15th century to the present day, including a fine collection of antiquities and paintings, old manuscripts, woodcarvings, Delftware, and tapestries.
Other fun things to do in Enschede include shopping, dining, and visiting other tourist attractions such as De Museumfabriek, which offers a look at the importance of the region's textile industry over the centuries.
Address: Lasondersingel 129-131, 7514 BP Enschede, Netherlands
14. Visit the Town of Deventer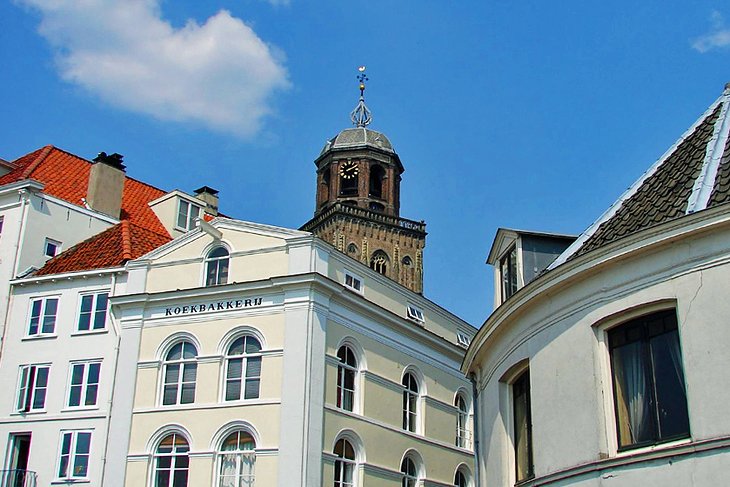 About 30 minutes' drive from Arnhem, the old Hanseatic town of Deventer lies on the right bank of the river IJssel and is popular for the many well-preserved old houses in its old town center. The most striking building on Deventer's main square, however, is the Late Gothic Weigh-House (Waag, 1528-31) with a handsome external staircase.
The Weigh-House, together with the adjoining House of the Three Herrings (De Drie Haringen, 1575), has been occupied since 1915 by the Deventer History Museum (Museum de Waag) with a variety of exhibits illustrating the history of the town and surrounding area. On the outside wall hangs a copper cauldron once used for gruesome executions – a counterfeiter was reputedly boiled to death in it long ago.
Deventer is also famous for its deliciously sweet and moist honey cakes (kruidkoek). Other town attractions include the Gothic Grote Kerk (Lebuinuskerk) and the delightful Toy Museum (Speelgoedmuseum), a family favorite for its more than 13,000 antique playthings on display and its fun play area.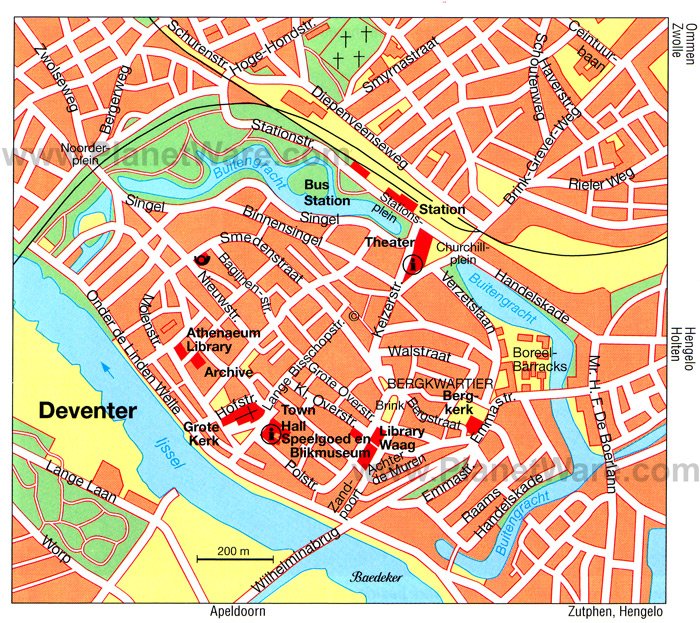 Where to Stay in Arnhem for Sightseeing
We recommend these convenient hotels and guesthouses with easy access to Arnhem's top attractions:
More Related Articles on PlanetWare.com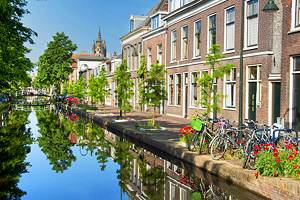 Historic Towns and Cities: The attractive old city of Breda is worth exploring, and includes the 13th-century Grote Kerk, and the even older Breda Castle. Other favorites among history-buffs are Delft, popular for its well-preserved Old Town, as well as for being the center of the country's pottery industry, and the university town of Leiden, best known for its magnificent 11th-century castle.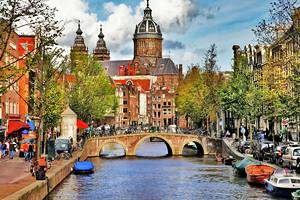 Big City Adventures: No visit to the Netherlands is complete without a stop in Amsterdam, to see attractions such as the spectacular Rijksmuseum with its vast collection of important artworks and antiquities. The port city of Rotterdam is also well worth exploring, especially around its old harbor area with its marine museums and historic vessels. Utrecht, the country's fourth largest city, is another must-visit destination, especially for those who enjoy old architecture.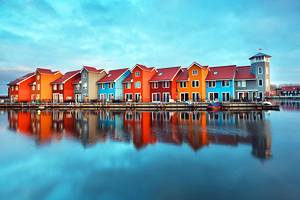 The Netherlands Vacation Ideas: As the nation's capital, The Hague is well worth a visit; highlights include magnificent manor houses, such as Mauritshuis, and the historic Binnenhof with its unique architecture. The city of Eindhoven, too, is worth including on your Netherlands itinerary for its modern museums and galleries, while Groningen is a popular vacation destination for its magnificent churches and parks.