12 Top-Rated Attractions & Things to Do in Breda
The Dutch city of Breda lies near the border with Belgium in western Noord-Brabant, at the junction of the rivers Mark and Aa. An important cultural center with numerous research and educational institutions, Breda has become an important tourist destination and should feature highly on your list of cities to visit in the Netherlands.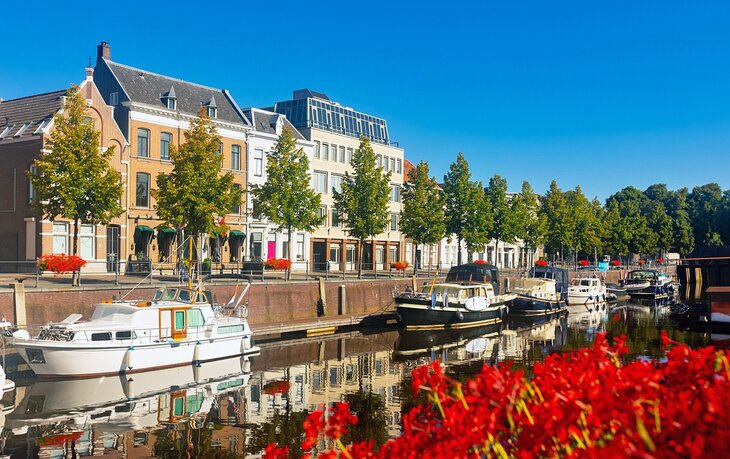 Thanks to its historic city center, which boasts many attractive old buildings and moats, it's certainly one of the prettiest places to visit in the country. In fact, one of the top things to do in Breda is to visit the always-bustling Ginneken Market (Ginnekenmarkt). This pleasant public square in the heart of the city is a great place to spend time while you get your bearings, experiencing its many popular cafés and patios, as well as its boutique shops and galleries.
The town's fortifications played an important role in its history. Today, exploring these sturdy historic structures — many of which are included in an excellent self-guided walking tour known as the "The Historical Kilometer" (Historische Kilometer) — is one of the top things to do in this wonderful old city.
To help you plan your trip to this vibrant Dutch city, be sure to read through our list of the top attractions and things to do in Breda in the Netherlands.
1. Walk the Streets of Pedestrian-Friendly Old Town Breda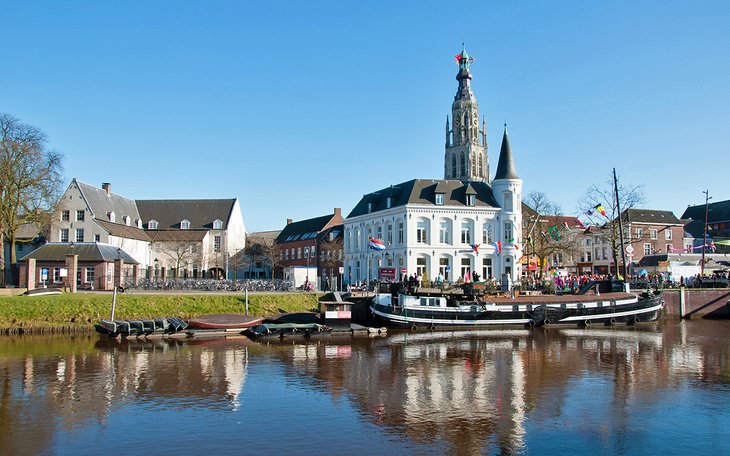 A great way to get to know your way around any new city is to simply get out and walk. Breda is certainly no exception, and its picturesque Old Town center is a wonderful place to explore on foot, day or night.
Start your Breda sightseeing adventure in the Grote Markt, or "Great Market." Surrounded by a ring of canals, the Grote Markt is home to the majestic Grote Kerk and the 18th-century Town Hall (Stadhuis). Another attraction, just a few minutes' walk northeast of the Grote Kerk, is the Kasteelplein. It's worth visiting for its old buildings and equestrian statue of William III of Orange.
Old Town Breda is also a fun place to sit down for coffee and a snack. A favorite with locals (and one of ours!) is Appeltaart van Het Klooster Breda on the western fringes of the old town overlooking the canal. And, of course, you'll want to sample their delicious apple tarts. Yummy!
2. Take a Peek Inside Breda Town Hall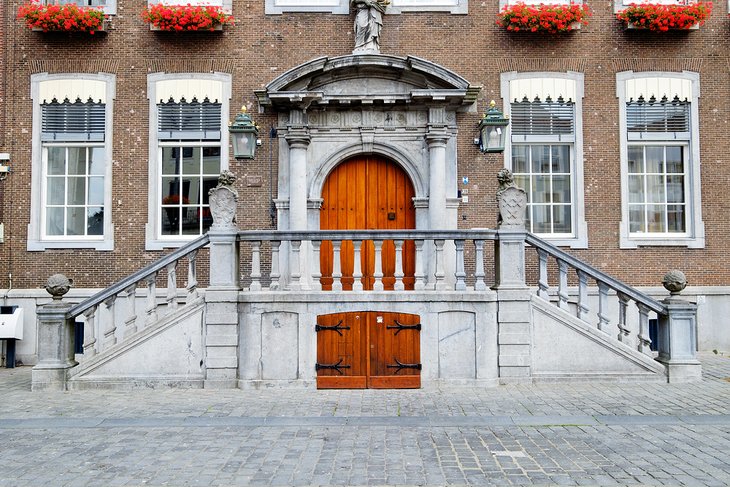 While exploring the charming Grote Markt, be sure to look out for the elegant Breda Town Hall (Stadhuis). The oldest part of this historic building is the Great Hall, along with the adjoining Little Town Hall (Cleyn Raedthuys).
The Stadhuis was built in 1767 by combining four adjoining houses to create a unified façade, the oldest of which, the Great Hall, dates back to the 15th century. The building was further expanded in 1898 and again in 1925 with the addition of the Council Chamber with its impressive stained glass.
Highlights of a visit to the Old Town Hall include a chance to see a copy of Velázquez's famous painting, Surrender of Breda, commemorating the defeat of Spanish invaders; and the garden with its old coach-shed, now used as a conference room.
Location: Grote Markt 38, Breda, Netherlands
3. Tour the Grote Kerk (Great Church)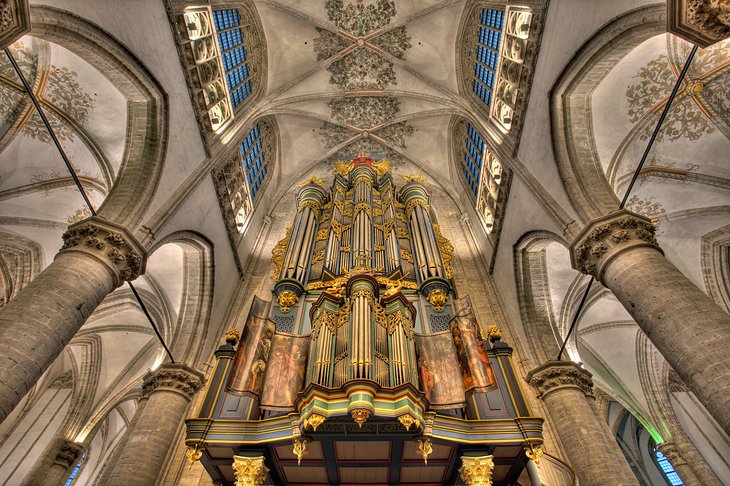 Built in 1290 in Gothic style, Grote Kerk, the "Great Church" or Church of Our Lady (Onze-Lieve-Vrouwekerk), also shows a number of interesting Renaissance influences. These were added later, most noticeably in the choir which recently underwent a five-year restoration.
The church's magnificent 97-meter tower, completed in 1509, dominates the Old Town skyline, while interior features of note include its Late Gothic choir stalls carved with scenes satirizing the clergy. Also notable is a copper font made in 1540 by Joos de Backer of Antwerp.
Other highlights are its impressive organ, one of the biggest in the country, and the large painting above it of St. Christopher from around 1500. Be sure to visit the imposing 16th-century Renaissance tomb of Count Engelbrecht II of Nassau and his wife. This fine alabaster masterpiece is one of a number of tombs in the Prince Chapel (Prinsenkapel), along with the monument dedicated to Count Engelbrecht I and his son, who died in 1443 and 1475, respectively.
Address: Kerkplein 2, 4811 XT Breda, Netherlands
4. Take a Tour of Breda Castle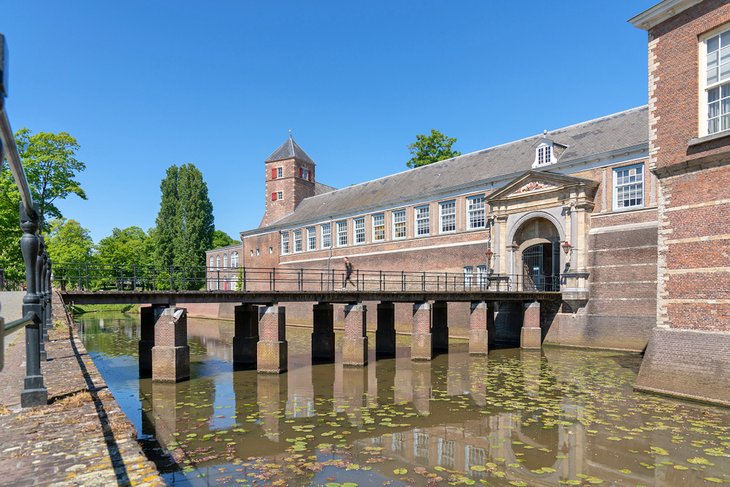 Breda Castle (Kasteel van Breda) is one of the most important UNESCO sites in the Netherlands. First appearing in official records in the 12th century, this stunning structure has played an important role throughout the city's history.
Several times pulled down and rebuilt, the present castle, once the ancestral home of the Counts of Orange-Nassau, was built in 1530 by Count Henry III, tutor and counselor to Emperor Charles V. It was later extended by King William III. Henry later commissioned the old fortified castle to be converted into a handsome modern palace, and one of Prince William I's sons was the first member of the family to live in the palace.
Guided walking tours are available with advance notice and include such important features as the gallery with its collection of artworks and old posters. You'll also see an extensive library, and the Royal Military Academy, which occupies much of the property. Of particular note are the two towers, the Spaniard's Hole (Spanjaardsgat) and the Blokhuis, and the palace grounds, entered by the Stadhouderspoort.
Address: Kerkplein 10, 4811 XT Breda, Netherlands
5. Explore Begijnhof and the Beguines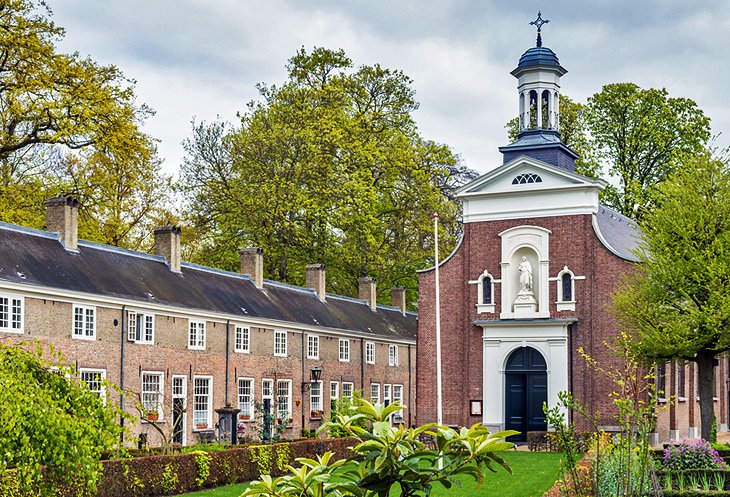 The Begijnhof, a district settled by an order of Catholic women known as the Beguines, was established in 1836, although the group itself can trace their roots back to the 13th century.
The community's two churches and each of the 29 little houses survived WWII unscathed, and along with the central herb garden with its hundreds of different species of plants, makes for a very pleasant outing. There's also a small museum on-site, which includes an original kitchen and living area.
Also of interest is nearby (Stadspark Valkenberg). Home to the Nassau Barony Monument, it was built in 1905 and designed by well-known architect PJH Cuypers. The monument shows the coats of arms of 20 communes in the surrounding area, along with the lion of Nassau with a royal crown, sword, and heraldic shield.
Just outside the park is a delightful dolls museum, Miniaturenmuseum Breda. Highlights include a number of fascinating scale models of everyday scenes from the city. A free coffee is provided with the low, low admission cost!
Address: Catharinastraat 45, 4811 XE Breda
6. See the Spaniard's Hole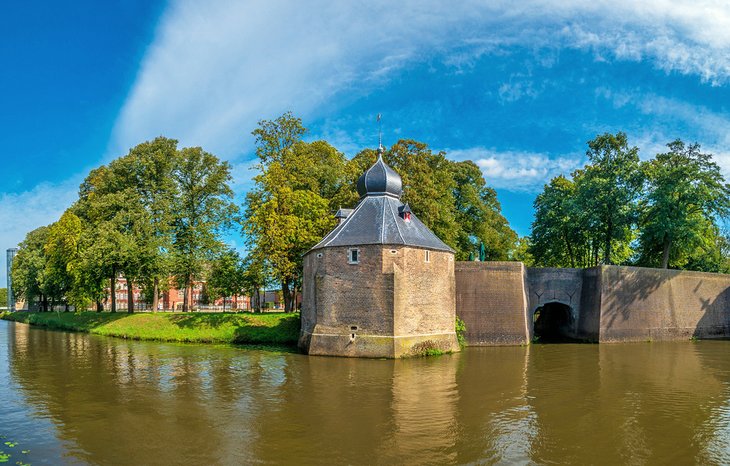 Located in Breda's Cingelstraat is the remarkable Spanjaardsgat, or Spaniard's Hole. This large water gate is flanked by twin towers, the Granaattoren and the Duiventoren, and a length of wall.
It was here in 1590, according to legend, that Adriaan van Bergen and 70 men slipped into the town through the Spanish Hole and recaptured it from the Spaniards. While a remarkable story that's revered throughout the country, it is perhaps a little suspect, as the structure itself wasn't completed until 1610, some years after the city's liberation.
Also worth visiting is Breda's Port Quarter, where a number of handsome old storehouses still stand. You'll also see the remains of the Gasthuispoort, one of three of the town's medieval gates.
7. Venture Out to Ginneken and Bouvigne Castle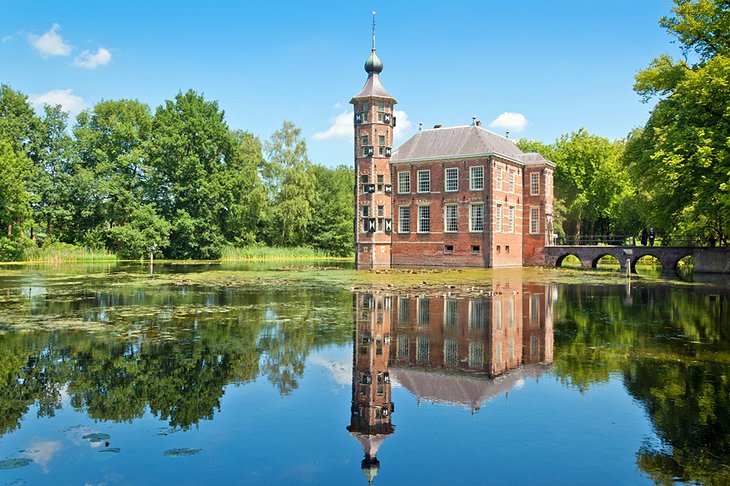 Just three kilometers south of Breda in the quaint village of Ginnekin is the attractive old Bouvigne Castle (Kasteel Bouvigne). This well-preserved 15th-century fortress is famous for its superb moat and its mix of French, English, and German-influenced gardens.
Part of the original defenses of Breda, the castle was purchased by William I's son, Prince Frederick Henry, in 1614. He then made it his headquarters during the siege of Breda in 1637. A visit to the castle is free admission and is well worth it. Be sure to allow time for a stroll around the estate's lovely gardens.
Address: Bouvignelaan 5, Breda, Netherlands
8. Take a Day Trip to St. Janskathedraal, ('s-Hertogenbosch)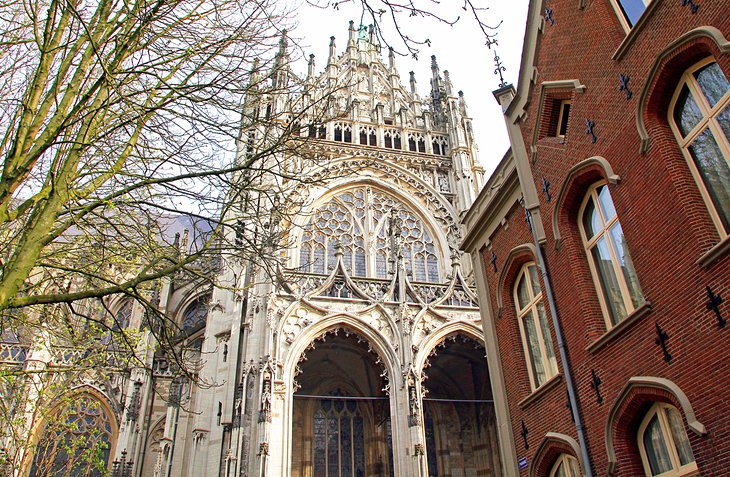 Located 50 kilometers east of Breda and only 30 minutes away by train, the city of 's-Hertogenbosch is well worth including on your travel itinerary. Capital of the province of Brabant, it's home to one of the most attractive churches in the Netherlands: St. John's Cathedral (St. Janskathedraal).
Normally simply called "Sint-Jan" by locals, this attractive Roman Catholic cathedral was built between 1280 and 1312 and was given its present Gothic form between 1380 and 1530. It's notable not only for its size, which stands at an impressive 115 meters long by 62 meters wide, making it the largest church in the Netherlands, but also for its ring of seven elegant chapels built between 1480 and 1496 around the central choir.
Other highlights include its rich medieval sculptures and stained glass, as well as a 13th-century painting of Our Sweet Lady of Den Bosch in the Lady Chapel. Look out for the numerous carved figures of saints and reliefs of the life of John the Baptist that also adorn the church.
Also noteworthy are the carved Renaissance pulpit from 1566, the large organ from 1635, the baptistery with its fine copper font from 1492, and the exquisitely carved choir stalls from 1480. More recent additions include the 25 new angel statues, one of which has been given a distinctly modern twist: it holds a cell phone with a single button, which connects directly with God.
Address: Torenstraat 16, 5211 KK 's-Hertogenbosch, Netherlands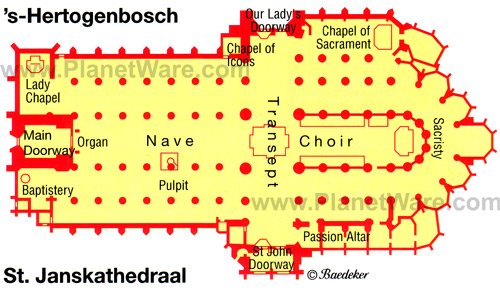 9. Stedelijk Museum Breda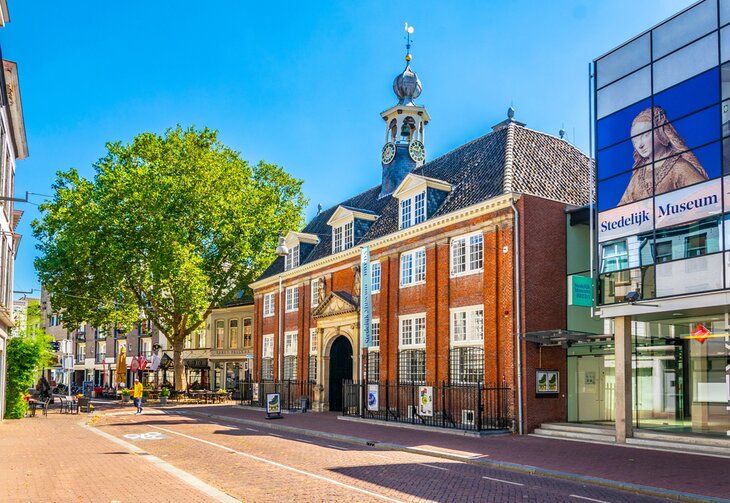 Established in 2017 after the amalgamation of the former Breda Museum and the Museum of the Image (MOTI), Stedelijk Museum Breda, the city's municipal museum, has earned a reputation for the quality of its displays related to visual culture.
Recently re-opened in early 2023 after a major renovation, highlights of your visit include important exhibits relating to the fields of film and photography, as well as design, architecture, fashion, science, and even gaming. Particular emphasis is placed on Breda's unique contribution to the arts, including in areas of religion and industry.
The museum building itself is of interest. Known as the "Old Men's House" (Oudemannenhuis) for its former role as a home for aging men, it dates back to the early 13th century and started life as the city's first hotel. In addition to its permanent collections, regular visiting exhibitions of art from across the Netherlands are staged here. Guided tours and educational workshops are available, and a café is located on-site.
The city of Breda also operates a number of satellite collections. The most interesting of these are the Begijnhof Museum, with its history of the city's Beguine community, and Museum de Kerkschat with its important religious relics.
Address: Boschstraat 22, 4811 GH Breda, Netherlands
10. Baarle-Nassa and Baarle-Hertog: A Tale of Two Towns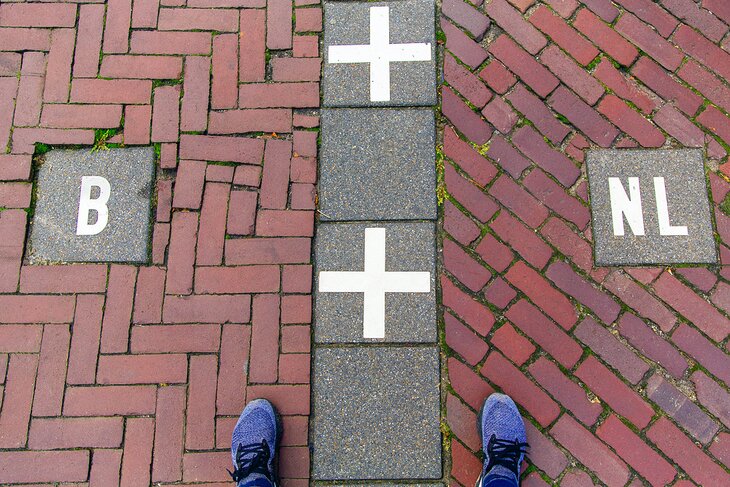 About 21 kilometers to the southeast of Breda is the town of Baarle-Nassau. It's famous for being twinned with Baarle-Hertog, a Belgian enclave in Dutch territory that's been separated from Baarle-Nassau since the 15th century.
It's a fascinating place to visit and includes unique experiences such as having a coffee break in the Netherlands and afterward visiting the café's washroom, no more than a few feet away, which is officially within the borders of Belgium. Best of all, you can do it without even having to leave the building.
Markers showing this rather confusing border are located throughout both towns, dissecting roads, houses, and restaurants. In some places, a structure's national affiliation is determined only by the position of the front door. All told, 21 such enclaves exist in the Netherlands, while eight Dutch enclaves can be found in Belgium.
11. The Mastbos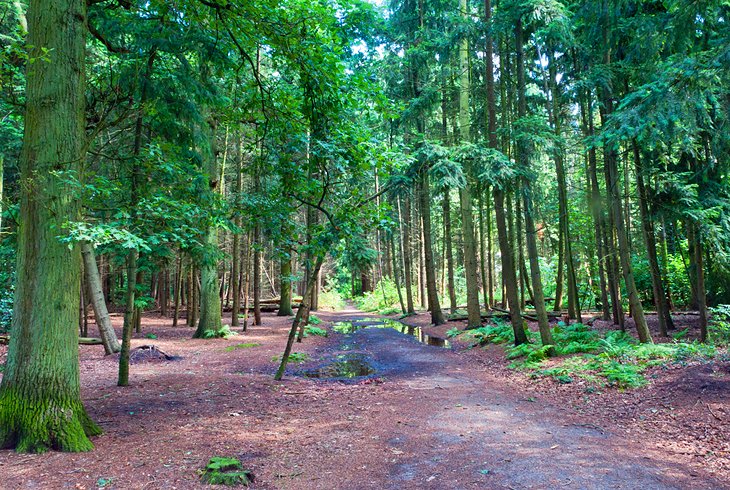 Just a few kilometers south of Breda, near Bouvigne Castle, is the Mastbos. This beautiful wooded park of more than 1,250 acres has become one of the region's most popular recreation spots.
Taking its name from its many tall pines which were for centuries used for the masts of the Dutch and Spanish fleets, Masbtos is one of the country's oldest forests and has been tended and replanted numerous times through the centuries, including 1505 when Scots Pine were planted.
Once a popular hunting ground for the aristocracy, the park is now all about the walking trails through the rich flora and fauna. Along the way, you'll come across numerous beautiful views, making it a perfect picnic spot.
12. Reptile House Earth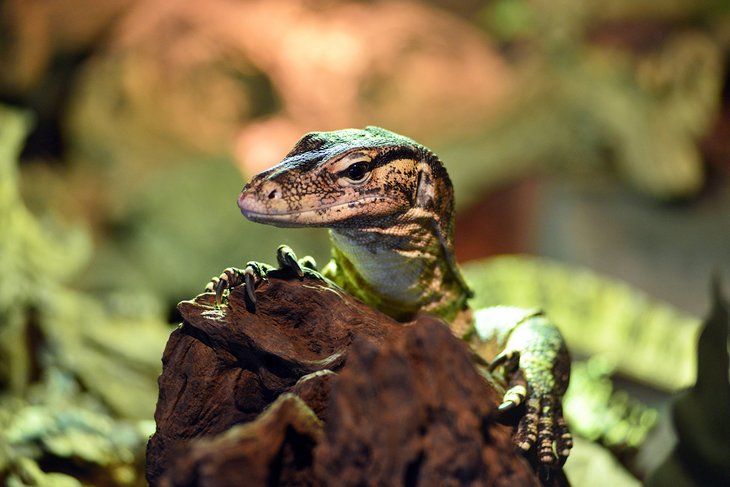 Reptile House Earth (Reptile House De Aarde) is one of the newer tourist attractions in Breda, and is also the closest thing the city has to a zoo. It's a delightful place for families to visit, especially as some of the fascinating creatures on display can be handled.
While an emphasis is placed on education, along the way you'll learn about the origins of each species, as well as details relating to their care. You'll also certainly enjoy simply watching these fascinating animals go about their business in their large enclosures, especially during feeding times. Highlights include crocodiles, turtles, snakes, and a variety of lizards, as well as scorpions and spiders.
Also fun for kids who like animals is Wolfslaar Breda. One of the top free things for families to do in Breda is to pay a visit to this fun petting zoo and farm that's part of Landhuis Wolfslaar, a popular wedding and events venue with a top-rated restaurant.
Address: Aardenhoek 26a, 4817 NE Breda, Netherlands
Map of Attractions & Things to Do in Breda
More Related Articles on PlanetWare.com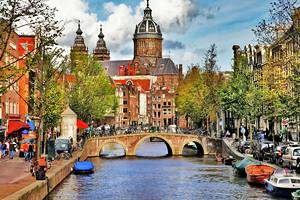 Netherlands Vacation Ideas: For those looking for an authentic Dutch vacation experience, a visit to the beautiful, historic city of Maastricht will expose you to centuries-old architecture and customs. The city of Utrecht is also well worth a stay, and is popular among travelers for its well-preserved cathedral and stunning old castle. The country's largest city, Amsterdam is another must-visit, especially for those interested in exploring the works of the Dutch Masters at the magnificent Rijksmuseum.