16 Top-Rated Attractions & Things to Do in Groningen
Groningen, one of the most picturesque small cities in the Netherlands, lies at the junction of the Hoornsediep and Winschoterdiep canals. This position on these important waterways has ensured the city has long been an important harbor for coastal shipping to the North Sea, just 20 kilometers away, as well as one of the country's leading tourist destinations.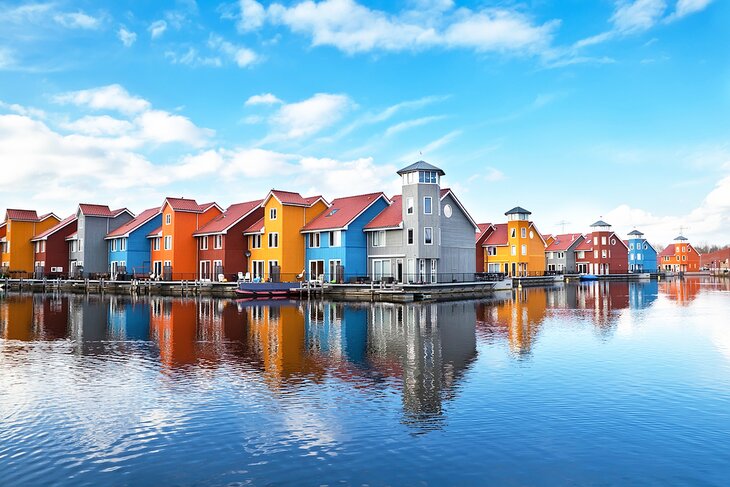 The seat of a university founded in 1614, the city has long been a hotbed of creative talent. It was the birthplace of renowned Dutch artists Jozef Israëls and Hendrik Willem Mesdag, and is well known for its lively cultural scene. It's also a great place to explore by bike and has long been known as "World Cycling City" thanks to its extensive network of cycle paths.
In addition to its great shopping experiences and dining scene, Groningen has also made a name for itself as a festival city. It hosts numerous music and art-related events and fun things to do throughout the year, some of the best of which are free to see.
You can learn more about the best places to visit in this exciting Dutch city by reading through our list of the top things to do in Groningen.
1. Take a Walking Tour of Groningen's Old Town District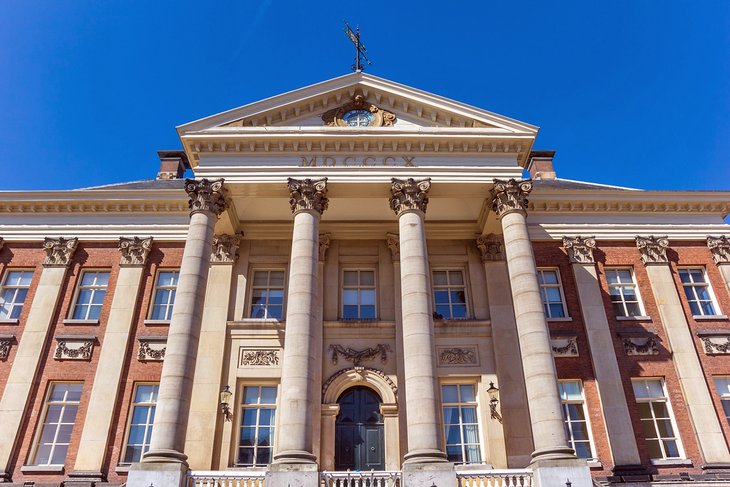 With its numerous bike- and people-friendly pathways and old squares, Old Town Groningen is a delightful place to begin your adventure. Highlights of a walking or cycling tour of the city's historic core include the magnificent early 19th-century Neoclassical Town Hall (Stadhuis) in the Grote Markt, and the superb Renaissance Gold Office (Goudkantoor) built in 1635.
Also of interest is the Neo-Renaissance Provinciehuis, the seat of the provincial government. Notable interior features are the Hall of the States (Statenzaal), with its fine portraits from the 17th century, and the wood paneling and timber vaulting from 1697.
Other highlights include Huis Cardinaal with its superb Renaissance façade from 1559. This attractive building is also known as the "House of the Three Kings" for its medallions of Alexander the Great, King David, and Charlemagne on the gable. Also worth seeing is the Prinsenhof, a former 15th-century monastery with its lovely 17th-century rose and herb gardens.
Finally, the covered Fish Market (Vismarkt) is also included on your walking or biking tour. It has been in existence since 1821 and is open Wednesday through Saturday.
Read More: Best Places to Visit in the Netherlands
2. See Martinikerk and Climb the Martini Tower
Martin's Church (Martinikerk), a lovely brick-built Romanesque-Gothic basilica constructed in the 13th century, is one of Groningen's most important landmarks. Rebuilt in the 15th century, the old choir was replaced by one with tall Gothic vaulting and an ambulatory, while a chapel and sacristy were added to the north side.
Interior highlights include 16th-century wall paintings in the choir, as well as the old organ, parts of which date back to 1480. For a truly memorable experience, try to visit during one of the church's regular services or, better still, at Christmas. On these occasions, the magnificent organ is put through its paces, accompanied by a full choir.
Its most notable feature, however, is undoubtedly its tower, the Martinitoren, also known as the Martini Tower to locals. Originally built in 1482 and several times rebuilt, this 96-meter-tall structure is one of the highest in the Netherlands and offers great views over the city's Main Market Square (Grote Markt).
Address: Martinikerkhof 3, 9712 JG Groningen, Netherlands
3. Visit the Groninger Museum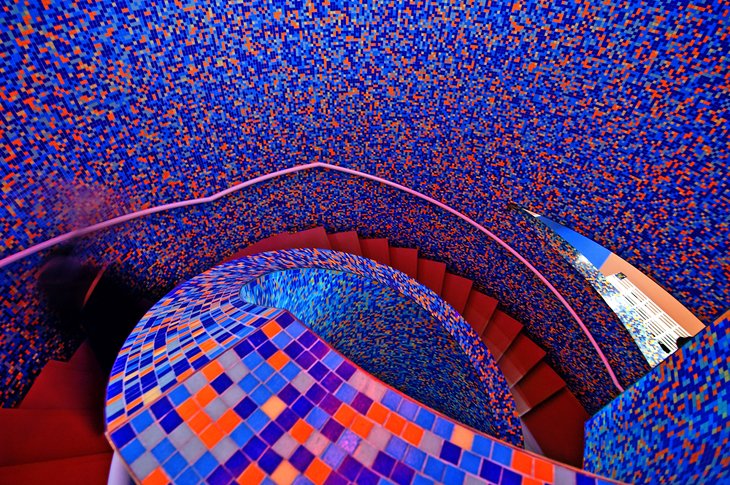 Founded in 1874, the Groninger Museum is now one of the most technologically advanced art galleries in the Netherlands.
Housed in a splendid post-modern building on the banks of the Verbindingskanaal, its three main pavilions host impressive exhibits of modern and contemporary art from both local and international artists, as well as works from the museum's standing collections. Numerous visiting exhibits are also hosted year-round.
Highlights of its permanent collections focus on the history and culture of Groningen and include archaeological finds, portraits, regional arts, and crafts, as well as applied arts.
The collection also includes many fine examples of Chinese and Japanese porcelain and paintings, as well as works by the Groningen-born painters Jozef Israëls and Hendrik Willem Mesdag. The museum's famous collection of Groningen silver is also a must-see here.
English-speaking tour guides can be arranged through the museum, and can focus on particular areas of interest. A restaurant is located on-site, and a cloakroom is available for luggage and bag storage.
Address: Museumeiland 1, 9711 ME Groningen, Netherlands
4. See the Unique Wall House #2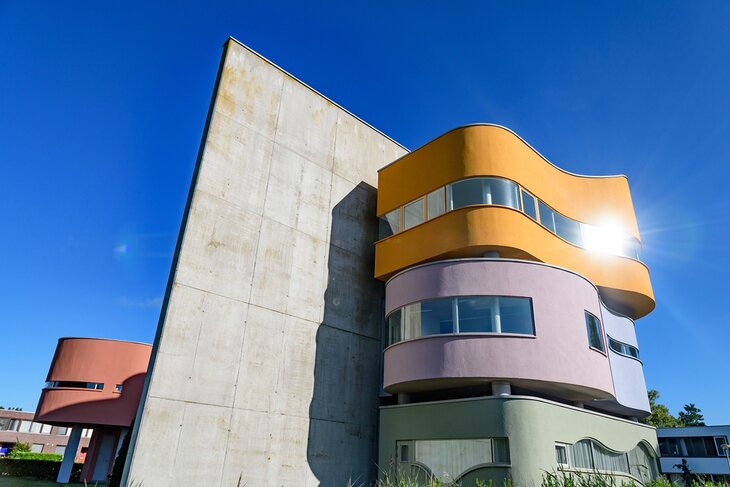 The fascinating Wall House #2 is another pleasing piece of architecture that's also of interest to those with a hankering for great design. Run by the Groninger Museum and also known as the Bye House, this brightly painted post-modernist structure was designed by American architect John Quentin Hejduk, and is one of a number of such iconic structures built across the globe.
The building is notable for its large concrete wall protruding from the structure, and the modular style of the living spaces, which seem to resemble large building blocks that don't quite fit together. English-language guided tours are available on weekends.
Address: A.J.Lutulistraat 17, 9728 WT Groningen, Netherlands
5. Explore the Festival Parks: Noorderplantsoen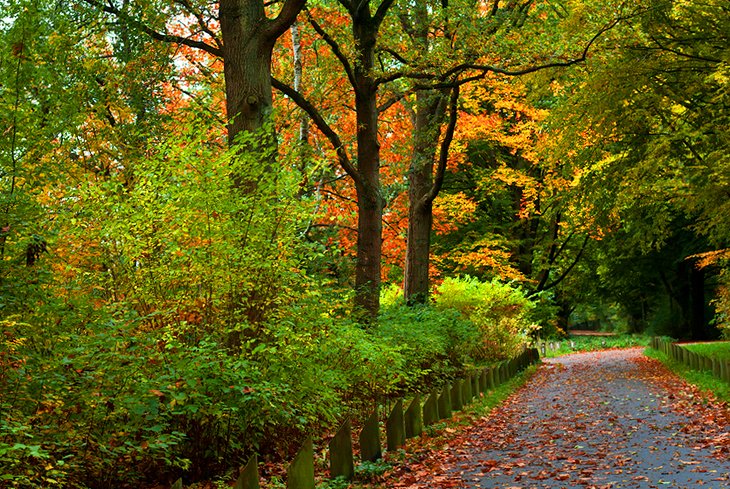 Groningen has more than its fair share of open spaces to explore. One of the prettiest is the Noorderplantsoen, a long narrow park in the northern outskirts of the city with pleasant meandering pathways.
Laid out on the site of Groningen's former fortifications in the style of an English garden, the old earth ramparts were incorporated into the landscape, as were the old moats, which were turned into a series of ponds. Numerous events are held in the park, including the annual Noorderzon Theater Festival each August.
Other very pleasant parks to explore include Groningen's City Park (Stadspark). Opened in 1926, it's home to an arboretum and numerous annual events and concerts. Also worth a visit is Haren Hortus Botanicus, a pleasant botanical garden dating back to 1642 and the largest of its kind in The Netherlands.
Address: Binnenstad-Noord, Groningen, Netherlands
6. Groningen University and Museum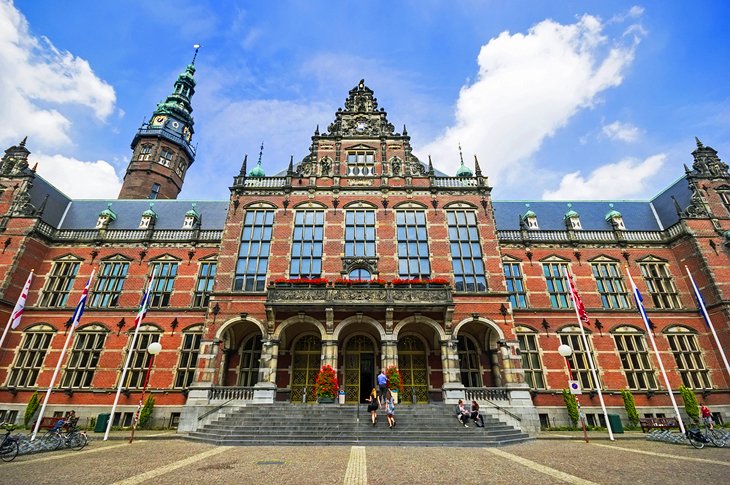 Founded in 1614, the Groningen University (Rijksuniversiteit Groningen) and its extensive grounds are certainly worth exploring. A highlight of a visit to "UG," as it's known locally, is the main administrative building. This impressive Neo-Renaissance-style structure was erected in 1909 with a number of interesting allegorical figures on its façade.
The University Museum, a first-rate science museum, is also worth visiting. Established in 1934, the museum features fascinating displays including an Egyptian mummy, the world's first electromagnetic car, as well as displays relating to astronomy and ethnology.
Fun English-language guided tours of the museum are available and are conducted by university staff and students, along with audio tours.
Address: Pelsterstraat 23, 9711 KH Groningen, Netherlands
7. Noorderzon Performing Arts Festival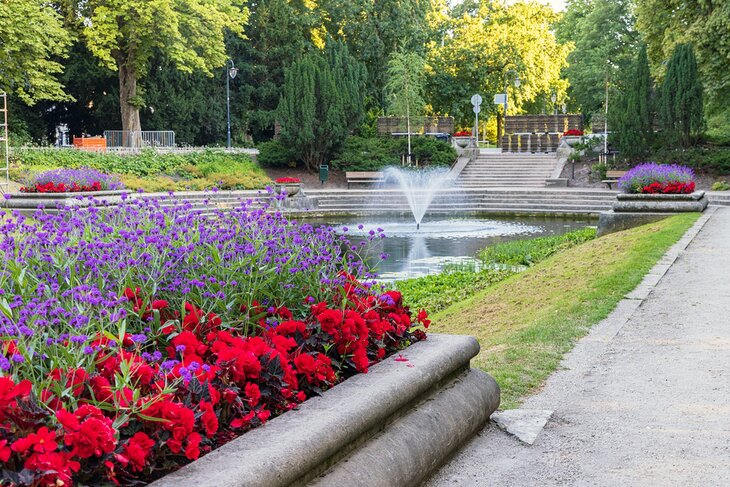 The highlight of Groningen's busy theatrical and musical festival season is the annual Noorderzon Festival. Held each year in the Noorderplantsoen, the city's main public park, this popular event attracts up to 135,000 visitors annually to experience numerous theatrical, dance, and music performances, along with literary events, and visual arts presentations.
This 11-day festival has been held every third week of August since 1991, with its main events taking place in a variety of venues around the city, as well as in the streets around the park. The event offers many interesting dining opportunities, along with plenty of other fun things to do.
8. Lauwersmeer National Park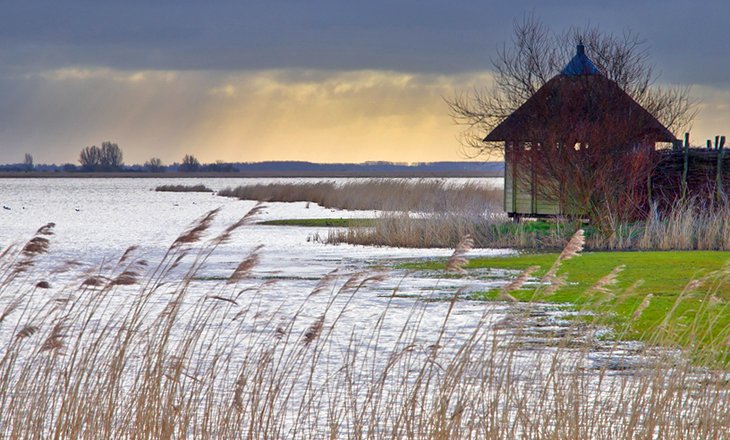 Just 38 kilometers northwest of Groningen on the North Sea coast is Lauwersmeer National Park (Nationaal Park Lauwersmeer), one of the country's most popular recreational and conservation areas. Once known as the Lauwers Sea, after separation from the Wadden Sea in 1969 its saltwater was gradually replaced by freshwater, bringing with it a variety of new flora and fauna.
It has since become a popular recreation area boasting 50 kilometers of paths for walkers, as well as numerous bike trails. The most popular of these include one 45-kilometer leg that travels through many beautiful scenic areas and picturesque villages.
Water sports enthusiasts are also spoiled for choice with such fun activities as sailing, canoeing, and kitesurfing. And for bird-watchers, the area has become increasingly popular, with many dedicated hides and lookouts being added over the years.
As of 2016, Lauwersmeer was designated as a Dark Sky Park in recognition of its natural darkness, making it an especially pleasant place to visit at night. News of special dark night events and activities, along with general information related to the park (such as details of its campsite), can be collected at the Activity centre De Bosschuur, or from the Information Pavilion at Lauwersoog Harbor.
Address: De Rug 1, 9976 VT Lauwersoog, Netherlands
9. Explore the Prince's Garden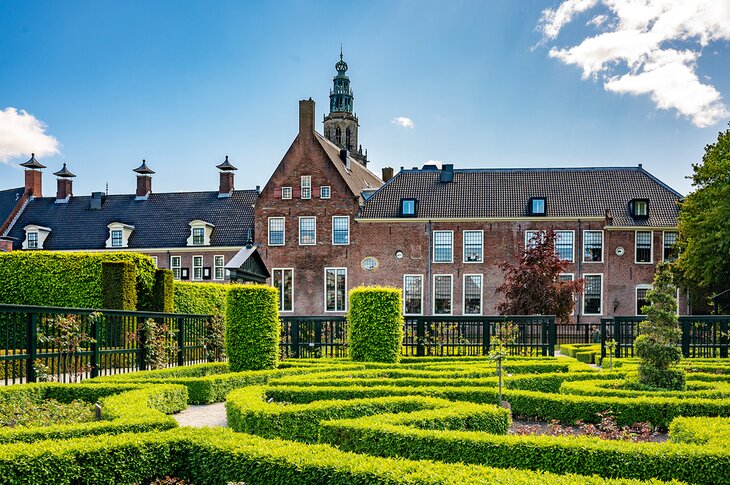 Be sure to also include the lovely Prince's Garden (Prinsentuin) in your Groningen travel itinerary. One of the city's most popular green spaces, this attractive Renaissance-inspired park is home to a pleasant tearoom and a popular annual poetry festival (Dichters in de Prinsentuin).
Highlights include a beautiful rose garden and a traditional herb garden. Have your camera ready for some great flower shots, especially if visiting in the spring. It's also a fun place to visit in autumn when the leaves change.
Address: Martinikerkhof 23 9712 JH, Groningen
10. Take a Trip to the Fortified Village of Bourtange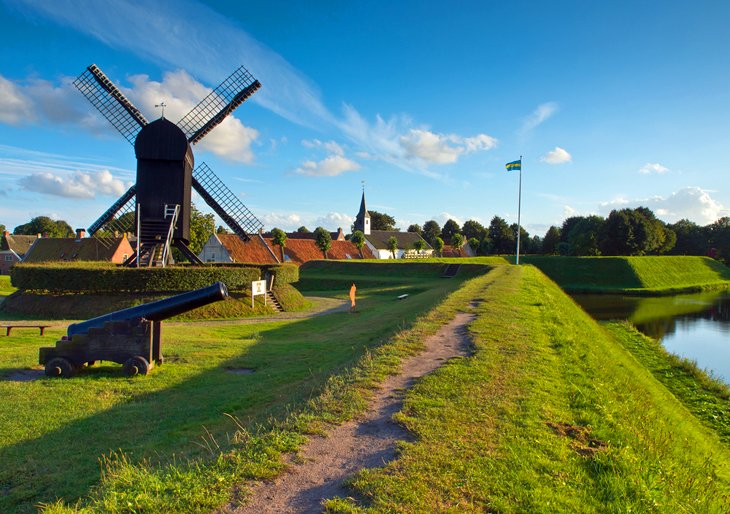 Just 61 kilometers due east of Groningen and close to the border with Germany, the historic fortified village of Bourtange is a remarkable feat of engineering. Built in 1593 and used as a fort until 1851, the entire village viewed from the air resembles a huge star, its outline marked by a series of moats and waterways.
Now a wonderfully preserved open-air museum, the village looks just as it would have in the 18th century and is undoubtedly one of the most picture-perfect settings in the Netherlands.
There are many excellent things to do here, including seeing a collection of cannons that are still fired on special occasions, taking a ride aboard the fun Museum Railway Line with its steam locomotive, and participating in special events such as markets and fairs.
Address: W Lodewijkstraat 33, 9545 PA Bourtange, Netherlands
11. Northern Maritime Museum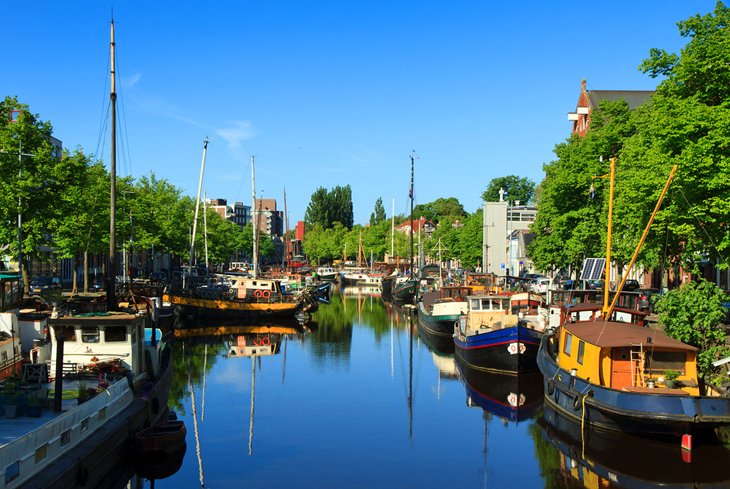 The Northern Maritime Museum (Noordelijk Scheepvaartmuseum), housed in two interesting old medieval buildings known as Gotisch Huis and Canterhuis, provides a fascinating glimpse into Groningen's strong connection to the sea.
The collection was founded in the 1930s and illustrates the history of inland and coastal shipping and fishing since Roman times. There are also interesting exhibits related to shipbuilding, with numerous ship models, paintings, photos, parts of old ships, and navigational instruments.
Address: Brugstraat 24, 9711 HZ Groningen, Netherlands
12. Enjoy Year-Round Entertainment and Events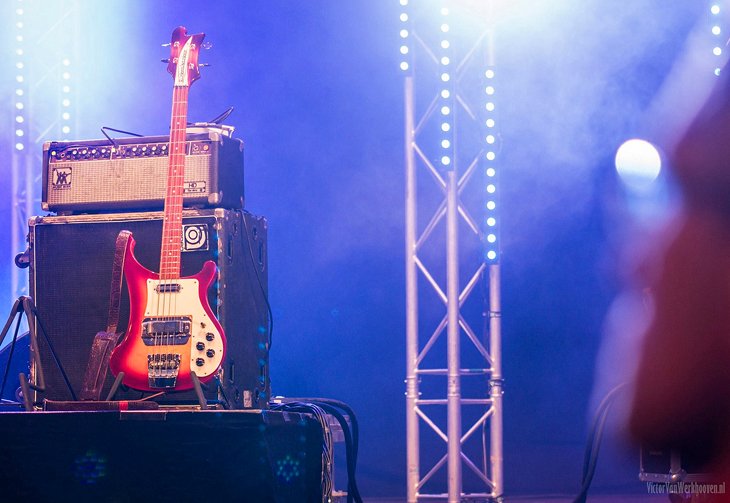 In addition to outdoor events such as the Noorderzon Performing Arts Festival, Groningen is a popular year-round destination for visitors due to its vibrant arts and cultural scene. Much of the activity takes place in and around Groningen's municipal theater (Stadsschouwburg). Also known as Spot Groningen, this state-of-the-art facility is located in the Turfsingel and also features English-language programming on occasion.
Here, as well as in other city concert venues such as Martini Plaza, you'll see everything from modern theatrical productions to musical concerts of all genres, including pop and jazz. The latter is particularly popular due to the presence in the town of a music school whose students regularly hold impromptu jam sessions.
A particular highlight for the younger crowd is the Eurosonic Festival (Eurosonic Noorderslag). This huge four-day-long music event attracts more than 300 bands from across the continent each January. In addition to the live music, there are also numerous interesting workshops, lectures, and exhibits related to music and the music industry.
If you're planning on visiting this part of the Netherlands in winter there are also plenty of fun family events and things to do in Groningen, too. A must-do is to strap on a pair of skates and hit the ice on the Paterswoldsemeer, one of the city's largest lakes, or in the large man-made rink located in the Grote Markt from November to January.
Other fun includes the annual Roald Dahl Festival between Christmas and New Year; the popular WinterWelVaart in the port area, a must-see for the festive decorations added to the historic vessels docked here; as well as the world's largest festive ornament, the DOT, located in the city center. A number of exciting traditional Dutch Christmas markets are also organized.
13. The Graphic Design Museum
For those interested in the graphic arts, a visit to the Grafisch Museum Groningen, the city's Graphic Design Museum, is time well spent. Also known as GRID, this first-rate and ultra-modern museum features displays relating to the history of graphic design from the time of the very first print methods up right up to today.
You'll not only have a chance to get a close-up look at original old printing presses but will also have a hands-on lesson in traditional bookbinding skills. Guided tours and educational workshops are available.
Address: Sint Jansstraat 2, 9712 JN Groningen, Netherlands
14. Visit Nienoord in Leek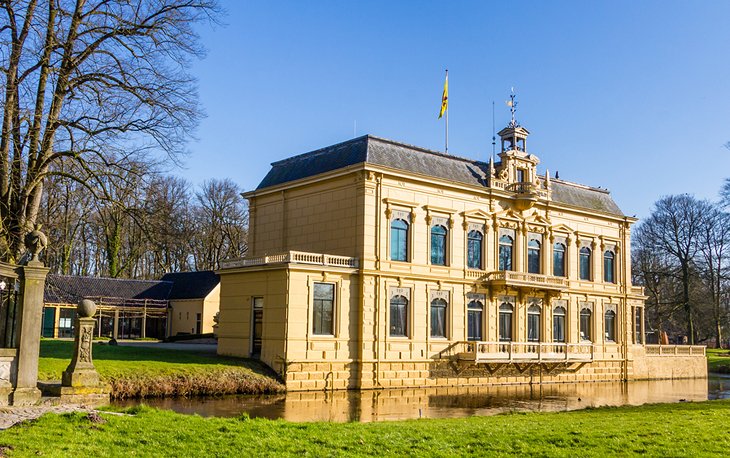 Located an easy 15-minute drive to the west of Groningen, the village of Leek makes for a fun addition to your Netherlands travel itinerary. In addition to its lovely setting, the village is home to Nienord, an attractive canal-side manor house built in the 1800s that now serves as the home to the Museum Nienoord: Manor House and Carriage Museum (Nationaal Rijtuigmuseum).
Highlights of a visit include the chance to get up close to some 250 historic horse-drawn vehicles ranging from humble farm sleighs to elaborate carriages once used by the Dutch royal family. Also noteworthy is an exhibit that portrays the history of Nienoord, including details of an earlier residence dating back to the early 1500s.
English-language guided tours are available and include a fascinating look behind-the-scenes at the museum's restoration and preservation efforts. There's also an on-site café that overlooks the canal.
There are plenty of other things to do here, too. For kids, Family-park Nienoord is an exciting adventure playground with a petting zoo and displays of model trains. There are also a number of larger-scale trains that are actually powered by steam and are capable of pulling kids around the gardens.
Be sure to also spend time exploring the grounds on foot, too, especially its delightful shell grotto. And if you're visiting Leek in spring, consider attending the village's popular Pinkstermarkt, a traditional Dutch fair celebrating the Christian Pentecost.
Address:Nienoord 20, 9351 AC Leek, Netherlands
15. Try on a Pair of Clogs at the International Wooden Shoe Museum Eelde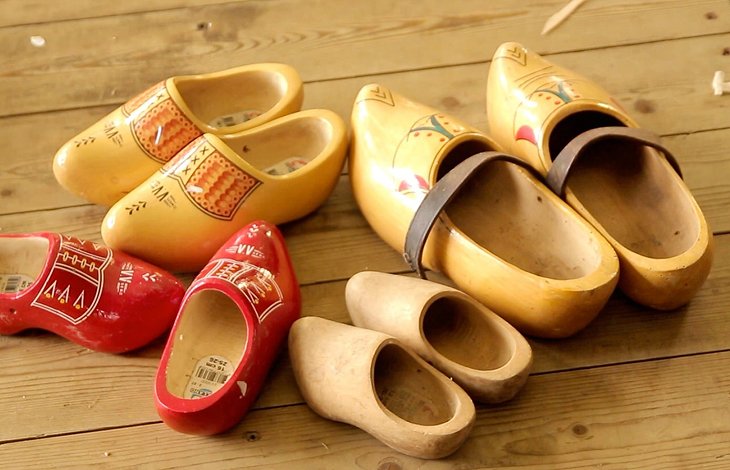 Few things say "Netherlands" more than the country's iconic wooden shoes, or clogs (klomp in Dutch). A great place to learn just why this form of footwear has become so important a part of Dutch culture is the International Wooden Shoe Museum (Internationaal Klompenmuseum) in the town of Eelde.
This fascinating attraction is home to the world's largest collection of wooden shoes, with examples from some 43 countries around the world, including a large number from France and Germany.
Highlights of your visit will include seeing working examples of the machinery and techniques used to make clogs, including authentic tools used by the museum's founders, who ran a family shoemaking business here.
In addition to demonstrations, the museum has numerous unique shoes on display, along with great photos and other related artifacts. English-language guided tours are available.
Address: Wolfhorn 1A, 9761 BA Eelde, Netherlands
16. Take a Day Trip to Leeuwarden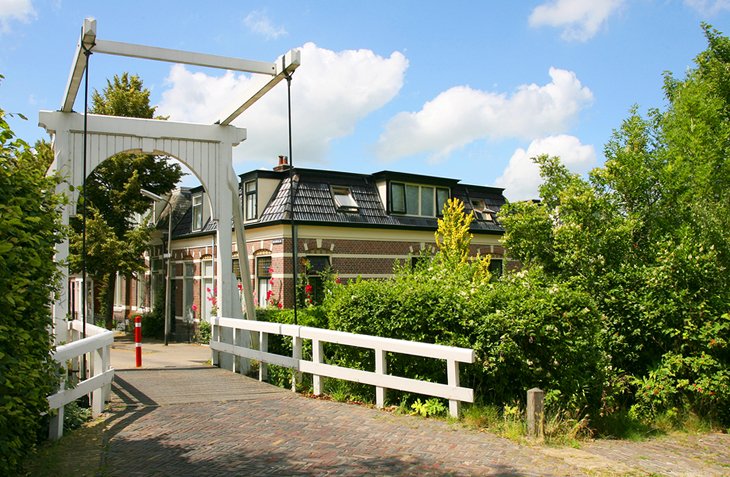 About 45 minutes' drive west of Groningen is the university town of Leeuwarden, the old capital of Friesland. Famous for its historical architecture and for being the birthplace of WWI spy and dancer, Mata Hari, it makes for a very pleasant day trip from Groningen.
It's a pleasant town to explore on foot, beginning with the old fortified part of town with its ring of canals. A highlight here is the Wirdumerdijk, a busy shopping street where you'll find the old Weigh House (Waag) built in 1598, a handsome building in Renaissance style in which butter and cheese were sold until 1884.
Other notable old buildings include the Law Courts (Paleis van Justitie) from 1852 with an imposing doorway flanked by columns, and the 16th-century Het Hof, the former residence of the Stadholder and, later, of the Queen's Commissioner. The Princessehof Ceramics Museum is also well worth visiting and includes a collection of ceramics and rare Chinese porcelain.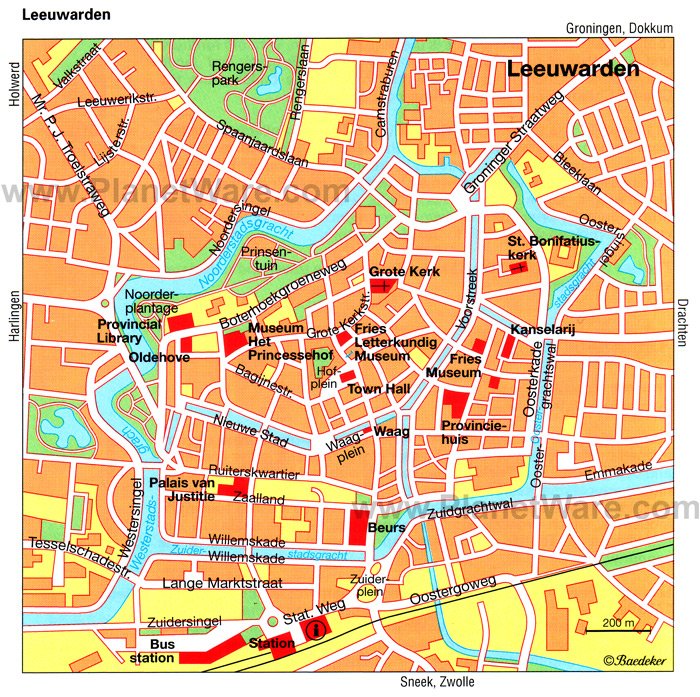 More Related Articles on PlanetWare.com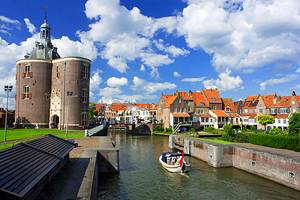 Netherlands Vacation Ideas: While there are countless fun things to see and do in the Netherlands, our favorites which you may wish to research further include the country's largest city, Amsterdam. Famous for its magnificent museums, art galleries, and many splendid canals, it also makes a great jumping-off point to explore the surrounding area by taking day trips from Amsterdam to locations such as the historic city of Haarlem, and lovely Delft, famous the world over for its iconic blue and white pottery.