Luxembourg in Pictures: 16 Beautiful Places to Photograph
Despite its size – or, perhaps, because of its size – the Grand Duchy of Luxembourg is one of the most popular travel destinations in Europe.
The focal point for most visitors is beautiful Luxembourg City, especially popular among those who like to take plenty of photographs while on vacation. Here, you'll find plenty of great places to pull out the camera (or, equally likely these days, your smart phone) and start clicking away. It's especially photogenic around the city's older quarter, which has been declared a UNESCO World Heritage Site.
Be sure to include the country's many picturesque smaller towns and villages in your Luxembourg travel itinerary, too. You'll be rewarded with plenty of photo-worthy scenes, including well-preserved old castles, cathedrals, and churches, and plenty of pleasing countryside to explore.
For the best places to photograph in Luxembourg, refer often to our list below, and have fun!
1. Old Quarter, Luxembourg City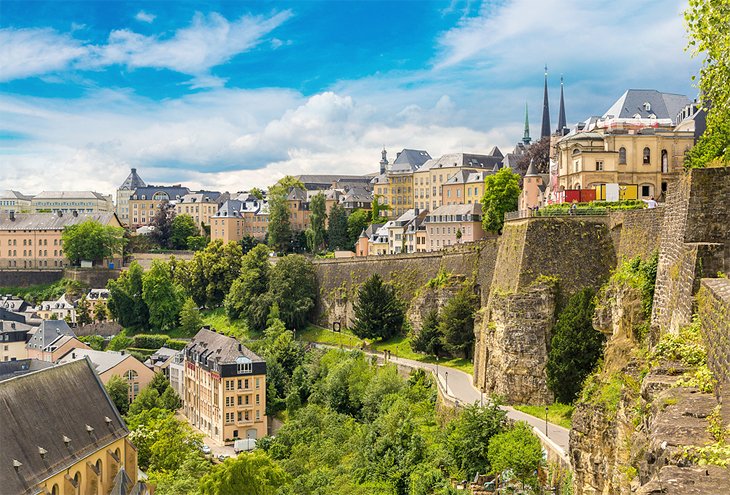 Camera at the ready, head straight for Luxembourg City's Old Quarters for one of the most romantic cityscapes you'll see anywhere.
As you can see from this image, there's no end of great angles from which to shoot, as well as subject matter: old walls and fortifications, lovely gardens and parks, charming cobbled streets, and great riverside trails can all be photographed here.
2. Adolphe Bridge, Luxembourg City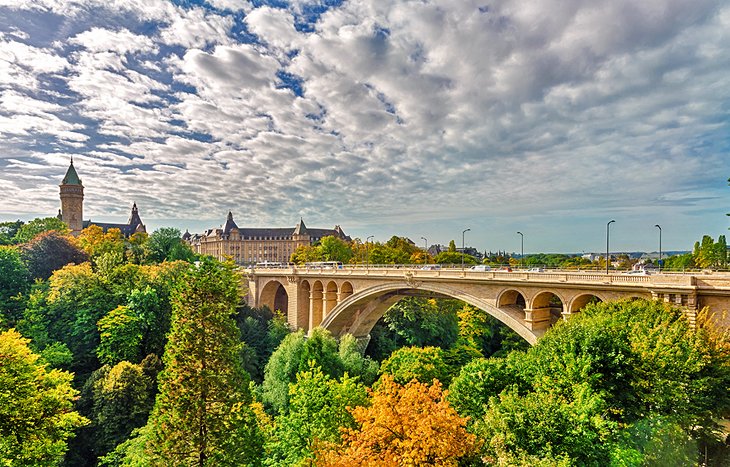 Built in 1903 to connect the upper and lower parts of the city – up to then separated by a river and deep gorge – Adolphe Bridge in Luxembourg City makes for an extremely pretty photo any time of year.
You can also get a great shot of the bridge from the pretty park below Constitution Square.
3. National Museum of History and Art, Luxembourg City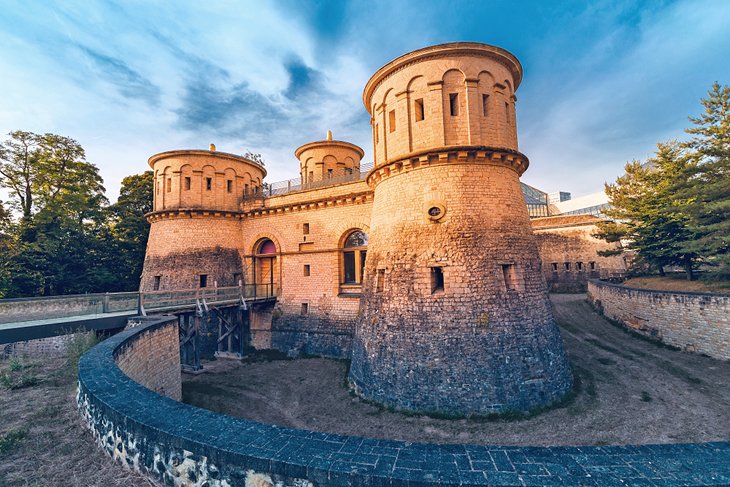 As priceless as the paintings and artifacts contained within its walls, the building that houses the National Museum of History and Art is one of the most photographed in Luxembourg City.
While part of the museum is in fact set in an old fortification consisting of three round towers (as seen in this photo), the newer section is equally appealing and is well worth photographing.
4. Bock Casement Ruins, Luxembourg City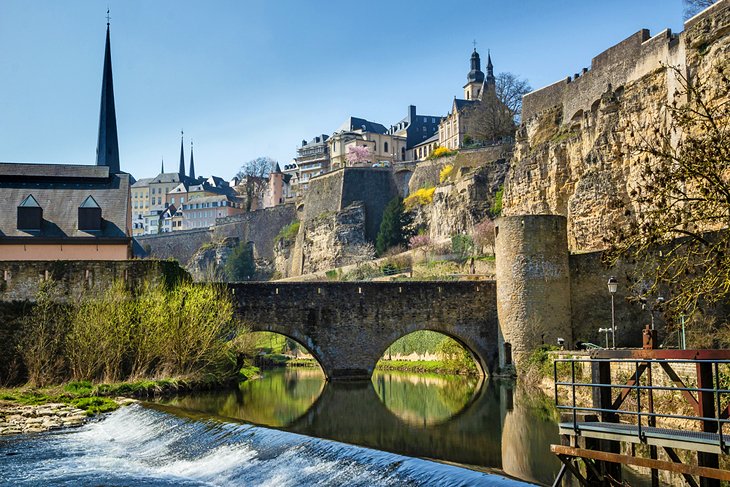 One of the most dramatic images you'll take in Luxembourg City will be of the Bock Casements (Casemates du Bock), the ruins of the old fortifications that once protected the city.
For the best results, choose a spot a little down river along the Alzette; the Casements will be on your right, framed perfectly by the river, a bridge, and the old city.
5. Grand Ducal Palace, Luxembourg City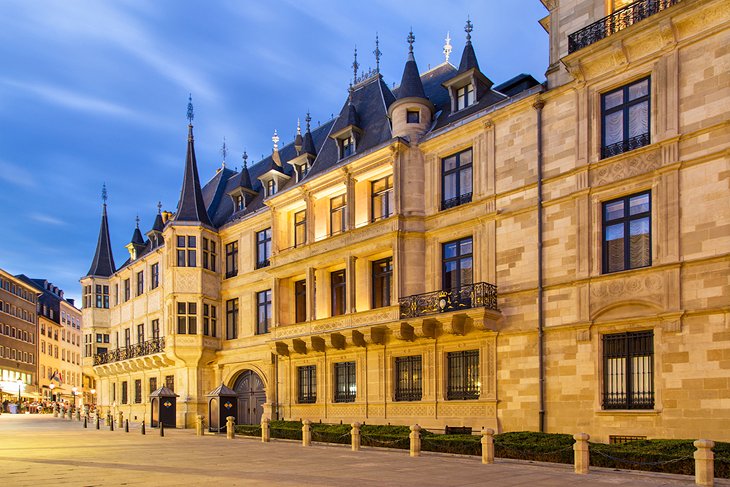 Built in 1582, the Grand-Ducal Palace in Luxembourg City is extremely easy to photograph thanks to its location overlooking a large square. For even more interesting shots, however, be sure to walk along some of the surrounding side streets.
If you do, you'll be rewarded with glimpses of sections of this impressive palace framed by some of the older townhomes that line the streets leading to it.
6. Wormeldange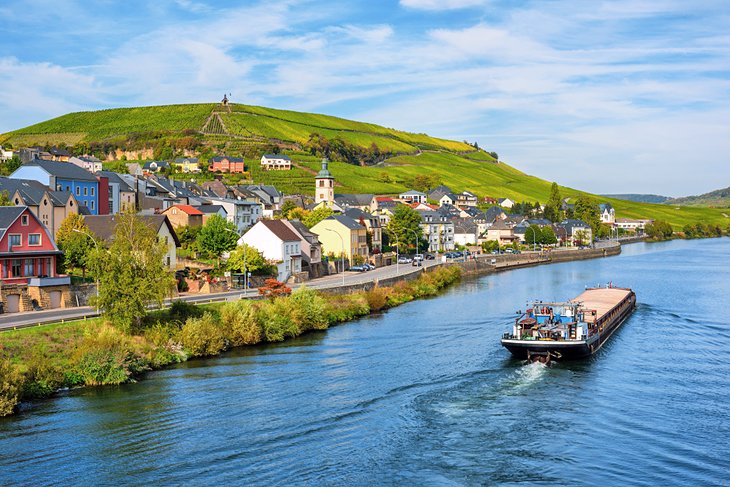 Popular among tourists for its incredibly picturesque setting, the village of Wormeldange offers plenty of good vantage points for a picture.
Much of the appeal is its location on the banks of the Moselle River; in fact, great views of the village can even be had from the comfort of a river cruise.
7. Vianden Castle, Vianden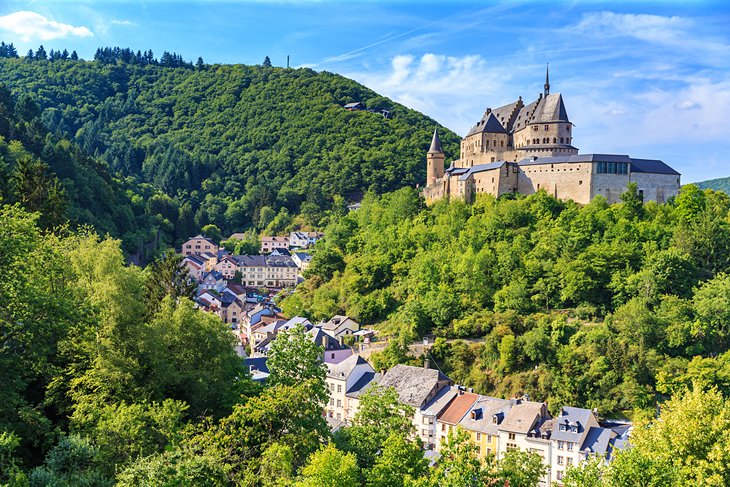 Situated on the banks of the River Our, the 9th-century Vianden Castle is one of the most picturesque spots in the Ardennes.
The fortified outer wall in fact encompasses the whole village, which celebrates its rich past with a traditional medieval festival each summer.
8. Schiessentumpel Waterfall, Mullerthal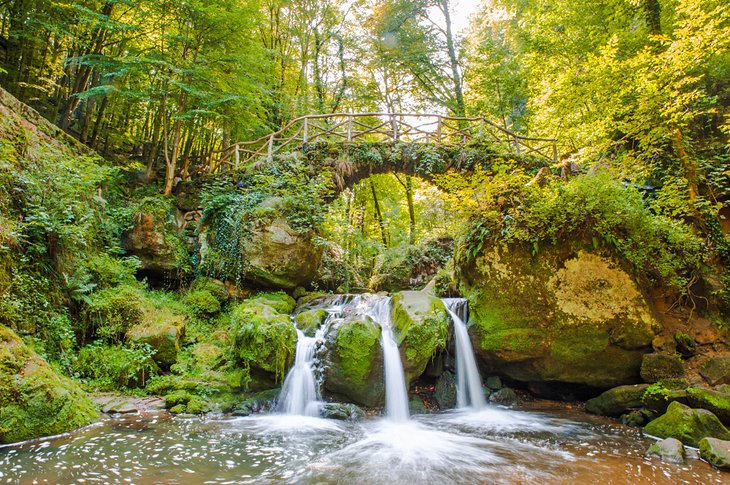 The lovely Schiessentumpel Waterfall near Mullerthal is something of a hidden gem that top photographers certainly seem to know about.
Here, the Black Ernz river cascades across the falls directly beneath an old bridge in what is undoubtedly one of the most romantic locations in the country for couples to snap a selfie.
9. Benedictine Abbey, Echternach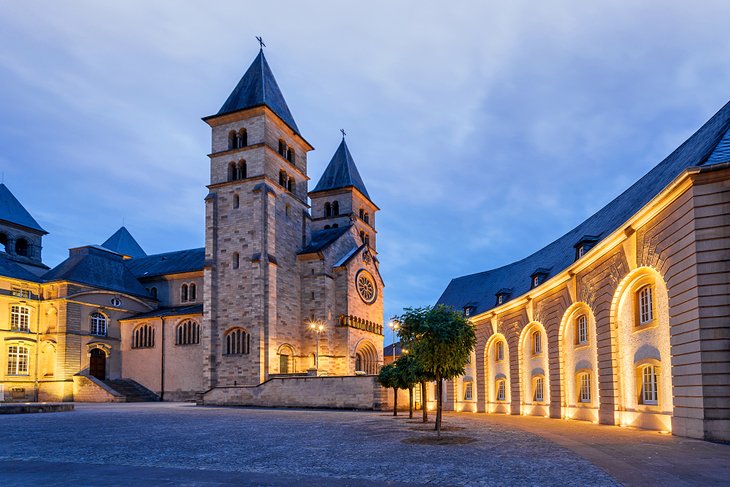 The exquisite 7th-century Benedictine Abbey in Echternach is a must-include on your Luxembourg travel itinerary. Highlights to photograph include the abbey's large courtyard and the old church.
If you've got the equipment for it, try to capture a night shot when the abbey is lit up to great effect.
10. Bourscheid Castle, Bourscheid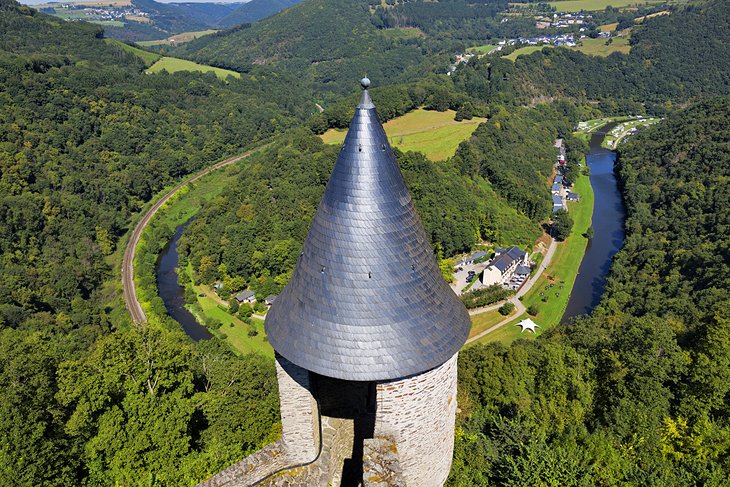 The views from the battlements of Bourscheid Castle are simply breathtaking.
Although a bit of a climb, be sure to have your camera at the ready to capture the vistas over the gorgeous Luxembourg Ardennes.
11. Esch-sur-Sûre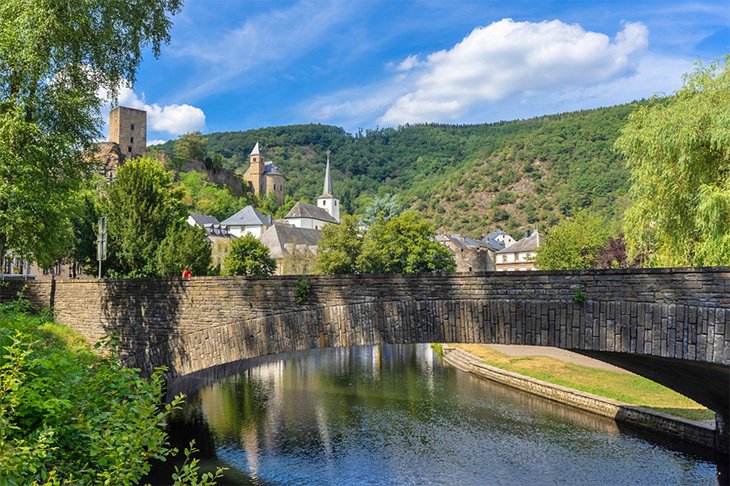 Located in an area of considerable outstanding natural beauty, the remarkably well-preserved medieval village of Esch-sur-Sûre will provide plenty of great photo ops.
Some of the best views can be had from the river Sûre, framing both the village and the spectacular old castle against the surrounding hills.
12. Larochette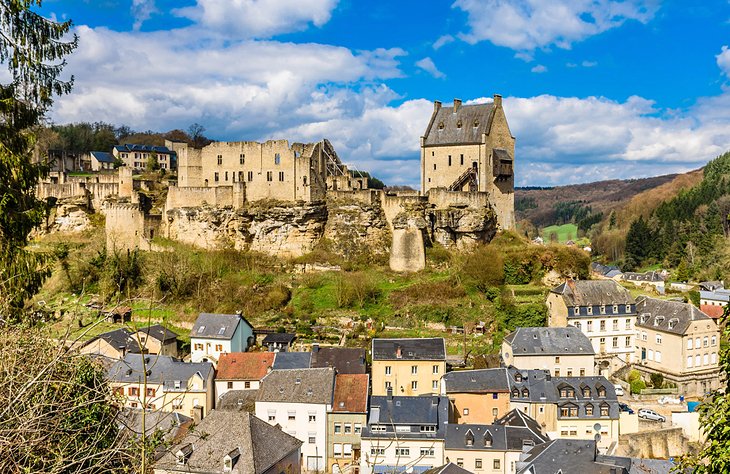 Another medieval town worth visiting is Larochette. Complete with narrow cobbled streets, the town possesses ruins of not one, but two old castles that are well worth photographing.
Also photogenic is the town's church. It overlooks the central square, and is especially pleasing to look at from some of the trails that surround the town.
13. Berdorf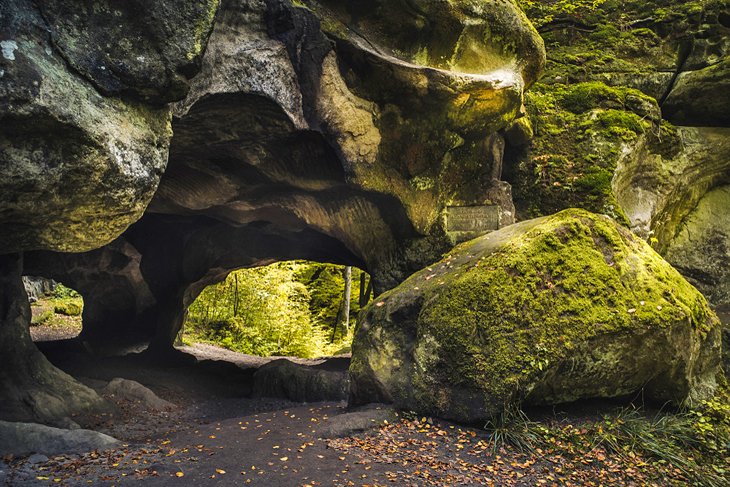 Another area of outstanding natural beauty that's well worth adding to your scrapbook is Berdorf. Here, you'll find everything from spectacular valley and river views to a fascinating network of caves and rock formations, such as the Hohllay Cave, shown here.
Much of the area is easily accessible thanks to well-marked trails.
14. Upper Sûre Natural Park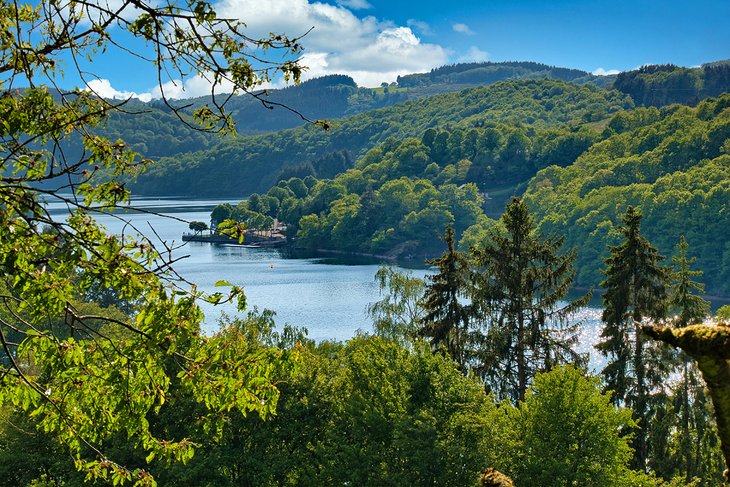 Many visitors to Luxembourg are often surprised to discover just how much natural beauty is to be found in so small a country. Upper Sûre Natural Park (Naturpark Öewersauer) is just one example of the country's outstanding natural beauty.
Less than an hour's drive north of Luxembourg City, this extremely photogenic area features narrow valleys with densely wooded slopes intersecting its plateaus. The star is the lake itself, a man-made feature that's nevertheless beautiful to see. Pack a picnic and your walking boots, as well as your camera.
15. The Village of Clervaux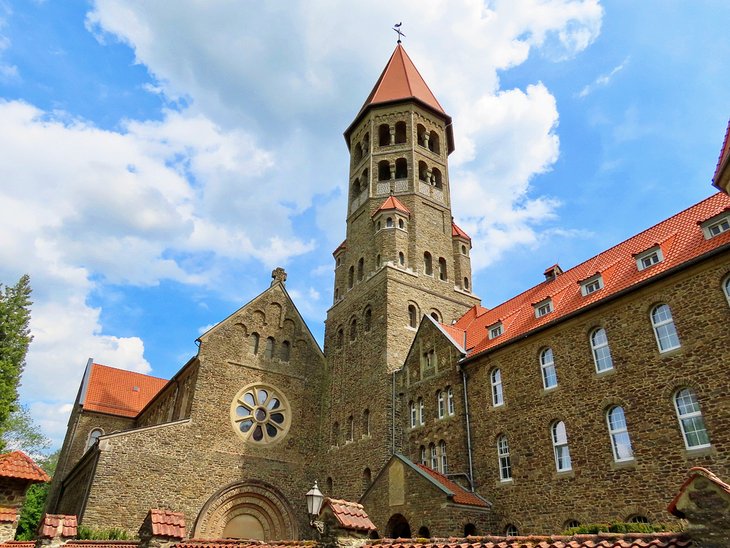 On the way to Upper Sûre Natural Park, you'd do well to take the slight diversion to the extremely picturesque village of Clervaux. As you enter the village, be sure to stop and snap a photo of Clervaux Abbey. It makes for a charming backdrop. The abbey's red-roofed tower pops against a blue sky, so keep that camera ready!
16. Beaufort Castle
If you're able to squeeze in just one more photo stop in your Luxembourg City itinerary, make it Beaufort Castle. Though now mostly ruins, this 11th-century castle makes for a very memorable scene, especially if you circle the small lake in front of it and line the castle up in the background.
The nearby Renaissance château is also worth a quick photo, too. Both can be explored via a great network of walking trails.