18 Top-Rated Attractions & Things to Do in Augsburg
Augsburg, the third largest city in Bavaria after Munich and Nuremberg, should rank highly on your list of the top places to visit in Germany. This ancient and famous imperial city was once the home of the two great medieval merchant dynasties of the Fuggers and the Welsers and is now the chief town of the administrative region of Bavarian Swabia (Bayerisch-Schwaben).
Once connected with Verona by the Via Claudia, an ancient Roman road, Augsburg's favorable location promoted it as a center of commerce. These days, the city has a very active cultural life, something that grew exponentially after the University of Augsburg opened its doors in 1970.
Top things to do in Augsburg include exploring the historic old town on foot. This is an especially fun experience during the famous Augsburg Christmas Market (Augsburger Christkindlesmarkt). Also worth noting: one of the most popular tourist routes in Germany, the Romantic Highway (Romantische Strasse) runs from the main valley via Augsburg to Füssen on the Austrian frontier and includes some of the most quintessentially German scenery.
You'll find the best places to visit in this beautiful Bavarian city with our list of the top attractions and things to do in Augsburg, Germany.
1. 1,000 Years and Counting: See Augsburg Cathedral's Ancient Windows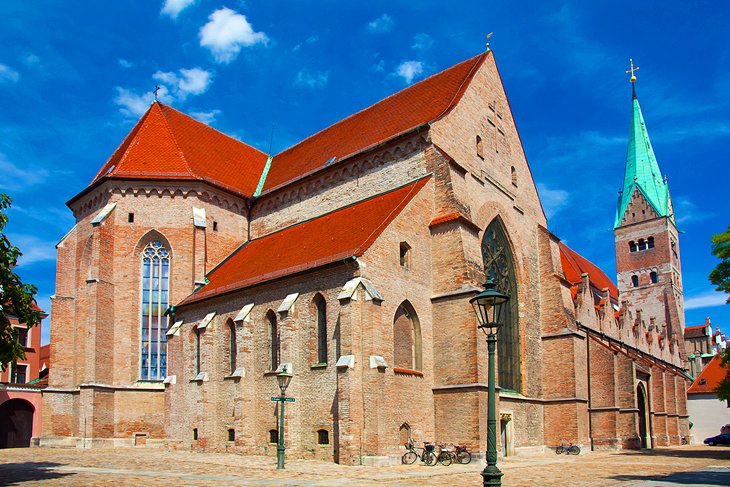 Augsburg Cathedral (Augsburger Dom), a Roman Catholic structure built around 1065 with additional features added later in the 14th century, is one of the city's top tourist draws. It's also one of Europe's more unusual cathedrals, largely due to its lack of a true façade, as well as its twin choirs.
Another notable feature is its large bronze door. Dating from the 11th century, the door is now located in the cathedral's Diocesan Museum (Diözesanmuseum) and is famous for its 35 relief panels depicting Old Testament scenes.
Perhaps the cathedral's best-known features, however, are the five stained-glass windows located on the south side of the nave. Containing what's believed to be the world's oldest surviving figural stained glass, these priceless windows date from around AD 1100 and are well worth taking a peek at. Known as the "Prophet Windows," these rare works of art depict biblical characters, including David, Jonah, and Moses.
Also of note are the cathedral's four side altars. These contain altarpieces by Hans Holbein the Elder, the Bishop's Throne with its pair of crouching lions, a number of important bronze tombs, and a 10th-century crypt.
Address: Frauentrostraße 2, D-86152, Augsburg, Germany
2. Step inside Augsburg Town Hall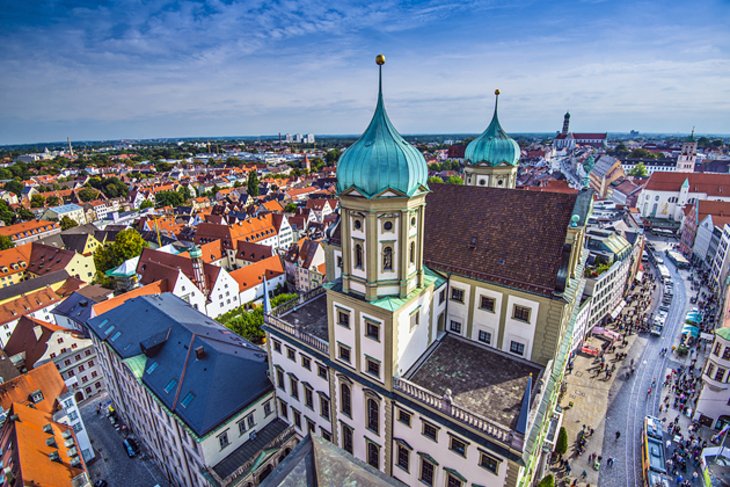 In the center of Augsburg stands the old Town Hall (Augsburger Rathaus). Completed in 1624, this massive Renaissance building is popular as much for its spectacular interior as it is for its exhibits relating to the city's rich and fascinating past.
Notable rooms include the Lower Fletz with its huge marble columns and vaulted ceiling, and the stunning Golden Hall, or Goldener Saal. Widely regarded as one of the most impressive examples of German Renaissance architecture, this massive hall with its 14-meter-high, richly-decorated ceiling and exquisite golden wall decor was completed in 1643.
A visit should include checking out the Lower Fletz, the ground floor area. This impressive public space is used to host a variety of interesting exhibits relating to the city's rich past.
Address: Rathausplatz 2, 86150 Augsburg, Germany
3. Climb the 1,000-Year-Old Perlachturm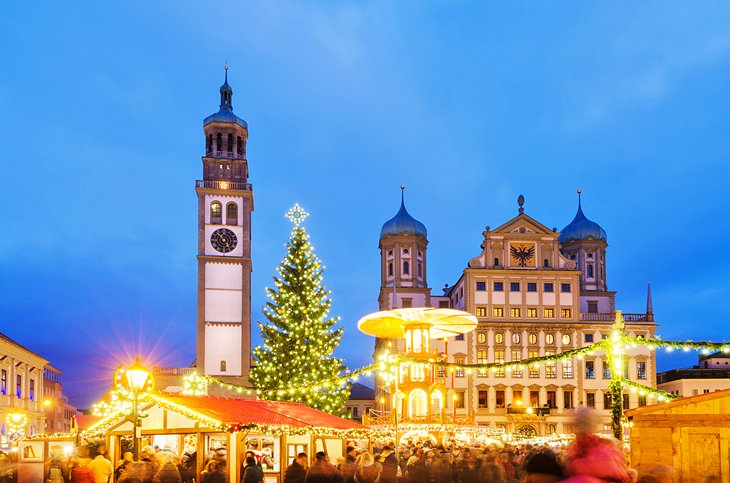 If you're able to tackle a 258-step climb, then right across from the Town Hall is the equally interesting Perlachturm. This remarkably well-preserved 10th-century watchtower boasts commanding views over the city from its observation deck.
One of the city's tallest buildings, this impressive 70-meter-high structure was built in AD 989 as a watchtower. Interestingly, however, it only attained its current height in the 16th century, when the clock face and a bell were added.
Believed to be named for its role as a place where official pronouncements were read to citizens, it has long been a focal point for celebrations and festivals. In fact, records indicate animals were caged in its lower section between performances (dancing bears were a thing in Europe in medieval times).
These days, the tower stands tall above such events as the city's spectacular Christmas Market. Although connected to St. Peter Church, it serves predominantly as a viewing platform.
Address: Rathausplatz, 86159 Augsburg, Germany
4. Take a Stroll through Augsburg's "Little Town": The Fuggerei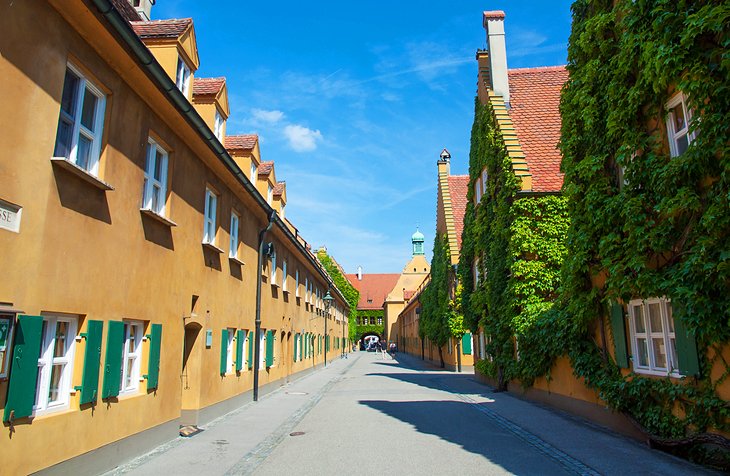 The Fuggerei, a little "town within the town" in Augsburg, is a wonderful area to explore on foot. You can enter through one of the community's four gates to see picturesque old homes, originally built to house the town's poorer Catholics. Founded by the Fugger family in 1521, the community consists of 67 buildings, 142 residences, and a church, and is the oldest social housing scheme in the world that's still in use.
Today's occupants are still only required to pay an annual rent of one Rhenish guilder, the equivalent of about '1. However, they must abide by a set of interesting rules that include a daily prayer with mention of the original founders. In addition to the excellent museum and display home with its original furnishings, visitors also have access to a WWII bunker.
Be sure to check out the charming small Catholic church located nearby, too. Also of interest is Fugger Palace, constructed in 1512 and with charming and attractive inner courts built in Italian Renaissance style (only the courtyards are open to the public). Guided tours are available.
Address: Jakoberstraße 26, 86152 Augsburg, Germany
Official site: www.fugger.de/en/home.html
5. Birth of a Family Legacy: Leopold Mozart House Augsburg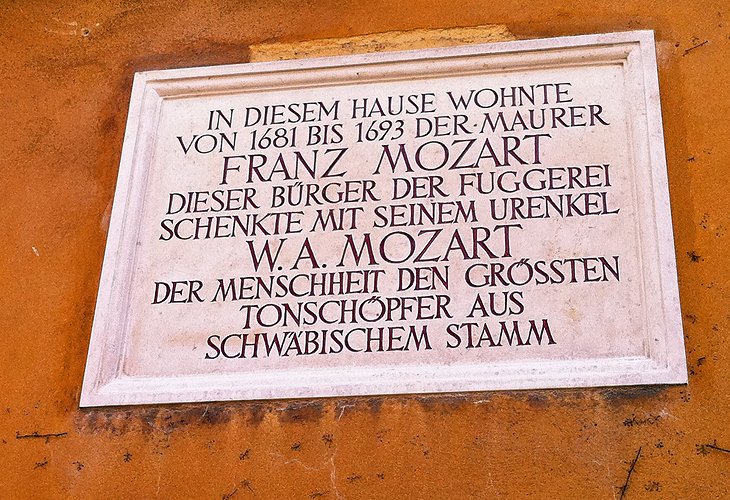 Leopold Mozart House Augsburg - formerly the Mozarthaus - is located in the historic Fuggerei area of Augsburg. It was here that Leopold Mozart, the great composer's father and an accomplished musician himself, was born in 1719. Now a fascinating museum, the attraction offers a glimpse into the life of the Mozart family. Exhibits include engravings, books, letters, and original musical scores, as well as a fine collection of historic musical instruments.
If visiting in late August to early September, be sure to catch the superb German Mozart Festival. This two-week event features performances of chamber music by Mozart and his contemporaries.
Address: Frauentorstrasse 30, 86152 Mozart, Augsburg, Germany
6. Visit Maximilianstrasse and the Maximilian Museum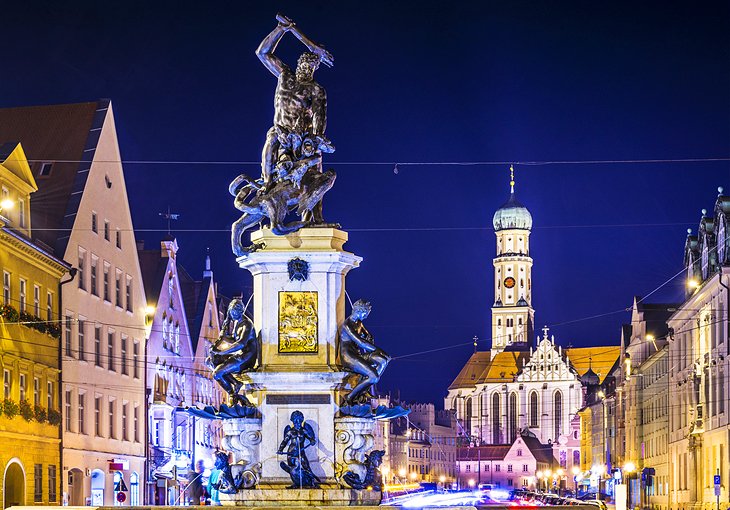 Maximilian Street - or Maximilianstrasse - lies in the heart of Augsburg where the old Roman road connecting Germany and Italy began. It's a marvelous old street to wander along. It's also a great shopping destination, especially at night. And if you're in the mood for a memorable dining experience after a day of gallery and attraction hopping, there are numerous restaurants to choose from.
A fun thing to do on this historic street is pay a visit to the Maximilian Museum with its vivid portrayal of the history, art, and culture of Augsburg. Located in a palatial 16th-century former merchant's house, the museum's exhibits of decorative arts include sculptures, work by local gold and silversmiths, and artifacts from the town's rich history.
Address: Fuggerplatz 1, 86150 Augsburg, Germany
7. The German Baroque Gallery and Schaezler Palace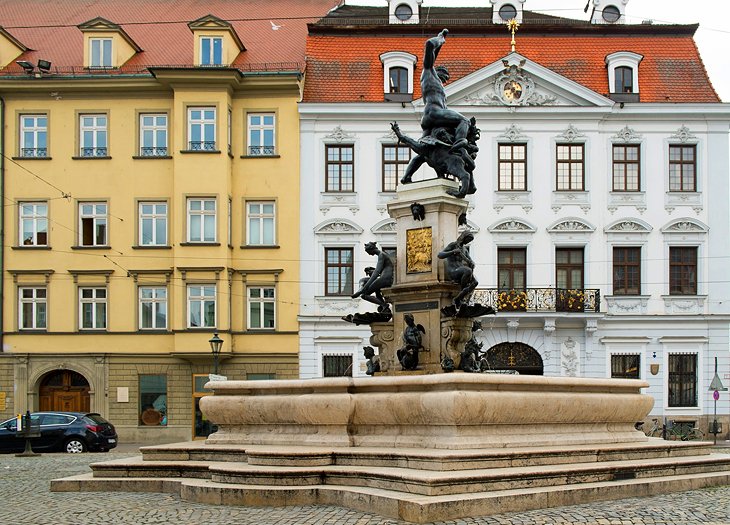 Schaezlerpalais, a lovely old Rococo mansion famous for its large and exquisitely decorated Baroque ballroom dating back to 1765, is now home to the German Baroque Gallery (Deutsche Barockgalerie) and the State Gallery. Highlights of these two excellent collections include early works by German masters such as Holbein the Elder, Hans Burgkmair the Elder, and Albrecht Dürer.
There are also a number of works from the Augsburg and Swabian schools dating from the Middle Ages and Early Renaissance. In front of the palace is the ornate Hercules Fountain. Another gallery of note - and in a much more modern building - is the Glaspalast, home to the Walter Art Museum and its more than 600 modern works of art.
Address: Maximilianstrasse 46, 86150 Augsburg, Germany
8. St. Ulrich's and St. Afra's Abbey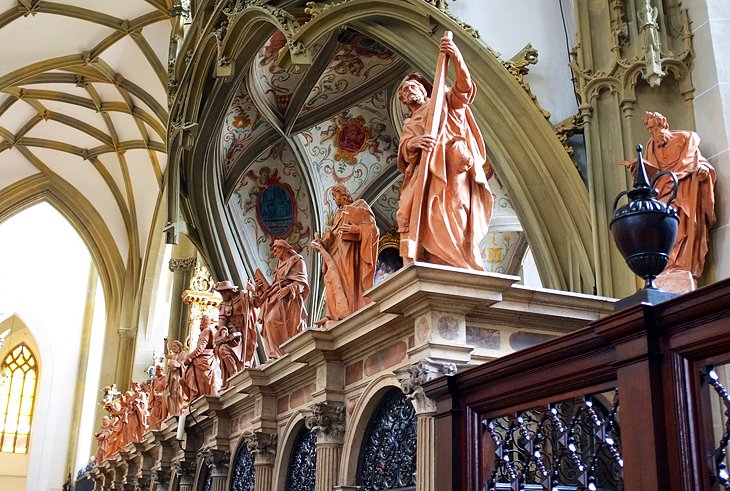 St. Ulrich's and St. Afra's Abbey (Kloster Sankt Ulrich und Afra Augsburg) is an old Benedictine structure built around 1500. Together with the quaint little Protestant St. Ulrich's Church, built in 1458, it forms an attractive architectural ensemble well worth exploring.
The abbey was built in the Renaissance and Baroque styles, and highlights include its Gothic furnishings and décor. Also here are the tombs of Saints Afra (who died in AD 304), Ulrich (died AD 973), and Simpert (died AD 807) in its crypt. Be sure to also visit St. Ann's Church, a medieval structure built in 1321, which is famous for its elaborate interior.
Address: Ulrichspl. 19, 86150 Augsburg, Germany
9. Stroll through Augsburg Botanical Gardens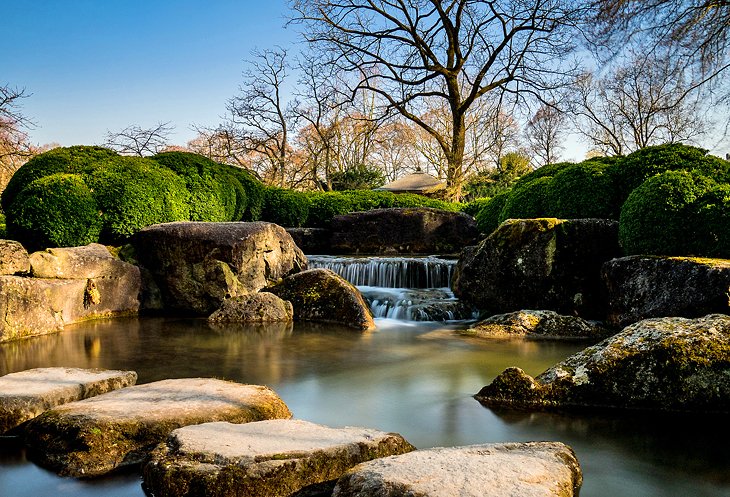 The 25-acre Augsburg Botanical Gardens (Botanischer Garten Augsburg) was built in 1936 and remains a lovely public space for a pleasant stroll. Highlights are the themed gardens, which include an authentic Roman-era garden (the area was once a Roman colony), a Japanese Garden, rose garden with more than 280 different varieties, medicinal herb garden, and vegetable and crop garden.
More than 3,000 species are found here, ranging from perennials to wild herbs and grasses. Particularly enjoyable are the 1,200 plant species under glass, as well as more than a million onion plants, cacti, climbing plants, and a sage garden. A good time for a visit are the months of February and March, when butterflies hatch and create a colorful display in the tropical greenhouses. Educational guided tours are available.
Address: Dr.-Ziegenspeck-Weg 10, 86161 Augsburg, Germany
10. Take the Kids to Zoo Augsburg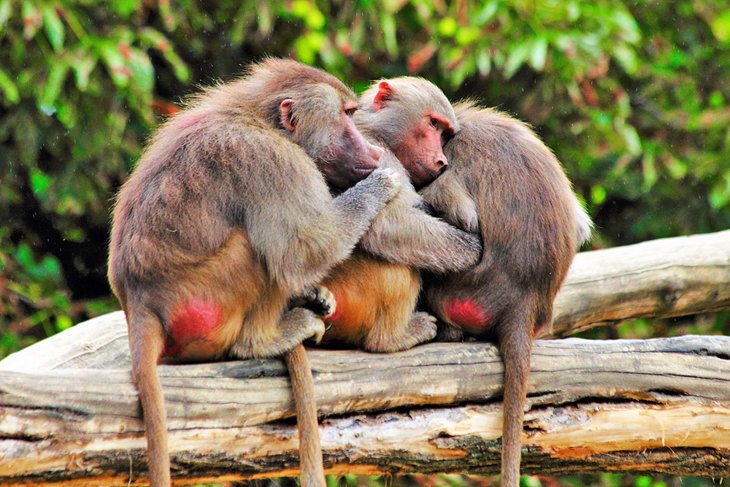 Paying a visit to Zoo Augsburg is fun thing to do for families traveling with younger children and teens. In fact, Augsburg has a long tradition of playing host to exotic species of animals, with records showing that as far back as AD 800, Emperor Charlemagne kept his pet elephant within the city walls.
These days, the zoo is home to some 2,000 creatures representing 300 different species of mammals, birds, reptiles, amphibians, and insects. Spread across the 55-acre site are such animal favorites as rhinos, meerkats, giraffes, lions, zebras... and yes, elephants, too!
A visit to this zoo is a delightful experience to share with the kids, made all the more fun thanks to the wonderful shady walkways leading you past the enclosures, ponds, and meadows. There's also a restaurant on-site, as well as a fun adventure playground. English language guided tours are also available.
Those wanting to learn more about Bavaria's rich flora and fauna should include a visit to Augsburg's Natural History Museum on their itinerary. Highlights include interesting displays related to the region's wildlife through the ages, as well as its unique geology.
Address: Brehmpl. 1, 86161 Augsburg, Germany
Official site: www.zoo-augsburg.de/englisch/
11. Ride a Train at Augsburg Railway Park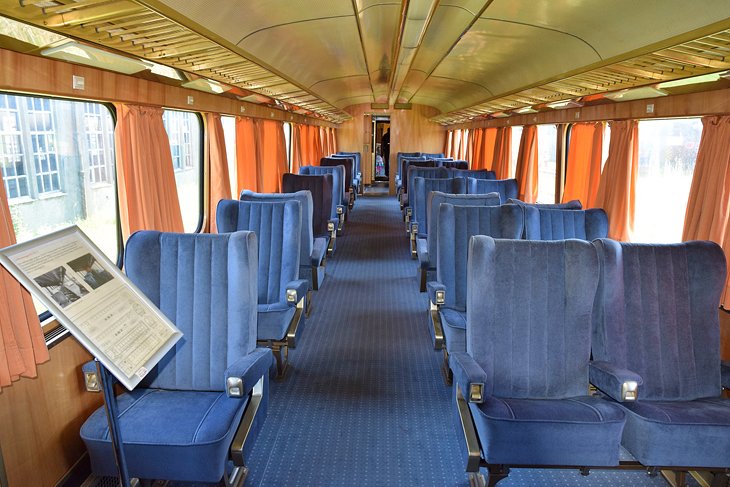 A popular point of interest for those with a hankering for steam trains and railways, Augsburg Railway Park (Bahnpark Augsburg) is well worth a visit. The park consists of displays of some 29 steam, diesel, and electric locomotives from across Europe. Best of all, you're free to wander around (and in some cases, in) many of these mighty machines and the collection of rolling stock on display in its roundhouse.
For a real treat, try to time your visit to coincide with one of the special rail excursions, when select locos head out on the adjoining main line special tours. Other highlights include the huge turntable used to move the locomotives - some of which are over 100 years old - in and out of the roundhouse, three engine storage halls, plus a workshop and blacksmith shop still in use today.
One train you should definitely visit is an original engine and carriages from the famous Trans Europ Express (TEE) service. The museum also hosts special themed events focusing on the country of origin of any one of its engines, as well as regular jazz concerts during the summer. There's also an on-site restaurant, and a great model train display the kids will enjoy.
Address: Firnhaberstraße 22C, 86159 Augsburg, Germany
12. Try White Water Rafting at Augsburg Eiskanal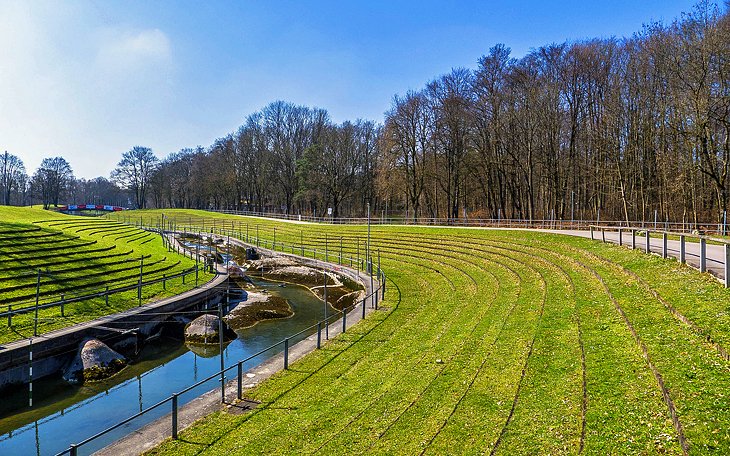 The Augsburg Eiskanal is well known as the world's first ever artificial white water river. It was built for the 1972 Summer Olympics held in nearby Munich and used for the canoe and kayak slalom events. A model for numerous Olympic white water venues since, as well as more than 50 similar facilities around the globe, Eiskanal is still often used for World Championship and World Cup events.
Visitors are now able to experience the facility for themselves thanks to a series of fun white water rafting excursions. The adventure includes a professional guide, and the rafts themselves can carry up to five guests (wetsuits provided). Even when not in use, it's wonderful as a backdrop to a stroll through what is one of the greenest areas of Augsburg.
Address: Am Eiskanal, 86161 Augsburg, Germany
13. Enjoy a Puppet Show at Augsburger Puppenkiste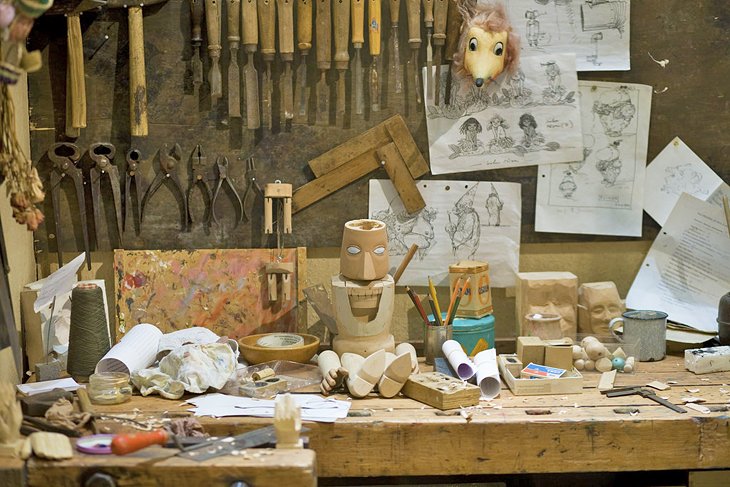 Looking for a unique cultural experience to share with the kids? If so, a fun thing to do is visit Augsburger Puppenkiste (Augsburg Puppet Museum). This quirky theater-cum-museum dedicated to the art of puppetry has been family-run since it opened in 1948.
The museum (Die Kiste) includes a variety of fascinating displays dedicated to puppets and marionettes, including a workshop showing how these wonderful wood creations are made and displays of historic puppets. It also features some of the sets used on the family's popular TV show that ran from the 1950s through to the 1970s.
The theater itself offers a variety of fun performances, including adaptations of famous fairy tales from the Brothers Grimm. Although most productions are in German, there's enough action for kids to understand what's going on in these familiar stories. If visiting at Christmas time, check out the theater's popular Nativity show, as well as its seasonal pantomimes. A number of shows aimed at an adult audience are also produced, including classic plays, operas, and musical works.
Address: Spitalgasse 15, 86150 Augsburg, Germany
14. Internationales Maskenmuseum (Mask Museum)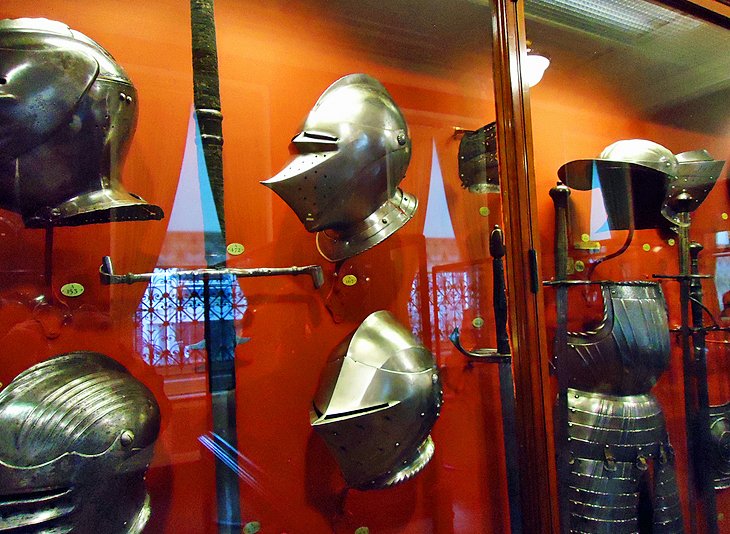 The fun and fascinating Internationales Maskenmuseum, also known simply as the Mask Museum, features more than 8,000 traditional and modern masks from across the globe.
Located in the small community of Diedorf just five kilometers from Augsburg, this amazing collection includes 1,300 masks from Europe, 1,200 from Africa, 500 from the Americas, 500 from Asia, and 150 from Oceania, each made from either cloth, wood, or clay. Guided tours are available, and entrance is by request only.
Address: Lindenstrasse 1, 86420 Diedorf, Germany
15. Explore the Augsburg Textile and Industry Museum (TIM)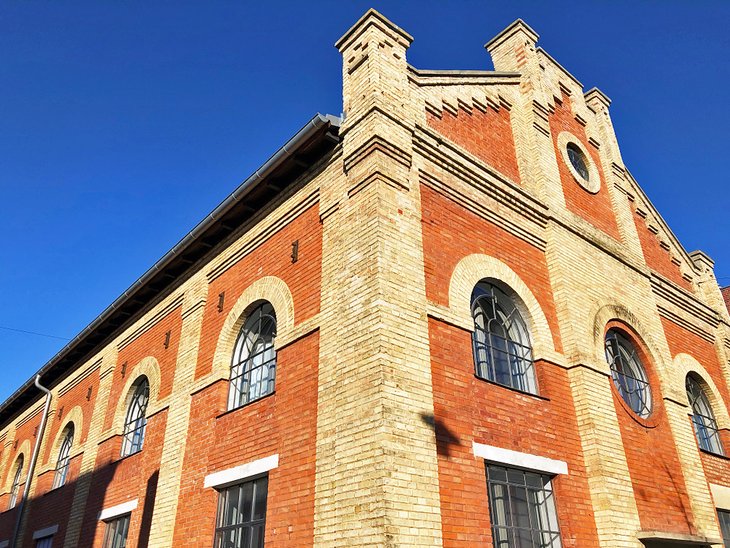 Augsburg has long been known as a center for producing quality textiles. The textile industry's importance can in fact be seen everywhere, from the presence of numerous old factories and warehouses preserved in the city's Textile District (Textilviertel), to a number of attractions dedicated to celebrating this rich heritage.
A great opportunity to learn more about the region's industrial past can be enjoyed at the Augsburg Textile and Industry Museum (TIM). Housed in an old spinning mill that was built in 1836 and in operation until 2004, this interesting museum provides a fascinating insight into what was Augsburg's main industry during the 19th century.
Original machinery is used to demonstrate the manufacturing process, from the creation of the textiles themselves right up to their being used for clothing. Other highlights include a huge collection of fabric designs from the 18th to 20th centuries, displays relating to the conditions for workers, as well as frequently changing temporary exhibits.
It's also a great place to teach the kids about textiles, especially with its many hands-on experiences, including a chance to see fashions up close on the museum's catwalk. If you can spare 1.5 hours of your time, be sure to book a guided tour of the facility, and if you're hungry, there's a first-rate restaurant on-site with a lovely outdoor patio.
Address: Provinostraße 46, 86153 Augsburg, Germany
16. The Swabian Craft Museum & The Red Gate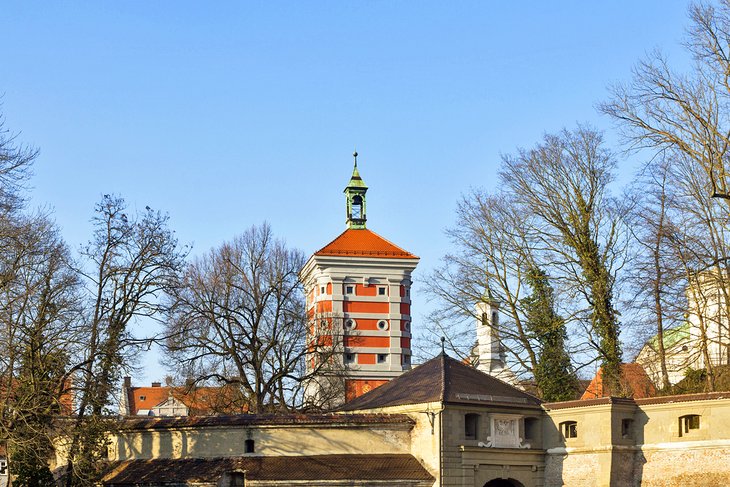 Located just around the corner from the puppet museum in the old part of Augsburg is the Swabian Craft Museum (Schwäbisches Handwerkermuseum). This interesting museum is worth a visit for its many displays of regional ancient crafts and trades, including authentic reproductions of period workshops and demonstrations of the kind of traditional skills that helped turn Augsburg into a commercial and industrial center.
Featured trades include everything from carpentry to shoemaking, with live demonstrations of the tools and customs associated with these once common trades. Given its location in old Augsburg, it's also worthwhile spending time exploring the other nearby attractions, from the historic city walls to Rotes Tor (the Red Gate), notable for its tall 17th-century tower. Here, you'll also see two old water towers, the 17th-century Heilig-Geist-Hospital, and an open-air theater.
Address: Beim Rabenbad 6, 86150 Augsburg, Germany
17. Visit the Birthplace of Bertolt Brecht: Brechthaus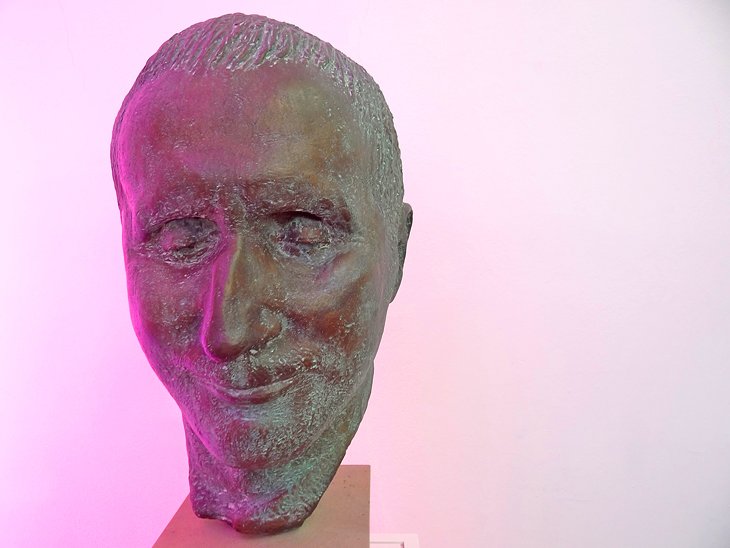 Another famous residence is Brechthaus, the home where poet and playwright Bertolt Brecht was born in 1898. Located in the city's old quarter overlooking a canal connected to the river Lech, the home - just steps away from the Town Hall - is worth visiting for the Bert Brecht Memorial. Here, you'll find a collection of interesting artifacts relating to the writer's life and times, including a number of first editions of his work and artworks he owned.
Other highlights are his mother's still-furnished bedroom, an original stage design, as well as an interesting collection of death masks belonging to his contemporaries. While here, you'll have access to a sizable reference library; fascinating video installation; as well as a useful video guide, which allows you to learn more about each of the exhibits as you view them.
Address: Auf dem Rain 7, 86152 Augsburg, Germany
18. Be Transported at the MAN-Museum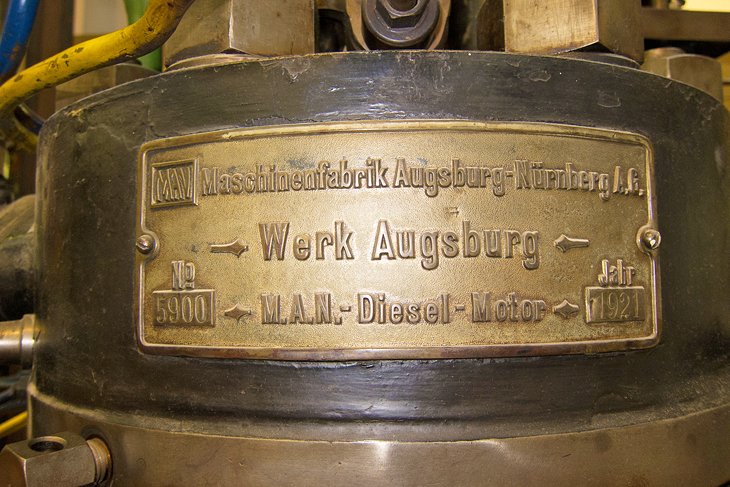 Another interesting attraction dedicated to Augsburg's deep connections to the transportation industry is the MAN-Museum. Celebrating the achievements of the creator of the first diesel engine, Rudolf Diesel, this fascinating museum makes good use of its displays of photos, models, and machinery to trace the history of the diesel engine through the decades since he built his first experimental engine in 1895, a machine that can be seen on display here.
Also on display are exhibits relating to the company's earlier products, which focused predominantly on printing presses. Other highlights include a variety of MAN products including buses, trucks, and service vehicles such as a fire engine.
Also worth checking out is the Mazda Classic Car Museum in Frey. This impressive museum constitutes the largest overseas collection of cars made by Japan's Mazda corporation, and includes 120 classics from the 1930s to the present day. To round off your day, head over to the interesting Balloon Museum (Ballonmuseum Gersthofen) for a fascinating look at a completely different mode of transport.
Address: Heinrich-von-Buz-Straße 28, 86153 Augsburg, Germany
Map of Attractions & Things to Do in Augsburg
More Related Articles on PlanetWare.com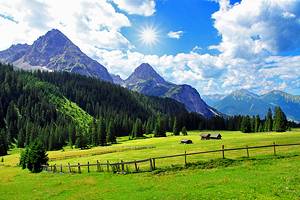 Beautiful Bavaria: Augsburg makes a great jumping-off point to explore the other attractions of beautiful Bavaria. Less than an hour to the southeast is the state's capital, Munich, home to some of the country's most spectacular palaces, public squares, and cathedrals. Less than two-hours' drive to the north (and just over an hour by train) is the city of Nuremberg, home to the National Germanic Museum, the country's largest collection of German art and cultural artifacts, and the majestic medieval Nuremberg Castle. Although a little farther than Nuremberg, the pretty university town of Würzburg is certainly worth the effort, especially for its many well-preserved historic buildings.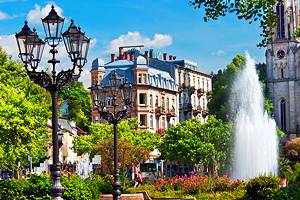 Easy Day Trips from Augsburg: Two hours west of Augsburg are more sightseeing opportunities in the beautiful city of Frankfurt. Famous for its Old Town (Altstadt), with its large Römerberg public square, it's a delightful historic city to explore on foot. Stuttgart is also an easy drive, and is the home of the famous Mercedes-Benz luxury car brand, and unsurprisingly, a great related attraction: the excellent Mercedes-Benz Museum. Drive just a little farther west, and you'll find yourself in Baden-Baden, famous for its hot springs and baths, and perhaps the most beautiful of Germany's many picturesque small towns.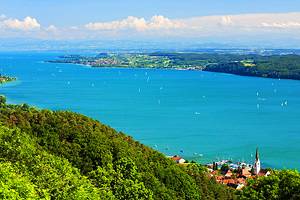 Back to Nature: For a change of scene from Germany's many beautiful towns and cities, head to the countryside for a fun back-to-nature experience. One of the most picturesque regions within an easy drive of Augsburg is Lake Constance, an area of outstanding natural beauty with numerous nature reserves, parks, and hills waiting to be explored. Then, of course, there's the famous Black Forest. One of the most visited parts of Germany, the region's tree-covered hills are a big draw for adventurers, from climbers to hikers and mountain bikers, and can also be reached easily from Augsburg. Even closer are the attractions of stunning Garmisch-Partenkirchen, a popular year-round holiday destination, situated in the Bavarian Alps, which is particularly popular for its excellent ski conditions.