14 Top-Rated Tourist Attractions in Brunswick, Germany
The old town of Braunschweig - better known to most English speakers as Brunswick - is the second largest city in the Land of Lower Saxony on the River Oker. Also known as the "Lion City" for its famous 12th-century bronze lion, Brunswick's well-preserved Old Town (Alte Stadt) contains a number of enclaves.
Sometimes referred to as "islands" by the locals, these neighborhoods include many heritage buildings, which bear witness to the rich history of the town. Interestingly, those areas destroyed in WWII have largely been rebuilt as close as possible to their original plans.
Things to do in this historic city include exploring the old castle square and the cathedral, as well as the town's numerous museums. Brunswick is also the scene of numerous fun festivals, and makes for a great base to enjoy many easy day trips into the surrounding countryside.
Brunswick has also become a popular shopping destination. Bustling malls such as the Palace Arcade (Schloss-Arkaden), with its unique palatial facade, are as popular with tourists as they are with locals.
Learn more about the best places to visit with our list of the top attractions in Brunswick, Germany.
1. Start Your Brunswick Adventure in the Historic Burgplatz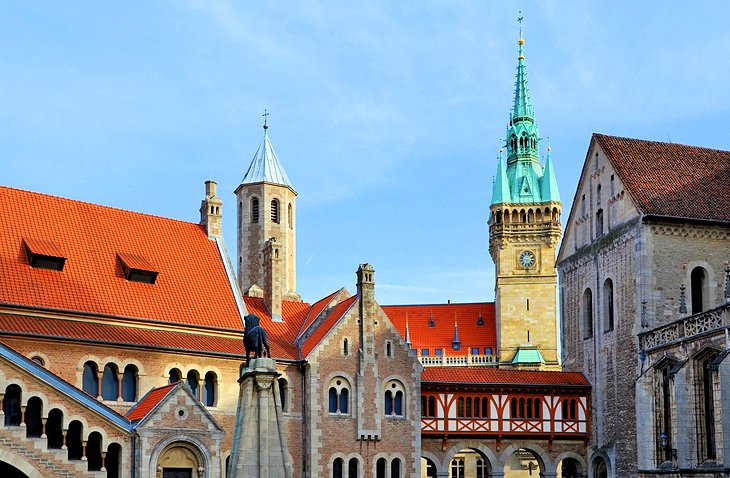 In the heart of Brunswick lies the Burgplatz, probably the best place to begin your visit to this beautiful city. Here, you'll find Brunswick Cathedral, also known as the Cathedral of St. Blasius (Dom St. Blasii), as well as the lovely Dankwarderode Castle (Burg Dankwarderode). This small yet important fortress was built around 1175 by Henry the Lion. A two-story wing was added in 1887, and the building now serves as an important museum and art gallery).
In the center of the square is the city's most iconic landmark, the magnificent bronze statue of the Brunswick Lion (Braunschweiger Löwe). It was presented by Henry the Lion in 1166 as a symbol of his power. The original of this unique artwork has been located in the Dankwarderode castle museum since 1989, along with details of the myths and legends that surround it (be sure to learn more about the tale of how the lion helped Henry defeat a dragon while on a crusade).
Another highlight of this historic square is the attractive Huneborstelsches Haus. Built in 1536, this attractive old townhouse now serves as a guildhall.
Address: Burgplatz 4, 38100 Braunschweig
2. Take a Guided Tour of Brunswick Cathedral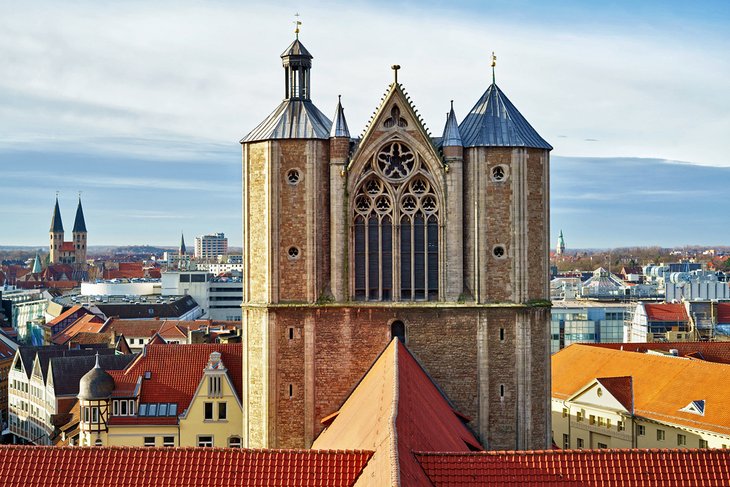 The attractive Romanesque and Gothic Brunswick Cathedral - also known as the Cathedral of St. Blasius (Dom St. Blasii) - was the earliest large vaulted building to be constructed in Lower Saxony. Completed in 1175 during the reign of Henry the Lion, it's definitely worth a visit.
In the nave is the tomb of Henry and his wife Mathilde from 1250, a masterpiece of Late Romanesque sculpture of the Saxon school. In front of the choir, under a brass from 1707, Emperor Otto IV and his wife Beatrix are buried (Otto died in 1218). In the high choir with its Romanesque wall paintings is a four-and-a-half-meter-high, seven-branched candelabrum presented by Henry the Lion.
The oldest and most important item in the cathedral is the Imerward Crucifix from 1150, a relic from the first cathedral built on the site. English language guided tours are available.
Address: Domplatz 5, 38100 Braunschweig
3. Visit Dankwarderode Castle & the Herzog Anton Ulrich Museum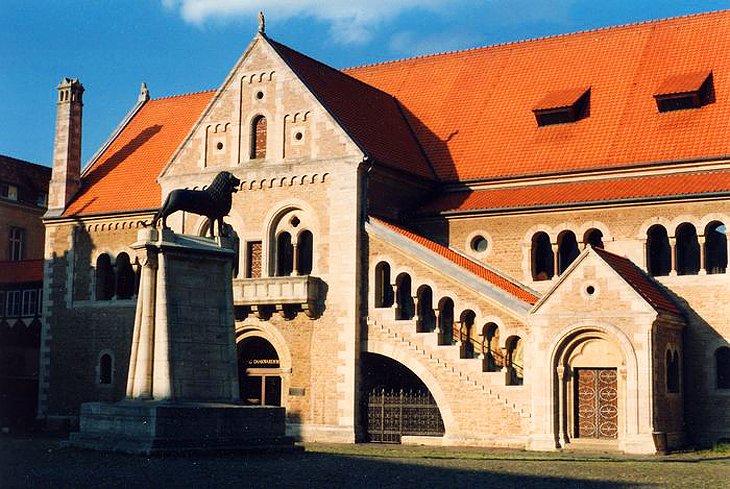 Completed in 1175, Dankwarderode Castle (Burg Dankwarderode) is a small castle in Burgplatz that was instigated by the legendary Henry the Lion, one of the most powerful of the German princes. It's a picturesque building and notably devoid of defensive structures as, not long after its completion, it was surrounded by other structures such as the cathedral.
Today, the castle is home to the Herzog Anton Ulrich Museum (HAUM). This excellent art museum was established in 1754 and is popular for its fascinating permanent collection of medieval artworks and objects - including the original Brunswick Lion - as well as its many important Old Masters. These include works by Rubens and Rembrandt.
The museum has also earned a reputation for the quality of its print collection, which consists of more than 100,000 prints from across the globe. A pleasant bistro-style restaurant is located on the premises.
Address: Museumstraße 1, 38100 Braunschweig
Official site: https://3landesmuseen-braunschweig.de/en/herzog-anton-ulrich-museum
4. Explore the Old Town Market and Town Hall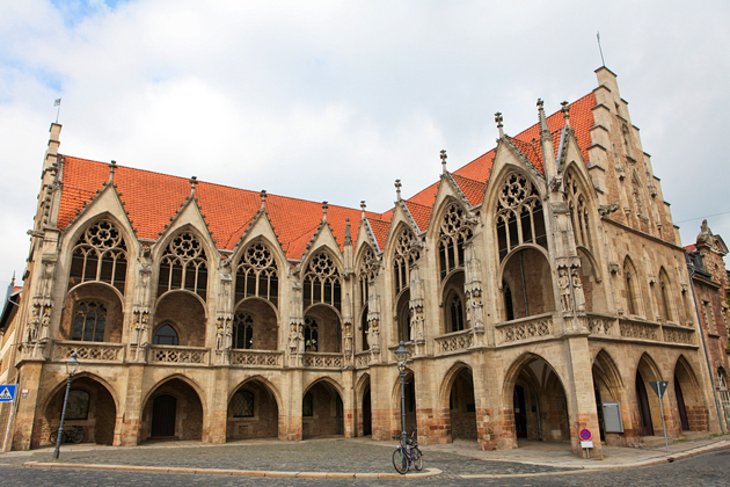 Another public square worth exploring in Brunswick is the Old Town Market, or Altstadtmarkt. Located just a few minutes' walk southwest of the Burgplatz, this old market forms the heart of the town's former Hanseatic commercial town and has been used as a street market since the 11th century.
Other highlights here include the Church of St. Martin (Martinikirche), built in 1195; the medieval Gewandhaus (Cloth Hall) from 1591, the town's finest example of Renaissance architecture; and the picturesque 17th-century Stechinelli-Haus.
The star attraction here is undoubtedly the beautiful Old Town Hall (Altstadtrathaus). This magnificent structure, built between the 13th and 15th centuries in Gothic style and originally used as a banquet hall, dominates the square and is particularly stunning when lit up at night.
Address: Altstadtmarkt 7, 38100 Braunschweig
Official site: www.braunschweig.de/english/index.php
5. Do Some Sightseeing in the Hagenmarkt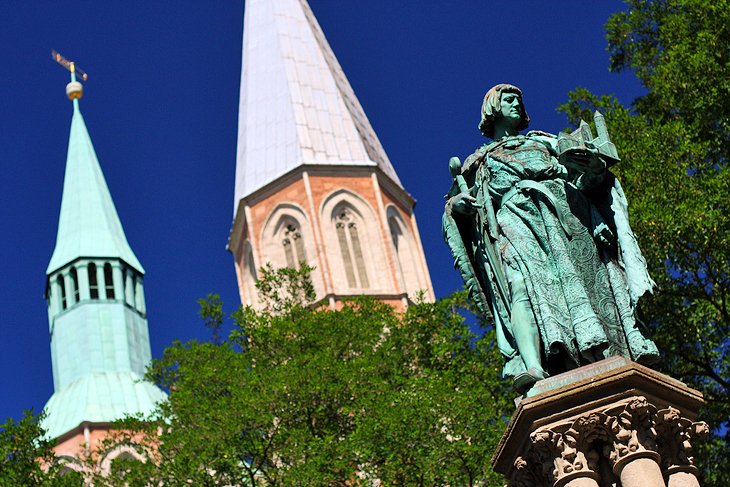 The large Hagenmarkt is another of Brunswick's old and once important market squares. Highlights include St. Catherine's Church (Katharinenkirche), a 12th-century Protestant church with a unique organ installed in 1980 using parts of an older Baroque organ dating from 1623.
Outside the church is the Heinrichsbrunnen (Henry the Lion's Fountain). Added in 1874, it commemorates the city's most famous prince. Another old market square of interest is the Coal Market (Kohlmarkt), which boasts numerous old heritage homes and a splendid 19th-century fountain.
Address: Hagenmarkt 3, 38100 Braunschweig
6. The Medieval Magniviertel Church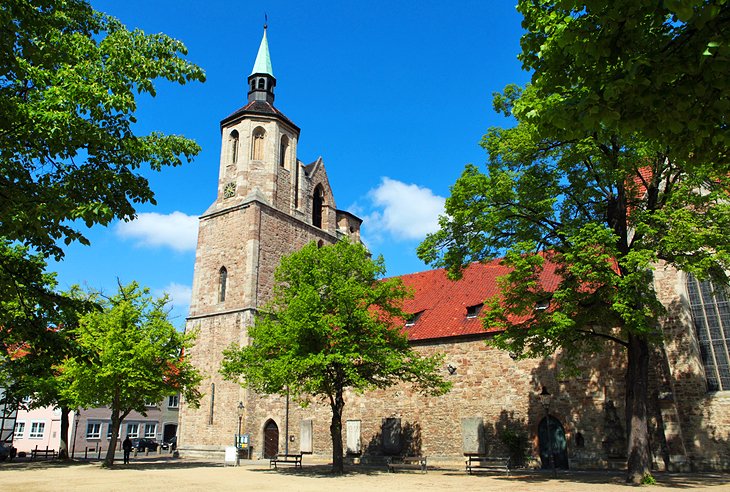 At the heart of the cobblestoned Magniviertel quarter sits St. Magnus' Church (Magni-Kirche), a finely restored old Protestant church consecrated in 1031. In addition to its fine interior, check out the old graveyard. Here, you'll find the tomb of the famous German writer and philosopher GE Lessing, who was buried here in 1781.
Behind the church are the remains of a corner of the oldest part of Braunschweig with its many fine half-timbered houses. In stark contrast is the Dr. Seuss-like Rizzi-Haus with its outlandish, yet fascinating architectural lines (or lack thereof) and bright, multi-colored exterior.
Afterwards, be sure to visit the many quaint little boutique shops and galleries, as well as the cafés and restaurants dotted around these lovely old streets. September is a great time to visit for the Magnifest festival, which attracts art and craft vendors from across the country.
Address: Hinter der Magnikirche 7, 38100 Braunschweig
7. The "New" Town Hall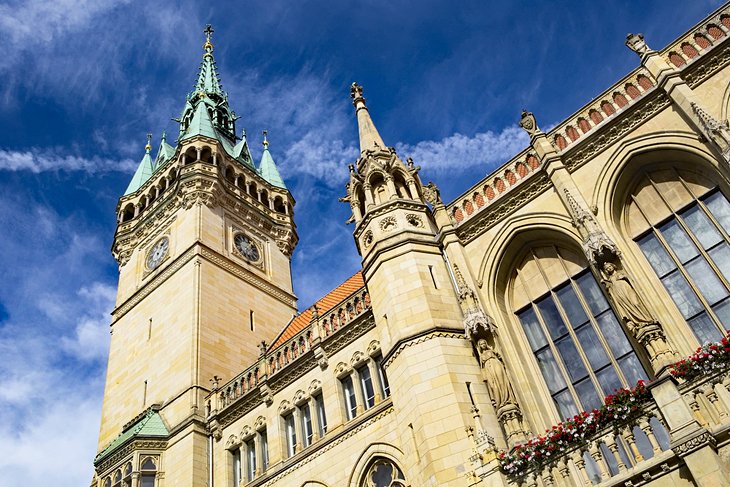 After exploring the city's Old Town Hall, head over to the "new" Town Hall (Rathaus). Located across the street from the cathedral, it opened in 1900 and is designed in an attractive neo-Gothic style. This three-story building is perhaps most popular for its elegant 61-meter-tall tower.
One of the top things to do here is to join a free tour of the building. Available weekdays only, the tour includes an opportunity to climb the 161 steps to a viewing platform at the top of the tower. From here, you'll be rewarded with superb views over the Old Town and nearby neighborhoods, as well as farther afield over the surrounding countryside.
Also of interest are the elaborate handles on the building's main doors, including examples representing the famous Brunswick Lions. There's also a good restaurant in the building's basement, which serves a variety of traditional dishes.
Address: Platz der Deutschen Einheit 1, 38100 Braunschweig
8. Schloss Richmond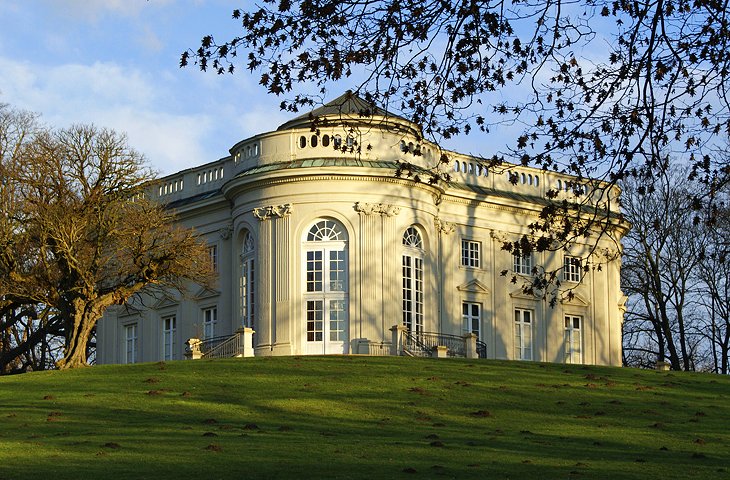 A must-see in Brunswick is Schloss Richmond, or Richmond Castle. Constructed in 1769 near the banks of the Oker River, this perfect little palace was named after Princess Augusta's former home in Richmond Park, England.
Designed in the Baroque style, its lovely façade is split into differently decorated sections, ensuring visitors a pleasing view from any angle. Now owned by the city, it and the four-acre castle grounds provide a wonderful way to spend a few hours, especially if it's open for an event or concert. Admission to the palace itself is via guided tour only.
Address: Wolfenbütteler Str. 55, 38124 Braunschweig
9. University of Brunswick Botanical Garden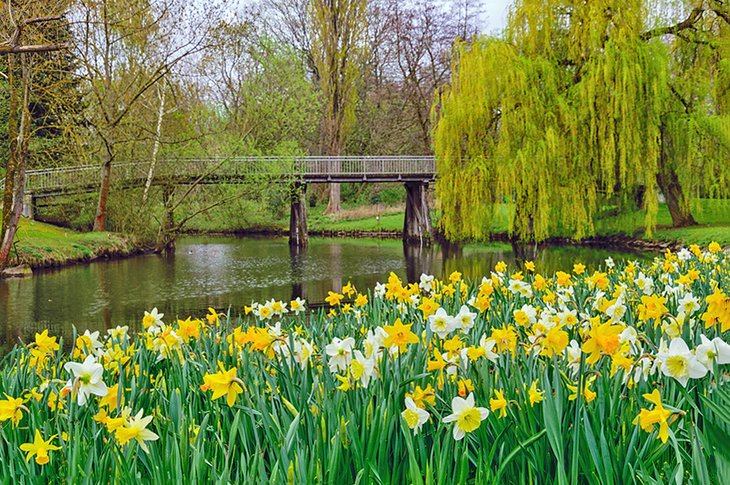 Also well worth a visit is the Botanical Garden of the University of Braunschweig (Botanischer Garten der Technischen Universität Braunschweig). Established in 1840 and set overlooking the River Oker, the garden is home to countless native and exotic plant species spread across the site, a highlight of which is the attractive Baroque garden with its pleasant stream.
Although much of the focus here is on research, it's a delightful green space to explore for those who have the time.
Address: Humboldtstraße 1, 38106 Braunschweig
10. Staatstheater Braunschweig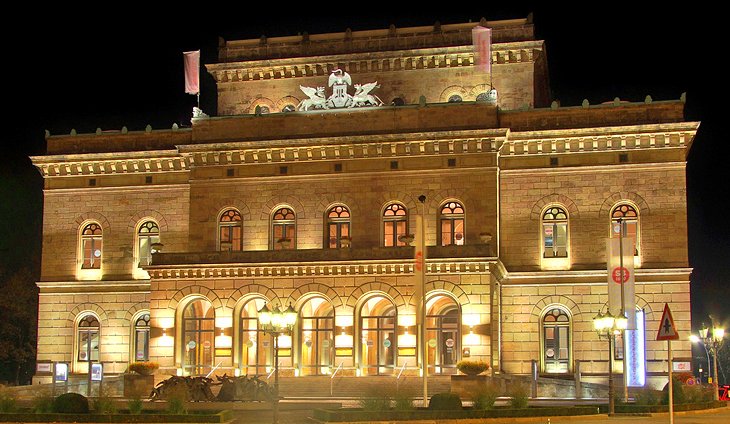 Another of Braunschweig's lovely older buildings is the Staatstheater, or State Theater. Able to trace its roots back as far as 1690, this architecturally pleasing theater and opera house is perhaps best known for having been where Johann Wolfgang von Goethe's most famous work, Faust, was premiered in the early 1800s.
These days, the theater hosts regular theatrical performances, along with classical and contemporary music programs, and dance. There's also regular programming for children.
Address: Am Theater, 38100 Braunschweig
11. Riddagshausen Abbey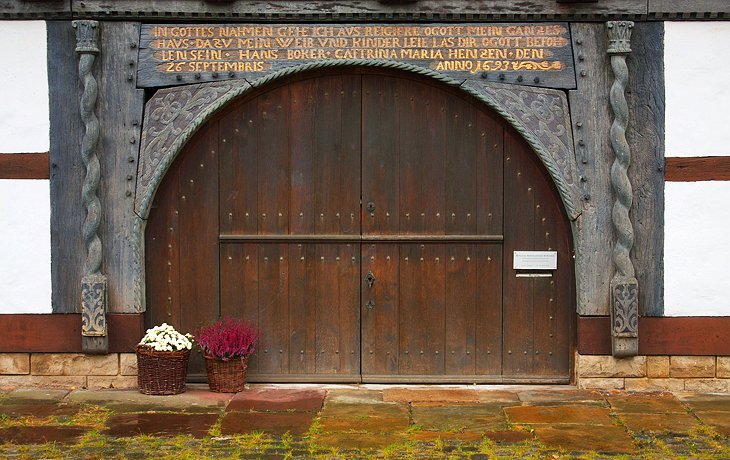 In Brunswick's eastern Riddagshausen suburb, beyond the Prinz-Albrecht-Park, is a notable church belonging to a former 13th-century Cistercian monastery. Founded by a courtesan to Henry the Lion in 1145, the abbey remained an important religious community until it was dissolved in 1809.
This historic building is worthy of a visit for its surviving church and gatehouse, which houses the Cistercian Museum. It's also a good place from which to explore the nearby Riddagshausen Nature Reserve, especially if you enjoy scenic country walks and hiking.
Address: Klostergang, 38104 Braunschweig
12. The National Museum of Natural History
The National Museum of Natural History in Brunswick - the Naturhistorisches Museum Braunschweig - is located near the city's University of Technology. It was founded in 1754, and the highlights of its many interesting exhibits include displays of dinosaurs, birds, and sea creatures.
All told, the museum's collections include more than 3,000 mammal specimens, 50,000 birds (and eggs), as well as numerous skeletons and fossils. A large aquarium is also on-site and includes many exotic species of fish and crustaceans.
Also of interest is the sprawling Braunschweigisches Landesmuseum, a diverse collection of historical artifacts and exhibits spread across four buildings. The focus is very much on the city's rich cultural and social history, as well as displays relating to the economy and technology.
Address: Pockelsstraße 10, 38106 Braunschweig
Official site: https://3landesmuseen-braunschweig.de/en/staatliches-naturhistorisches-museum
13. Happy Rizzi House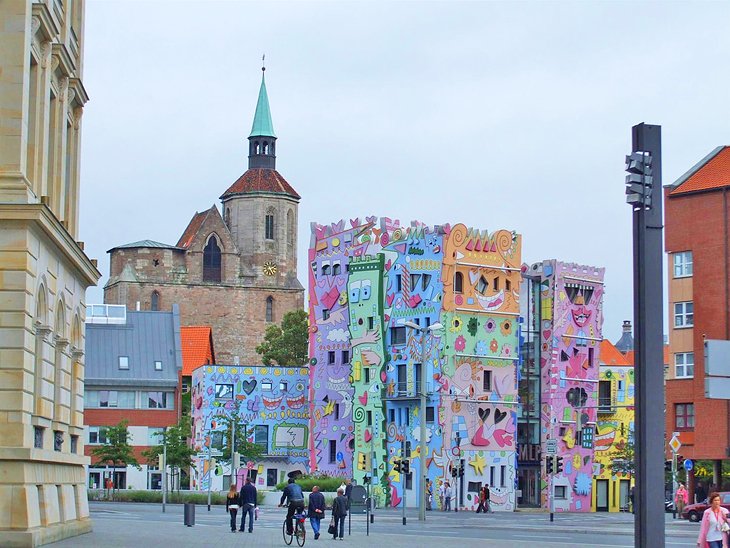 The aptly named Happy Rizzi House (Rizzihaus) is undoubtedly one of the oddest and most colorful structures in Brunswick. The brain-child of American artist James Rizzi, this unique five-story structure was completed in the early 2000s and has served as office space.
In addition to its striking design - something that has led to its label as one of the top 100 most attractive buildings in Germany - this fascinating structure is also adorned with a series of bright pop-art murals, with themes such as faces, birds, eyes, and stars.
Address: Ackerhof 1, 38100 Braunschweig
14. Essehof Zoo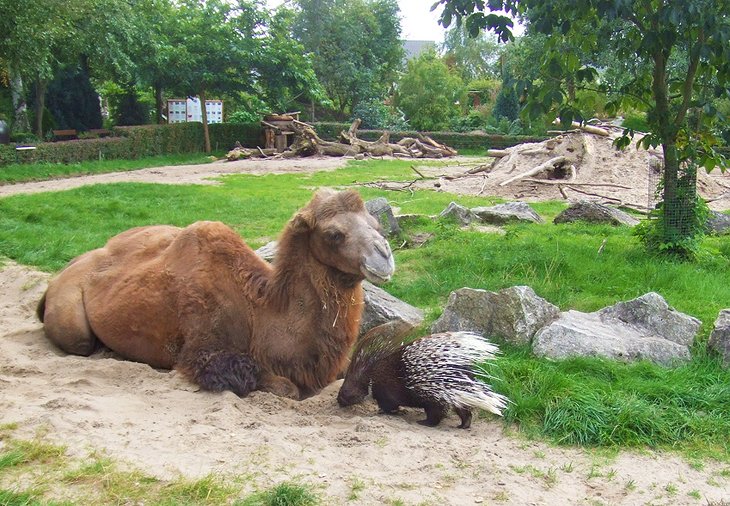 For those traveling with younger children, the top-rated family attraction, Essehof Zoo (Tierpark Essehof), is a great place to visit. Just a short 15-minute drive northeast of Brunswick, this 250-acre privately-owned zoo park opened in 1968 and offers plenty of fun things to do. Highlights include exploring the various habitats with their 260 animal inhabitants, including a large monkey house, deer park, zebras, meerkats, and kangaroos.
For a special treat, be sure to time your visit for feeding time, an especially pleasant and interactive experience in the petting zoo area. Other highlights include a delightful water nature trail, popular for its underground viewing areas and wooden bridge. A café is located on-site.
If you're able to squeeze in another animal attraction, visit Zoo Braunschweig, which has a number of exotic creatures including tigers.
Address: Am Tierpark 3, 38165 Lehre
Map of Attractions & Things to Do in Brunswick
More Related Articles on PlanetWare.com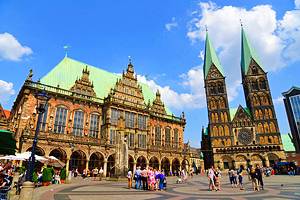 Easy Day Trips: Brunswick is well positioned to serve as a jumping-off point for some great day trip adventures. Just under an hour west by train or car are the attractions of Hanover, including an influential cultural center featuring many fine galleries, museums, theaters, and numerous pleasant parks and gardens.
Less than two-hours' drive northwest, and you'll arrive in Bremen, an attractive old port town with a delightful city square, home to the country's best-known Roland statue. Travel two-hours to the southeast and you're in Leipzig, one of the country's most popular tourist destinations for its rich cultural and musical heritage.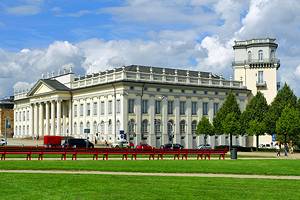 Top Old Towns: Like Brunswick, the historic city of Kassel boasts a delightful Old Town (Altstadt) area, which is fun to explore. Another of the many top things to do here is visit the exquisite Bergpark Wilhelmshöhe, one of the most acclaimed Baroque-style parks in Europe.
Other well-preserved historic town centers worth visiting include Regensburg, famous for its old stone bridge and picturesque setting on the Danube, and Koblenz with its lovely Old Town backing onto the Mosel and Rhine rivers.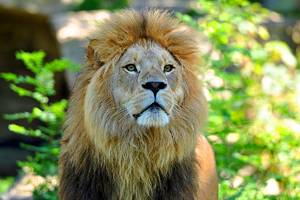 Germany Family Vacation Ideas: A great choice for those traveling with kids is the old port city of Hamburg. Here, you'll find plenty of things to do as a family, from exploring the world's largest model railway at Miniatur Wunderland to visiting the International Maritime Museum. Dortmund has a fun children's museum, and for more family vacation ideas, see our article on the top things to do in Munich with kids.